This is the last day on Highway 101, and it is mostly along the Olympic Peninsula before heading inland to Seattle. There are so many fantastic things you could do out on this portion of the drive, but you need multiple days to fit them all in. If you are trying to reach the Northwesternmost point, then you especially need to plan for a long day as it is about 3 hours out of the way round trip in addition to hiking. There are a lot of fun stops to see though and here are a few of my favorites. Also, note that if you are heading to Seattle, you can opt to take the ferry if you want instead of driving all the way down to Olympia and back up to complete Highway 101.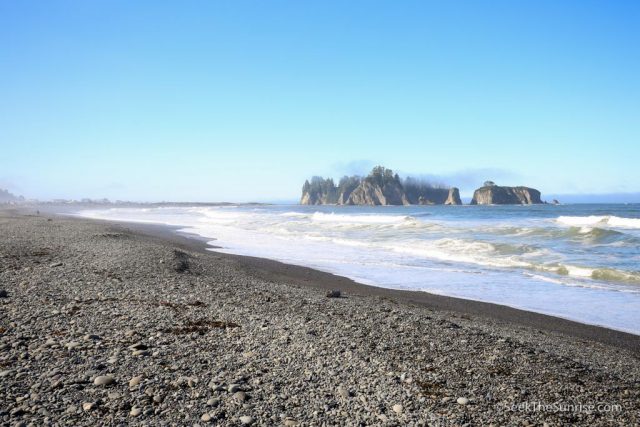 Details
Length: 140 Miles
Approximately 4 hours of driving and a ferry
Rialto Beach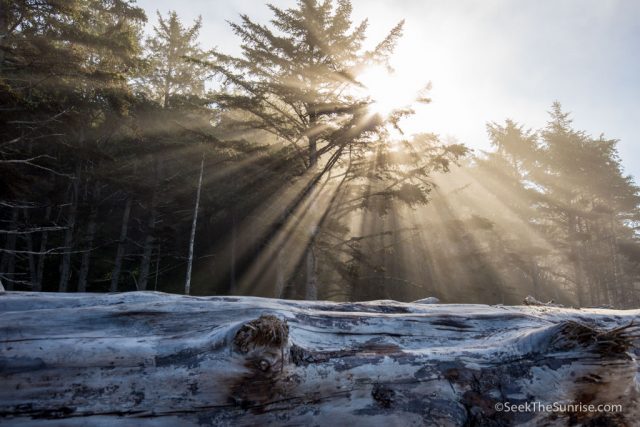 Before leaving Forks make sure to head out to Rialto Beach. If you are blessed to have a sunny day, which doesn't often happen then get out there early to see the sun coming through the trees, it's amazing. The beach is long and has lots of driftwood and rocks. You can also grab a coffee in town and head out to the beach to drink it like we did.
Twilight Movie Locations in Forks – Outfitters, City Hall, Swan House, Cullen House & Bella's Truck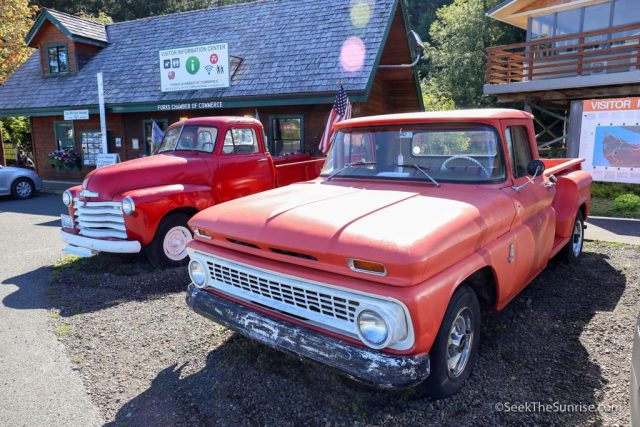 Twilight is the reason why Forks is on the map and depending on what you think of this story will determine how much you want to see the above things. You can get a map of all the spots for the visitors center, and it takes about 30 minutes to see it all.
John's Beachcombers Museum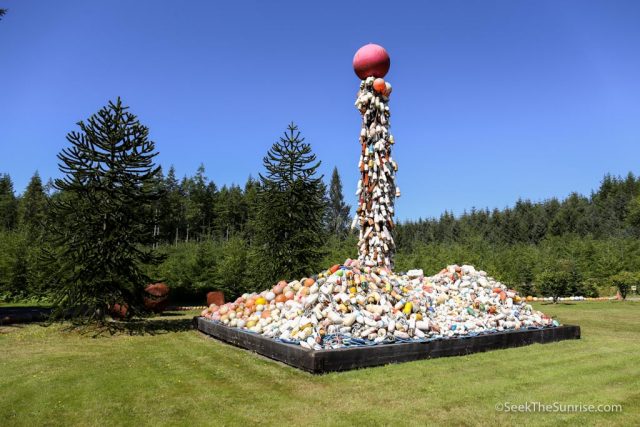 My favorite attraction in Forks is John's Beachcomber's Museum on the outskirts of town. As a labor of love from one man for over 40 years, this museum is his collection of things he has found washed up on the beach. It's amazing and includes everything from a motorcycle to stuff that washed ashore from the Japanese Tsunami. Easily worth the $5 entry fee.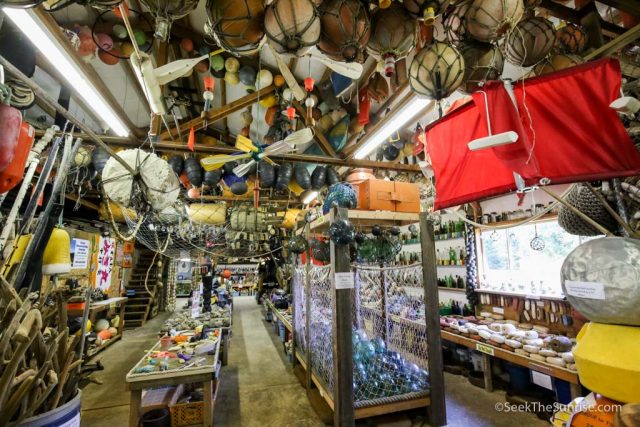 Cape Flattery – Northwesternmost Point
If you want to visit this point and see the lighthouse, then this is where you would do it. The drive out to the Cape is about an hour each way, and then there is a hike at the end. I really wanted to do it but wasn't able to fit it in my day, let me know if you go in the comments.
Lake Crescent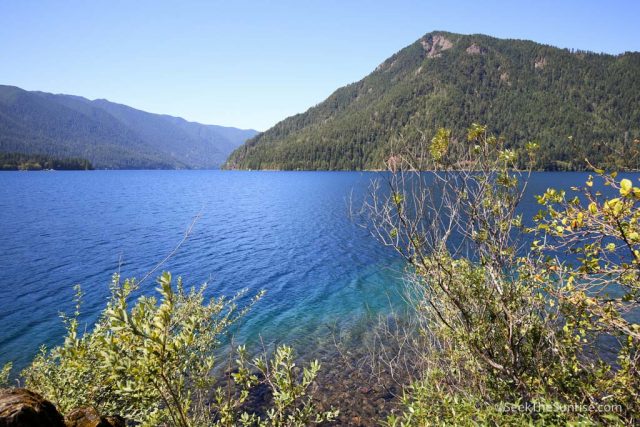 Lake Crescent is probably my favorite stop on this day of the drive. The huge mountain lake is stunning in beauty, and you will be driving along it for at least 15 minutes. There are multiple turnouts for hikes and viewpoints, or you can just drive slow and take it all in.
Madison Falls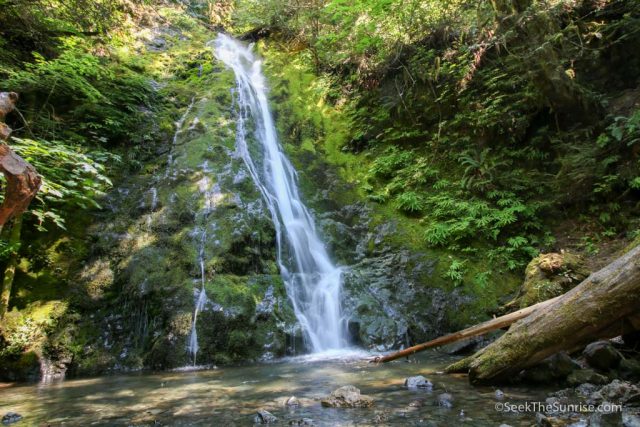 If you are looking to get out of the car, stretch and experience the national park, then be sure to stop at Madison Falls. This waterfall is .1 miles each way and it is wheelchair accessible. The waterfall itself is about 90 feet, and it is stunning.
New Day Eatery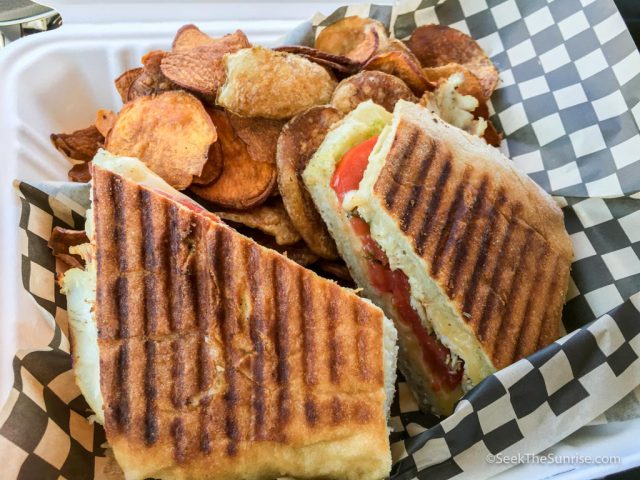 I recommend stopping for lunch in Port Angles which has a lot of great options. I am a particular fan of New Day Eatery which has homemade chips, smoothies, and great sandwiches. You can call in a to-go order or sit down in a decent sized restaurant.
Olympic Game Farm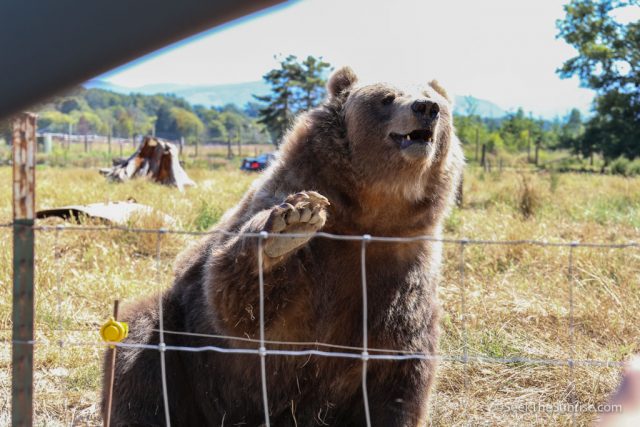 The Olympic Game Farm is a relatively polarizing spot along this drive because it features a lot of animals in captivity. I for one enjoyed my time here though as it was very unique. You pay to drive into the park then you stay in your car and feed the animals who stick their heads into the car for food. The bears even wave as they are old show bears with each one being over 25 years old. There is a small trout aquarium here and a barn with set pieces from old Disney movies that were filmed with the animals back in the day.
Fat Smitty's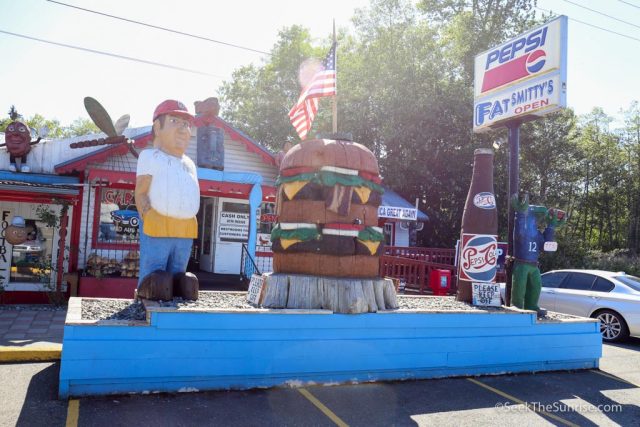 This is a fun strange place to stop if you are hungry or if you just need a drink. They have a bunch of sculptures and statues outside and if you go inside the entire walls and ceiling are covered in dollar bills. They told me there were over 10,000 of them. It's a crazy place for a quick stop or a burger.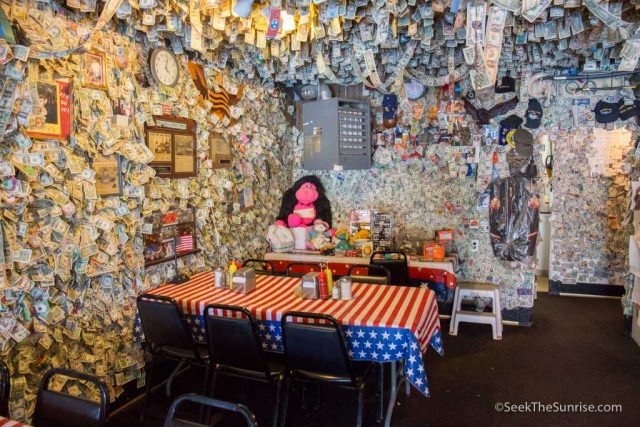 From here you can continue down to Olympia and complete Highway 101, or you can take the ferry over to Seattle. I recommend the ferry as it is a long way around to go to Seattle the other way and the ferry is a lot of fun.
Ferry to Seattle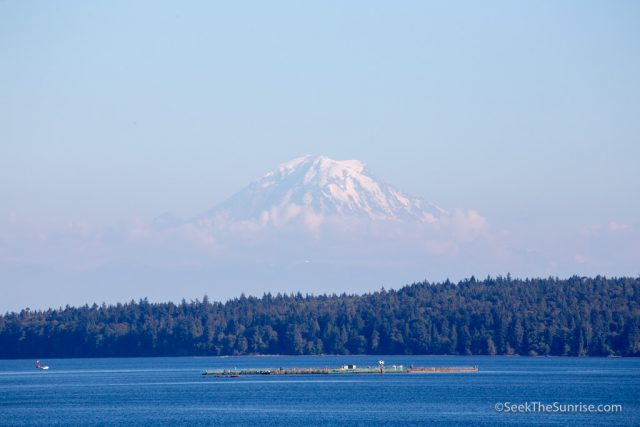 I recommend getting on the ferry at Bermington as this will take you right into downtown Seattle which is the most fun place to dock at. The ferry takes about an hour, and you drive your car onto it. Once on, you can walk around and take pictures or have a coffee. If it is clear, then you can even see Mt Rainier in the background which is amazing. As you approach Seattle head to the front of the boat so you can watch the city come into view.
Serious Pie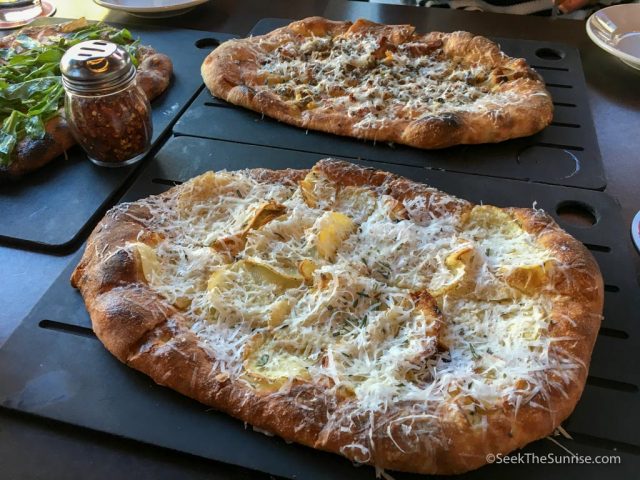 For dinner in the city, I would recommend heading to Serious Pie which is one of the most popular food places in the city. The pizza here is pricy but it is so good, and it has a lot of fun options like Clams, eggs, and potatoes to put on your pizza.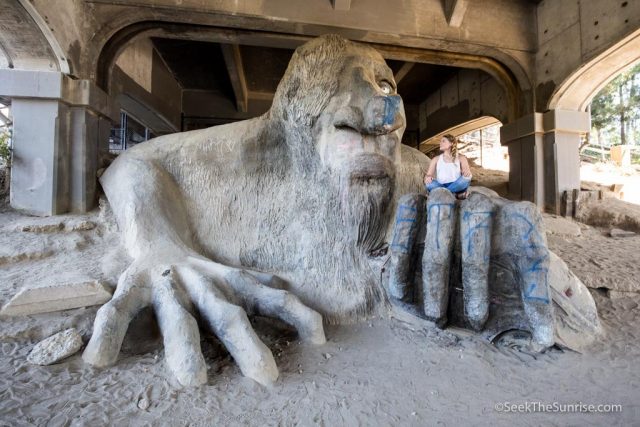 I would recommend exploring the city of Seattle for a few days as it has a lot to offer, but if you want to head on to the Canada border then I will be writing more about that one a later post. Thanks for going on this 4 day road trip with me and be sure to let me know what I left off in the comments.