Salem, Oregon is the state's capitol and is located in the center of the Willamette Valley. It is a fun city to explore with history, wineries, hiking trails, and restaurants. It sits right on the Willamette River, a beautiful landmark near the heart of Downtown Salem. I spent the better part of a week exploring the town and really enjoyed all it offered. Here are some of my favorite spots in Salem, and let me know what I left off in the comments.
Video
Here is a video I made on Salem as well.
Oregon State Capitol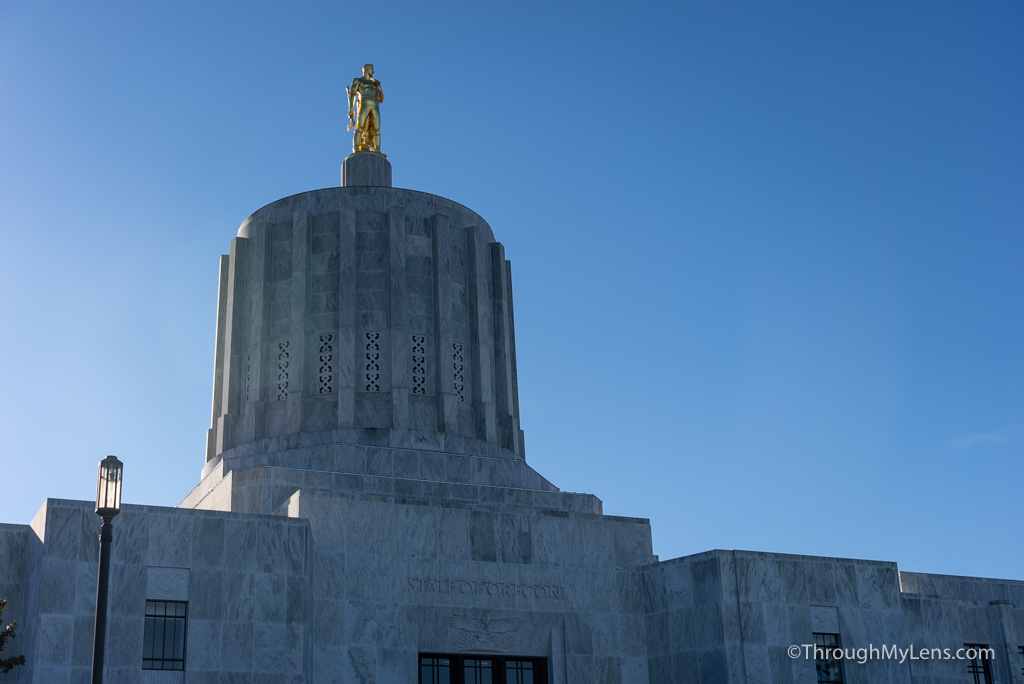 Built in 1938, after previous versions of the capitol burned down, the state capitol in Salem is one of the more unique state capitols you can see. The central building has a giant golden statue on top, known as the Oregon Pioneer, and is supposed to symbolize all of those who made the journey to Oregon in search of a new life. During certain times of year, you can visit the statue's base on a tour. If you go during normal business hours, you can also walk into the state capital and explore this historic structure. The central dome is especially stunning, and there are lots of murals on each of the walls. Lastly, the gardens directly in front of the capitol building are beautiful to see in the spring when the cherry blossoms bloom. I haven't seen it myself, but I would love to visit during this time.
Riverfront Park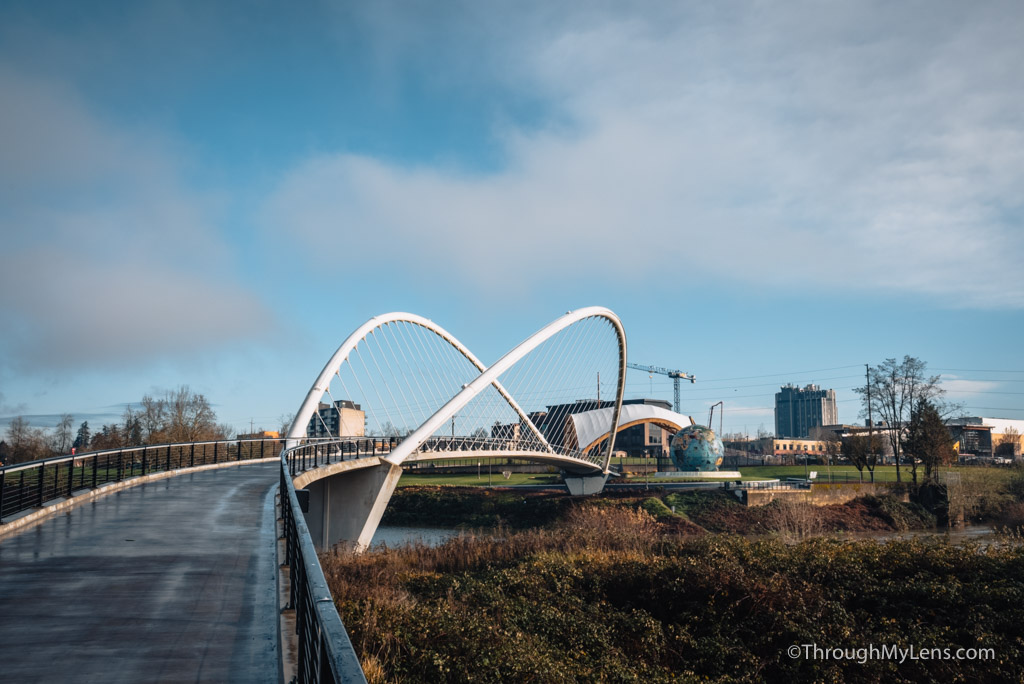 Next up, Riverfront Park is an excellent place to walk while in Salem. The 23-acre park sits on the Willamette River, and it has a children's playground, a well-known art piece called the Eco-Earth Globe, the Willamette Queen historic boat, and the Peter Courtney Minto Island Bridge. The bridge is incredibly picturesque, with large swooping arches that come out from both sides. It is just a pedestrian and bicycle bridge, so it is fun to walk along as you cross over the river. Don't leave Riverfront Park without checking out our next recommendation, Salem's Riverfront Carousel.
Salem's Riverfront Carousel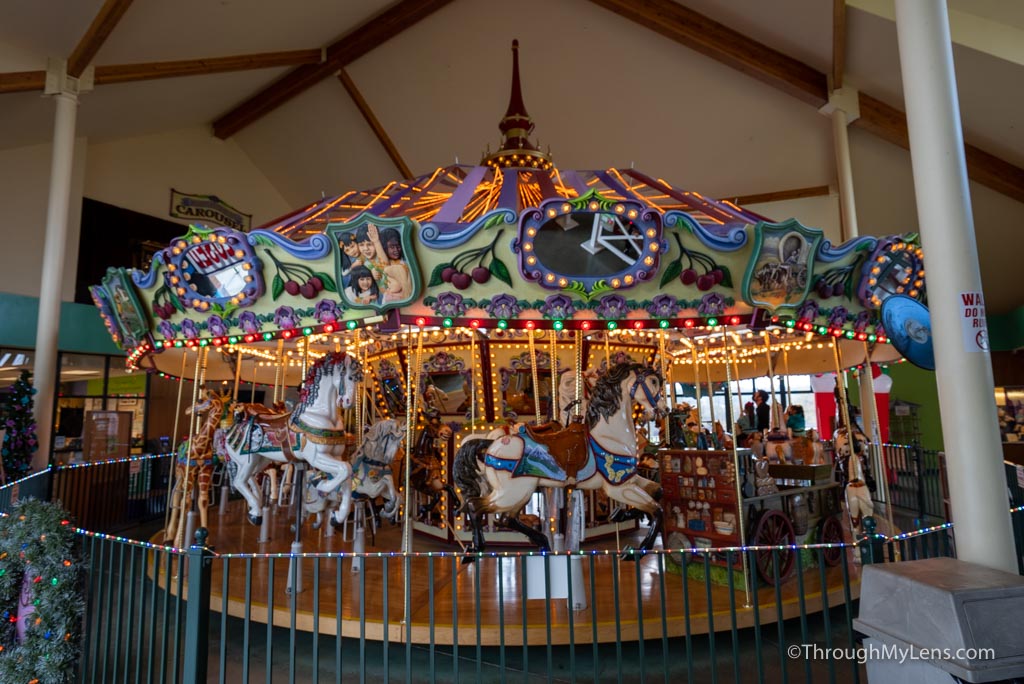 Salems Riverfront Carousel is an excellent stop for the whole family while in the city. Many volunteers created the carousel and hand-carved the individual animals over the course of six years. The carousel has been running since 2001 to provide the community with a fun place to connect. When you are there, you can ride the carousel and learn about the creation of the animals. My kids loved this stop in Salem.
Willamette Heritage Center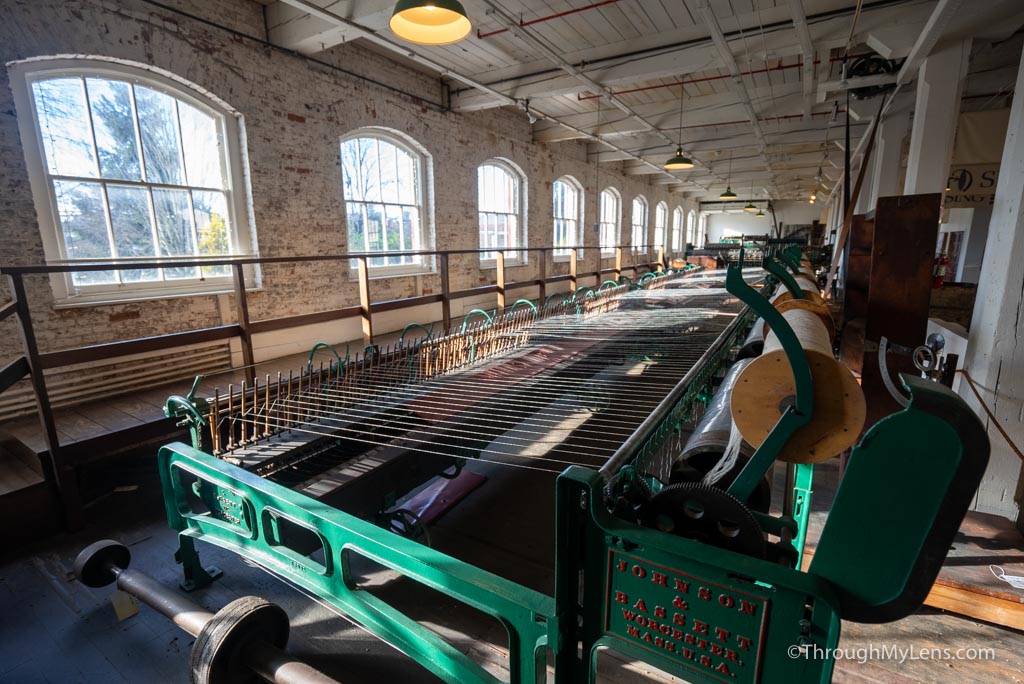 The Willamette Heritage Center is an excellent piece of preserved history in the heart of Salem. The center maintains many of the buildings from the Thomas Kay Woolen Mill that would become Pendleton Woolen Mills. When you visit the center, you can tour the property to see the creek that runs through it and go into the mill building, featuring many different machines used when it was running. I hadn't seen anything like this before, so I enjoyed diving into the history of this area and learning more about industrial wool processing. Check it out if you are interested in the history as well.
Downtown Salem / Reed Opera House Shops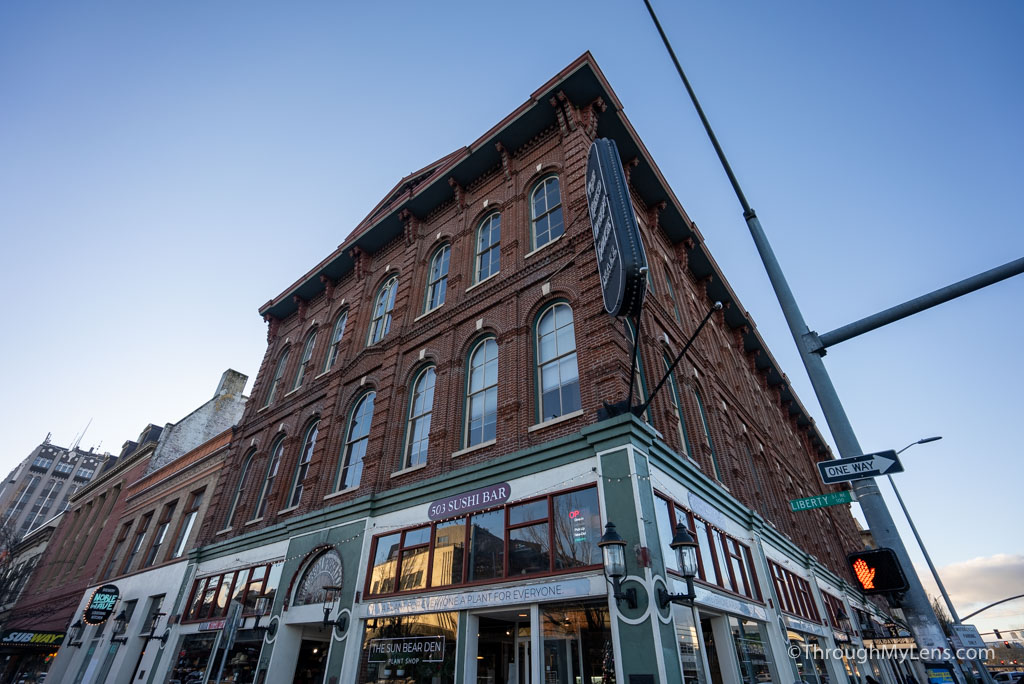 Next up, I recommend visiting Downtown Salem and exploring the historic buildings, especially the Reed Opera House. Many of the buildings in this part of the city were built in the 1800s and are still on display today. The Reed Opera House has been a center for the arts since it was created, and now it is home to many different shops and restaurants. My favorite is the Little Canoli Bakery, but Capri Coffee is pretty great too. I love exploring historic downtown areas in any older city I visit, and Salem was entertaining for this.
Gilbert House Museum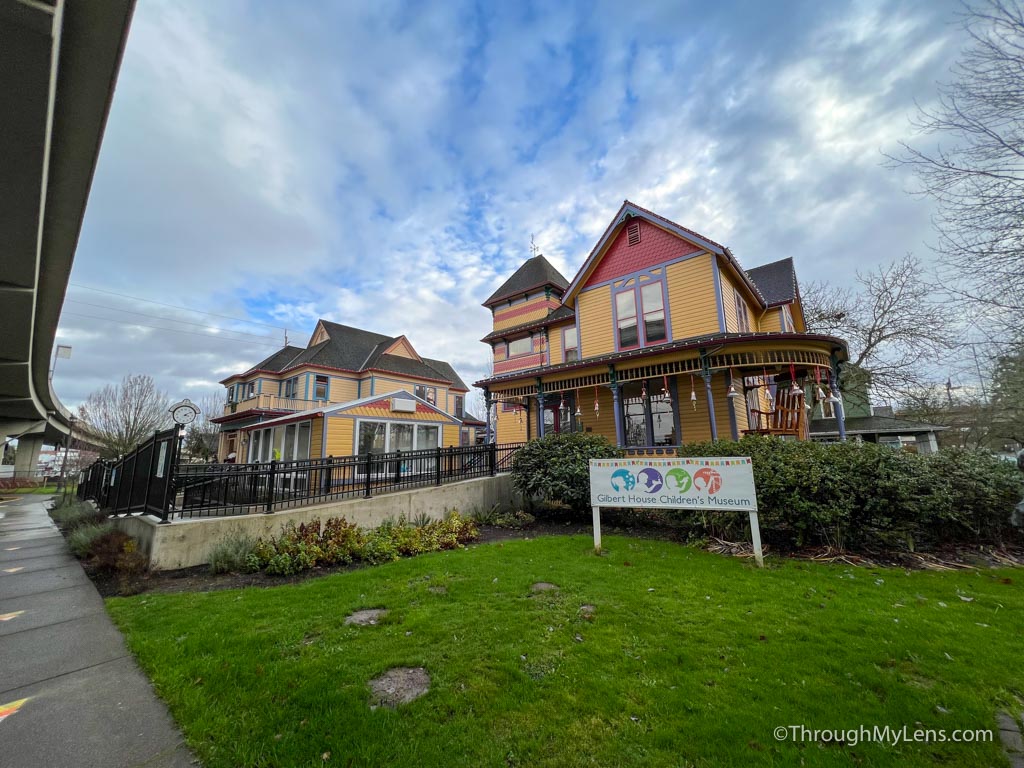 If you are traveling with kids, head over to the Gilbert House Museum. This museum is fantastic for children, and our 1 and a half year old twins loved exploring the different houses. A few of the houses are from the 1800s, and they have various hands-on exhibits in each of the house's rooms. Some of these include green screens, farm exhibits, and even an area for making blanket forts. The exterior has all sorts of playground equipment, including slides, an archaeologist dig site, and many buildings to climb and explore. If you have children, then this is a spot you won't want to miss.
Oregon State Hospital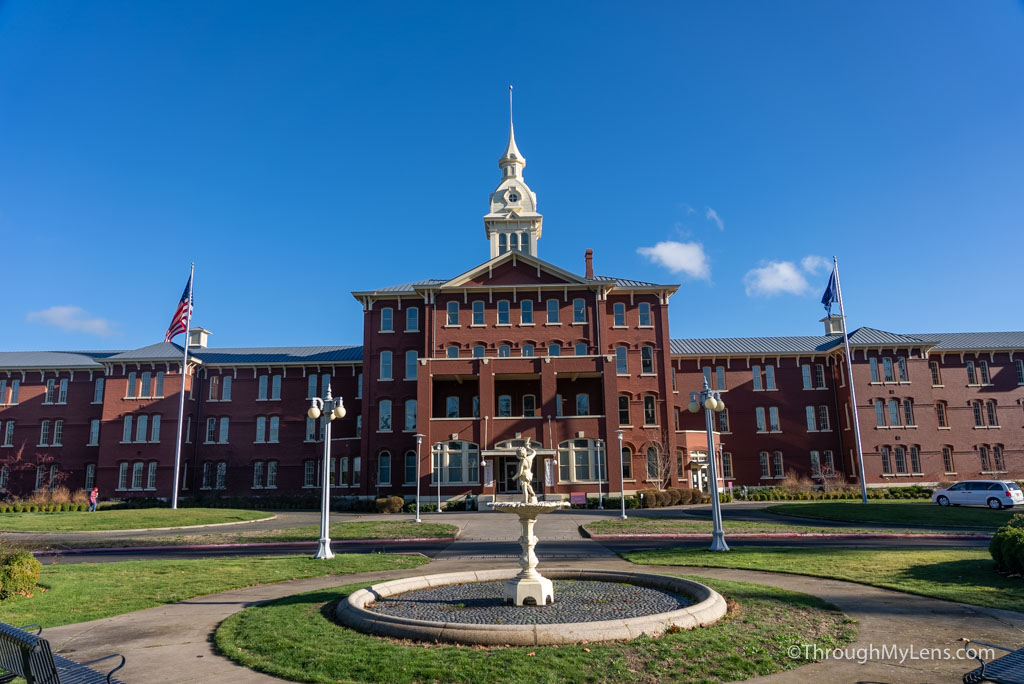 Oregon State Hospital is one of the oldest continuously running hospitals in the USA. The hospital was constructed in 1883, and it was the filming location for the famous movie One Flew Over the Cuckoo's Nest. The hospital now has a Museum of Mental Health located in the old building, but it was not open when I visited. I did enjoy seeing this historic structure from afar, and walking the beautiful grounds that surround it.
Honeywood Winery / Red Hawk Vineyards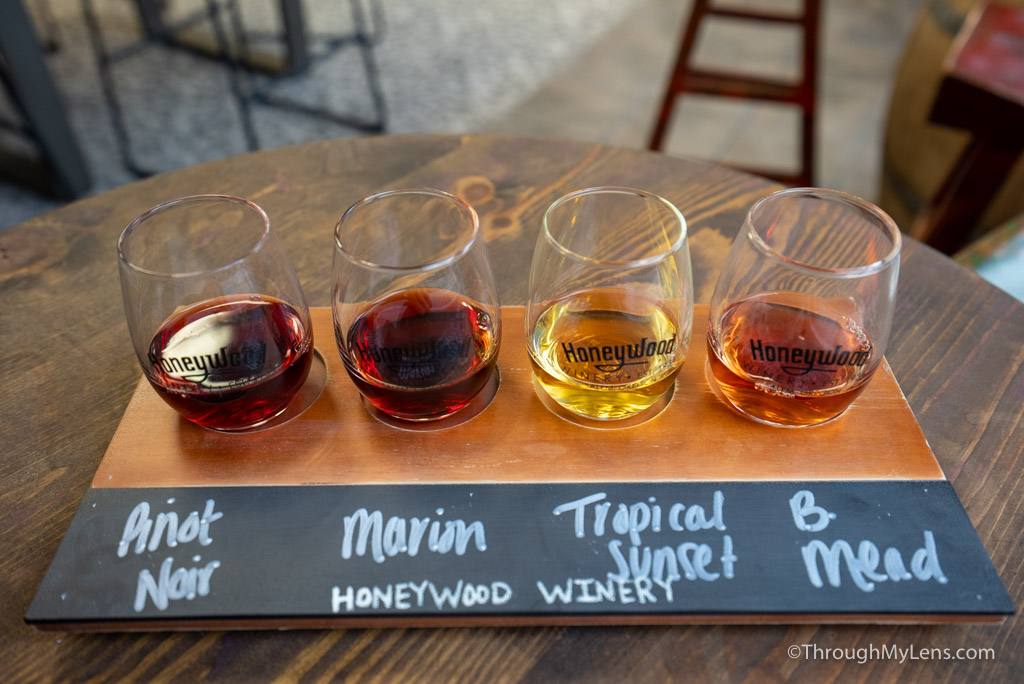 Willamette Valley is known for its pinot noirs, so you will want to visit some wineries when in the area. Salem is home to the oldest winery in Oregon, Honeywood Winery. This spot is an urban winery in the city's heart that makes all sorts of fruit wines and even some meads. If you are looking for a more traditional winery experience, head out to a spot like Red Hawk. It is only 10 minutes outside of the city, has amazing views over the landscape, and is a great wine tasting experience. These are just a few of the wineries around the Salem area to explore.
Deepwood Museum & Gardens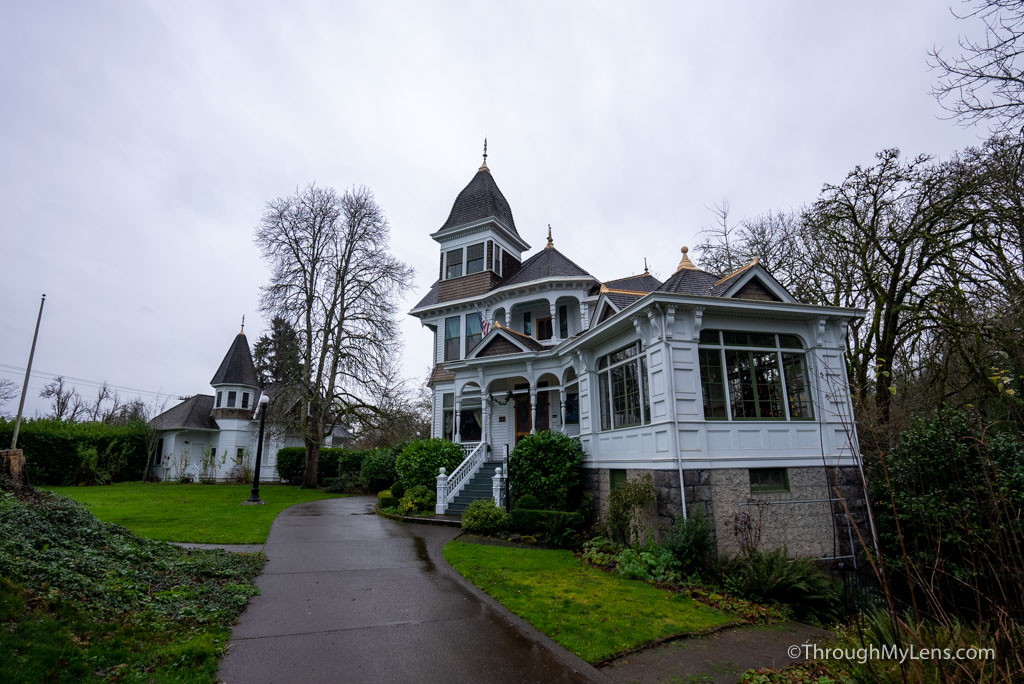 Deepwood Museum and Gardens is home to the historic deep wood estate, a home that was built in 1894. The house and the property have been meticulously kept up and are beautiful to explore. You can tour the home at set times during the week or just show up and walk the grounds. There is even a short trail here that allows you to walk under large shade trees and get lost in nature right near downtown Salem. There are 5 acres to explore here, including the greenhouse, carriage house, and nature trails. Check it out if you get a sunny day while in Salem.
Trail of Ten Falls
Before jumping into the food recommendations, I wanted to share one of the best hikes in Oregon, which is about 40 minutes east of Salem. This hike is located in Silver Falls State Park, and it goes to 10 waterfalls on a 9-mile trail. Many of these waterfalls would be worth a 9-mile hike on their own, but to be able to see all of them on this trail is really special. It is a long day doing the hike, so get there early to get a spot and have the time to complete it without rushing past all of the falls. Let me know what your favorite waterfall on the trail is in the comments.
To end this video, I just wanted to share some of my favorite food and drink related spots in the city.
Archive Coffee & Bar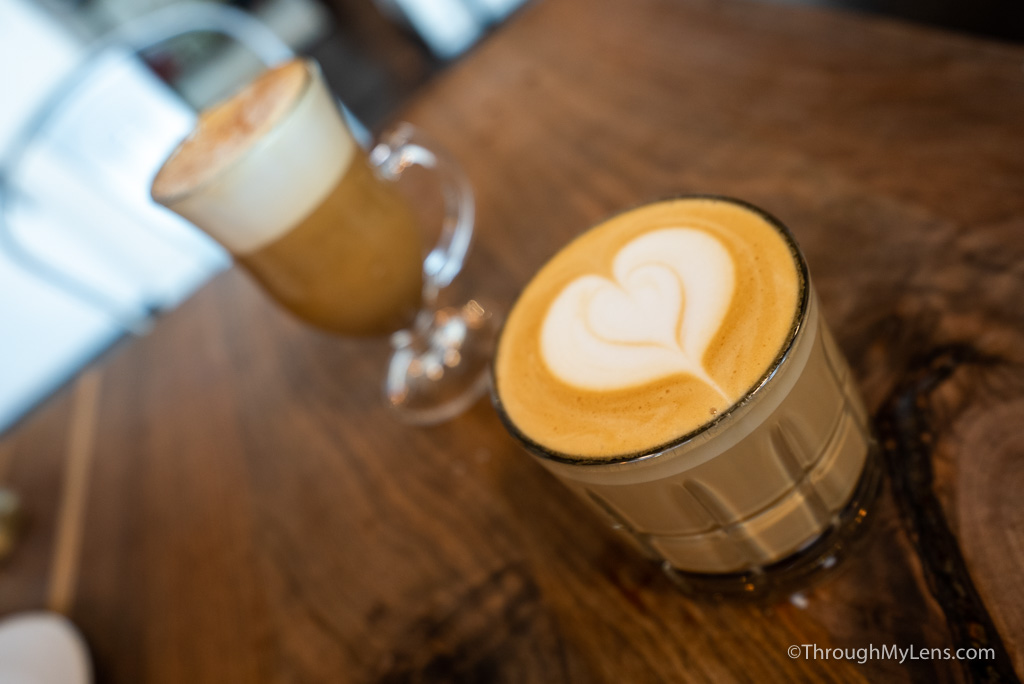 Archive Coffee is probably my favorite spot in Salem; I visit multiple times whenever I am in the city. This coffee shop has some of the most unique lattes I have seen, including tea reductions and homemade syrups. The decor is incredible for a coffee shop, making it a fun place to meet friends or work. Plus, at night, it becomes a bar with all sorts of quirky and fun cocktails. Don't skip it on a visit to Salem.
Word of Mouth Bistro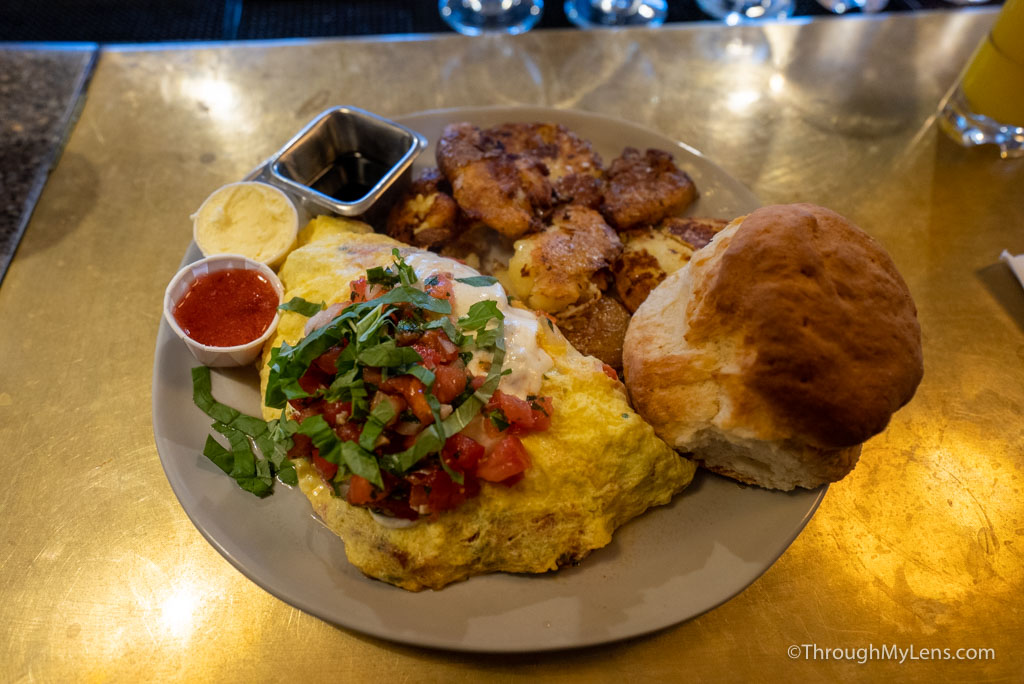 If you are looking for a fantastic breakfast in the city, look no further than word of mouth. This place is always busy, so be prepared to wait, but the food is worth it with fun options like creme brûlée french toast and a bacon bruschetta omelet. They have many fun drinks to go along with the food, and it is a great spot to meet a friend for brunch in Salem.
Breweries – While the Willamette Valley is most known for wine, the breweries are also pretty great here as well. Salem has quite a few, and you can make a weekend out of trying them all. My two favorites are Gilgamesh Brewing and Santiam. Both have a wide assortment of different types of beer, and they both serve food as well. Let me know what your favorite brewery in Salem is in the comments.
Willamette Pie Company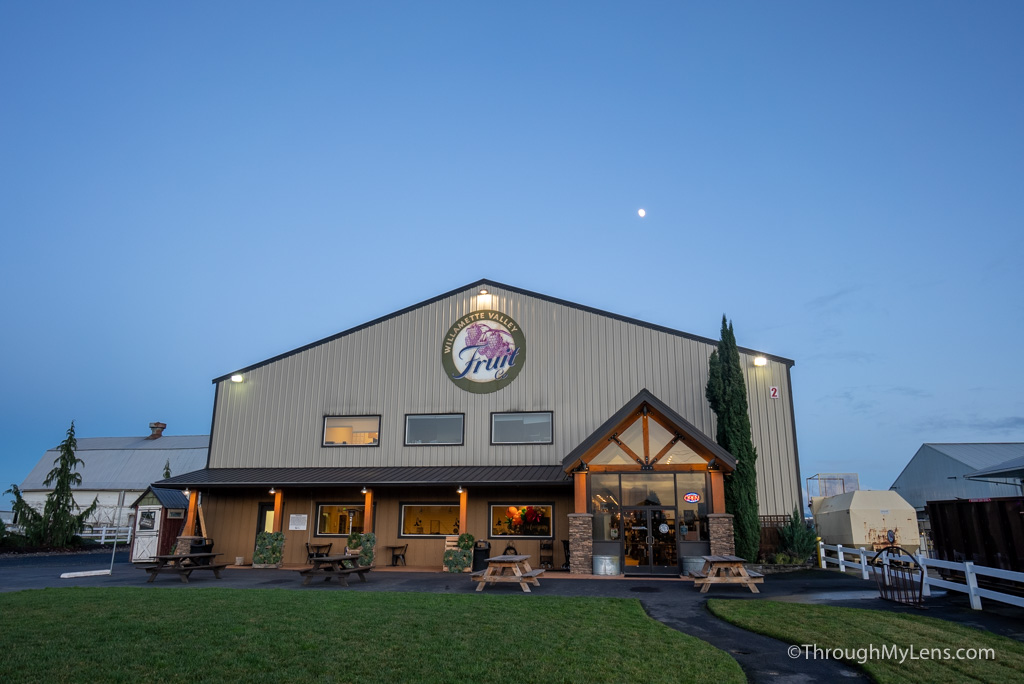 The Willamette Pie Company has been a staple in the Salem area for over 20 years. They are one of the northwest's largest producers of berry products, and they make dozens of different pies with their fruit. The pies change often, so just go in and pick whatever sounds the best to you. It is a fun farm property to drive out to, with a kids' play area in the front and many things to purchase inside. It is worth the drive just to eat the pie, it is that good.
I saved the best for last; the last two recommendations are both donuts.
EZ Orchards and Farm Market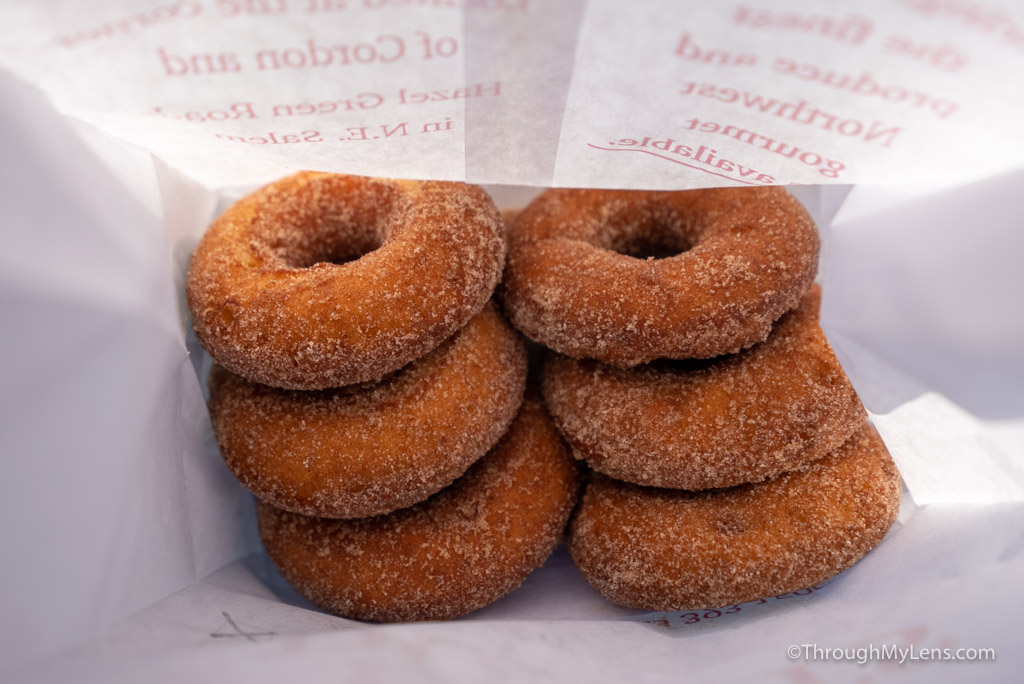 First up, EZ Orchards is another farm recommendation outside of the city. This spot sells all sorts of local produce in their homestyle market. It is fun just to drive out and see what they have for sale. Of course, for me, the highlight here is the freshly made apple cider donuts. These things are full of flavor and are often being made right in front of you when you are at the market. They are delicious, and I recommend you get a six-pack as you will be surprised how fast they go.
Bigwig Donuts
My last recommendation is Bigwig Donuts. Bigwig Donuts is located right across the street from Archive, and they specialize in donut holes. They have been here since 2014, and they serve up six different flavors of donut holes, with the flavors changing seasonally. They had matcha chocolate, lemon poppyseed, maple and cinnamon, and sugar when we went last. I wasn't disappointed with a single one, and it is worth a stop or maybe a few stops, while you are in Salem.

There you have it, some of my favorite stops in Salem, OR. Let me know what I left off in the comments!