Tucson sits in southeast Arizona and is a city full of history, culture, food, and outdoor adventures. It is the second largest city in the state and home to the University of Arizona, which brings people from all over the world to attend. I spent a week there and was surprised by how much I enjoyed exploring this part of Arizona. The city is surrounded by a national park and was the first city in the United States to receive the UNESCO city of gastronomy designation for its 4,000 years of agricultural history and food traditions. I have another video on my favorite food spots in the city, but let's jump into some of my favorite things to do in Tucson, be sure to let me know what I left off in the comments.
Video
Arizona Sonora Desert Museum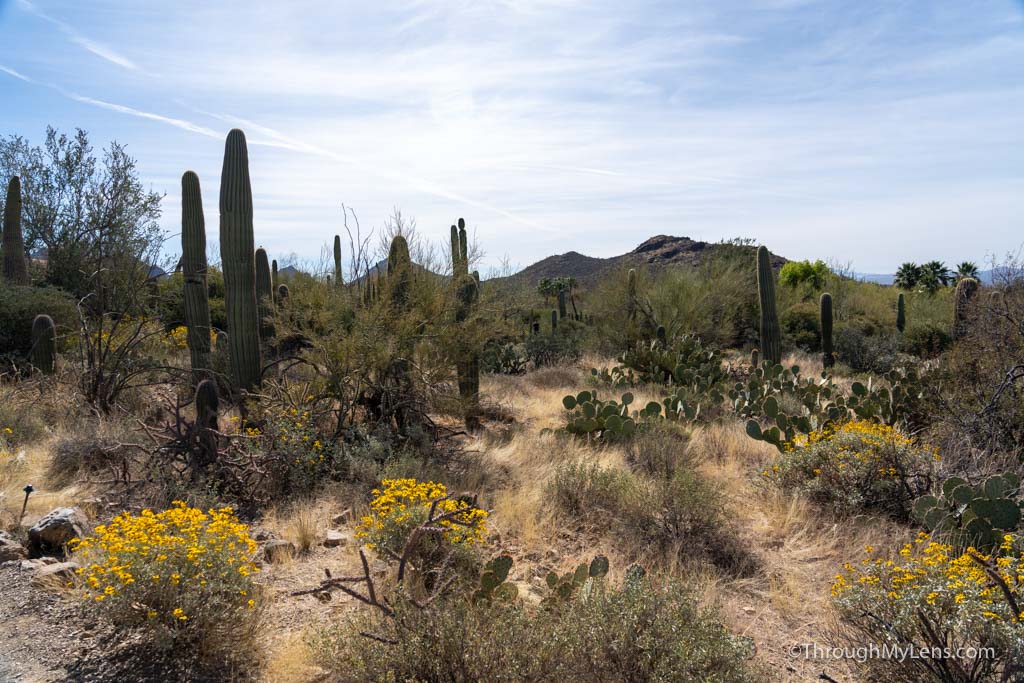 The Arizona Sonora Desert Museum is located on 98 acres right outside Saguaro National Park. While the main reason people go there is to see the animals, it feels like a mix of a zoo, a botanical garden, and even a children's museum. There is so much to do as you explore the trails, see the raptor flight demonstration and stroll through the aquarium. We spent a few hours here and just barely scratched the surface of all that there is to see. Some of the highlights were seeing the coyotes, exploring the cave exhibit, and witnessing all the snakes. It can be expensive for a whole family, but it is well worth it and a great spot to see with or without kids.
Biosphere 2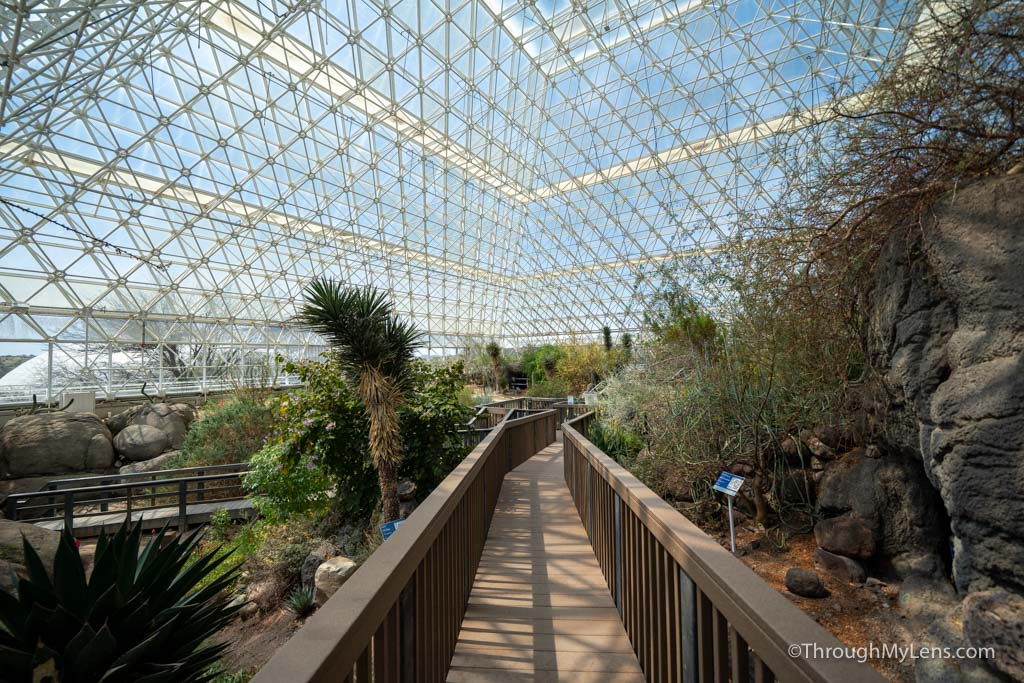 Biosphere 2 is a research facility located about 45 minutes north of Tucson. The facility was designed to mimic earth and be a closed ecosystem that could be used for a habitat on other planets. While the two central missions ran into many snags proving how difficult something like this would be to live in, the facility still conducts research to this day. I will leave a video in the description that talks in-depth about the history and work done here if you are interested. The facility is open for self-guided tours, and it is one of the most unique things I have done in a while. I highly recommend you check it out if you are interested. It has many different biomes, including one of the largest replica oceans ever created, which even had a coral reef. It was such a fun tour, and I really enjoyed my time there.
ASU / History Museum / Illegal Petes / Walking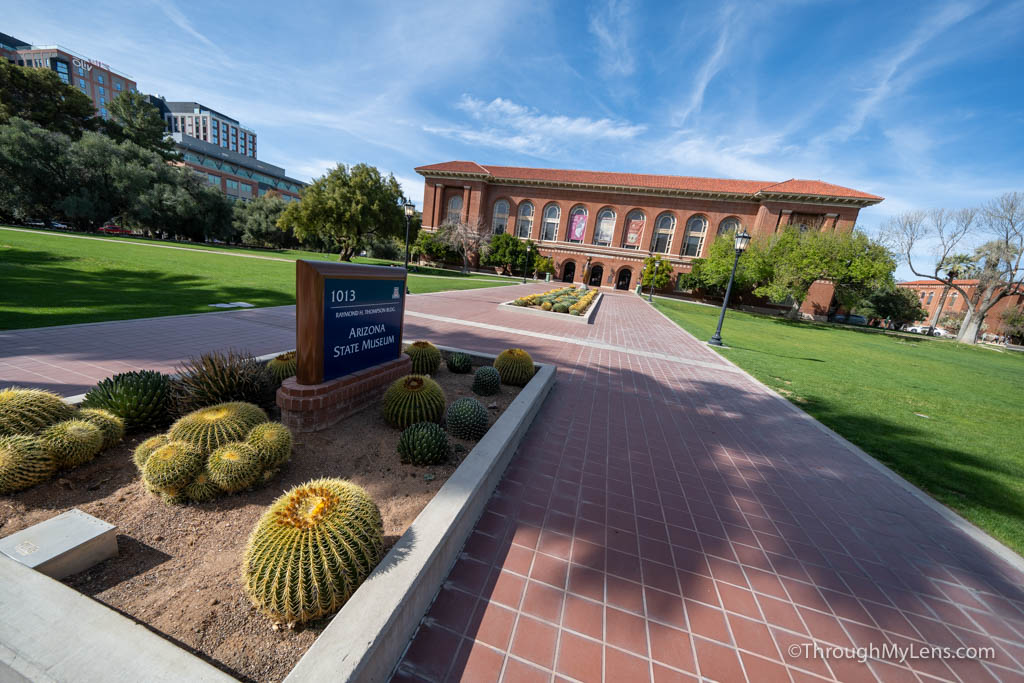 Arizona State University is a large school right in the middle of Tucson. As with any college town, the area around it has great bars, restaurants, and shopping, and it can be a fun way to spend a half-day in the city. Illegal Petes is an enjoyable spot for food with a rooftop deck and good Mexican food. Plus, the school has a couple of museums you can see, with the history museum having one of the largest collections of Native American pottery. It is a small museum, but you will really enjoy it if you like that type of thing. Just find a place to park and spend a few hours exploring.
Sabino Canyon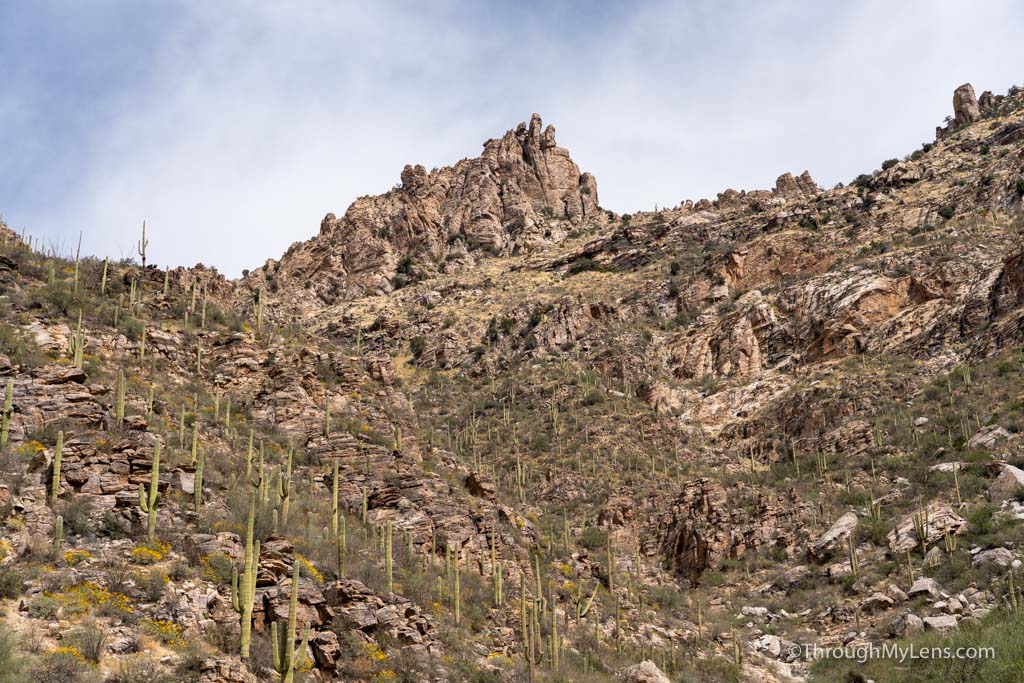 Located in the Santa Catalina Mountains, north of Tucson, Sabino Canyon is a beautiful area well worth the visit. The park consists of a paved road that takes you miles back into the canyon. You can hike the road or take the tram, which has various stops on the way back. The route crosses the creek many times, and the views keep getting better as you proceed uphill into the canyon. Many people elect to take the tram to see the whole area, then get off at one of the stops on the way back, enjoy the water and then walk back to the visitors center. It is a beautiful canyon worth exploring, and it is fun to see water here almost year-round. They also have a crested saguaro on their nature trail, which is always worth seeking out as well.
Fort Lowell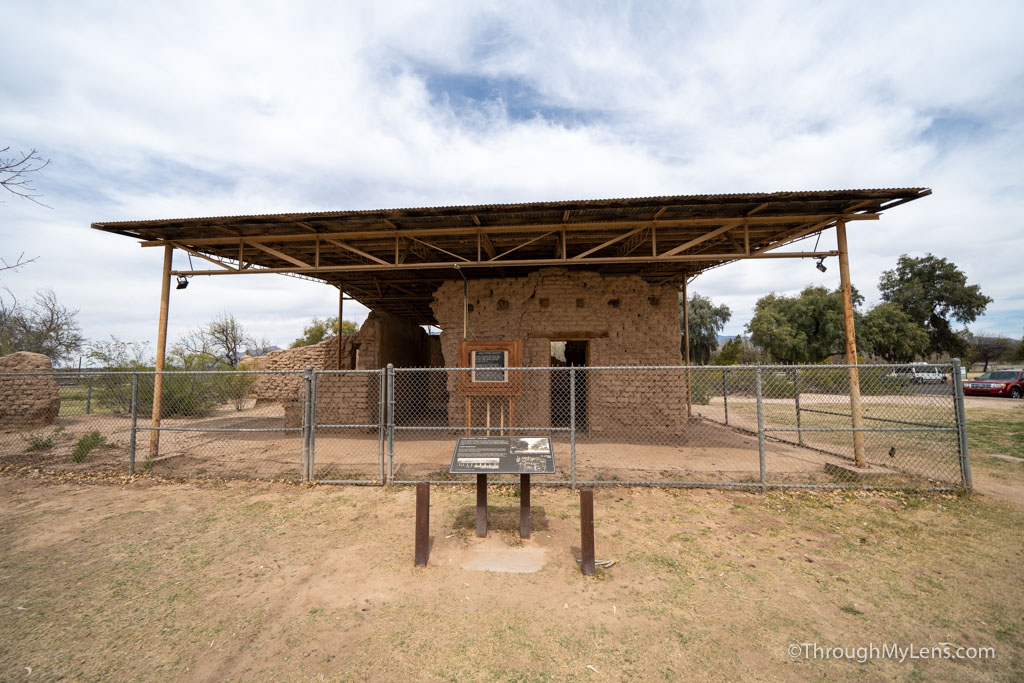 Fort Lowell is only truly a stop for those that are interested in the area's history, as there is not much to see. That being said, the hospital's ruins are interesting to see as the fort dates back to the late 1800s. As you walk around the park, you can see different information plaques that tell you about the area where you are standing and provide more information on the history and the size of the fort. There is also a small museum here, but unfortunately, it was closed when I went, so I didn't visit it. If you are interested in Tucson's history, then definitely stop by.
Saguaro National Park (West and East)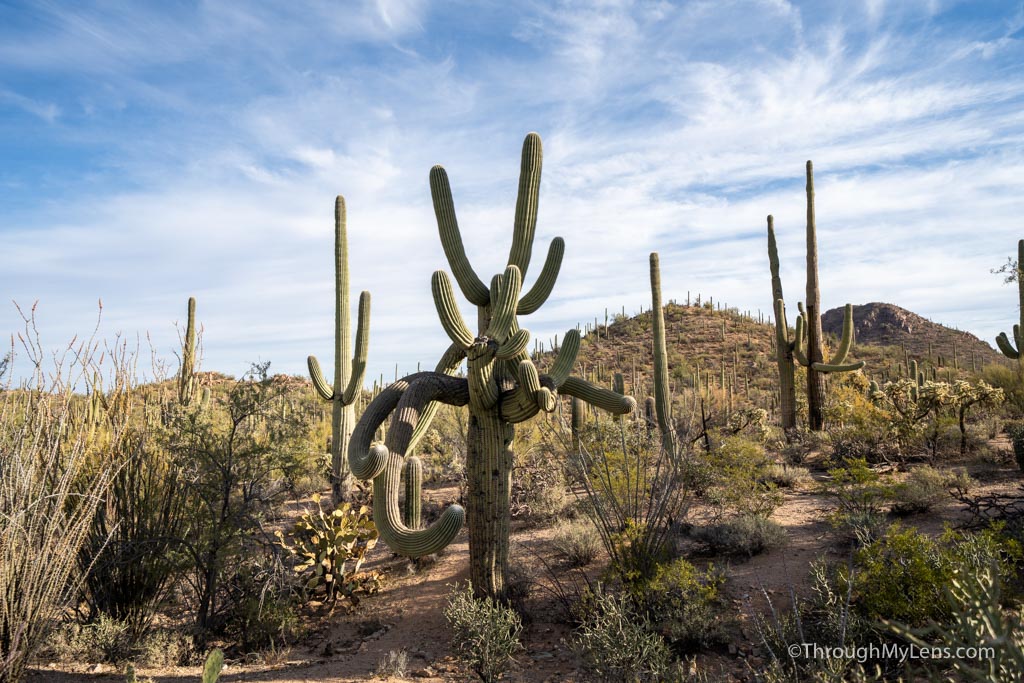 Saguaro National Park is the main reason we visited Tucson, and it easily lived up to expectations. The park is massive, with an east and a west section separated by about 45 minutes of driving across the city. Both sides are beautiful, but I prefer the west as it is just expansive with many different hikes and stunning viewpoints. The east side has a great 8-mile road that goes to different trails and views, and it is an especially great spot for those that want to experience the park without doing much hiking. I have a full video on my time in Saguaro here if you want to see more of this fantastic park. Even if you don't spend much time exploring, drive out to Gates Pass for sunset. You won't be disappointed.
Mt Lemmon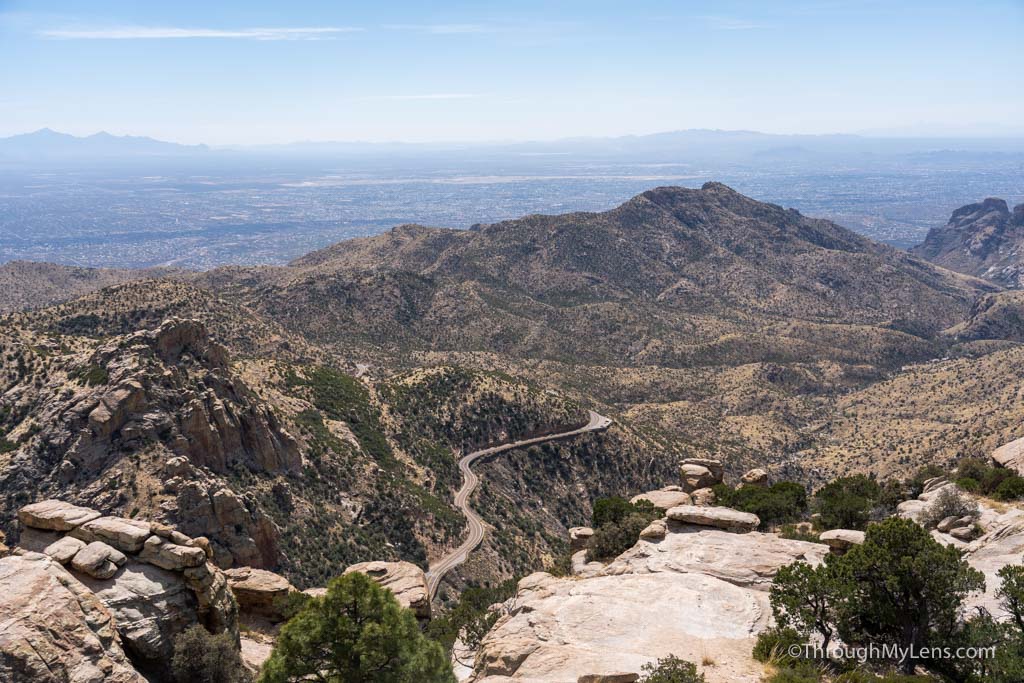 Mt Lemmon is a commanding presence in the Tucson area, standing at over 9,100 feet. While most people just enjoy the mountain from afar, a windy road allows you to drive up to the top and has lots of stunning viewpoints along the way. I wouldn't recommend doing it unless you have a half-day at least, as the two-lane road can be slow going up and down, and it is worth taking your time and seeing the different pullouts. As you make your way up, you will travel through diverse ecosystems, leaving the desert and saguaros behind and eventually making it into a forest at the top. Also, there is a famous cookie shop at the end of the drive, which makes cookies as big as your plate. It is a great spot to stretch your legs before starting the scenic drive back down.
Pima Air and Space Museum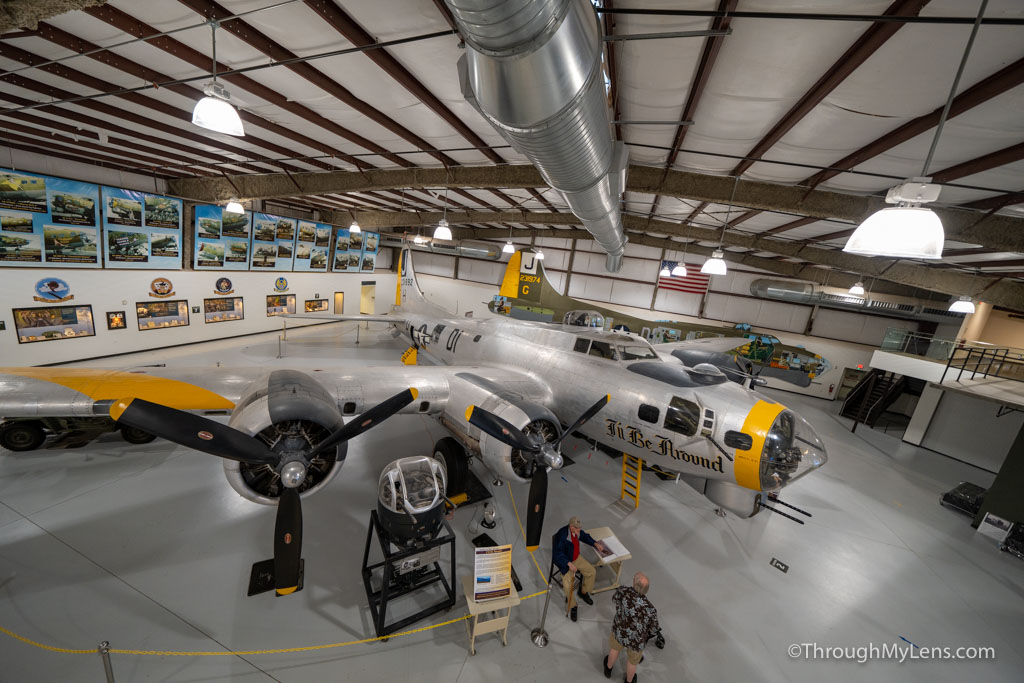 The Pima Air and Space Museum is one of the largest privately-funded aerospace museums in the world and has over 300 aircraft. The museum is fantastic to explore, even if you typically don't go to museums like this. It is well laid out with multiple hangers covering different aircraft types, and there are hundreds of planes lined up in the back area that you can walk past. The museum is also interactive with exhibits where you can sit in planes, look up into cockpits, and better understand these fantastic pieces of machinery. They also offer tours that take you around to the aircraft and tell you more about them if you want to go more in-depth. My whole family had a great time exploring this museum with the children especially enjoying the playground right outside the main exhibit hall.
Tucson Children's Museum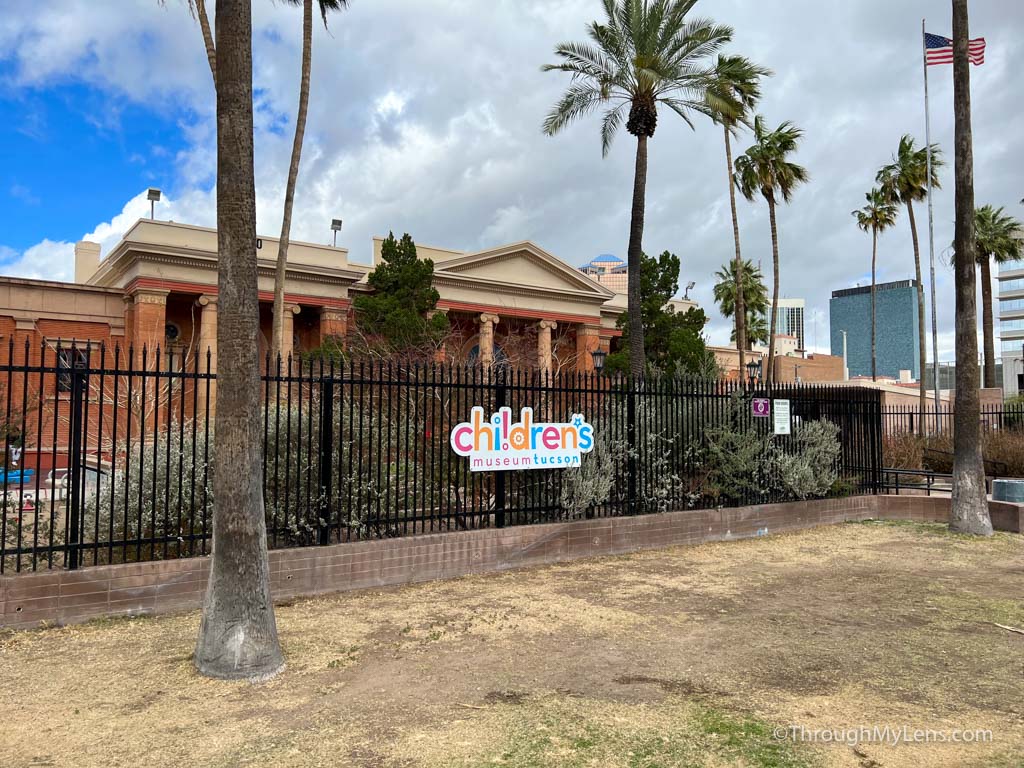 The Tucson Children's Museum is located right in the heart of the city, and while it is not that big, it does a great job with the interactive and fun exhibits. My wife even said it was one of her favorite children's museums we have been to thus far. There are four main rooms, one for young children and the other three for bigger kids. The young kid's area was a blast for my twins, and the older kid's areas were very interactive and unique. The room with the cars you could climb into was incredibly cool. Overall a fun spot to explore if you are traveling with a family, even though it is a little pricey at around $9 a person when we went.
Mini Time Machine Museum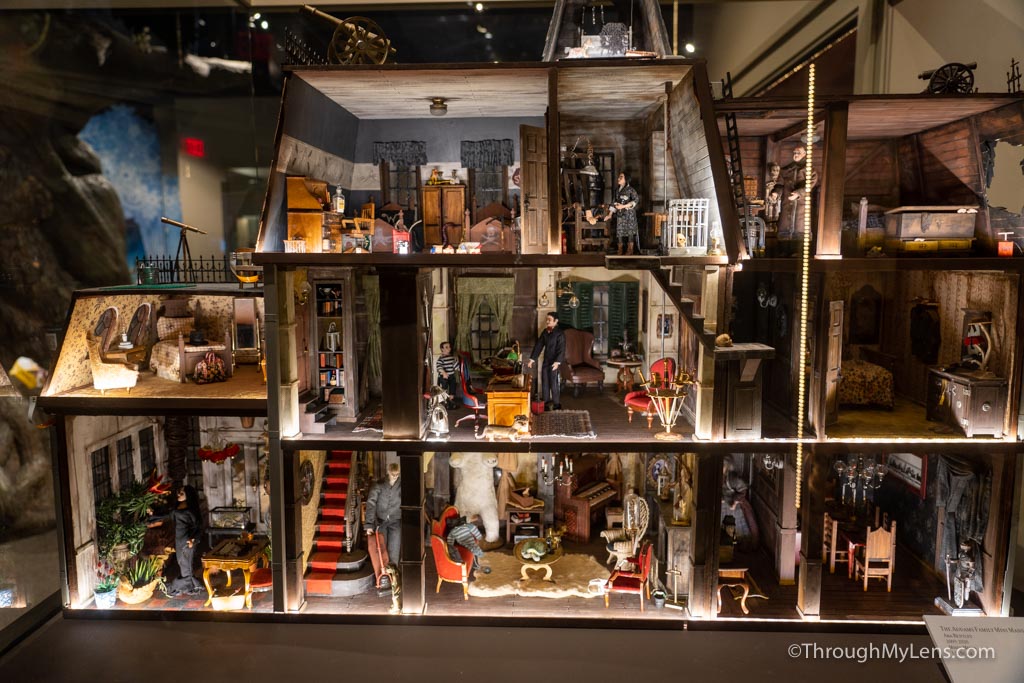 The Mini Time Machine Museum was a surprising highlight for me while in Tucson. This museum houses the collection of Patricia and Walter Arnell, and there are dozens of miniatures on display throughout the building. The miniatures here are stunning and have a wide range of characters and time periods, living up to the name "time machine museum." I loved spending an hour walking through the exhibits and seeing all of the intricate displays. It is incredible how many there are and how much detail each presentation has in it. If you are looking for something truly unique to the Tucson area, consider visiting the Mini Time Machine Museum.
San Xavier Bac Mission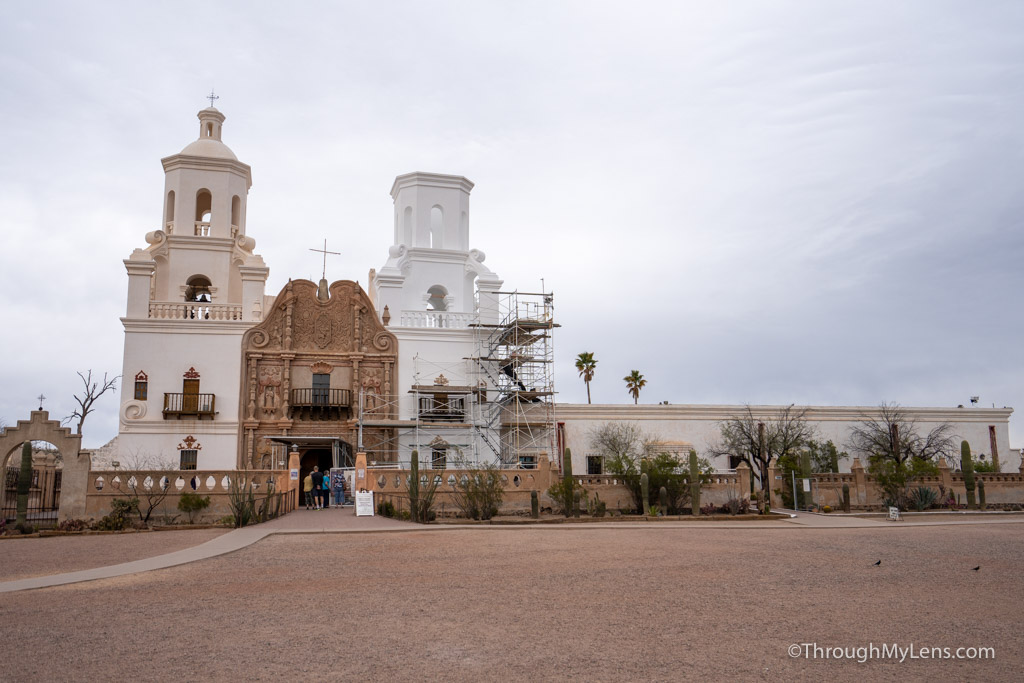 San Xavier Bac Mission is a Spanish Catholic mission that was founded in 1692. The original building was destroyed about a century later, but this building you see today was built in the late 1700s. It is the oldest European structure in the United States, and it is stunning to see. When we went, they were doing construction on the front of the mission that was scheduled to take the rest of the year. It would be amazing to see the entire facade and take a tour of the mission, so I will have to go back at a later date. I still loved walking through the chapel and just marveling at the architecture.
Gallery in the Sun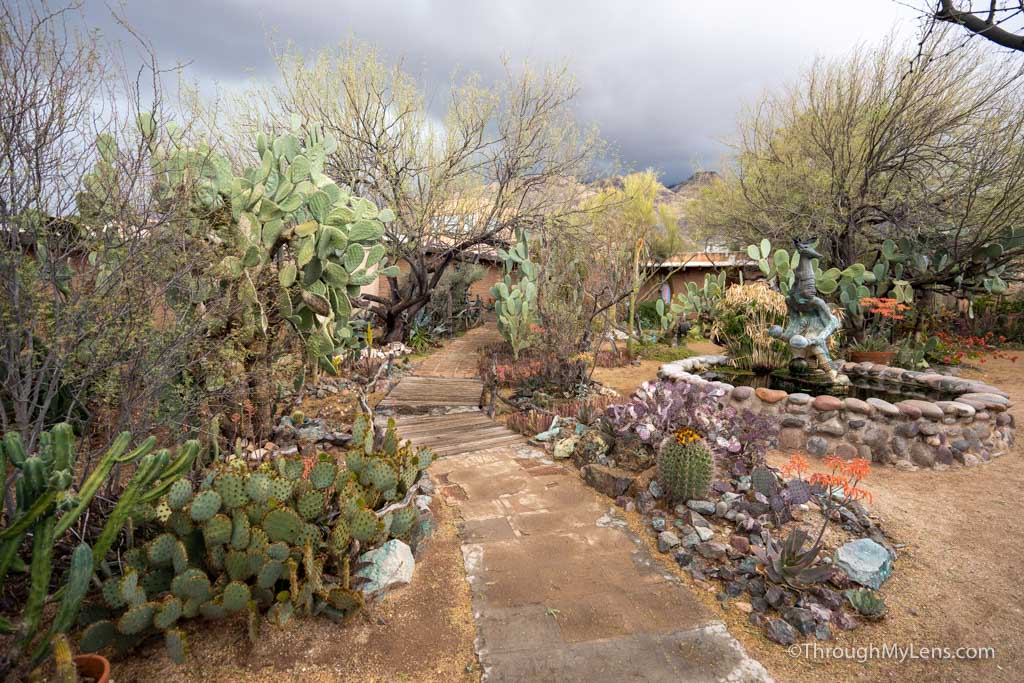 The Gallery of the Sun is an architectural installation by famed American artist Ettore DeGrazia. The property features multiple buildings throughout the desert landscape, with many galleries dedicated to his work. The interior is home to a half dozen galleries that spotlight different time periods and artistic styles. The highlight is the "Mission in the Sun" building which was covered in his murals before it sustained fire damage. I was not very familiar with him before I came, and I enjoyed seeing so much of his art. It is beautiful to visit as it is like an outdoor museum that you can walk through at your leisure. Well worth a stop, especially if you are a fan already.
Garden of Gethsemane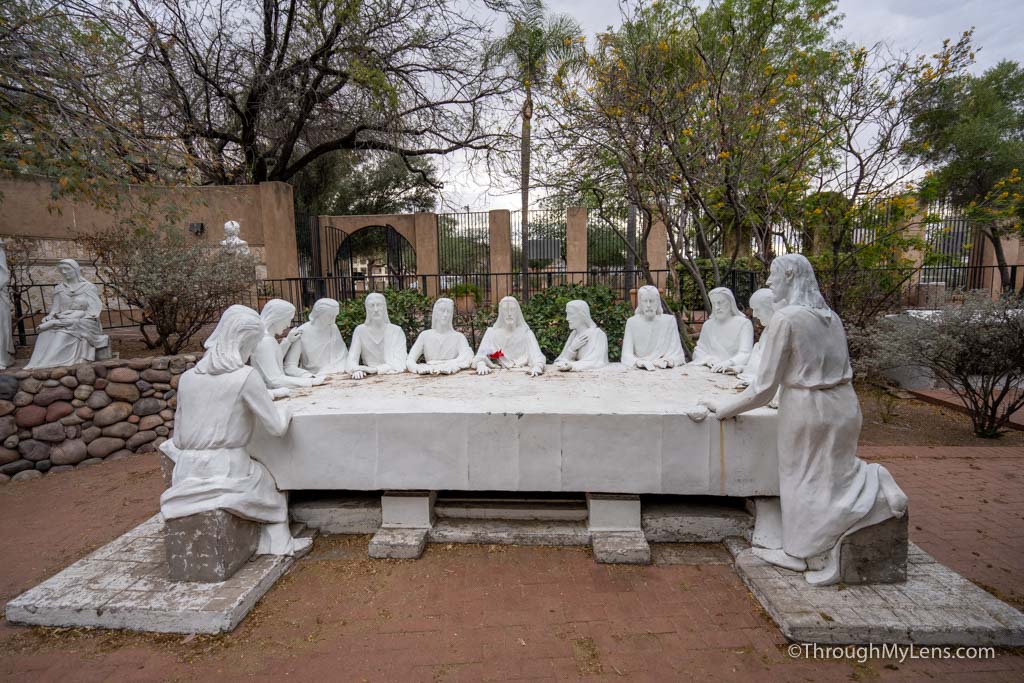 This small series of public sculptures are part of a larger park just outside of Downtown Tucson. Felix Lucero created the Garden of Gethsemane, and the story of how it came about is what drew me to it. Supposedly he was wounded in World War One, and as he was lying on the battlefield, he made a deal with God that he would use his talents as an artist for God if he survived. When he made it back to Tucson in the 1930s, he began working on these pieces until his death. They are on display in the small garden next to the bridge he lived under when he was creating them.
Trail Dust Town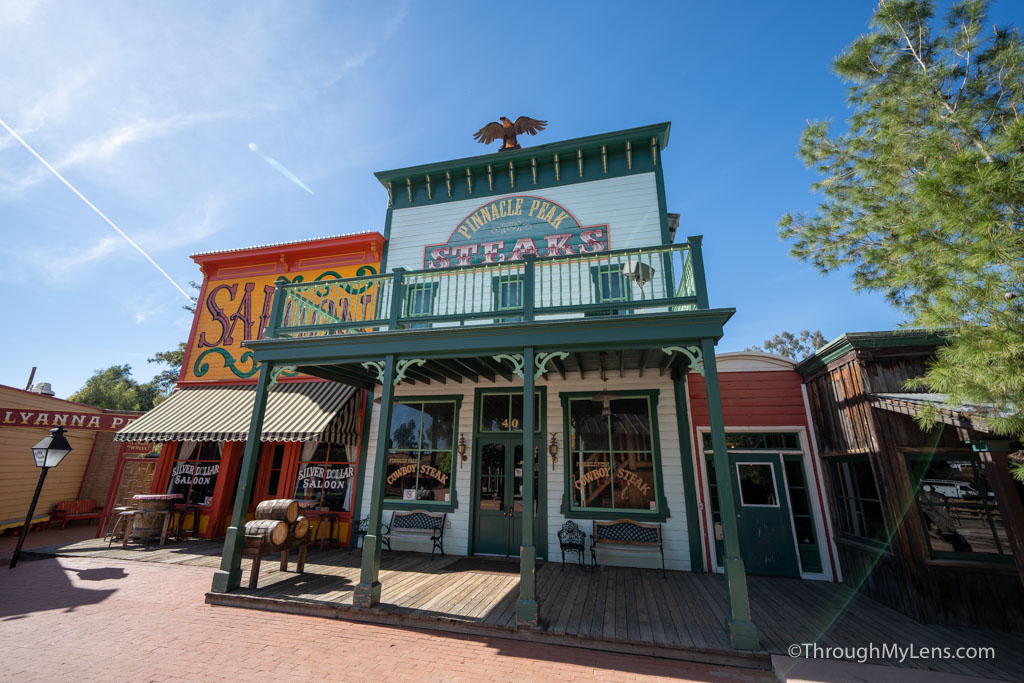 Trail Dust Town is a fun outdoor shopping area and old-time recreation of a historic Wild West town. Famous for Pinnacles Steakhouse, a favorite restaurant in Tucson, the park gets many visitors every day. It is a blast to walk down the old street, ride the train and even have fun at the shooting gallery. The area also has a 1920s carousel, which is worth the visit alone. I went when it was not very busy, but it can get packed on the weekends. I hope to go back with the whole family and to spend more time exploring this fun spot.
Titan Missile Museum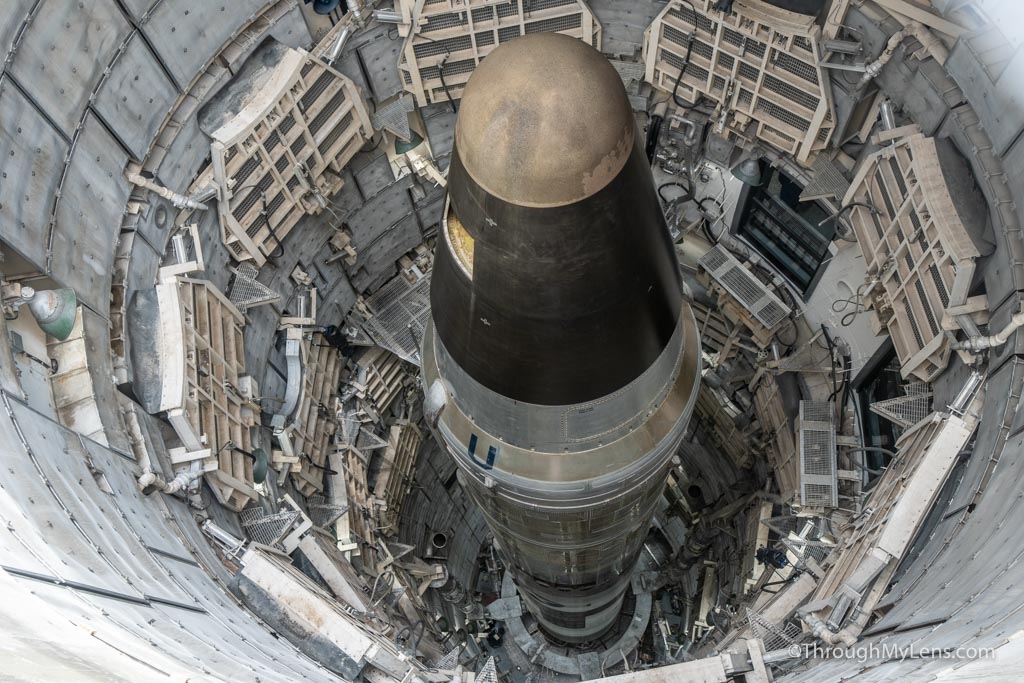 My friend Chris tipped me off to the Titan Missile Museum, which is located about 20 minutes south of Tucson. This was easily one of my favorite things I did while I was in Tucson, as it was just so unique to see this part of America's history. The museum houses an old decommissioned Titan Missile, and you can see it from above and tour the facility to learn more about what life was like here during the Cold War. The tour was about 45 minutes, and it took you underground into the control center to learn about the process of maintaining this site and even what it would have been like to fire the missile. It is a fantastic tour and another incredibly unique place to visit in Tucson. Get tickets in advance though, as it often sells out.
Tumamoc Hill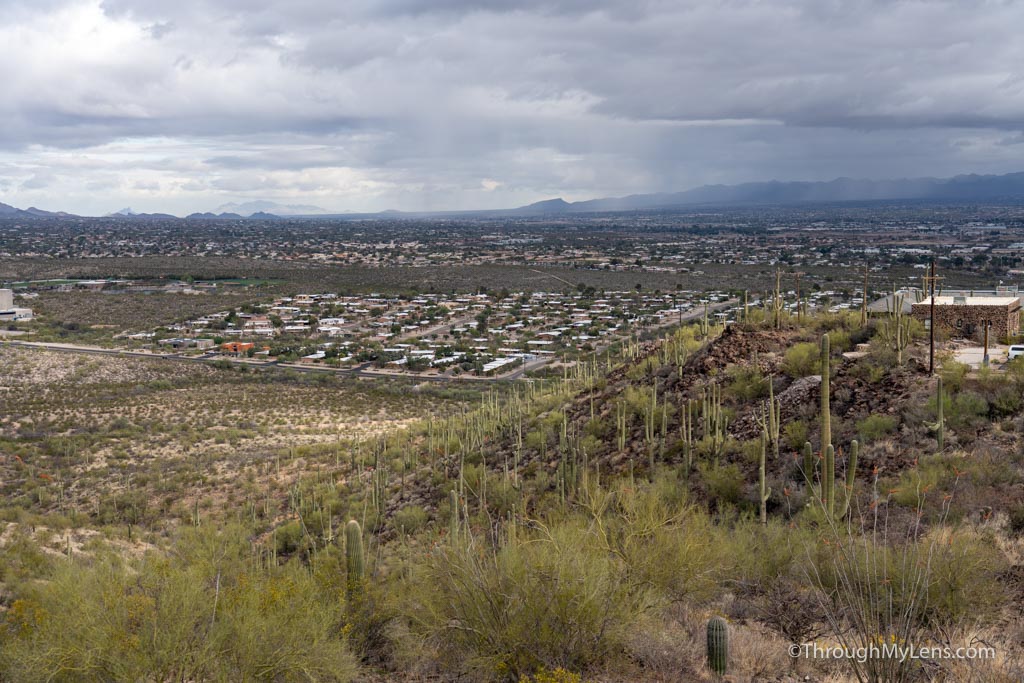 Tumamoc Hill is a popular workout spot in Tucson, that takes you up to the top of a hill used for a research facility and an observatory. The paved path gains elevation quickly and is downright challenging during the last 3/4ths. You will see fields of saguaros and great views out towards downtown Tucson along the way. I really enjoyed it as it is a great workout with stunning payoffs all the way up. Plus, it is fun just being out and enjoying nature with so many tourists and locals alike. Check it out if you are looking for a way to burn off some of the fantastic food you are sure to eat in Tucson.