Saguaro National Park is a fantastic desert park encompassing over 92,000 acres and an uncountable amount of Saguaro cacti. The park is split into two sections on both the east and west sides of the city of Tuscon, and while it is possible to see many of the park's best spots in one day, I would recommend carving out more time than that to experience it. I spent over a week in Tuscon, exploring the park and the city, and here are some of my favorite places on both the east and west sides of Saguaro National Park. Let me know what I left off in the comments so I can see it on my next visit, and let's jump into it, starting with the west side.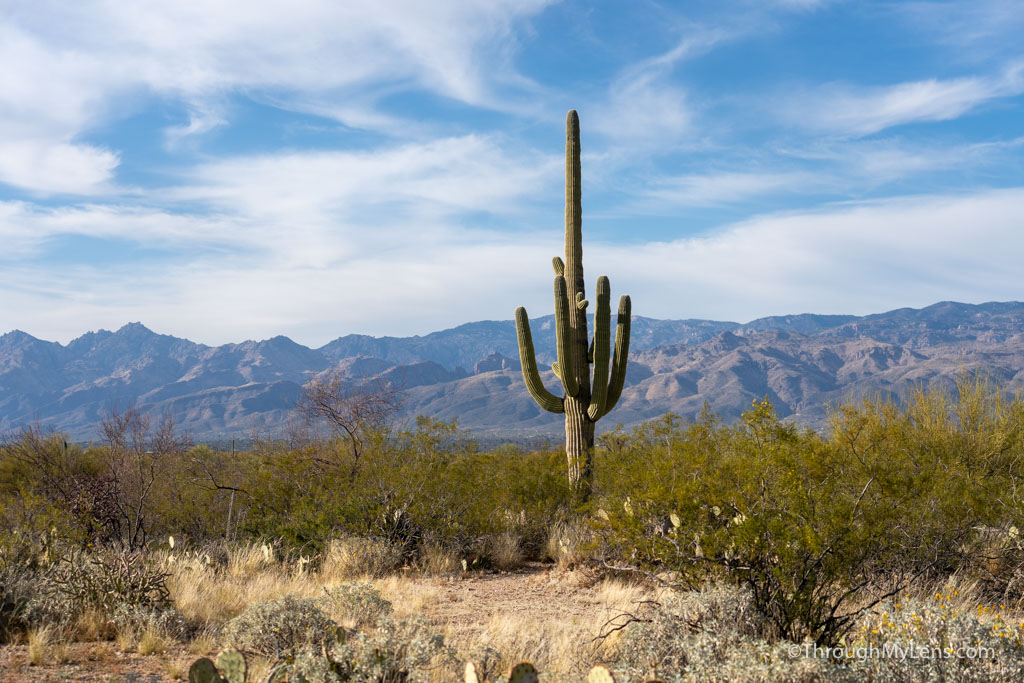 While both sides of the park are amazing, I like the west side the best. It has some of the most amazing areas for sunset, with the ability to quickly get up above the surroundings and soak it in from a high vantage point. Plus, it has incredible hikes and the Sonora Desert Museum right outside of the park. Here are my favorite spots in no particular order.
Video
Saguaro National Park West
Hohokam Road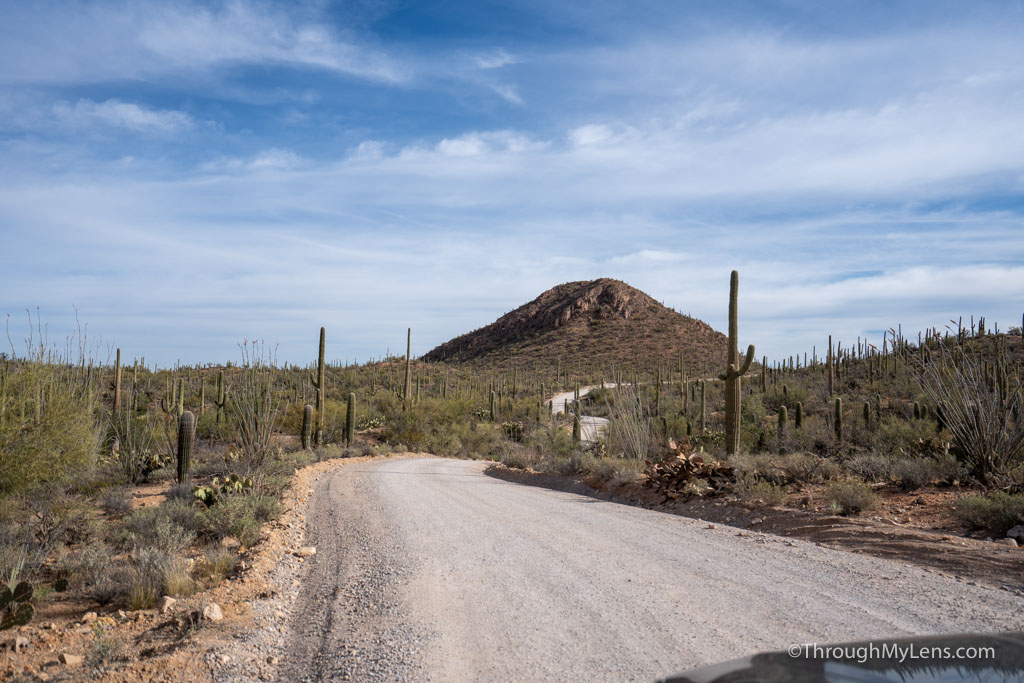 Hohokam Road is a 6-mile-long scenic loop that is one way and has some of the park's best short trails. Just driving the scenic loop is impressive as you will see many saguaros on both sides of you, but I recommend getting off and exploring these trails.
Valley View Trail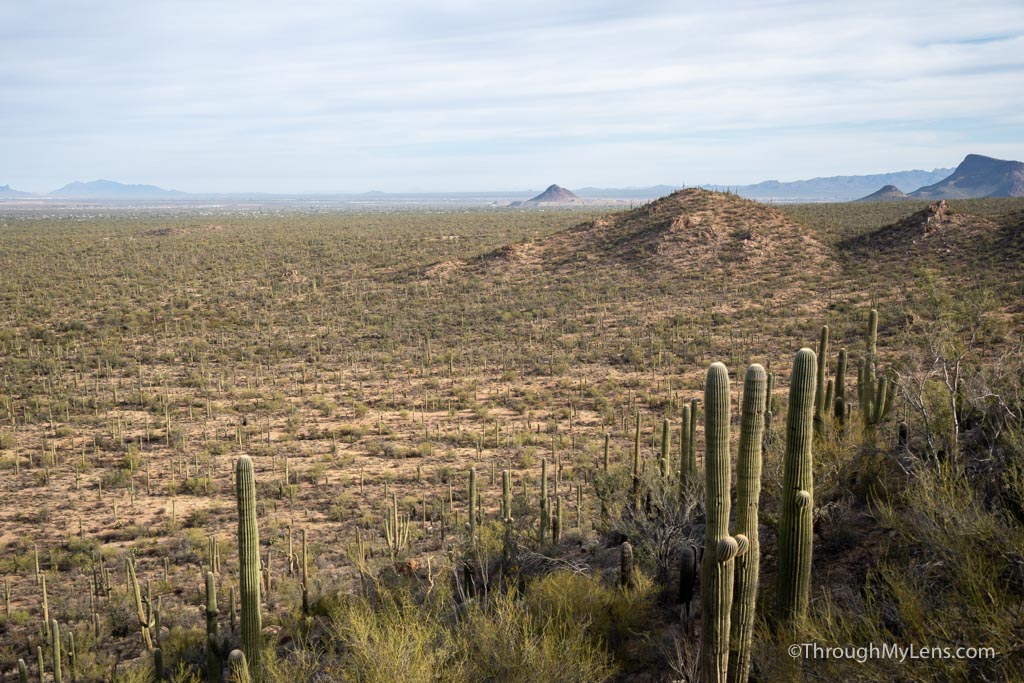 First, Valley View is a less than one-mile road trip trail that lets you get up close to massive saguaros and introduces you to the park's landscape and ecology. The trail ends at a viewpoint that looks over a field of saguaro and is one of the best spots for sunset. It is a nice family-friendly hike in the national park.
Signal Hill Trail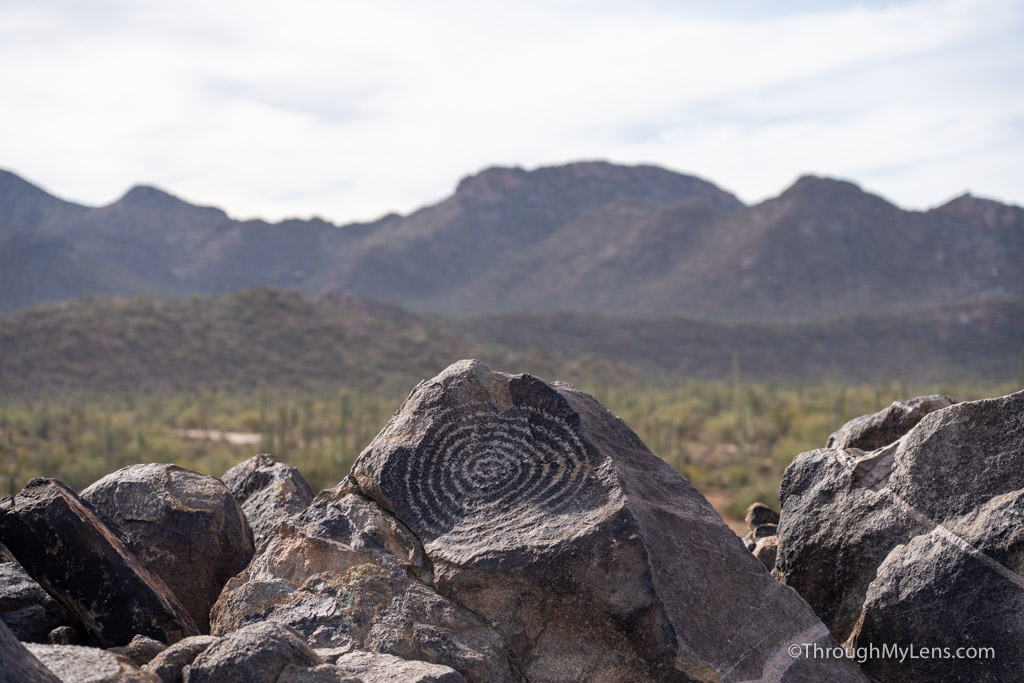 Signal Hill is located a little further down Hohokam Road, and it has another short trail and many different picnic benches. The trail is less than a half-mile round trip, and it takes you up to a small hill that has many different pictographs on it. I enjoyed this trail as the pictographs are clear and well preserved. It is another fun, family-friendly trail with a great payoff at the end and a good spot for a picnic with all the benches near the parking area.
Desert Discovery Nature Trail
For the last of my short trails on the western side of the park, the Desert Discovery Trail is another good family-friendly option. This trail is paved and has many information plaques along the way that allow you to learn more about the park, the animals that live there, and the saguaros. It is pretty flat the whole time, so it is a nice introduction to the park when it is hot, and you don't want to exert much energy. There is no shade though, just like with most of the trails in the park.
Wasson Trail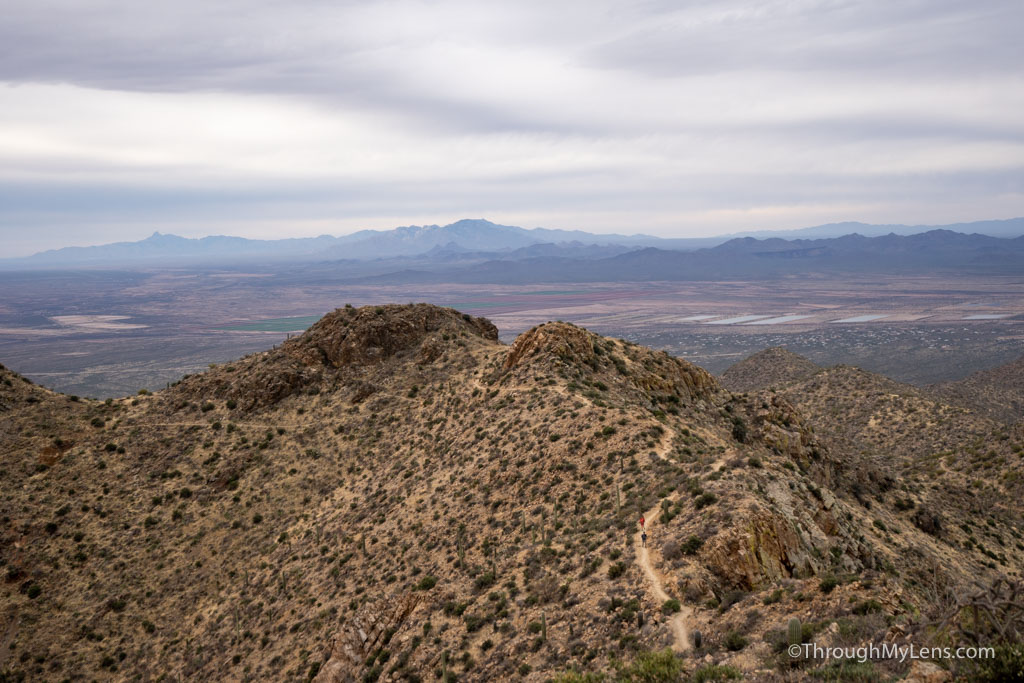 Moving on to some of the longer trails in the park, Wasson Peak is a fantastic option. This trail takes you to the top of the west side of the park's tallest peak and provides unparalleled 360-degree views over the surrounding landscape. It is a challenging trail at around 8 miles round trip and with 1700 feet of elevation, but the payoff is worth it, and the trail up is excellent as you get to see lots of saguaro and even some wildflowers in the spring. Don't do it in the summer though, as there is no shade, and it would be miserable. You can see a full video on this trail here.
Sonora Desert Museum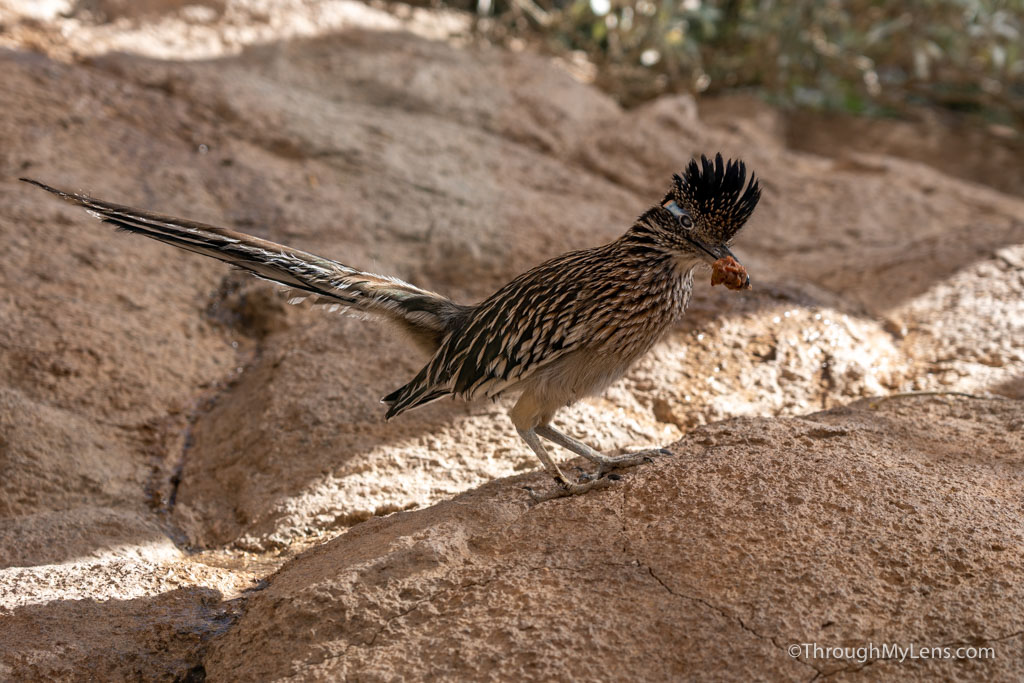 Before heading to my sunset recommendation, you should spend some time at the Sonora Desert Museum, even though it is not technically in Saguaro National Park. This spot feels like a combination between a zoo, botanical garden, and museum. There is a lovely desert trail in the back that you can walk to see many of the area's animals. There are demonstrations you can see with the raptor birds that live in the park; there is an extensive cave exhibit that children can explore, and there is even an aquarium. It's a fun spot to explore and a great way to spend a half-day near Saguaro National Park.
Gates Pass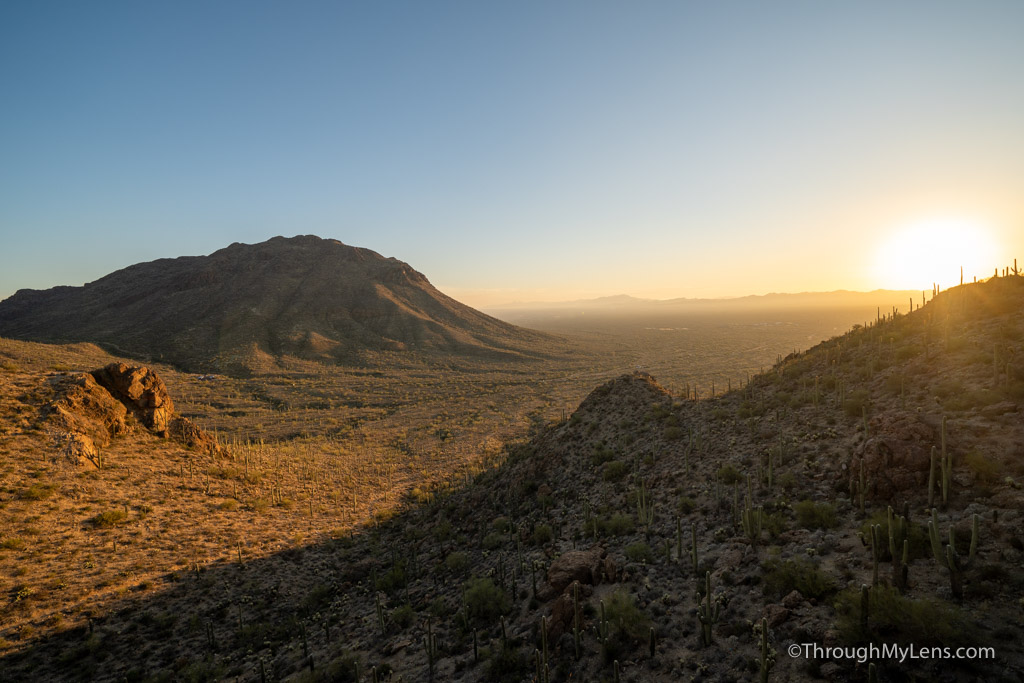 For my last recommendation on the west side, it is hard to beat Gates Pass. This spot is technically not in the national park, but it is close and looks out over the park from its viewpoint. Gates Pass sits up at the top of the pass that leads into Saguaro West, and it is an incredible place for sunset. The view is high above the desert landscape, allowing you to look down on the field of saguaro stretching out in front of you. You won't be alone here as it is a popular sunset spot, but there is lots of areas to spread out, so you can get your own viewpoint when watching the sunset.
Saguaro National Park East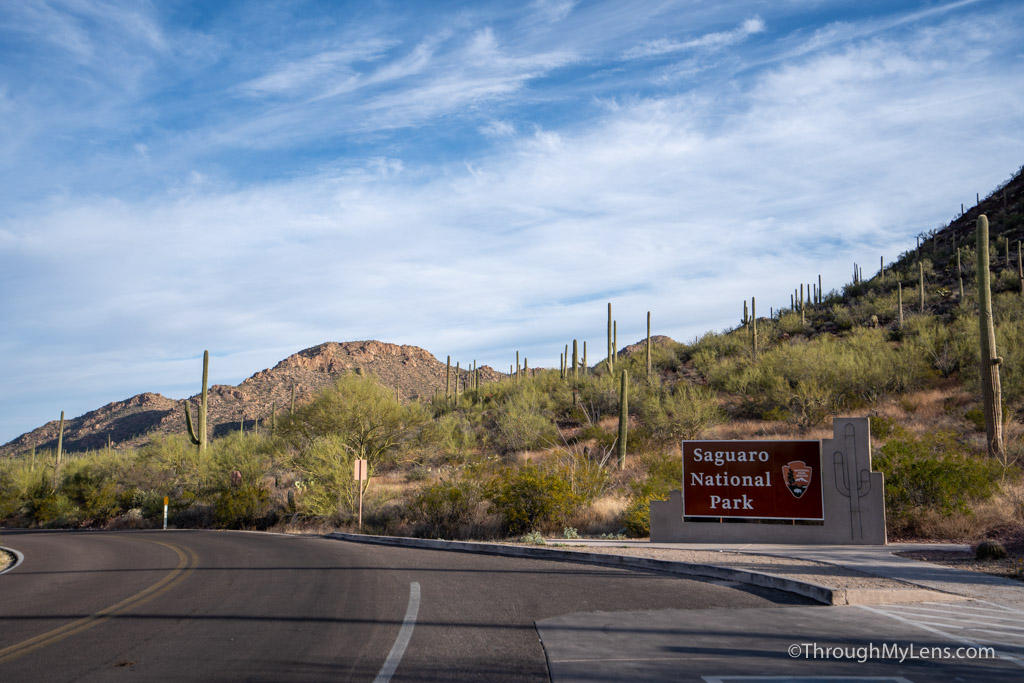 Heading across Tuscon brings us to the park's east side, known as the Rincon Mountain District. This area has many longer trails, but most people who visit here only do the 8-mile scenic drive. Here are some of my favorite stops along the scenic drive. Do note that many of these stops only have a few parking spots, so it can be hard to stop at all of them.
Cactus Forest Drive Overlooks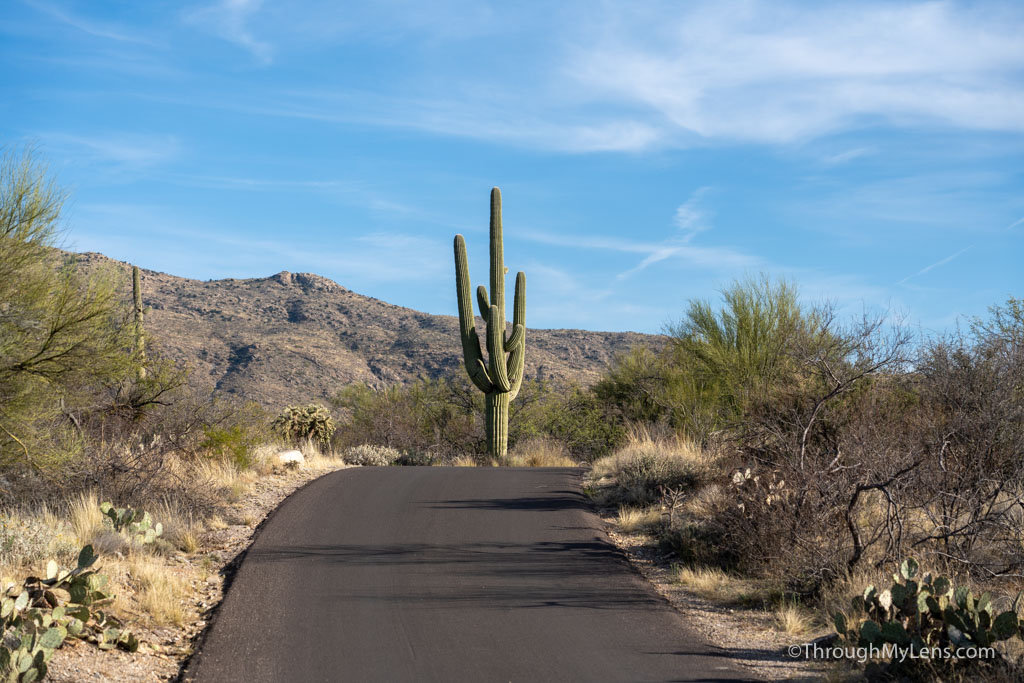 After paying to enter the park, you will start the one-lane road through Saguaro National Park East. It is known as the Cactus Forest Drive, and there are dozens of unmarked pullouts and some marked pullouts that you can stop at. I recommend taking your time and stopping at as many as possible.
Mica View Picnic Area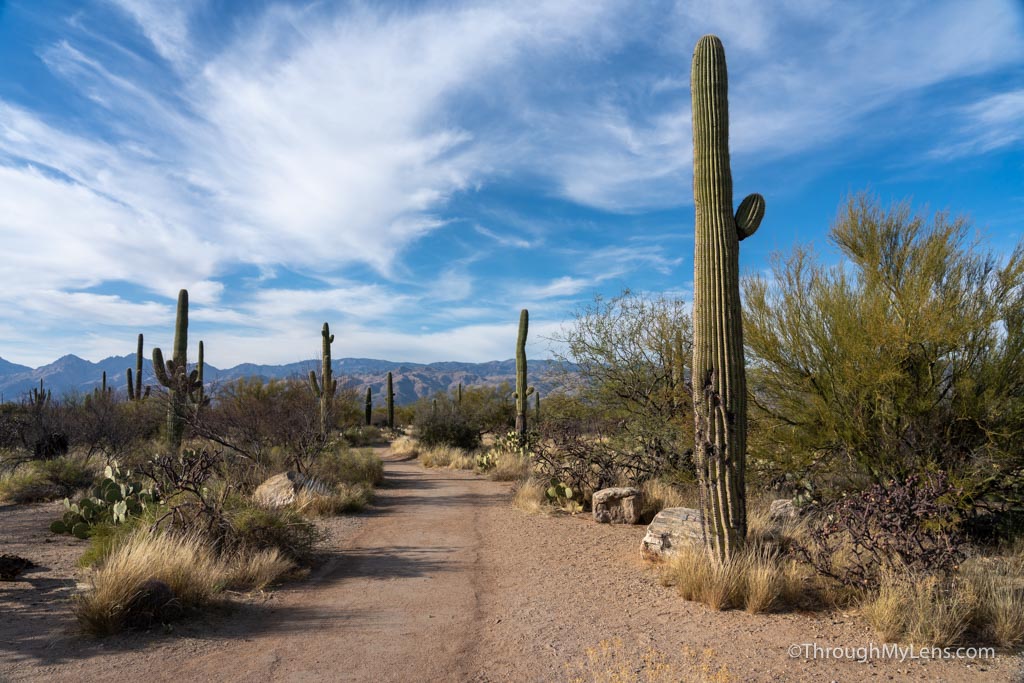 Mica View is a few miles off the main loop on a dirt road. It is an excellent way to leave the crowds a little during the drive, and there is a nice picnic area at the end. It is also the starting point for many of the park's longer hikes. I have been told it is excellent for sunset as well.
Desert Ecology Trail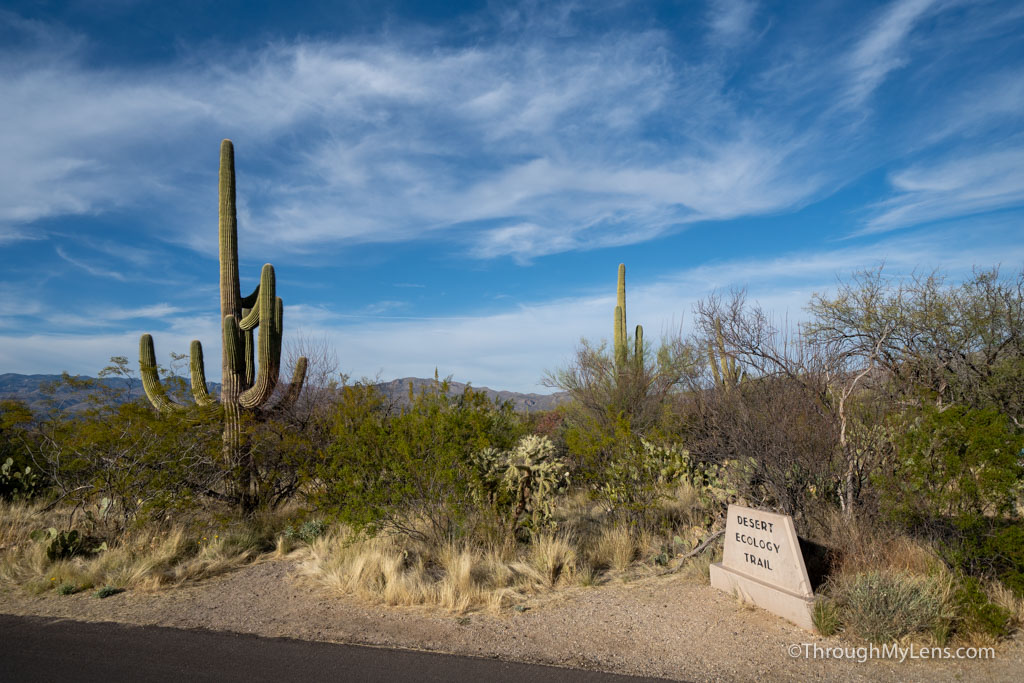 Next up, the Desert Ecology Trail is a less than one mile round trip hike. This trail takes you into the park and allows you to see some saguaros. It also has information plaques that tell you about the park, including its history and geology. It is an excellent introduction to the east side.
Javelina Rocks Overlook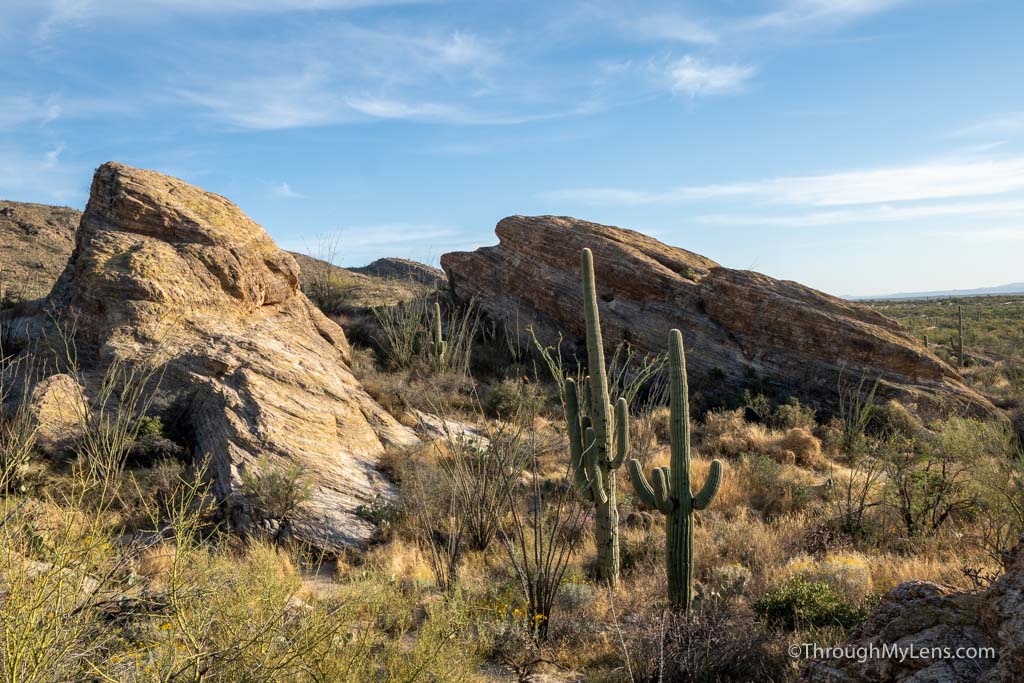 Javelina Rocks is one of my favorite overlooks on the drive. There are only a few parking spots here, but it is fun to explore the massive rocks right next to the parking area if you can get one. This is also one of the higher-up viewpoints in the park, and it is a great spot to look over the saguaros.
Javelina Picnic Area / Tanque Verde Ridge Trail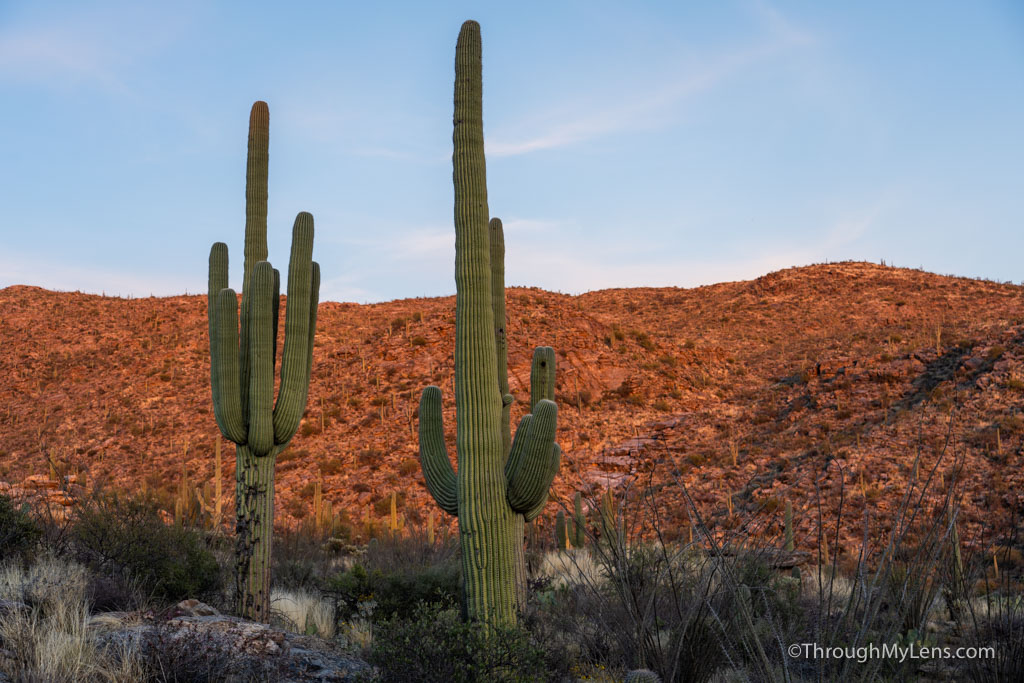 As you get near the Javelina Picnic area, you will leave the one-lane road and be on a two-lane road again. Be sure to look for the crested saguaro right off the road as you approach the Javelina Picnic Area. Once you get there, you can hang out by the picnic benches, or you can head out on my last recommendation in this part of the park, the Tanque Verde Ridge Trail.
Tanque Verde Ridge Trail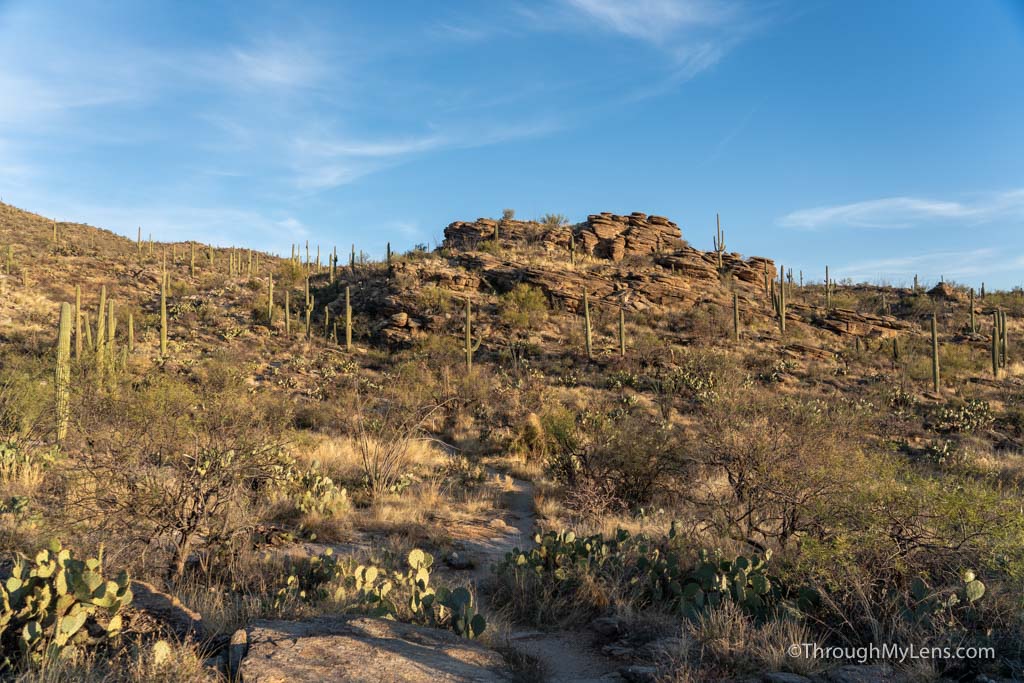 The Tanque Verde Ridge Trail goes 10 miles into the park's backcountry, but I have only ever walked a few miles myself. The trail gains elevation pretty quickly, so it can be a good sunset spot as you head up. About 3/4ths of a mile in, you will have gained enough elevation to see a decent amount of the park, out towards the sunset, and it is a beautiful end to your day on the east side of Saguaro National Park.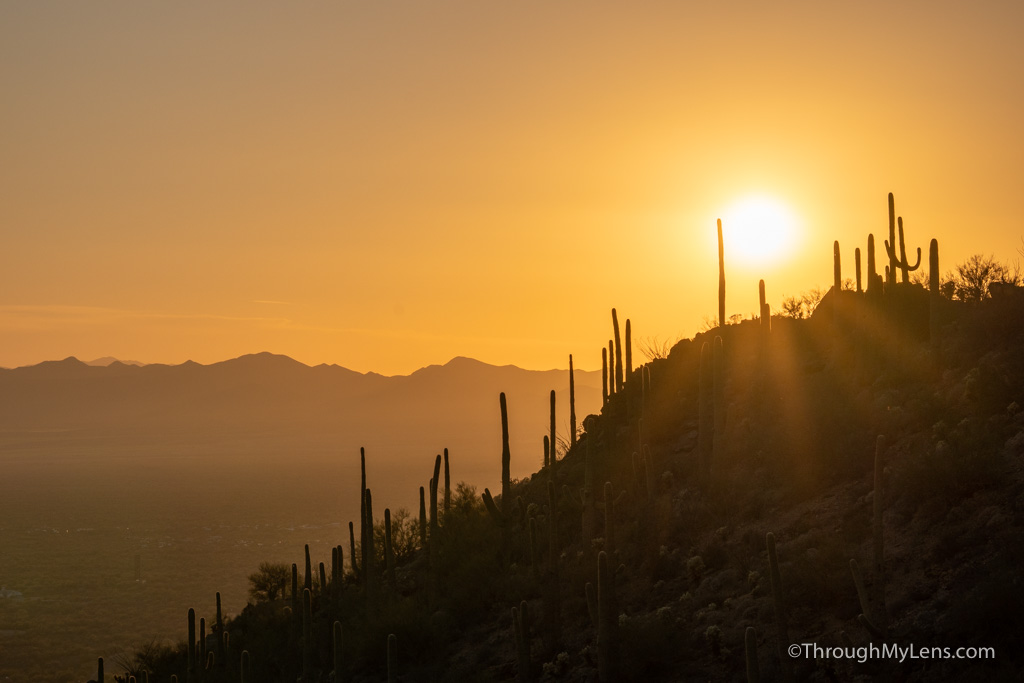 That's it for some of my favorite places in Saguaro National Park. Let me know what I missed in the comments and you can see all of my favorite Tuscon recommendations here.