Key West is the furthest drivable area on the Florida Keys, a group of islands extending out of the state's southern portion. The city has a long history as a US port and a place for wreckers to make a living by salvaging the ships that wrecked on the shallow reefs surrounding the island. The drive to Key West from Miami is impressive, and I have a video on that, but this post is just a bunch of my favorite spots in Key West for activities, adventures, and food. Check it out, and let me know what you think in the comments.
Here is a video I made on these recommendations as well.
Key West Lighthouse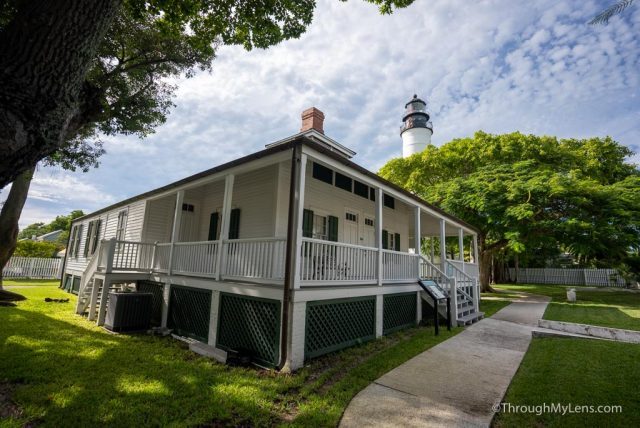 The Key West Lighthouse has been in the city for over 150 years. Since then, it has been used as a marine resource for ships at sea and is now a popular tourist attraction. You can pay to climb to the top of the lighthouse but note that it is not for those afraid of heights. The iron spiral staircase is pretty unique to walk up, and when you get to the top, the views are stunning all over the city. One of the highlights is seeing the Hemingway Museum from the top, right across the street. I spent a good amount of time here, but my dad didn't want to go up after seeing the stairs. There is also a small museum next door with history on the area and the lighthouse.
Hemingway House & Museum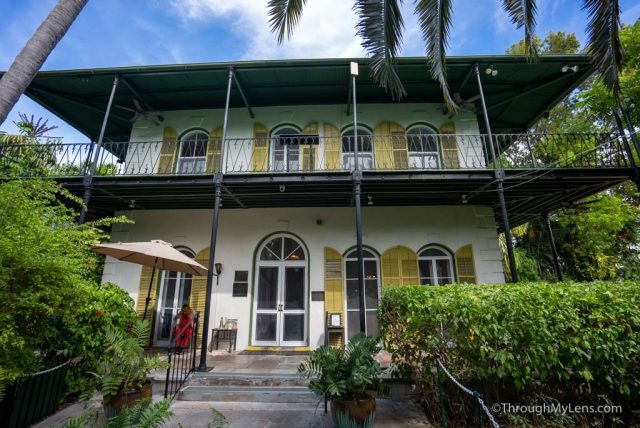 Next to the lighthouse is the cities most popular attraction, the Hemingway Museum. This museum is inside of what once was the author's home. The author supposedly loved the city and spent many nights having drinks at Sloppy Joes and mornings writing in the small writing room near the pool. Some of his most famous works were written here, like The snows of Kilimanjaro. The house also has many six-toed cats, a pool with a fun backstory, and multiple tours during the day. I didn't know much about its history before I came, but I loved taking the tour and hearing all the stories about Hemingway's life. If you are a fan of his, this is something you must do, and even if you aren't, you will still probably enjoy it. 
Southernmost Point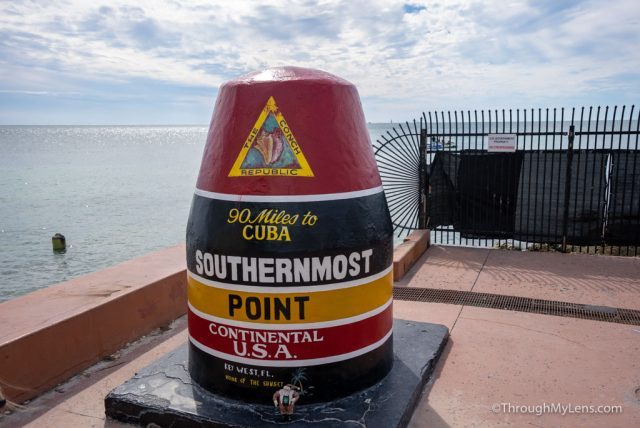 A visit to the Southernmost Point is something that pretty much every Key West tourist does. It is famous, and there is pretty much always a line. It is fun to see and to say you were at the southernmost point in the contiguous USA. It is a little funny that a house and beach seem more southern than this point, but I waited for a photo on my visit as well. 
Rent Scooters
If you are visiting Key West with a car, you will have a tough time. The city has minimal and expensive parking, making it challenging and sometimes frustrating to get around. I recommend you rent scooters, which doubles as just a super fun way to get around. There is scooter parking all over the city, and it is an efficient and excellent way to experience Key West. My dad and I rented scooters for an entire day and were bummed when we had to turn them back in since we had so much fun with them. The price is not bad either, and you can often find scooters for $30-$50 for the entire day if you book them in advance.
Shipwreck Museum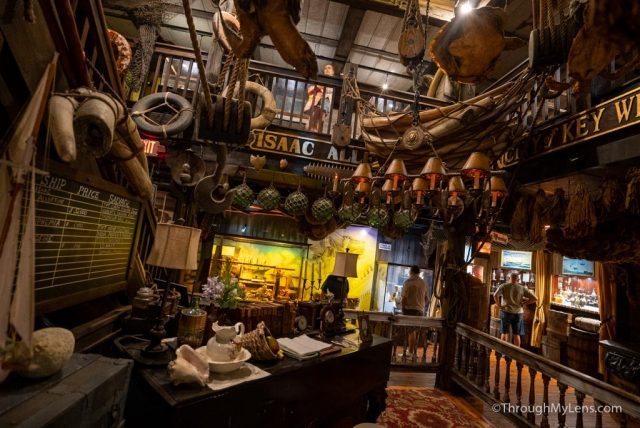 Also, in Mallory Square, the shipwreck museum is small but impressive. It is probably my favorite museum in the city and a great example of how well put together museum exhibits can be. This place is beautiful and has so much information about Key West shipwrecks, the wreckers that salvaged them, and how the city grew on this unique industry. Plus, you can also walk up to the top of the observation tower, which is mounted on the museum's top. This tower allows you to look down on Mallory Square and the rest of the city, and you sit at around the same vantage point as the Key West Lighthouse.
Fort Zachary Taylor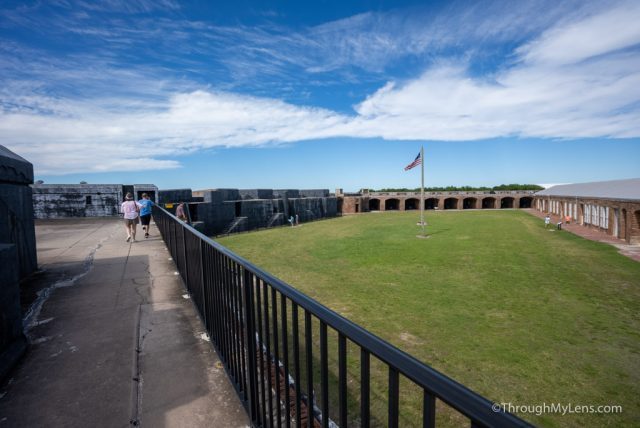 Fort Zachary Taylor is the sister fort of the Dry Tortuous, and it is much easier to access if you are looking for military history in the area. The fort is preserved in a lush forest inside of a state park, and you can visit both the fort and the fantastic beach while you are in the park. The fort has been well preserved and is pretty fun to explore. There is a lot of information to read here about its history and beautiful views when you make it to the second story. It's a great spot to spend some time while in Key West. If the weather is good, then bring your swimsuit and snorkel gear and head over to the beach to swim as well. 
Butterfly and Nature Conservatory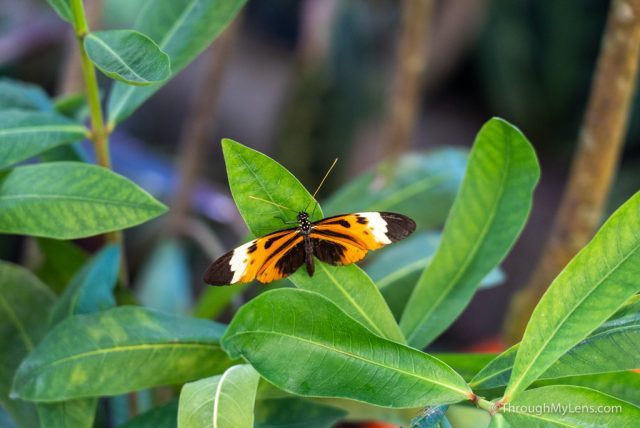 The butterfly conservancy is a place to visit for the whole family in Key West. This building houses a magical world where butterflies flutter around you, flamingos cackle, and small birds hop around on the ground or fly above you. There is one main area, but you can take your time while there and soak in the fun experience. I saw so many butterflies while there and really enjoyed the experience. They have a gift shop as well with all sorts of butterfly-related items. 
Little White House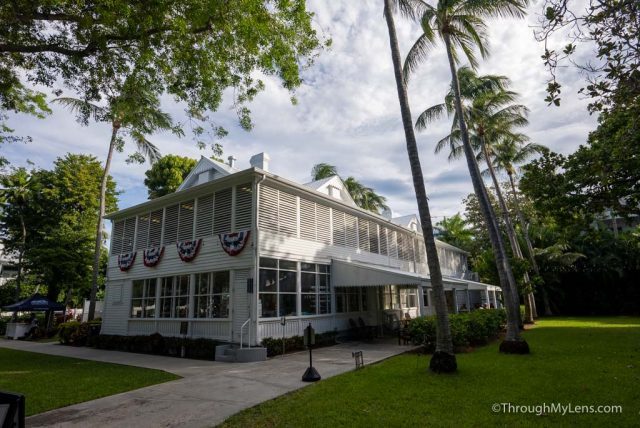 Truman's Little White House was his home away from home while he served as president. The house is still maintained and owned by the presidency, so you cannot take photos on the tour, but you can go on it and learn all about the house. Even if you don't do the tour, you can walk the grounds and go to the small shop and museum that is free to the public. It is a unique and historic spot in Key West to visit. 
Duval Street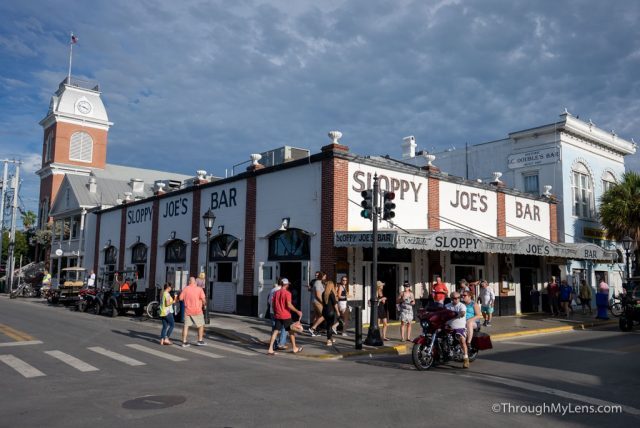 Duval Street is the main downtown area of Key West and the nightlife capital of the city. It is home to excellent restaurants and crazy bars, and something you should spend an hour walking to see even if you don't partake in either. While you are there, you can visit Sloppy Joes or Captain Tonys to have a drink where Hemingway did, or you can have a margarita at the original Jimmy Buffet's Margaritaville. Whatever you are feeling, they probably have it on Duval street.
Sunset Celebration in Mallory Square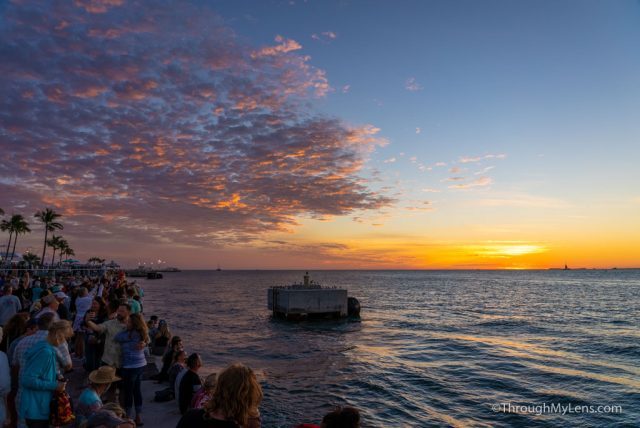 In Key West, watching the sunset from Mallory Square is a bucket list item. They call it a sunset celebration here, and if the clouds are not blocking the sunset, hordes of people descend on the dock at the back of Mallory Square to say goodbye to the day together. Before I went, I didn't realize how fun this could be. Sitting with hundreds of people who are all there to experience the setting sun together is pretty special. Add to that the fact that Key West sunsets are pretty amazing, and you have something that every Key West visitor must experience while in the city. 
Key West First Legal Rum Distillery
The Caribbean is known for its rum, and Key West has multiple distilleries making the spirit. Key West First Legal Rum Distillery is located near the harbor and has a small tasting room with a fun atmosphere. They have a dozen rums you can try with regular rums and many flavored ones like key lime pie. If you like rum, it is a fun spot in the city. 
Cuban Coffee Queen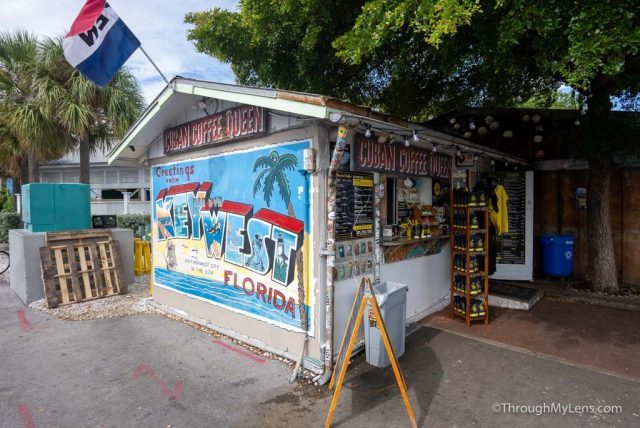 No trip to the city is complete without a visit to Cuban Coffee Queen. This coffee shop is the quintessential Key West spot. It is home to the famous mural you have seen in many photos, and it makes a great cafe con leche, one of the best I have had in the area. I especially like that they have a half sandwich and a coffee for $8, which is an excellent way to start your day in a tourist city that is pretty expensive. I go multiple times on every trip to Key West.
Key Lime Pie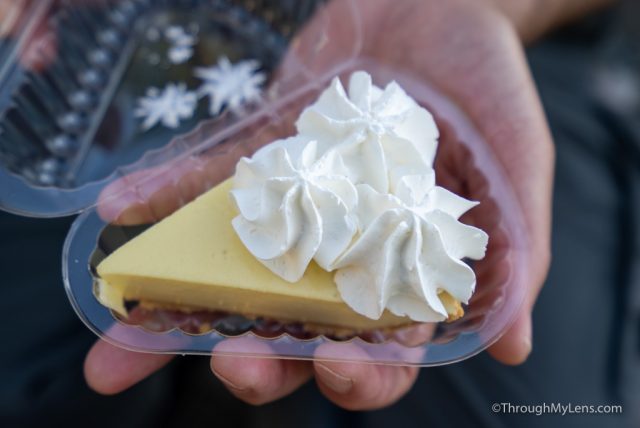 While the original recipe and the history of who made the original key lime pie are hotly debated. One thing is for sure; key lime pie is incredible in Key West. My dad and I tried the three top spots, and all of them were good. You can even get key lime pie dipped in chocolate if you want something a little more decadent. Plus, everything is key lime in the city, from the rum to the donuts. If you like key lime, you will be at home here and should try multiple takes on the pie. 
Dry Tortugas National Park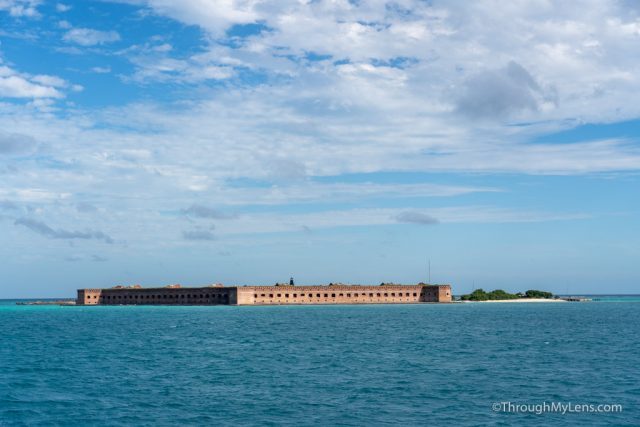 Dry Tortugas National Park is an experience you will never forget and a full-day adventure in Key West. You have to take a seaplane or a 2.5 hour boat ride to the island to get there. Once you are there, you can explore the fort from the 1800s or snorkel in the clear water. I love visiting national parks, so this was already high on my list, but I can easily say it lived up to my expectations and was a fantastic adventure while in Key West. I will post a link to my full video on the park when it is live.
There you have it, some of my favorite spots in Key West. What did I leave off? Let me know in the comments.