The city of Miami is a fantastic coastal town that is a center for cultural arts and travel. The city is one of the most visited in the United States, and it is home to world-renowned museums, stunning historic architecture, and some of the best restaurants in the country. I spent the better part of a week in the city and visited everything from lighthouses and national parks to public art installations and art deco structures. While this is by no means a complete guide to this famous city, here are some of my favorite things to do on a visit to Miami. Be sure to let me know what I left off in the comments, and let's jump into it.
Video
South Beach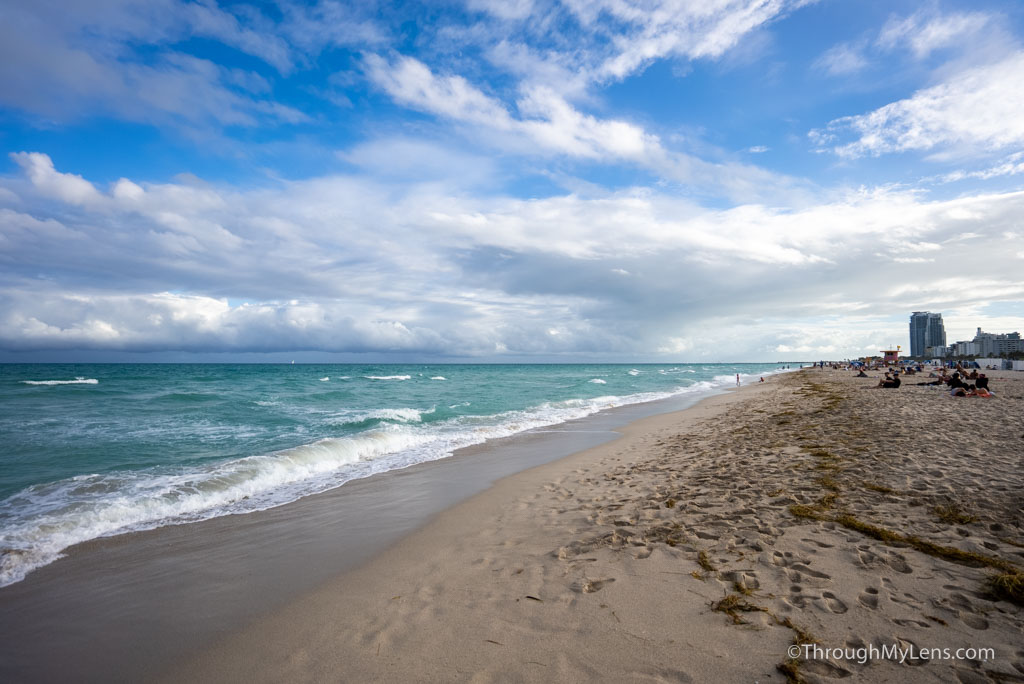 South Beach features over 2 miles of the southern portion of Miami Beach and is often voted one of the best beaches in America. This beach is stunning white sand as far as you can see and is a meeting place for people to sit and enjoy the Miami climate. The beach features many colorful lifeguard towers that are spaced up and down the sand and that are popular with photographers. The beach also has a nice walking and bike path that runs alongside it, and that goes past popular spots like muscle beach. South Beach is an excellent spot in Miami and one that you will want to experience on a visit. Hopefully, you get a more sunny day than we did though.
Miami Art Deco District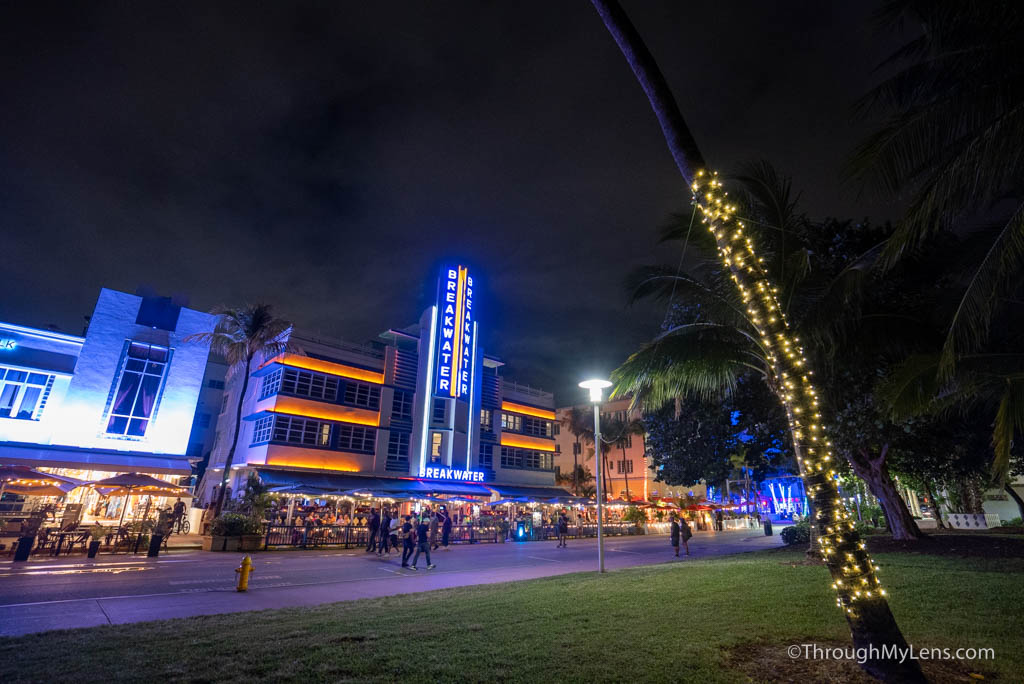 The Miami Art Deco District is the name of the historic neighborhood in South Beach that features the famous Art Deco buildings and neon lights at night. Most of the buildings here were built in the late 1930s / early 1940s. This area is a trendy spot for tourists, and for a good reason; it is just a cool area to visit in Miami. They usually have the street shut down so that pedestrians can walk out front of the hotels, restaurants, and shops and just soak in the historic charm. I recommend visiting both at day and night as it takes on an entirely different vibe at night with the neon lights that accent the architecture. If you are a photographer, you will especially love this spot.
South Point Park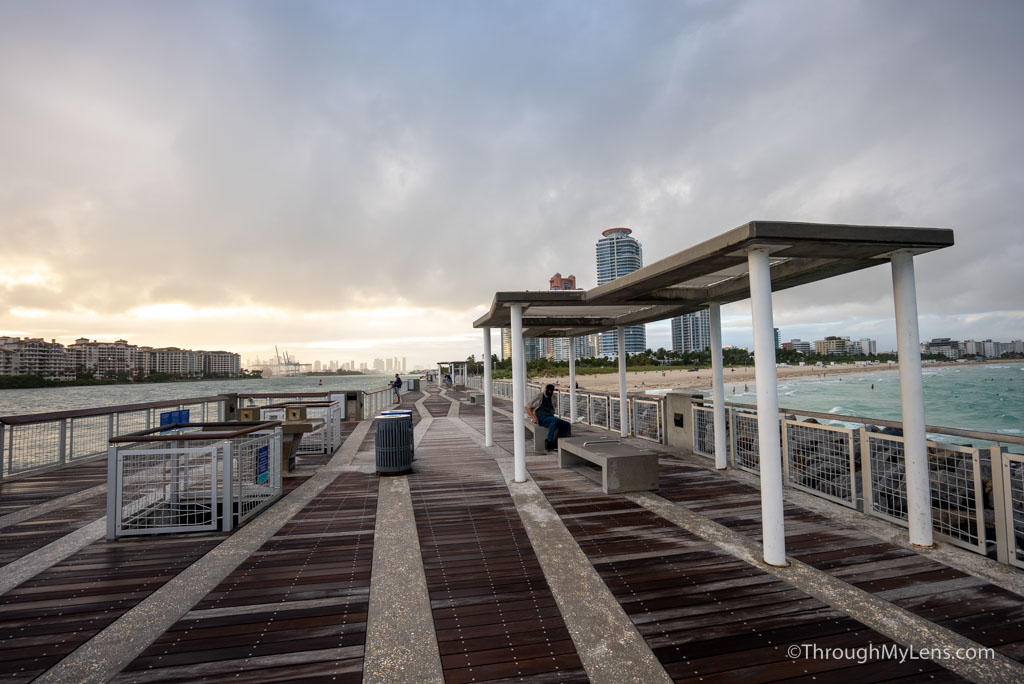 South Point Park is located on the southern tip of Miami and is a special spot to experience the sunset from. This park has lots of open space with public art, a playground for families, and a pier that you can walk out on. The dock is great for relaxing as it has benches you can sit at, and it gives you a great view of South Beach. The park has a nice path that walks along the water, and if you come for sunset, you can get some stunning views of the sun going down below the city skyline behind you. We got lucky and saw the area right after a rainstorm, so we caught a rainbow, which cemented my love for this spot in Miami.
Holocaust Memorial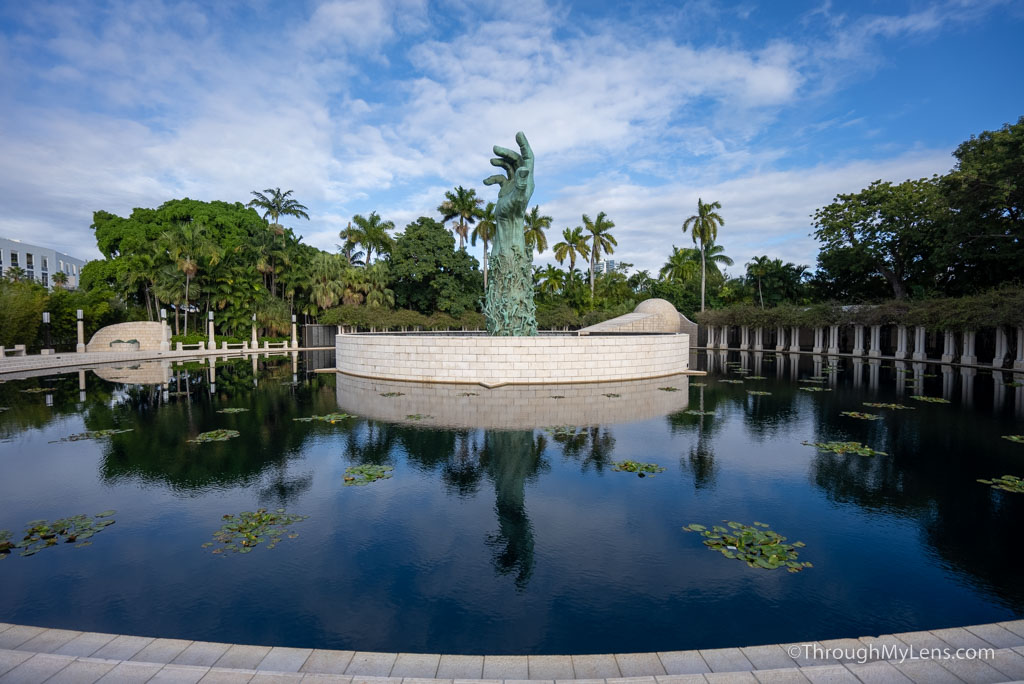 The Miami Holocaust Memorial is one of the most impactful and somber memorials I have ever seen and something you will never forget if you visit. The circular memorial surrounds a hand that is coming out of the water and reaching toward the sky. Around the monument is a history of the Holocaust told through words and images on one side, and a list of those that died in the concentration camps on the other side. As you make your way to the center, you will see sculptures that surround the hand, and the entire experience is incredibly moving and something that should not be missed on a trip to Miami.
Wynnwood Walls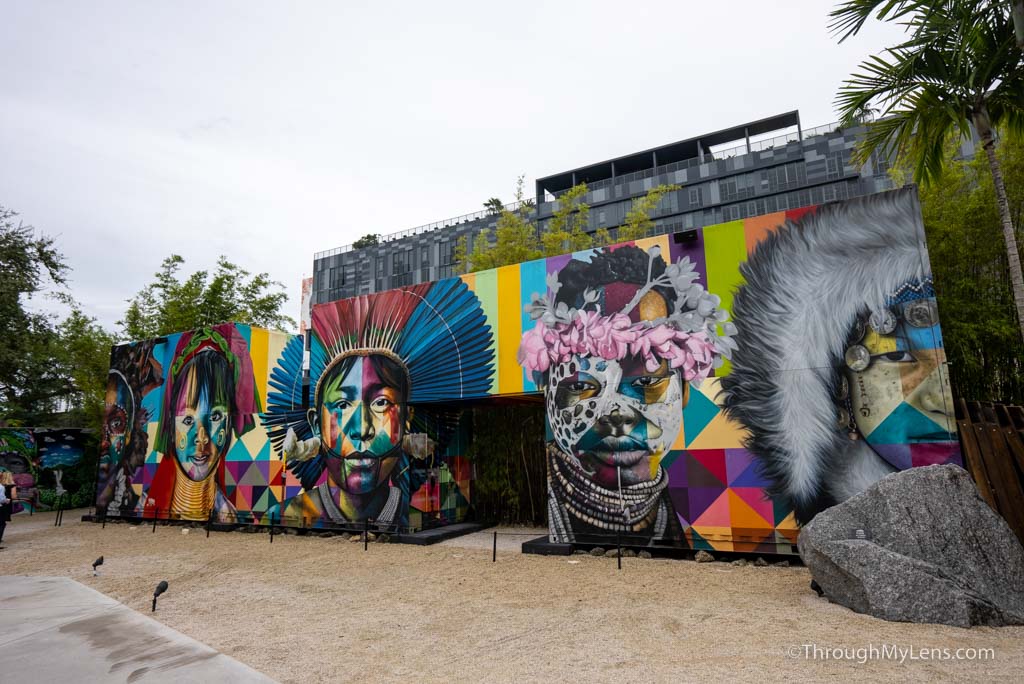 The Wynwood area of Miami has become the street art capital of the city. This area has become one of the most popular places for tourists in Miami with its excellent restaurants and the Wynwood Walls. As soon as you turn on 2nd Ave, you will see art all around you on basically all of the buildings. The Wynwood Walls are a collection of a dozen or so different murals that change every 3-5 years. These art pieces are unique, and you can walk around the outdoor exhibition area to see them all. I didn't know what to expect when I went here, but I was blown away by the art and really enjoyed my time exploring the Wynwood Walls. Be sure to grab a donut at The Salty while you are there as well.
Little Havana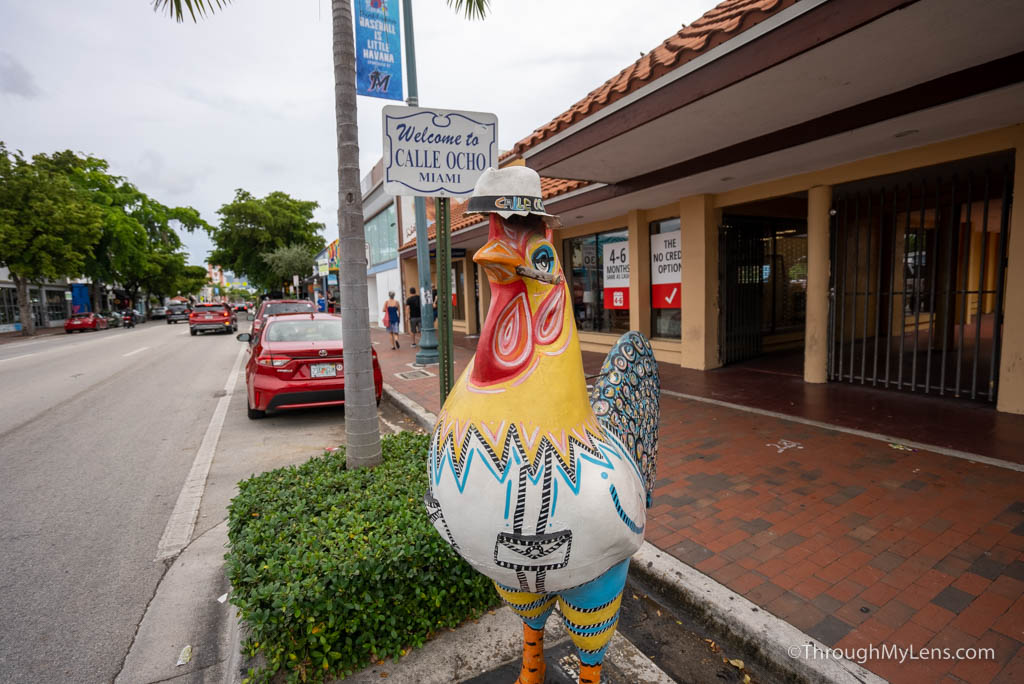 Little Havana is the Cuban center of Miami. This area is brimming with culture, known for spots like the Calle Ochoas, the walk of fame, and Domino Park. Little Havana is a great place to explore with public art, the chickens that you can see all over, cigar shops, and fantastic food. Little Havana emerged in the 1960s and has become a central spot for social and cultural activity in Miami. Be sure to grab a Cuban sandwich while you are there and a scoop of ice cream at Azucar as you explore. Let me know what your favorite spot is in Little Havana in the comments.
Bayside Marketplace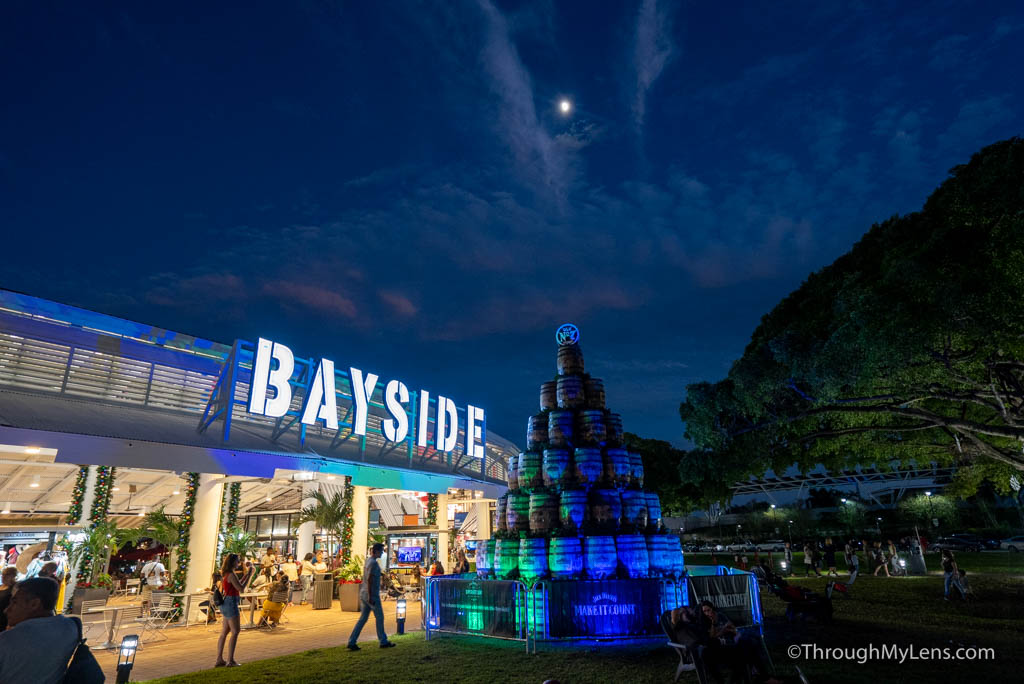 Bayside Marketplace is one of the top tourist spots in Miami. The outdoor shopping mall has stores, restaurants, and attractions like the Ferris wheel, making it a great place to explore while in the city. The marketplace is also the jumping-off point for boats that can take you on a tour of famous houses around Miami, and it gets all decked out for Christmas with a large tree and even a tree made out of Jack Daniels Whiskey Barrels. If you are looking for a good vantage point of the city, you can ride the Ferris wheel while you are there as well. Let me know if you have a favorite spot in Bayside Marketplace in the comments.
Design District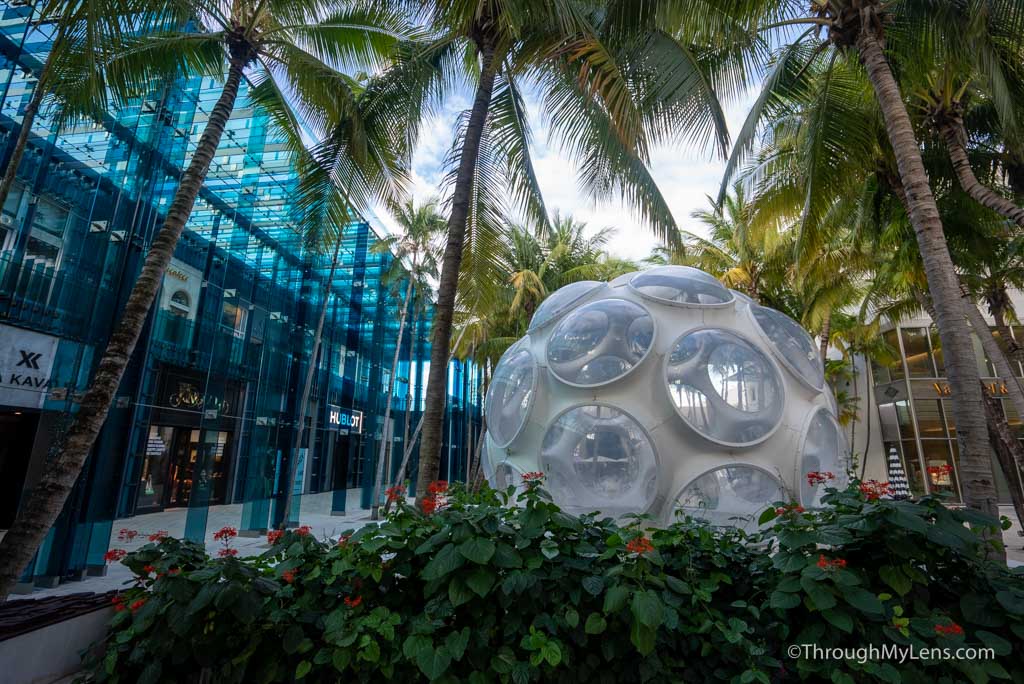 The Design District is a unique area in Miami that is home to upscale stores like Coach and Fendi but which integrates impressive architecture and public art into the outdoor shopping mall. Even if you are not a fan of the stores (or can't afford them like me), you will still love window shopping through the mall and looking for public art. I went in the morning and explored when not many people were around and enjoyed seeing the famous installations and ending with a visit to Vortex, which is a fun mural on one side of the Design District. If you like public art or architecture, you don't want to miss this spot.
Venetian Pool
The Venetian Pool is the largest freshwater public pool in the USA. The pool is massive with waterfalls and just an overall tropical feel. It is a pretty unique spot in Miami that costs less than $10 to visit and swim at. If you are traveling with a family, this is an excellent spot in Miami for a half day of fun and learning more about the pool's unique history, which dates back to 1924.
Phillip and Patricia Frost Museum of Science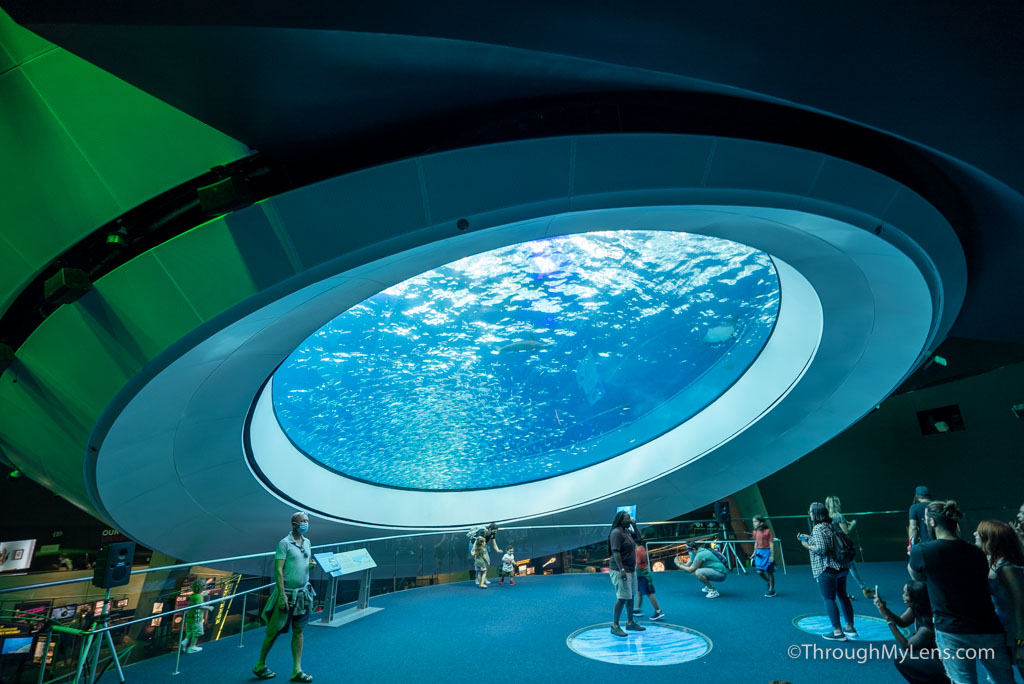 The Phillip and Patricia Frost Museum of Science is one of Miami's premier museums. To me, it almost felt like more of an aquarium than a museum, and it has one of the most stunning aquarium viewing areas I have ever seen. From this viewing platform, you are essential below the pool and can look up into it to see sharks swimming above you. This is just one of the exhibits you can see as you explore the museum, and there was an exhibit on the skin and even a planetarium to see when I was there. One of the highlights was the rooftop deck which gave you an unobscured view of Downtown Miami and its skyscrapers. It was stunning and worth the price of admission for me.
Miami Circle / HistoryMiami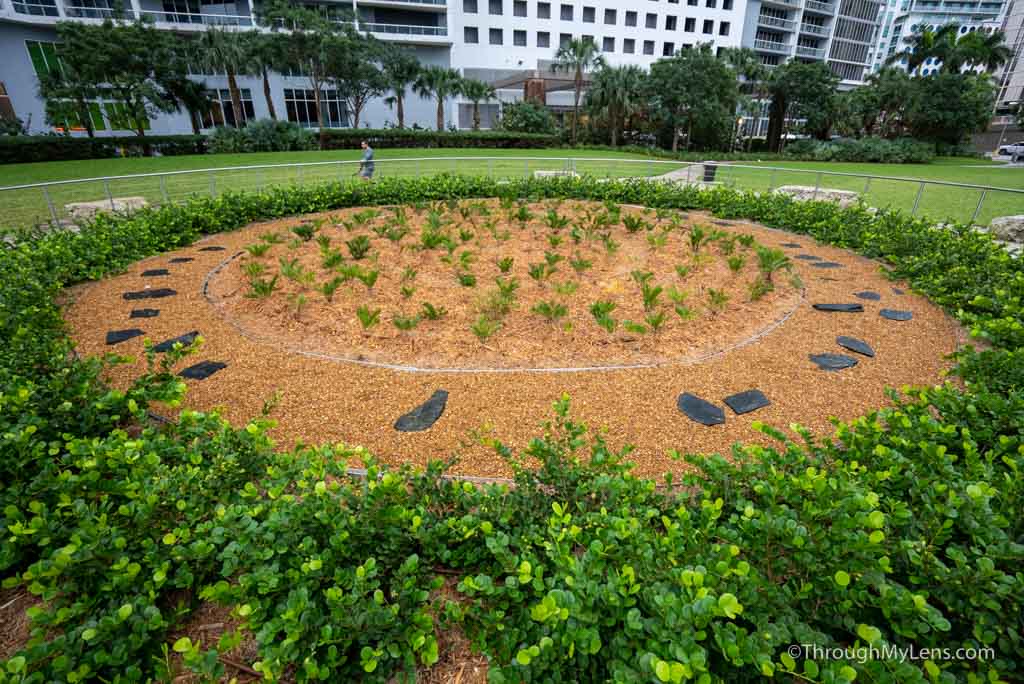 The Miami Circle sits right in the Brickell area of downtown Miami and is actually home to the city's oldest ruin. The site features a circle that has holes cut into the limestone and is believed to be built by the Tequesta Indians and over 1700 years old. While it is covered in order to protect it, you can still walk along the waterfront and read about the site while near its general location. If you are interested in the Miami Circle, then be sure to also go to HistoryMiami, the city's history museum, as it has a small exhibit on the Miami Circle that includes artifacts they found while excavating it.
Fairchild Tropical Botanical Garden
Miami is home to many tropical gardens if you want to explore them, but my favorite is probably the Fairchild Tropical Botanic Garden in the Coral Gables area. This garden is 83 acres, and it features a diverse amount of plant life and water elements. The park is stunning, and you can easily take a day to explore it. They also have an indoor butterfly garden, where butterflies flutter around you, which is a pretty special thing to experience on its own. This park opened to the public in the late 1930s, and since then, it has collected many rare tropical plants for you to explore. Be sure to check it out and let me know if you have another garden you love in the comments.
Cape Florida Lighthouse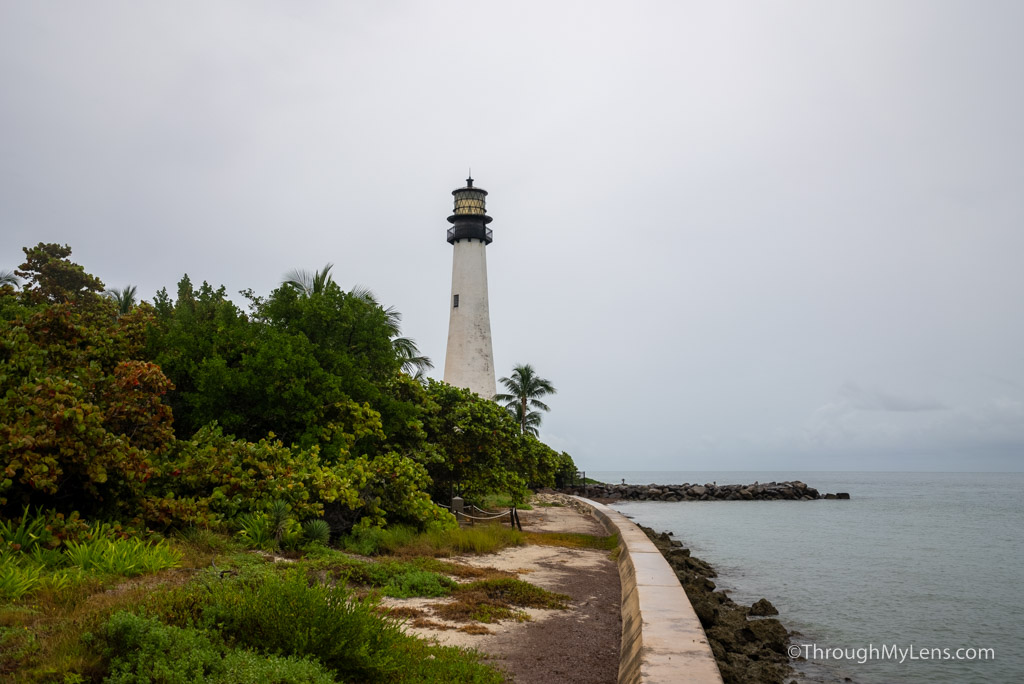 Cape Florida Lighthouse is a historic lighthouse inside the Bill Braggs Cape Florida State Park. While it is about 30 minutes from Miami, it is a beautiful drive that takes you past stunning homes and beaches to get all the way out to the point. At the state park, you can walk around the seawall and look for fish, explore the tropical vegetation on one of the many trails or take a tour of the lighthouse. The tours are offered a few times a day, and they will take you up to the top of the lighthouse if you are interested. You can explore the grounds without a tour as well. If it is a nice day, you can spend some time on the beach while visiting the state park.
Biscayne National Park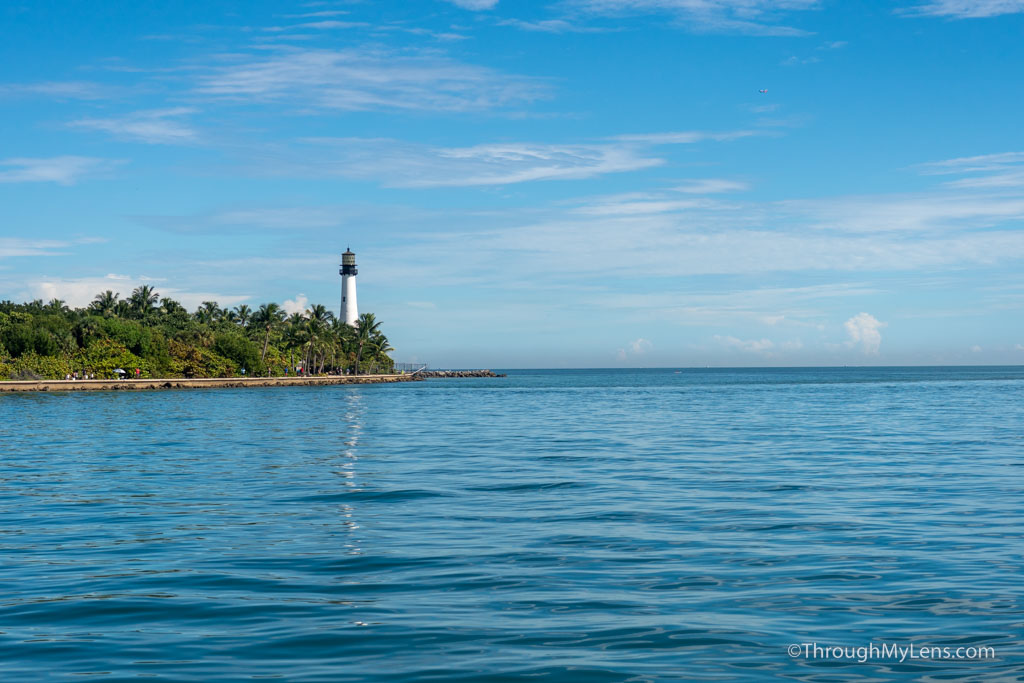 Believe it or not, Miami actually has two national parks, one on each side of the city. Biscayne National Park is almost entirely under the water, but there are some fun lighthouses and keys you can visit in the park if you are interested. They have one tour each month that takes you to three of the lighthouses and allows you to get a good feel for the above-water aspects of the park. It is a fun and relaxing way to visit a new national park while in Miami.
Everglades National Park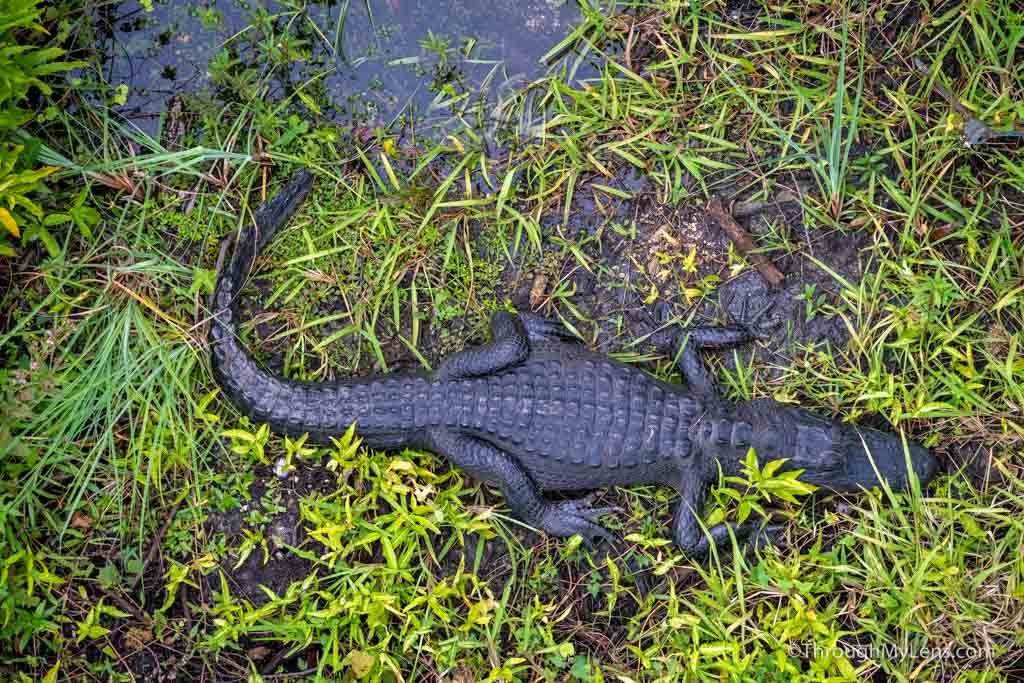 Miami is surrounded by two national parks, one on each side, but the Everglades is the most visited of the two. I spent an entire day exploring the Everglades, which you can see in this video, and I have to say it is a pretty special place and one that I highly recommend you visit. The park encompasses over 1.5 million acres of wetlands, with the terrain and vegetation changing with tiny increases and decreases in elevation. If you visit the southern part of the park, you can explore the many trails that introduce you to the park and maybe even an alligator or a crocodile as well. Or you can visit the northern part of the park and take the tram to see the Shark Valley area. This 15-mile tram ride (or you can bike it if you want) is narrated and introduces you to the park and its unique landscape. We saw tons of wildlife while we were on it, and it also takes you to the overlook that was built at the end of the trail and which gives you a 360-degree view of the park. It's an area that you don't want to miss.
Miami is one of the United States' best cities for food. Since I only spent a week there, this list is nowhere near complete, but here are a few spots I loved in Miami. Let me know what your favorite place is in the comments.
Joe's Stone Crab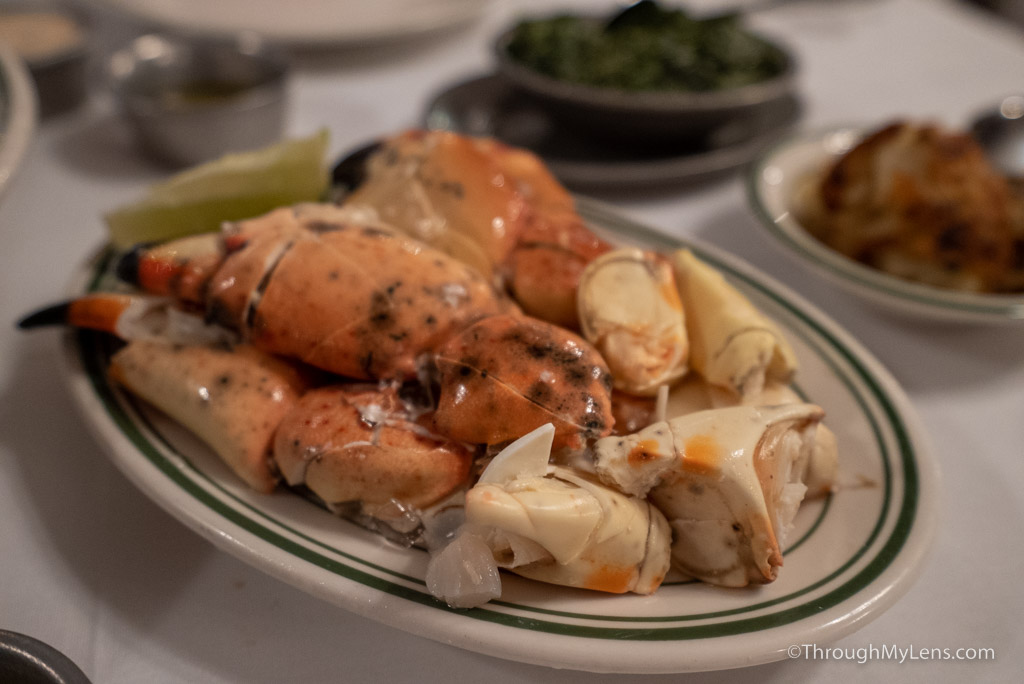 Joe's Stone Crab is a Miami institution that has been a staple of the city for over 100 years. Often voted as one of the best seafood restaurants in the USA, it is hard to argue when you visit here. The crab is locally caught and succulent, plus the service is top-notch as well. My dad and I had our first meal in Miami here, and it was hard for any other spot to live up to the meal. Order the stone crab, but save room for the homemade key lime pie.
Versailles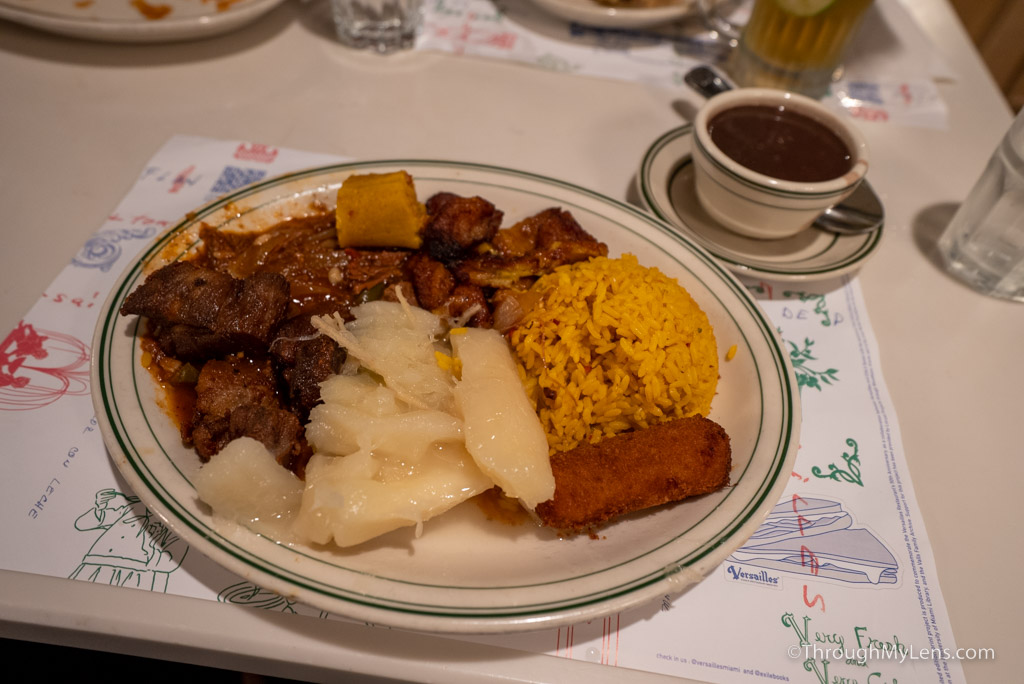 Versaille prides itself on being the most famous Cuban restaurant in the world, and based on the crowd that greeted us at 3 PM on a Tuesday; it is probably a correct statement. There is pretty much always a line at this spot, but it is big and has excellent, well priced food. While you are waiting, grab a cafe con leche from the small coffee shop at the restaurant. Then when it comes to dinner, try one of the combination plates that has a little bit of everything and gives you a good introduction to Cuban cuisine.
Ceviche 105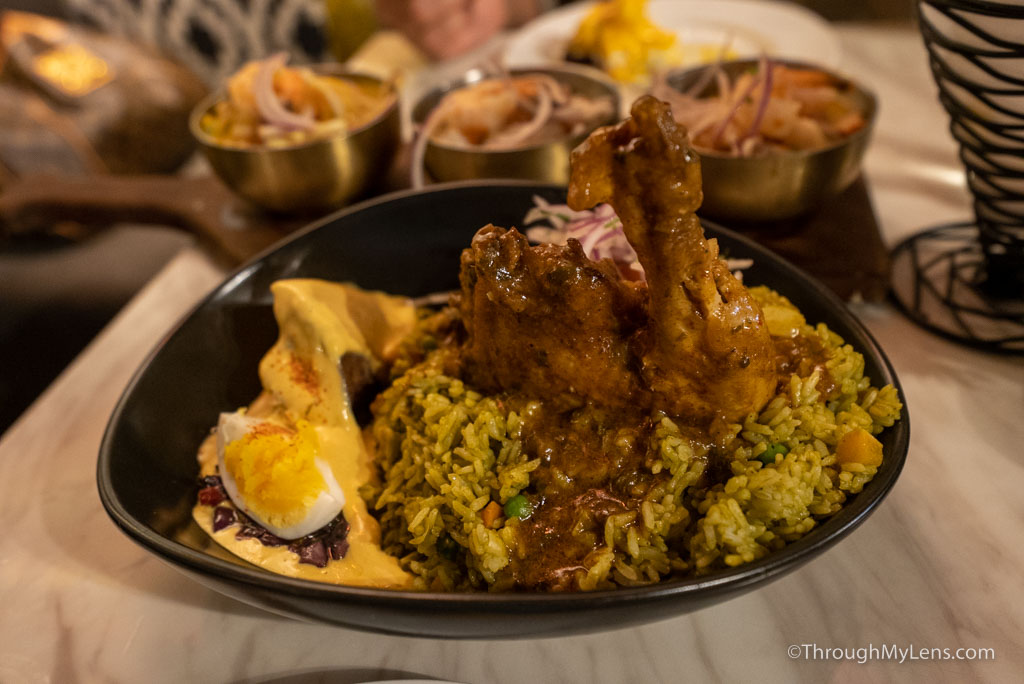 The last spot we loved in Miami was Ceviche 105. This upscale restaurant near Bayside market has a fun interior with lots of color and art. The place is famous for its seafood, specifically their ceviche, and that is what you need to order. We got a three ceviche sampler to share, and it was a good amount of fresh fish in three distinct ceviche flavors. I have never had a meal based around ceviche, but after having it here, I will make it a point to seek it out more in the future.
There you have it, my list of my favorite spots in Miami. Let me know what I left off in the comments and we will see you on the next video.