Memphis is an amazing city for food, featuring one of the most well-known BBQ styles in the United States, along with basically any other culinary dish you could hope to find at one of its many restaurants. Plus, the city is steeped in history with places that were frequented by everyone from Elvis to BB King. While this is by no means a complete list of places to eat in the city, it is some of my favorite places I went during my week in Memphis. Let me know what I left off in the comments.
Gus Fried Chicken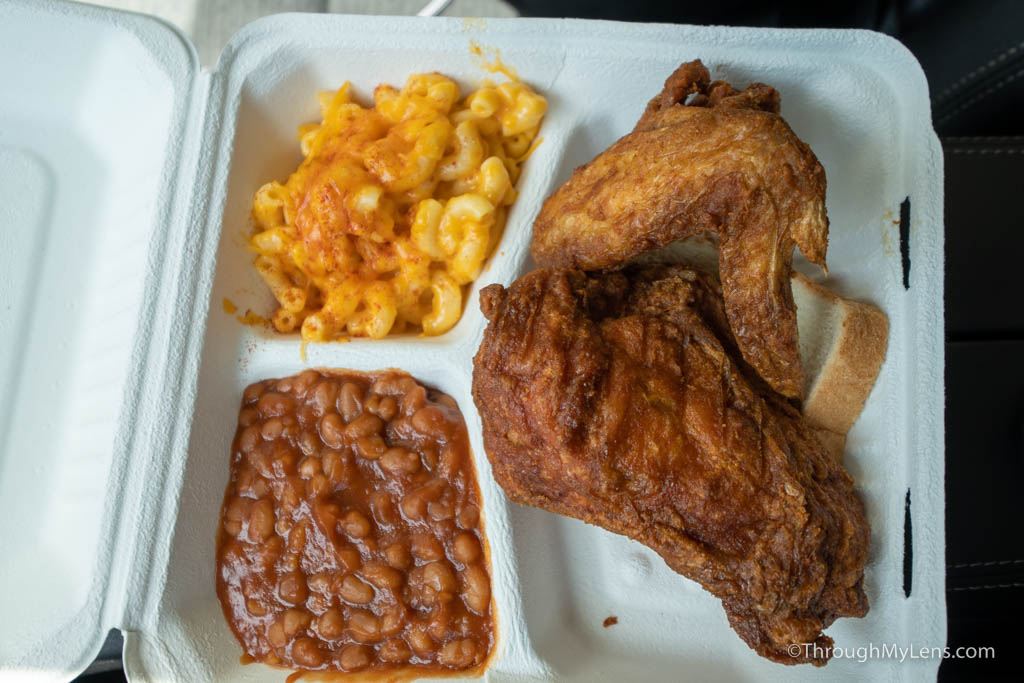 Gus's World Famous Fried Chicken is often voted one of the best fried chicken spots in the United States. It is based in Memphis, but it has expanded to over 30 locations in 14 states. The chicken here is fried perfectly and is exploding with flavor. The location feels like one of those unique places you just stumbled on, with picnic-style tablecloths and lots of neon. It is an excellent introduction to Memphis non-bbq dishes and something you can't leave the city without trying.
Bar B Q Shop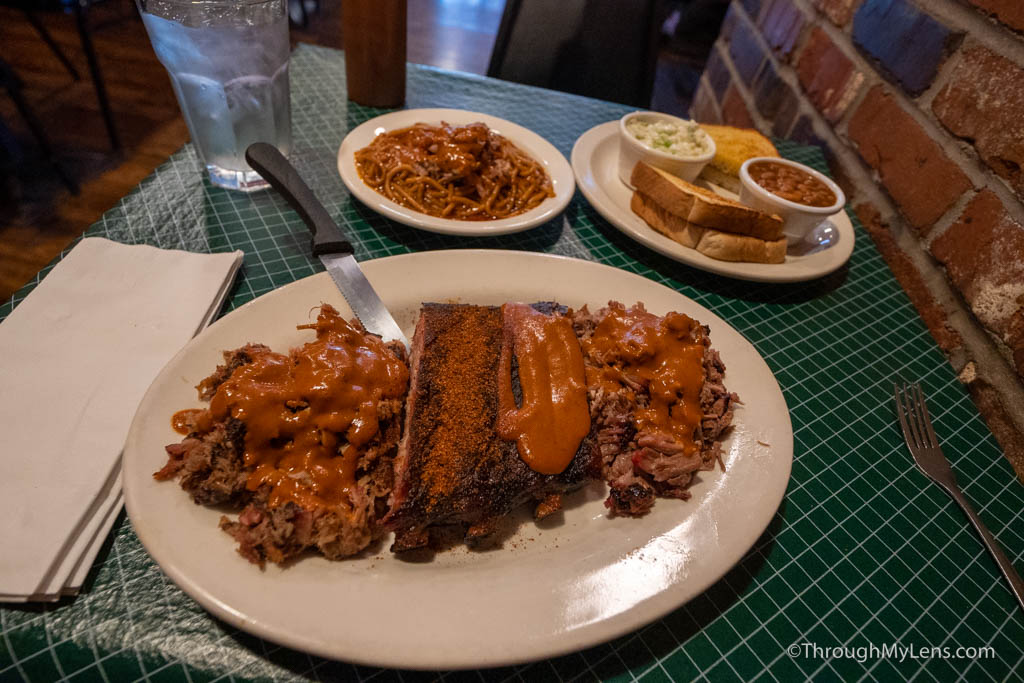 The Bar B Q shop is located out of the Downtown Memphis area, but it's well worth driving to. They are supposedly the creators of BBQ spaghetti, which I had never even heard of before I went to Memphis, but which was better than I expected. They have also been voted the best ribs in America by the food network, and you can get a dish that lets you try a little bit of everything, which is the way to go here.
Charlie Vergos' Rendezvous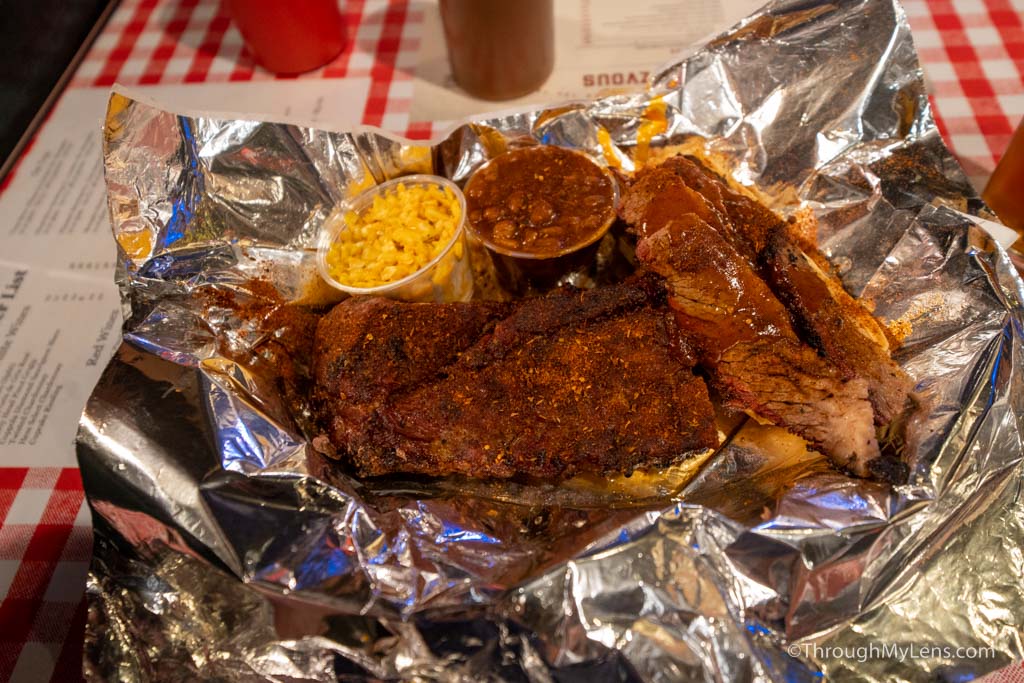 Charlie Vergos' Rendezvous is probably the city's most famous spot for BBQ. With over 70 years of tradition, this spot is located in a basement in the alley across from the famous Peabody hotel. It has expanded since its initial days, but you will have to walk down into the basement to get to the restaurant. The food here is exceptional, with the ribs being the most popular dish and the ultimate highlight of the meal. What makes this spot so great is the experience, the place has a historic charm, and the line of people waiting for a table on any given day shows how loved the restaurant is. I asked many people what their favorite bbq was in the city as I traveled around, and this spot was one of the most recommended.
Central BBQ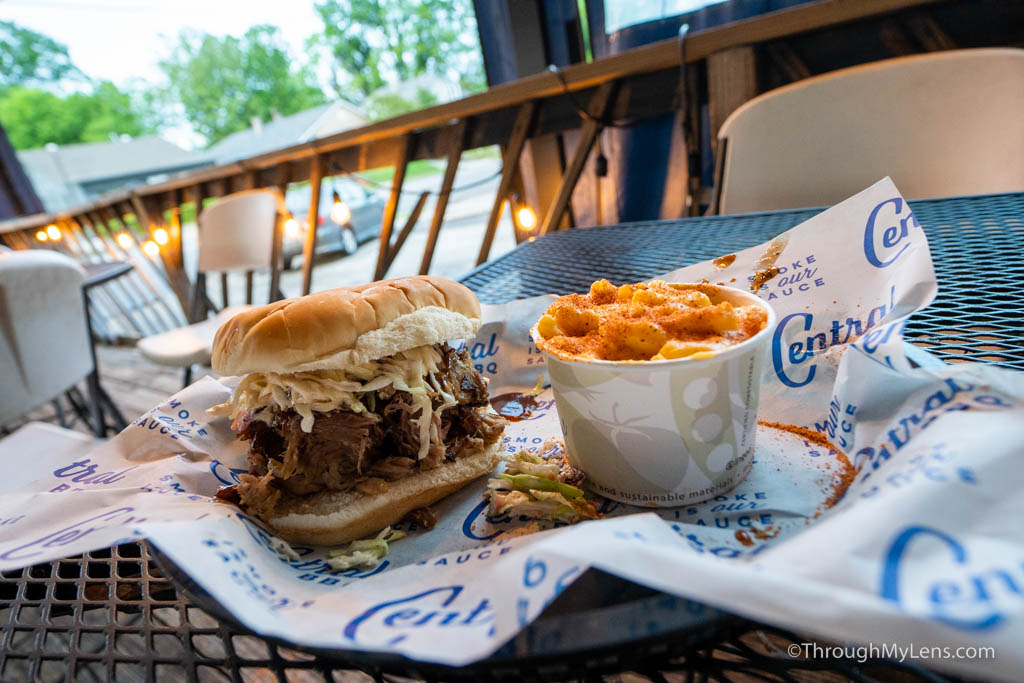 Central BBQ is my last bbq recommendation on this list. It has been in Memphis for over 20 years, with many locations around the city now. They famously say that "smoke is their sauce," and the food here really is smoked to perfection. I loved the dry rub so much that I took it home with me for my own BBQ. I got the pulled pork sandwich, voted one of the best bbq sandwiches in the city, and I wasn't let down. Be sure to get the Mac and cheese to go with it. It even has some of the dry rub spice on top of it.
Arcade Restaurant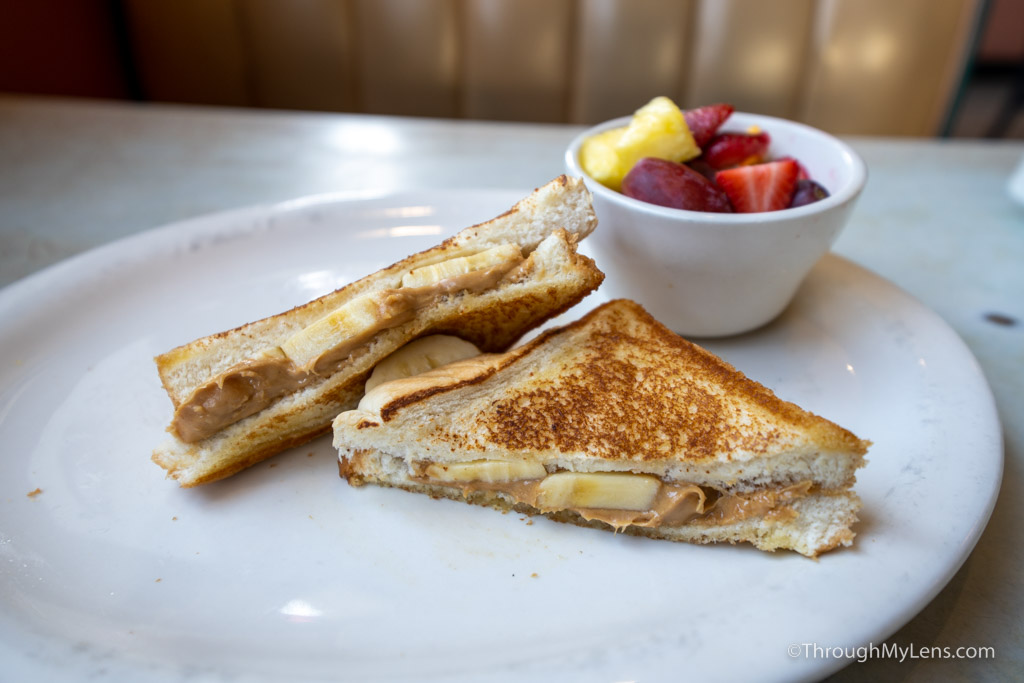 Arcade Restaurant is Memphis's oldest cafe and is a must-stop in the city for breakfast or lunch. The restaurant's claim to fame is that it was frequented by Elvis, who had his own booth that you can still sit in today. This history alone is worth the visit, but the food is fun too, with the Elvis sandwich being one of the top sellers. The sandwich has peanut butter and banana on it, and you can add bacon which is a great addition with a little savory flavor added to the sweet. It is a fun restaurant, and it has a lot of historic charm.
The Liquor Store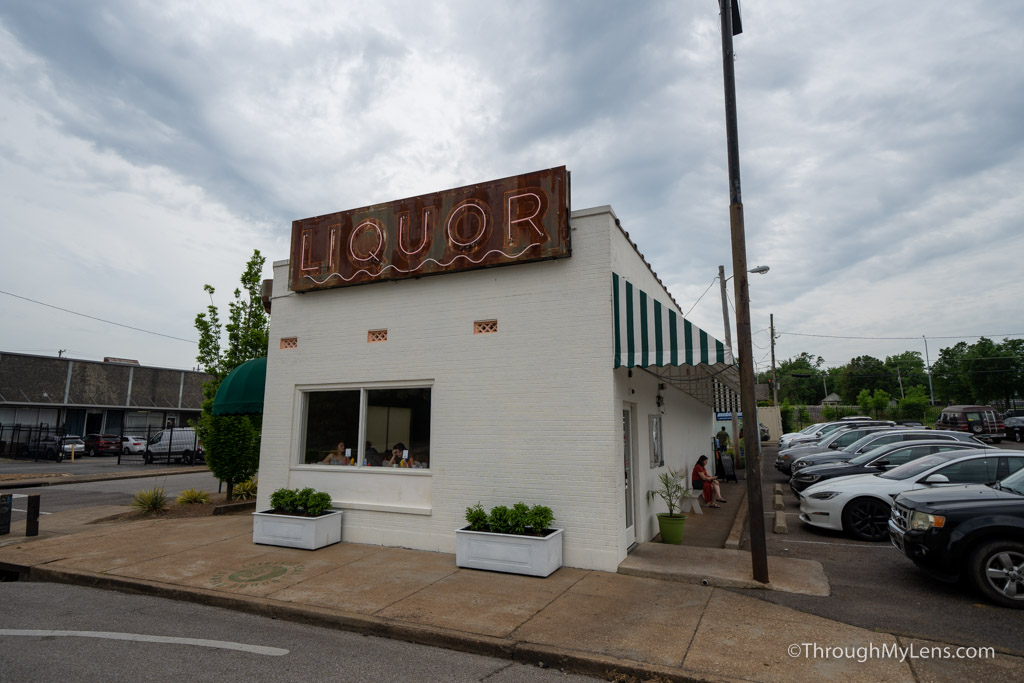 The Liquor Store is a newer, trendier restaurant in the city, but it is a lot of fun to visit. They transformed an old liquor store on the city's outskirts into this hip dining spot that is especially popular for brunch. The interior looks like something you would see on Instagram, but the food is fresh, healthy, and excellent. After indulging in bbq for a few days, I was happy to find the excellent sweet potato hash here. I did have the beignets as well, which were pretty epic. Be prepared to wait, but it is a fun place to eat in Memphis.
The last four recommendations focus on more on drinks and sweets.
Gibson Donuts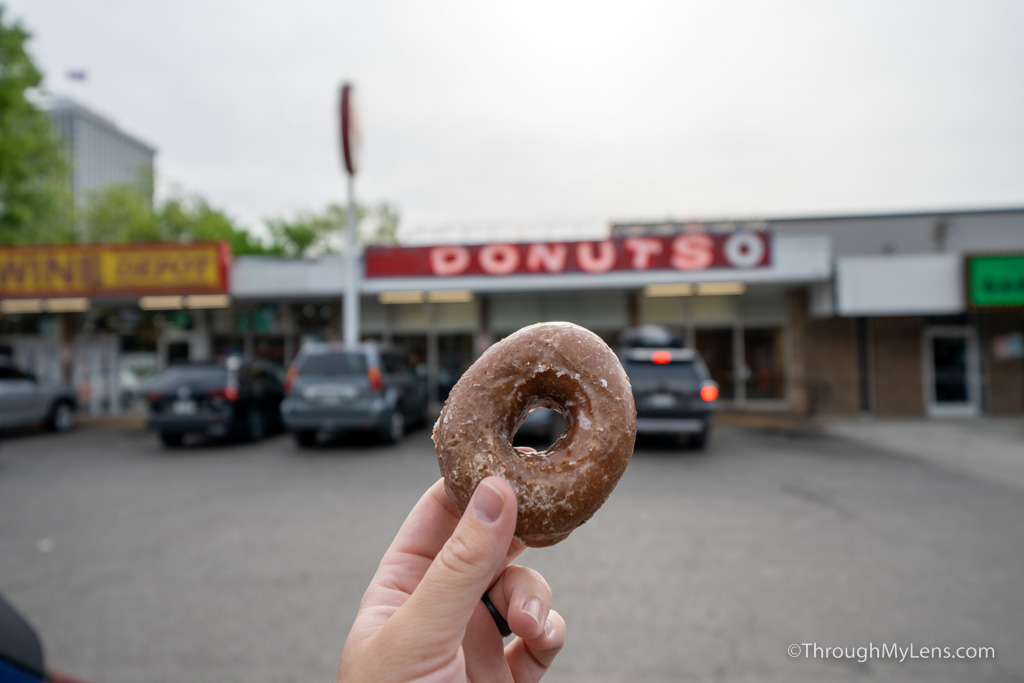 First up, Gibson Donuts is a Memphis institution for which people go out of their way while in the city. They have been here since 1967, and the donuts are to die for. If you follow my channel, you know how much I love donuts, and these were easily some of the best I have ever had. The glaze to bread consistency was perfect, and there was a wide variety to choose from. I even brought some back on the airplane when I left Memphis, and I often wish there was one near me.
Jerry's Snow Cone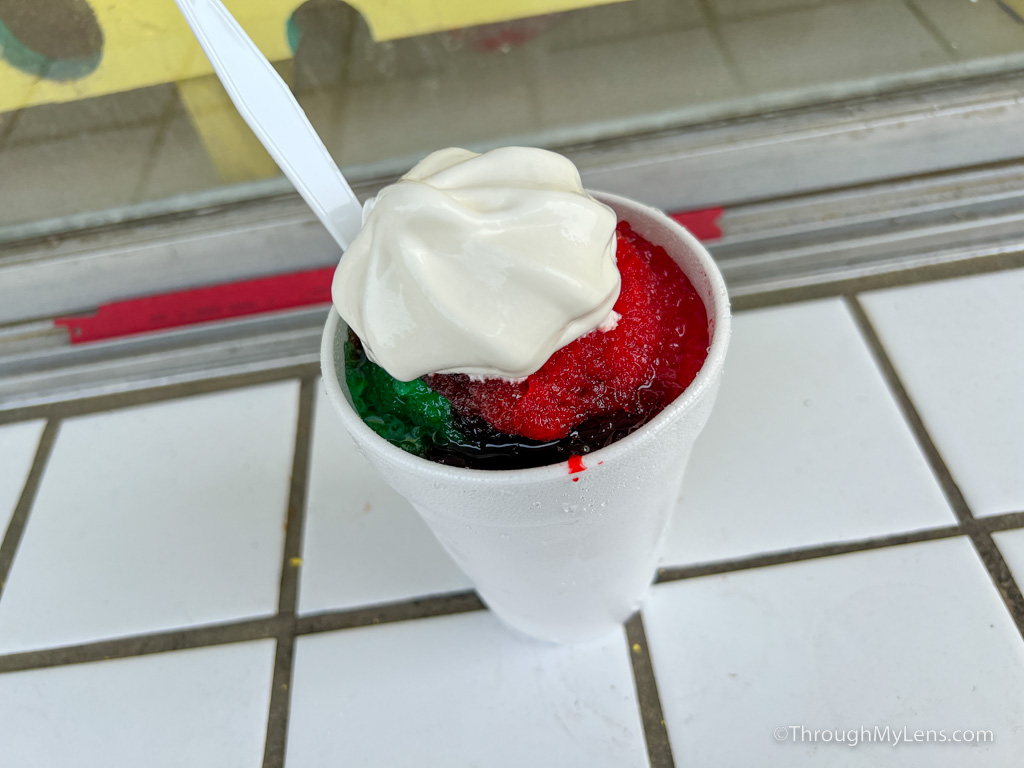 Jerry's Snow Cone is a reasonable drive from Downtown Memphis, but it is a well-loved and famous spot in the city. They have been making snow cones here since the 1960s, and the location was even seen in the movie great balls of fire, which made it even more of a local sensation. Be sure to get a snow cone supreme here, which features one of their 50 or so flavors, with a good amount of vanilla ice cream. It is a fantastic afternoon treat on a hot summer day in Memphis.
A Schwab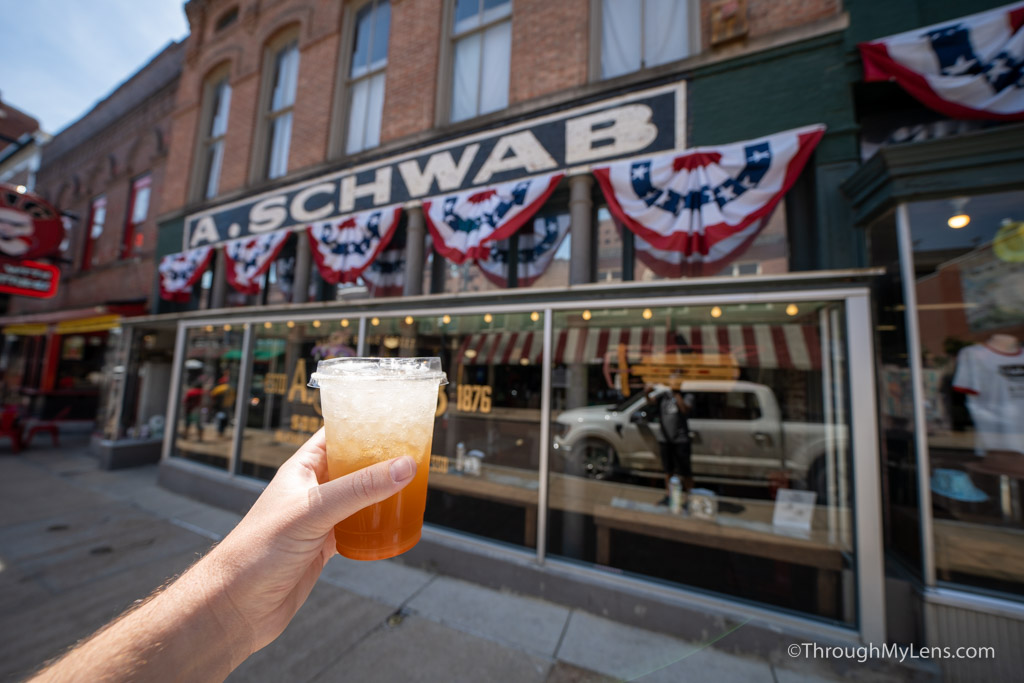 A Schwab is situated right on Beale Street and is one of the only original businesses still on the street, having opened in the late 1800s. The store has lots of different souvenirs you can purchase, but the highlight is the old-fashioned soda machine in the cafe attached to the store. They make their sodas with house-made syrups, and it is a real treat to have something like this while walking Beale Street. I hear their milkshakes are pretty good here as well.
Old Dominick Distillery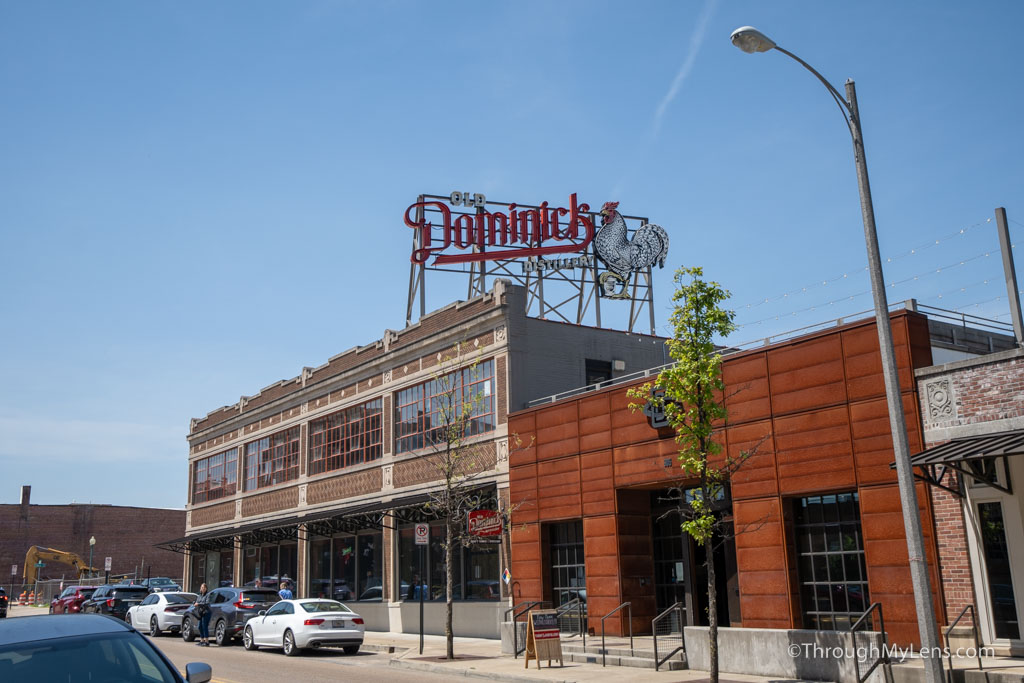 Old Dominick Distillery has over 150 years of history in the city, even though there were some pauses due to prohibition. You can take a tour of the distillery and learn about the production, plus have a tasting of some of their fine spirits. The highlight here is the Memphis toddy, which was reverse engineered from a bottle they found in an old warehouse, and which is a fun spirit to try with lots of history. If you want to learn more about Memphis connect to whiskey, then be sure to schedule a tour of Old Dominick and try the Memphis toddy while in the city.
There you have it, some of my favorite food and drink spots in Memphis. You can see all of my favorite things to do in Memphis in another video. Be sure to let me know what I left off in the comments that you love and we will see you on the next video.