Key West is a fantastic vacation destination in the United States, one that is full of adventures to keep you explore during your trip. Even though the town itself is small, it contains a bunch of great restaurants, museums, beaches and places of historic significance that will easily fill your days with activities. I got the chance to spend some time there a few weeks ago and here are my recommendations for what to do in the town of Key West, Florida.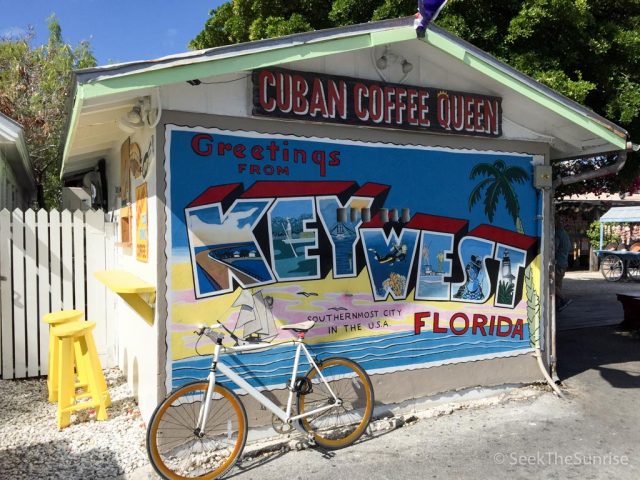 Activities
Visit the Southernmost Point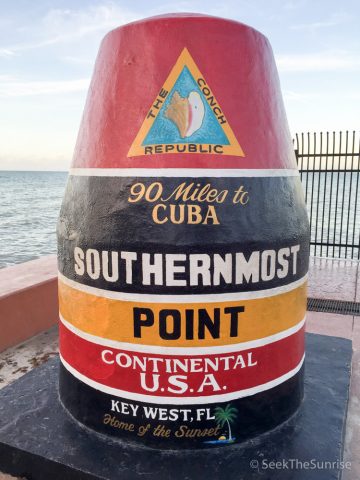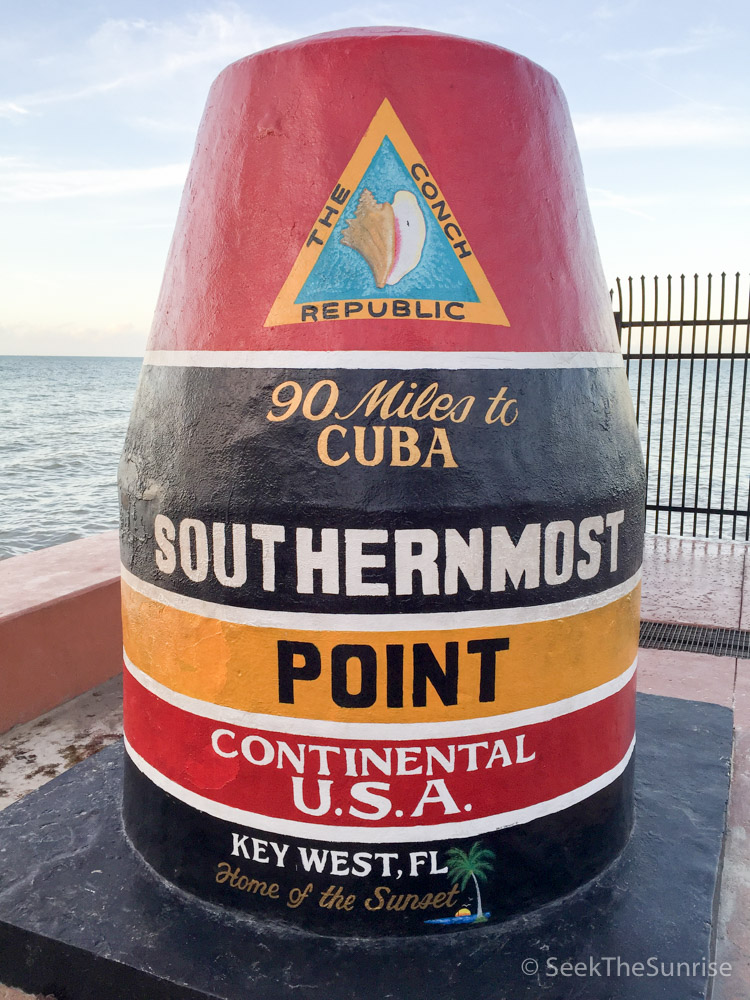 No trip to Key West would be complete without visiting the Southernmost Point in the continental United States. Of course, this is a really busy tourist attraction though so I would recommend doing it early in the day if you don't want to have to wait in line.
Rent mopeds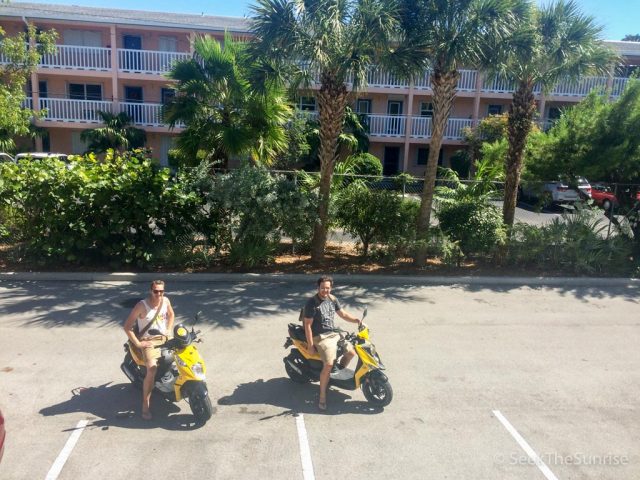 If you want to spend a day touring around the city of Key West, do it in style by renting a moped. Mopeds are easy to drive around the island as the speed limit pretty much everywhere is 30 MPH and there is parking all over the city for them. I had never driven one before but it was easy and a really great way to explore the city.
Snorkel at Fort Zachary Taylor State Park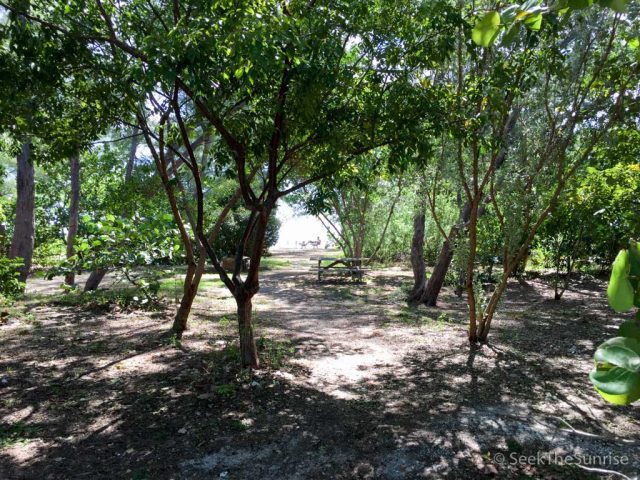 This state park is home to a large fort that it gets its name from. You can explore the fort itself or you can head out to the beach to do some snorkeling. I found the snorkeling to be pretty good as there were a bunch of rocks out from the shore where you can see a decent amount of fish.
Tour Hemingway's house
The famous writer has a history on the island as he had a house there with one of his wives. Now it is lived in by over 30 cats, and you can tour it if you want to learn more about it.
Visit the Lighthouse

Built in 1825, this was the first lighthouse on the island and it used to have 15 lamps that would light it up at night. It was closed for renovations when I went but you can climb it when it is open.
Explore Malory Square
This area has all sorts of unique attractions like a store full of sea sponges, a place for key lime milkshakes and an aquarium. It is a popular tourist destination but it is still a good spot to walk around at while in the city. Be sure to check out the shipwreck museum while there as well.
Climb the tower at the Shipwreck Museum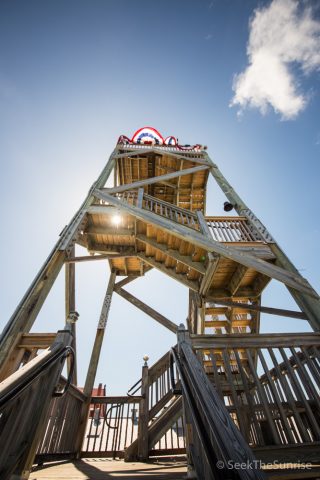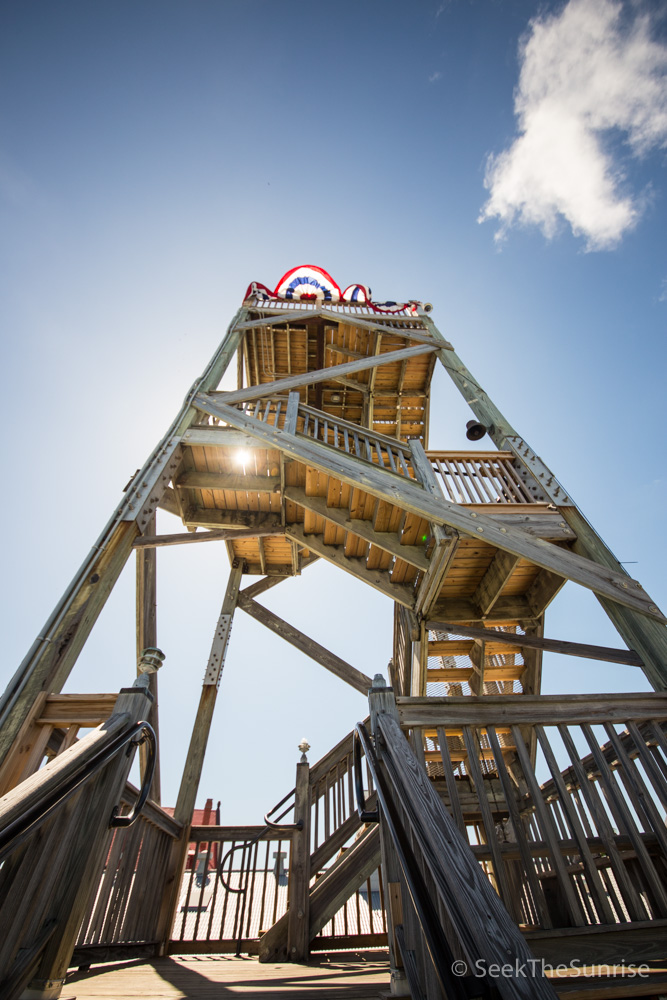 I loved my time at the Shipwreck Musem as it is full of history about the shipwrecks in the area as well as all of the items that they recovered from the ships that sunk. They have a large tower on top that you can climb and get a birds-eye view of the city itself though and it is a must do. You can read all about the shipwreck museum here.
Visit the Little White House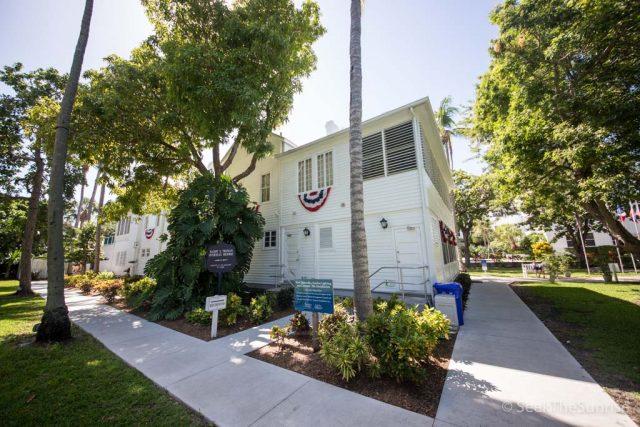 This house has actually functioned as the White House during a few times in history. It is open for tours during the day if you want to learn about its history.
Go on a sunset boat cruise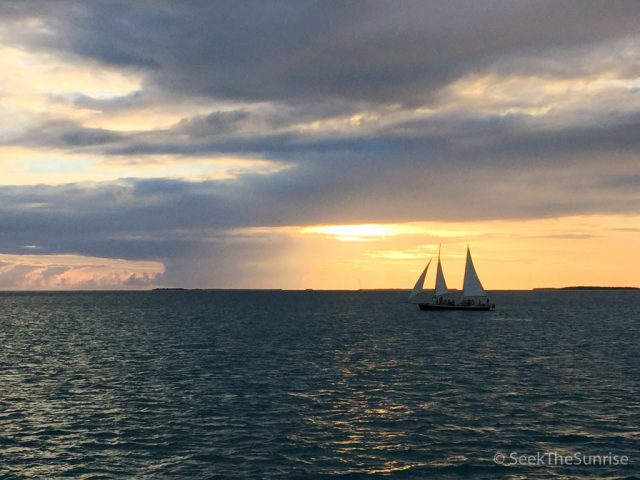 While boat cruises are touristy and plentiful on the island, it is still a great way to take in the sunset which Key West is known for. I hopped aboard one that had food and drinks and it was an enjoyable way to spend a few hours on the water.
See the sunrise from White Pier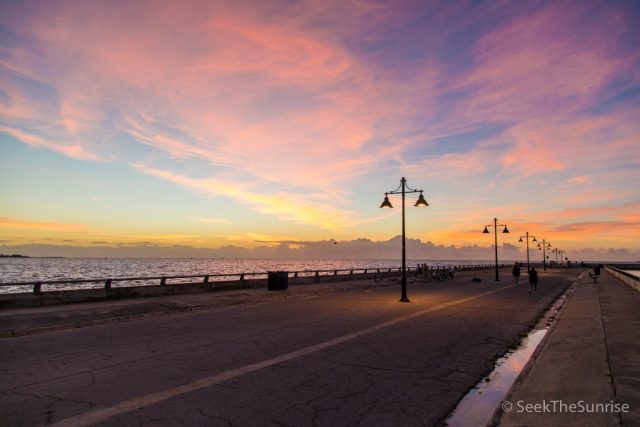 White Pier is one of the best places to see the sunrise on the island. I got up early one morning to head over the pier and check it out for myself. The colors were magnificent as the sun rose above the water and I highly recommend you set your alarm for an early wake up at least once while you are in the city.
Eat
While this is only a few of the many places on the island, it includes my favorite spots.
Key Lime Pie Company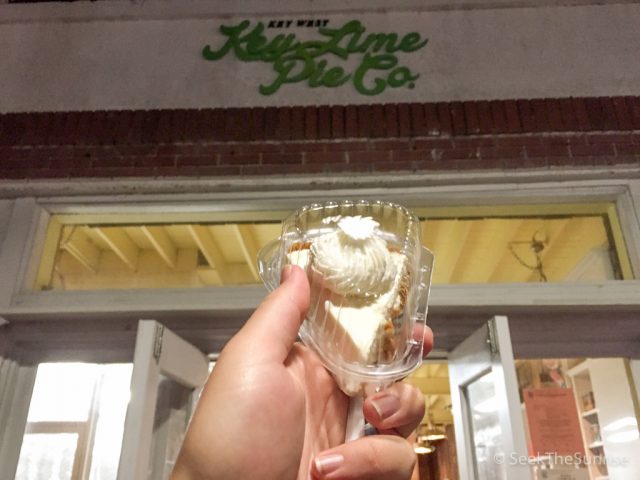 You can't go to Key West without having a slice of Key Lime Pie and the Key Lime Pie Company is the best spot to do it at. The only sell a few things, but pie is one of them and it is awesome.
DJ Clam Shack lobster rolls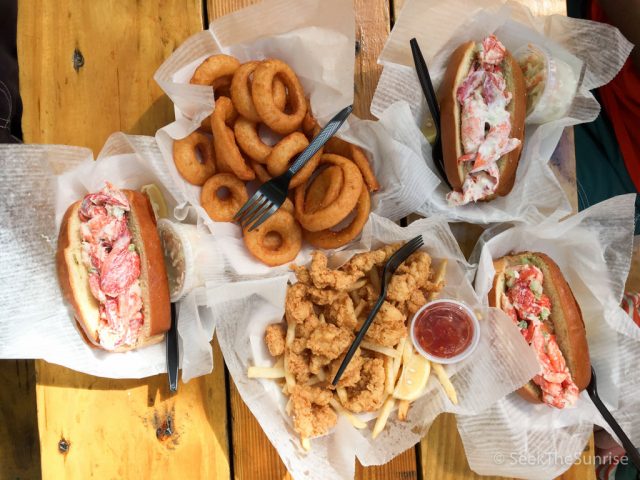 While it is an expensive spot, this little shack makes one of the best lobster rolls I have ever had outside of Boston. It should be experienced at least once.
Drink at the smallest bar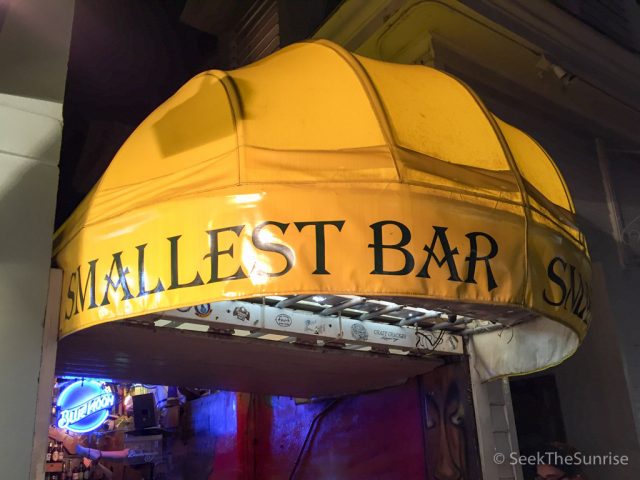 This bar lives up to its name, you can literally fit only a few people in it, but it is a huge tourist attraction that lots of people go to just to say they drank at the smallest bar.
Glazed Donuts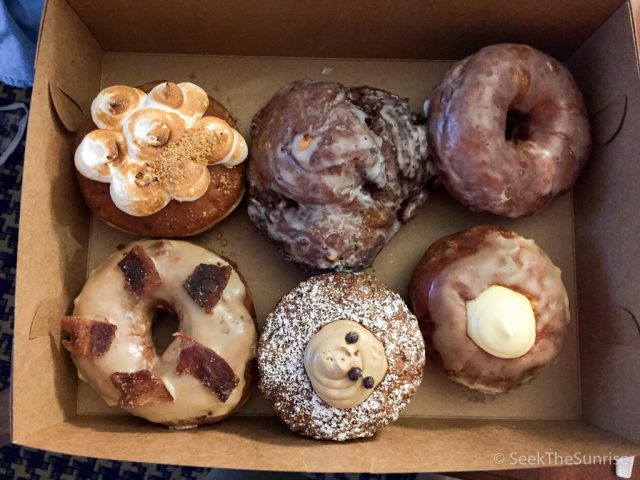 Donuts are one of my favorite things to eat when I travel and glazed donuts in Key West is constantly voted one of the best in the United States. I tried pretty much every flavor they had to offer and I can say it is pretty hard to beat these donuts.
Cuban Coffee Queen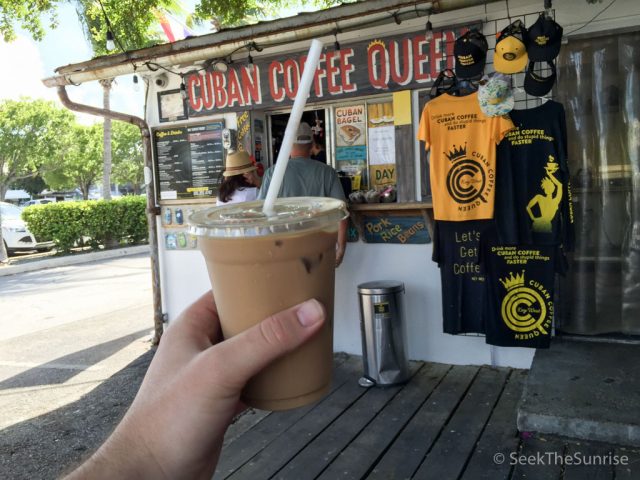 This little shack is only a stone's throw from the downtown area and it is one of the places I came back to multiple times while in Key West. It is a Cuban sandwich and coffee place and both the sandwiches and coffee are fantastic. It is one of the best places for a cheap meal in the city.
Get a drink at a bar from a James Bond movie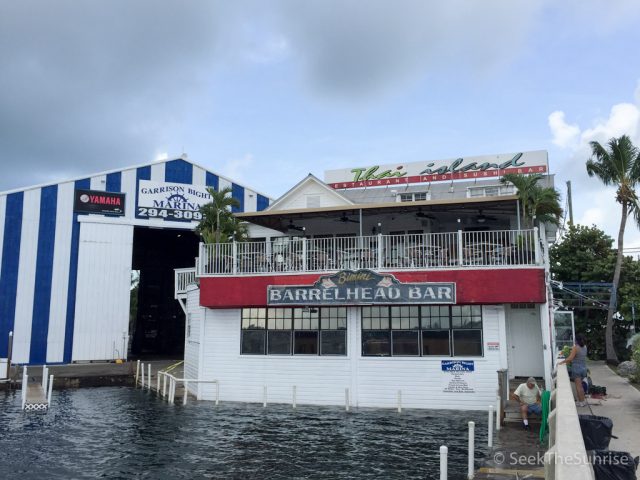 Many people don't know that a James Bond movie scene was filmed on Key West at the Barrelhead Bar. If you want to feel as close to James Bond as you possibly can then be sure to stop by and grab a drink while you are there. Shaken, not stirred of course.
As you can see Key West is full of great places to explore. These are just a few of my favorites, but be sure to leave yours in the comments as well.