The Tualatin Valley comprises the vast area of land between Portland and the Oregon Coast. Among its rolling hills and sparse forests sit many amazing adventures including wine tasting, berry picking, and bike riding. Amie and I got a chance to spend three days there, and we collected our favorite spots in the below list of food, drink, and activities. Be sure to watch the video to see all of these spots and more in action and check out the Tualatin Valley yourself next time you are in Oregon.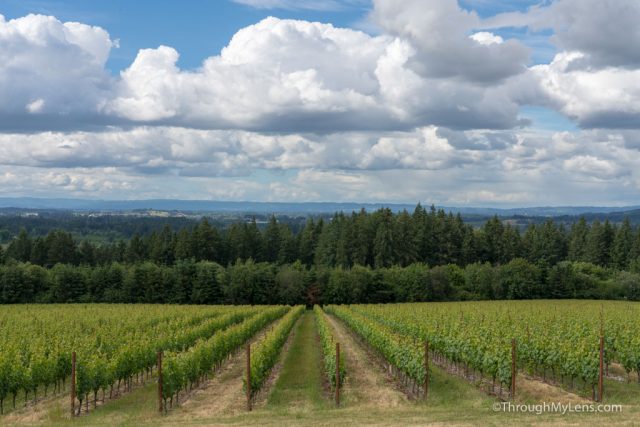 Eat
Tualatin Valley is full of great eateries scattered around the many towns along Highway 26. We tried a bunch of spots while we were there, here are our favorites.
Helvetia Tavern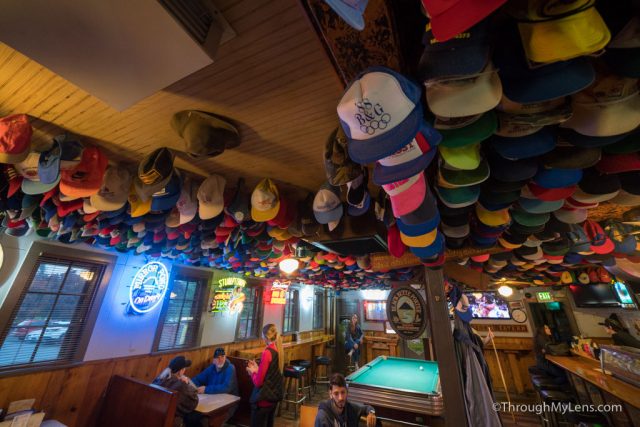 Home to the jumbo burger, an old-school style cheeseburger that people drive from all over to try. Helvetia Tavern is a fun spot that seems like it is far from civilization with a relaxed atmosphere and hats hanging from the ceiling.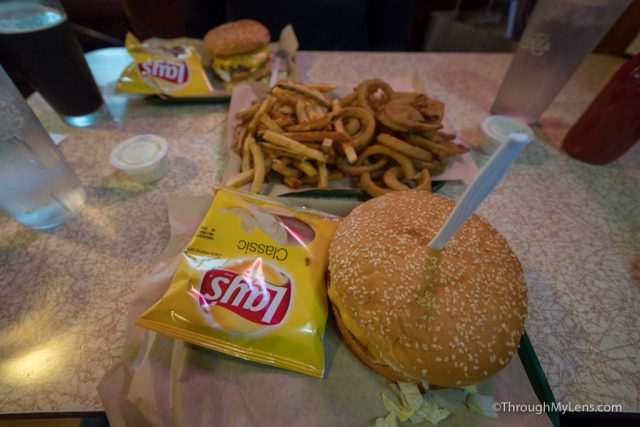 I recommend the jumbo burger here and the half and half onion rings and fries if you have someone to share them with (there are a lot of them).
Syun Izakaya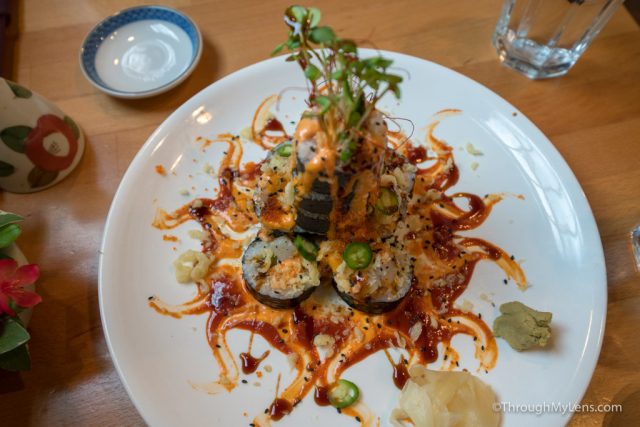 One of the top Japanese restaurants in the surrounding Portland area, Syun Izakaya is always busy, and it is easy to see why. The sushi here is inspired and top notch with excellent presentation and fresh fish. They also have lots of specials that change weekly, and that feature dishes like shrimp stuffed shishito peppers. It's a small restaurant but it is worth the wait.
Oyatsupan Bakers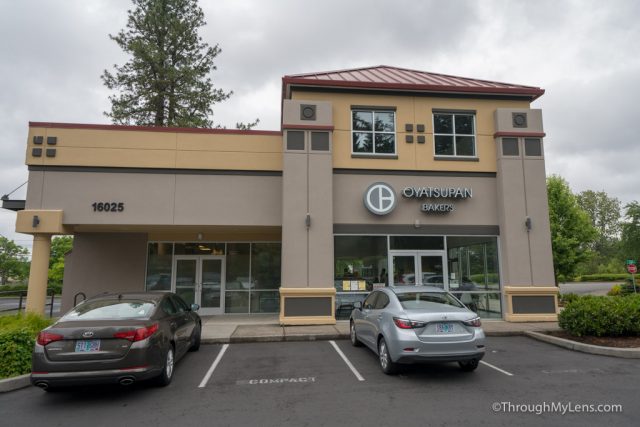 Oyatsupan Bakers is a Japanese breakfast spot with a selection of pastries that you pick yourself. You can find many of the traditional foods here like red bean paste and matcha inspired pastries, but you can also find donuts and croissants to go with them.
Cornelius Pass Roadhouse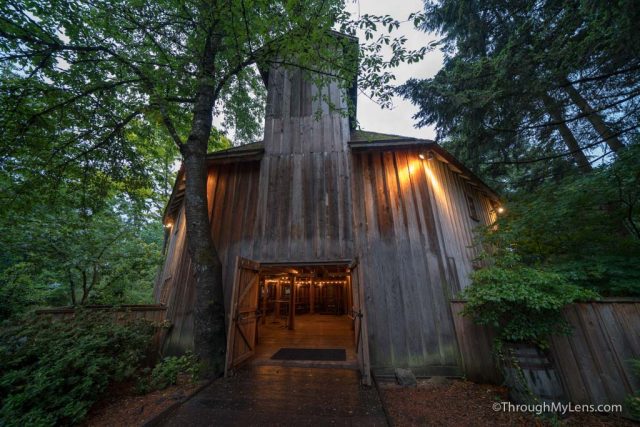 Cornelius Pass Roadhouse was probably my favorite restaurant to visit in the area. The massive historic farmstead features many old barns and even a large farm home. It is two minutes off the freeway but it feels like a world away, and when you are there sitting by the fire and drinking whiskey from the Little White Shed Bar in the back you will forget you are still 5 minutes from a major city.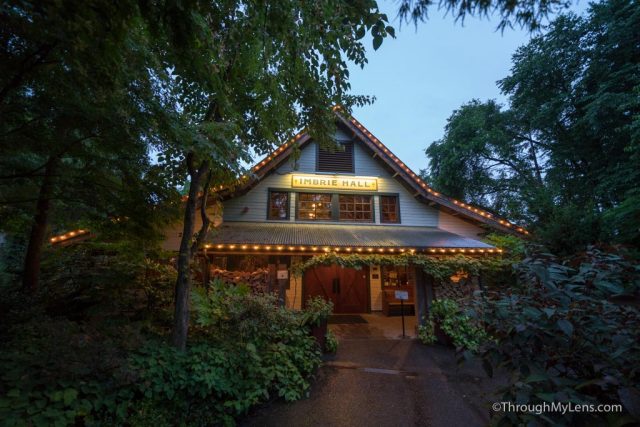 Be sure to plan some time for your visit here as there is a lot to explore and good food to be had at the restaurant, especially the appetizer green beans.
Ridgewalker Brewing Company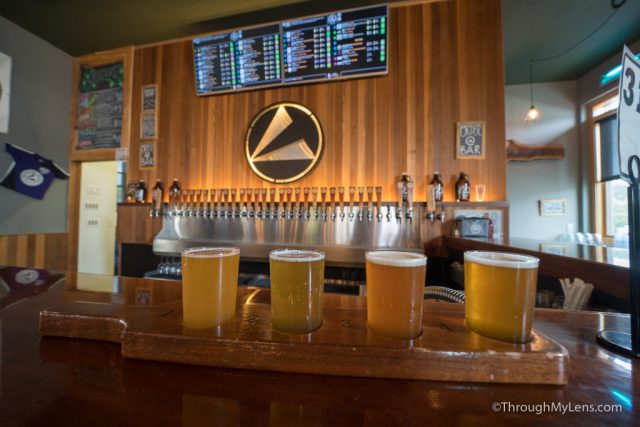 Ridgewalker Brewing Company was my favorite food spot in the area, with a menu of unique options and lots of great beers to go along with it. The interior is open and inviting with metal tones and a massive wooden table down the middle that was from one continuous cut of wood. I recommend getting one of the burgers, but my wife got the fish and chips with sweet potato fries and loved that as well.
Drink
Insomnia Coffee
Good coffee is easy to find in Portland, but it is satisfying to know that the Tualatin Valley has some as well. Insomnia is a gem in the area with fantastic lattes and great black coffee as well. We went many times during our trip and were not let down. Plus it is a cool spot to hang out, work a little or just relax.
Wine Tasting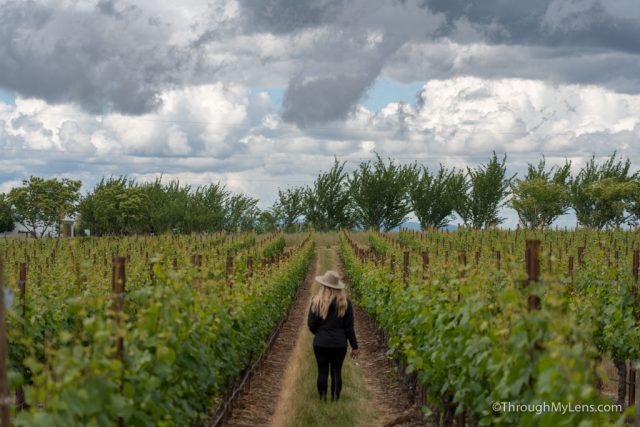 With over 100 wineries in the area there are lots of great ones to explore, but here are a few of our favorites. Each of these wineries have fantastic views, which is what made them so great.
Alloro Vineyard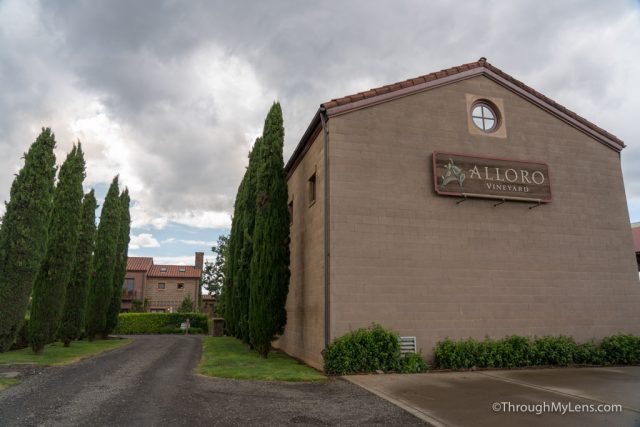 This winery feels like something you would find in Italy with a large home and views that stretch over the vineyard. It's one of the smaller tasting rooms, but there are lots of spots outside to sit and relax with a bottle of wine.
Hawks View Cellars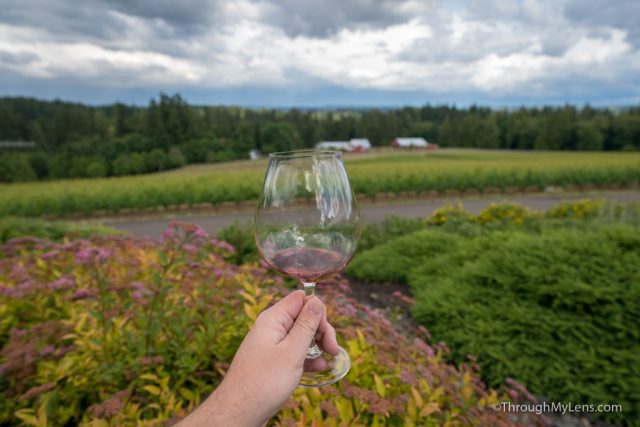 Another favorite winery, Hawks View has a tasting room situated on a hill and surrounded by vines. I especially liked looking out and seeing the red barn in the distance as it was a beautiful spot for a photo. Great wine here as well with a carbonated red that was unlike anything I have had before.
Ponzi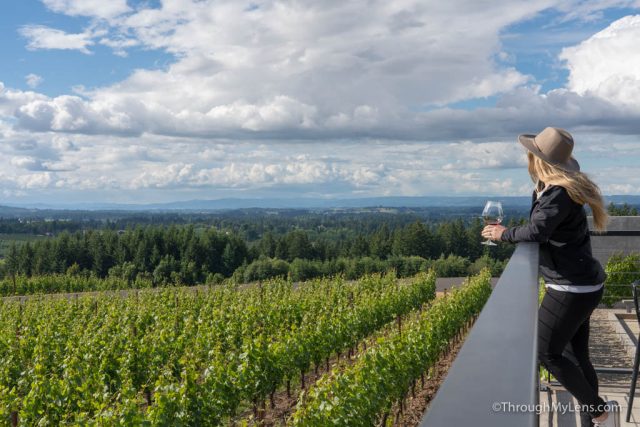 Ponzi is the most famous of the wineries in the region, but it has earned that reputation through amazing wines. Ponzi was the last one we went to, and it was a great way to end our day of exploring with beautiful views and endless amounts of good wine. I imagine this being a fantastic spot at sunset especially (if they are open).
Sake Tasting at SakeOne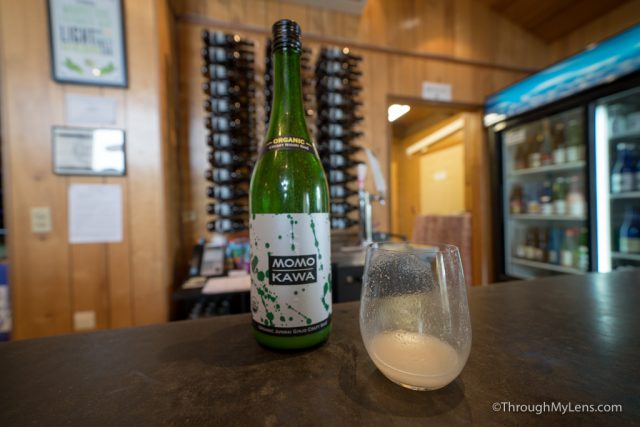 Not to be outdone by the wine, there is also a sake tasting room in Tualatin Valley. I can honestly say I have never given sake much thought in the past, but I enjoyed being able to learn more about it and find a few I liked during my tasting. It is not for everyone, but I recommend doing a flight here and seeing if you find any you like.
Do
The Tualatin Vally is an outdoor playground, with one of the best bike trails in Oregon running through it. Even without that though there are still many fun adventures to be had in the area, here are a few of my favorites.
Brew Methods Class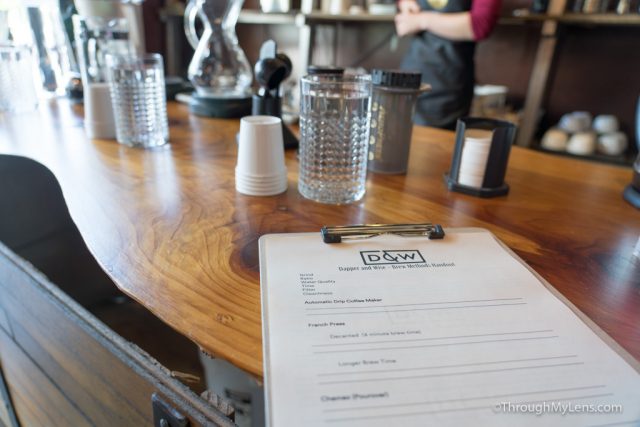 Dapper and Wise is the company that owns Insomnia Coffee, and they have a room for classes right next door. We took the brew methods class when we were there where they brewed the same coffee through five different methods, and we got to try the subtleties of each. It was a lot of fun to learn more about coffee and confirm my favorite method for making it. They also have a latte art class that I would love to take in the future as well.
Smith Berry Barn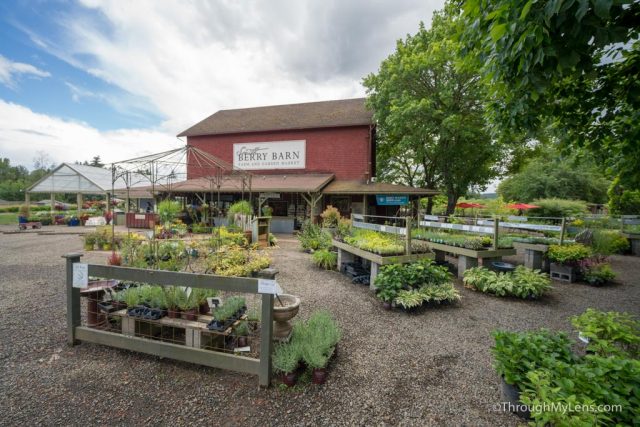 Since the area is known for its fruit, be sure to head out to one of the u-pick farms. We went to Smith Berry Barn and enjoyed picking fresh strawberries (the only fruit in season when we went).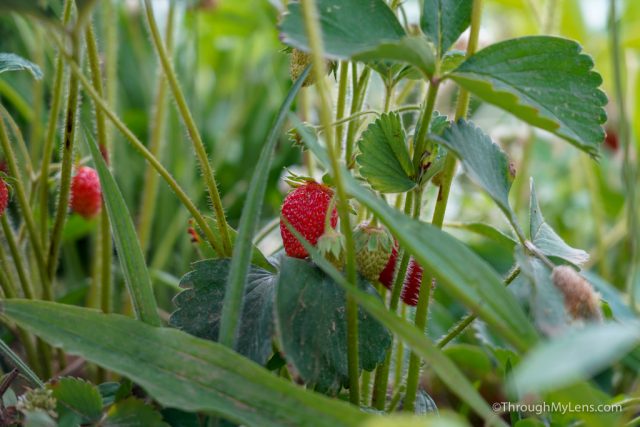 Don't forget to feed the goats on the property as well and you do not want to leave without having a fresh berry milkshake.
Bike the Banks-Vernonia State Trail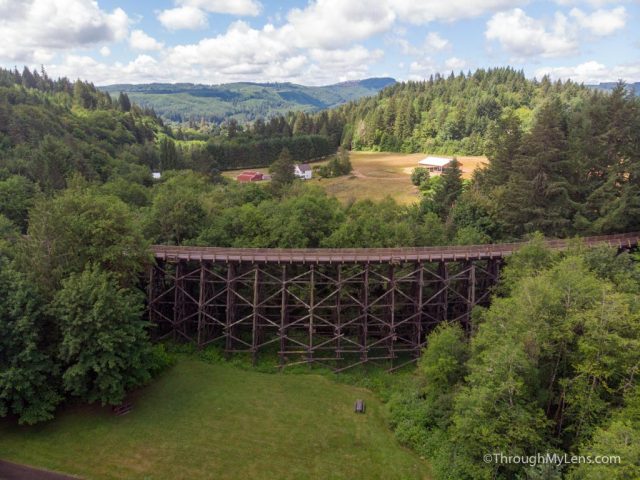 The Banks-Vernonia Trail is 21 miles, and it was created after the removal of an old railroad line. I only biked 7 miles of it, but it was terrific with lush green trees lining the path and old train trestles you could ride over. If you get a chance, be sure to check it out and head to Banks Bicycles to rent a bike to take on the trail.
Top Golf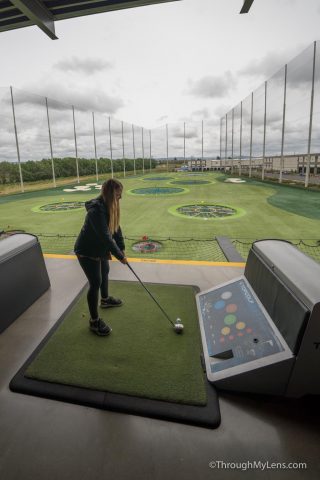 Top Golf has become a popular attraction around the USA, but I hadn't done it before we came here. It was a blast, and I wish California had one as I would love to go more often. If you haven't been, basically it is a driving range with large targets, and you compete against your friends to see who can hit the balls into the goals and score the most points. You pay by the hour and it's a blast to play.
Rice Museum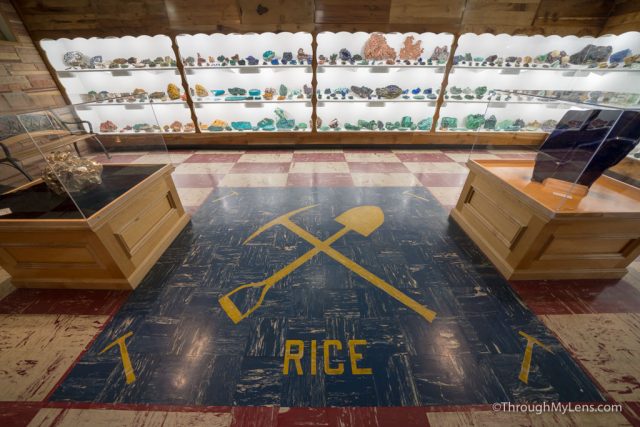 The Rice Museum was the last attraction we went to in the area, and it is a museum of rocks, but don't knock it until you visit. This museum is part of the Smithsonian network and it has a crazy amount of cool rocks and fossilized trees. I was blown away by how many unique rocks they had here ranging from gemstones to crystals. The fossilized trees also have a unique range of colors, and styles as well and you will want to plan at least 45 minutes to walk around and explore it all.
Stay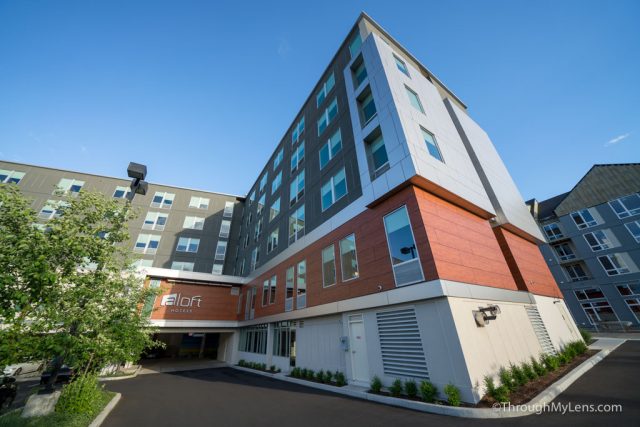 I stayed at the Aloft Hillsboro when I was in Tualatin Valley, a brand new hotel that is only a year old. It was a beautiful spot with large relaxing rooms and an excellent location next to many of the above spots (2 minutes from Insomnia Coffee). If you are looking for a beautiful place to stay, check it out.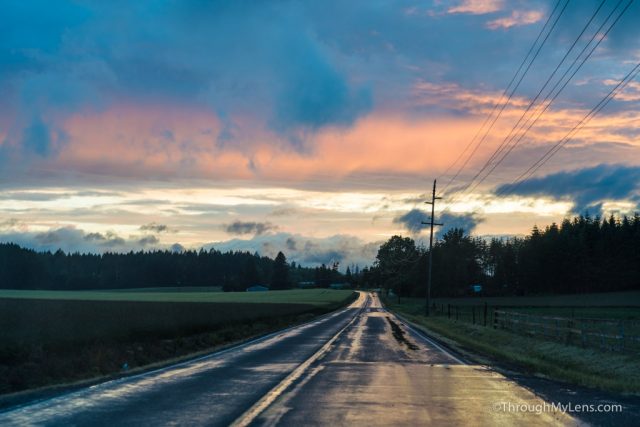 So there you have it, my favorite spots in the Tualatin Valley. If you are in Portland, then be sure to get out and explore some of these places and let me know what your favorite spot is that I left off in the comments.