The Columbia River Gorge is a fantastic area to explore in Oregon with a countless amount of adventures. Everything from waterfalls to dams to breweries can be experienced along this stretch of road. Here are my nine favorite stops along the Columbia River Gorge, let me know what yours are in the comments.
Vista House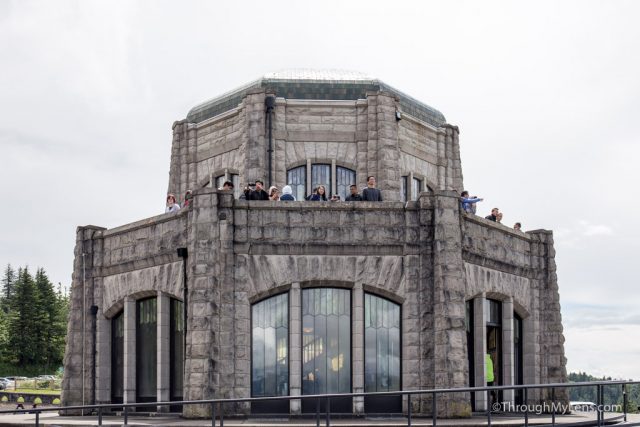 This building is over 100 years old, and it is a fantastic first stop on your way into the gorge. The views are unprecedented, and you can see why they chose this location to build the famous house. You can get a great view of it from many viewpoints around the area, or you can walk up to the second story deck and look down on the gorge. Read more about it here
Multnomah Falls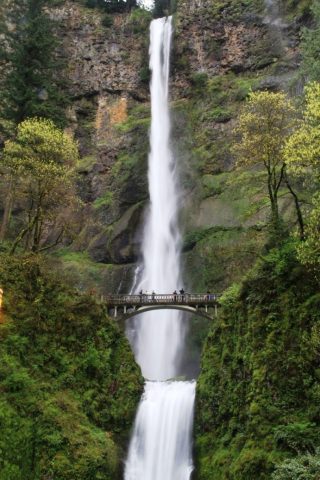 I am sure you have probably heard of the famous Multnomah Falls before, and it is worth the acclaim it receives. This two-tier waterfall is incredibly impressive in person and the old bridge that was built to give you a closer view adds to the majesty.  Be sure to go on a weekday if you can because it can be packed on the weekends.
Horsetail Falls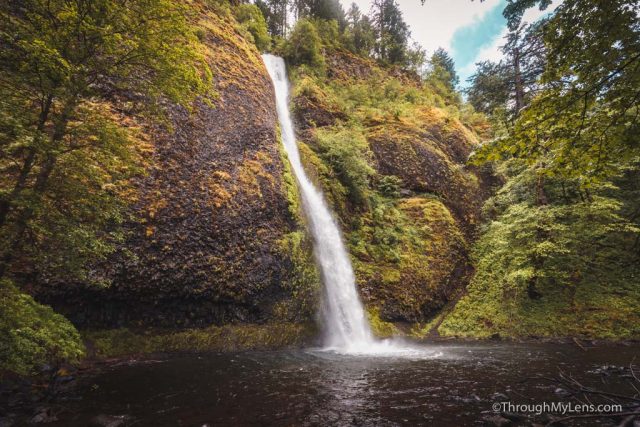 Located only little ways up from Multnomah, Horsetail Falls is another trendy waterfall because you don't have to do any hiking to see it. The waterfall is about 50 feet from the parking lot, but it is still impressive and worth a quick visit.
Elowah Falls / Upper Mccord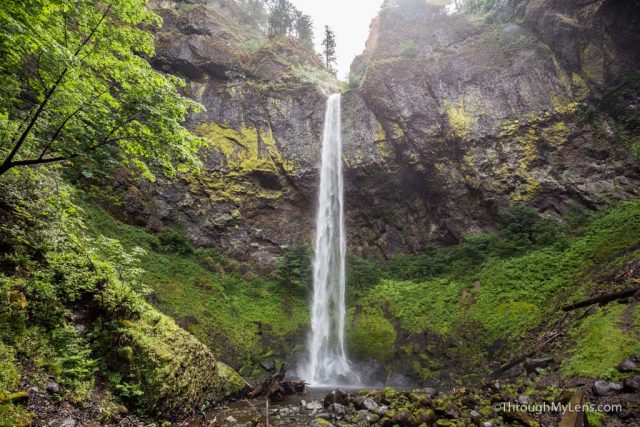 Elowah Falls is the second tallest waterfall in the Columbia Gorge area, so it is a great stop along the drive. The waterfall is accessed by a 1 mile each way hike, which stops many people from visiting it. I have been at the waterfall by myself before, and you can't do that at many of the other popular spots. You can extend this hike by another mile and go up to the Upper Mccloud Falls as well, which are not that tall but are still impressive.
Wahclella Falls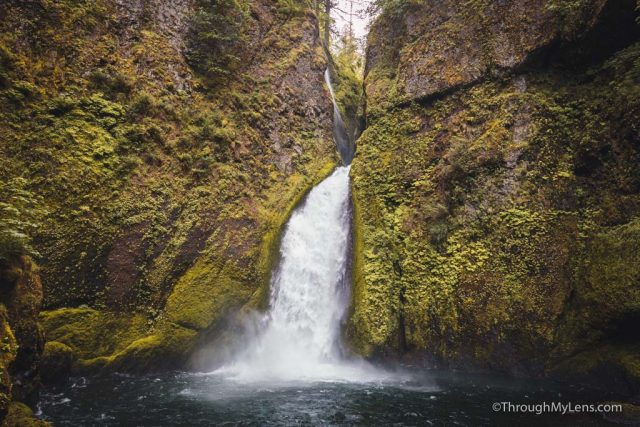 This waterfall is one of my personal favorites. It is accessed by a 2-mile hike as well, but the waterfall has a lot of unique viewpoints to look down on it from. It has been getting a lot more popular recently from Instagram, but on weekdays you can still have some solitude on the hike.
Bonneville Dam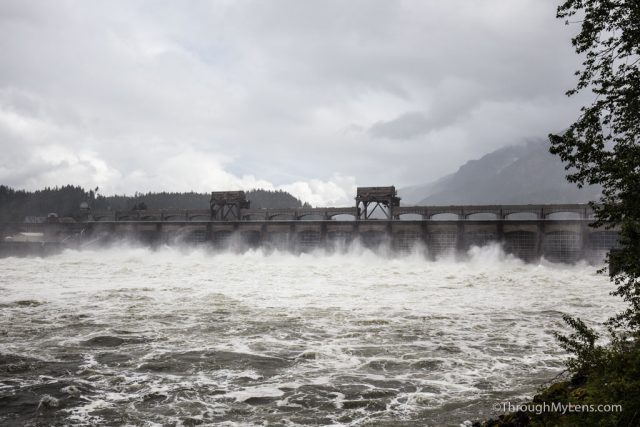 While you may not think that a dam sounds like a fun stop, this historic dam is well worth it. Seeing the powerhouse and the massive spillway is not something you see often and add to that the visitors center which has underwater windows for looking at the fish and the area becomes a unique and worthwhile stop. Hopefully, you will see the creepy lamprey fish when you are there as well, but be warned, they may give you nightmares.
Bridge of the Gods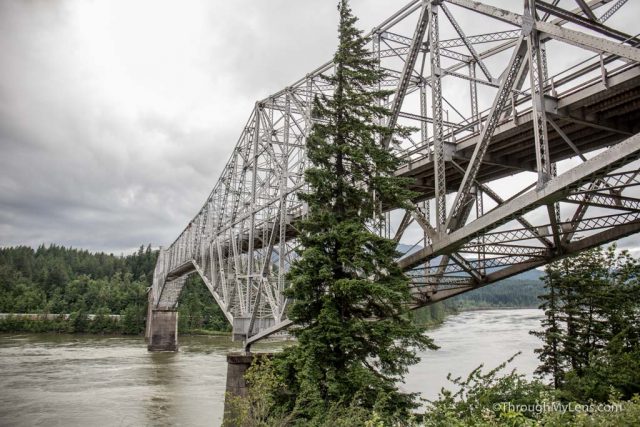 In the Cascade Locks area of the gorge, the Bridge of the Gods is an impressive man-made attraction. You can drive across it into Washington for $2 or just park below it and look up at the imposing old bridge.
Hood River Breweries
When you get to Hood River, be sure to stop by one of its three breweries to try some craft beer. The biggest is Full Sail, but I like Double Mountain Brewery since they have good beer and great pizza. If beer is not your thing, then check out one of the many coffee shops. My favorite is Stoked.
Hood River Bridge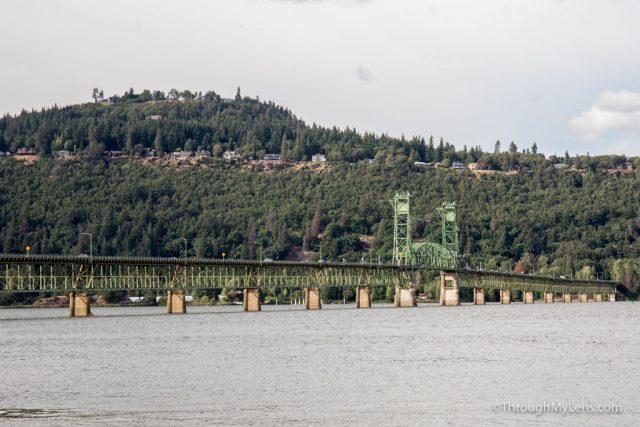 This is another impressive bridge on the drive. It is at least four times as long as Bridge of the Gods, and you can drive it over to Washington as well. There are a few trails down by the water that let you see the bridge from below while stretching your legs.
Rowena Crest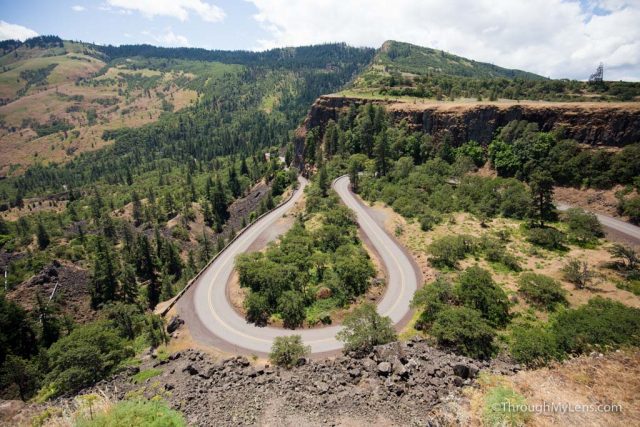 For my last recommendation on this drive, be sure to head over and see the famous curved road at Rowena Crest. This is another spot that has become popular because of Instagram but it is still fun to see in person. There is a viewpoint that you can park at and look down on the road. I was there for a while and watched deer cross the street as well which was pretty cool. There are hikes you can take in the park, and it is a popular biking spot, but most people just look at the view.
So there you have it, ten recommendations for exploring in the Columbia River Gorge. What did I leave off this list? Let me know in the comments.