As the second largest waterfall in the Columbia River Gorge area, Elowah Falls 290 foot drop is an impressive sight to behold. Since this waterfall is accessed by a 2-mile round trip hike, it is not as popular as some other ones in the gorge. That is a win for all who make the trek though as this waterfall is incredible, here is all the information.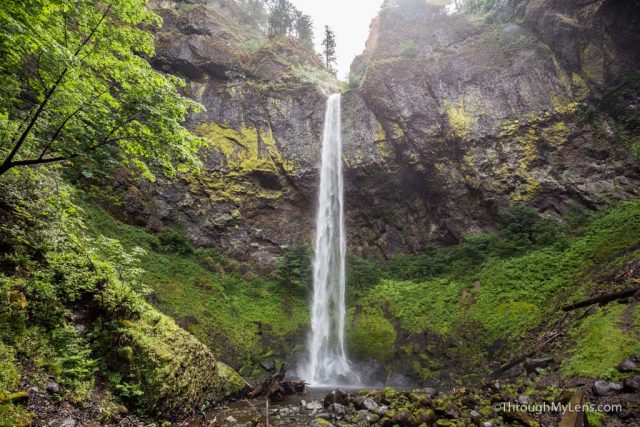 Details
1.75 miles round trip
400 feet of elevation
Can also do Upper Mccloud Falls when there
Located in John B. Yeon State Park
Trailhead location: 62100 NE Frontage Rd, Cascade Locks, OR 97014
Getting There
Heading east on Highway 84, you will take Exit 35 and proceed onto Frontage Road. This road parallels the freeway, and in about 4 miles you will see the small parking area for the trailhead, right before getting back on the highway. There is a small parking lot, but if it is full, there is street parking as well.
The Trail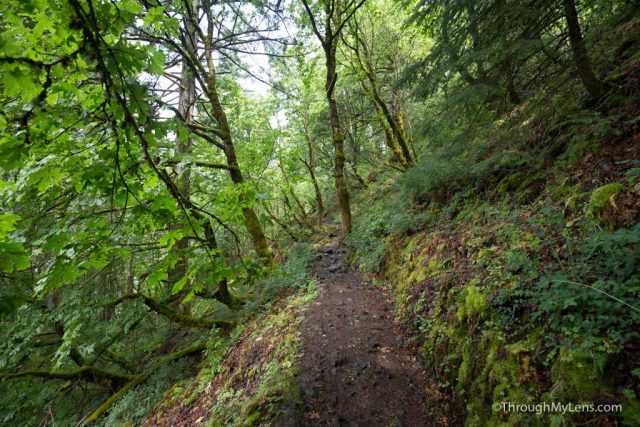 After parking, make your way to the trailhead and begin the uphill journey.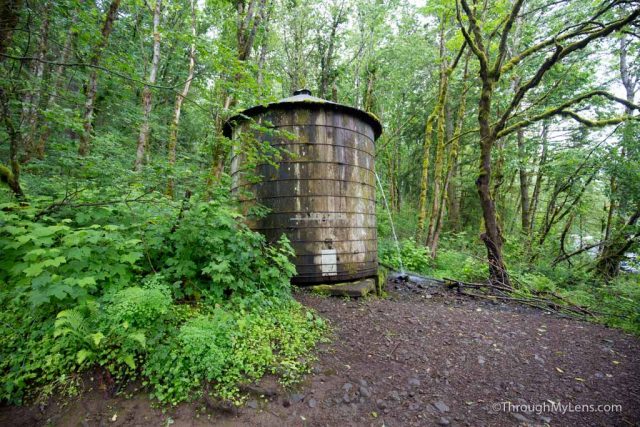 The trail is shaded and beautiful with lots of greens and moss covered trees. As a Southern California hiker, this is always impressive.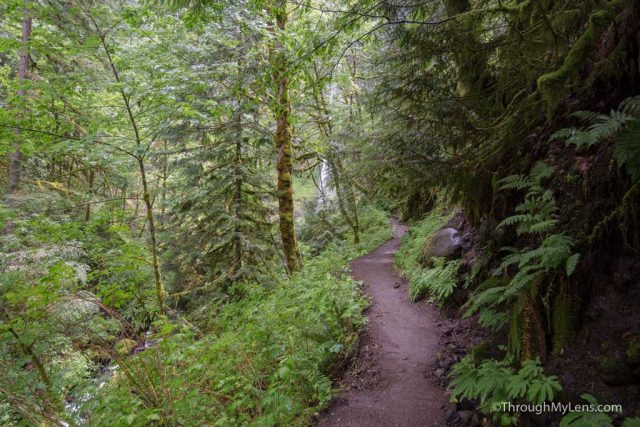 It heads uphill on a series of switchbacks as you gain elevation quickly. Eventually, you will reach a split in the trail, with one direction heading to Elowah Falls and the other heading to McCord Creek Falls. I recommend doing both, and you can read about McCord Creek Falls here.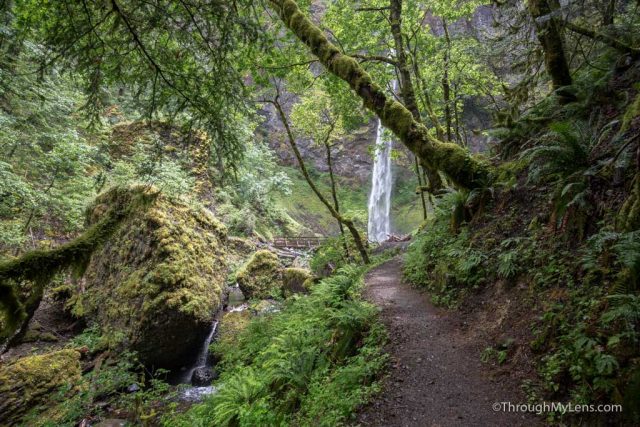 From the split, you will start heading downhill, which is where you get the additional uphill on the way back. The trail can be muddy and slippery if you go when it is raining but just take your time as you go through the downhill portion.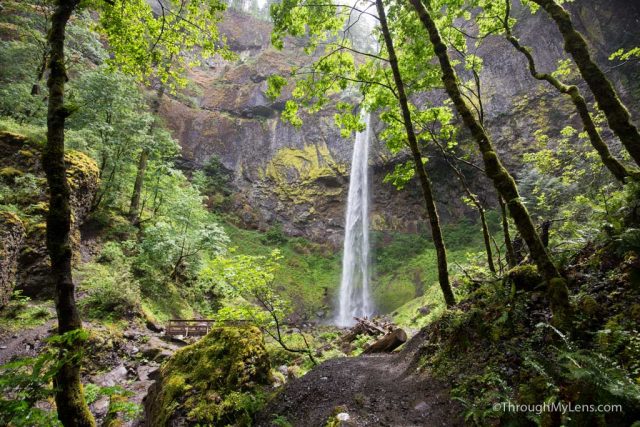 When the trail flattens out, you will be about 40 feet above the creek, and you will start to see the waterfall poking through in the distance. It gets more pronounced and amazing as you get closer to it.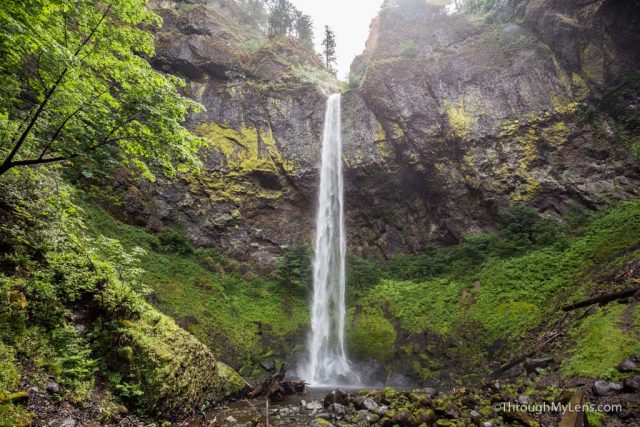 When you reach the base of the falls, you will be in the middle of a large canyon with a large rock wall and the cascading waterfall coming down over the rocks.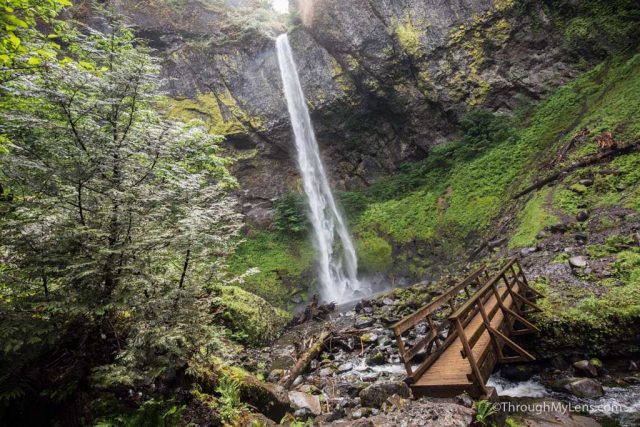 It reminded me a little of how Mooney Falls fell in Havasupai; it's just an impressive waterfall. Here is connects with another trail that you can also use to reach it, but I haven't gone that way myself.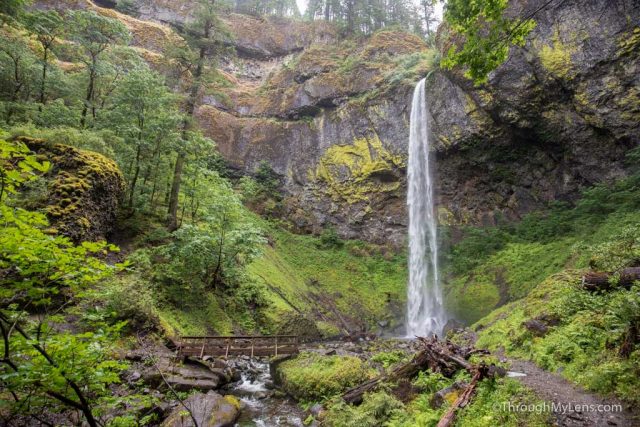 After taking it all in, proceed back the way you came. If you are up for it, continue to Upper McCord Creek Falls, but be ready for more uphill as this waterfall is above and behind Elowah. Read about it here.
Elowah Falls is a great hike in the Portland area and one that all nature lovers should do. Let me know if you have been in the comments and what you thought.