Portland is such a fun town to explore with tons of great restaurants, hiking trails, and stores. While I haven't spent as much time here as I would like, I do normally get up there at least 3-4 weeks each year. During my time traveling around the city, I put together some of my favorite spots and you can see them in video and written form below. Let me know what I left off that you love doing in Portland in the comments.
Japanese Gardens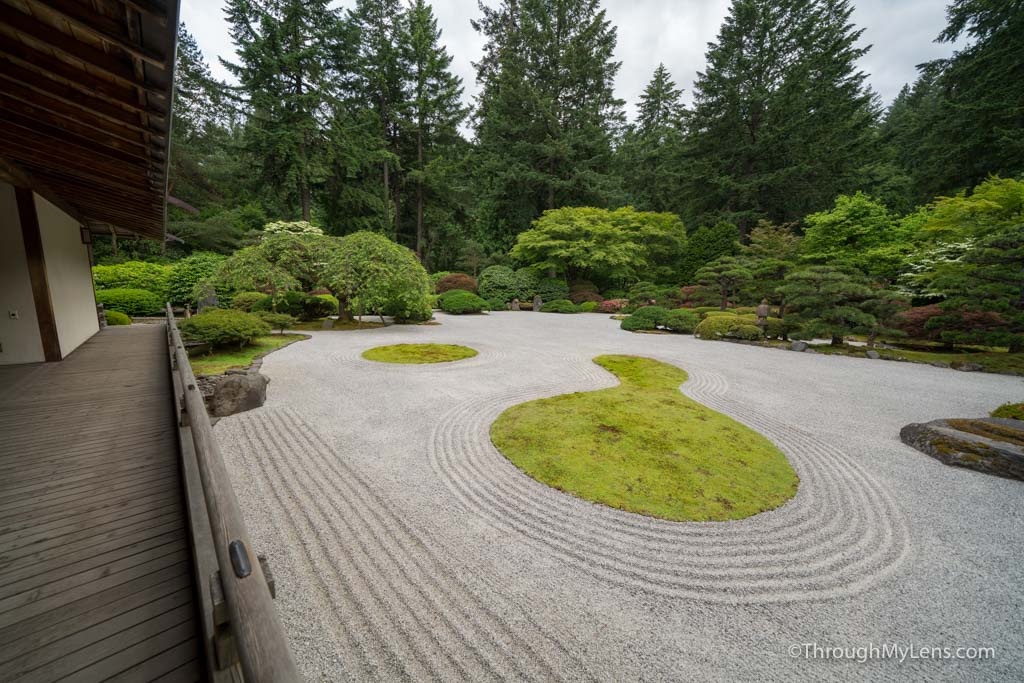 Portland's Japanese Gardens sit on 12 acres with eight different gardens spaces and a small museum. It is a beautiful place with lots of areas to explore like the pond garden, sand and stone garden, and flat garden. Don't forget to walk across the street to the International Rose Test Garden which has over 650 varieties of roses and which is free to check out as well.
Powell's Books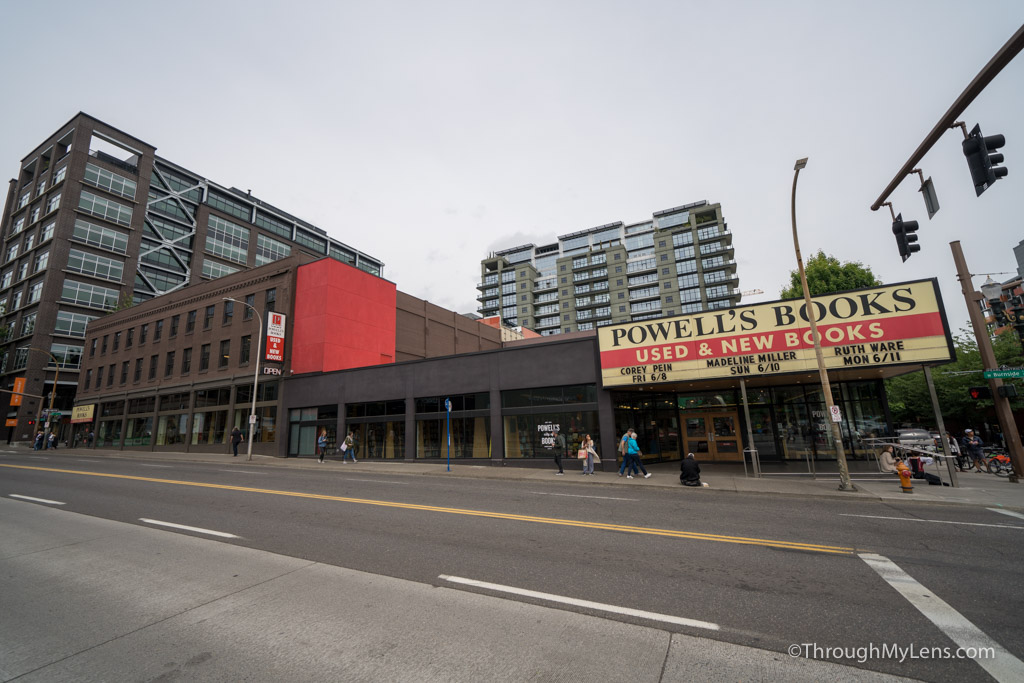 Claiming to be the world's largest independent bookstore, Powell's Books is over 68,000 square feet. It is such a fun place to wander around with lots of books, board games, and magazines to explore. There is even a cafe inside as well if you want to get a drink and relax.
Mills End Park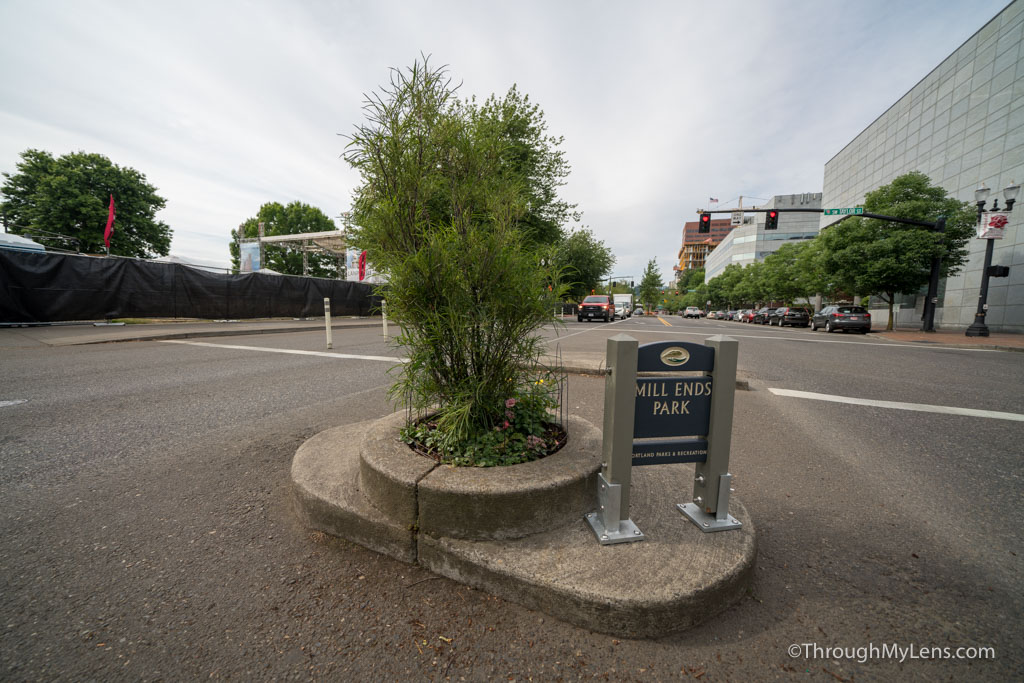 From the largest bookstore to the world's smallest park, this small urban park is the Guinness Book of World Records smallest in the world. The plants that are in the park change often and it even has a plaque. It's a short stop but a fun part of Portland's personality.
Oregon Historical Society Museum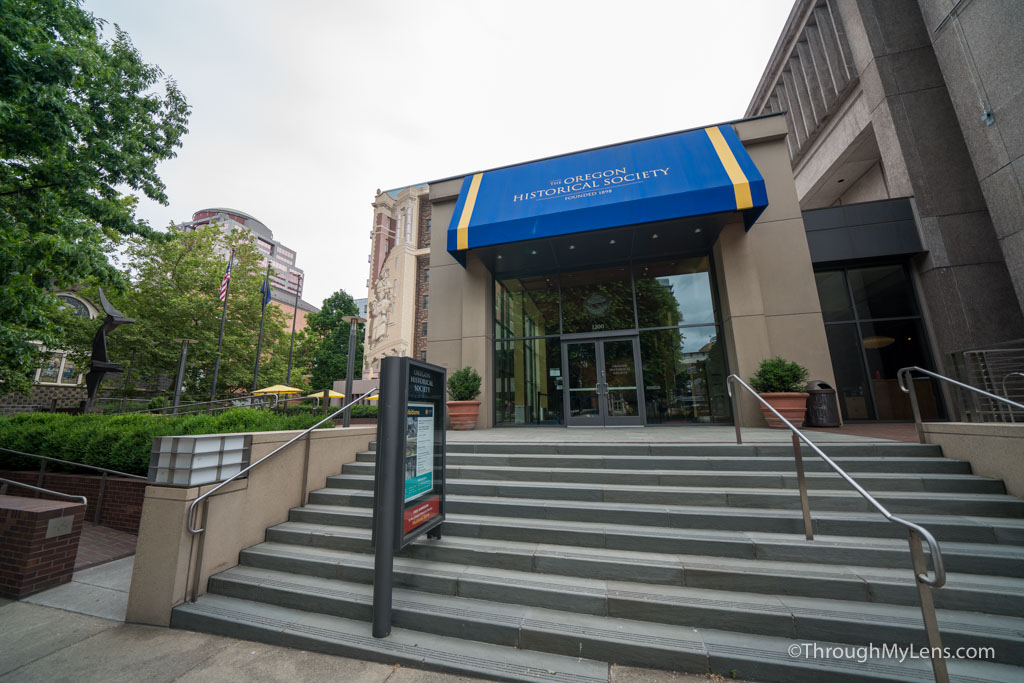 Created in 1898, this museum features three stories of exhibits on Oregon and its history. The main reason to go though is to see the Portland Penny which supposedly was used to decide the name of the city. In 1845 they were considering Portland and Boston as the city's name and the penny chose Portland.
Ride the Portland Aerial Tram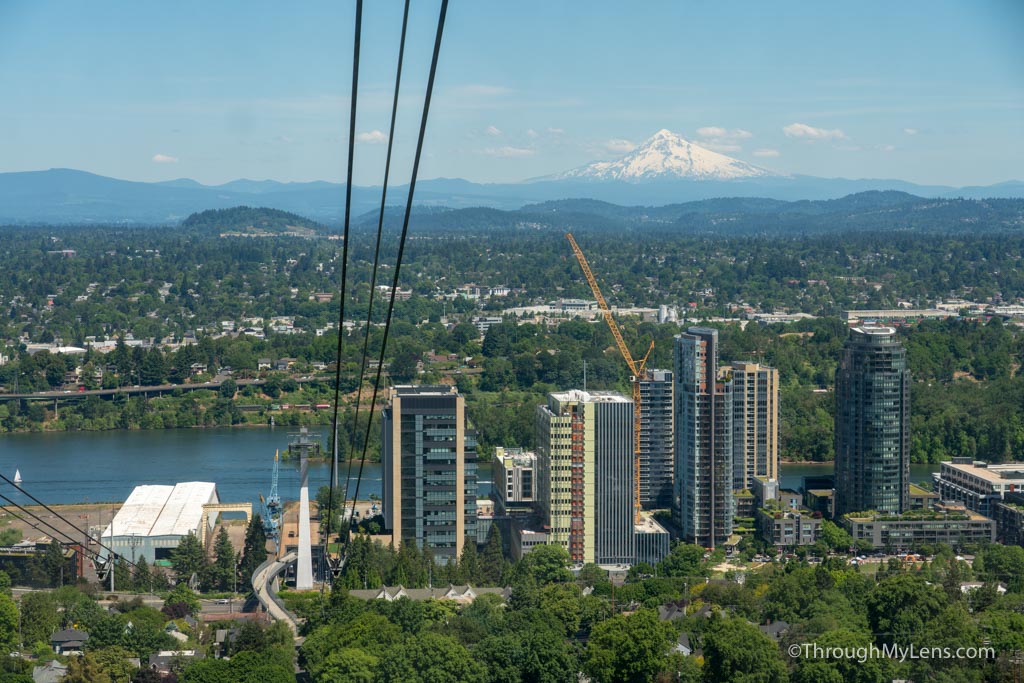 This tram carries people from the waterfront to the Oregon Health and Science University, but it is worth going on even if you don't need to go to the university. For a couple of bucks, you can grab a ticket and take the ride up to where they have an observation deck that gives you great views of the city and Mt. Hood in the distance if it is clear.
McMenamins Kennedy School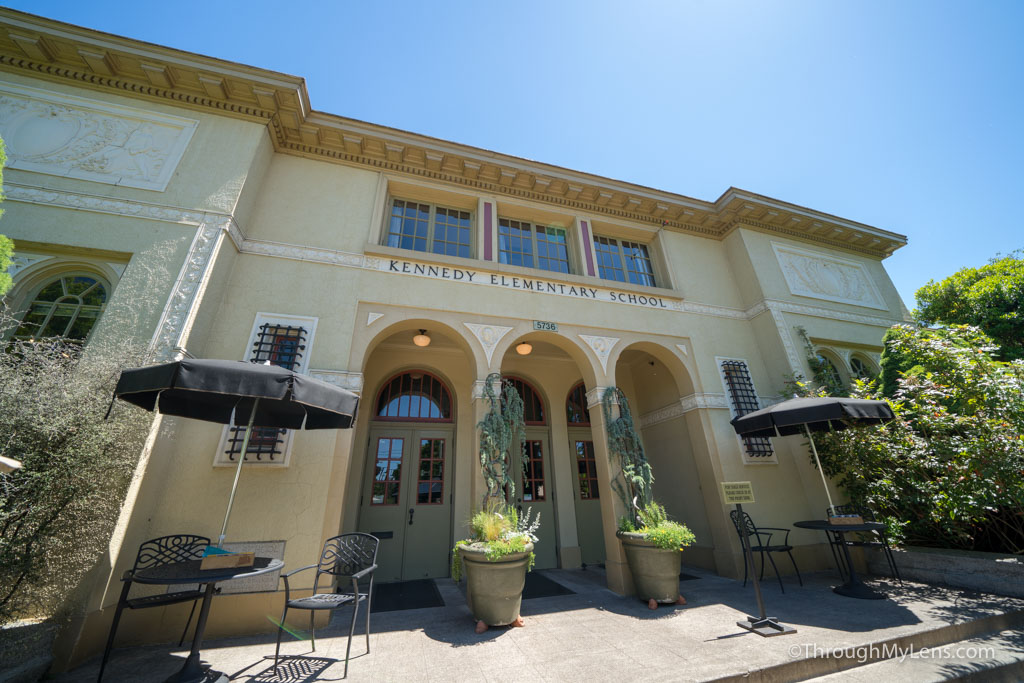 The Kennedy School was one an elementary school that opened in 1915, but after being purchased by McMenamins, the school was completely remodeled to include a 50 room hotel, multiple restaurants, a bar in the old boiler room, a cigar lounge in the detention center and a movie theater in the auditorium. It is a ton of fun to walk around and explore or even to stay at while in Portland.
Lan Su Chinese Garden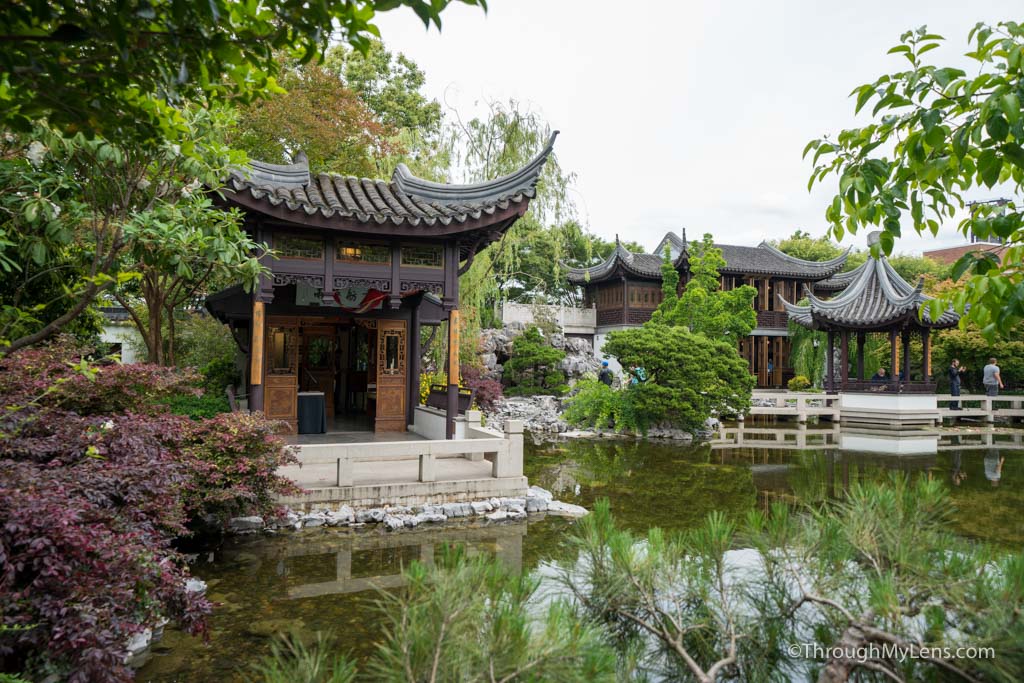 Lan Su Chinese Garden is a place of relaxation that encompasses an entire city block in the Chinatown area of Portland. It features beautiful gardens, a tea house, and a few small ponds. It is a very tranquil spot to explore in the city.
Tom McCall Waterfront Park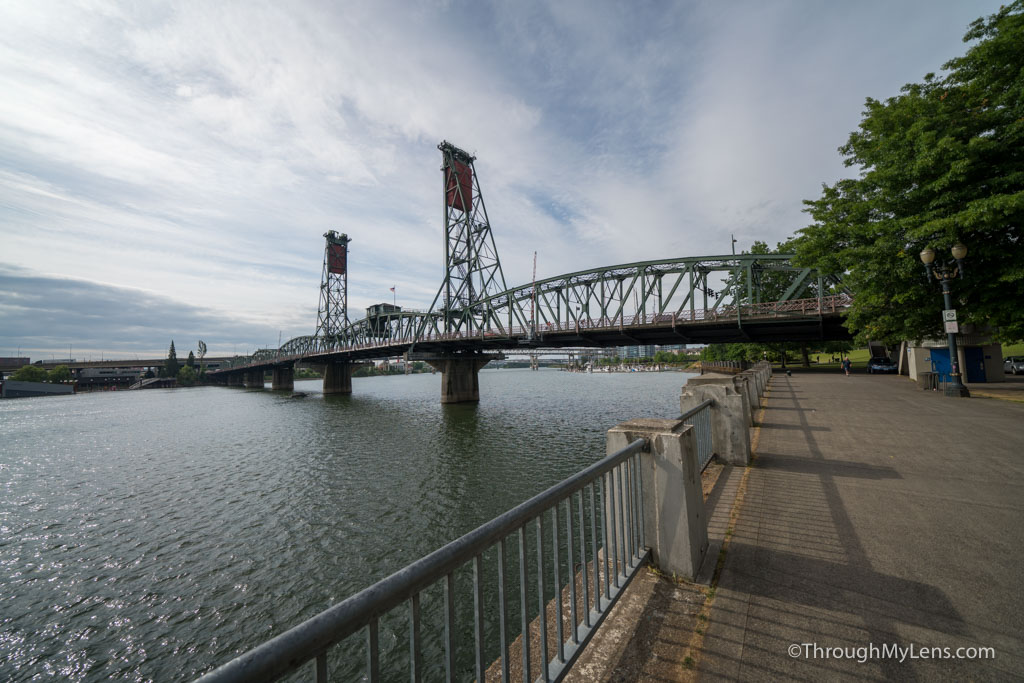 Portland is known for its bridges and one of the best ways to see them all is just to walk along the water in the 36-acre Tom McCall Waterfront Park. It is a popular spot for bikers and joggers, and they often have events and fairs down by the water. Don't forget to see the white stag Portland Sign in the north part of the park near the Burnside Bridge.
Voodoo Donuts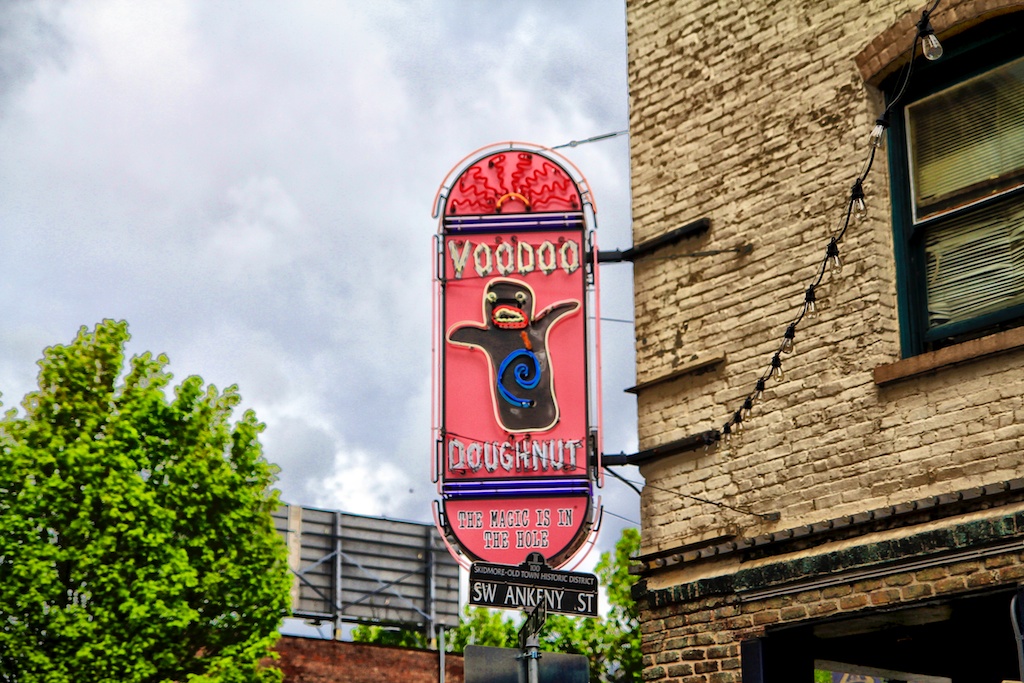 When you get to the north part of the park, and you are near the Portland sign, then you should head inland and go to Voodoo Donuts. While people go back and forth on their love for Voodoo, it is still a Portland institution, and you will always see people carrying the pink box through the airport. This small shop is next to the "Keep Portland Weird" sign which is good for photos and the donuts are unique and cheap so you can try a few different ones. If you are a donut fan though, make sure you also check out Blue Star while in the city.
Rocky Butte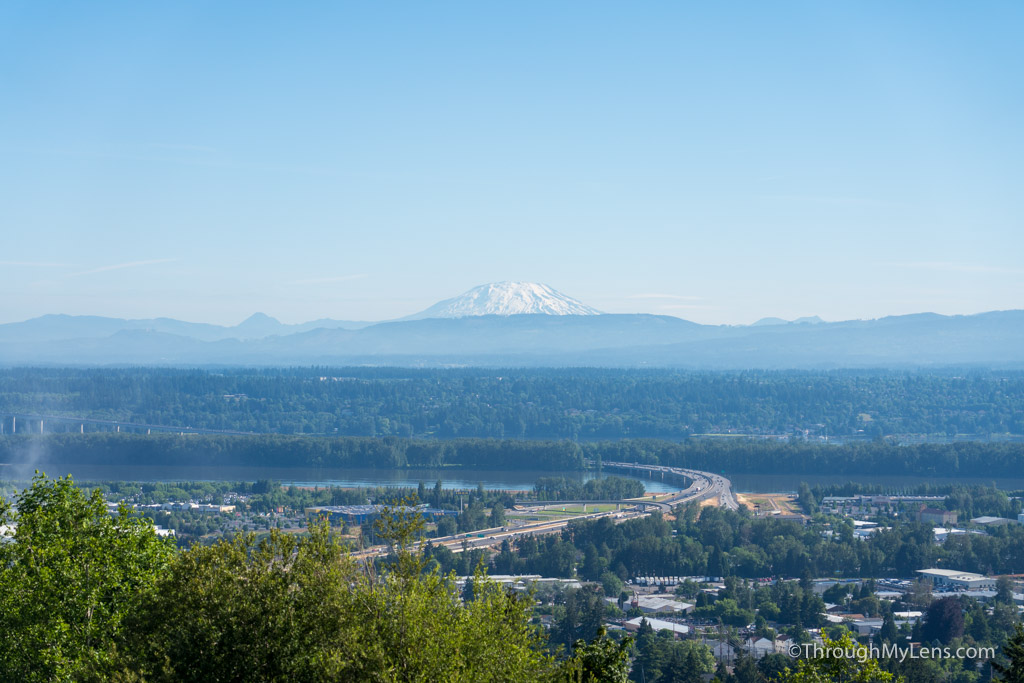 Adventuring out from the city, Rocky Butte is one of my favorite spots for sunset. This volcanic cinder cone has a park on top of it, and you can see Mt. St Helens and Mt. Hood on a clear day. You can also see down into Portland a little bit, but it is mostly covered by trees.
Portland Grotto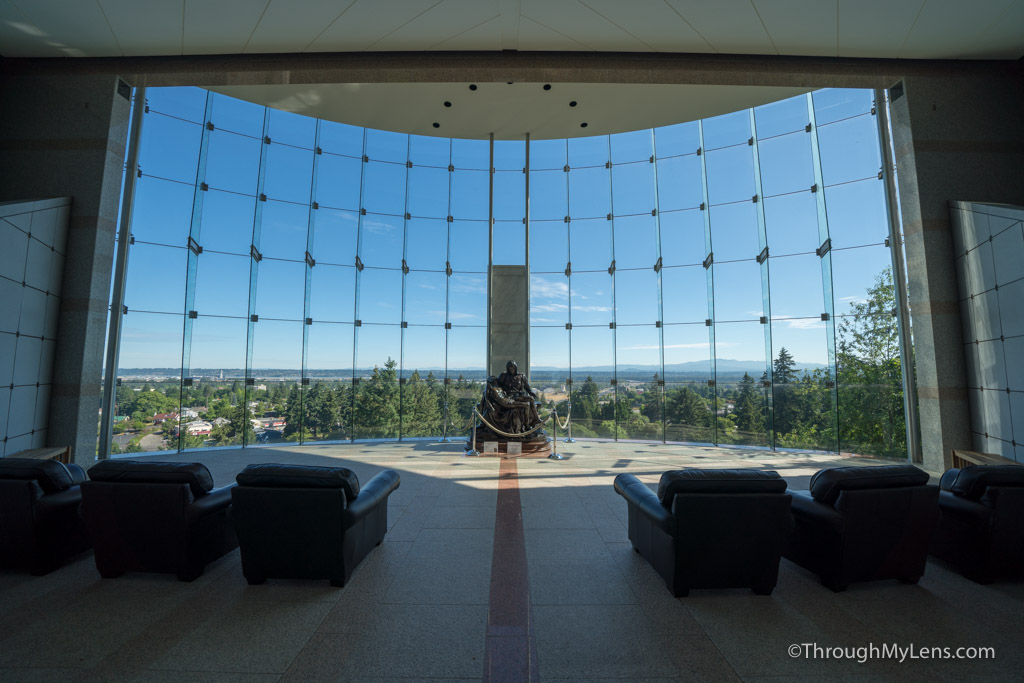 Known as the Sanctuary of our Sorrowful Mother, the grotto is an outdoor Catholic garden that features an auditorium area with a large grotto cave. There is a second story area with shrines, a chapel, a meditation chapel that looks over the city and a peace garden as well. It is a beautiful area to explore near Rocky Butte.
Multnomah Falls and the Columbia River Gorge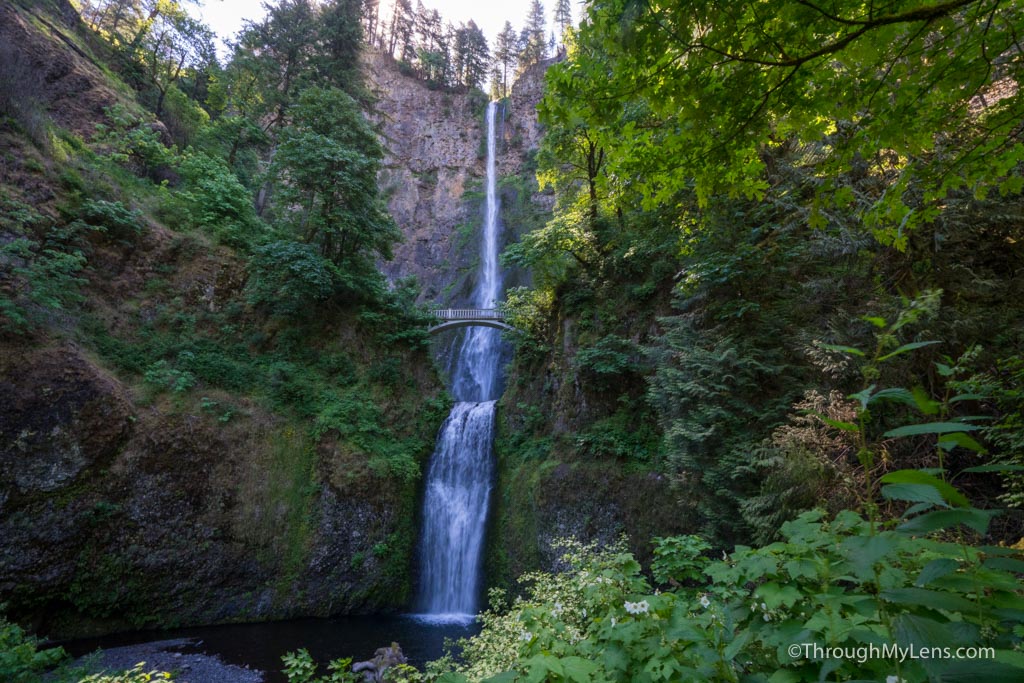 Heading east from the Grotto, if you are looking for a half-day trip, consider heading out to the Columbia River Gorge, especially Multnomah Falls. This waterfall is one of the most visited destinations in the Portland area and it is easy to see why. The waterfall cascades down with the bridge in between and it is very picturesque. It is a short walk to see it, and because of that it is incredibly busy during the summer so get there early, especially on the weekends.
Cathedral Park and St. Johns Bridge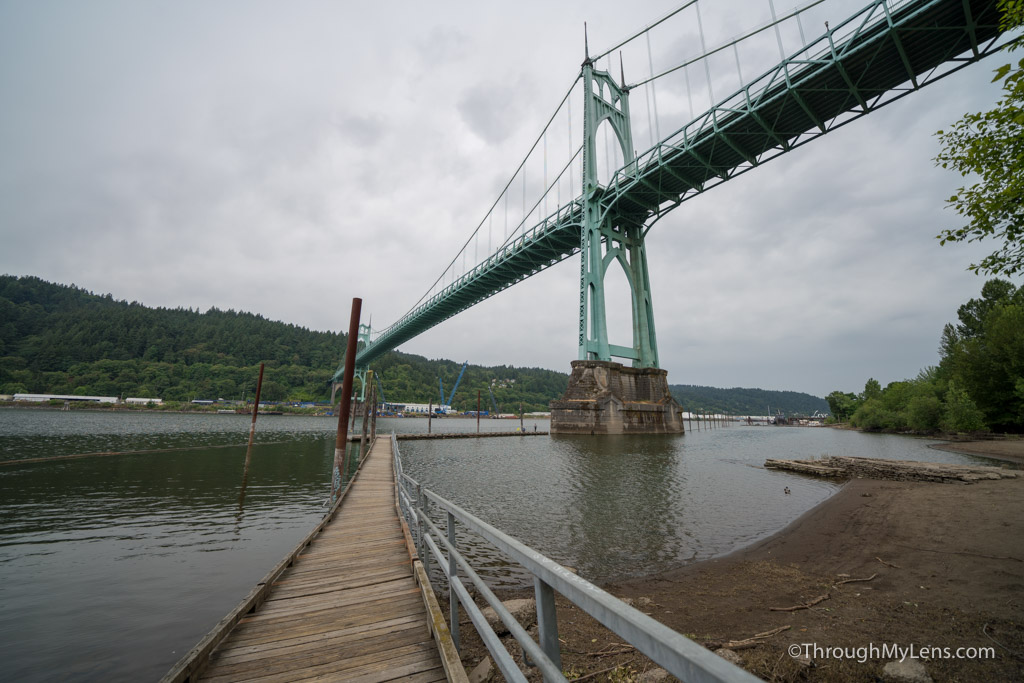 Heading back to the city, St. Johns Bridge spans the Willamette River in the north part of Portland and it an impressive bridge to see in person. Below the bridge, there is a beautiful park that sits in the bridge's shadow and is an excellent place for a picnic or just to walk around.
Witch's Castle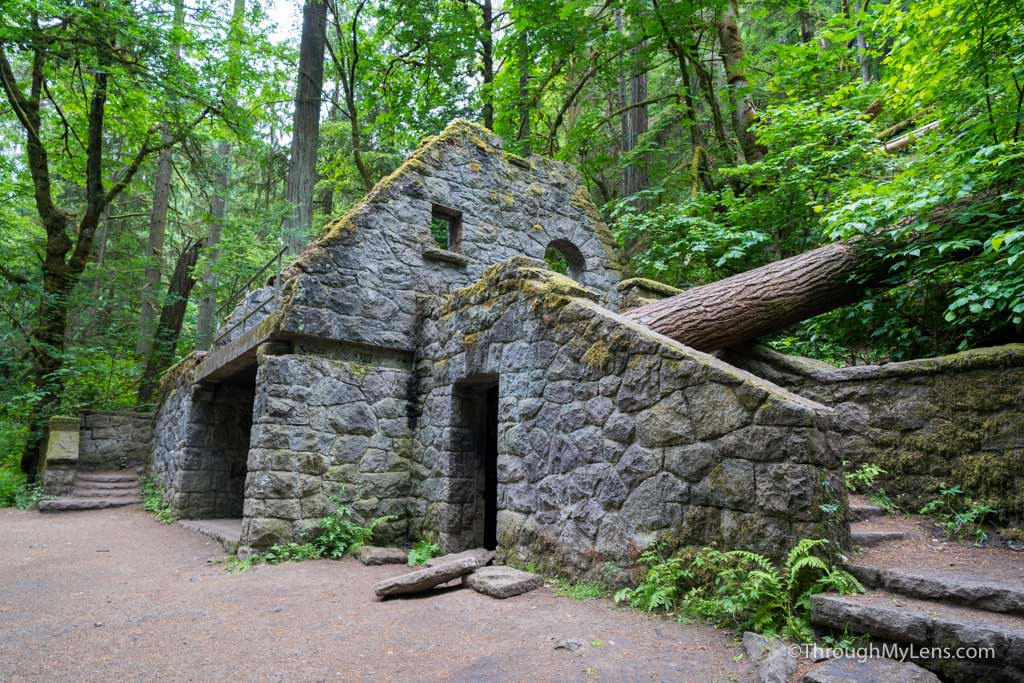 In Portland's Forest Park area there is a short hike that takes you down to the remains of an old house with an interesting history. The house is pretty cool to see and photograph since the plants have grown up around it and the stone structure is well maintained. It's a nice short hike with an interesting payoff, as part of a larger trail system.
Wine Taste in Tualatin Valley / Willamette Valley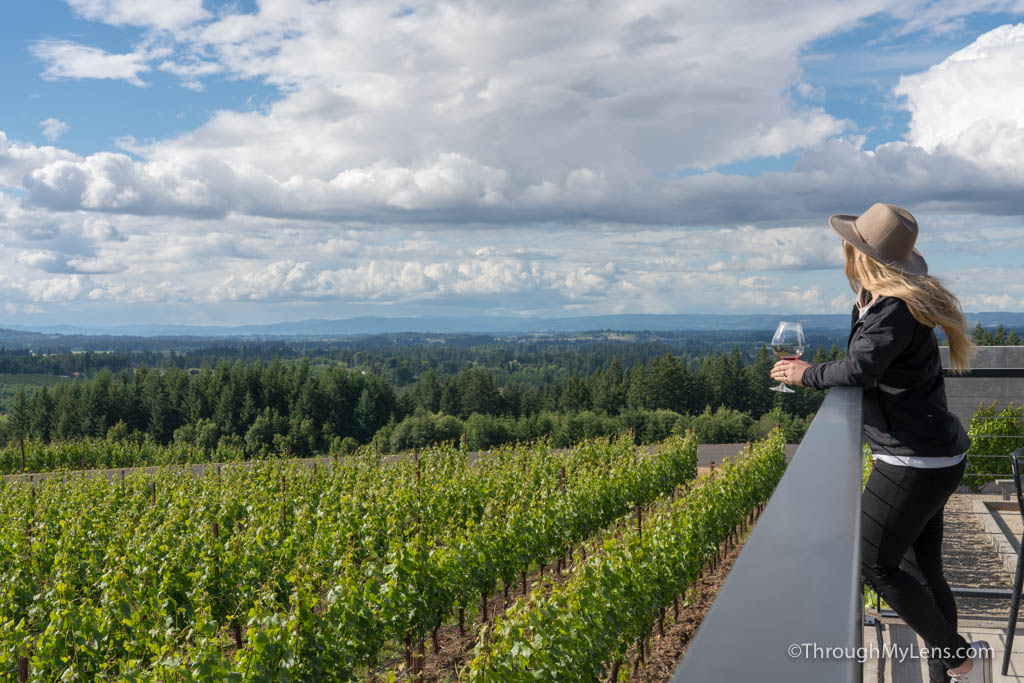 You may not know this, but outside of Portland, there are over 700 wineries, many of which specialize in the Oregon pinot noir which has become really popular over the last few decades. You can be in wine country in less than 45 minutes, exploring many of the offerings. Some of my favorites are Hawk's View and Ponzi, both which have great wines and amazing views. Also, Tualatin Valley has a Top Golf as well which is a ton of fun if you haven't done it.
Pip's Original Doughnuts & Chai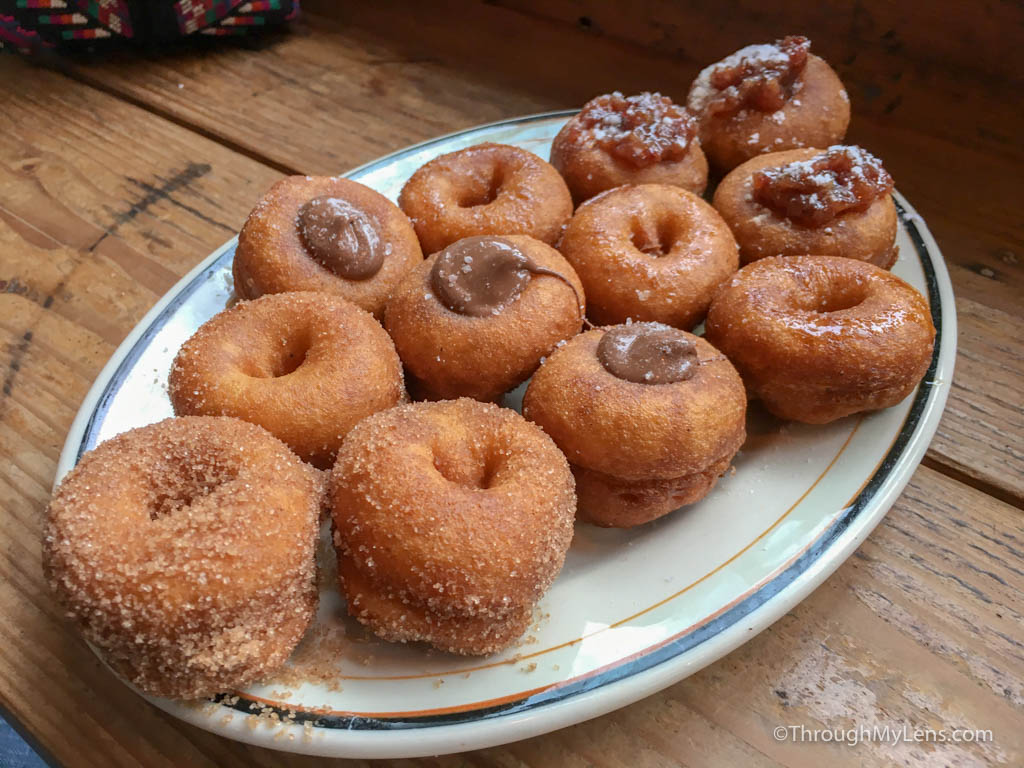 For my first food recommendation, check out Pip's Original Doughnuts & Chai for a chai flight and a selection of mini donuts. Pip's is a Portland staple, and you will often see people lining up for these donuts before the shop even opens. It is worth the wait though, and my favorite is the honey and sea salt. Also, the house-crafted chais are worth trying as well but I usually just get the "Smoky Robinson."
Pine Street Biscuit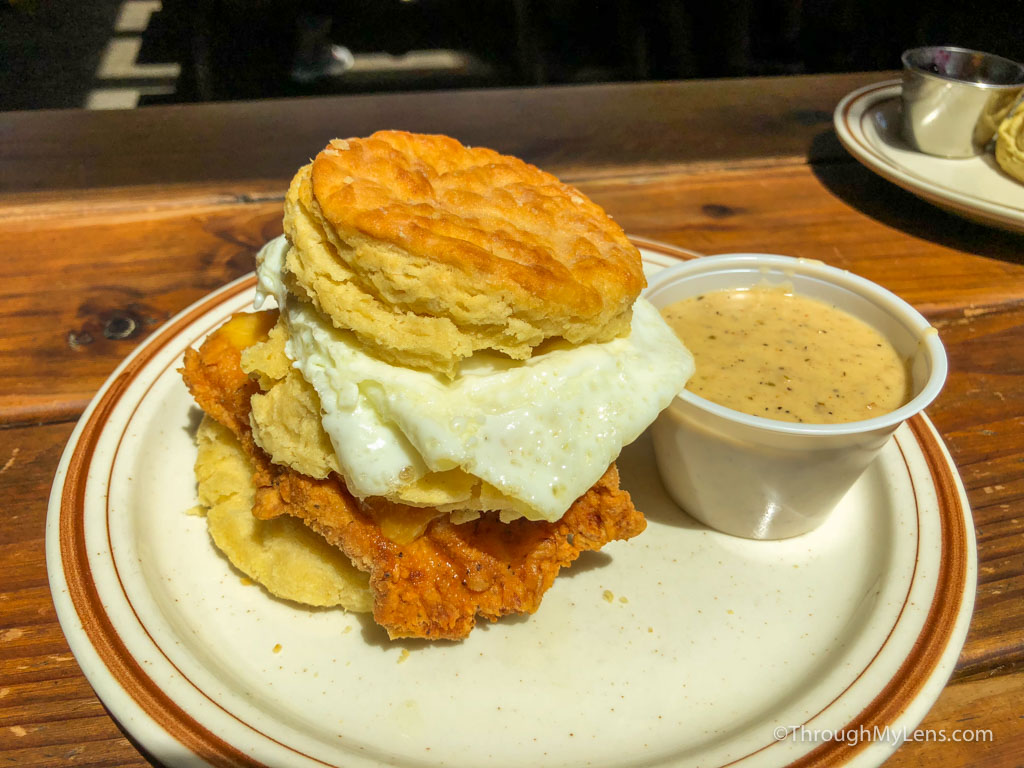 Pine Street Biscuits is a favorite spot for breakfast and lunch because of their fantastic homemade biscuits and gravy. I have taken many people here, and they are never disappointed. Be prepared to wait on the weekends, but they are usually pretty fast. I always get the Reggie myself but I have had half the menu, and there is a lot to like.
Pok Pok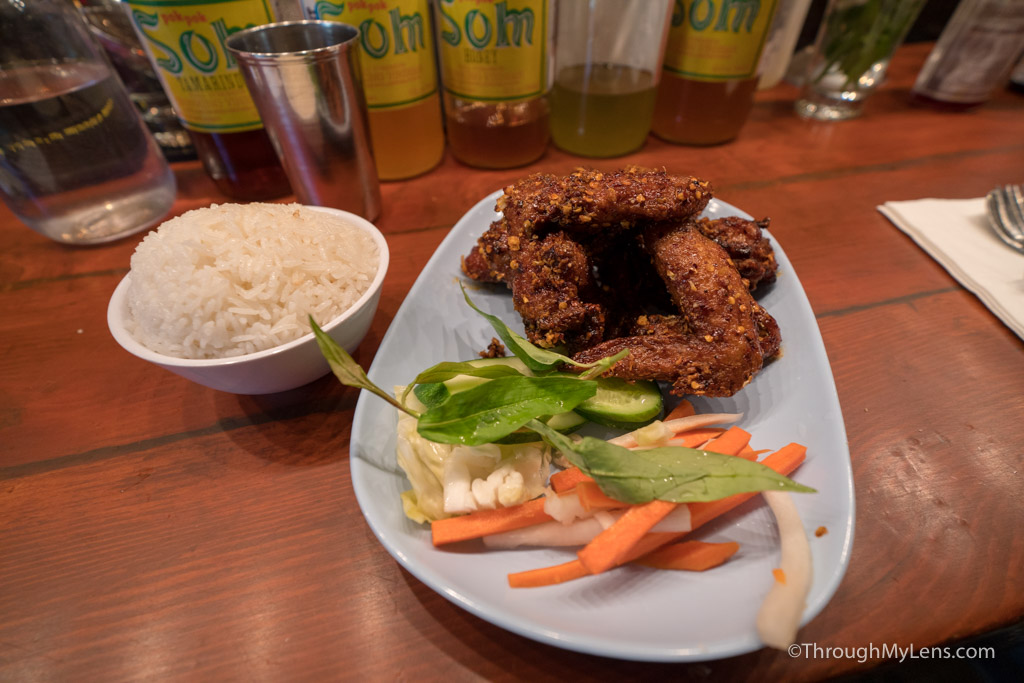 Pok Pok is a Thai and Southeast Asia restaurant with an extensive range of options but most famous for Ike's Vietnamese Fish Sauce Wings. These wings are marinated in fish sauce and sugar, then deep-fried and tossed in garlic. Even if that doesn't sound good to you, I recommend you give them a try. They are incredible and one of the rare dishes that lived up to the hype for me.
Salt & Straw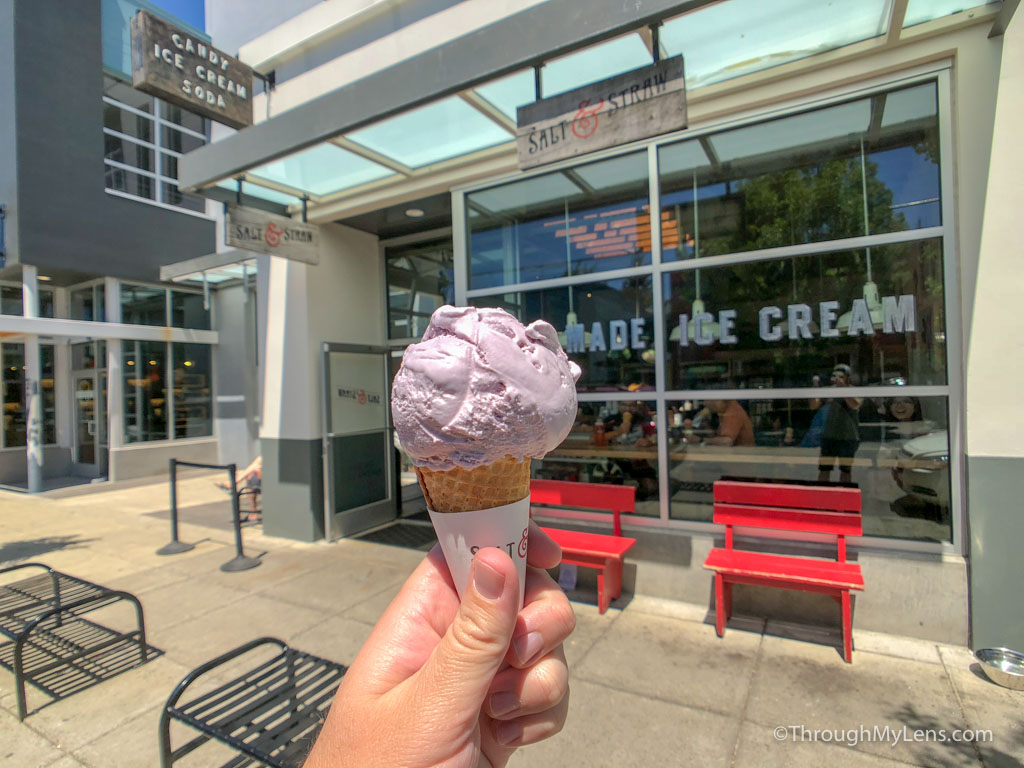 It is hard to beat good ice cream and Salt and Straw has risen to the top for me. With flavors ranging from honey lavender to almond brittle, there is something for everyone. Plus they have five to six new flavors each month that can be genuinely unique like pear and blue cheese or a menu of Thanksgiving-inspired ice creams.
Huber's for Spanish Coffee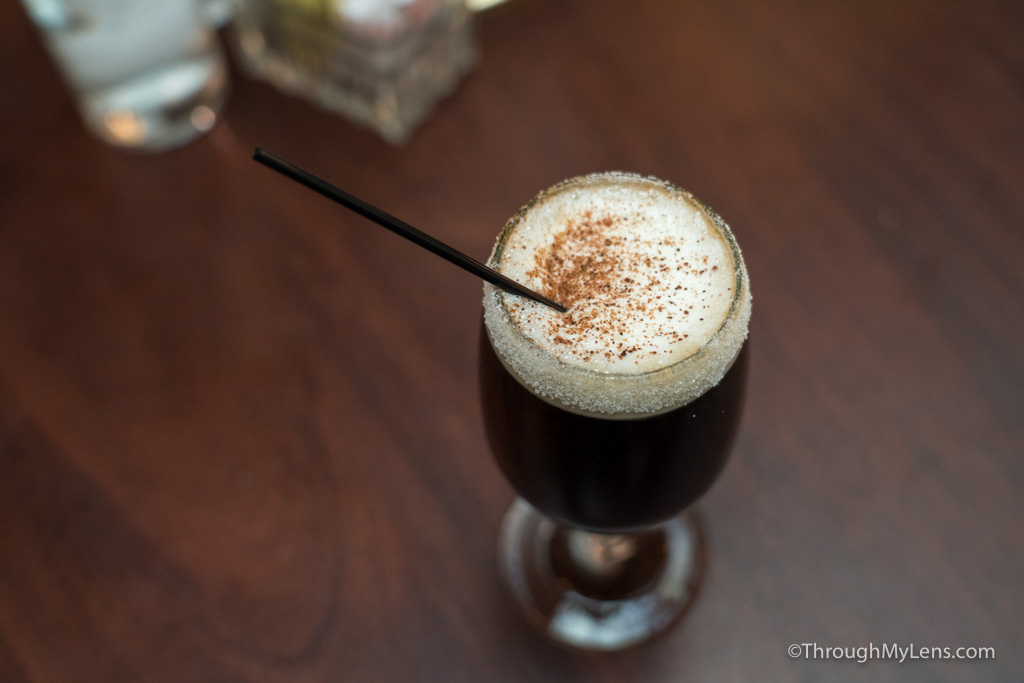 Huber's is the oldest restaurant in Portland, and it has become a hugely popular spot for the Spanish coffee spectacle they put on when they make your drink. After sitting down at the table and ordering, a bartender will come over and put on a 45-second show full of fire to make your cocktail. It is a lot of fun, and you will see it being continuously made on a busy night.
Coffee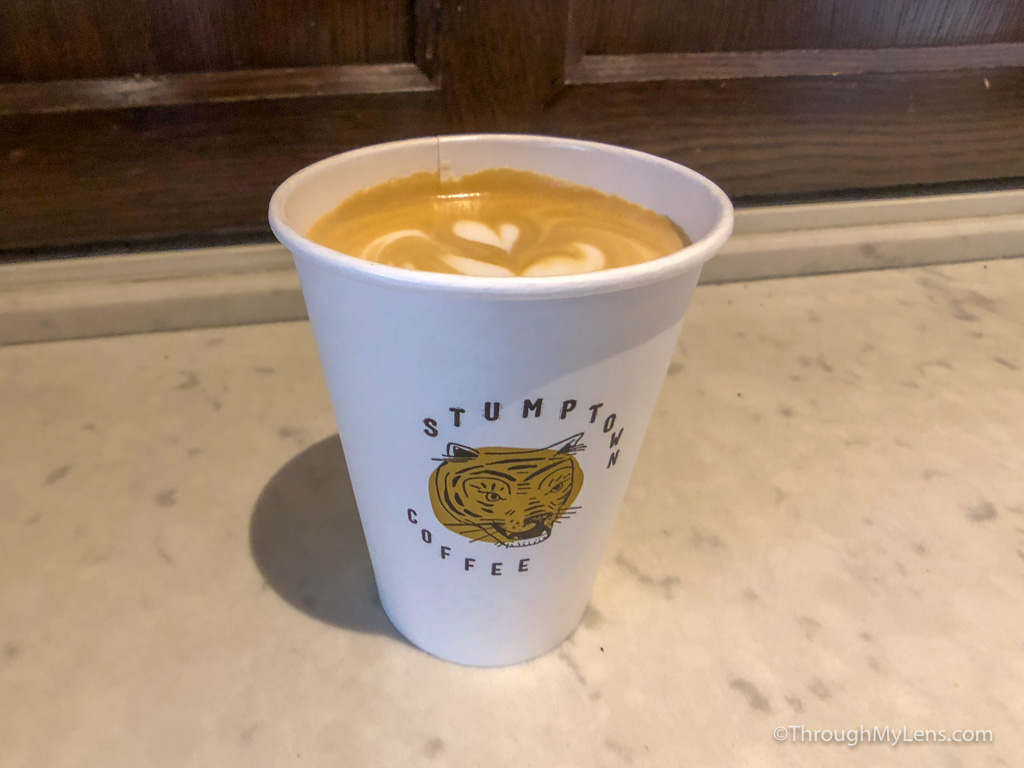 Portland is a popular spot for coffee, and I am happy to say I indulge in it every time I visit. Stumptown is one of the most popular since they have multiple locations and one is close to Powell Books, but if I had to pick, Heart is probably my favorite. I usually always take a few pounds home when I go there.
Beer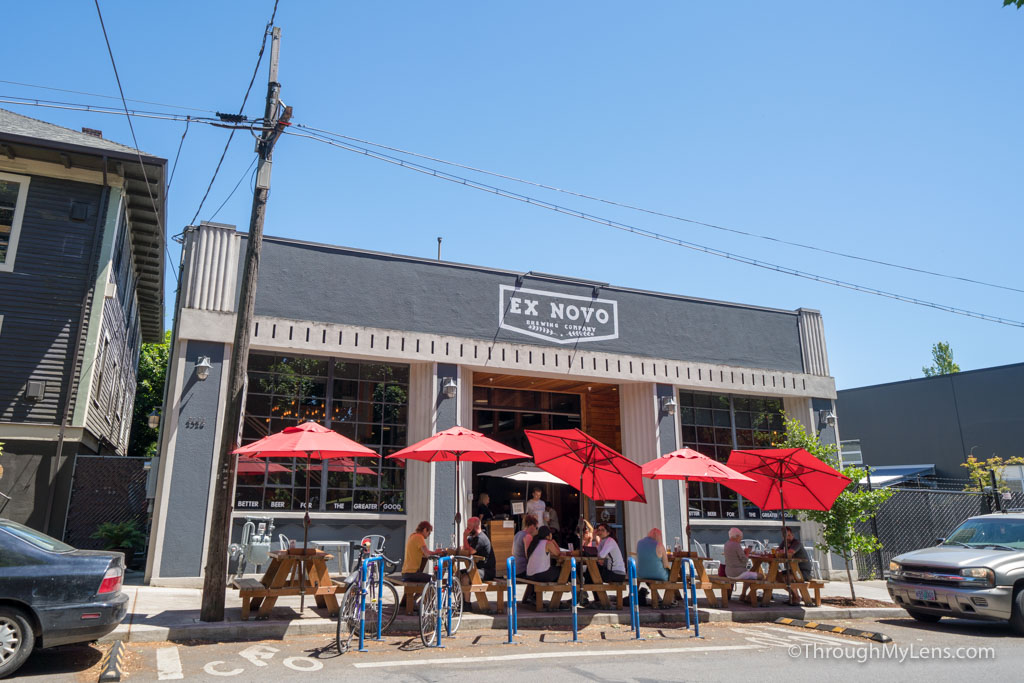 Portland is also a craft beer city, and honestly, I could make a whole video on all of the beer to try here like Deschutes, Breakside, and Hair of the Dog. One that I do want to share is Ex Novo though. They make great beer, and one of the things I like about them is that all of their profits go towards charity. They support charities like Friends of the Children, International Justice Mission and Mercy Corps. It is fun to drink good beer and support a worthy cause.
Alright, I think that is it, please let me know what I left off in the comments so that I can explore more places in Portland.