Our seventh day on Route 66 marked the middle of our 14-day journey and took us from Amarillo, Texas to Oklahoma City, Oklahoma. It was one of the more relaxed days, but we still saw a lot of fun things like the VW Slug Bug Ranch, the Devils Rope Museum, and a visit with the man who was the inspiration for Mater in the Cars movie. Here are all of the stops we made on day seven and let me know your favorite in the comments.
Details
Mileage: 260 Miles
Amarillo, TX to Oklahoma City, OK
Read about the whole trip here
Beef Burger Barrel & Cowboy Motel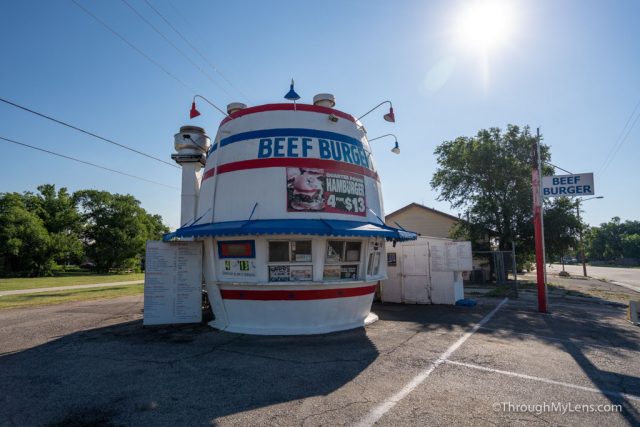 On the way out of Amarillo, we stopped at a few old signs and motels to take some photos before making our way to our first actual stop.
VW Slug Bug Ranch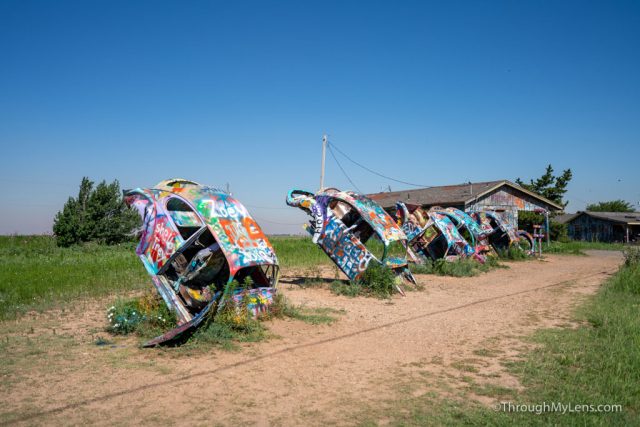 The VW Slug Bug Ranch was our first real stop on the route, and it was something we didn't even know was there. The ranch was much like the Cadillac ranch on the other side of town, except that it had VW bugs instead. There was not any information about it, but it was fun to walk around for a few minutes.
Groom Cross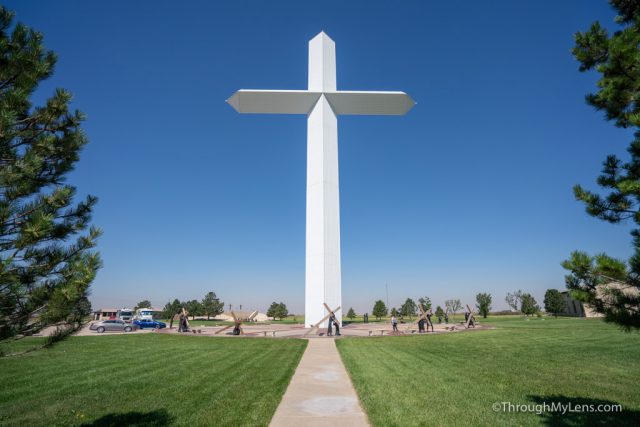 Heading onward, this 19 story cross is something you will see for miles as you are driving, so it is worth a quick stop. It is the most significant cross I have ever seen, and along the base, many statues are showing the life and death of Jesus Christ.
Leaning Tower of Texas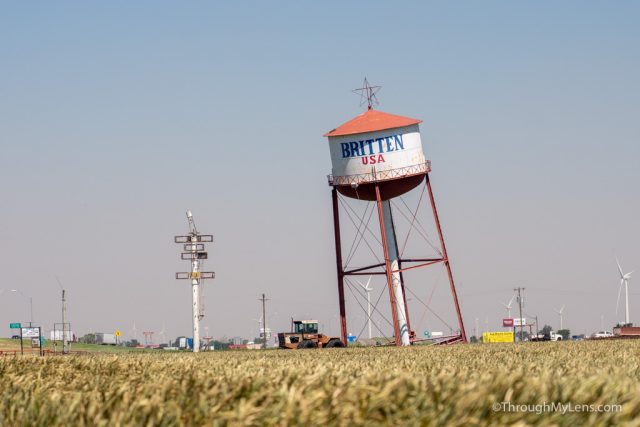 Often known as the leaning tower of Texas, this crooked water tower was used to draw in travelers to a truck stop nearby. The truck stop is long gone now, but the tower remains, and it is a favorite stop for many along this portion of the route.
66 Service Station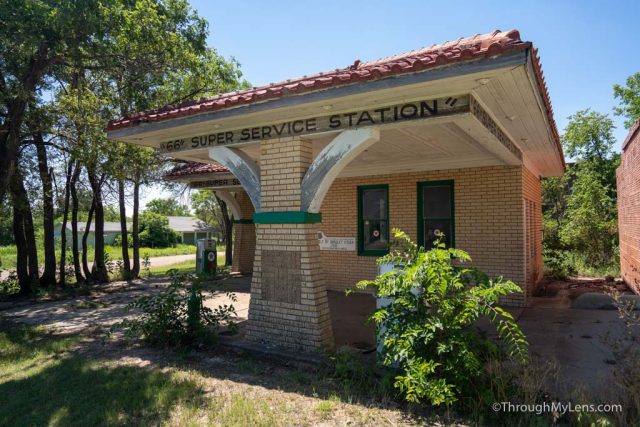 On the way to our next stop, we saw another service station that we stopped at for a few photos.
Devils Rope / Route 66 Museum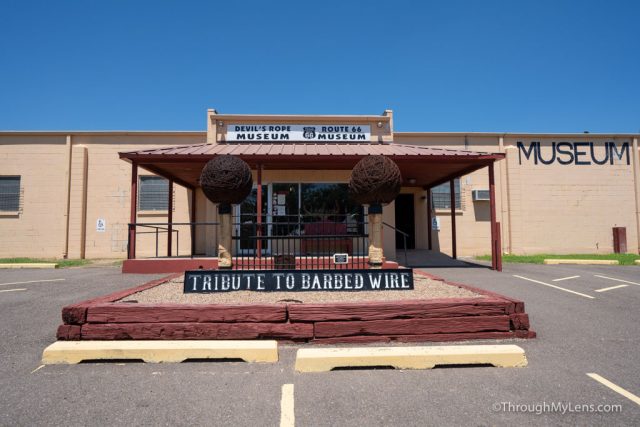 In the town of Mclean, Texas, there is a museum that has a small but significant exhibit on Route 66 and an extensive exhibit on barbed wire. The barbed wire portion is vast, and it was one of my dad's favorite stops along Route 66.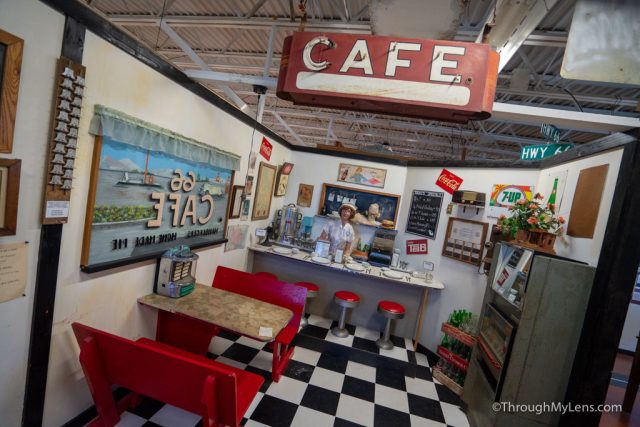 The Route 66 Museum is worth a stop too, as it has the original bull from the Texas Steak Ranch and a fun exhibit on the old Reptile Ranch that used to be along the route.
Phillips 66 Service Station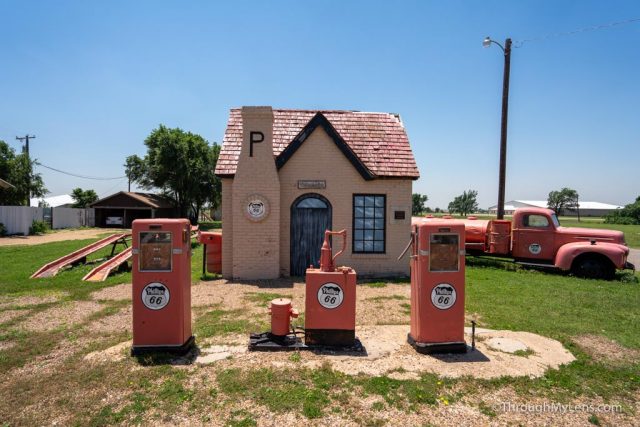 In the same town, also head over to the old service station. It is really well done and one of the better ones for photos along the route.
U Drop-In Cafe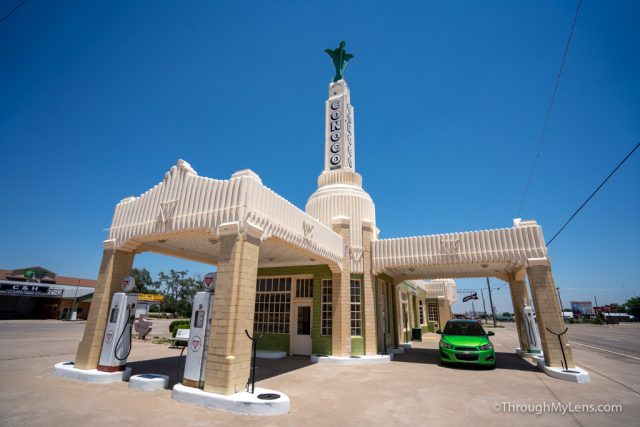 Built in 1936 and known as the Tower Station, the U Drop-in Cafe is an iconic building on Route 66. This building is so well known that it was even recreated in the Cars movie and Cars Land in Disney's California Adventure. The cafe is a museum and shop now with no food, but it did serve Elvis when he drove Route 66, and it is a great last stop in Texas.
Sand Hill Curiosity Shop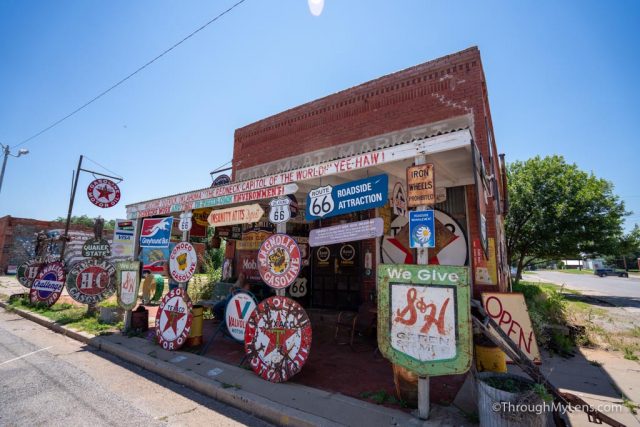 In Erick, Oklahoma, Sand Hill Curiosity Shop is one of those places you don't want to miss. Home to Harley, who was the inspiration for Mater in the Cars movie, this place is crazy from the inside to the out. It has an overwhelming amount of stuff to see, and if you are there when Harley is, he is a crack up to talk to. Do note though that he is not always family-friendly though.
Beckham County Courthouse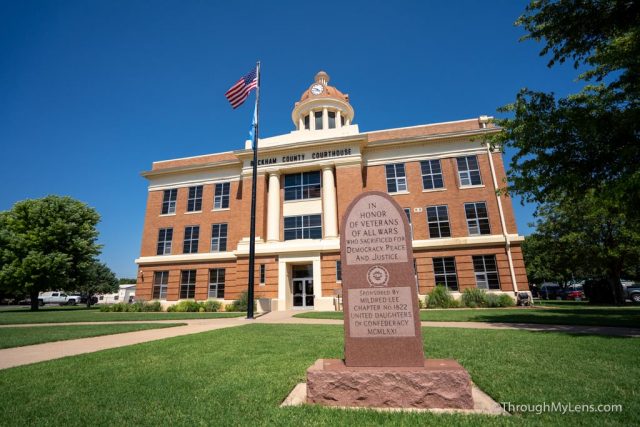 If you are a fan of Grapes of Wrath, the Beckham County Courthouse was shown in the back of a scene from the Grapes of Wrath movie.
National Route 66 Museum in Elk City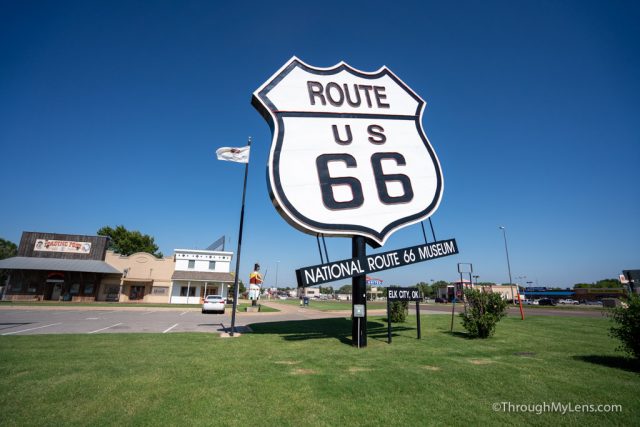 Next up, you will visit one of two great Route 66 museums back to back. The first has more interactive exhibits with cars you can sit in, movies to watch, and even a fire station pole you can slide down. Outside it has one of the largest Route 66 signs in the world as well.
Oklahoma Route 66 Museum in Clinton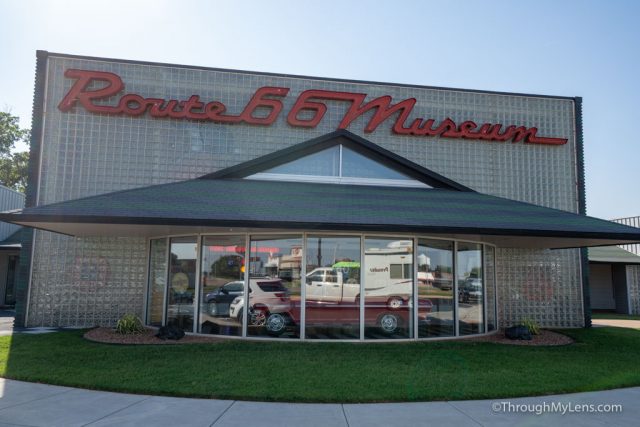 The next museum is probably the most well done on the entire route, and it sits in the town of Clinton. This museum costs to enter and has tons of exhibits as you make your way around the building. Some of the highlights were the photos of the route and the presentation that showed old footage people gave them from their Route 66 drives. Outside there is a hot dog stand that was moved here, and that is cool to see in all its glory.
Lucille's Roadhouse Restaurant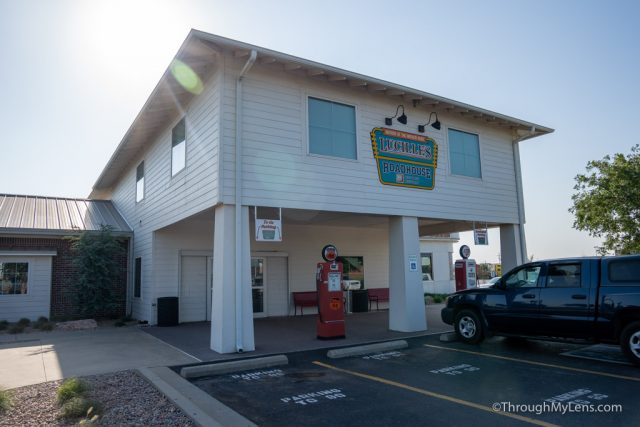 It was about dinner time for us, so we decided to head to Lucilles Roadhouse and grab some food. This is a new place that is named after a famous old gas station only a few miles east. It was like a typical sit down spot, but the food was pretty good.
Lucille's Actual Roadhouse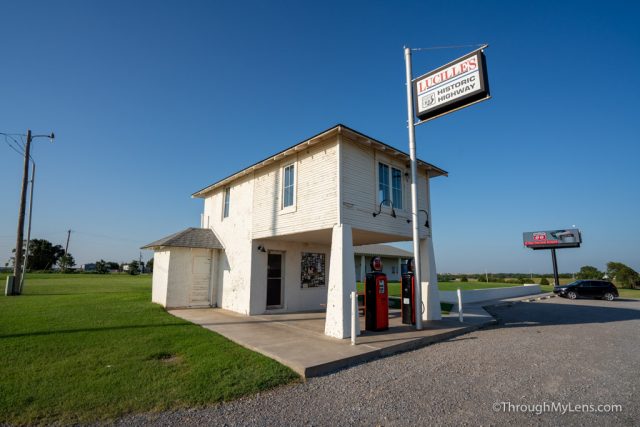 After dinner, we headed to the building from which the restaurant got its name. This old service station was from the 1920s, and it is famous along Route 66. It wasn't open, but it was cool to see from the outside.
Pony Truss Bridge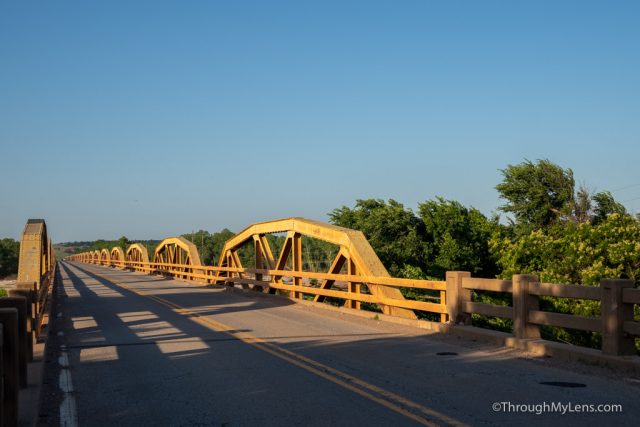 Known as the William H. Murray Bridge, it is over 4,000 feet long featuring multiple trusses. It was hard to get a good photo, but it is fun to drive over.
El Reno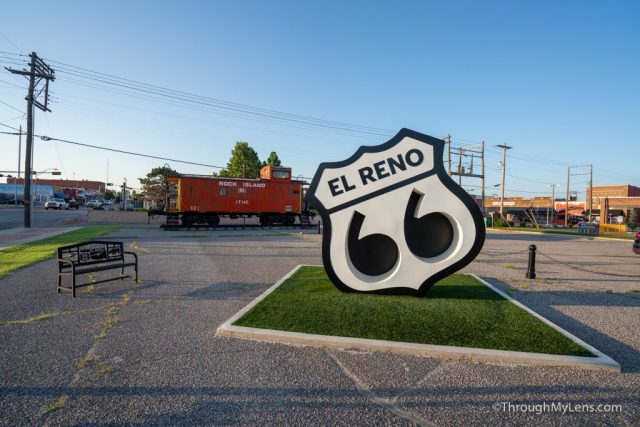 We were chasing the sunset, so we made our way to El Reno, hoping that we might get there in time to try one of their famous onion burgers. We didn't make it though, so we just stopped in the downtown square and took a few photos before heading on.
Yukon Mill & Flour Company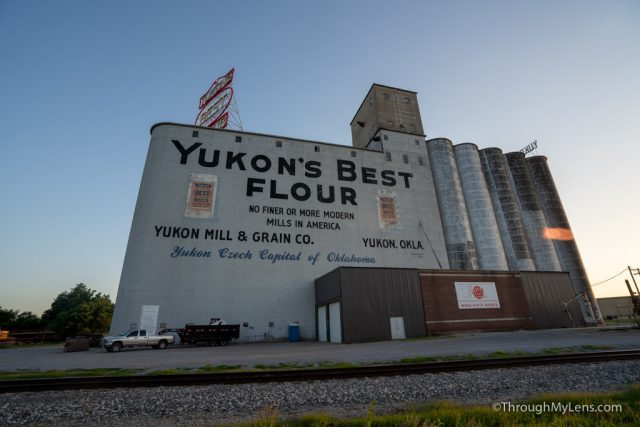 On the way out of El Reno, there is a fantastic old floor building that is great for photos as well.
Lake Overholser Bridge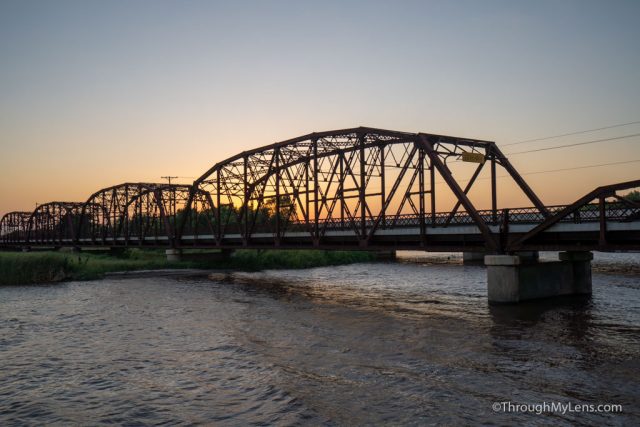 As the sun was fading, we made it to the Lake Overholser Bridge, another famous bridge on the route and stopped in the park that it was attached to take a few photos. It was a great end to the day with the sun setting over the bridge.
Pop's Soda Shop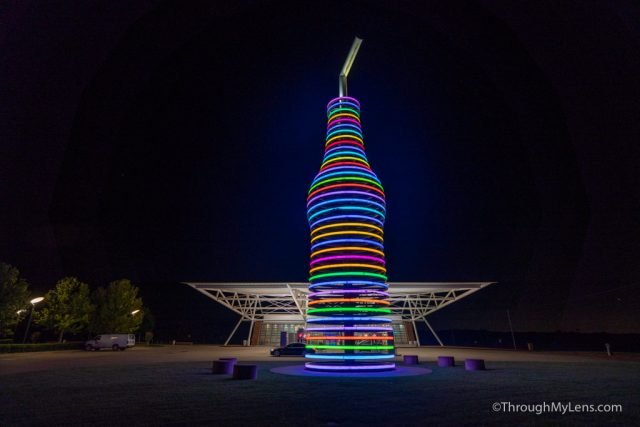 After checking into our hotel, we decided that we needed to do the 30-minute drive to Pops Soda Shop even though we were exhausted. This place needs to be experienced at night, and since this was the only night we would be here, we didn't want to miss it. It was easily worth the drive as the LED soda outside of the shop is about four stories tall, and it changes colors continually, making it a great place to visit at night and a perfect end to day 7.
Highlight
Jeff – Devils Rope Museum was fascinating with all of the tools and how it was made/spliced/etc. Also, visiting Harley was a lot of fun, and having him sing Route 66 song was amazing. Do note that he is a little adult-only though.
Josh – Route 66 Museum at Devils Rope Museum was fun with the Reptile Ranch story. Also, hearing the Route 66 song sung by Harley was amazing.
That's it for day 7, let me know what we left off in the comments. Read about all of the days here.