El Paso is a city in the western part of Texas, right on the US / Mexico border. Due to its place on the Rio Grande, the location has a storied history dating all the way back to hunters and gathers in the Hueco Tanks area, Spanish colonizers in the 1500s, and eventually the start of the city itself in the mid-1800s. El Paso today is one of the largest cities in Texas and is a popular town due to its location and the college that brings students from all over the world. We spent a few days exploring El Paso and here are some of our favorite spots. Let us know what we left off in the comments!
Downtown El Paso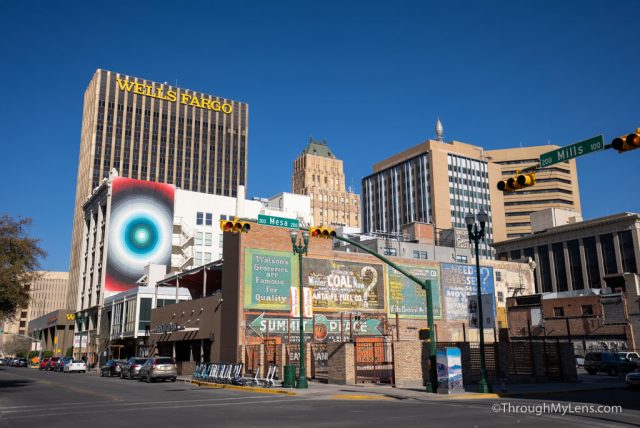 Downtown El Paso is known for San Jacinto Park, which has a statue of alligators right in the center. This statue was made as an homage to the alligators who used to live in the public park in the early to mid-1900s.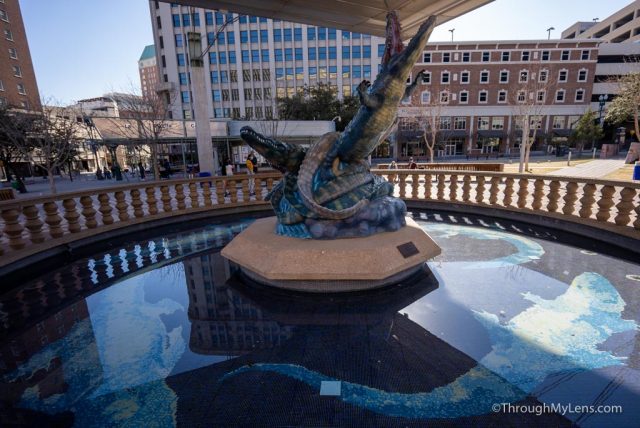 It's a nice park with art and even public ping pong tables. Walking around from there you should visit the Plaza Theater, which is historic in the city, and the Museum of Art (it's free to visit).
El Paso Scenic Drive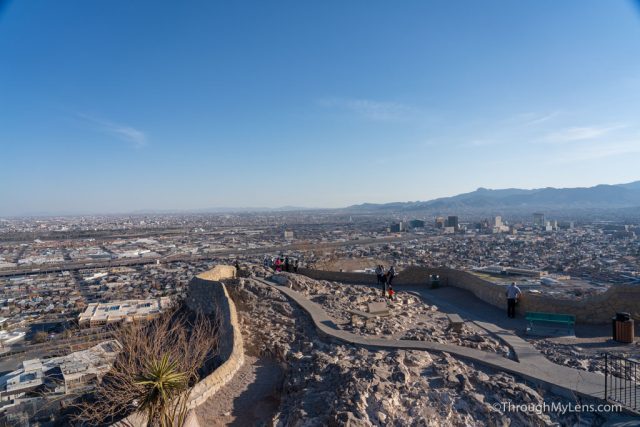 Moving on from downtown, the next recommendation is the El Paso Scenic Drive. This is probably my favorite thing to do in El Paso as the views are awesome. This drive takes you up to a viewpoint in the Franklin Mountains that looks down over the city and out into Mexico. It's a great viewpoint, especially at sunrise or sunset. It's crazy that it is only a 10-minute drive from Downtown El Paso as well. Be sure to also stop at Tom Lea Upper Park on the way down from the drive. It's also a nice spot for a view of Downtown El Paso as well.
L&J Cafe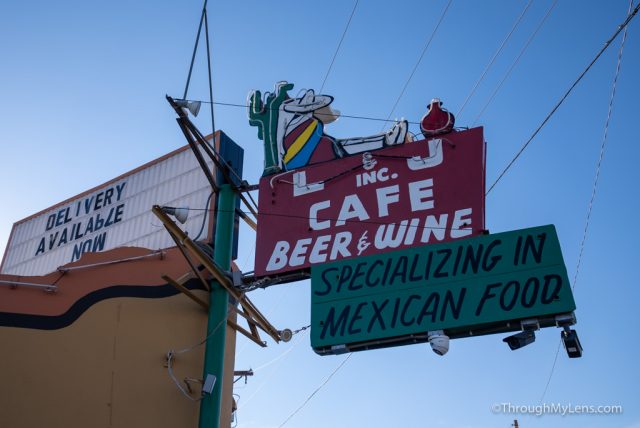 If you only eat one thing in El Paso, make sure it's L&J Cafe. This place has some of the best Tex Mex I have ever had. From the salsa they give you that is hot and has a unique tomato sauce base to the green chili enchiladas; it's worth the wait. I highly recommend the green chili chicken enchiladas with raw onions, sour cream, and an egg, but the mole is also pretty epic. It's a great historic spot for an amazing meal in El Paso.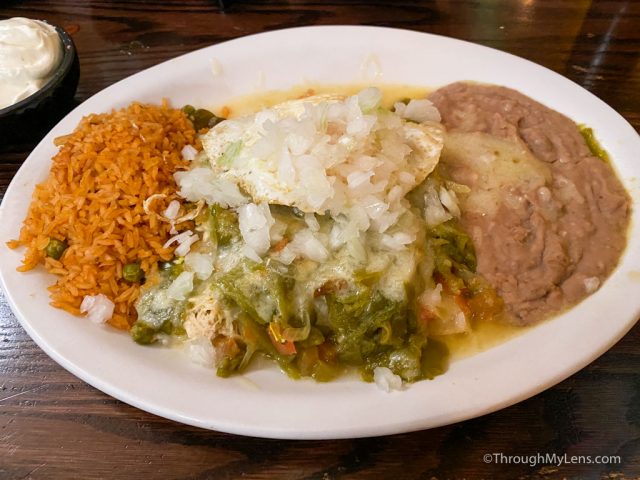 Chico's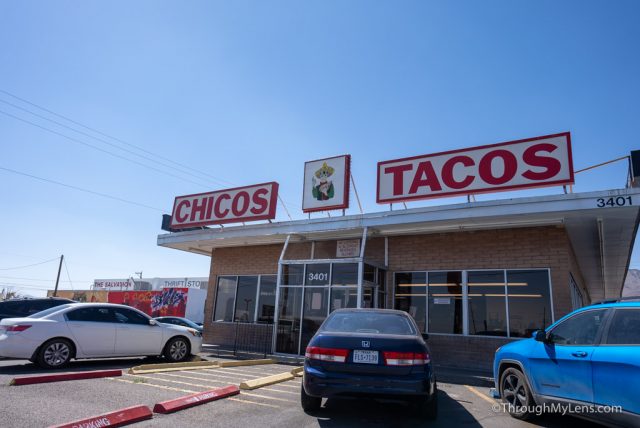 Chico's is a local favorite fast food spot known for its rolled tacos (also known as flautas) that are basically drowning in a tomato soup-based sauce. It's an institution in El Paso and a good spot for a cheap meal, but both my dad and I weren't overly impressed. Still, it is a must visit in El Paso since it has been a part of the city for so long. Be sure to let us know what you think in the comments. 
Border Patrol Museum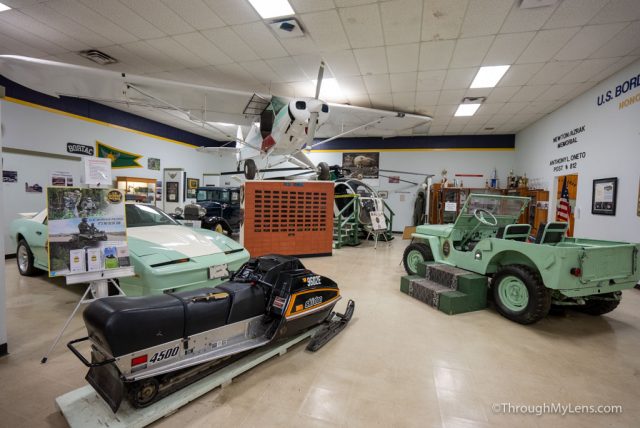 With the city being so close to the border, it was interesting to find out that they had a museum dedicated to the border patrol history. It was pretty unique to learn more about all of the vehicles that have been used over the years, both by border patrol and by those crossing the border. Not a big museum, but it's free and accepts donations.
Casa de Asucar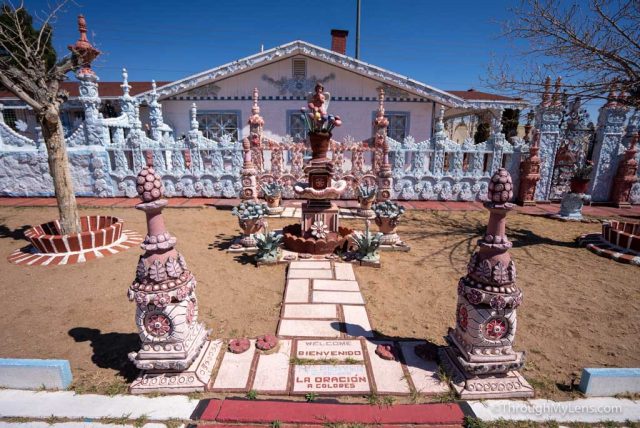 Casa De Azucar is a private residence and an amazing palace of art from the hard work of one man. He has been doing the art for over 24 years, and it is stunning to see. We got a chance to chat with him and learn about how he wants to keep El Paso beautiful and do his part to encourage the city that he loves. It was an enjoyable stop, and be sure to leave a donation if you visit. 
UTEP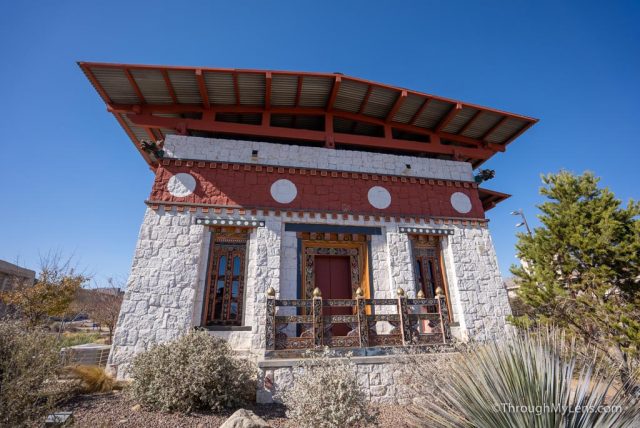 El Paso is home to the University of Texas-El Paso. It's a huge portion of the city's western area, and it is a fun place to walk around and explore. The campus has the popular Centennial Museum, Lhakhang (a Bhutanese temple), and lots of art around the campus. I always like exploring these big colleges and UTEP was no different. Plus, you can see into Mexico from many of the parking lots or a football game if you are there at the right time.
These next three recommendations leave the downtown area of El Paso to a few spots outside of the city. 
Mission Trail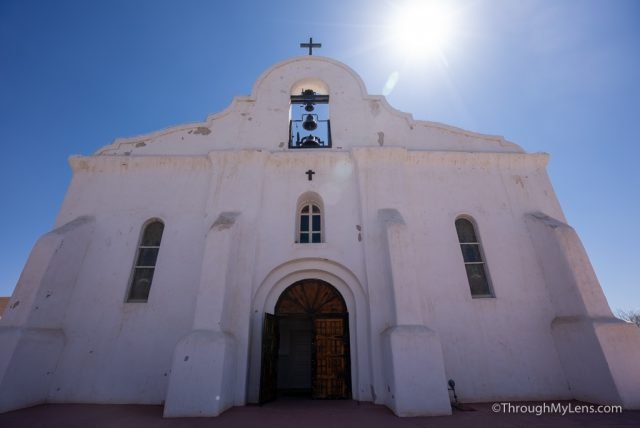 First is the Mission Trail south of El Paso. On the Mission Trail, there are three missions to see from the seventeenth and eighteenth centuries. I recommend driving the nine-mile trail and visiting each of them to see how each one differs from the others. When I went two out of the three were open to go inside as well.
Hueco Tanks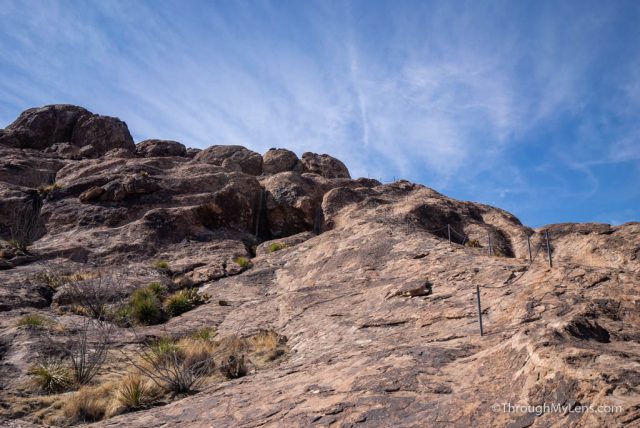 Hueco Tanks is a popular climbing area outside of the city that is also great for hiking. The large rocks are home to caves, small sources of water, and even pictographs. Plan to spend a half-day just climbing around and doing many of the short trails in the park. I like the chains trail the best myself as it takes you up to a great viewpoint in the park.
Las Cruces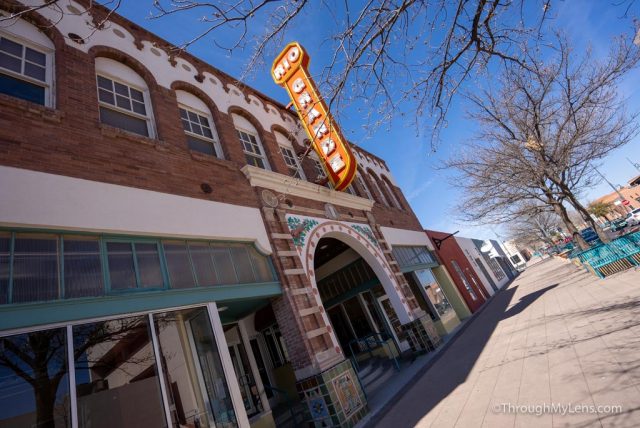 Lastly, if you have time while in El Paso, spend a half-day in Las Cruces. This historic town is only 45 minutes from El Paso, and it has great Mexican food, a historic downtown, and the world's largest chili pepper. It's a fun little adventure while visiting El Paso. Plus, if you have more time, you can even head over to White Sands National Park as well. 
To end this post, here are A few other quick spots to see in the city. 
Welcome to El Paso Sign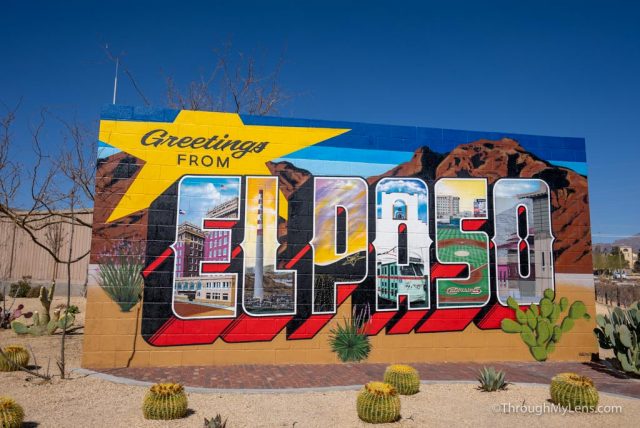 This famous sign is a fun place for a photo while in El Paso. There are usually a few other people taking photos there as well. 
Chamizal National Monument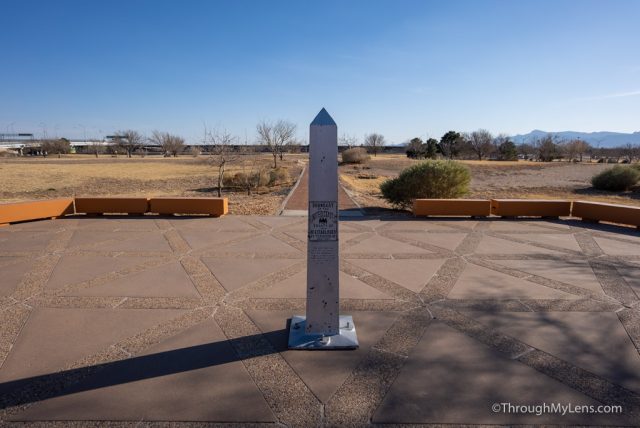 This is a park run by the National Park Service that spotlights the USA and Mexico's agreement regarding border disputes over the shifting of the Rio Grande. It was closed for an entire year during covid, so that I couldn't go into the cultural center but it is worth a stop in El Paso.
That's it for my recommendations in El Paso. Let me know what I left off in the comments!