Today, we're diving into the culinary paradise that is Austin, Texas—a city known for its diverse flavors, innovative eateries, and, of course, world-class barbecue. From the smoky, slow-cooked briskets to the most delectable vegan delights, here are __ of my favorite places in Austin. Austin really does have something for everyone, whether it is breakfast tacos, queso, or donuts. So, loosen up those belts and feast your eyes on my favorite food in Austin. Of course, this is by no means a complete list, so be sure to let me know what I left off that you love in the comments, and let's jump into it.
First up – BBQ!
Franklin Barbecue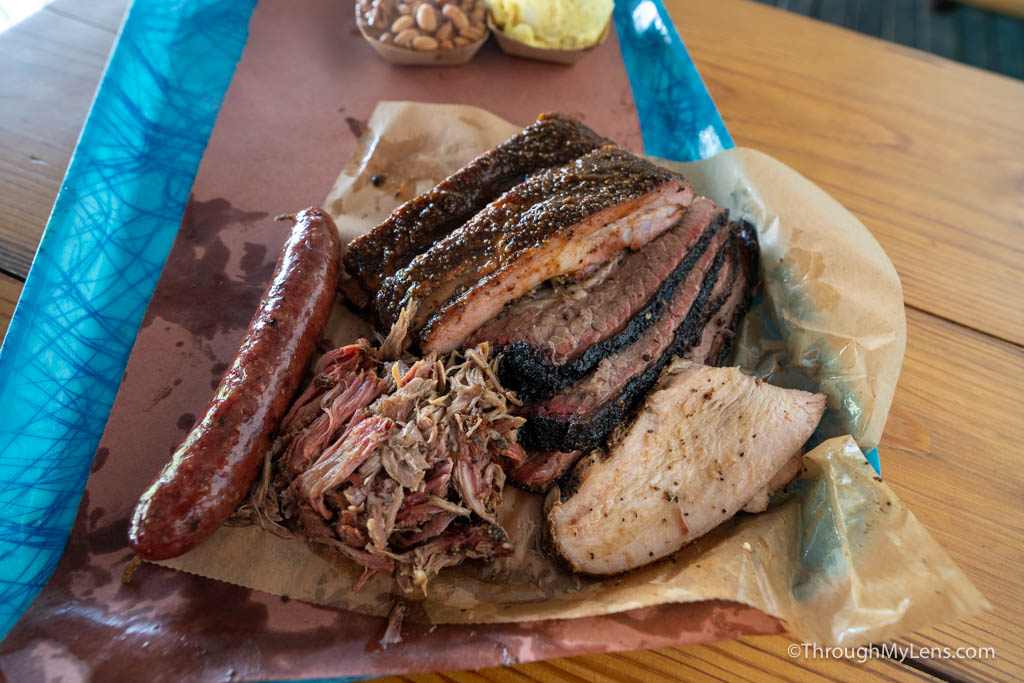 A visit to Austin isn't complete without trying the legendary bbq at Franklin. Known for its mouthwatering tenderness and rich flavors, Franklin Barbecue has exceptional quality and a dedication to the craft, making it a must-visit destination for barbecue enthusiasts. I went on a Sunday, got there at 8, three hours and a half hours before they open and was number 18 in line. By the time they opened there were over 125 people in line. This is a half-day adventure but it is a true culinary adventure.
Interstellar BBQ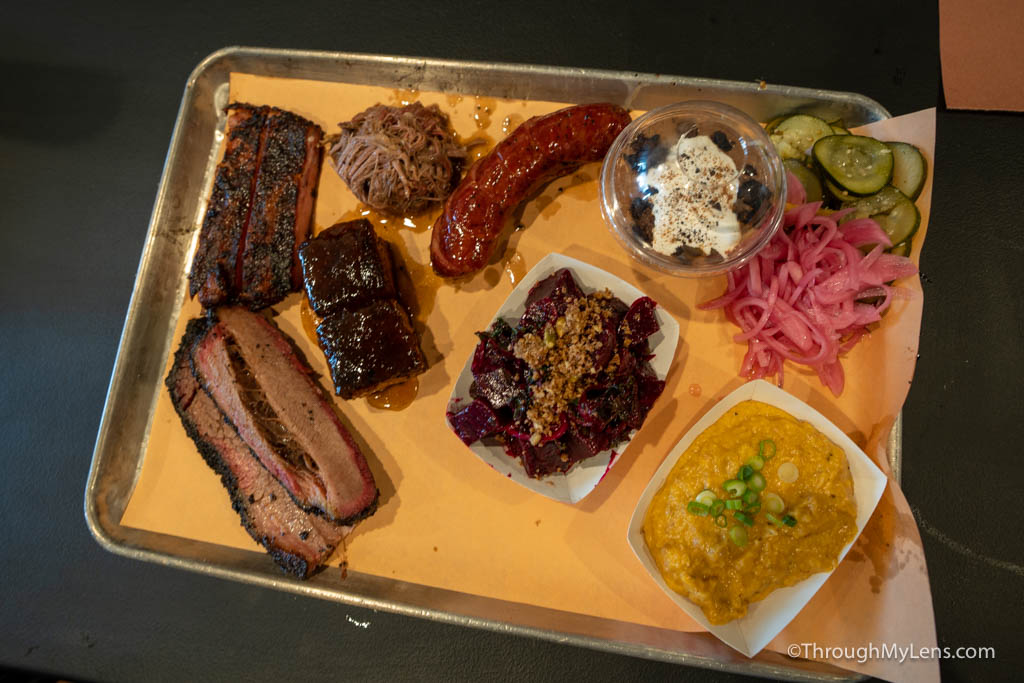 If you don't want to wait in the crazy line at Franklin, here are a few other great BBQ spots in Austin. First, for a unique and innovative barbecue experience, head to Interstellar. Their creative menu, which combines traditional BBQ techniques with global culinary influences, offers a refreshing twist on classic favorites. The peach glaze on the pork belly was especially mouthwatering and the sides here are top-notch as well.
La Barbecue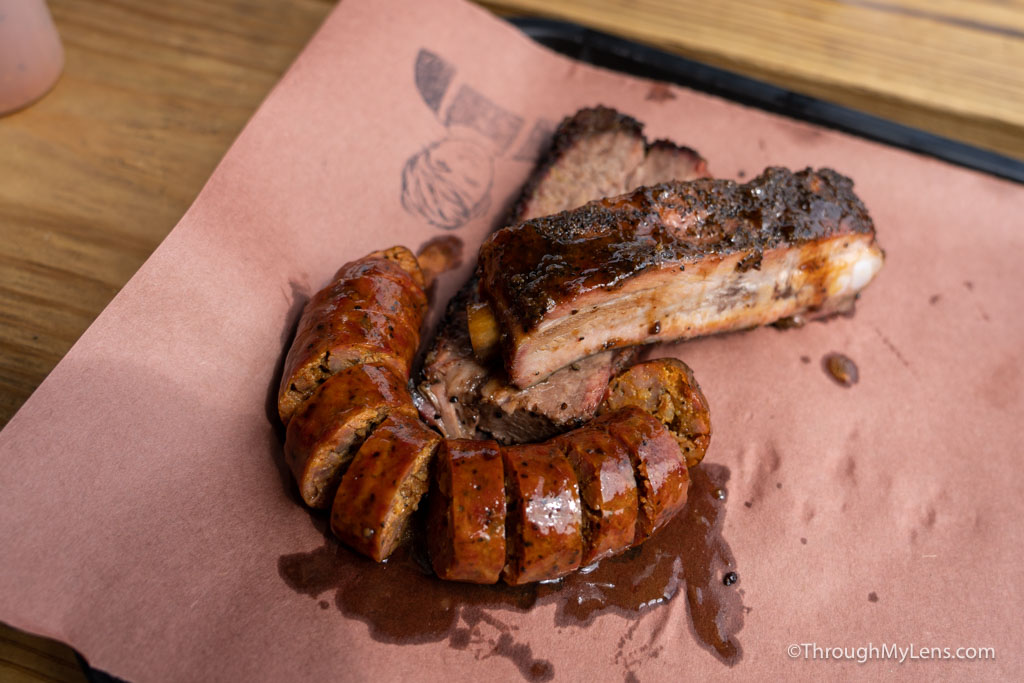 La Barbecue is another must-visit spot for barbecue enthusiasts and a local favorite. Their slow-smoked meats, coupled with their award-winning homemade sauces, make for a finger-licking experience. I was especially fond of the sausage here. Like all of the BBQ spots on this list, I recommend getting here 15-20 minutes before they open.
LeRoy and Lewis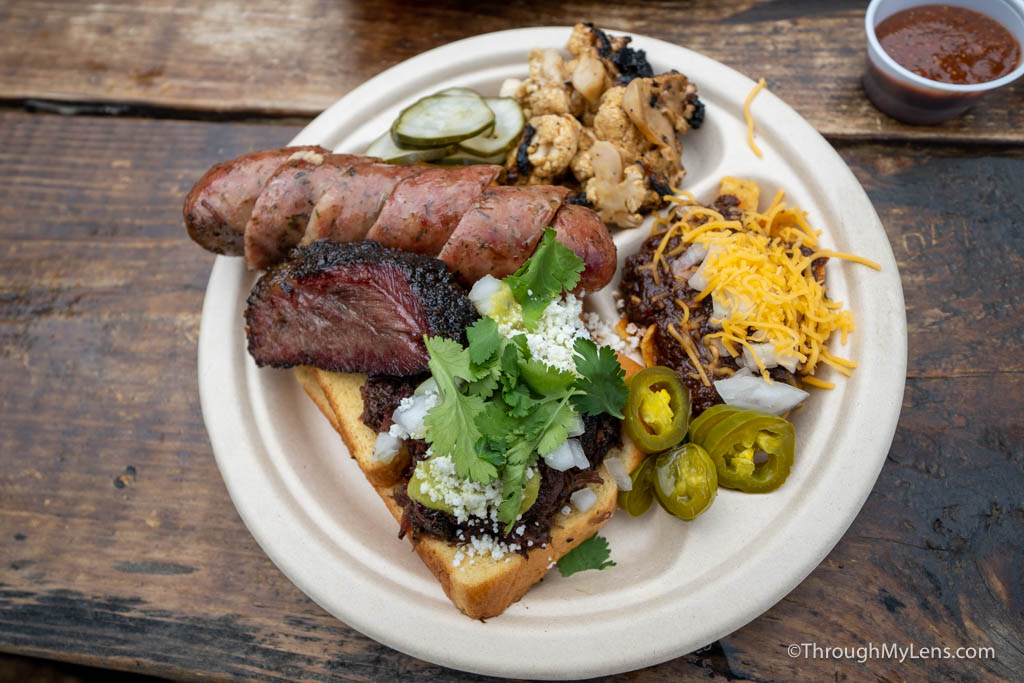 This innovative barbecue joint offers a modern take on classic Texas barbecue. With rotating offerings, and brisket only served on the weekends, LeRoy and Lewis serves up unique, flavorful dishes that showcase local ingredients and creative culinary techniques, adding to the Texas BBQ lore with their own additions. The beef cheeks here is one of my favorite things I ate while in Austin.
Distant Relatives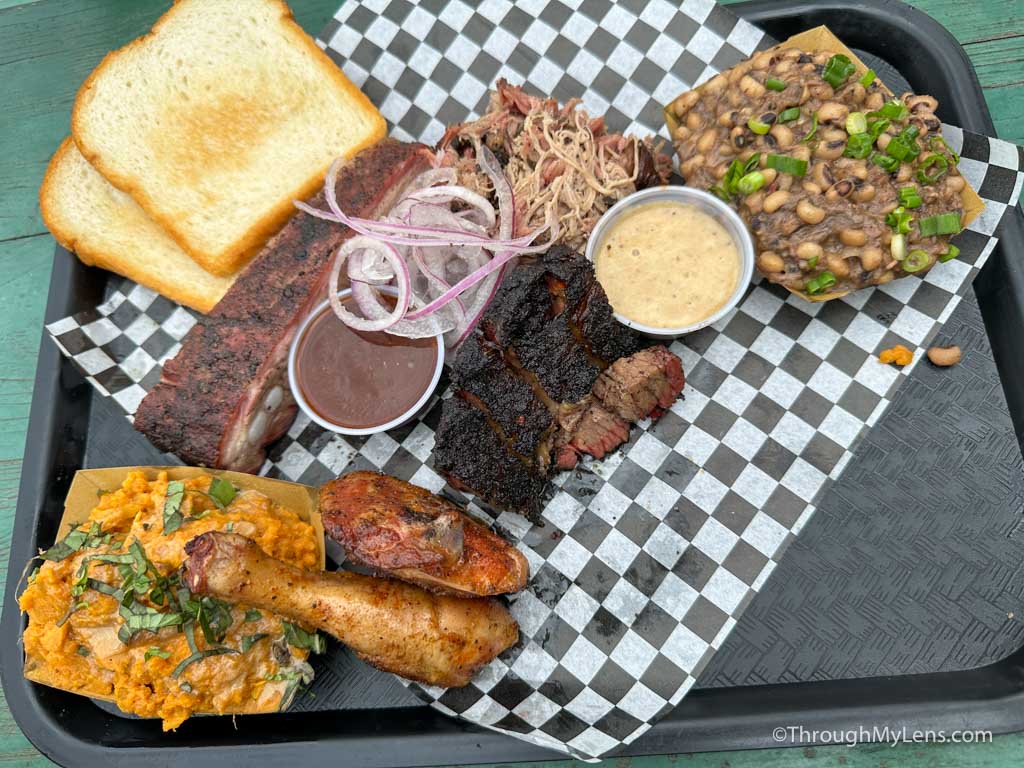 For my last BBQ spot on this list, but by no means the last BBQ spot in Austin, we have Distant Relatives. Housed in a food truck, like Leroy and Lewis, the BBQ here is an in-between of the classics and the new school. They have mouthwatering brisket, but they serve it with a mustard butter sauce you can dip it in. They also make chicken here that is worth waiting for by itself. Plus it is in the parking lot for a brewery so you can grab a drink as well.
Honestly, the BBQ in Austin is worth the trip alone, but if you are looking for some non BBQ recommendations, let's continue the list with tacos.
Tacos!
Torchy's Tacos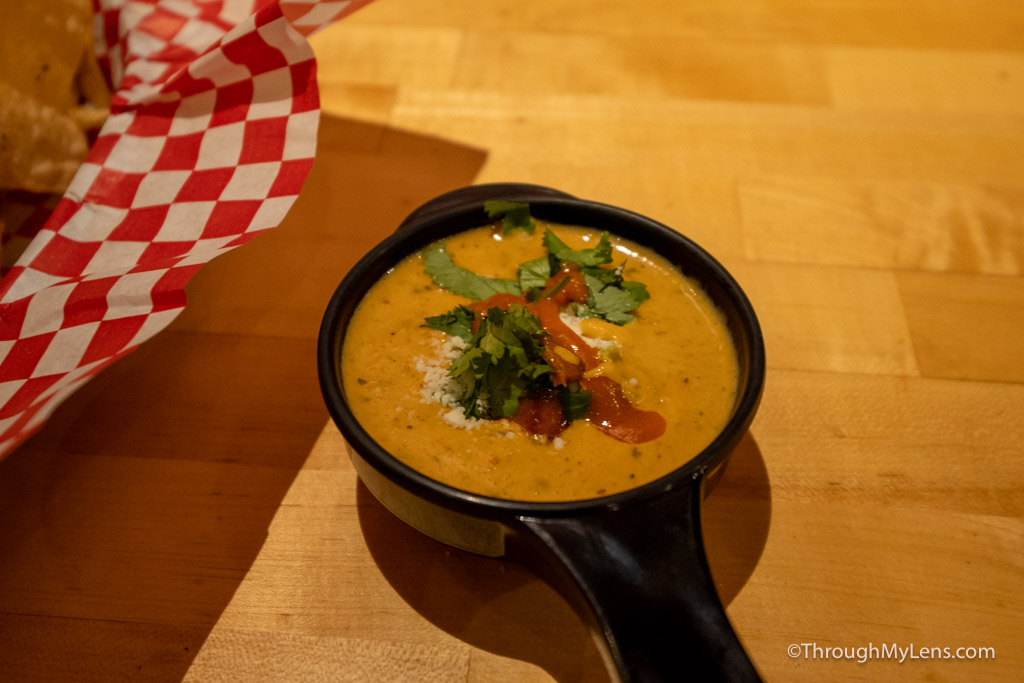 Torchy's Tacos is an institution in Austin and has become a staple for a reason. With its creative and delicious taco offerings, ranging from classic breakfast tacos to unique combinations like fried chicken and chilis, you can't go wrong with whatever you order. Just be sure to get the queso; that is what they are known for.
Veracruz All Natural Tacos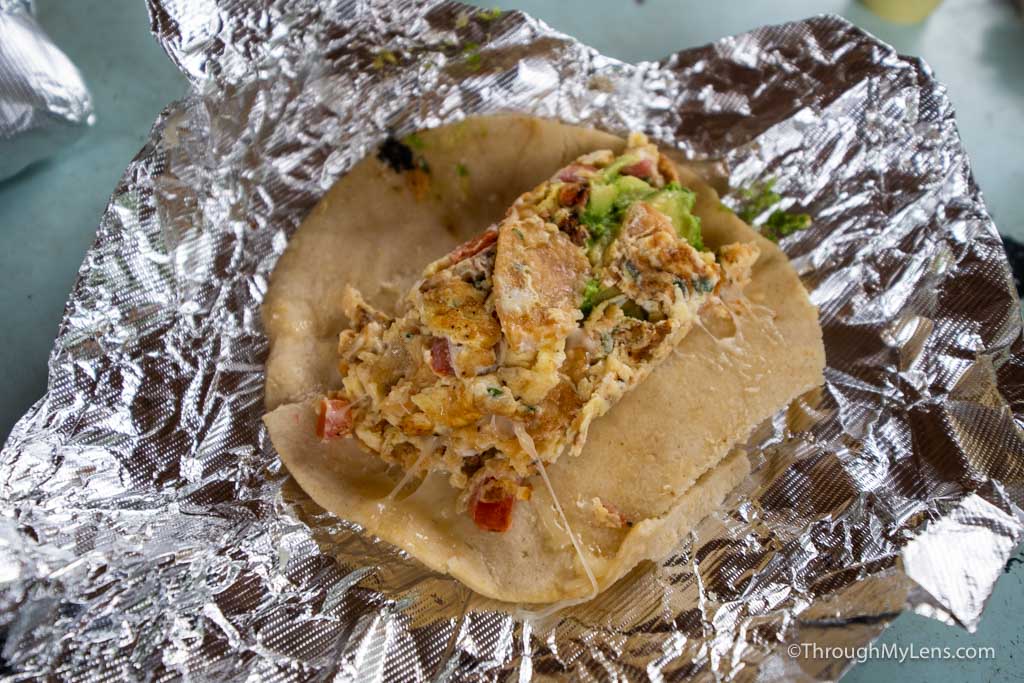 For an authentic Mexican street food taste, look no further than Veracruz All Natural Tacos. Known for their fresh, made-from-scratch tortillas and flavorful fillings, these tacos are a local favorite and a must-try for any visitor. The migas tacos are what you should order. They are a foodie adventure, loaded with eggs, meat, and, surprisingly, tortilla chips.
Valentina's Tex Mex BBQ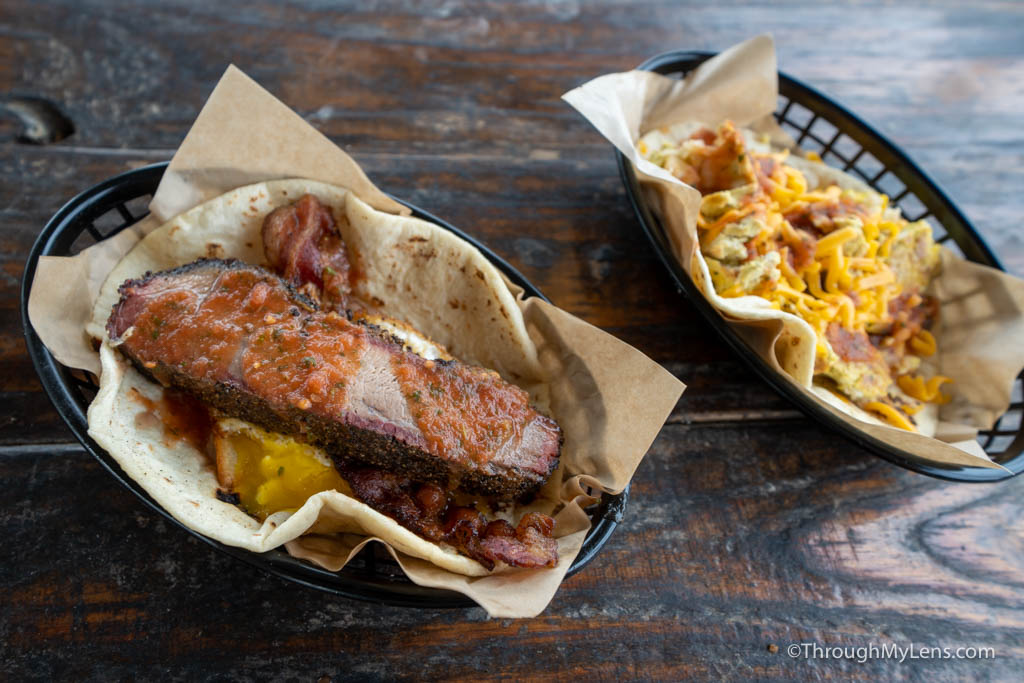 Looking for the definition of a Texas breakfast taco, don't miss Valentina's Tex Mex BBQ. Combining the best of Texas barbecue with Mexican flavors, Valentina's offers a mouthwatering array of tacos, smoked meats, and homemade salsas that will leave you craving more. The real deal Holyfield has a massive strip of brisket slapped right on top of the taco. It is the kind of taco you can eat for breakfast and not even need to eat lunch after.
Vegetarian!
Bouldin Creek Café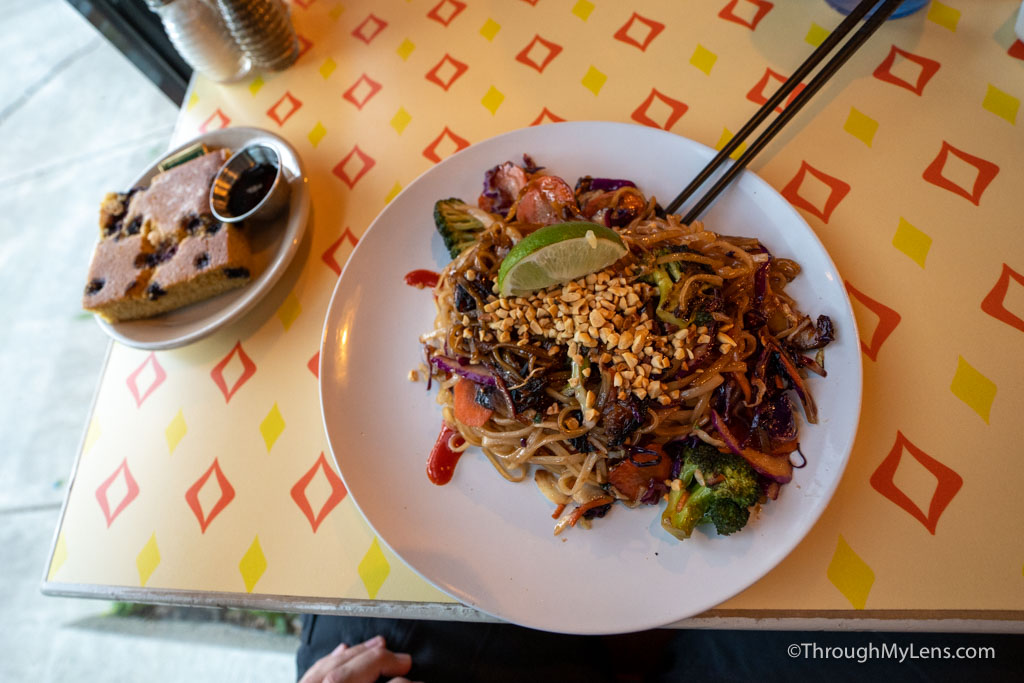 Leaving the tacos behind, if you are looking for a delicious vegetarian spot, you can't beat Bouldin Creek Café: This beloved vegetarian and vegan café offers a diverse menu of flavorful, healthy food. With its welcoming atmosphere and commitment to sustainability, Bouldin Creek Café is a perfect spot for health-conscious diners and those seeking delicious plant-based options right in the heart of the city.
The Rest!
Loro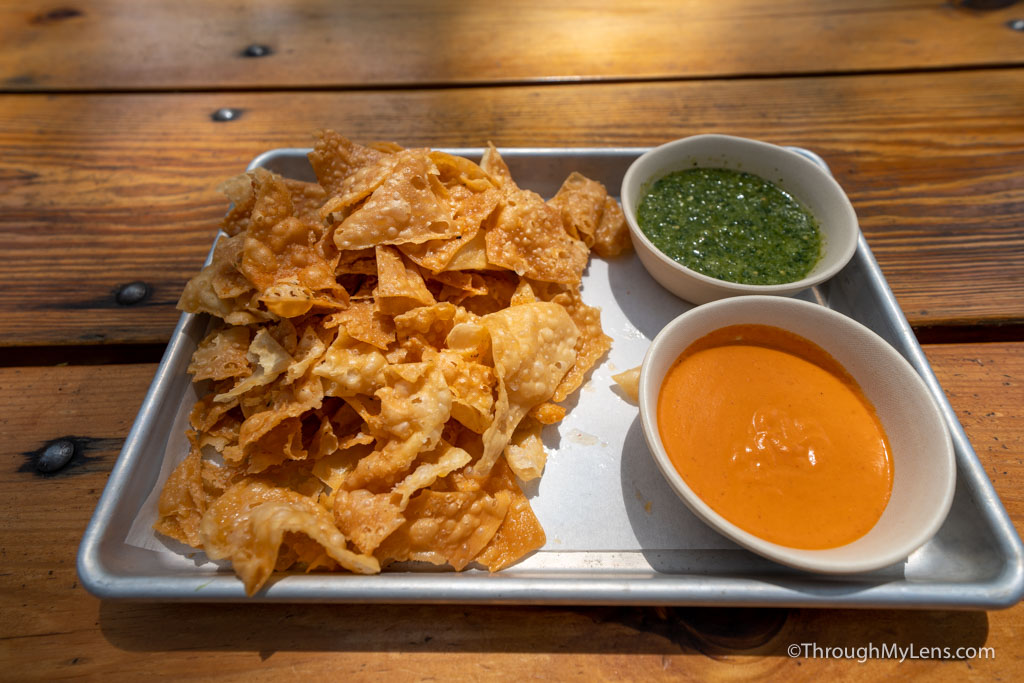 Next up, Loro is a must-visit destination for fans of Asian-inspired cuisine. This casual eatery, driven by renowned chefs Tyson Cole and Aaron Franklin (yes, the Aaron Franklin from Franklin BBQ), offers a mouthwatering fusion of flavors and techniques, resulting in unforgettable dishes. The location is also impressive, with a large outdoor seating area shaded by trees, making for a relaxing spot during the week and a hopping spot on the weekends.
The Oasis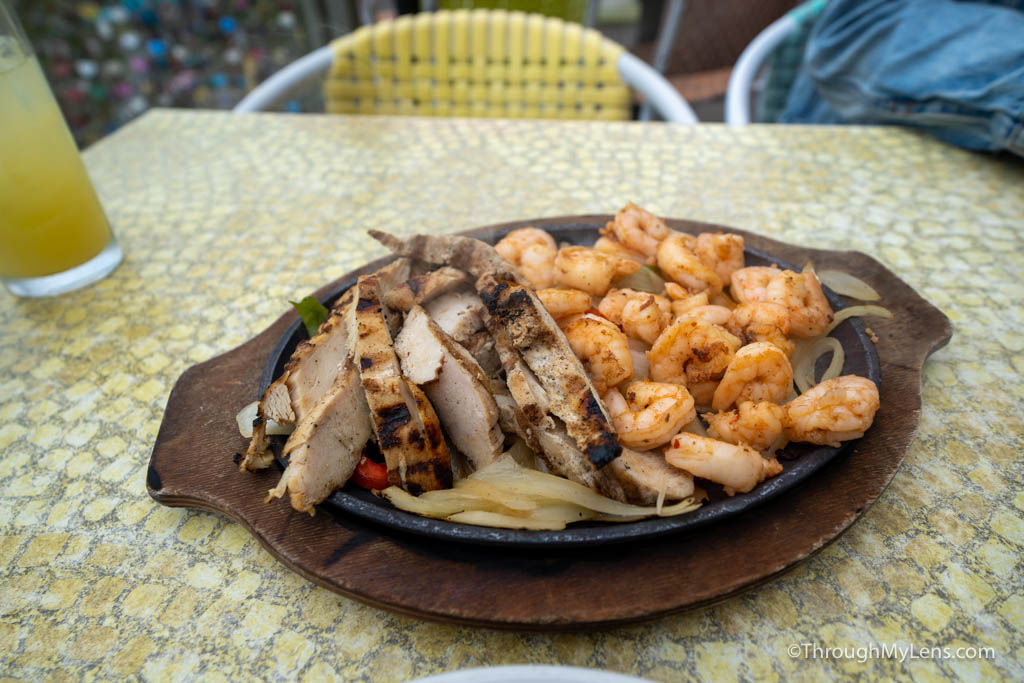 The Oasis is an iconic Austin restaurant known for its stunning views of Lake Travis and gorgeous sunsets. They even call themselves the sunset capitol of Texas. With an extensive menu featuring Tex-Mex and American fare, The Oasis is the perfect spot for a memorable meal with a view. When we went, clouds blocked the sun, but it was still a fun dinner with one of the best views I have ever had during a meal.
Home Slice Pizza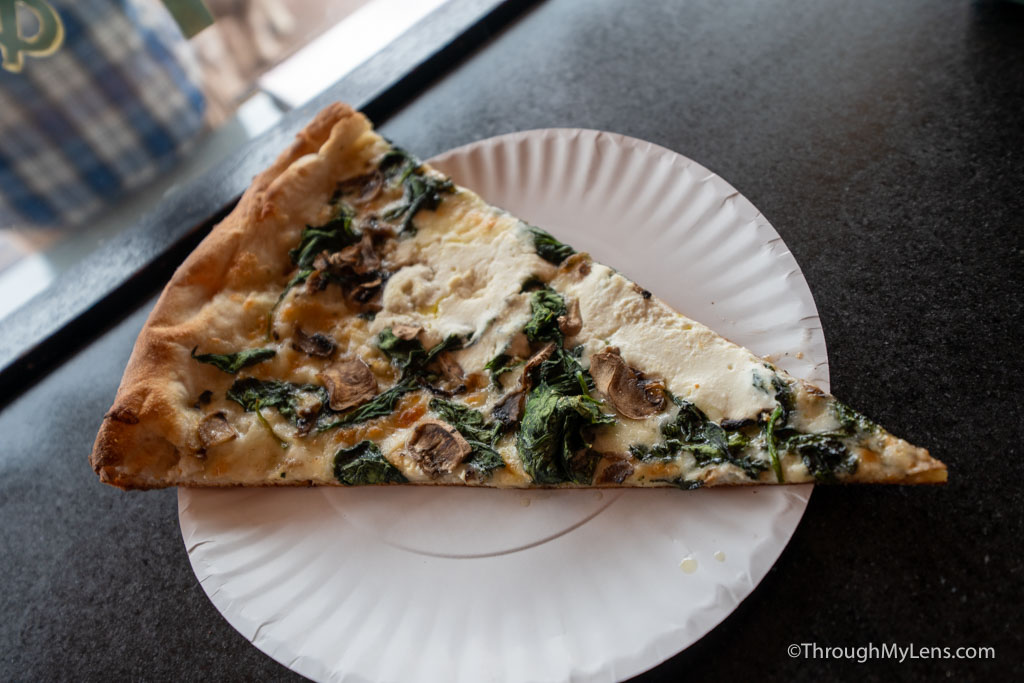 For authentic New York-style pizza in the heart of Austin, head to Home Slice in SoCo. This pizzeria offers a delicious slice of comfort with its thin, crispy crust and top-quality ingredients. It's a go-to for me when I want something quick to eat while walking the shops, and I always love that you can get pizza by the slice here instead of having to buy the whole pizza.
Coffee Shops!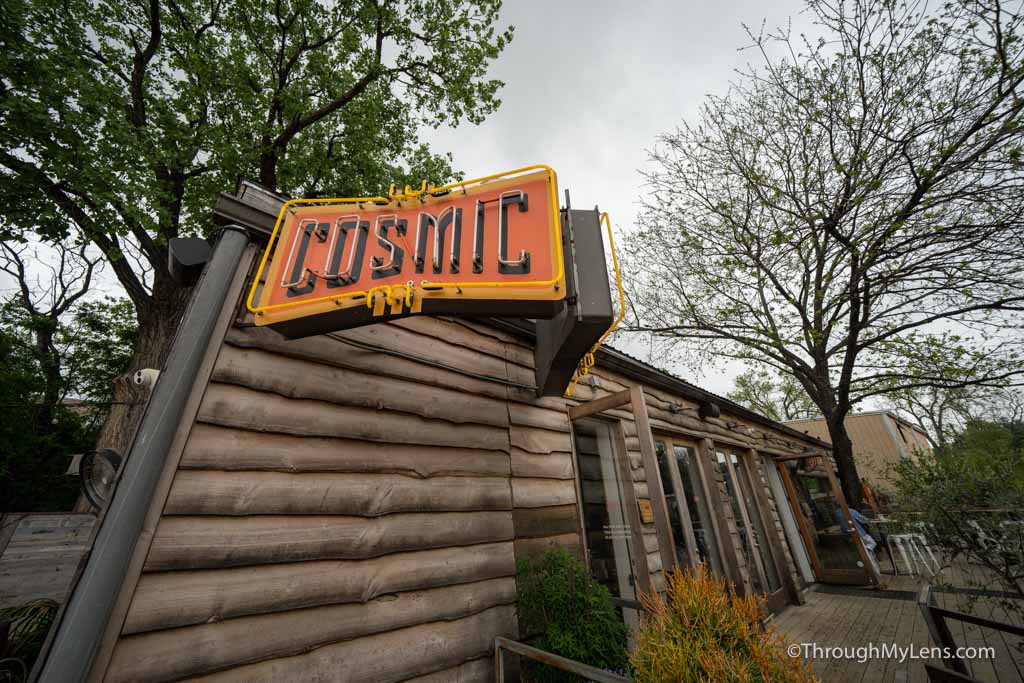 Before moving to sweets, I wanted to specifically call out some of the amazing Austin Coffee Shops (Greater Good, Downtown One, Cafe One, Jos): Austin's vibrant coffee scene offers a variety of options for every coffee lover. Each coffee shop boasts a unique atmosphere, expertly crafted beverages, and delicious treats to fuel your Austin adventures. My favorites are Greater Good, Cosmic Coffee, Jos, and Cafe One. Let me know what your favorite is in the comments.
Donuts!
Round Rock Donuts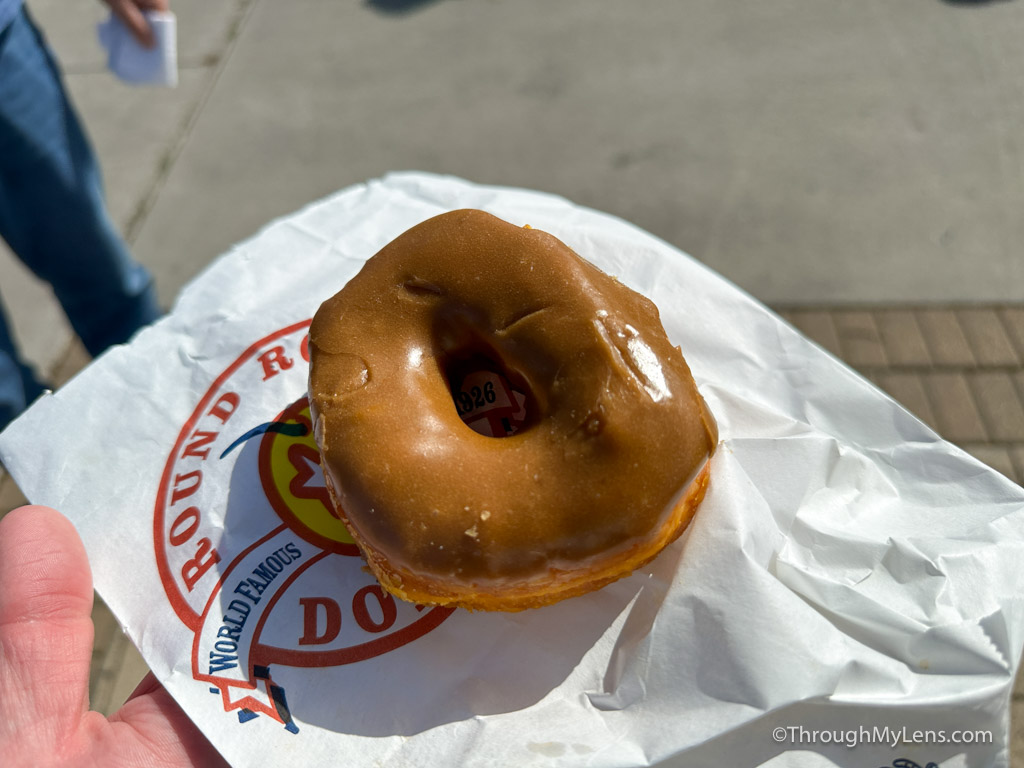 Next, we have to talk about donuts. For a taste of some of the finest donuts in Texas, be sure to stop at Round Rock Donuts. Famous for their signature orange-yellow glaze and melt-in-your-mouth texture, these tasty treats are a local favorite and well worth the visit. There is almost always a line here but its worth the wait. Whatever you do, be sure to get a glazed one which is made fresh to order and served warm.
Gourdoughs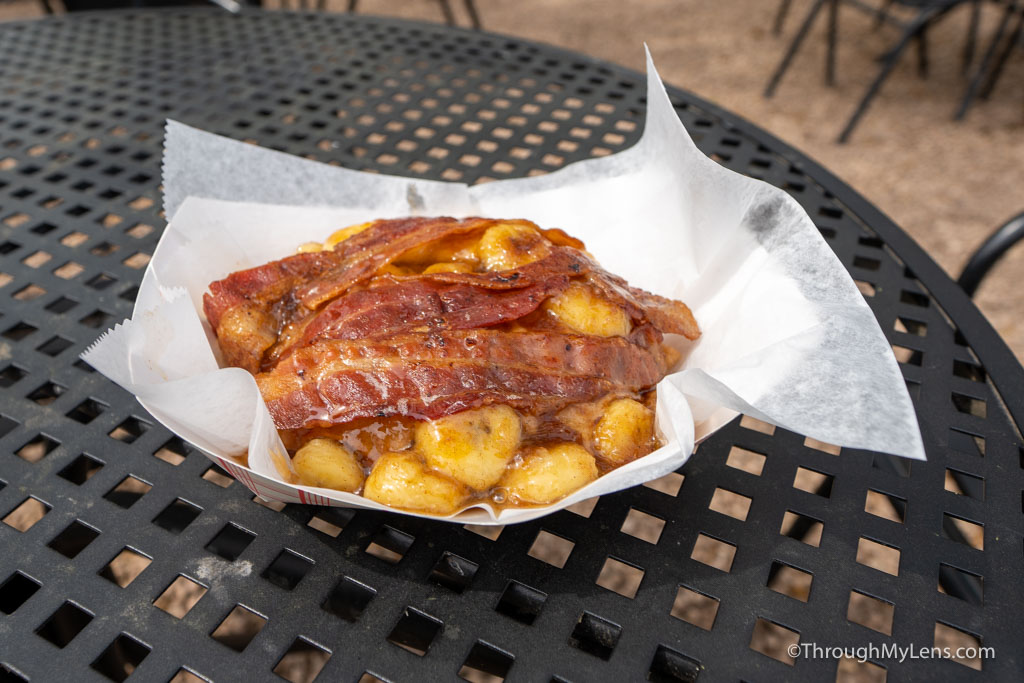 On basically the opposite end of the donut spectrum, check out Gourdough's. At Gourdough's they serve up extravagant and inventive donut creations that are like a meal by themselves. From savory donut burgers to rich dessert donuts, Gourdough's offers a unique and unforgettable dining experience. I recommend the peanut butter and banana one myself.
Bars!
Wonder Bar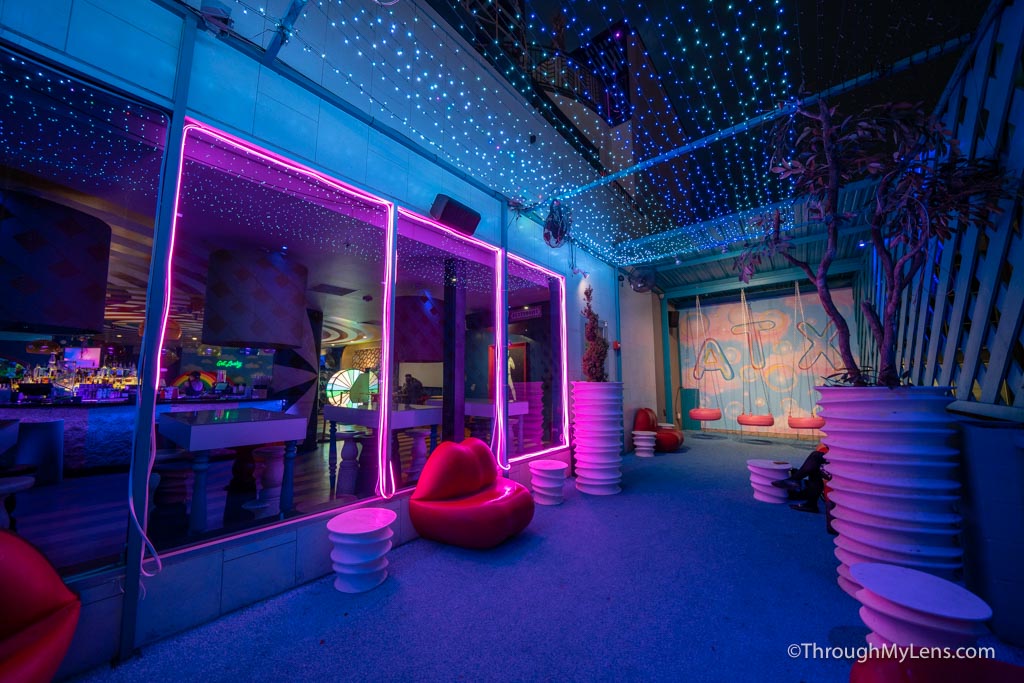 Before ending this video I wanted to mention two bars that I had fun at while in Austin. First, Wonder Bar is a whimsical and vibrant spot that offers creative cocktails. The playful atmosphere, featuring everything from a rainbow slide and banana swings to a unicorn that greets you when you enter makes for one of most eclectic and fun bars you will ever visit.
Broken Spoke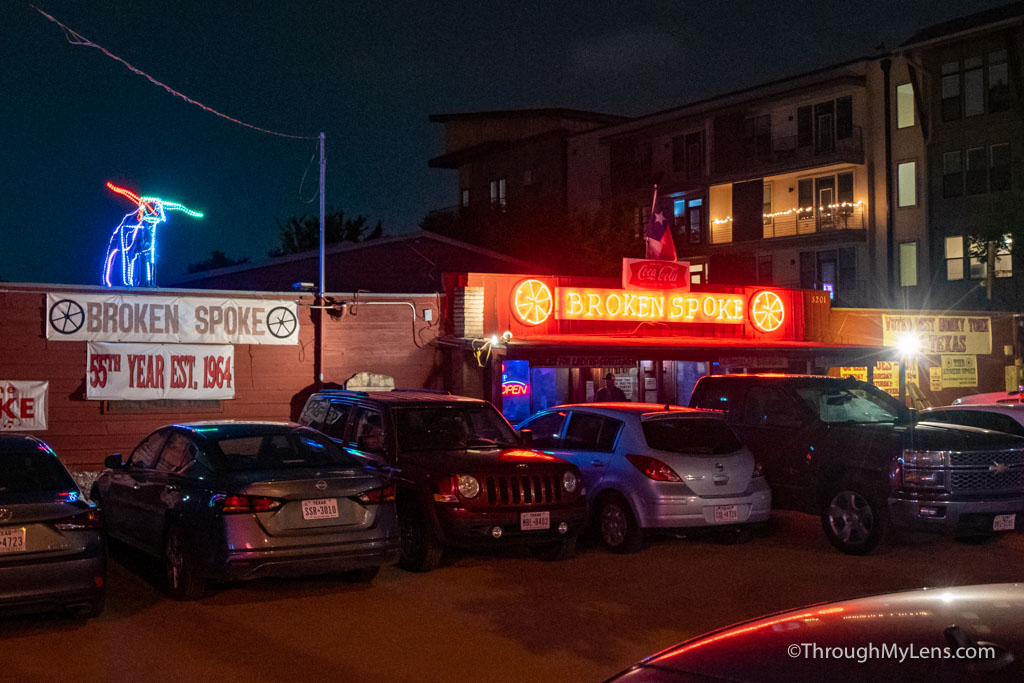 Lastly, you can't leave Austin without visiting a honkey tonk. Broken Spoke is the most iconic and a great one to visit. The bar is like a mini museum for all of the acts that have played there, plus they have a great dance floor and music multiple times per week. Grab a drink and dance the night away to some of your favorite country music songs.
Thats it for some of my favorite food and drink places in Austin. I am sure I left off a ton of spots, so let me know what your favorite is in the comments.