Day 6 on our 14 day Route 66 road trip took us from Santa Rosa, NM to Amarillo, TX. This day completed our time in New Mexico with a few fun stops like the Santa Rosa Auto Museum and all of the stops in Tucumcari. We also got to the official midpoint of the drive at the Midpoint Cafe in Texas and we got to spend some time spray painting the cars at Cadillac Ranch. It was a great day, and here are the highlights.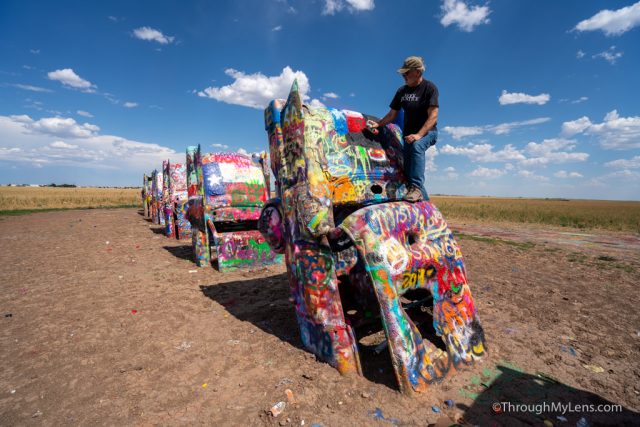 Details
Mileage: Around 180 miles
Santa Rosa, NM to Amarillo, TX
Read about the whole trip here
Santa Rosa Auto Museum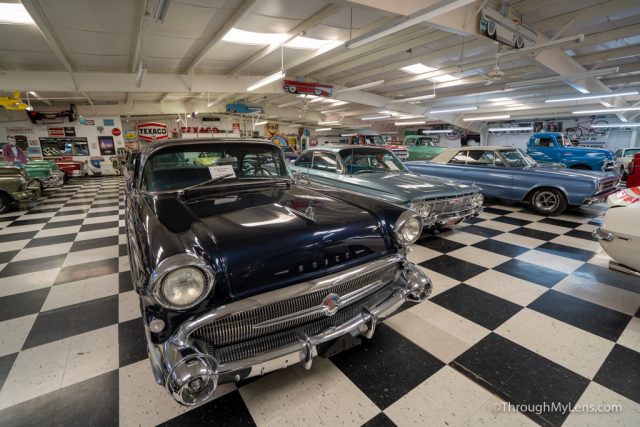 Our first stop of the day was at the Santa Rosa Auto Museum. While neither one of us are car aficionados, it is still a good spot with classic cars and trucks, and some are even for sale.
Cuervo & Two More Ghost Towns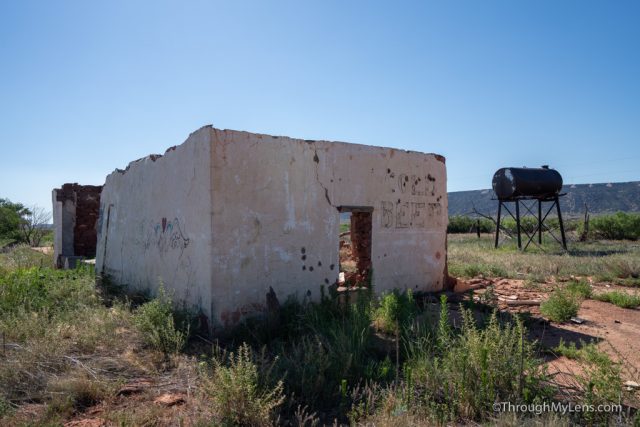 On the way out of Santa Rosa, the route is pretty barren again, with three different ghost towns that it goes through. The ghost town of Cuervo is the most substantial with lots of structures to see.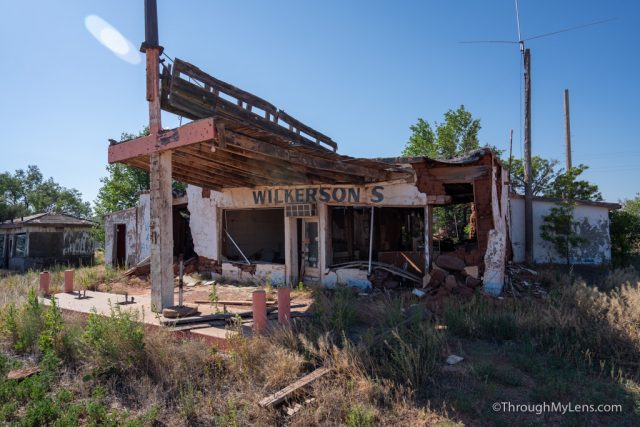 The other two ghost towns are only one to two structures as you are driving the route.
Small One-Lane Underpass
At one point, you follow Route 66 under the interstate through a tight, one-lane underpass. Nesting birds that fluttered about made it feel like we were going through a cave. Luckily there was no traffic coming the other way.
Tucumcari New Route 66 Museum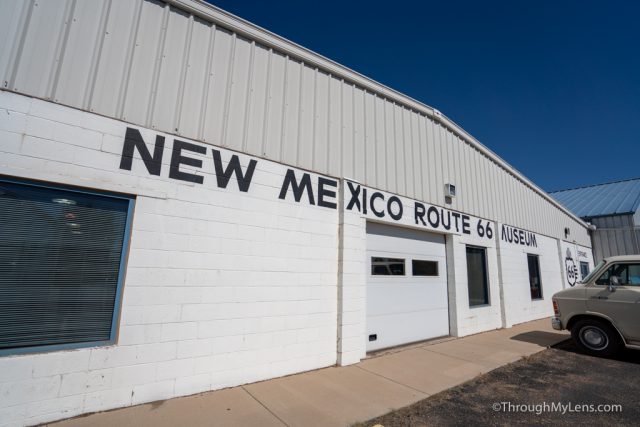 The Route 66 Museum in Tucumcari boasts a neat monument along the road which draws you in for pictures and to visit. It is filled with perfectly restored old cars and a great photographic exhibit to see.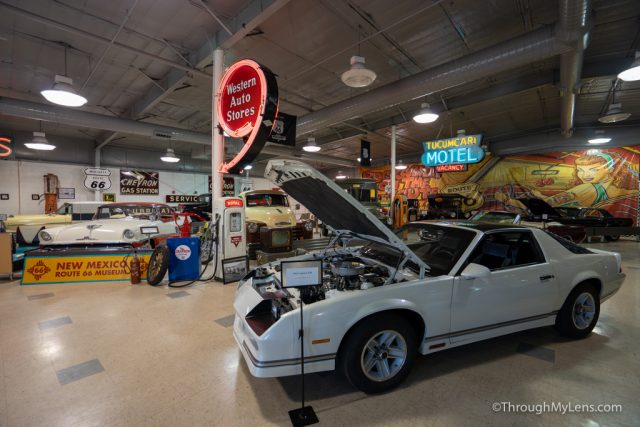 Old Signs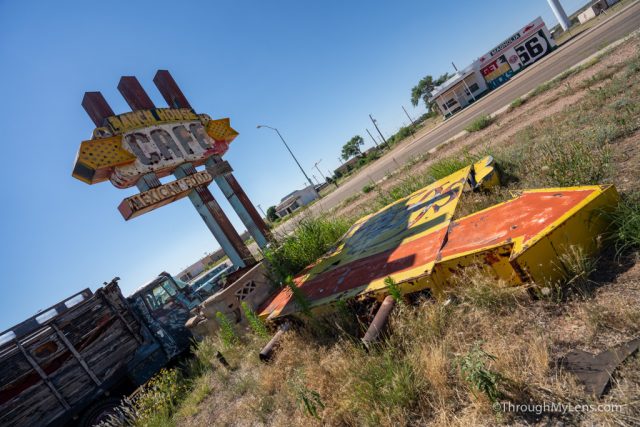 The town of Tucumcari is one of the best Route 66 towns in New Mexico. Be sure to spend some time here and see some of the old signs and recreated gas stations as you drive through town.
Safari Motel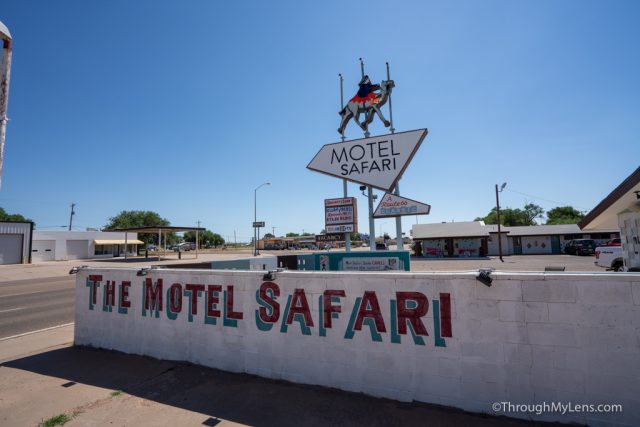 The Safari is historic in the town, and it has a really great sign depicting a camel and rider. We stopped in for a few photos, but it would be a cool place to stay.
Blue Swallow Motel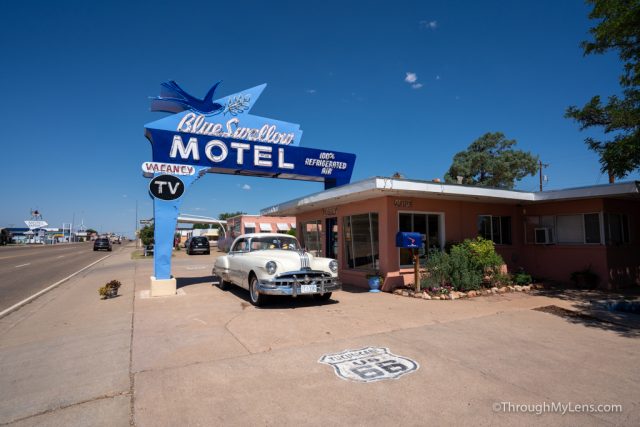 This hotel is a staple on any list of Route 66 attractions. It has a classic neon sign and old cars, making it a must stop. We tried to stay here, but when I called about a week in advance, it was all booked. If you want to stay here, get your reservation early. I was bummed I didn't get to see this spot with the neon sign lit up, but I am sure I will be here again.
San Jon, New Mexico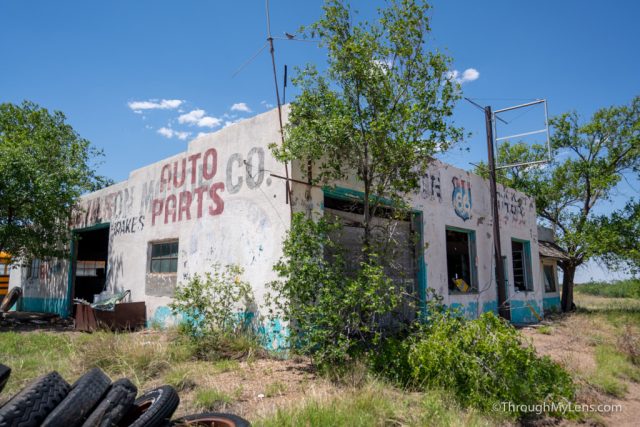 San Jon is a small old town that is listed on the national registry of historic places with vintage garages and a few motels. We didn't see a lot when we went through it though.
10 Mile Dirt Road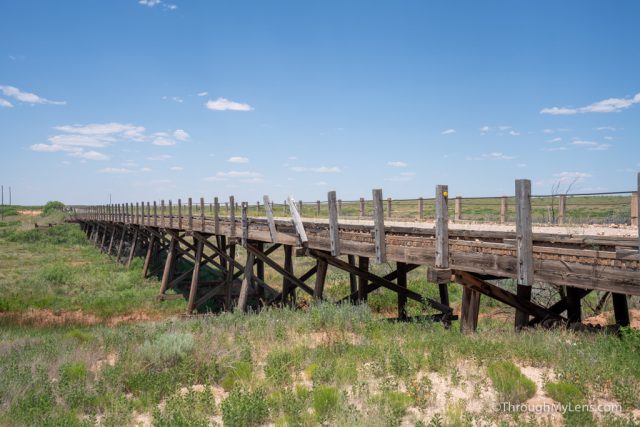 It wasn't till the late 1920s that Route 66 began to be paved, so for years, it was dirt or gravel. Driving this section of the road between San Jon and Glenrio gives you a feel for what it must have been like back then. It was a highlight for us, but something many people skip if they are trying to do the route fast.
Endee, New Mexico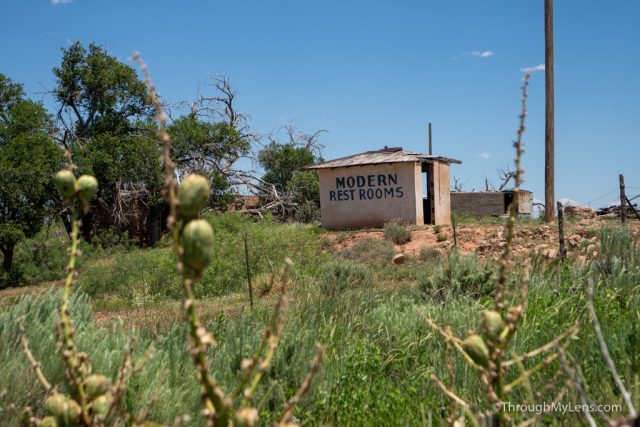 The road between San Jon and Endee, New Mexico is the above-mentioned dirt one. Along the way, you can see the "modern bathrooms" sign on an old abandoned bathroom in what is left of the town. This is the last thing we saw before passing into Texas.
Glenrio, Texas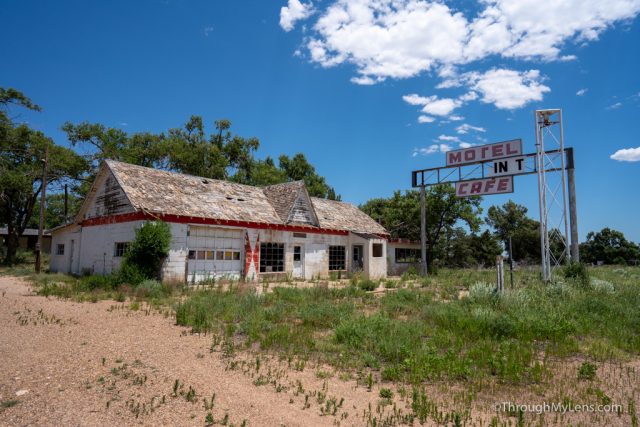 As you cross over the border, you will be in the town of Glenrio. This town has a couple of buildings, but all of them are pretty rundown since the route bypassed this town.
The Midpoint Café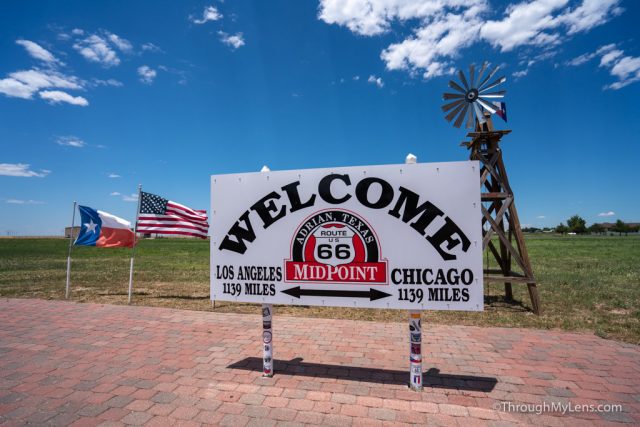 Stop here if only to celebrate the halfway point of your journey. It has a sign that is often photographed, which highlights being at the midpoint of the route. If you haven't eaten though, be sure to stop in to the cafe and sample the fried bologna and "ugly pie." The food here was really great, and we enjoyed this stop.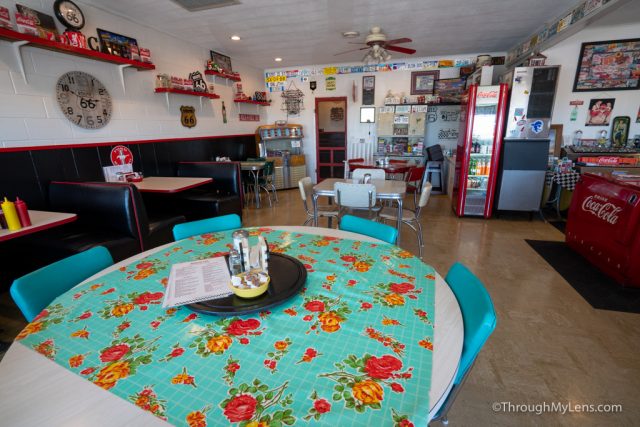 The Milburn Price Culture Museum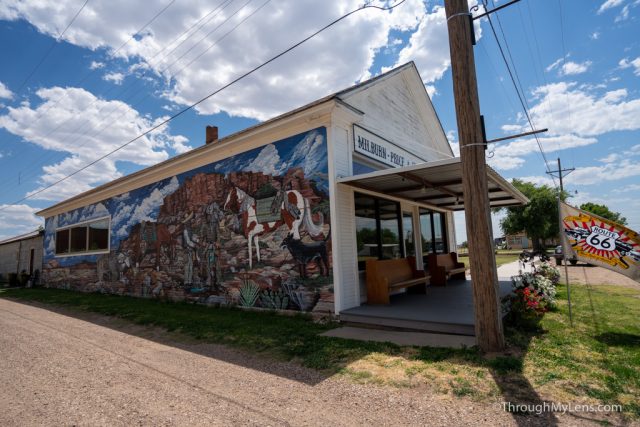 A stop off in Vega, Texas, will allow you to visit this small and interesting museum there. The caretaker has a great love for and knowledge of Route 66.  Get your postcard custom printed by an 1800's printing machine and some dust bowl dust attached to a postcard with your stamped passport while it lasts.
Cadillac Ranch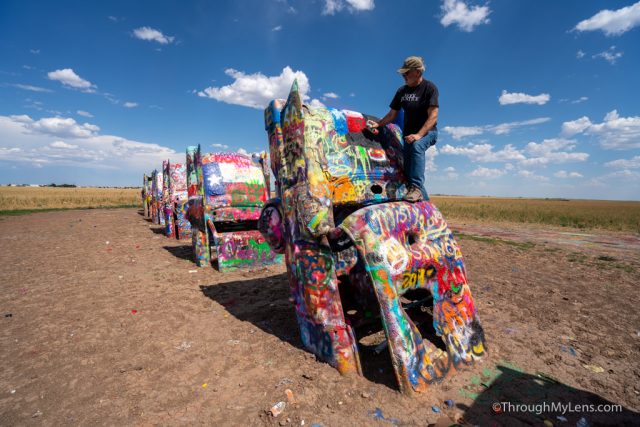 Heading on from there, we made it to the iconic Cadillac Ranch, home to the outdoor art installation with 12 Cadillacs buried nose down. Bring your spray paint and leave your mark on one of the caddies. This is easily one of the top 5 stops on most people's Route 66 road trip.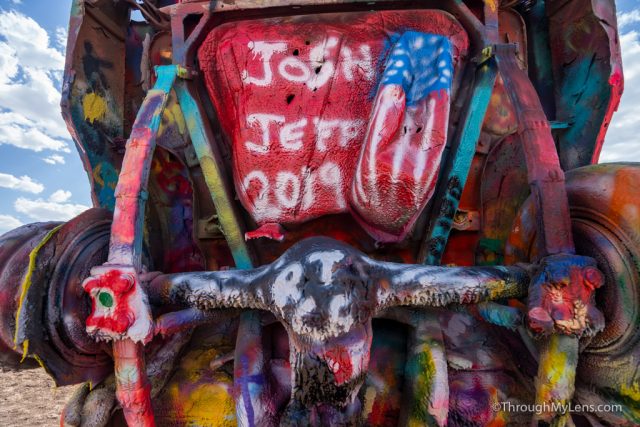 The Big Texan Steak Ranch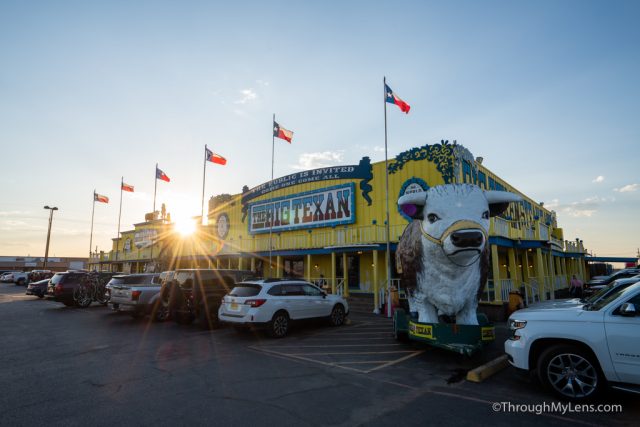 For our last stop of the day, we booked a hotel room at the Big Texan Steak Ranch. Whether you take on their 72-ounce steak or not, the Big Texan is a great stop with a lot of roadside type attractions. Some of the fun things to do include a giant rocking chair and a huge bull. You can walk around and enjoy it all before your excellent steak dinner if you choose to eat here.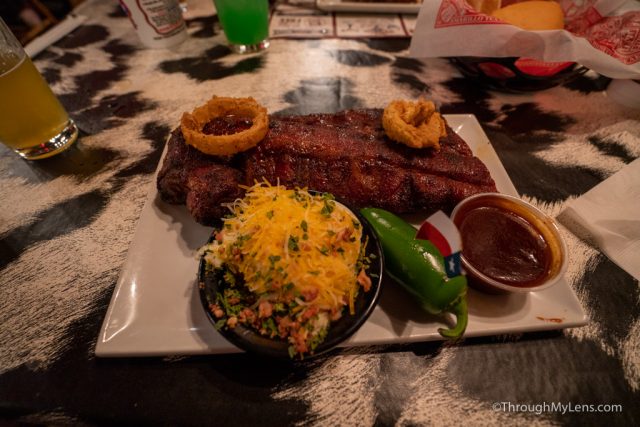 Day 6 Highlights
Both my dad and I thought the highlight was Cadillac Ranch. It was so much fun to both see this famous spot and to also leave our mark, even though it was painted over in probably less than five minutes after we left.
Let me know what your favorite spot is along this portion in the comments. You can read about all the days here.