Day 5 on our 14 day Route 66 journey was spent entirely in the state of New Mexico. On this day, we drove over the Continental Divide, went to a bunch of ghost towns, spent some time in Albuquerque, and went swimming in the Blue Hole. It was an enjoyable day on the route, and here are all the places we stopped.
Details
Mileage: Around 260 miles
Gallup, NM to Santa Rosa, NM
Read about the whole trip here
Downtown Gallup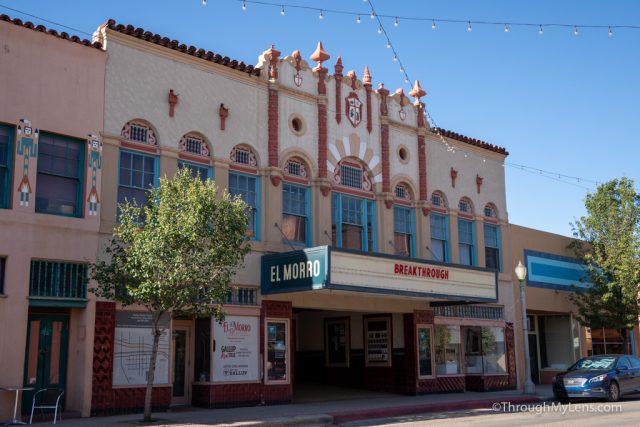 Since we got in late the previous night, we backtracked a little and went to Downtown Gallup. In the city, we got coffee and saw the exterior of a historic theater.
Continental Divide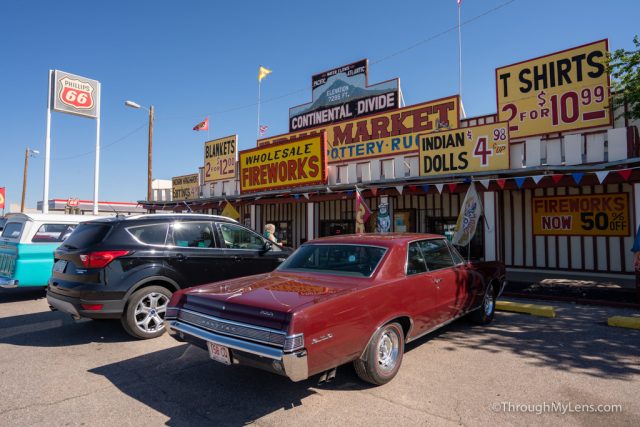 Next, we drove to the Continental Divide and the small unincorporated town that has a trading post. The trading post was a nice quick stop and had memorabilia if you are interested. It also had some signs talking about how the water flows in two directions from here.
Grant's New Mexico Drive Thru Sign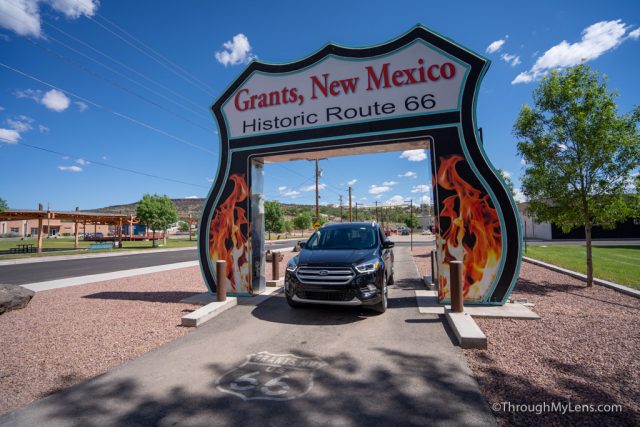 From there, we drove on to the town of Grants, which had a neon sign that you could drive thru for a photo. I am sure it would be fun to see lit up at night.
Grants Mining Museum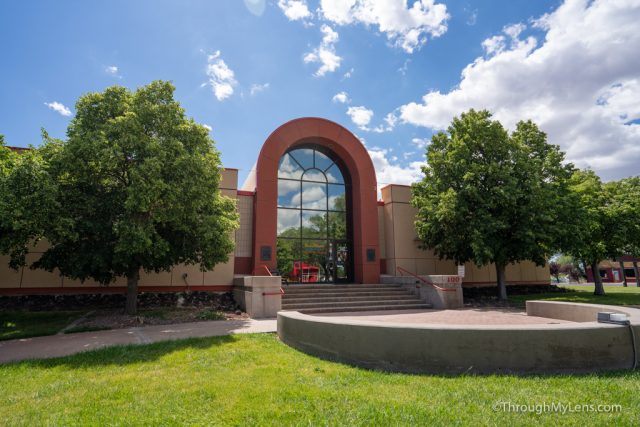 Across from the drive-thru sign is a mining museum. I didn't know what to expect when I went here, but it was a great museum with a lot of history on uranium mining. It even had a bottom floor where they had a couple of exhibits on how the mining process works. It was a great stop.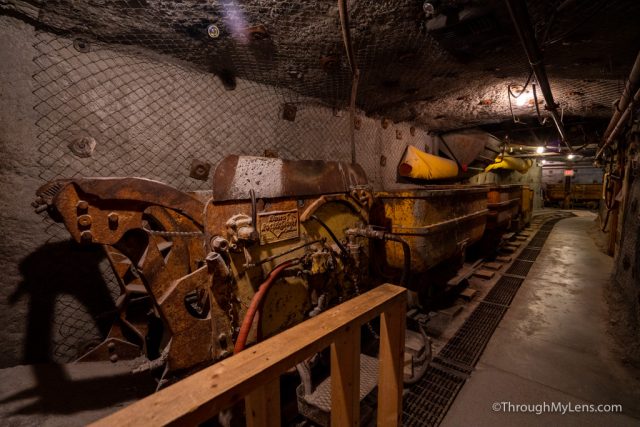 Whiting Bros Sign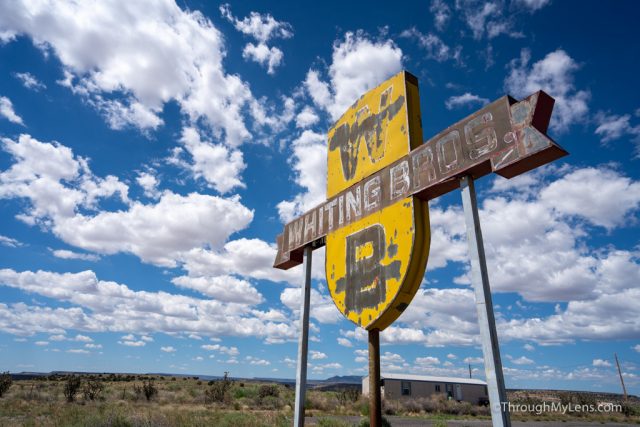 While driving on Route 66, we saw this old sign in the distance. I wanted to stop and see it, and it ended up being one of the coolest signs I photographed on the drive.
Cubero Ghost Town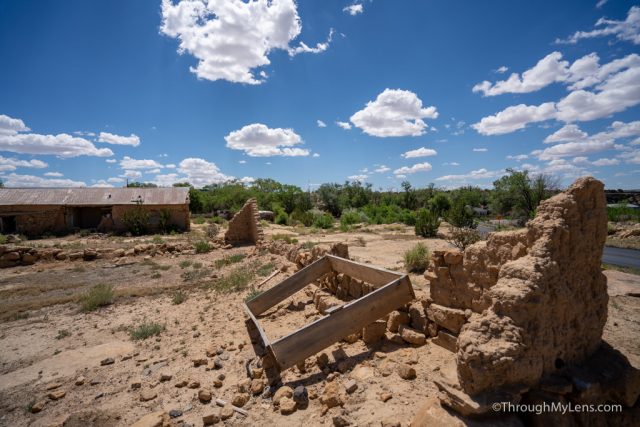 Cubero is still an actual town, but on the outskirts, there are some ruins that you can see of Route 66 era buildings. There is also an old gas station that is closed, but that has a nice sign.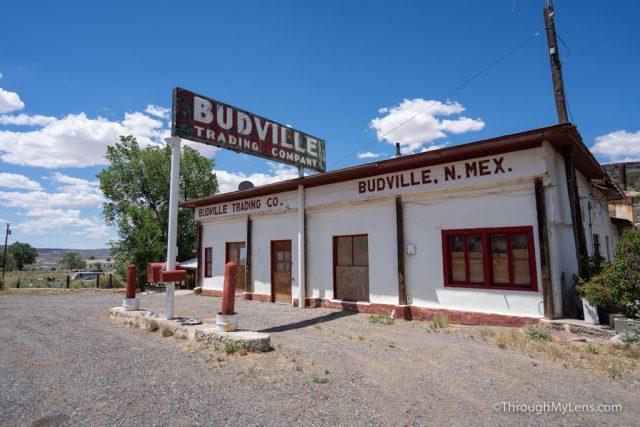 Dead Mans Curve
This curve in the road got its name because it is almost a 180-degree curve that was dangerous for early travelers to maneuver around.
Owl Rock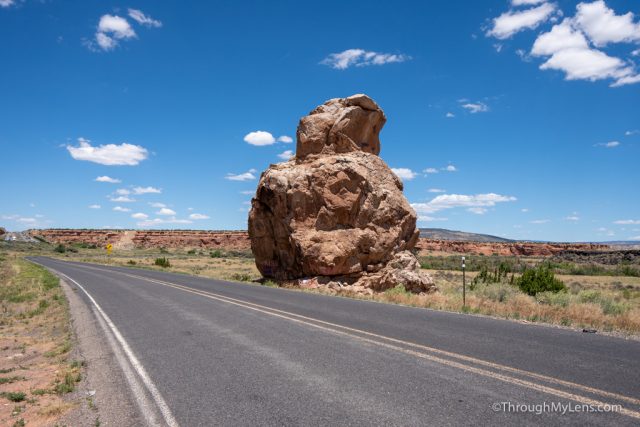 Right after the curve, you will see this rock on the left side. As you pass it, it is said to resemble an owl.
Rio Puerco Bridge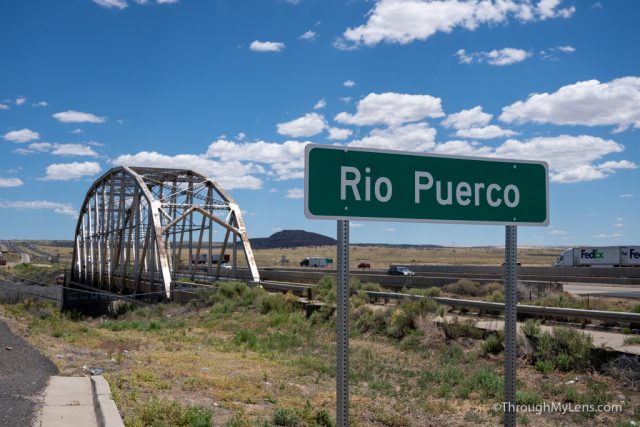 Once you make it back to the highway, you will see this old bridge right next to it. It is dangerous to drive over, so it was closed, but you can get out of the car and walk on it if you would like.
Enchanted Trails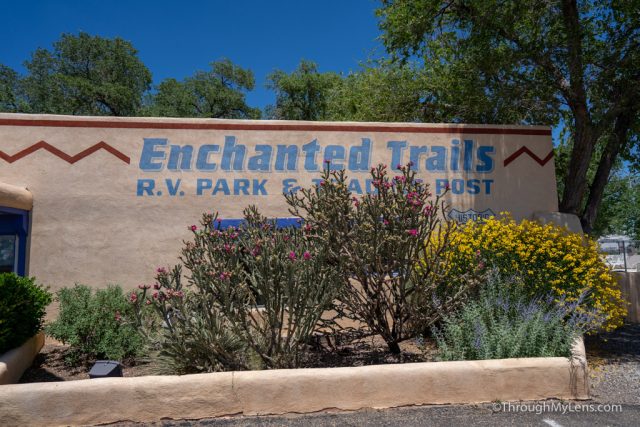 As you make your way towards Albequerque, you will see Enchanted Trails on the left. This is an RV park, but we stopped here because they had a passport stamp. In the back, they have old cars and RVs that you can look at.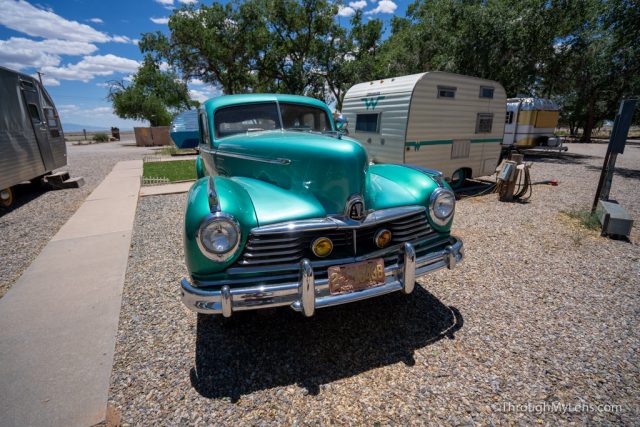 El Vado Motel Sign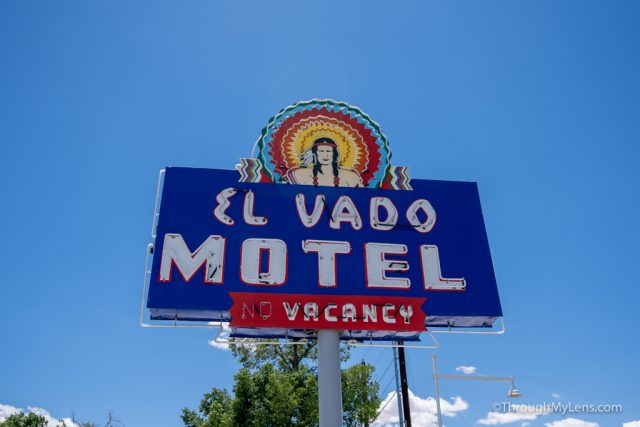 As you enter into Albuquerque, you will see a few old Route era signs. The best of them is the El Vado Motel sign. There are some restaurants and shops around it if you want to explore a little as well.
Old Town Albuquerque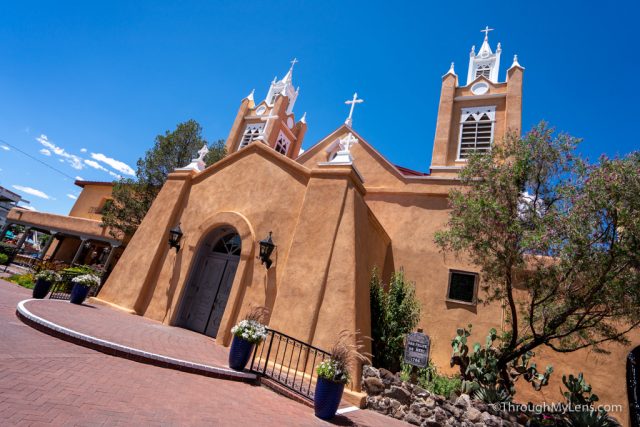 The old downtown reminds me a lot of Santa Fe, including a central area with a gazebo and shops and restaurants around it.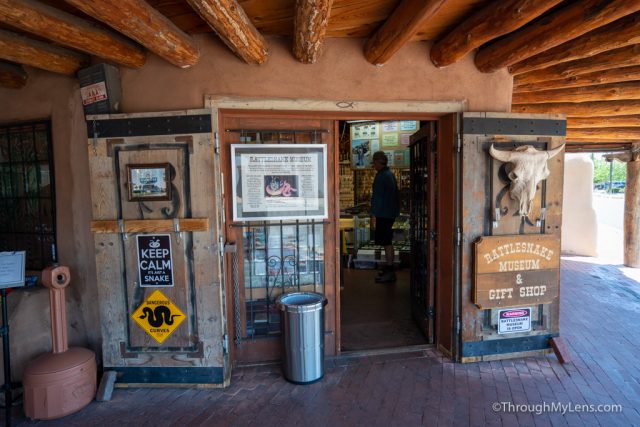 I recommend stopping to see the church, which is one of the oldest in the state and also stopping at the Rattlesnake Museum.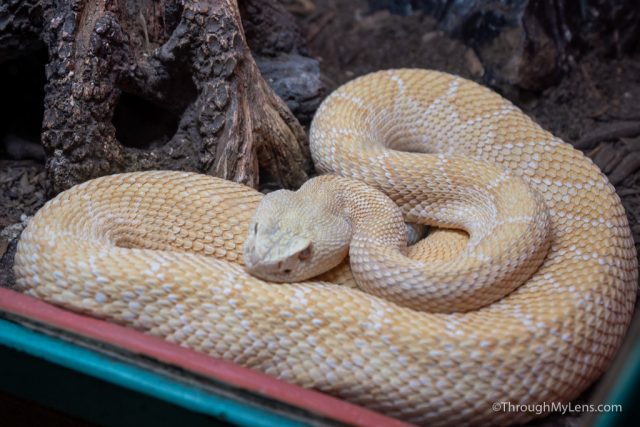 The Rattlesnake Museum has over 30 different types of rattlesnakes, and it is a blast. They even give you a certificate of bravery when you leave.
Dog House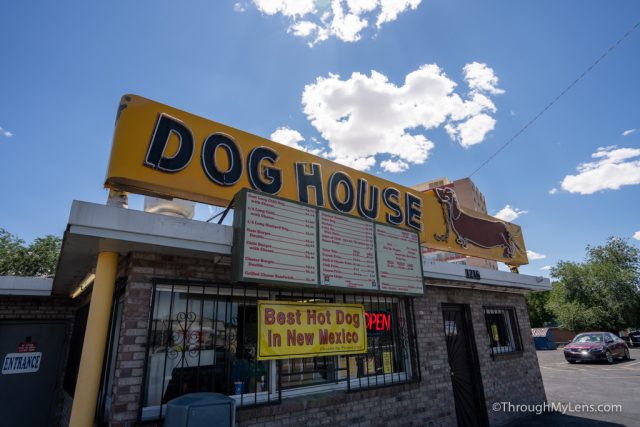 I would highly recommend you save your appetite for this stop if you like chili dogs. It was amazing, and one of my dad and I's favorite things we ate on all of Route 66. The chili dogs are better than any I have ever had before. Plus, it was featured in a few scenes of the Breaking Bad TV show.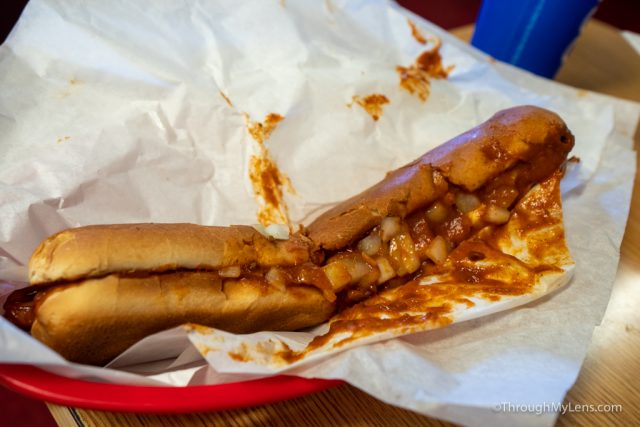 Madonna of Trail Statue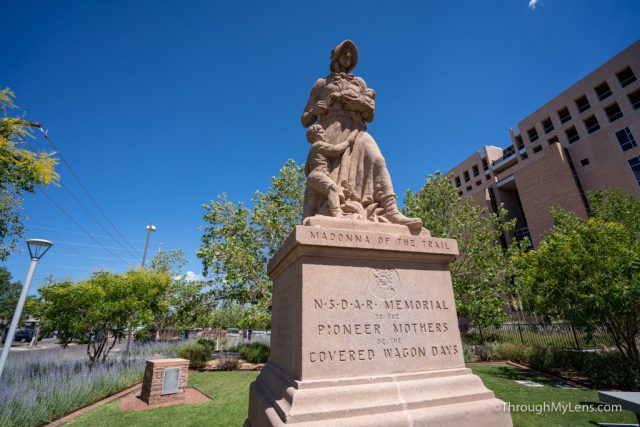 In the newer downtown Albuquerque, there is a Madonna of the Trail Statue. There are 12 of these along the route from California to Maine but only two on Route 66.
Route 66 Diner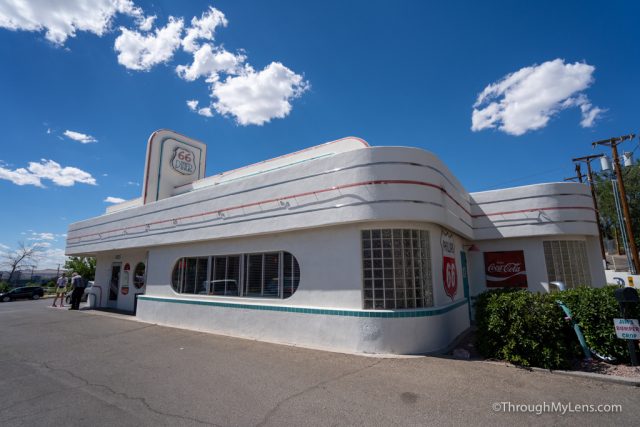 On the way out of town, you will see this Route 66 diner. It looked like a cool spot for lunch as well, with a lot of memorabilia. I only stopped for a few photos though.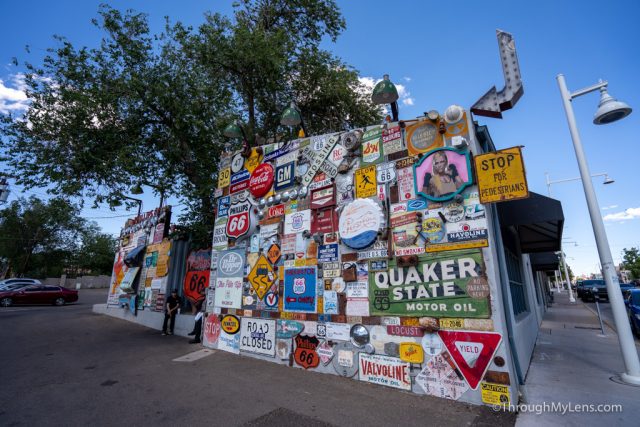 Santa Fe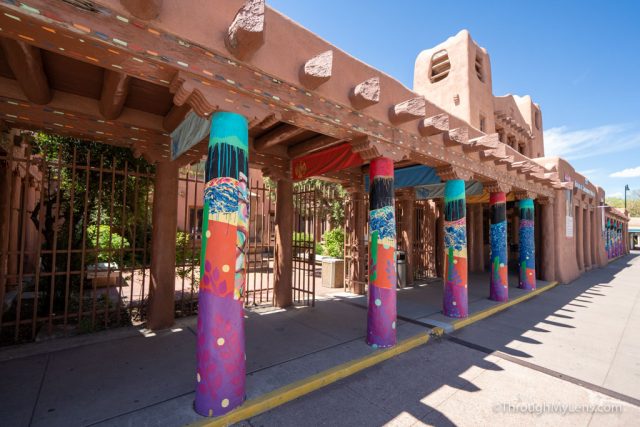 From here, you have to decide if you want to go to Santa Fe. It is at least 2 hours out of the way, but it is part of the original Route 66 alignment. We didn't go because we didn't have time, but if you want to visit, you can read some of my favorite stops here.
Moriarty Sign / Longhorn Ranch / Clines Corner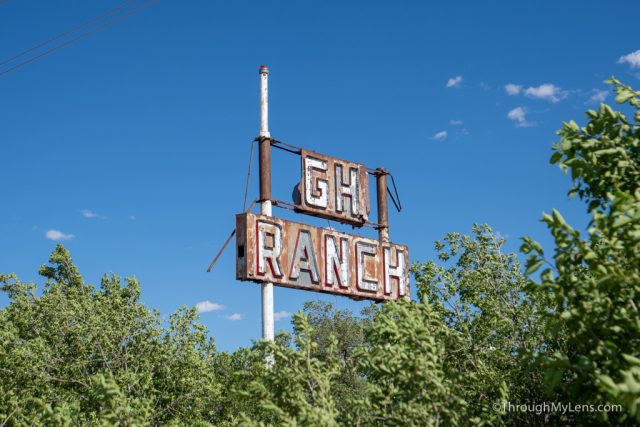 On the way to Santa Rosa, Route 66 is pretty barren. There are a few old signs, but that is about it. That is why the Santa Fe alignment is probably better, but you need the time to explore it.
Blue Hole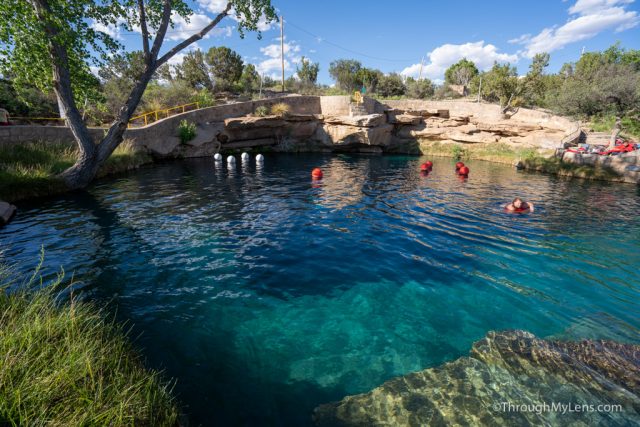 Our last stop of the day was at the Blue Hole in Santa Rosa. This spot has been a famous Route 66 stop for decades as it is a swimming hole that features 61 degree water year-round. We both loved swimming here since it was hot and enjoyed being able to jump off the rocks into the water.
Day 5 Highlight
Jeff – Dog House hot dogs or taking photos off the side of the road. There were lots of great roadside views along the road of old cars and other gems, which was a highlight for me.
Josh – Blue hole. It was such a fun little spot right off Route 66 and basically in the middle of town. It was a warm day, and it was great just to cool off, do some cliff jumping, and see such clear water.
That's the end of day 5, let me know what your favorite spot is on this part of the route. Read about all of the Route 66 days here.