Santa Fe, New Mexico is a beautiful and historic city in the United States. With over 400 years of history, the city has so much to offer the traveler from museums and food to culture and art. We spent four days exploring Santa Fe and here were our favorite spots. Let us know what we left off in the comments.
Santa Fe Plaza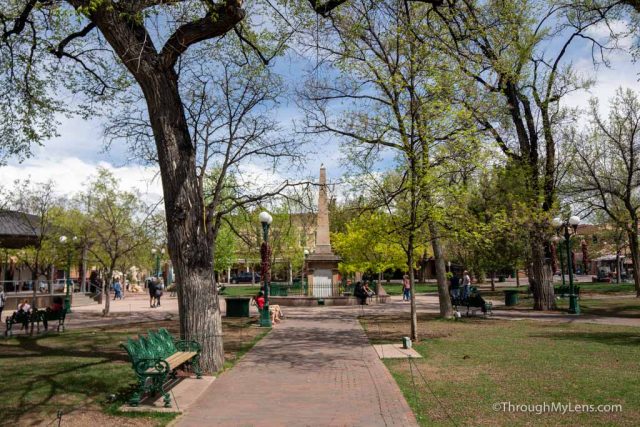 Santa Fe Plaza is the main area that most people begin their time in Santa Fe at. The plaza has shopping and restaurants, all within walking distance of many of the cities most popular stops. If you are feeling up for it, you can even grab a famous Frito Pie at the Five and Dime off the plaza; I am told they sell 30,000 of these famous treats a year.
Museum of History / Palace of the Governors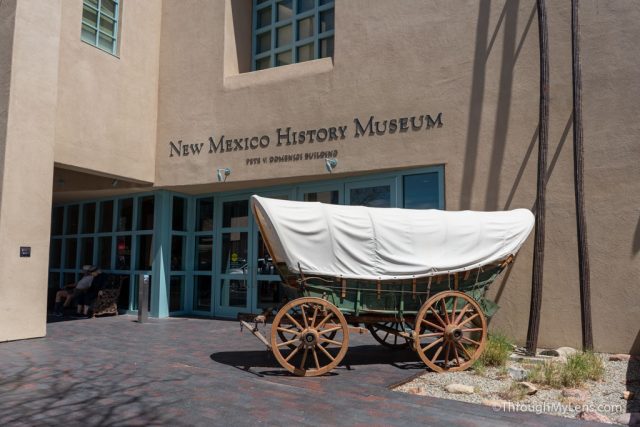 Off the plaza is the Museum of History and the Palace of the Governors, this museum is an excellent introduction into Santa Fe history with exhibits on the area and even on its nuclear history as well. You can also visit the Palace of the Governors, which is an adobe structure that served as the home of the New Mexico government for centuries. It is currently closed for renovations, and I was told it might not be open till 2020.
Cathedral of St Francis of Assisi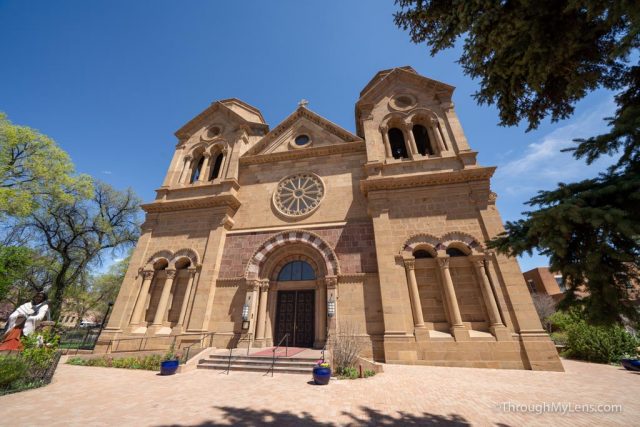 This famous cathedral is a must visit for many people when they come to Santa Fe. It was built on the site of an older church in the late 1800s, and it features stunning architecture with large arches and columns. We happened to be there when they were celebrating the end of easter with a concert of bells, and it was a beautiful time to be in the church.
Loretto Chapel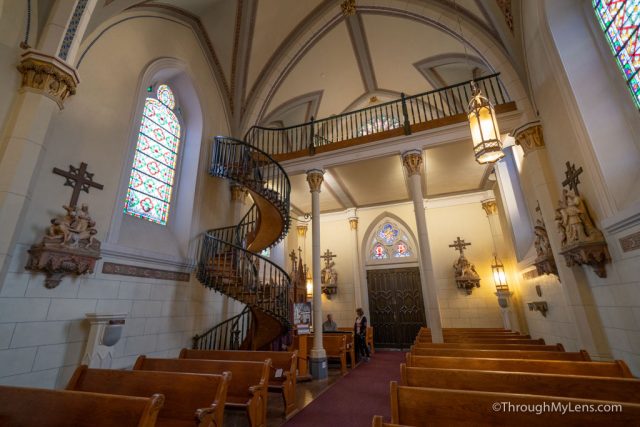 Loretto Chapel is home to the miraculous spiral staircase, which is an engineering marvel with no supports and has a fun history that you can read online. It is a stunning church and a great quick stop in the city to visit and one of Santa Fe's most popular tourist attractions.
Oldest Church and House in the USA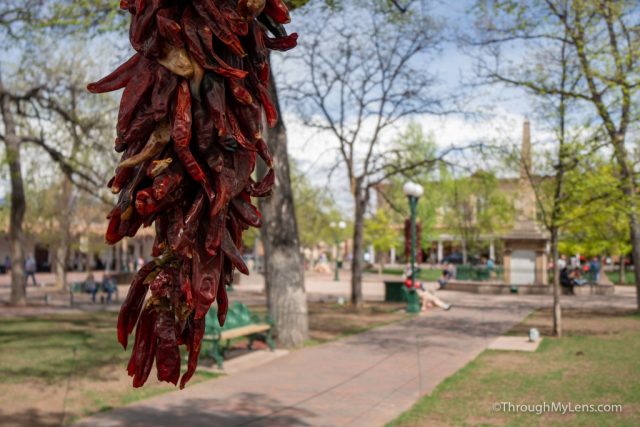 Santa Fe is one of the oldest cities in the USA, and because of that, it also has the country's oldest church. It is another quick stop and a unique old church that reminded me of the California mission churches. It is also located next to the oldest house in the country as well, so it is worth visiting both of them.
Cross Of The Martyrs for Sunset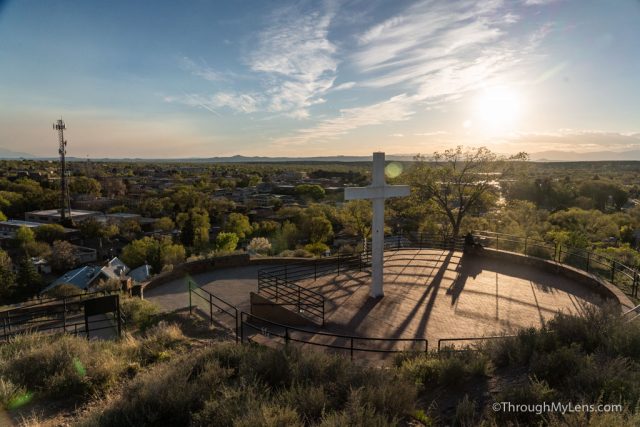 My last recommendation in Downtown Santa Fe is the short hike up to the Cross of the Martyrs. This hike is only a quarter-mile long, and on the way up there are many plaques that tell the history of New Mexico. At the top, there is a cross that is dedicated to 21 friars who lost their lives during a revolt in 1680, and it is a favorite spot in the city for sunset.
Santa Fe Railyard and Farmers Market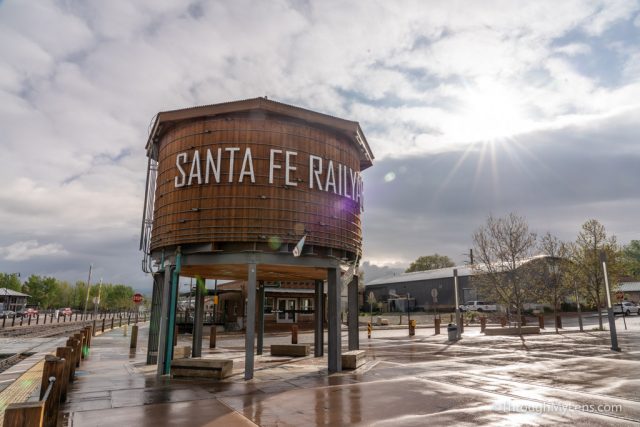 Moving out a little from the downtown area, the Santa Fe Railyard is a great stop. There are a few restaurants here and a great coffee shop, but if you visit on the weekend then be sure to check out the farmers market. On Saturday it is a traditional farmers market with food, and on Sunday it is often an artisan market.
Jean Cocteau Cinema House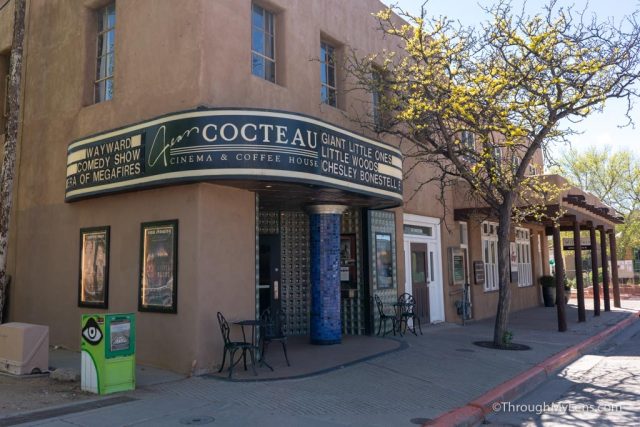 This recommendation is not for everyone but if you are a fan of indie cinema or the Game of Thrones book series, then stop by the Jean Cocteau Cinema House. This theater is owned by George R R Martin who wrote the Game of Thrones book series and they often have signed copies of the books for sale in the lobby. Plus the lobby has Game of Thrones-inspired drinks, and of course, the movie theater is great if you want to catch a film as well.
Canyon Road Galleries and Sculptures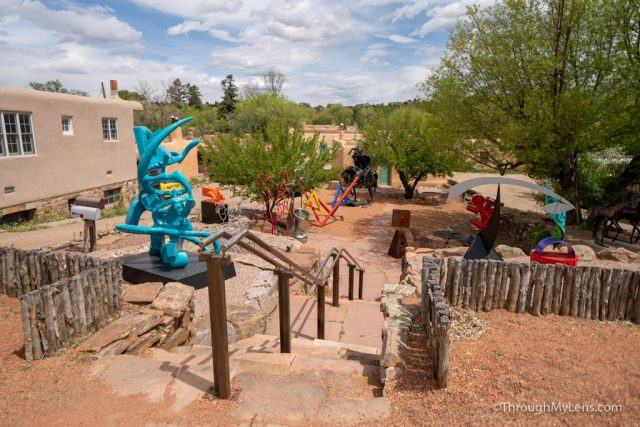 Canyon road Is a half-mile area full of art galleries and restaurants. While I can't afford anything on this entire street, it is still fun to walk around, pop into a few galleries and see all of the beautiful sculptures that line the street. Parking can be a little difficult here though, especially on the weekends.
Meow Woof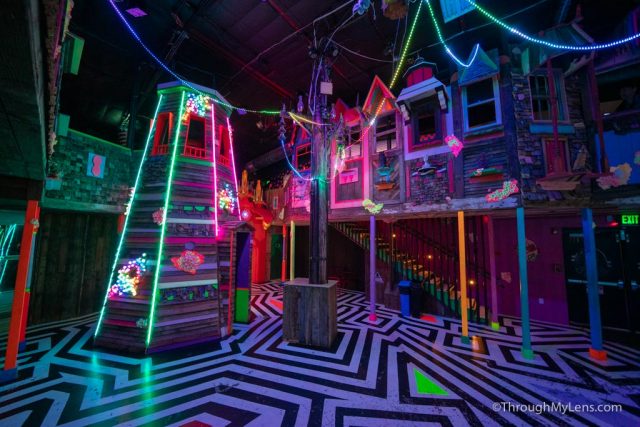 Meow Wolf is the city's most famous attraction and one that is great for visitors of all ages. This art installation was created in an old bowling alley, and it is hard to describe as it is just a crazy experience that you have to check out yourself. Plan to spend a couple of hours exploring all of the rooms and get there when it opens as it fills up quickly and can often be a long wait during the summer.
Folk Art Museum / Museum Hill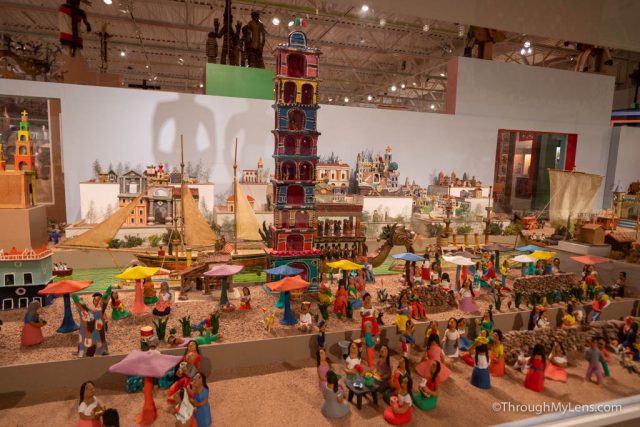 Museums are prevalent in Santa Fe, and there are a lot of great ones all over the city. The best museums though are located in the Museum Hill area though which is south of the town. This spot has the Folk Art Museum, which is my personal favorite, and which has a ton of miniature scenes to check out in one large room of the museum. Across the way is the Native American museum as well, you can't take photos inside but it is worth checking out also.
Georgia O'Keeffe Museum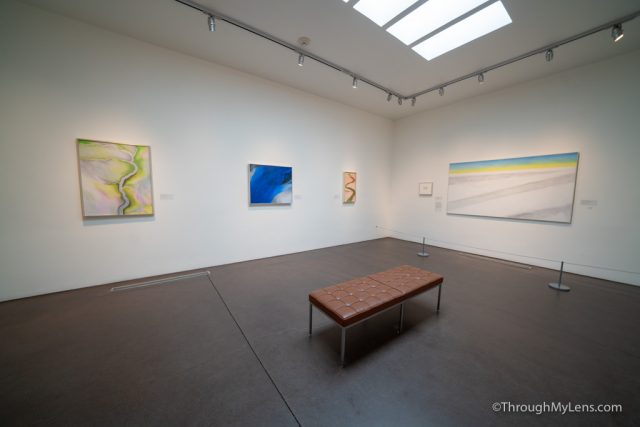 I also wanted to highlight the Georgia O'Keeffe Museum in downtown Santa Fe. Georgie O'Keeffe is one of the area's most prominent artists, and the museum has a lot of her famous works, as well as a lot of information on who she was If you are a fan of the artist or art, in general, it is certainly worth the stop.
Kakawa Chocolate House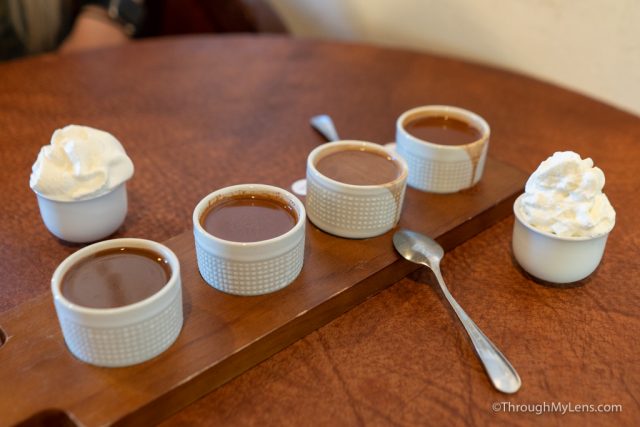 I am making an entire video on food in Santa Fe, but this was fun enough to deserve a spot on this list as well. Kakawa Chocolate House is a local chocolate company in Santa Fe, and they make a vast collection of drinking chocolates that you can get a flight of. The chocolates are mixed with everything from chili to almond milk, and I was surprised by how fun they were to taste.
Kasha-Katuwe Tent Rocks National Monument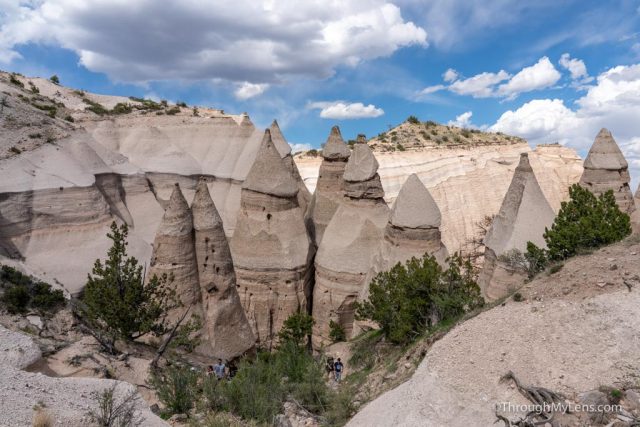 These last four recommendations are more active and they are all outside of Santa Fe proper. First up, Kasha-Katuwe Tent Rocks National Monument is in between Santa Fe and Albuquerque, and it has a great 3-mile trail that takes you through a slot canyon and around a collection of unique rocks that have cone-shaped tops. It is worth the visit just to see these rocks as I had never seen anything like it before. The slot canyon is certainly impressive as well though, especially if you have never been to one before. Do note that there is limited parking here and if you get there when it is full, you have to wait outside the pay station for someone to leave.
Pecos National Historic Site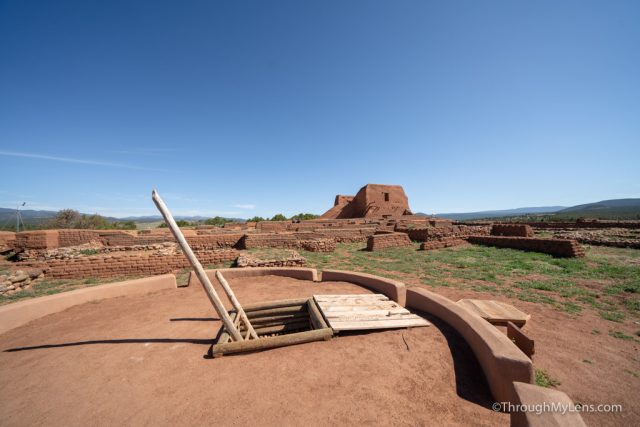 West of Santa Fe sits Pecos National Historic Site, which is another great park. This park has a 1.5-mile trail that takes you through the ruins of a church from the 1600s and some old pueblos. It's interesting to explore with a lot of plaques that tell you about the area's history. They also have kivas, which are large circular holes in the ground that had religious significance to Native Americans, and that you can climb the ladders down into. You can explore this park in an hour or so, but it is worth checking out, especially if you like history.
Los Alamos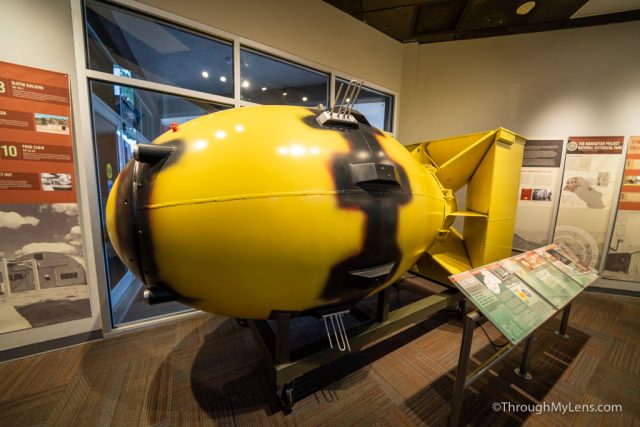 About an hour north of Santa Fe, Los Alamos is the birthplace of the atomic bomb and one of the three Manhattan Project sites. The city still has a large active research facility and a lot of history on the creation of the atom bomb. If you are interested in this, then spend a half day going to the science museum, walking around the national historic park and taking the city's self-guided walking tour. I learned a lot during my time here, and even though it is an intense part of history, it is well worth the experience.
Bandelier National Monument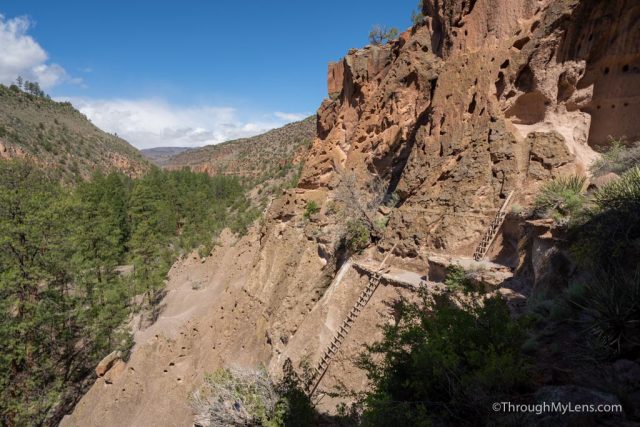 If you decide to go to Los Alamos, you should also go to Bandelier National Monument. This park is fantastic and features many Native American cliff dwellings that you can climb into on old wooden ladders. It is unique, and not something I have experienced before in a national park. The highlight of the 2.2-mile trail though is the Alcove House which was is a cave that was used as a home, and that is perched high up on the cliffside. To access this area, you have to climb multiple ladders that make up over 140 feet of vertical gain. The narrow path hugs the side of the cliff, and it feels very adventurous as you make your way up. Do note that you have to take a shuttle into this park in the summer though as it is jam-packed and parking is hard to come by.
Video
That's it, my list of spots to explore in Santa Fe. Let me know what I left off in the comments!