Nashville, Tennessee is a big city with a small town charm. The city is relatively easy to get around and it has a lot of fun things to explore from restaurants and museums to parks and hikes. You can see a video of all of my favorite spots below and text on each one as well. Let me know what I left off that you love in Nashville and watch for my food blog on Nashville next week.
Johnny Cash Museum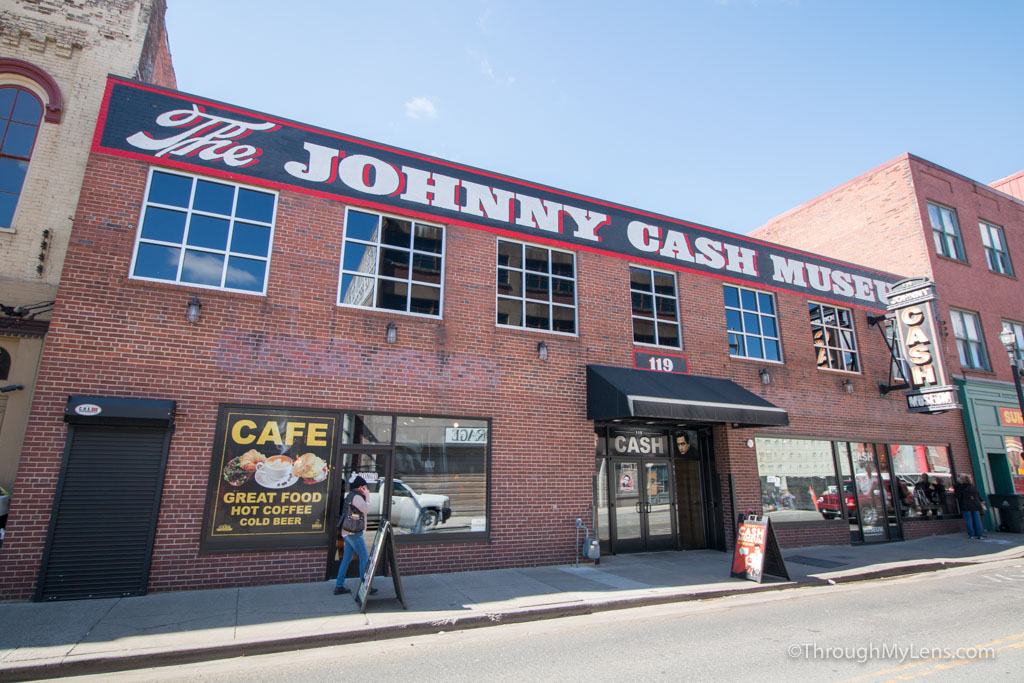 Since Nashville prides itself on its country music history, it is no surprise that Johnny cash would have a strong influence on the area. The Johnny Cash Museum is one of the cities more popular tourist attractions and the small museum is expensive but it has a lot of stuff to see. I have been twice and enjoyed it each time. You can easily spend an hour or two here as there is a lot of information to read and watch about the famous singer.
Nashville Farmers Market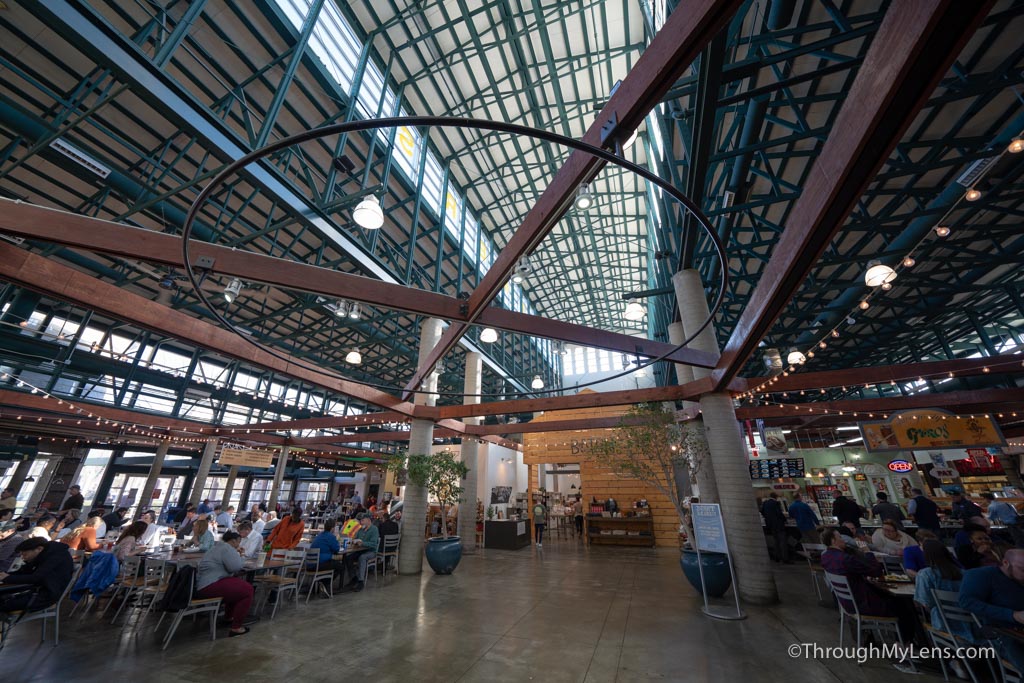 Located right off Bicentennial Mall, a stones throw from the capitol building, Nashville's Farmers Market is the cities entry into the popular food court type estblishment seen in New York and Los Angeles. There are lots of places to grab food, coffee or dessert, with Jenis Ice Cream being my favorite stop in the market.
Nashville Murals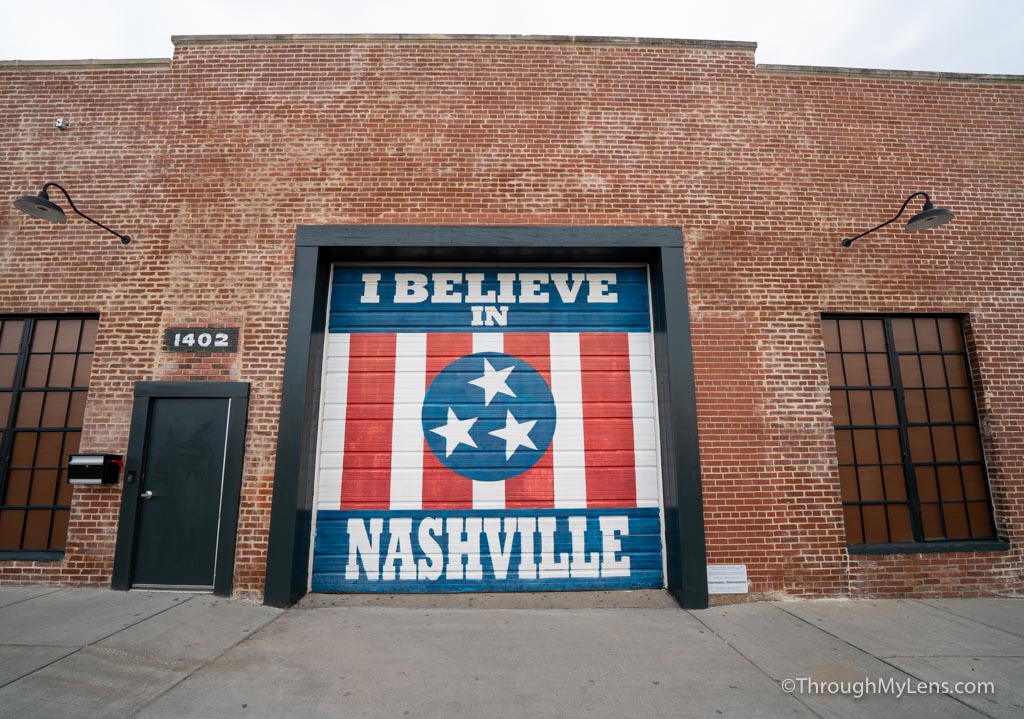 Nashville has a huge art scene with murals popping up weekly around the city. Last I heard there was close to 100 and some of the more famous ones show up often on social media. If you are looking for a fun way to spend a few hours and you have a car, check out one of the online blog posts about the murals and go find a few.
Country Music Hall of Fame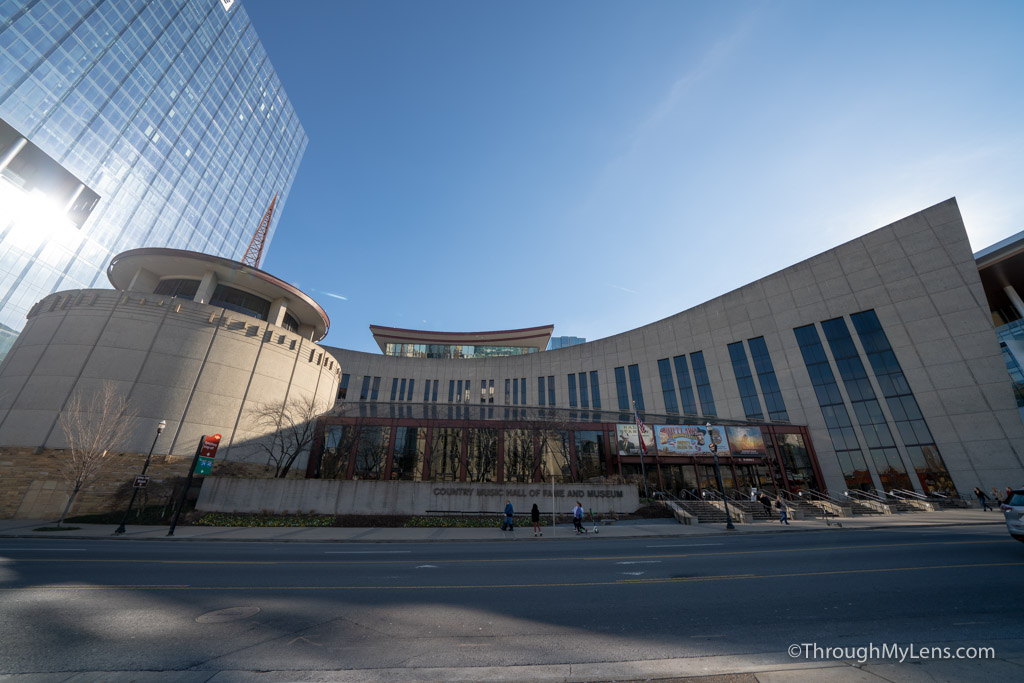 Country music is everywhere in Nashville so, of course, it would make sense to find the country music hall of fame here as well. This museum is gigantic and if you are a country fan you can easily spend a few hours here. There were exhibits ranging from Zac Brown Band to Little Big Town and even though I don't like the music too much myself it was still fun to explore.
Bicentennial Mall / Tennessee Museum / Tennessee State Capitol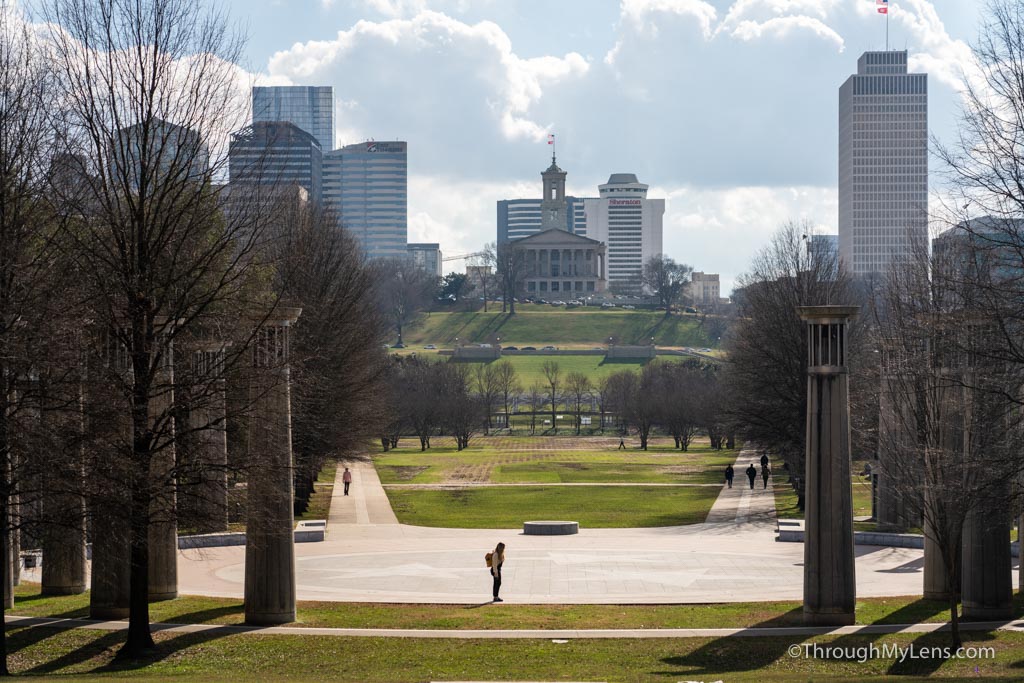 Bicentennial Mall is a large open space area in Nashville that is popular for walking and has a few different memorials to see. It is the park that leads up to the state capitol which is small but a cool building to go inside of. On the other end is the Tennessee Museum and this free spot has some really well put together exhibits that are great for the whole family. Plus if you are here during lunch you can check out the next recommendation, the farmers market
Lower Broadway Honky Tonks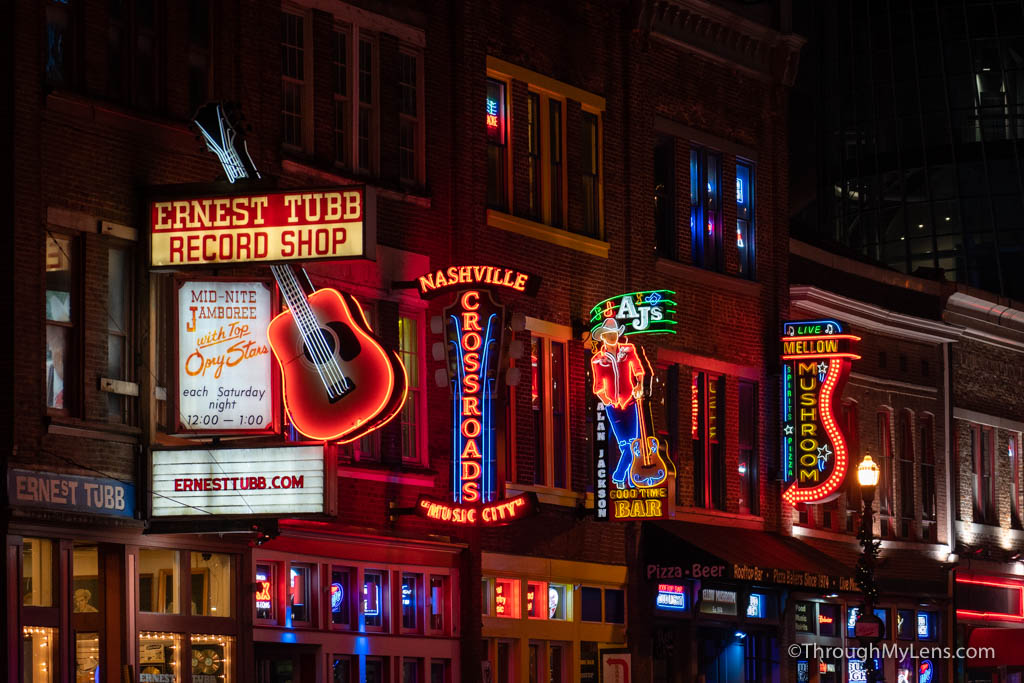 No trip to Nashville is complete without going to hear some live music. You can do that by visiting one of the famous concert halls or you can just head out to Lower Broadway any night of the week and find dozens of bars with musicians covering all of your favorite songs. It can get rowdy during summer weekend nights but it is an area you need to experience in the city.
Hatch Show Print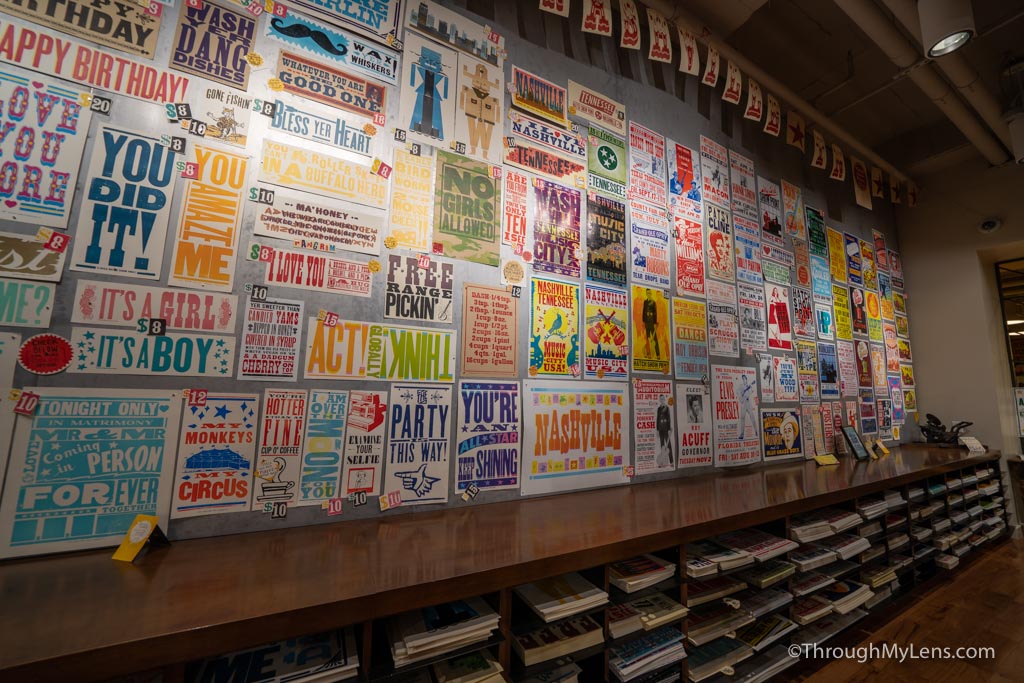 Located inside the Country Music Hall of Fame, Hatch Show Print has been making letterpress posters for almost a century. To this day you can still see the process happening daily, take a tour to learn more about it and shop some of the most popular designs in their store.
Ryman Auditorium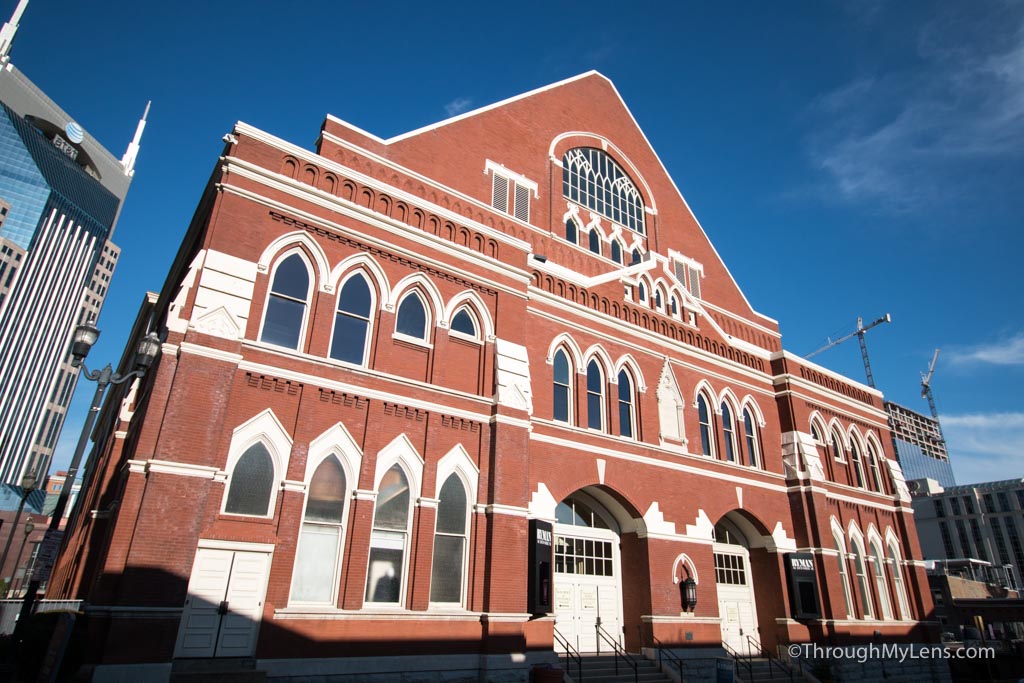 Ryman Auditorium is a building that has played an important part in Nashville's history. Built in the late 1800s the building was originally a church that attracted many of the inhabitants, but over the years it was reinvented as a music hall, complete with the original pew seating still intact. You can go on a self-guided tour here to see if for yourself or go to a concert while in the city to really experience it.
Grand Ole Opry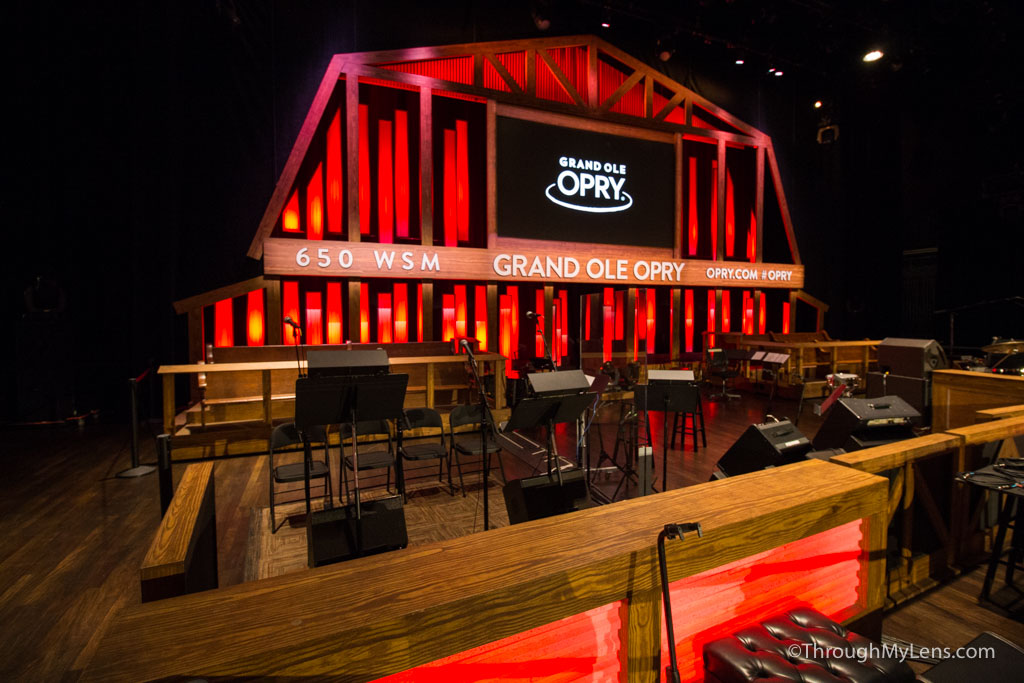 The Grand Ole Opry is the other famous building that houses some of Nashville's biggest concerts and most famous singers. A good 20 minutes outside of downtown, this concert hall has tours you can take to learn the history and see the backstage area. I really enjoyed learning more about this place as its history is certainly unique with its members and the auditorium is beautiful to tour.
Goo Goo Shop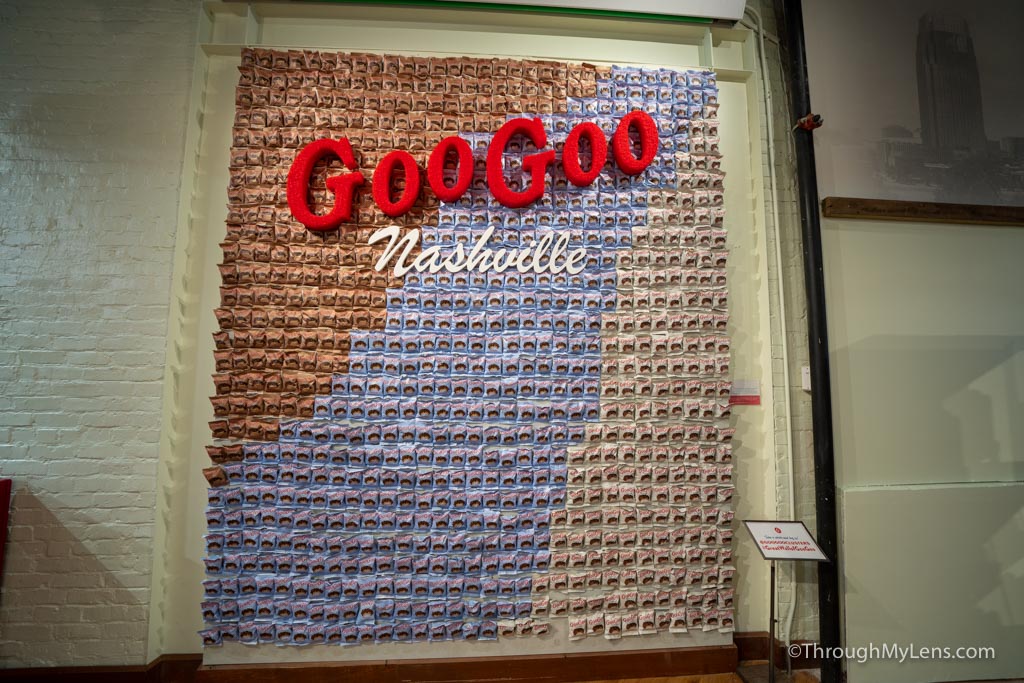 Goo Goo Clusters have been a popular treat for over 80 years. They originated in Nashville though and you can visit the shop in downtown which has all sorts of Goo Goo related things to see and eat. If you are there during the right time, you can also pay to take a chocolate class and make your own cluster as well.
Cheekwood Estates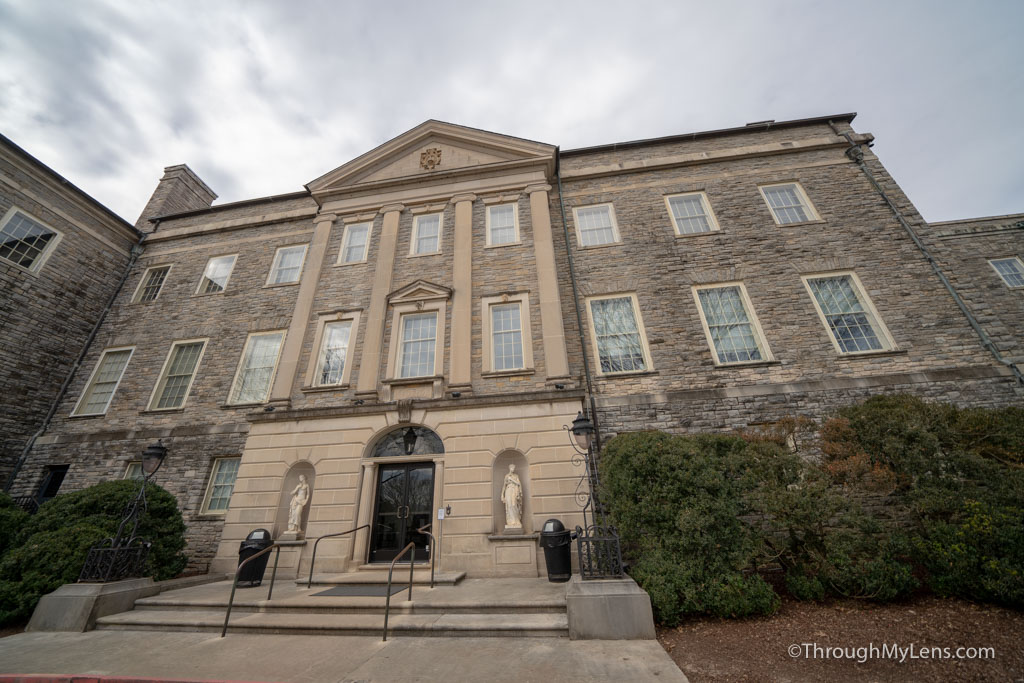 Cheekwood Estates is south of Nashville and it includes the grounds of an old beautiful mansion that was donated to the city in the 1960s. The grounds have been turned into a botanical garden with lots of blooms throughout the year and there is even a section with multiple miniature trains that go along a wooden track that is fun to see as well.
Parthenon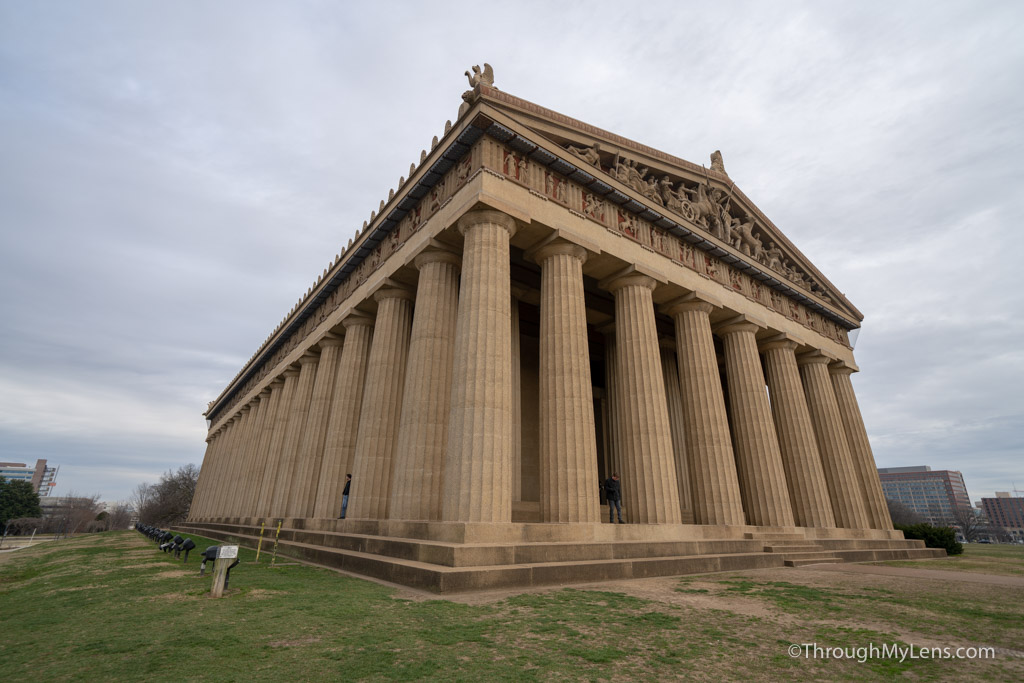 Built for the Tennessee Centennial Exposition in 1897 this building is something you would not expect to see in Nashville. The replica of the famous greek building has been meticulously recreated and is part of a large park on the west side of the city. When it is open, the inside also has a small art gallery on the bottom floor and a massive sculpture of Athena on the second floor. The sculpture was added in the 90s and it is said to be the largest indoor sculpture in the United States.
Radnor Lake State Park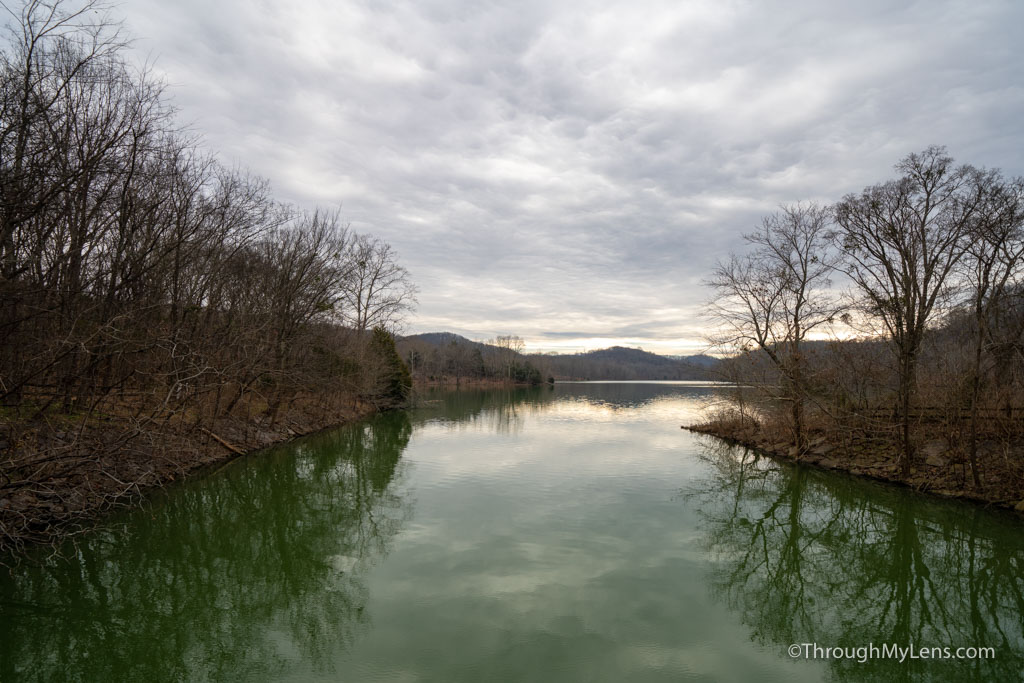 If you are looking to hike while in Nashville, then check out Radnor Lake State Park. About 20 minutes south of the city, the park has dozens of miles of hiking trails with the most popular being the trail that takes you on a loop around the lake. The park can get busy though so get their early during summer weekends if you want to get a parking spot.
Pinewood Social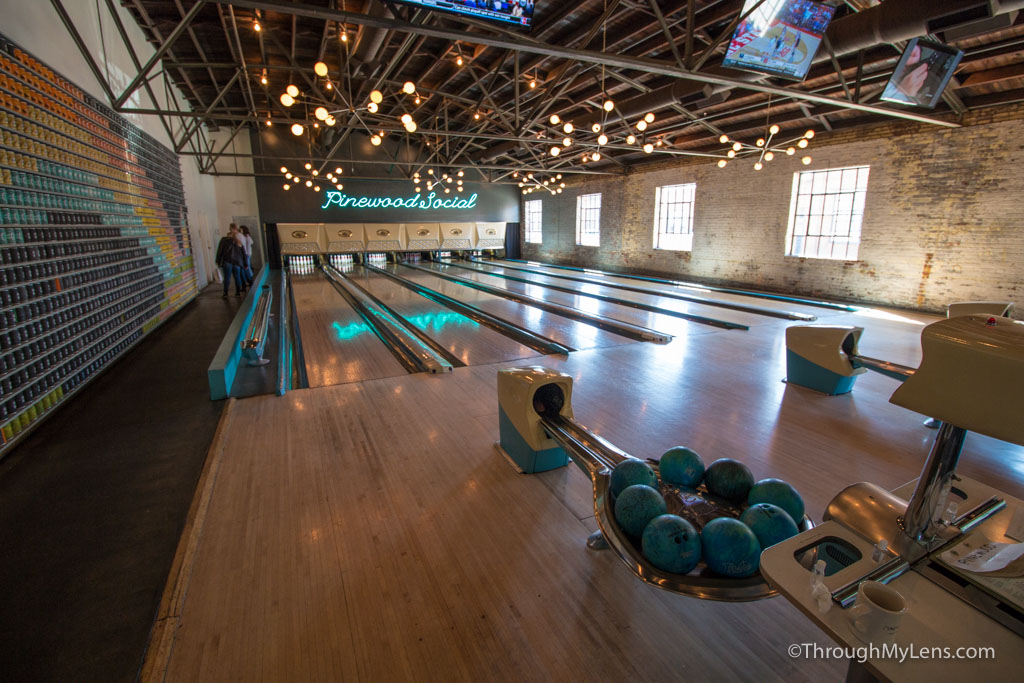 Pinewood Social is the popular attraction for 20 somethings in Nashville, but it is fun to visit for all ages with its restaurant, bar, coffee shop, and bowling alley. I haven't actually bowled there myself as I usually opt for the coffee shop or bar but I am sure it is a blast, plus the outdoor area has a bunch of attractions like bocce ball, and airstream and a pool for the summer days.
Beale Meade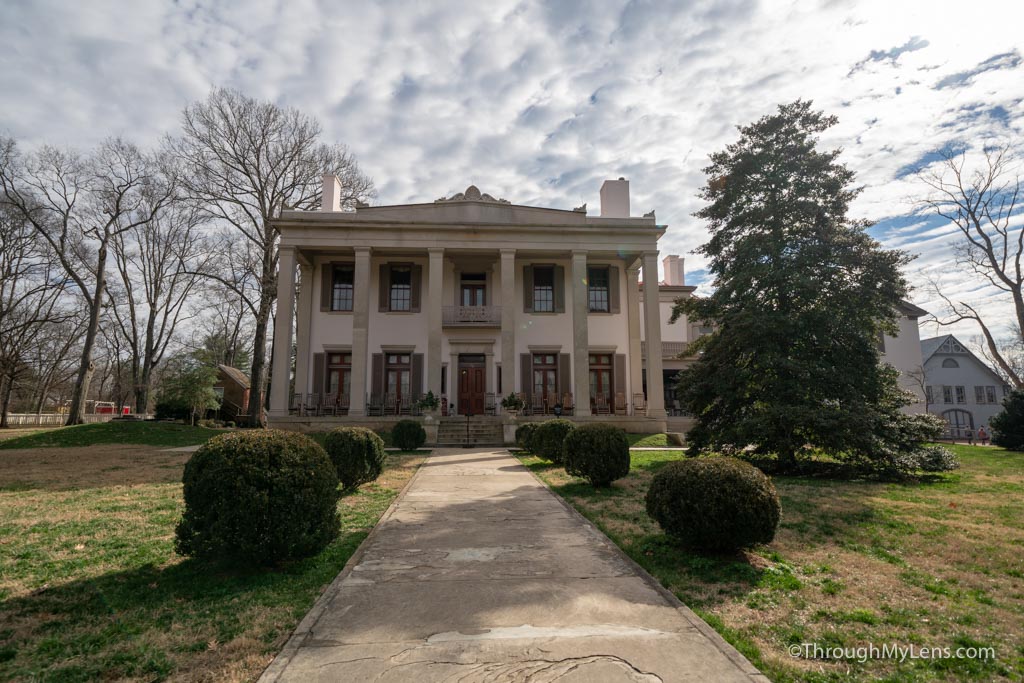 Belle Meade is an old plantation from the mid-1800s which is now part of a compound that you can tour and which includes structures and Nashville history from this time period. The grounds include an old house, milk area, original slave quarters and mausoleum. There are two tours you could go on, one that goes inside of the mansion and another that looks at the plight of the African American workers during this time period. Plus, all tours and even the grounds only ticket come with a free wine tasting, which is a fun added bonus.
Jack Daniels Distillery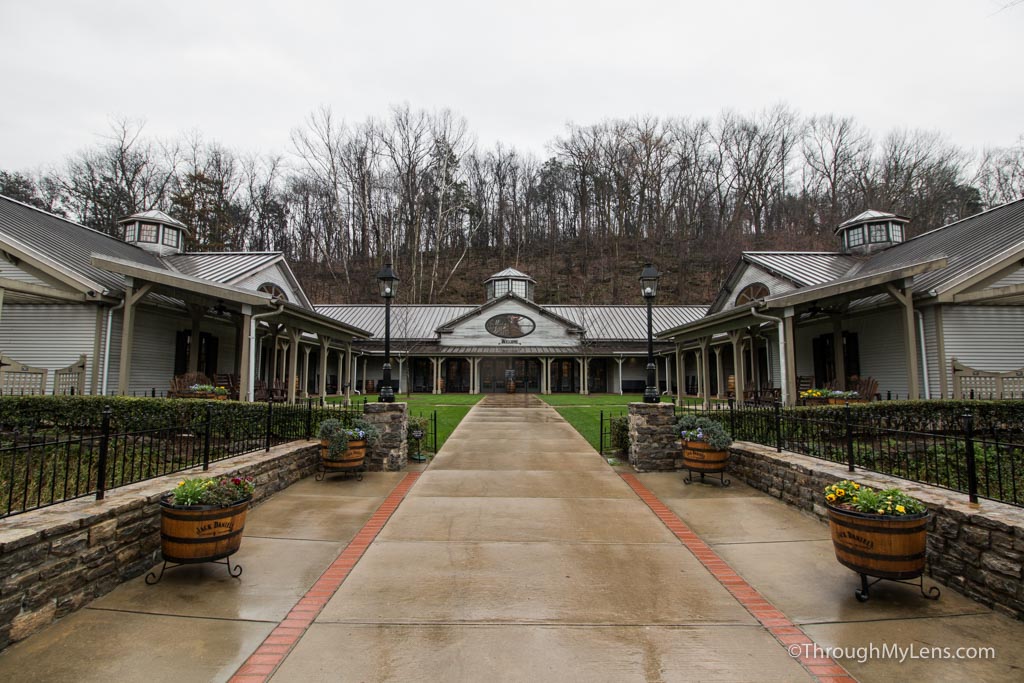 This last recommendation is about an hour and a half outside of Nashville but it's a blast and worth the trip. There are tours that will take you here from Nashville or you can just drive if you have a rental car. Jack Daniels is of course a massive operation and it is a lot of fun to go see the process, including how they burn the pallets for charcoal? And where they get their water for the famous whiskey. Plus at the end, you get to try a bunch of different types of whiskey which is always a plus as well.
John Seigenthaler Pedestrian Bridge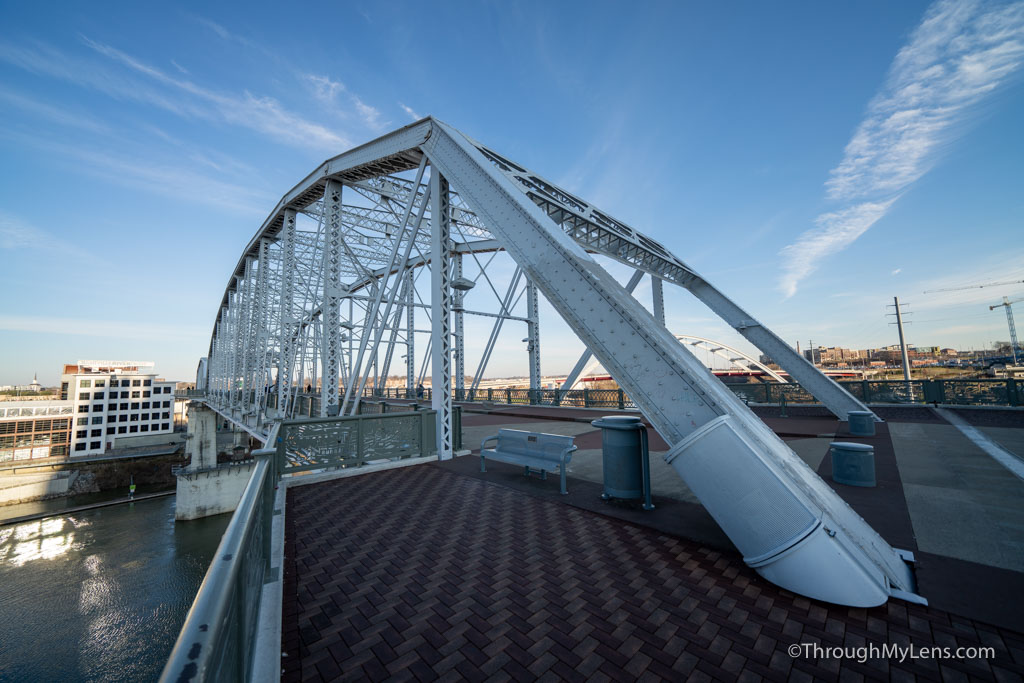 Right in the middle of Nashville, the John Seigenthaler Pedestrian Bridge is a great spot for a good view of the city skyline. The bridge is only open to pedestrians and no car, so you can walk, bike or even scooter across it. Its a fun way to get a little activity and some great views while in Downtown Nashville.
Let me know if what I left off in the comments.