Rainbow Falls is the tallest waterfall in Great Smoky Mountains National Park and one of the most popular trails in the entire park. It is a beautiful and lush trail that goes along the creek most of the way, but that gains a lot of elevation and has a tough uphill grind. It's well worth the effort though, and the waterfall payoff is an excellent introduction to the park. Here is all the information.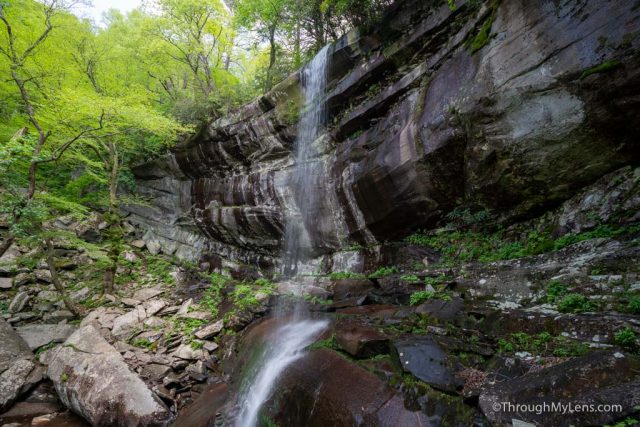 Details
5.2 miles
1,500 feet of elevation
Limited parking, especially in the summer.
Getting There
Rainbow Falls trailhead is not in the central part of the park that most people drive through, it is off by itself with Grotto Falls and a few other trails on Cherokee Orchard Road out of Gatlinburg. It is easy to find with Google Maps though, and there is a small parking area and an overflow lot about a quarter-mile down the road.
The Trail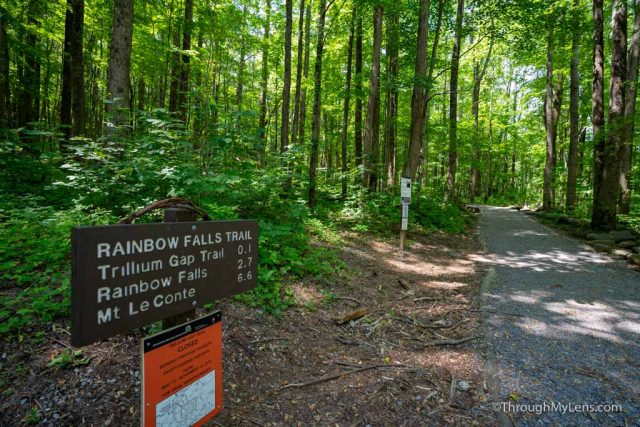 From the parking area, the trail starts a gradual incline and keeps it for the entire hike. There are some sections with wooden stairs that add more to the slope as well.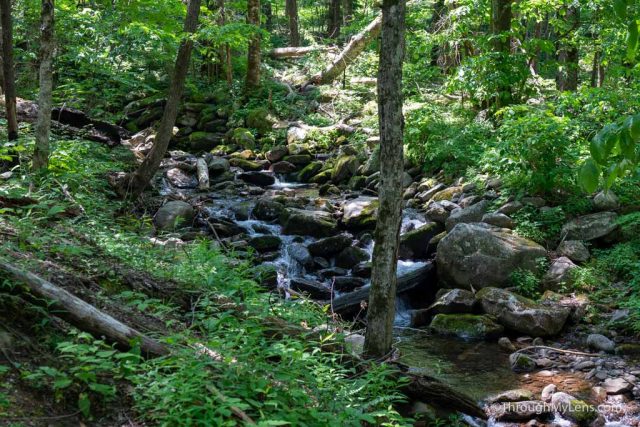 I would rate the hike as moderate, but some people turned around and said it was too hard. I am sure it depends on how much you do this type of thing though as there were many children at the waterfall who had made the hike.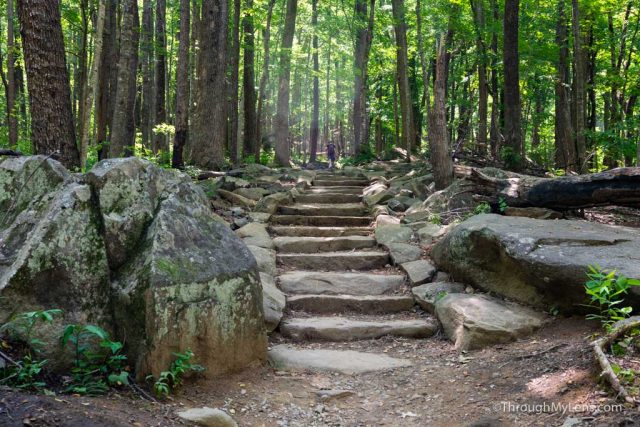 For us, the toughest part was the humidity, which we are not used to in California, and which made it feel like you were swimming in your clothing. Make sure to bring a lot of water as you will be sweating it off.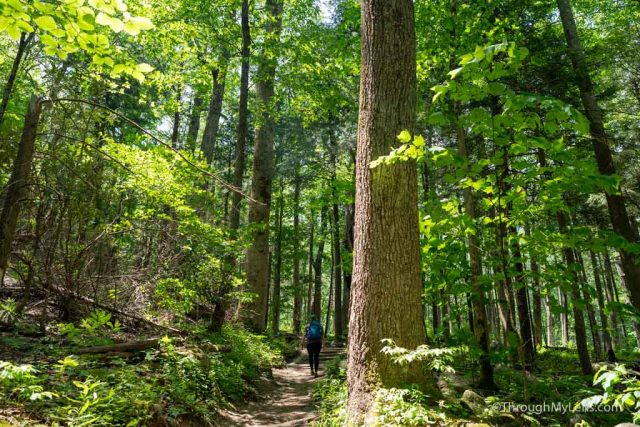 <
The trail is beautiful though, and it goes along a creek and stays in the shaded trees most of the way.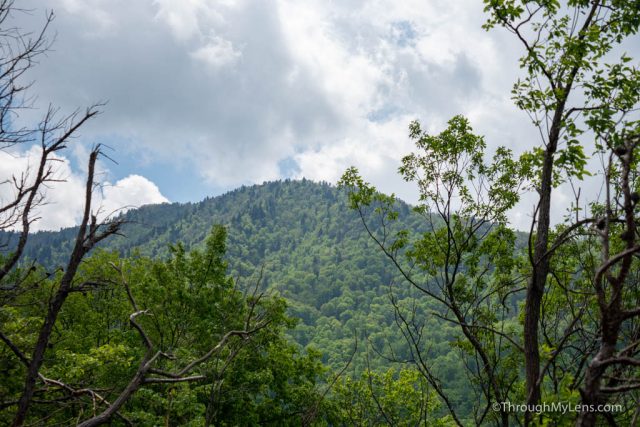 Everything is a lush green, and there were a few moments where the trees gave way to some excellent views of the mountains as well.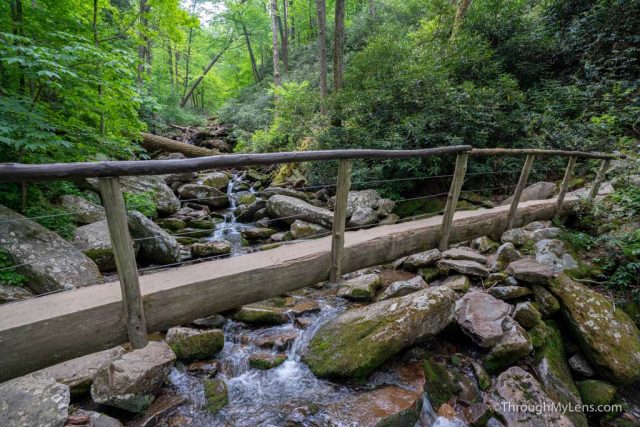 As you get towards the end the trail crosses a fun old bridge with handrails only on one side, and a few stone step creek crossings as well.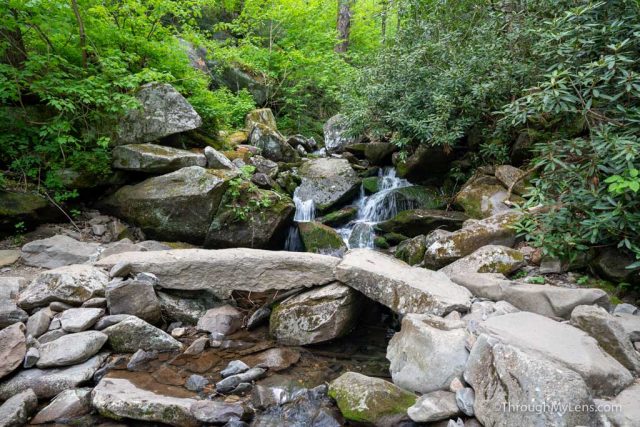 Eventually, you will hear the sound of the falls and will get your first glance.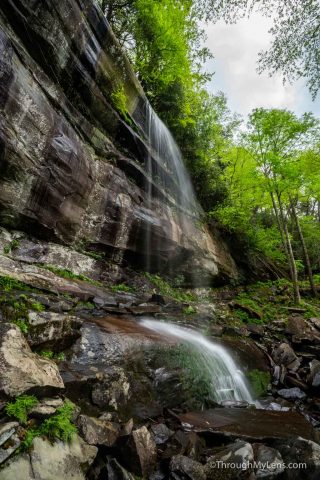 I was surprised by how pretty the waterfall was when we finally made it. It wasn't roaring, but it had a beautiful stream of water falling into the pools below.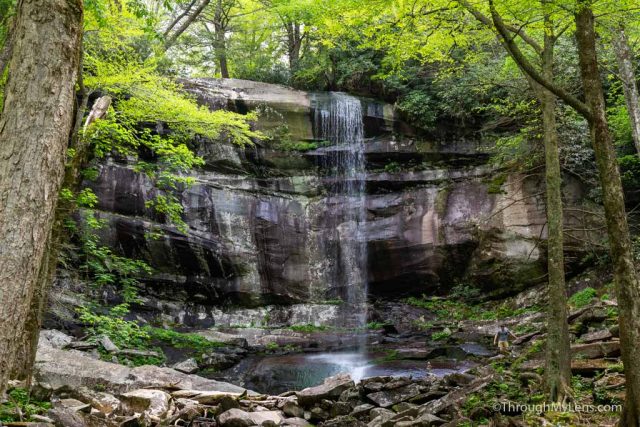 There are lots of rocks to climb around on to get different views of the falls, and you could even go behind it if you were feeling brave.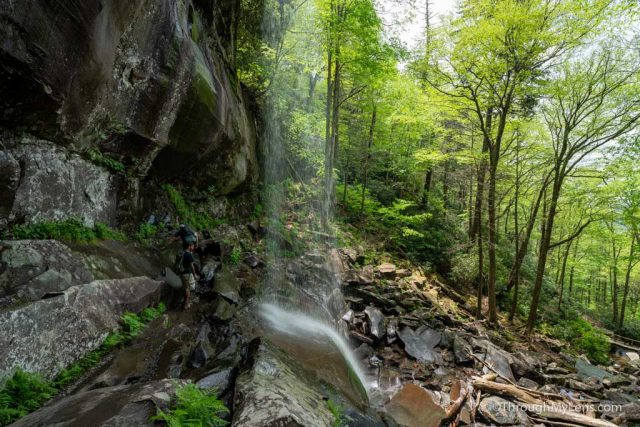 We hung out for about 45 minutes just taking it all in; it was our first hike in the park and a great introduction into this beautiful area of Tennessee. You can read about how we spent two days in the park here and let me know what your favorite spot is as well.