As the most visited national park in the USA, the Great Smoky Mountains are on many people's bucket lists to explore. I had never gotten a chance to see them until a recent trip to Tennessee brought me to the town of Gatlinburg, which is right at the doorstep of the national park. I spent two days exploring the park, and if you are looking for what to do while there, I figured I would share my itinerary.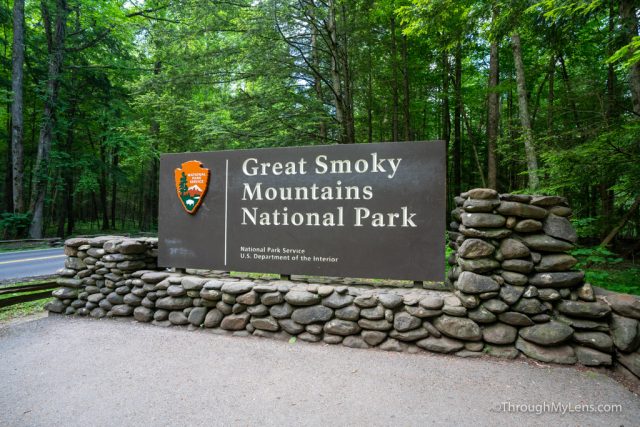 Day 1
Gatlinburg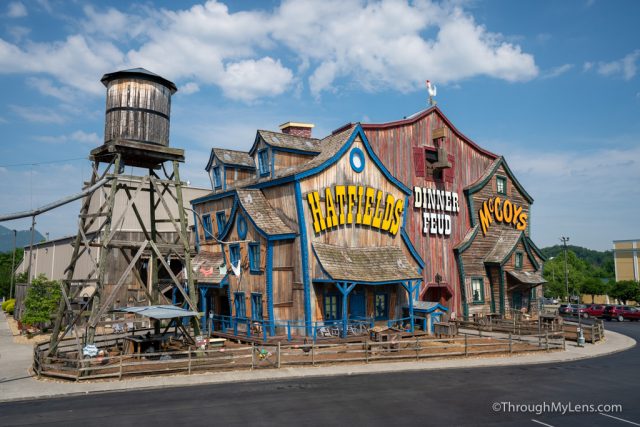 We left from Knoxville after lunch and did the one hour drive to Pidgeon Forge / Gatlinburg. These towns remind me of Las Vegas without the gambling, and there are all sorts of crazy stops to see along the way, including many museums and attractions like the largest Titanic recreation in the USA. I am sure these attractions would be a lot of fun if traveling with a family but we wanted to get into the park, so we skipped most of them and made our way to our first stop, Rainbow Falls.
Rainbow Falls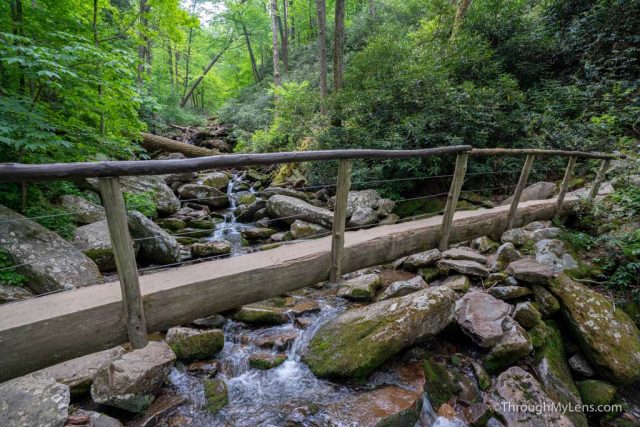 Rainbow Falls was our main stop on day one as it is the largest waterfall in the park and one of the parks most popular hikes. We were able to get a parking spot in the small lot, and we set out on the 5 mile and 1,500 feet of elevation trail.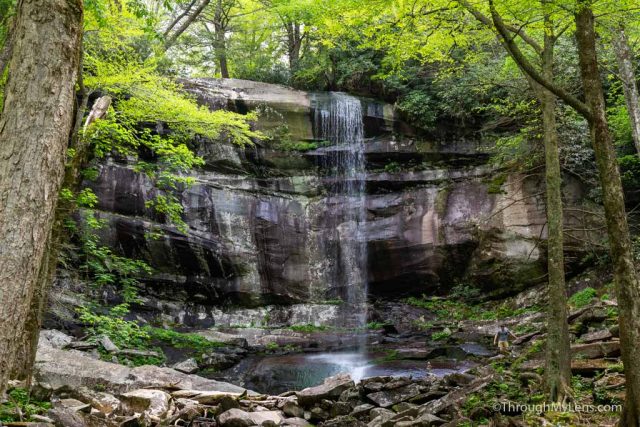 This trail is beautiful, following a creek and shaded most of the way. Don't underestimate it though as it is a lot of uphill and can be tough in the humidity depending on when you go. Read all about the hike here.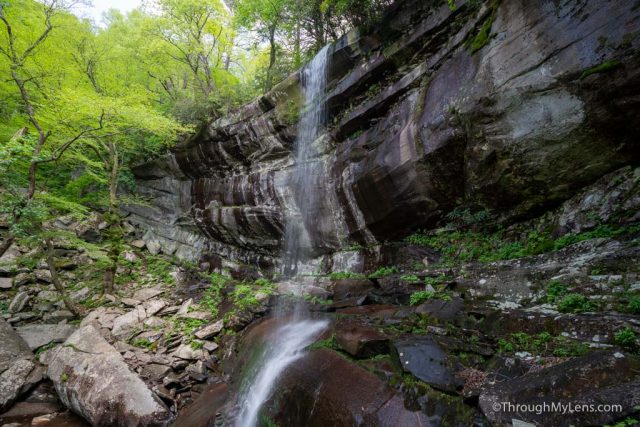 The waterfall was great though, and we spent about 45 minutes just hanging out before making the trip back to the car. From there we drove back into Gatlinburg to our hotel.
Hotel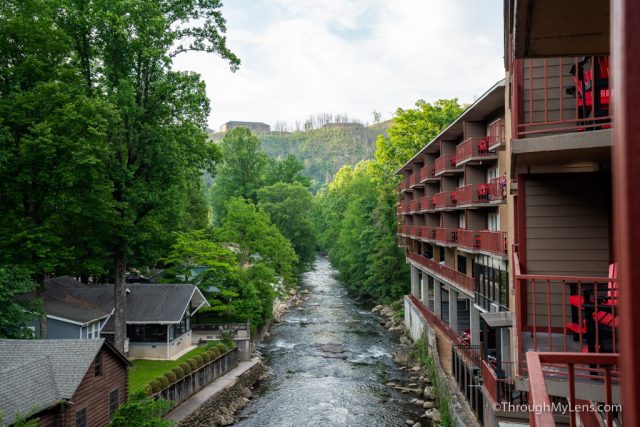 For hotels, I booked one a little out of town but right along the river. It was well priced and had a fantastic balcony that overlooked the water. Find out more about the hotel here.
Day 2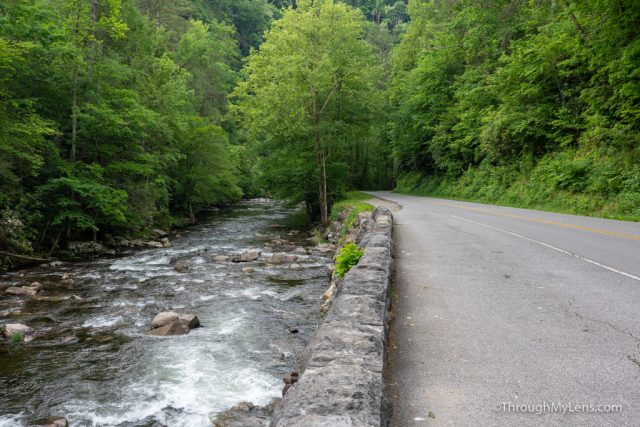 Day 2 was our long day, and we spent pretty much the entire day in the park. We grabbed breakfast and coffee at Starbucks then headed out on the 50-minute drive to Cades Cove.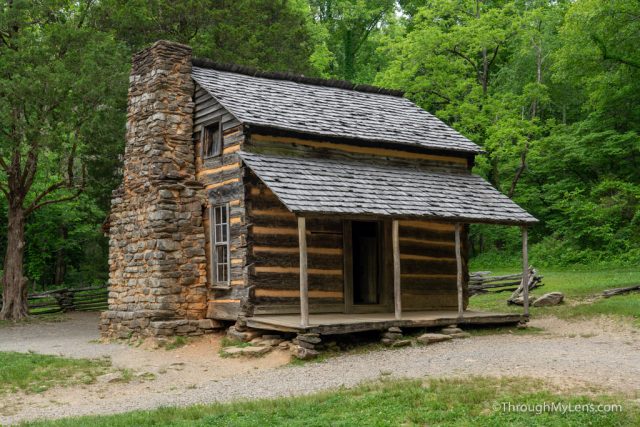 Cades Cove is the park's most popular area, and it is an 11 mile one-way road with lots of historical points of interest and a chance to see wildlife.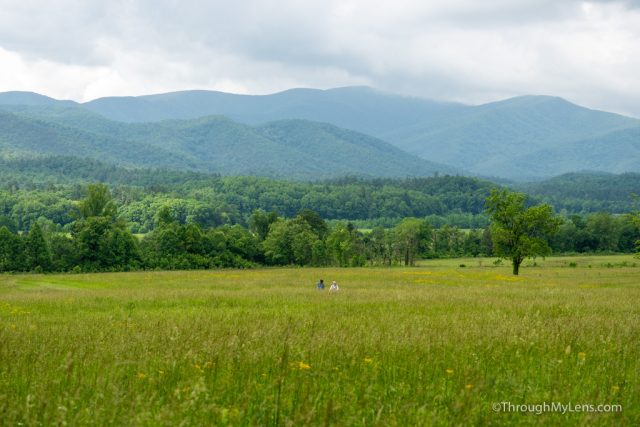 Note that this road is extremely popular and you probably should plan at least a half-day for it. We found that people often go very slow and even stop in the middle of the road for photos, which means that you may be stuck often on the one-lane road and have to wait for them to start going again.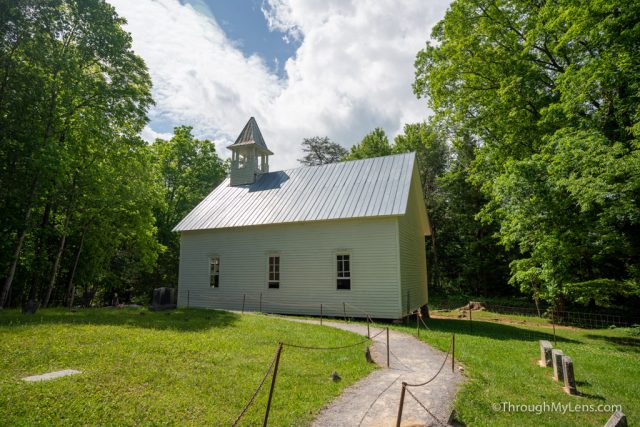 We did enjoy the drive though and saw a bear in the trees while heading around the loop.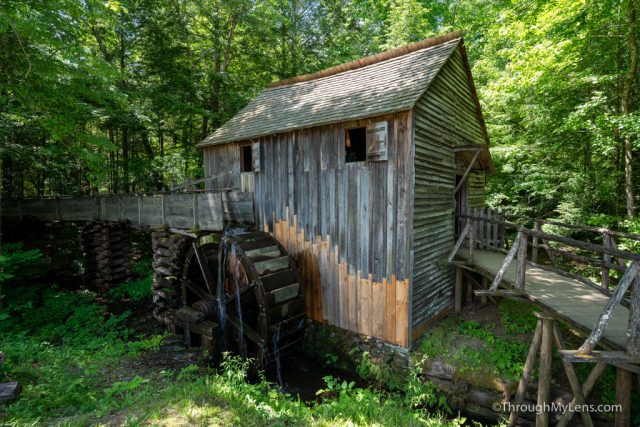 There are many historic cabins, mills, and churches to see on this drive, so make sure to get a $1 map before you head in. When we left Cades Cove, we stopped at the campground store for some snacks and then headed back towards Gatlinburg.
Laurel Falls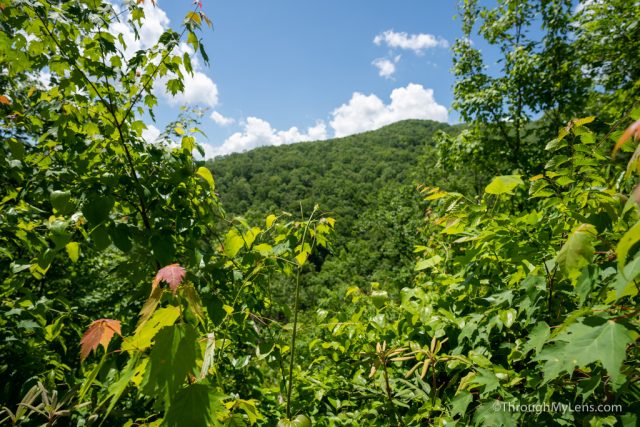 From there we made a stop at Laurel Falls which is a cascading waterfall that is accessed via a 2.5-mile trail with 500 feet of elevation. Because the trail is relatively short, it is popular, and you will see a lot of people on the trail and may also have to wait for parking.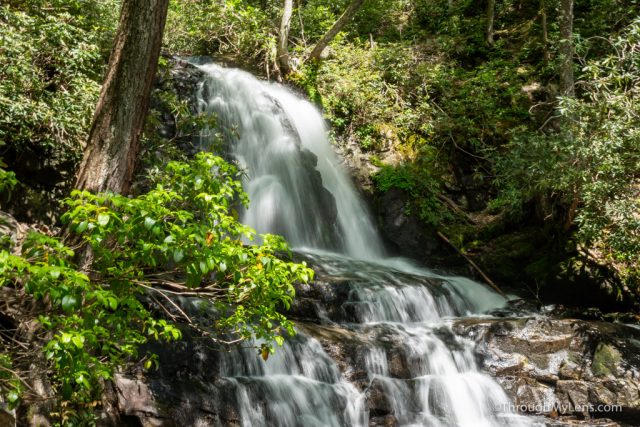 The trail is beautiful though, going uphill most of the way and ending at a stunning set of two waterfalls. It is an excellent introduction hike to the park if you only have a little bit of time.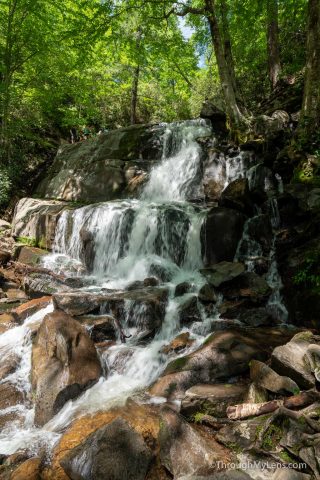 After that, we stopped at the Sugarland Visitors Center to check out the exhibits they had on the animals in the park before heading into Gatlinburg for food. We ate dinner at Five Guys, a popular burger chain, and then went over to the newly opened sky bridge.
Sky Bridge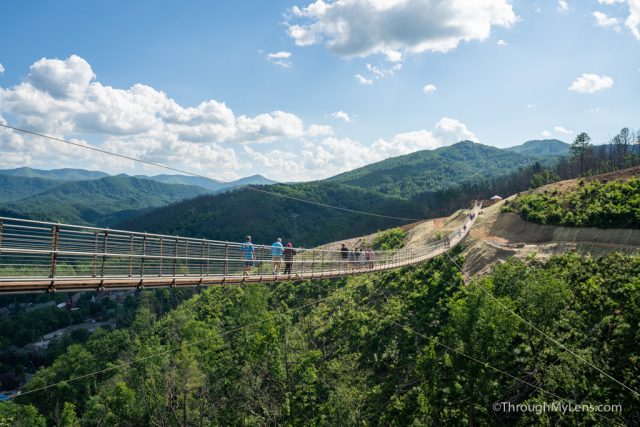 This bridge is the longest pedestrian bridge in the USA, and you get to it by taking a ski lift up the hill to a viewing platform. There is a restaurant up there, good views of the Smoky Mountains and of course access to the bridge.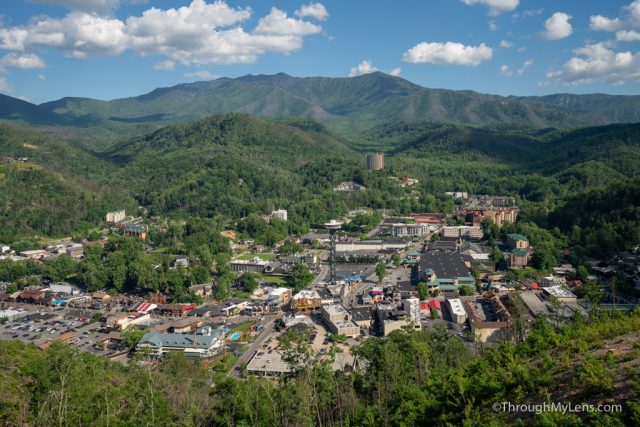 The bridge takes about 10 minutes to walk across as you want to take your time and enjoy the views. Do note that it is 140 feet up at its tallest height and that it has glass floors in a few sections so it may be scary if you are afraid of heights. After getting off the bridge, we made our way back down where we parked and headed out on the 45-minute drive to Clingmans Dome, which is where we were planning to spend sunset.
The drive was beautiful, and you will want to plan some time to stop at a few of the viewpoints on the way, especially the Newfound Gap.
Newfound Gap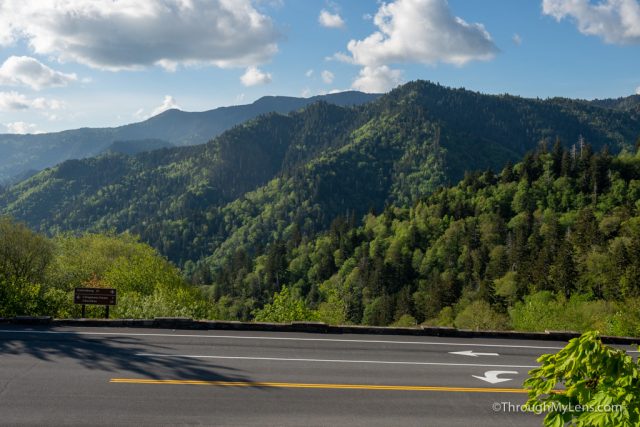 The Newfound Gap is the tallest part of the road that goes through the park, and it is on the state line, so it is a popular stop with great views. This is also where the Appalachian Trail runs through the park so you can see some signs for this famous east coast trail as well.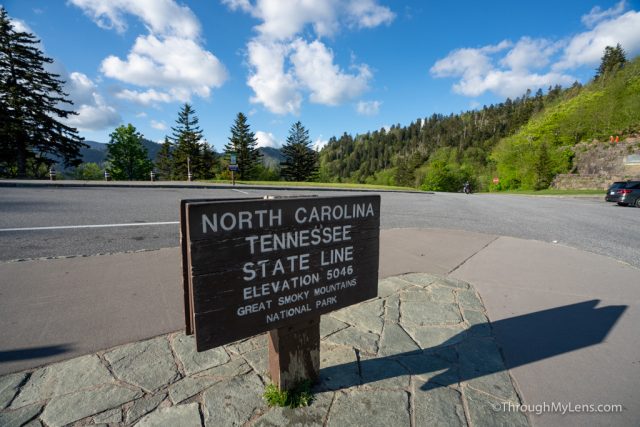 From there it is about 15 minutes up to Clingmans Dome.
Clingmans Dome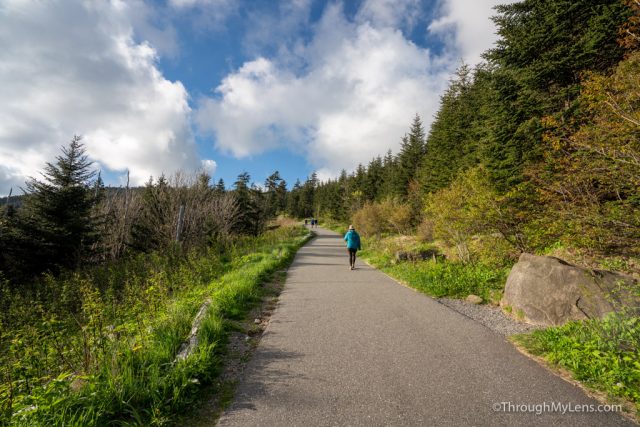 Clingmans Dome is a well-known part of the park that you have certainly seen in photos which has a big circular cement walkway that leads up to an observation deck.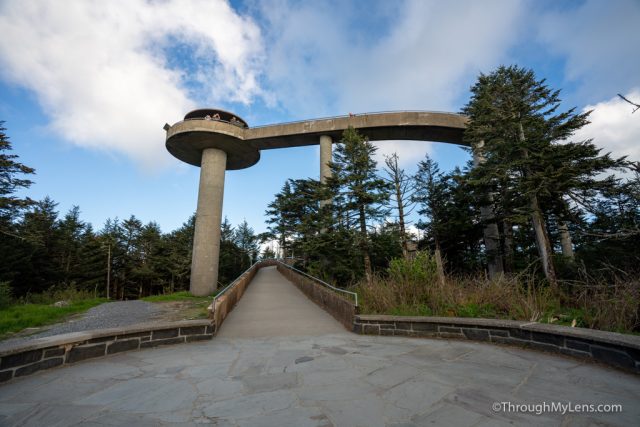 Note that to get to the base of the cement walkway you do have to take a half-mile, 250 feet of elevation, steep hike though.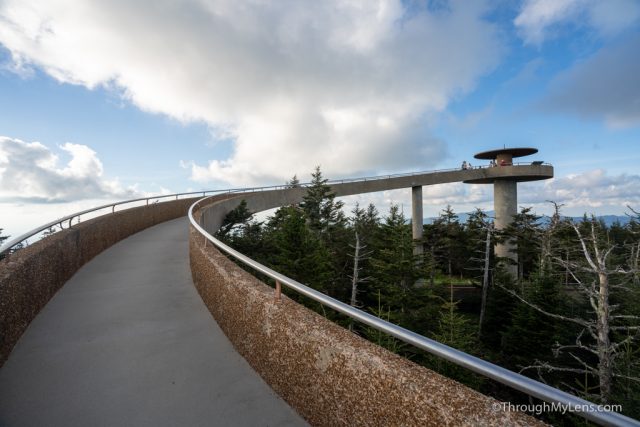 It is worth it when you get to the structure, it is one of the most unique spots I have seen in a national park, and the views from the top are incredible.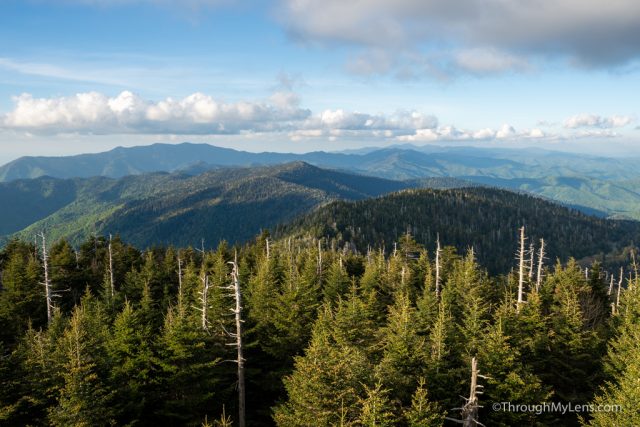 When we got there about 45 minutes before sunset there were only four people at the top, but by sunset, there was a good 40, so note that you will be with lots of others and that it is a relatively small space, but it is worth it for the fantastic sunset views.
With that, we headed back to our hotel and ended our time in the park. It was an incredible two days (but it was rushed as well), and we can't wait to go back and spend more time there. Let me know what your favorite spot is in the park in the comments.