While most people who visit Las Vegas are familiar with Red Rock Canyon, they are often not familiar with Valley of the Fire State Park, which in my opinion has a lot more unique stuff in it. This state park is located about an hour northeast of the city, and it is a fantastic place to spend a day. Here are all the spots I recommend you see while there.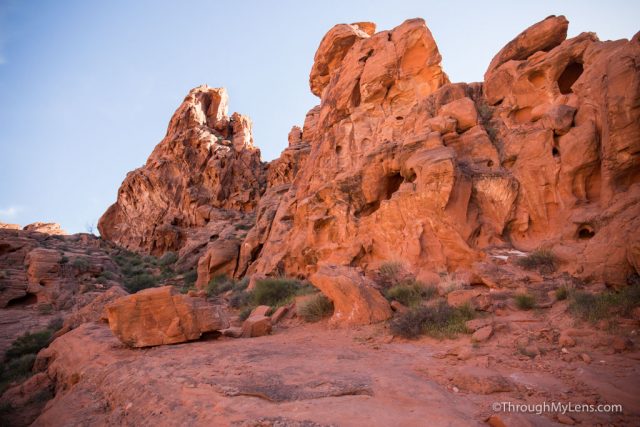 Details
Cost:$10
Sunrise to sunset unless camping
Getting There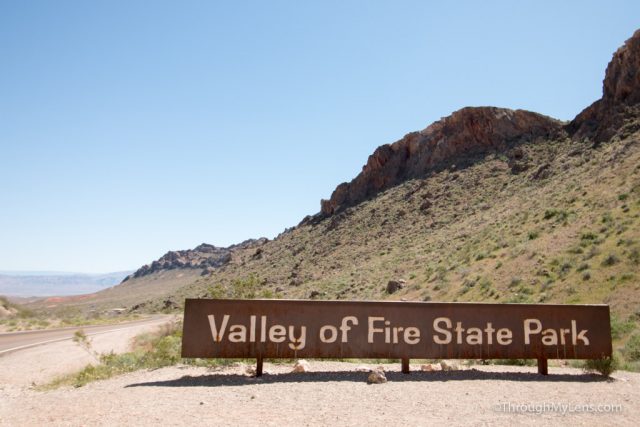 From Las Vegas you will get on the 15 North and head out of town. You are on this freeway for about 30 miles until you get off at exit 75, there is a sign that lets you know this is the exit for the park and for Lake Mead. You will head about 15 miles back into the hills on Valley of Fire Hwy until you finally make it to the park entrance. Here are the spots you can see from this entrance all the way to the east gate.
Beehives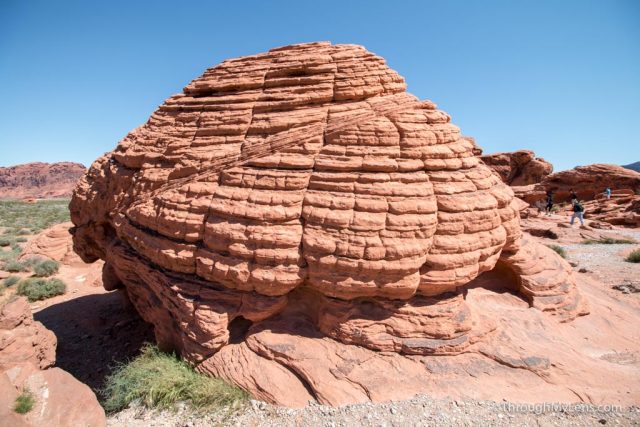 Beehives are the first point of interest you will get to, and these rocks can be seen from the parking lot. It's a quick 5 minute stop to see rocks that really do look like massive beehives.
Arch Rock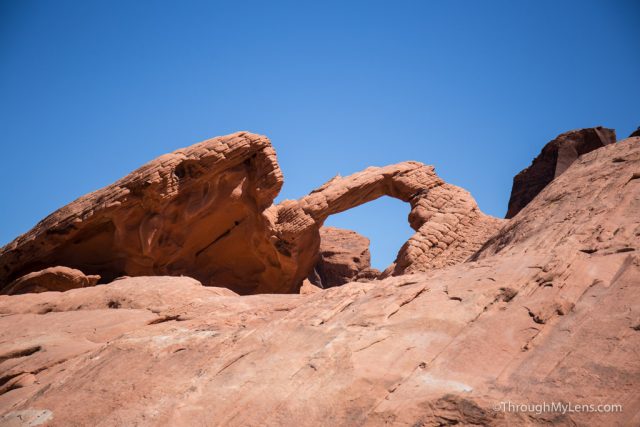 This is another 5 minute stop, as the small arch can be seen from the road and it is not really that impressive at only 10 feet or so tall. You can hike around this area if you want to though as there are a lot of fun rock formations and boulders.
Atlatl Rock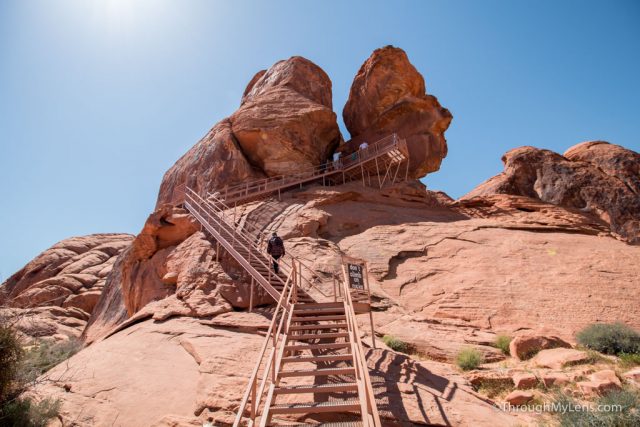 Atlatl Rock is one of the best stops in the park for fantastic examples of petroglyphs. The stone has amazing rock art about 40 feet off the ground.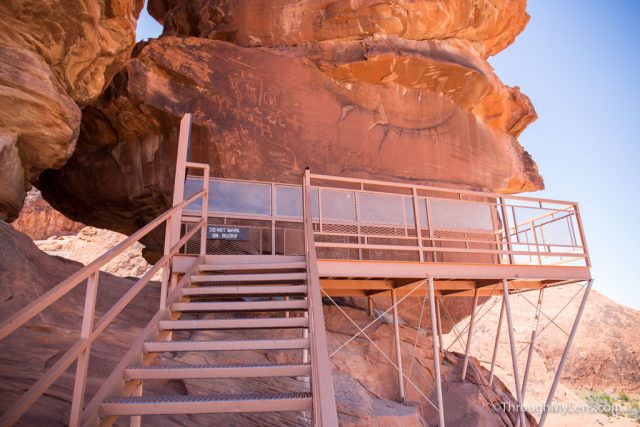 The park has built a set of stairs to take you all the way up to the art.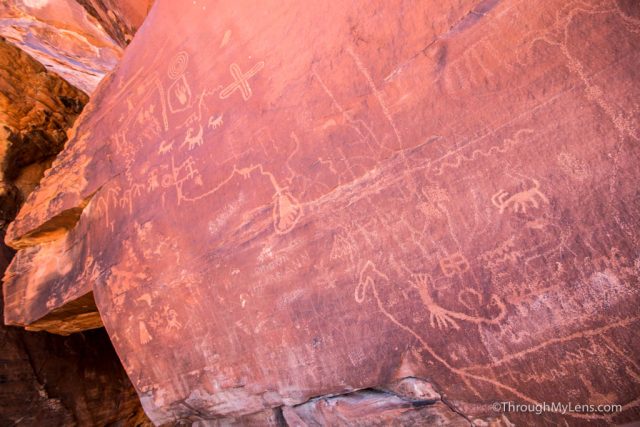 It is one of the best-preserved petroglyphs I have personally seen.
Petrified Logs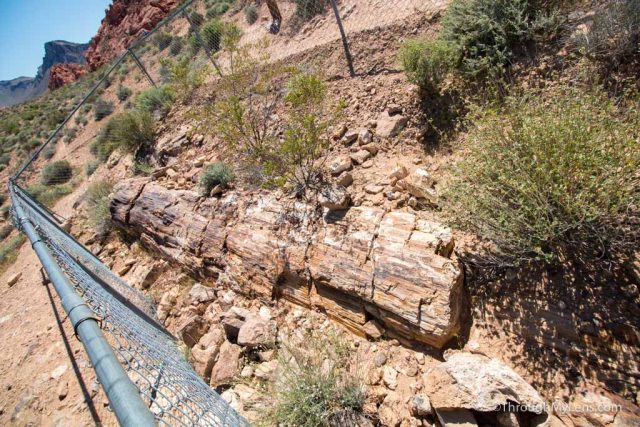 This short quarter mile trail takes you to a series of four petrified logs. The logs are from millions of years ago, and they are protected with small gates.
Mouse's Tank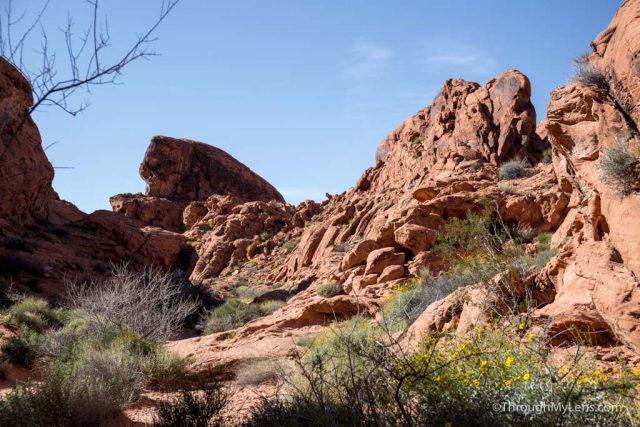 Mouse's tank is named for an outlaw that used the area as a hideout back in the late 1800s. The small pool is located about 3/4ths of a mile from the parking lot.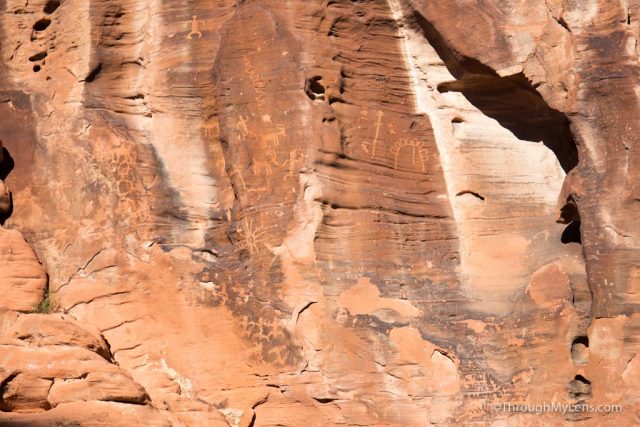 On the trail, you will pass many great examples of petroglyphs so keep your eyes peeled. I found this to be one of the most fun trails in the park as it seems like you are on a scavenger hunt to locate the rock art.
Rainbow Vista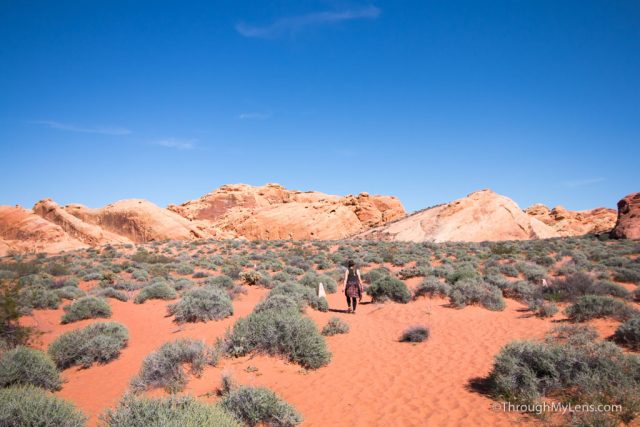 We never actually found the vista point on this trail as it was hard to follow, but we did find some beautiful multicolored sandstone.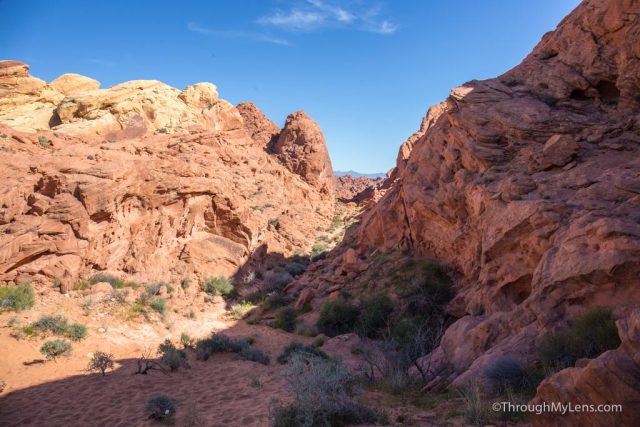 Also, you can get some great views down into Fire Canyon here as well.
Silica Dome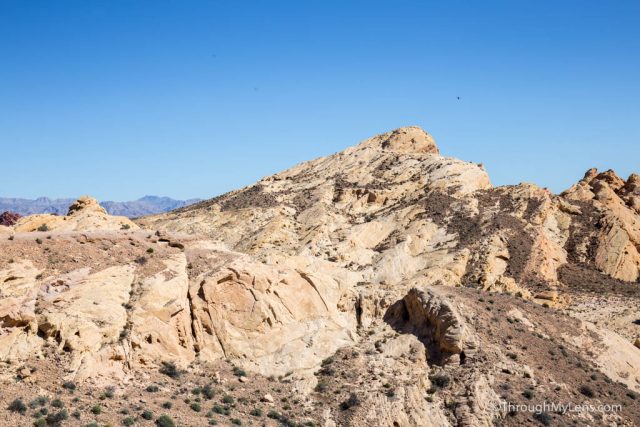 The stop for silica dome is an excellent viewpoint for both the dome itself and fire canyon. You can hike to the dome from here, but even if you don't want to do that, it's still an excellent spot for a panoramic view.
Fire Wave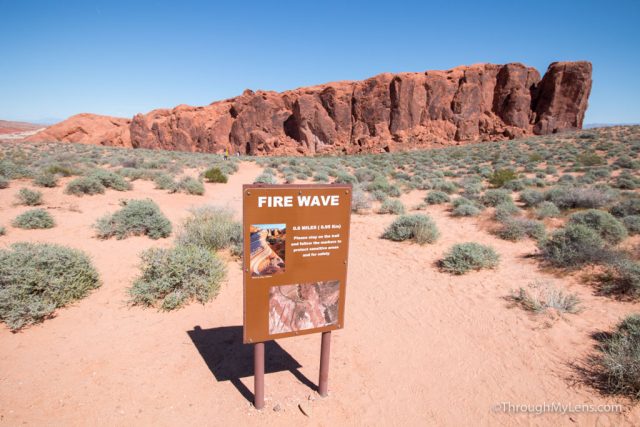 Fire Wave is the most popular hike in the park and for good measure. It is about a mile and a half round trip and it takes you to a unique rock formation that looks like a red wave, much like the more famous wave in Arizona.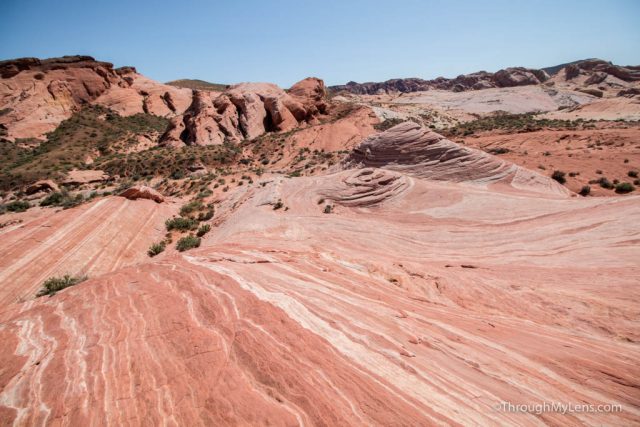 The trail is beautiful as it heads downhill and then crosses over a large selection of red rocks before getting to the eventual wave. Go early though as this one has no shade at all.
White Dome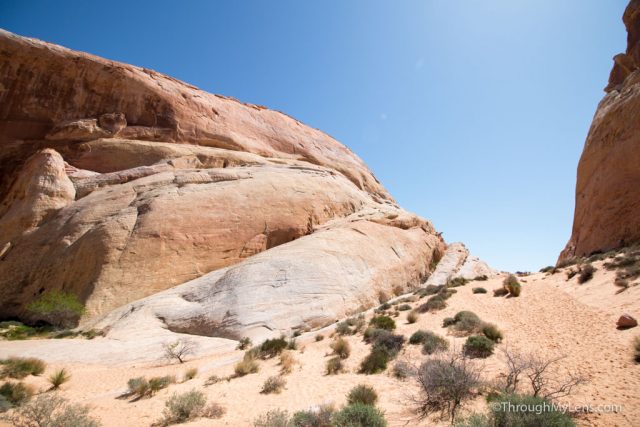 The rock formations here are massive and white, unlike there red counterparts throughout the park.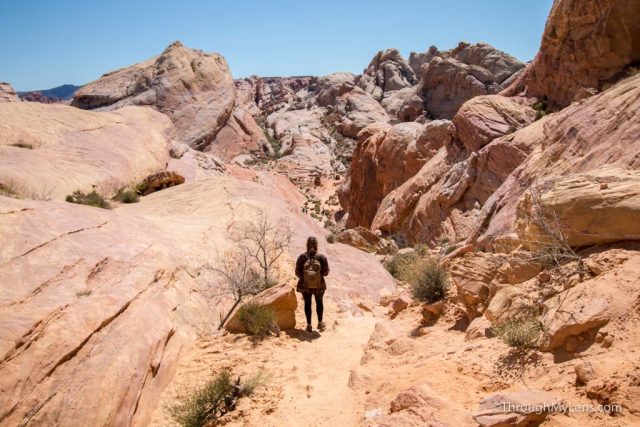 The 1.25-mile trail heads through the middle of the rocks and past an old filming location.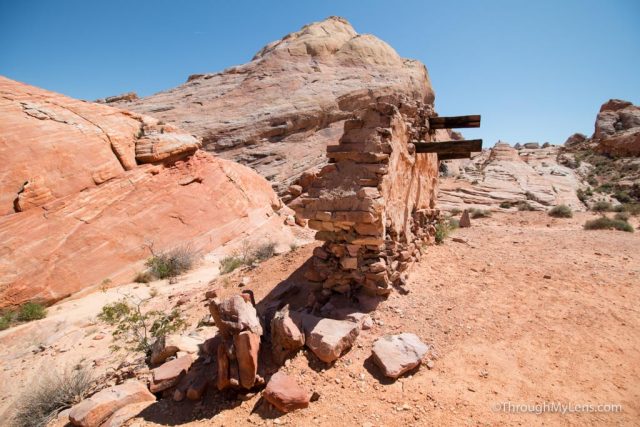 From here it leads into a small slot canyon, which is really fun to see if you haven't been through one before.
The trail then just heads back up to the parking lot completing the loop.
Balancing Rock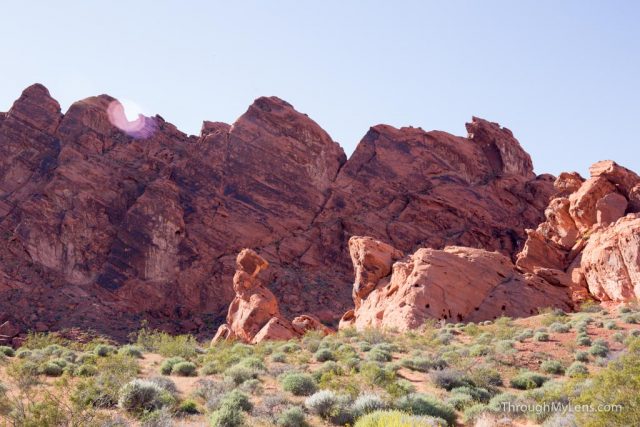 This rock can be seen from the road outside of the visitors center. You can walk to it from the visitors center, or you can just see it from the parking lot or road.
Visitors Center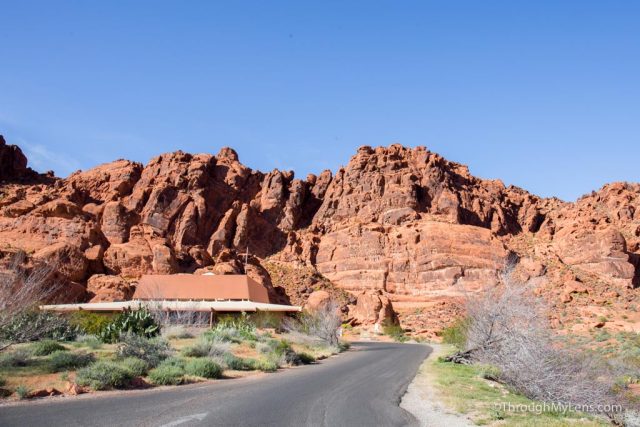 A great spot to stop and learn more about the area and the recommended hikes.
Seven Sisters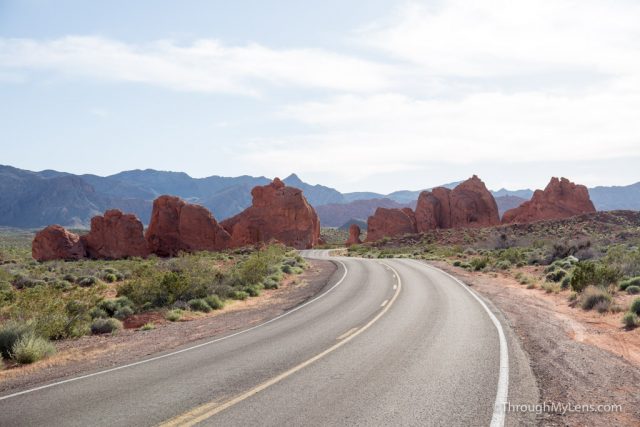 The seven sisters are a set of seven rocks jutting out from right next to the road. There are picnic benches here that you can relax at or you can just take a few photos of the rocks from one of the pullouts as well.
Elephant Rock Trail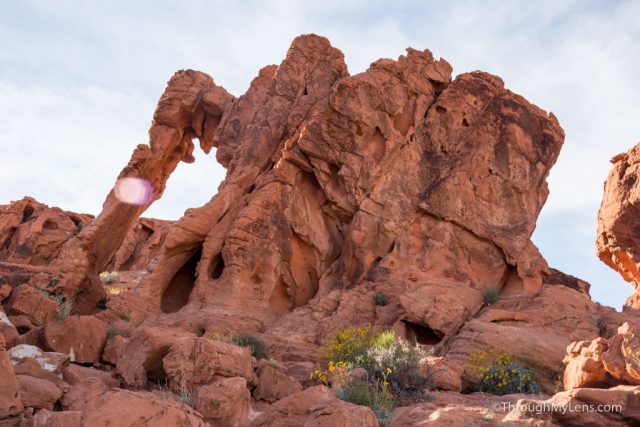 Right next to the east entrance station, there is a trail that takes you to the famous elephant rock. This rock does look like an elephant, and it is pretty fun to see for the whole family.
As you can tell, there is enough here for a full day of adventure. If you are looking to get out of Vegas and explore the surrounding area then this is a great spot. I wouldn't recommend a visit in the summer though as it can be incredibly hot and there is not a lot of shade. Let me know if I left off one of your favorite spots in the comments.