Red Rocks Canyon is the closest park to Las Vegas and a popular destination for hikers and outdoor lovers visiting the city. At around 30 minutes drive from downtown, the park features a 13-mile scenic drive and dozens of hiking trails. Here is all the information so you can make the most of your time in Red Rock Canyon.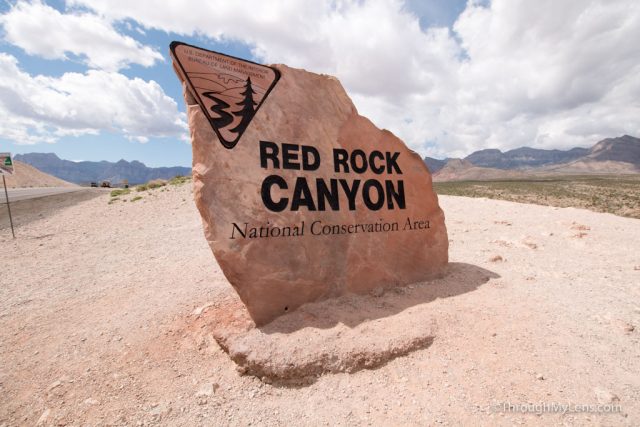 Details
Getting There
From Las Vegas, you will head out on Highway 95 west till it ends and then continue on Highway 215 South. From here you will turn right on Highway 159, and it will take you out to the park loop.
Scenic Drive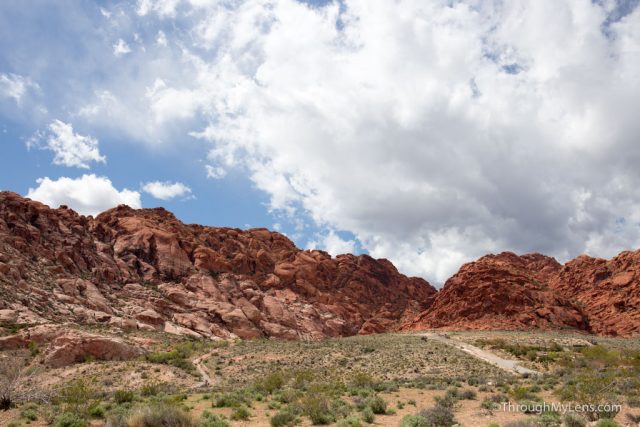 If you only have a short time to visit this park, then it is best spent on the 13-mile scenic drive that takes you on a loop through the park. It is one way, so if you miss a spot, you would need to drive all the way back around to see it again. The drive is fantastic though, and you will want to take your time. As you make your way around it, there are multiple spots to pull out for hikes or viewpoints.
The Overlooks
There are two main overlooks in the park and one more on the outskirts of the park.
High Point Overlook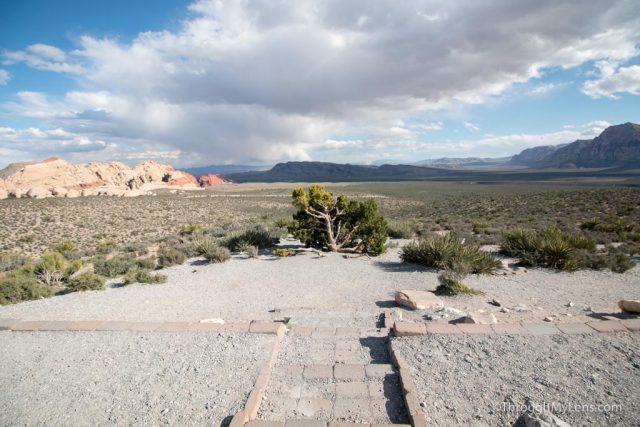 The main viewpoint is High Point Overlook, and it is located about halfway through the scenic drive. It has a small parking lot, and it lets you look out over the park from a beautiful vantage point.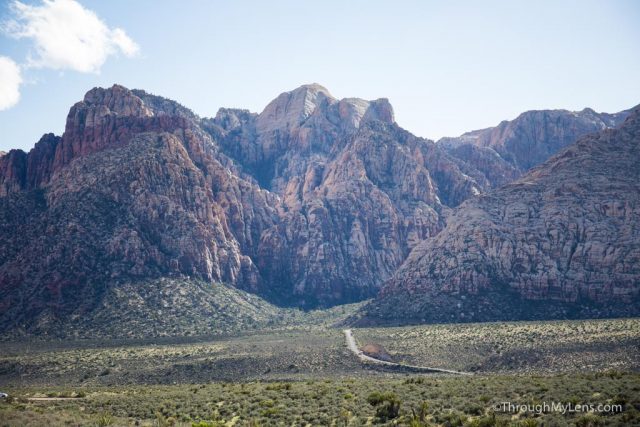 It can be busy but wait for your turn if you want to check it out.
Red Rock Wash Overlook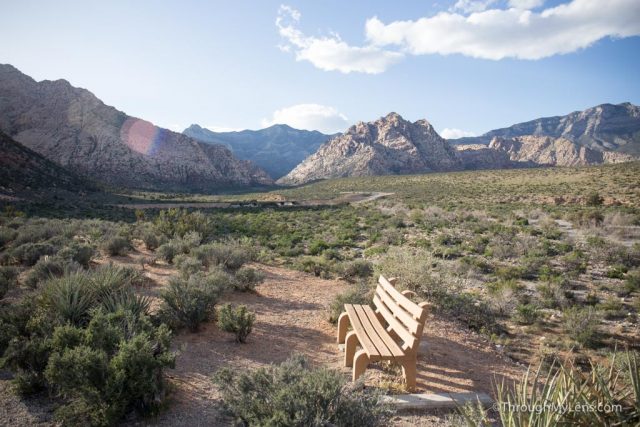 This is the second viewpoint, which is located across from the main one but down the hill. It is worth pulling out at as it has some great views of the mountains, but it is not as spectacular as the first.
Red Rock Overlook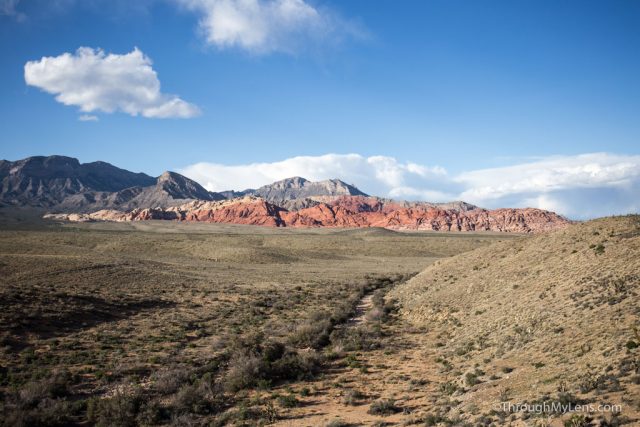 This viewpoint is technically located outside of the park. If you are wanting to see the park without taking the drive, then this is the best way to do it. This overlook really does give you a great view, especially of the red rocks in the Calico area.
The Hikes
I have only had a chance to hike a few of the park's hikes, but here are the ones I have done.
Calico Tanks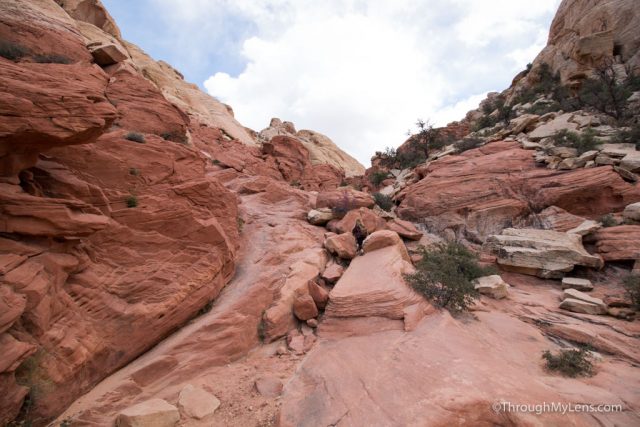 This is the most popular trail in the park, and it is easy to see why when you do it. The 2.5-mile hike heads into and through a canyon which requires some scrambling, before eventually reaching a water basin and a view of the strip.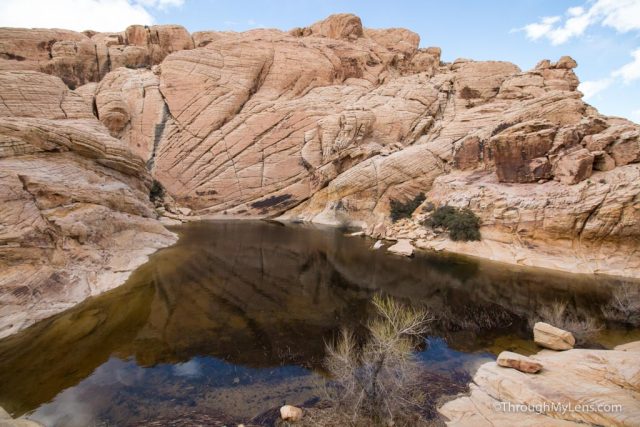 It is a great hike as it lets you really enjoy the views and the stark contrasts the park has to offer.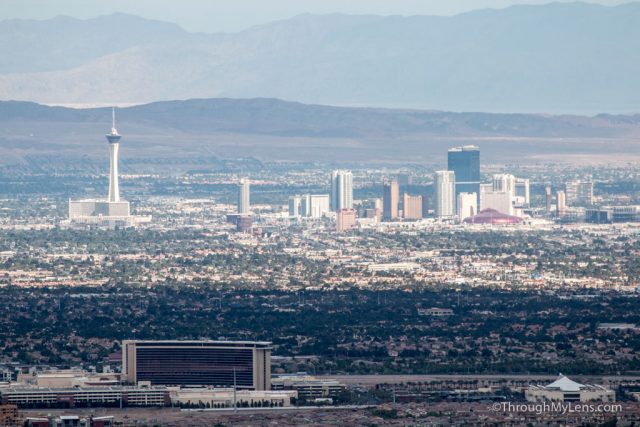 At the end, make sure you have your zoom lens or binoculars so you can zoom in on the Las Vegas Strip below you.
Turtle Peak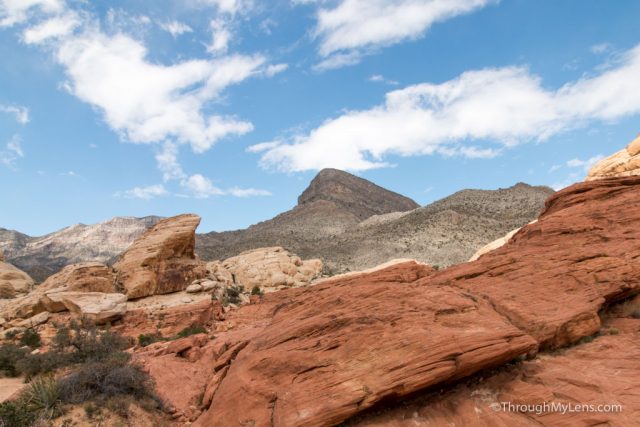 This hike leaves from the same area at Calico Tanks, and it heads up a no joke trail to the top of one of the area's prominent peaks.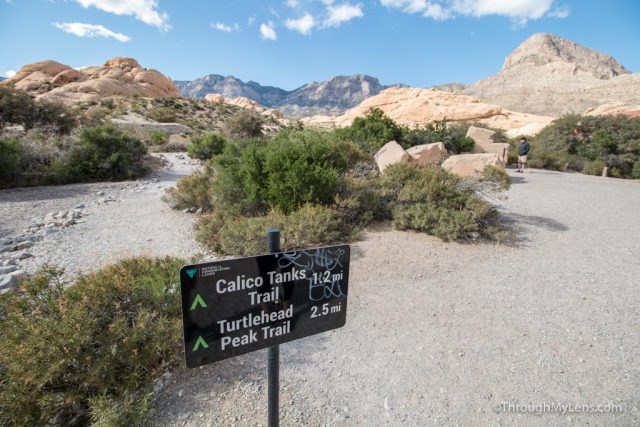 It is 5 miles round trip, but it is a tough five miles with a lot of elevation and some scrambling. It should not be undertaken without a lot of water, and it should be skipped in the heat of summer unless you start really early.
Petroglyphs Trail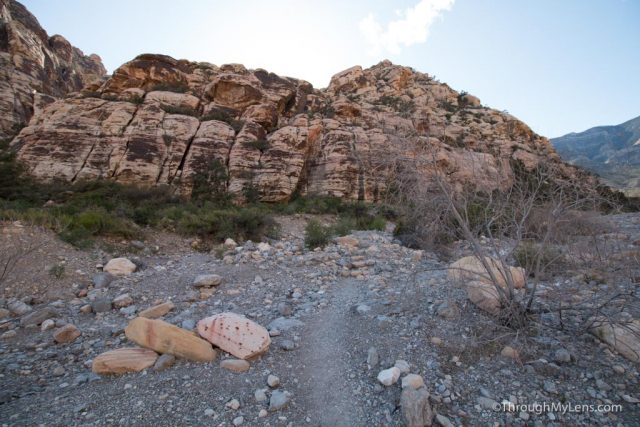 This trail is a short tenth of a mile, and it leads you back to a rock overhang that has some petroglyphs on it.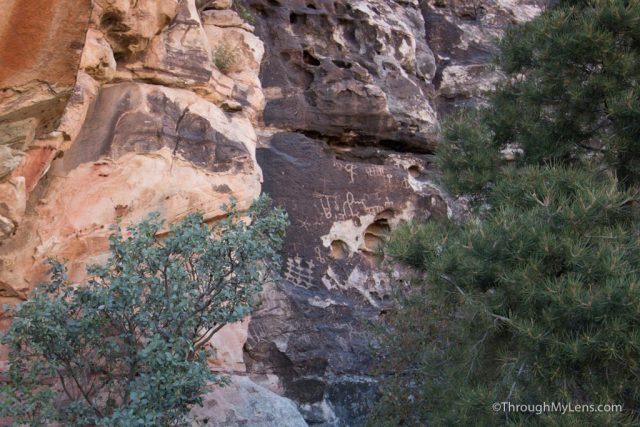 While they are nothing like the ones you will see in Valley of the Fire State Park, they are still historic and preserved.
Waterfall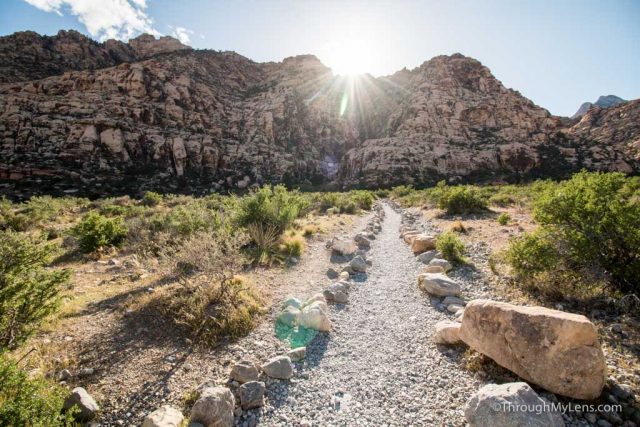 This 1-mile round trip hike takes you to a nice little seasonal waterfall. I have not seen it flowing more than a trickle, but it is a fun family friendly hike as there is shade and little bit of water at the end.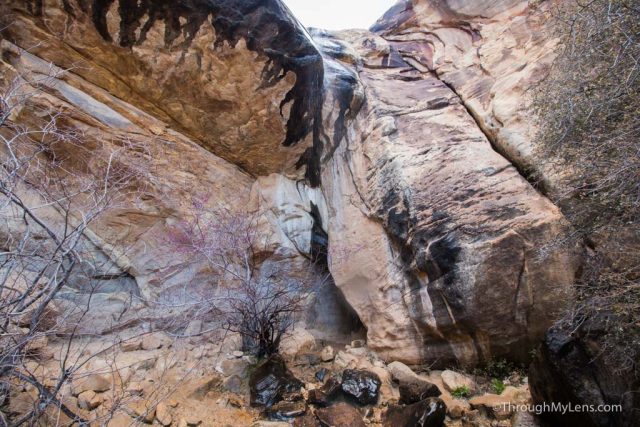 There is also an elevated trail that takes you over the stream crossing, but water is not often present.
Calico 1 & 2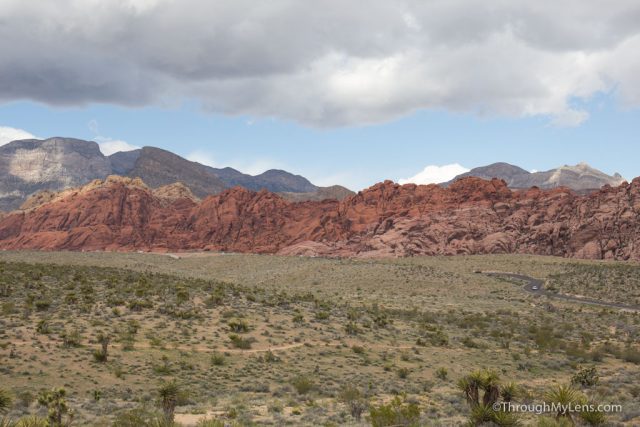 This area is the most striking collection of red cliffs in the park. There are multiple viewpoints of the rocks you can pull out at, and there are some trails that take you down closer to them. It is one of those places that you need to stop at when you visit the park as the views are spectacular.
Road Views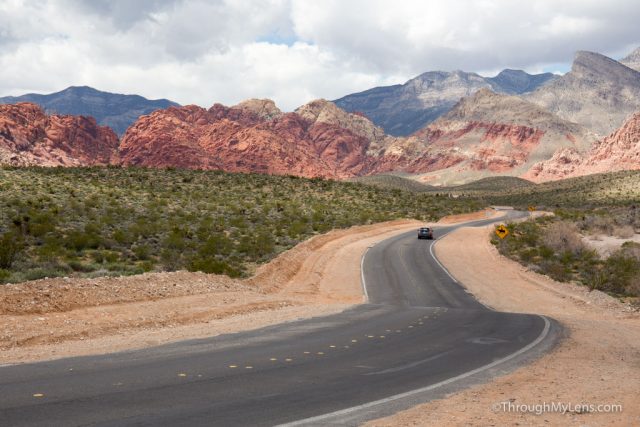 I love taking road pictures when I make drives like this, and the best ones I found was at the corner of Calico Basin Road and Charleston. Right when you turn you will see the road winding out in front of you with the red rocks and Turtle Peak dead ahead. It is a great spot for a photo but be sure to watch for traffic.
As you can see, Red Rock Canyon is a great place to visit when you are in Las Vegas, I highly recommend you at least check out the scenic drive, even if you don't want to hike, as it is worth the $7 entry fee. Let me know your favorite spot in the comments.