Reno, Nevada, is right along the California Nevada border, affectionately known as the "biggest little city in the world." It is close to Lake Tahoe and a popular place for gambling and casinos; however, the city has a lot of charm and is a great place to spend the weekend. I visited Reno while on a road trip along Nevada's Loneliest Road, and here are some of my favorite places to visit in the city. Let me know what I left off in the comments.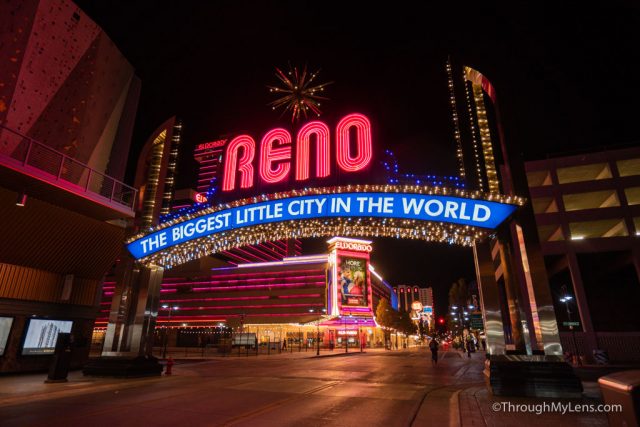 Downtown Reno Riverwalk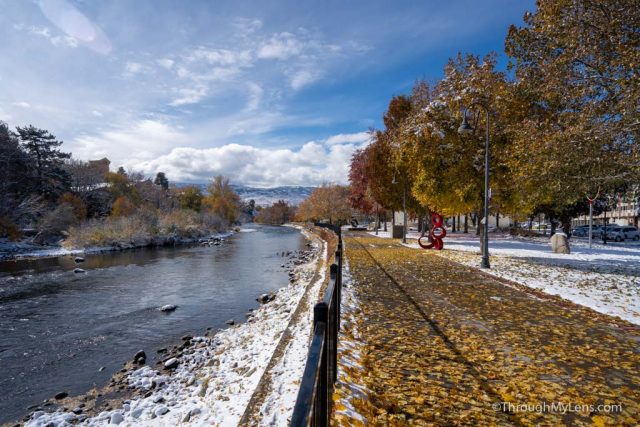 One of my favorite things to do in Reno is to walk along the Truckee River. There is a great path that goes along the water and takes you past city parks and many different art installations. It is especially nice in the fall when the colors change, or even after a fresh coating of snow. I love this outdoor aspect of the city and always walk along the river when I visit.
Downtown Murals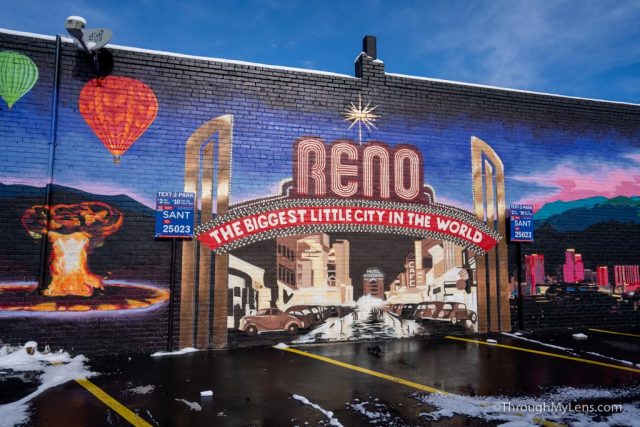 Reno is a big art town, with art and murals all over the downtown area. There are interactive maps online that will take you to all of the murals, and I only saw about half of the ones there. It is a great way to spend a half-day in Reno, plus many of them are in the Midtown area, which has good food and coffee.
Rock Climbing Wall at Whitney Peak Hotel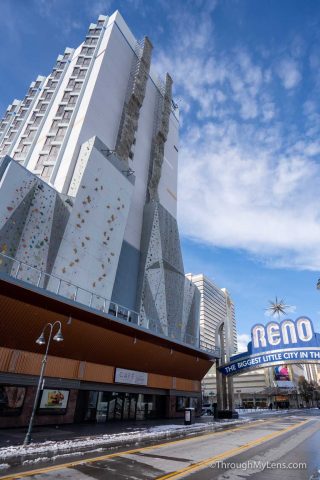 Right next to the Reno Arch, you have a rock climbing wall the goes up the side of the Whieny Peak Hotel. This is the "World's Tallest Artificial Climbing Wall" and if you are into rock climbing, you should certainly stop and check it out.
National Auto Museum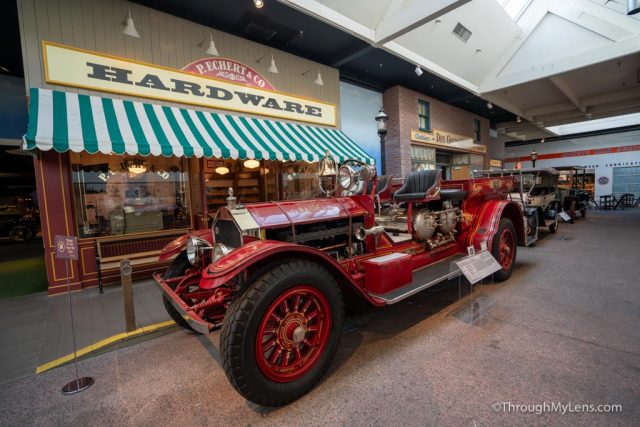 The National Auto Museum in Reno is easily the best auto museum I have ever been to. This museum has all sorts of cars that I have never seen anywhere else, including some "one of a kind" and hybrid cars. Each is displayed elegantly in the four different museum galleries, and most were donated from the personal collection of one man, William F. Harrah. Even if you don't like cars, I think you will enjoy walking through this museum.
Wilbur D. May Museum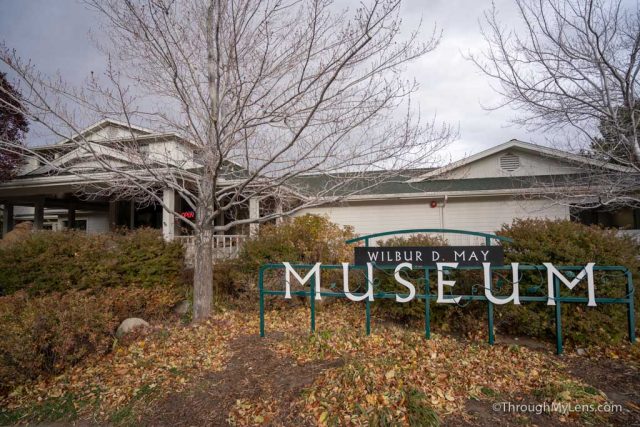 The Wilbur D. May Museum is the last museum on the list. This museum features the personal collection of one man who was an artist, rancher, hunter, philanthropist, and traveler. The museum features many of the artifacts he collected on his journeys, as well as a great exhibit on ranching and a crazy trophy room. I knew nothing about him before I came, but I enjoyed visiting the museum, watching the video, and learning more.
Nevada Museum of Art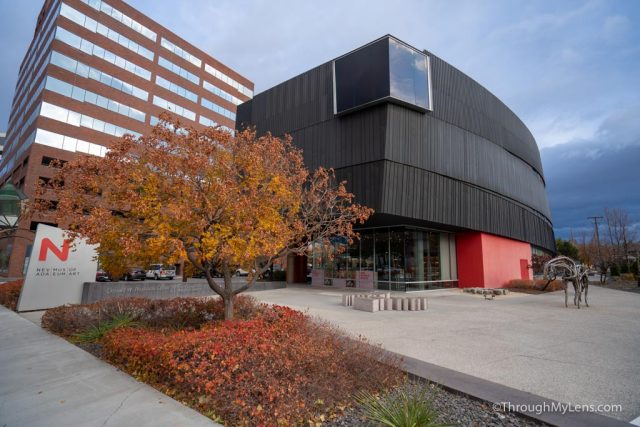 A few blocks away from the National Auto Museum, the Nevada Museum of Art is a good spot for art lovers. My favorite part of the museum is the sculpture garden outside which features art from Burning Man. The inside has some great exhibits as well, especially if you like modern art. Don't forget to go up to the top floor, where you can get some great views of downtown Reno.
The Row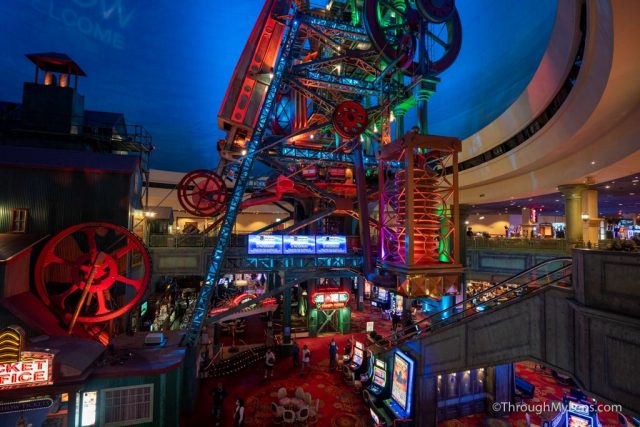 The Row is the name for the collection of three major casinos in Downtown Reno, all connected by a central walkway. The walkway has fountains, an Eiffel Tower, and even a few elephants, as well as shops, restaurants, and quick access to any of the casinos. It's a good spot to walk around.
The Basement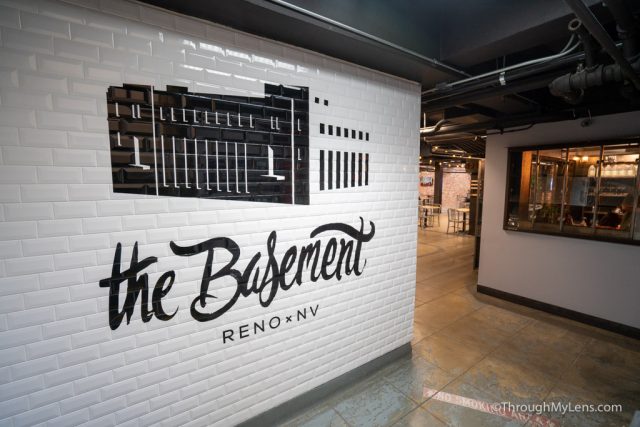 The basement is another fun collection of shops, restaurants, a cafe, and a speakeasy. It is located on the bottom floor of a small building in Downtown Reno, and it is across from the famous Believe sign and Space Whale. I like how it feels like you have escaped the city visiting this spot, and they have great art along the walls as well.
Junkee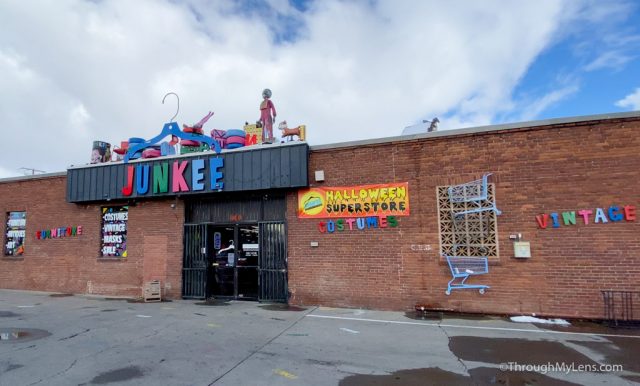 Junkee is one of the best second-hand stores I have been it. It is overwhelming and crazy, and it is said to be the spot that people get Burning Man outfits from or where they drop off their outfits after spending the week in Black Rock City. Either way, it is an overload for your senses to walk through the store, and I loved it.
Virginia City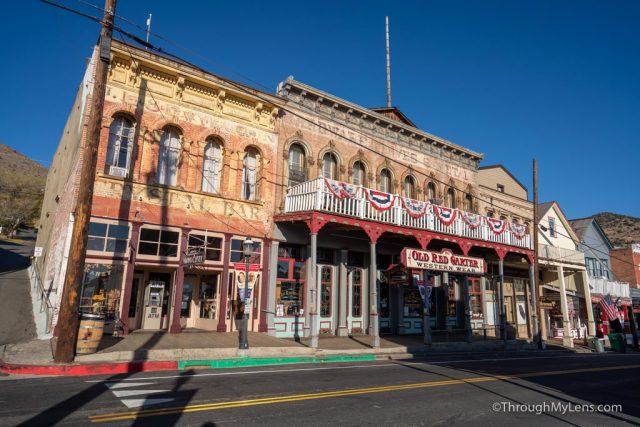 If you want to get out of Reno while there, consider the 25-minute drive over to Virginia City. This historic town was the site of one of the most famous silver ore deposits in Nevada (Comstock Lode), and it has been able to maintain that vintage charm. The city has a great museum called The Way it Was and tons of saloons if you want to drop in for a drink. It's a great half-day adventure.
As promised, here are three restaurants that I recommend in Reno.
The Depot Craft Brewery and Distillery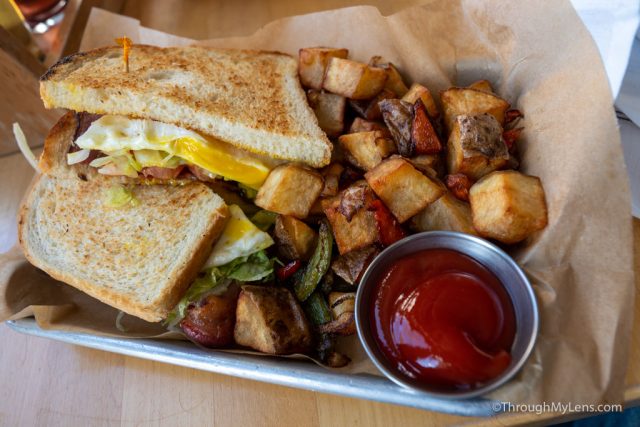 The Depot is an awesome restaurant, housed in an old train depot, that was built in the early 1900s. It is fun to visit and it makes great beer and spirits. They even have alcohol they distill from beer that is stored in bourbon barrels. It's a good spot to go for a drink while in the city, and they also have food as well.
Brothers BBQ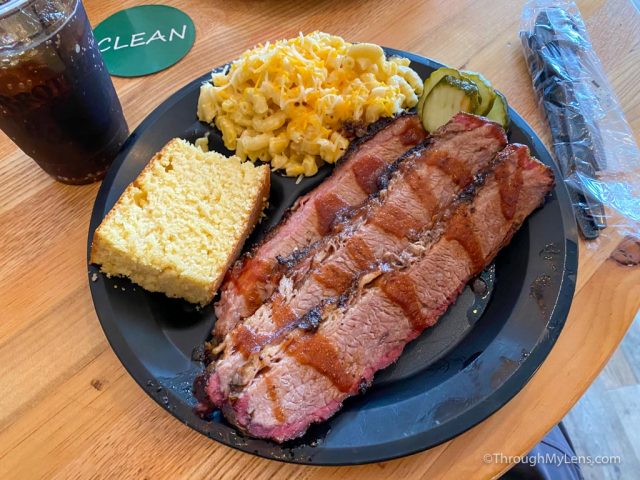 Whenever I travel, I try to find good BBQ, and Brothers fits that bill. Brothers BBQ is located inside an old house in Reno's Midtown area, and they have a menu with the available meats on the board outside. I highly recommend you go on the day when they have beef ribs though. The beef ribs here are some of the best I have ever had. You can't go wrong with brisket and Mac and cheese either.
Perenn Bakery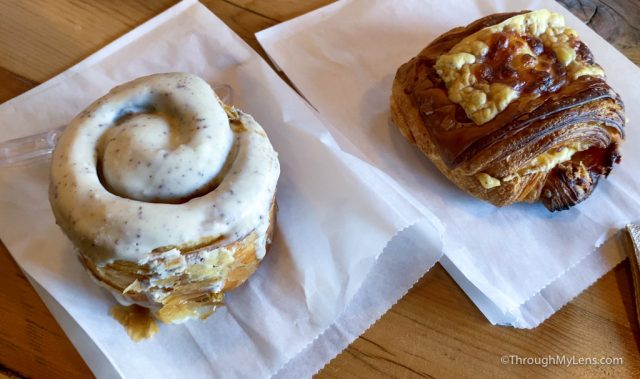 Lastly, Perren Bakery in midtown is another favorite of mine. This place is a go-to for baked goods, with flavors changing often and always something new to try. I love any of their twice-baked pastries, but I always go in ready to try something new. Plus, they are next to a great coffee shop as well.
So there you have my list of places to explore in Reno. I know this is not a complete list, so let me know what I left off in the comments.