Big Bend National Park is one of the least visited national parks in the continental United States due to how far it is from most major cities. The closest is probably El Paso, at around 4 and a half hours away. That being said, the park is amazing and has some of the most beautiful low mountain ranges I have ever seen. We visited the park on a 5-day road trip around Western Texas and only had one day to experience it. If you only have one day then here is how I recommend you see the park. Note: that this is an ambitious itinerary, and we were in the park for a good 12 hours.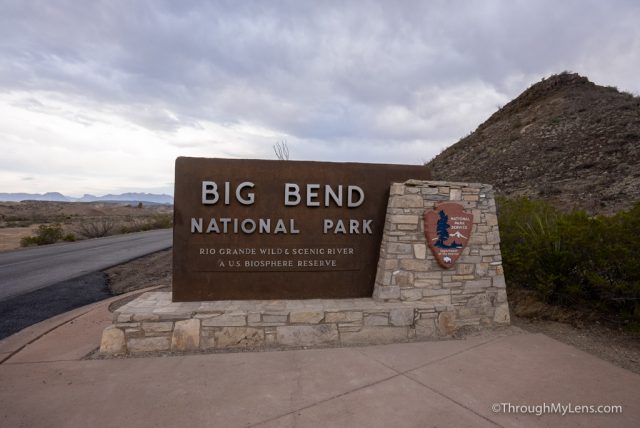 Details
Cost:
Open 24 hours
We stayed in Terlingua

 

9 miles of hiking if you follow this exactly
Hotels & Camping
There is one lodge in the park in the Chisos Basin. We tried to stay there, but it was booked. There are campgrounds in the park as well. For hotels, the next closest area is probably Terlingua, which is where we stayed. This ghost town center was a lot of fun to explore, had a great dinner spot (starlight theater) and a fun historic hotel ( Perry mansion). It was about an hour from the first stop, so it worked great for us.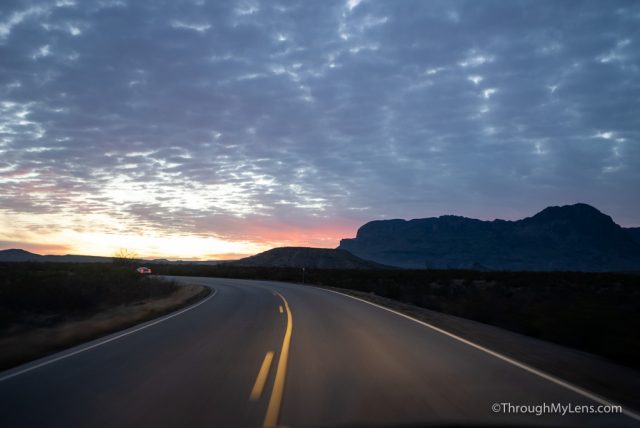 We left at sunrise and drove into the park to our first destination, Lost Mine Trail.
Stop 1 – Lost Mine Trail (5 miles and 1,000 feet)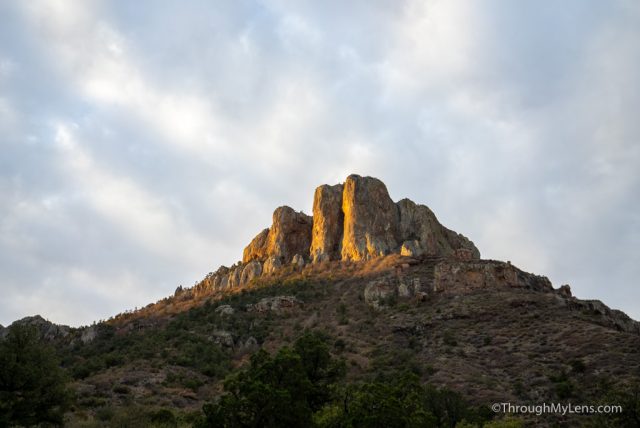 The Lost Mine Trail is up in the Chisos Basin area in the park's higher elevation portion. It's also one of the most popular trails in the park and has minimal parking. If you want to hike it, then go early. We got there at 7:15 on a Tuesday and got the last spot in the parking area.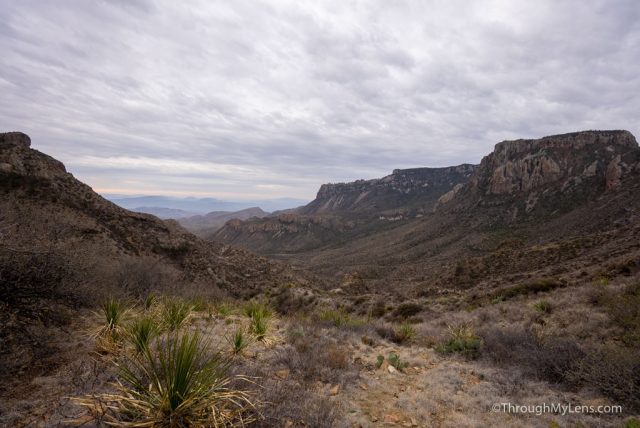 The hike begins with a gradual incline that takes you up towards the saddle. Once you hit the saddle, the views start getting amazing, and the switchbacks start to gain the last 500 feet of elevation.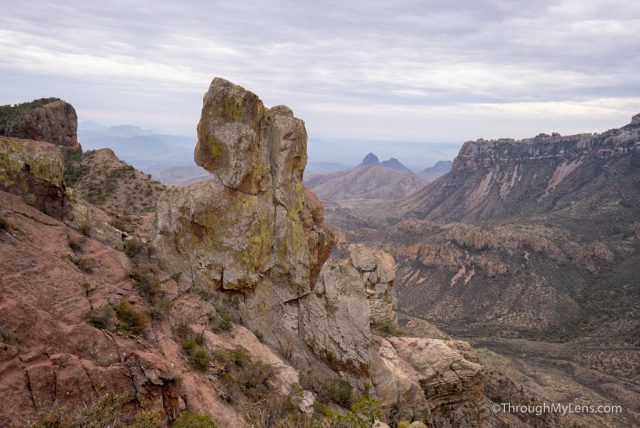 It's not too tough, though, and when you get to the top, the payoff for the trail is amazing, with some of the best views in all of Big Bend.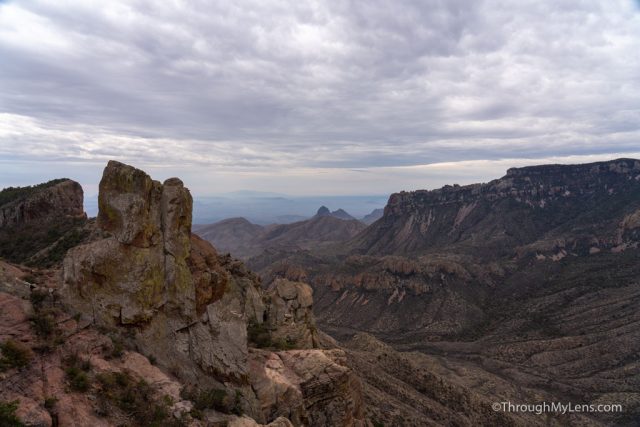 After making it back down, we headed on to our next stop, balanced rock.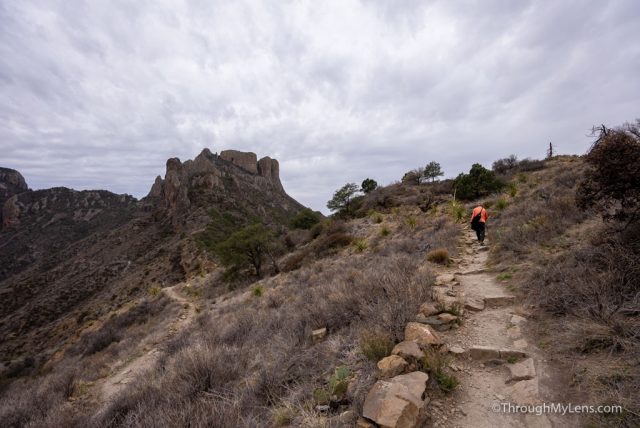 It was also lunchtime, and we planned to go to Chisos Mountain Lodge for lunch, but there was construction, so the only option for us was the gas station in Panther Junction.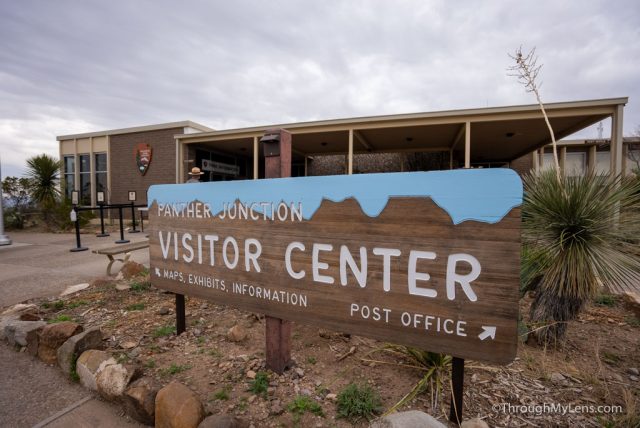 Hot Springs
I was hoping to do the hot springs trail, but it was closed for covid, so we had to skip it.
Balanced Rock (2 miles and 250 feet)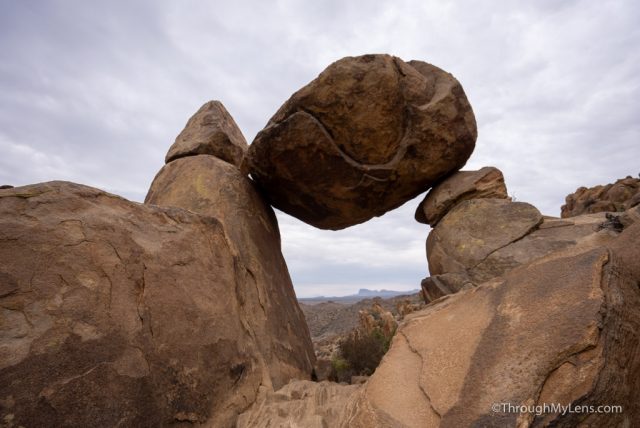 The road to Balanced Rock is a rough but passable 7-mile dirt road. We did it in a 2WD car, but I imagine it is tough after the rain.  Eventually, we reached the trailhead and began the 2-mile round trip hike.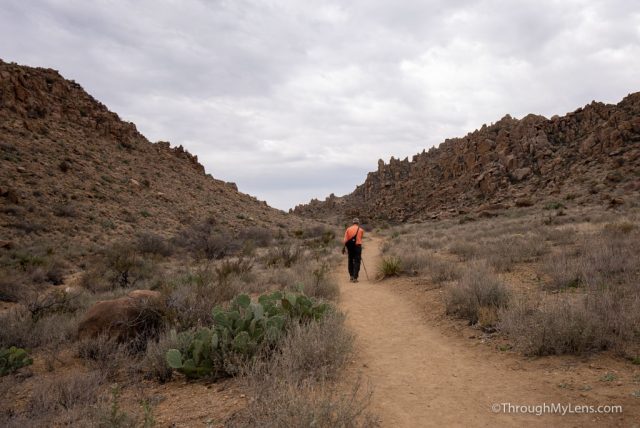 This hike is easy initially as it is flat walking through a canyon, but then the last quarter mile is more of a scramble up to the rock.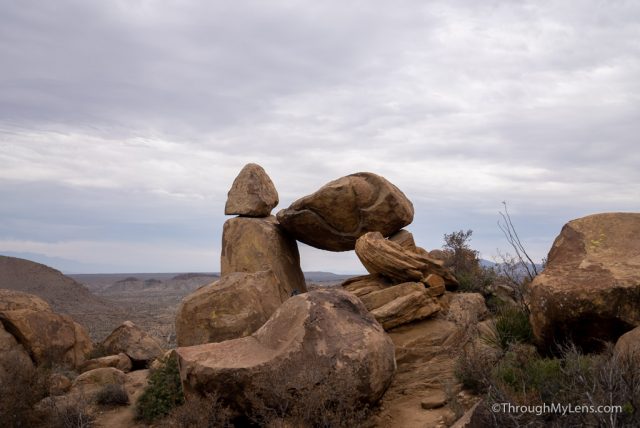 The rock is really cool to see, and it is very picturesque. Note it is a trendy spot for Instagram photos, so it is usually pretty busy. Hiking back down from the rock, we headed on towards Ross Maxwell Scenic Drive towards Santa Elena Canyon. 
Ross Maxwell Scenic Drive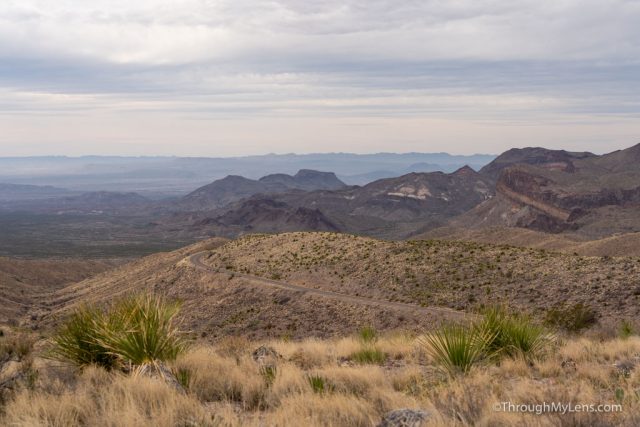 This 30-mile drive takes you to Santa Elena Canyon, one of the most popular areas of Big Bend. Along the drive, many pullouts give you views of Big Bend's impressive topography. Here are a few standouts. 
Sotol Viewpoint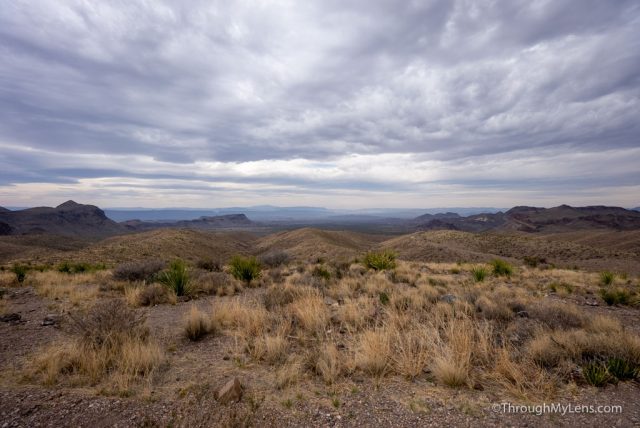 This is the best view on the drive, and it shows you some of the famous mountains in Big Bend from a great vantage point. Don't skip this one. 
Mule Ears Viewpoint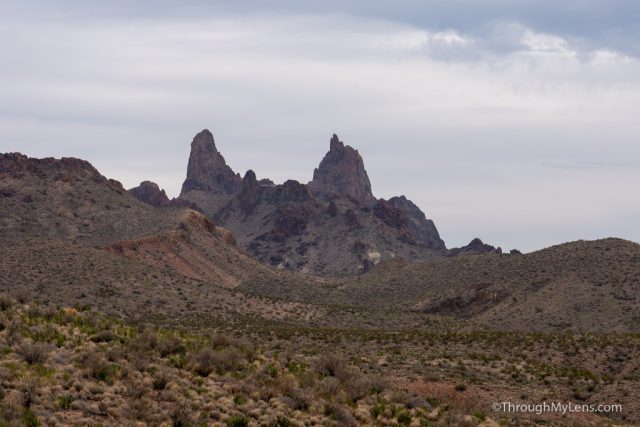 Mule ears is a fun rock formation in Big Bend, and you can see it good from here, or you can start a hike towards it from here also. 
Tuff Canyon Overlook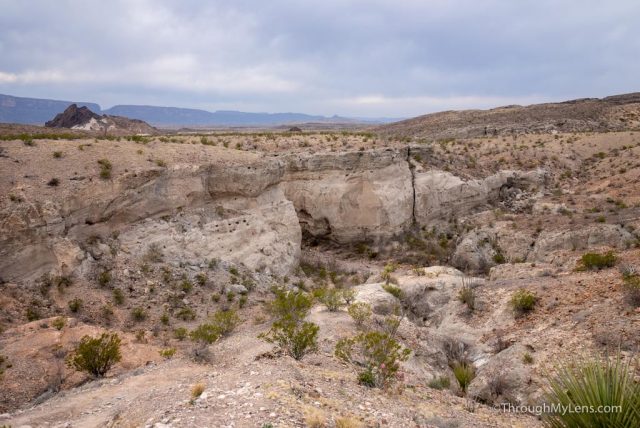 This spot looks down on small canyons that were created by volcanic ash. You can hike into them as well. 
Castolon Visitors Center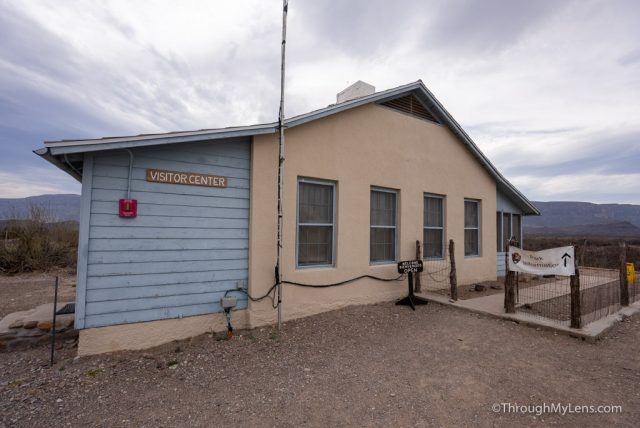 At this turnoff, they have a store with some food, a visitors center, and some ruins for early homesteads in the area.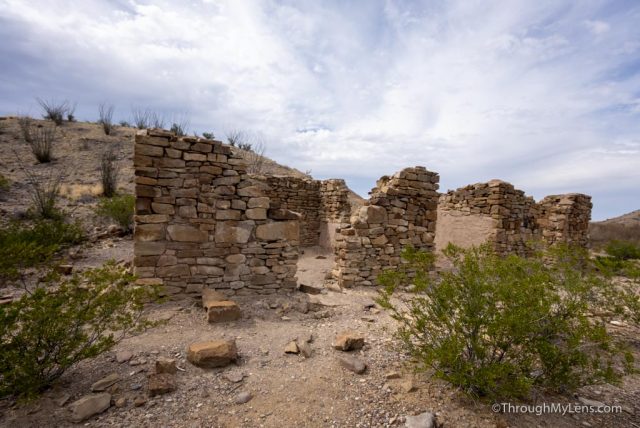 Santa Elena Canyon Overlook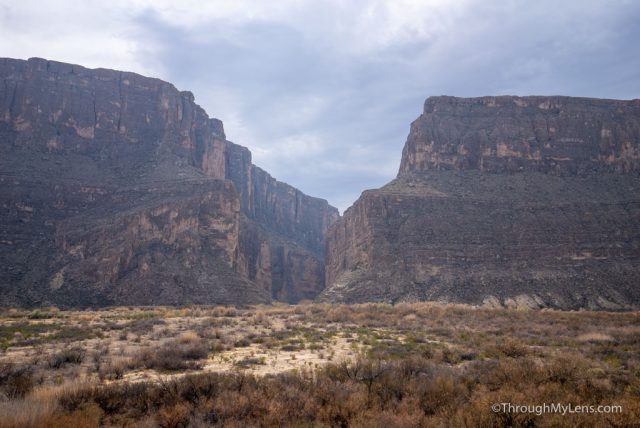 This is the last overlook you will get to before the end of the road. It is an amazing viewpoint for Santa Elena Canyon, where we hiked to end out time in Big Bend. 
Santa Elena Canyon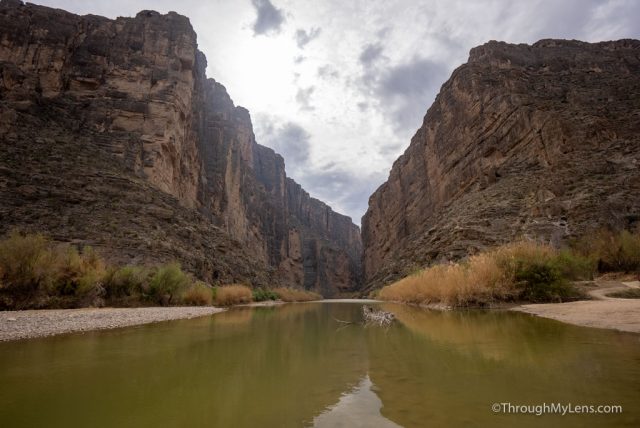 Santa Elena Canyon was our last stop on our day in Big Bend. From here, you can hike into the mouth of the canyon and along the top trail. It's a great way to end the day in Big Bend as it is one of the most amazing natural attractions to see.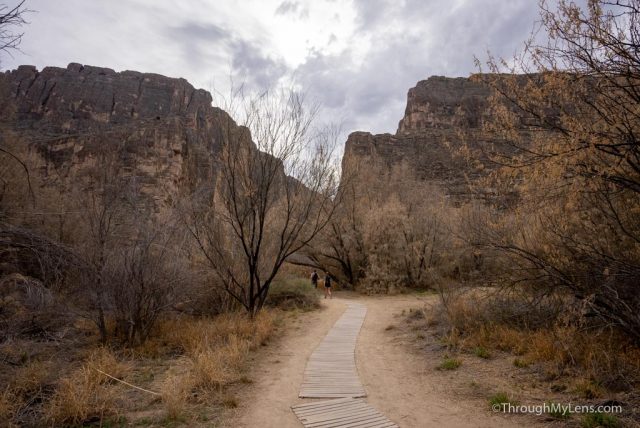 The hike takes you up a series of stone switchbacks and then descends into the canyon; it reminded me of the Narrows in Zion.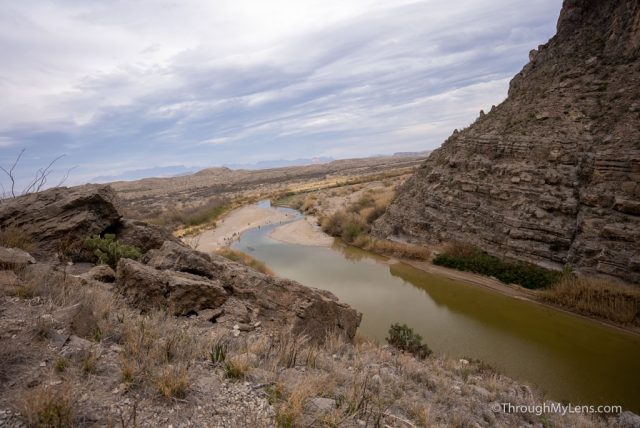 The hike doesn't really go anywhere, but it is beautiful, and it eventually ends where you would have to cross the river to keep going.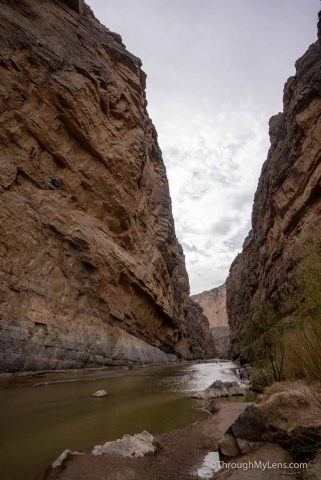 When we got back from the hike, we just put our feet in the Rio Grande and hung out admiring the views and relaxing. It was the perfect way to end our time in Big Bend.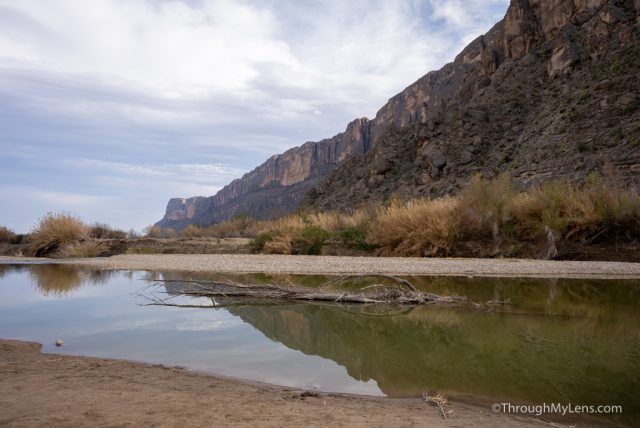 Both my dad and I loved this park and wished we had more time to explore it, but we felt justified in the amount we got to experience in one full day. Let us know what we left off in the comments and I can't wait to go back and explore more.