If you have seen photos of Lake Tahoe then you have no doubt witnessed the famous Bonsai Tree that seems to grow out of a large rock. This picturesque site is one that is very easy to get to but hard to find if you don't know where to look. If you want to visit it, you can find out all the information below.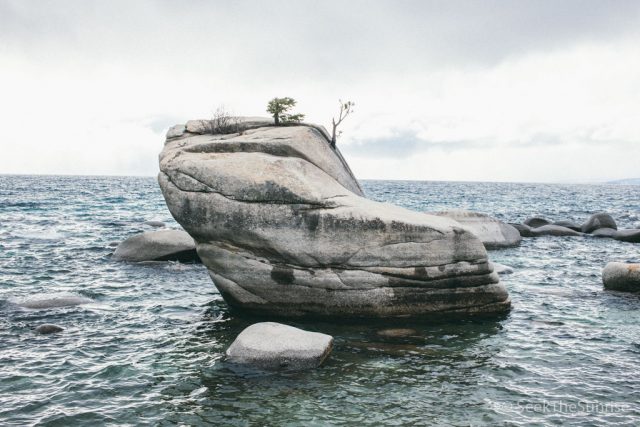 Details
Half mile round trip
Parking Location: (Google Maps – Bonsai Rock and you will find it), it is approximately around this spot "NV-28, New Washoe City, NV 89704"
Getting There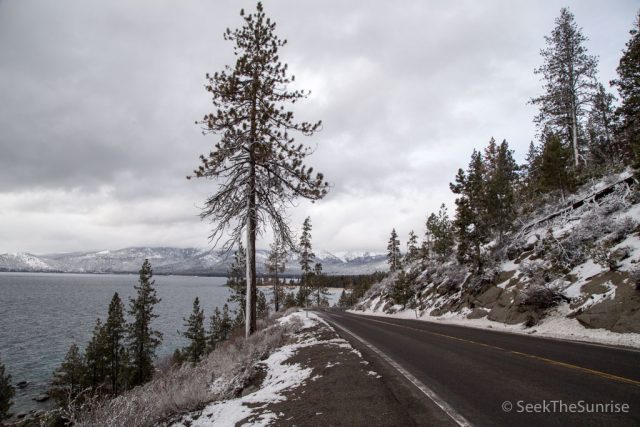 The easiest way to get there is to leave from Sand Harbor State Park and head South. In exactly one mile (watch the odometer) you will see a small turnout where you can park your car. From here you should be able to see the beach below and the tree, which is about a tenth of a mile back on the road.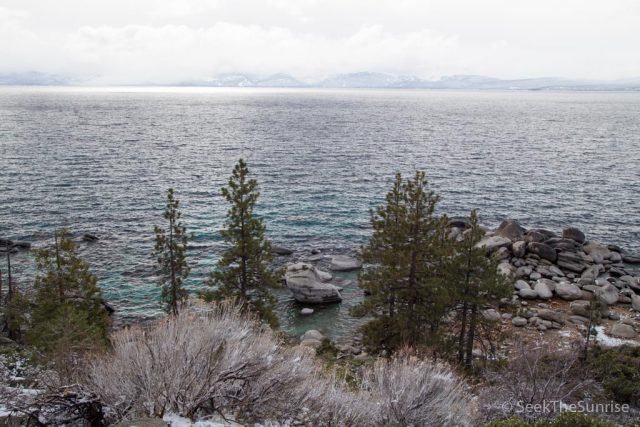 There are many paths to get down and some are steeper than others. I went during the winter and it was pretty slippery so I would recommend taking your time when you hike down.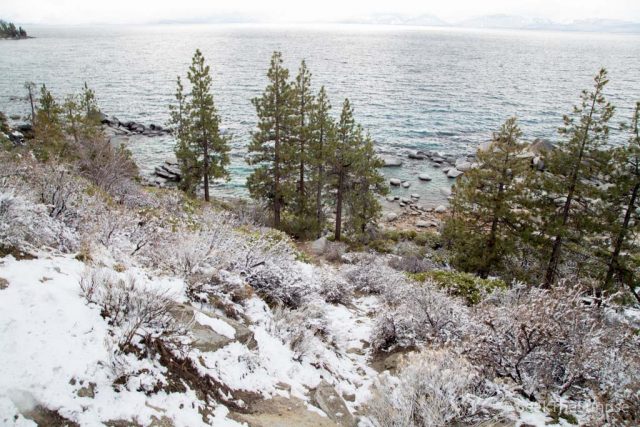 When you reach the bottom, you will be able to photograph the tree from a bunch of different angles. This is one of the unique things about this spot as most famous photo spots are only really viewed one way. Here are some pictures I took of the different angles.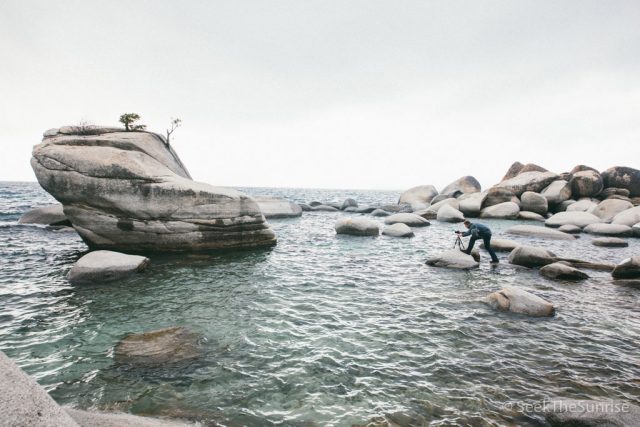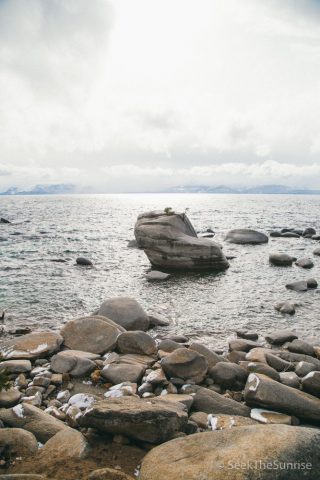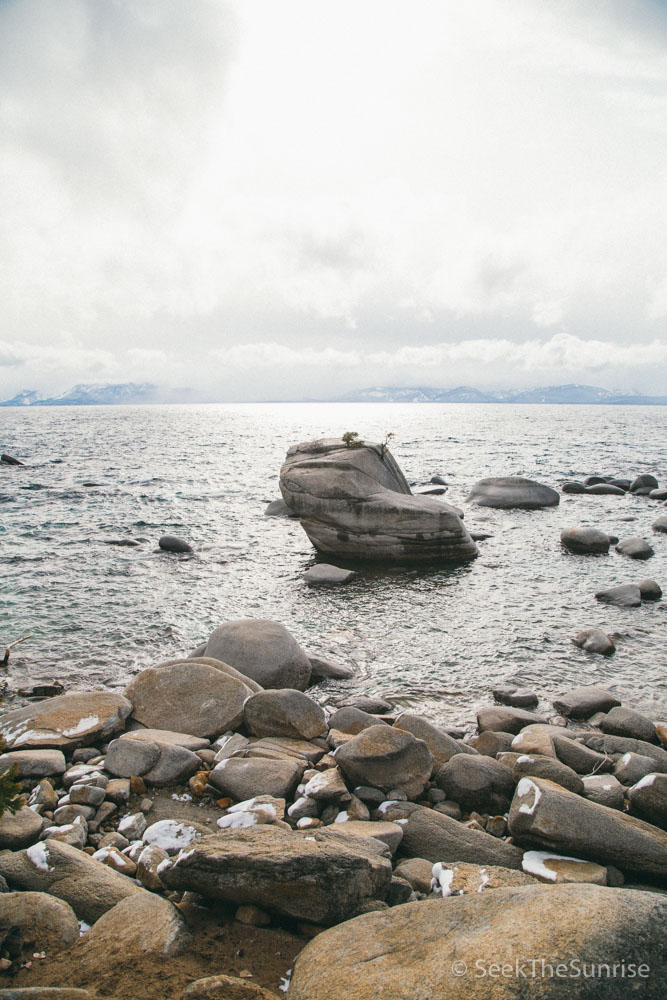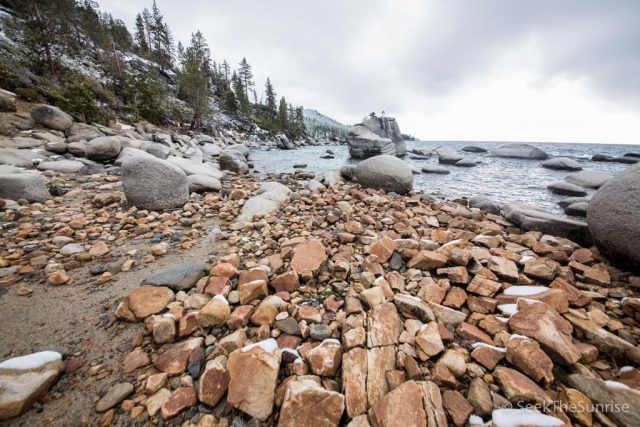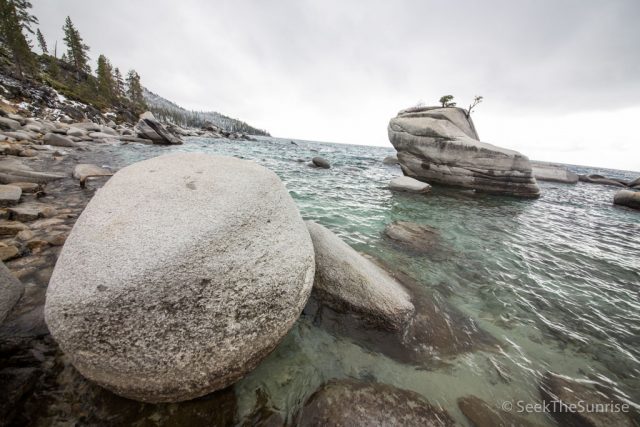 This spot is best viewed at sunset when the sun showers all sorts of colors on the rock from behind. I went in the winter during a storm, so I saw it when the snow was falling. It was cool for me but not great for photos. That being said I was one of the only people there so it is was worth it.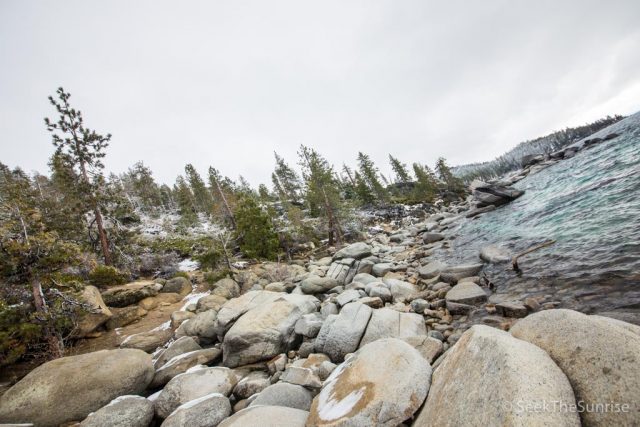 After taking the photos you want, head back up one of the trails to the road and walk it carefully back to your car. All in all, this is a great spot in the Lake Tahoe and one that you really should go to for photography.