If you are looking for something truly unique to do in Las Vegas then look no further then the Neon Museum on the North side of Fremont St. This museum has what is called the Neon Boneyard which houses dozens of old neon lights from the history of Las Vegas itself. There are lots of tours throughout the day, so there is always a tour that will fit your schedule, but make sure to book in advance as it fills fast. Here is all the info: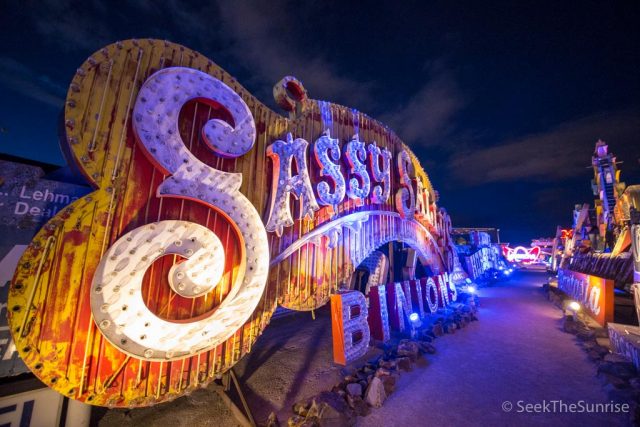 Details
$25
1 hour tour
Location: 770 N Las Vegas Blvd, Las Vegas, NV 89101
After arriving ten minutes before the tour was to start, I checked in and took some time to browse the museum store. The tour started and the tour guide went over all the rules, took us past the bathroom and then we set out on the tour. During the tour you must stay by the guide at all times, so if you need to use the bathroom or leave for any reason they must have someone escort you.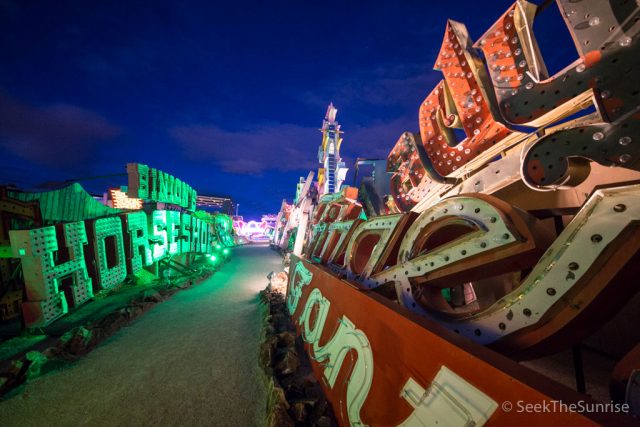 The boneyard itself is pretty impressive with tons of historic neon signs all along the small pathway.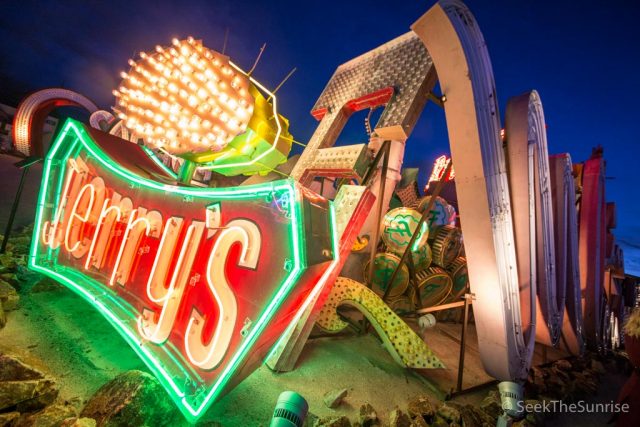 The tour lasts for about an hour and during that time you will be walking a few feet then stopping to learn about all of the different signs. The signs itself are impressive and the history of each is as well. I wouldn't want to spoil what you will learn on the tour but here are a few pictures.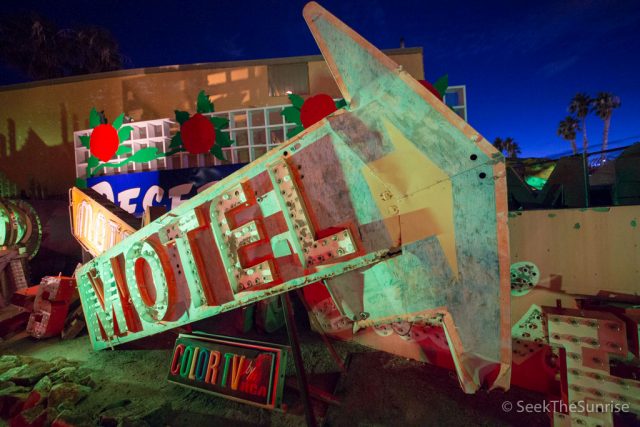 Also, I found it interesting to learn that Neon itself glows red and Aragon glows blue. In order to get other colors in these lights they have to powder coat the inside in a way that mixes with the color wheel to form the right color. Thus yellow powder coat and Aragon would make a green light.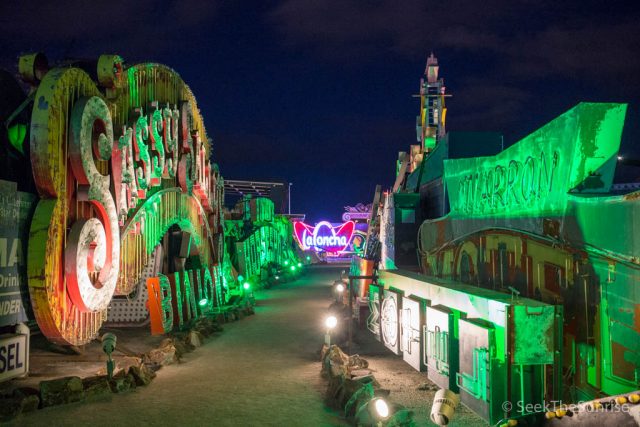 The area is broken into a few different sections: the downtown section, motel row, small business section and strip properties.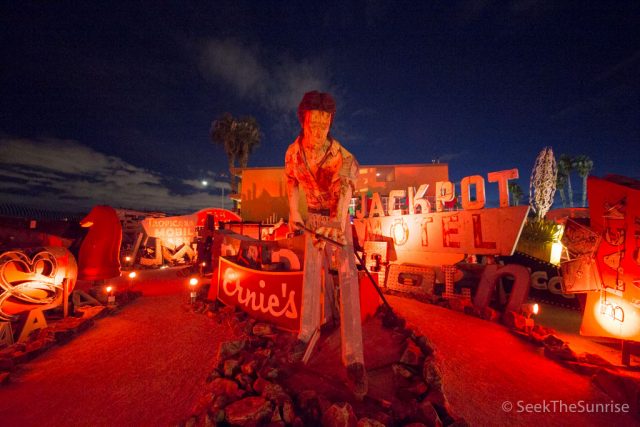 I really liked the skull from treasure island as it was massive. If you look at in Google Maps from above you are in for a surprise as well.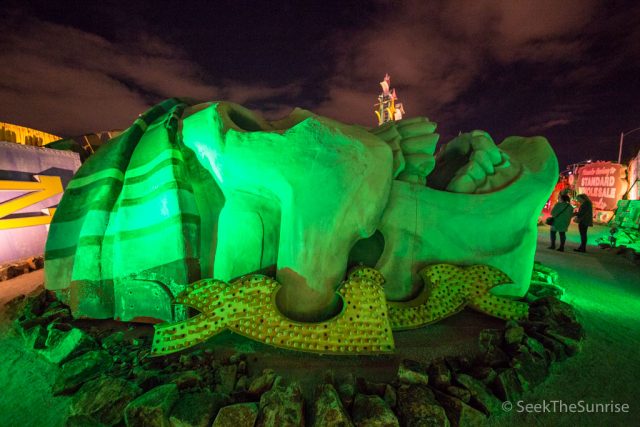 I also liked the Stardust sign as it was classic Vegas and it is one of the last signs you see on your tour.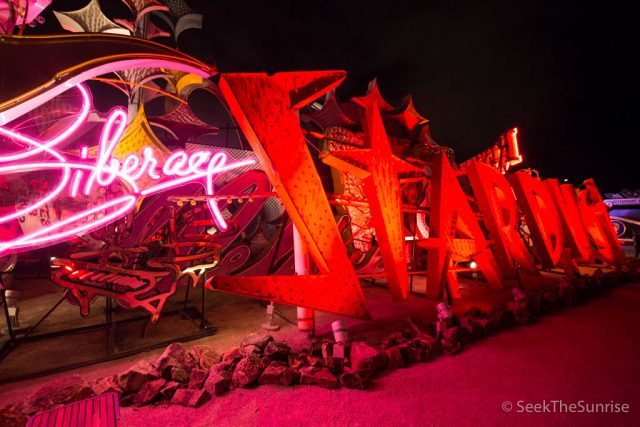 Lastly, there was a fun crazy shirt neon sign with a unique history that was fun to learn about.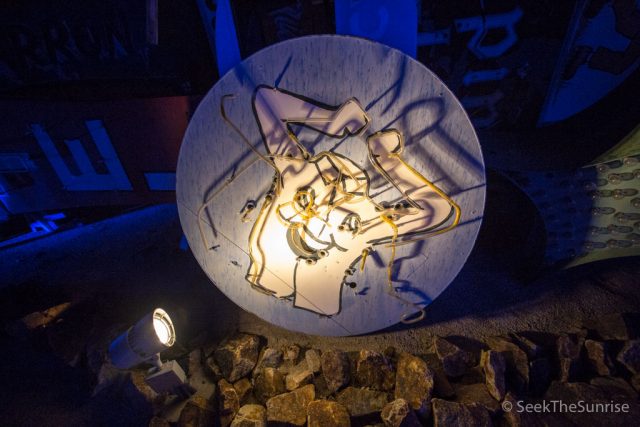 I will say that even though it is awesome at night with a few of the neon lights actually lit up, I think I would prefer it during the day as it would have a more apocalyptic – Fallout 4 type look. The lights themselves are mostly lit up by spotlight, not the neon signs so that makes them not as cool at night.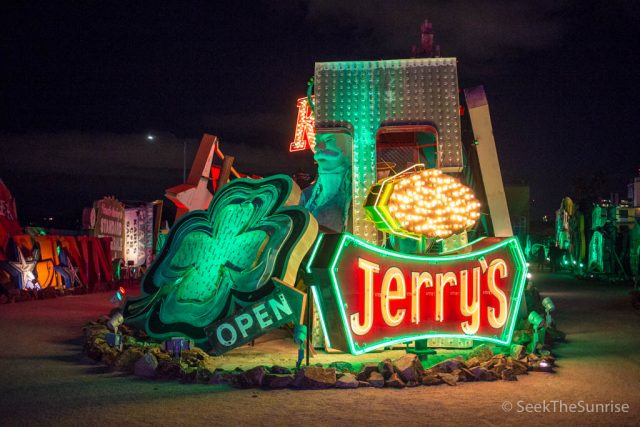 The oldest sign they have is one from 1933 for a cocktails spot on the strip.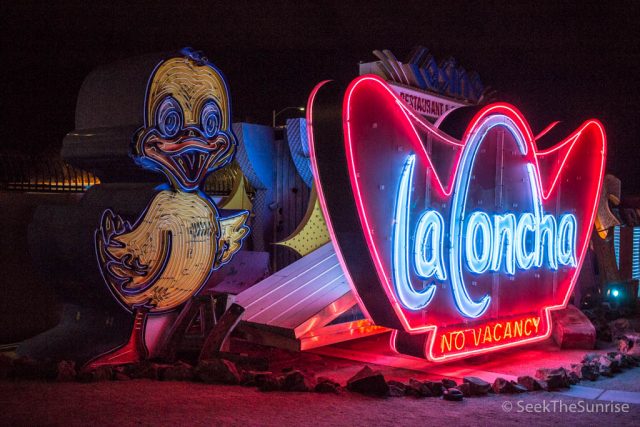 As you can see this is a really unique experience that you should try while in Vegas. I would love to hear what you think in the comments.