I love finding strange/unique spots to explore on my travel, so when I saw a picture of Chimney Beach on the Nevada side of Lake Tahoe I knew that I needed to check it out. I have been able to find literally no information online about it but I am guessing that it was at one time a house on the beach and now is just a chimney, smart deduction right? That being said it a fascinating spot to explore and one of the most beautiful lakeside beaches I have ever been to.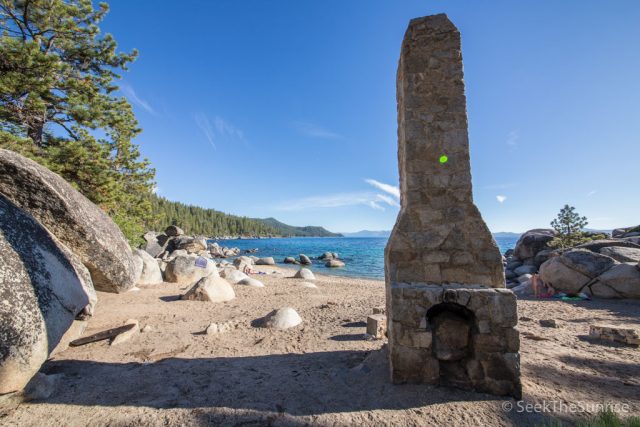 Details
1.5 miles round trip to the beach

250 feet of elevation
First off, this is a popular area, so you want to make sure you get here early if you are hoping to get a spot in the very small parking lot. I went at around 5 PM on a weekday for sunset so I was able to easily find a spot.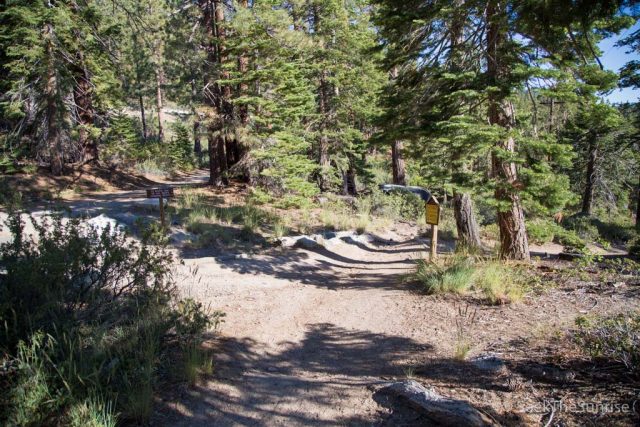 From the parking lot you will want to take the trail down past the bathroom which has a sign for Chimney Beach. From here the trail forms one large switchback on its way down to the water. This is why the trail ends up being around a mile and a half because it goes away from Chimney Beach for a while before heading back.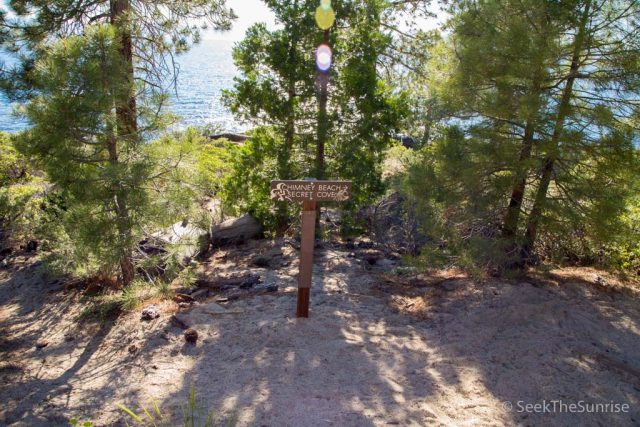 When you reach the bottom of the switchback you will see the sign for Secret Cove (I have heard this is a clothing-optional beach) one way and Chimney Beach the other. I am sure that Secret Cove is beautiful as well but I had my sights set on Chimney Beach.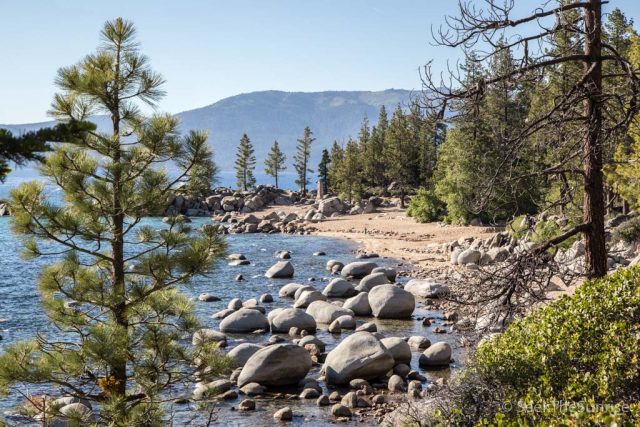 The path now just continues around the water line before you see the chimney popping up in the distance.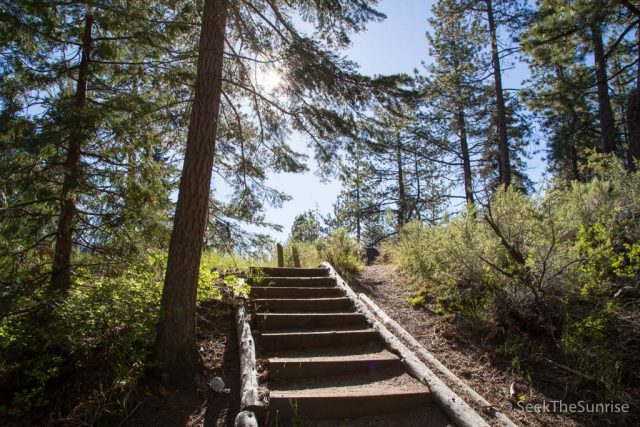 You can head down to the sand and walk along that or you can head inward into the forest area and cross the small bridge before heading up the stairs and being dropped out behind the chimney.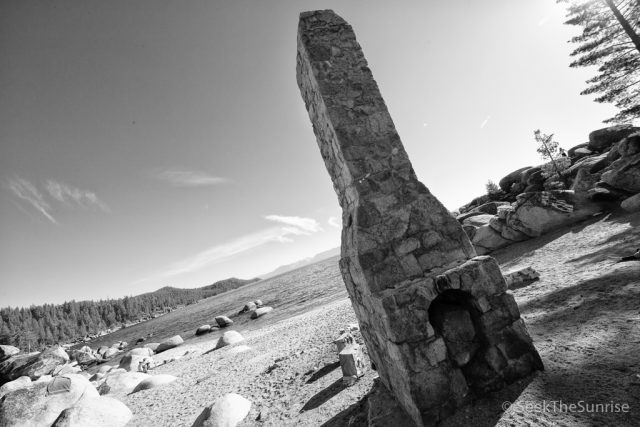 From this vantage point, it is very surreal to see the chimney sitting on such a beautiful beach. It reminds me of one of those movies where humans go pretty much extinct and you just see remnants of their ways of life.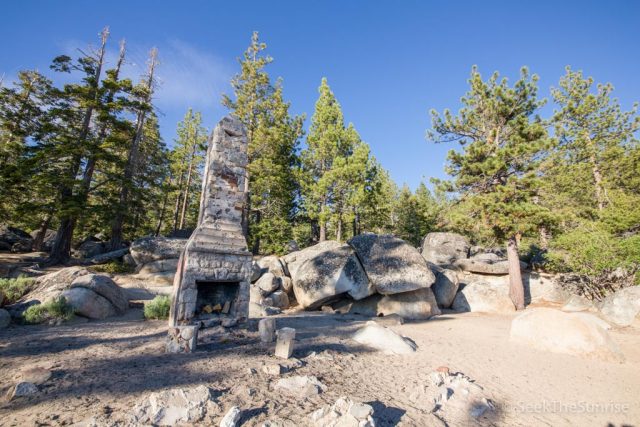 I took a lot of pictures as it was a unique spot and there were only 15-20 other people there enjoying the beach with us.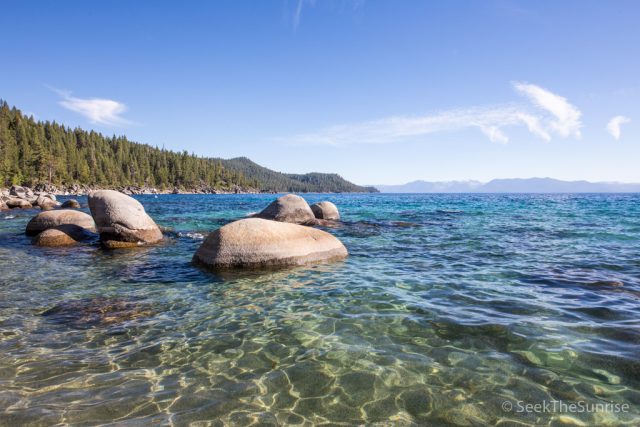 Also, there were a couple of big smooth rocks that were sitting about 7 feet out in the water, I waded out to photograph these as well since the water was so clear and pretty.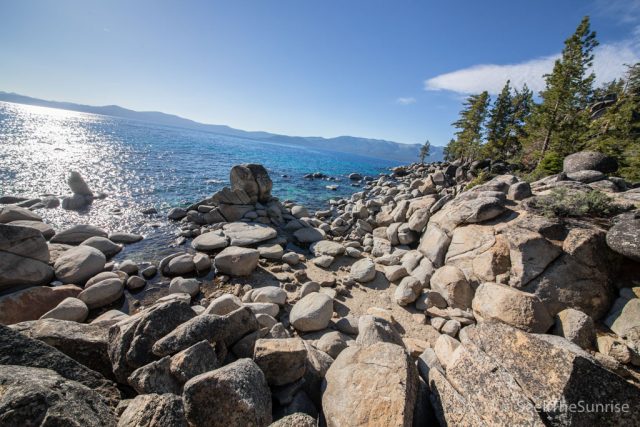 All in all, this is a fantastic spot in Lake Tahoe, probably one of my favorites in the entire area. I would highly recommend you check it out and make sure to get there early or late to avoid the rush. Let me know what your favorite Lake Tahoe beach is in the comments below.