As one of Nepal's biggest National Parks, Chitwan National Park is a true must visit in a country filled with "must visits." It started as a hunting area for the royalty of Nepal but was converted to a National Park to preserve the animals in 1971. The 360 square miles house everything from rhinos and tigers to elephants and crocodiles and the best way to get deep into the park is by hiring a jeep safari. There are over 43 species of mammals in the park and the best time to visit is anytime other then the monsoon months of June – September, when the park is overflowing with water.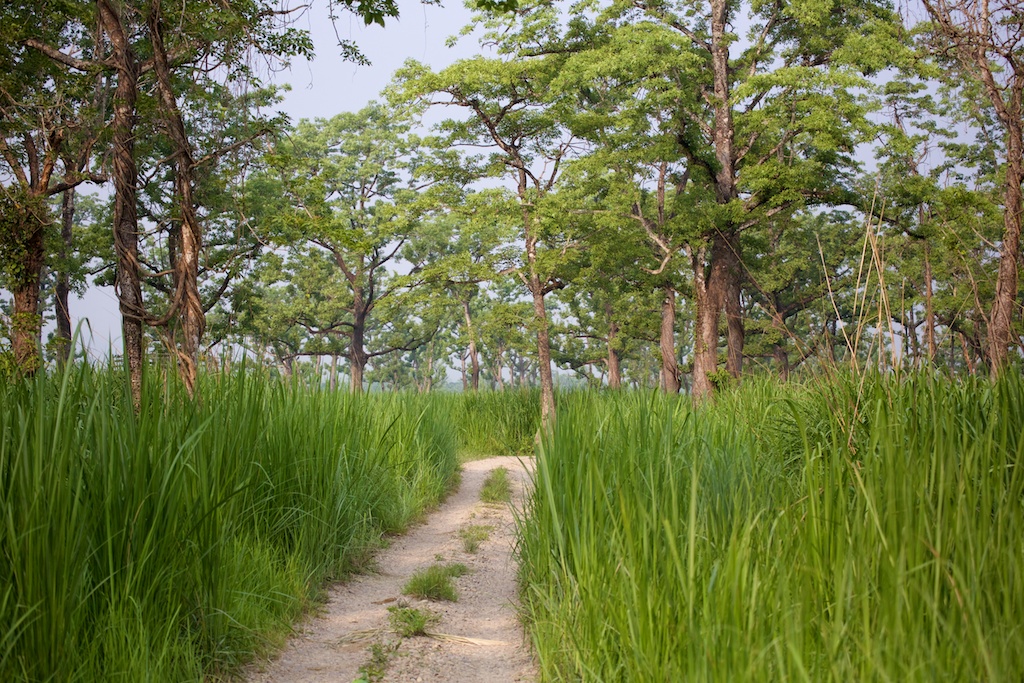 When I went my safari was a half day in a jeep, which took us way back into the park. In order to get to the jeep area though we had to cross the river by canoe and walk past a elephant before finding the jeeps.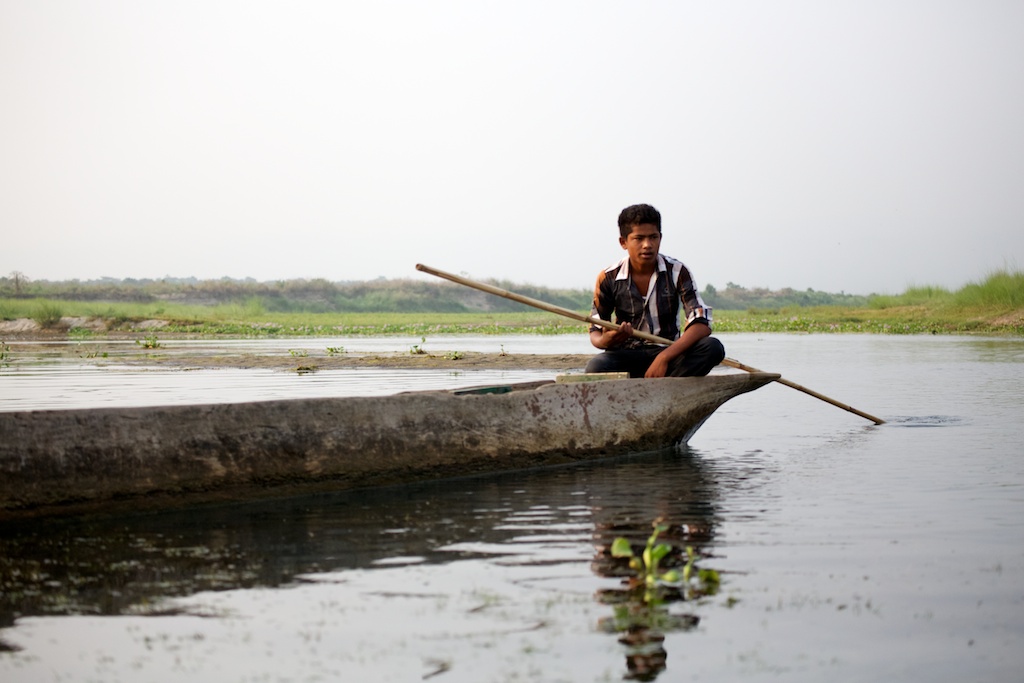 The elephant minded his own business and seemed more concerned with his food then with the humans that were walking near him.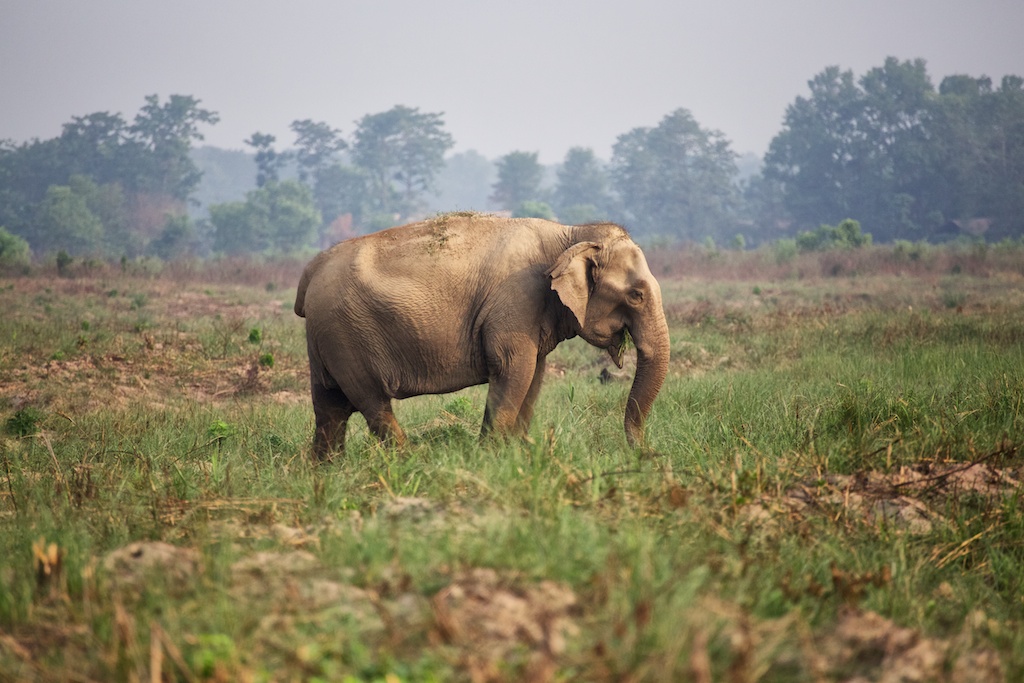 The jeeps themselves were pretty nice with open tops and elevated row seating and we headed out into the park.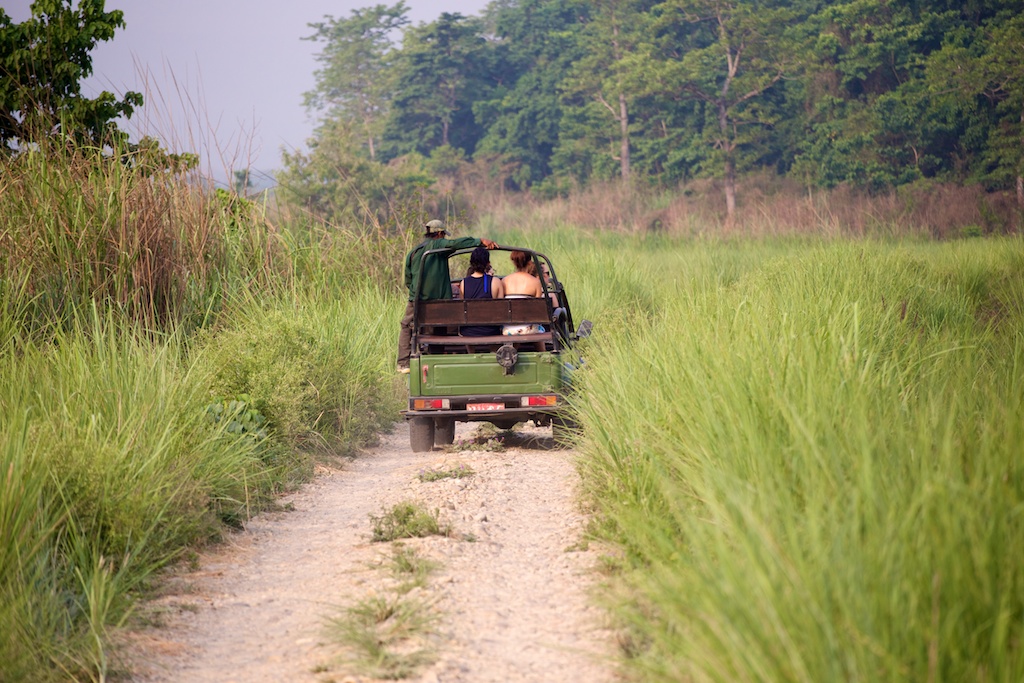 Right off the bat we caught a rhino bathing in the river and it didn't even seem to care that we had snuck up on it and we were able to get great views for 5 minutes before proceeding on.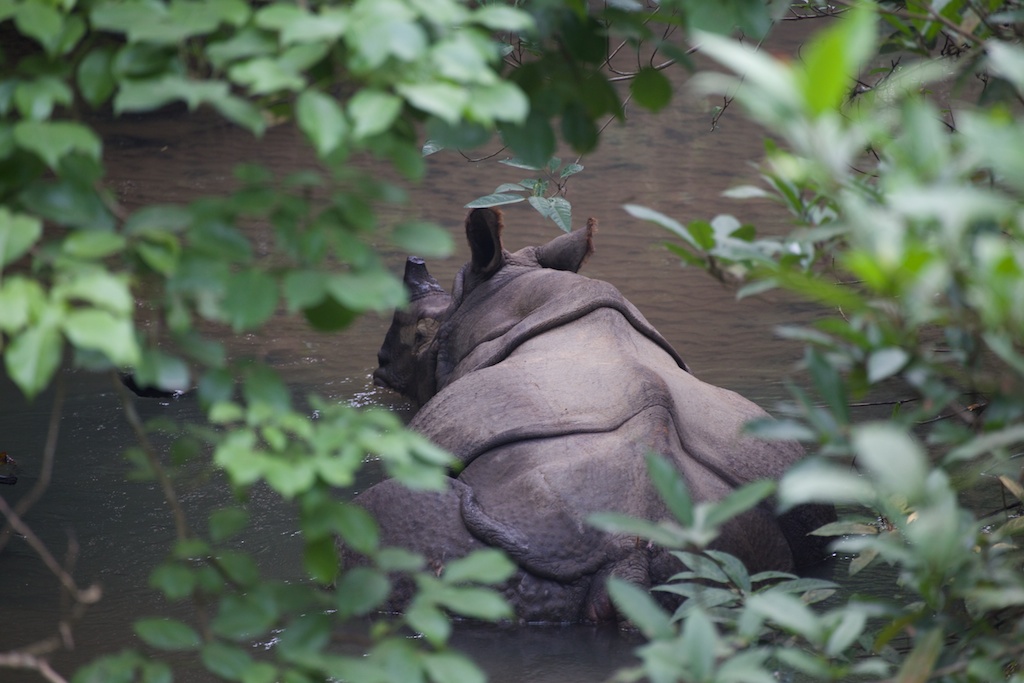 From there though we saw a lot less animals the rest of the day but it was a beautiful area to drive around in regardless. Here is what we saw.
Rhino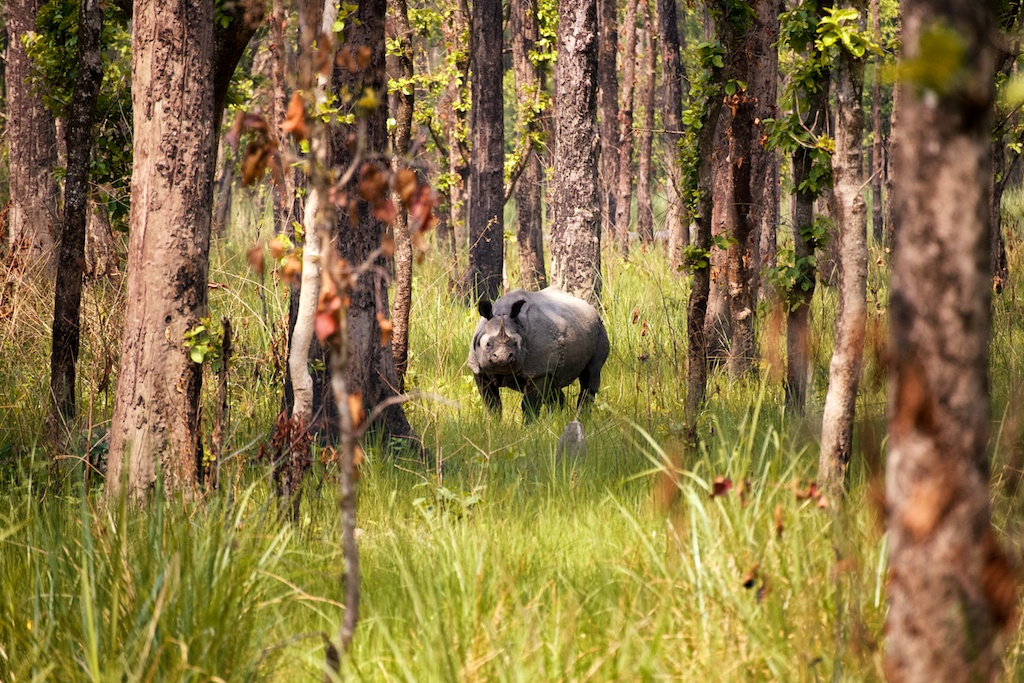 The king of Chitwan, it is so cool to see these tank like animals up close. We were lucky enough to see three on our trip. The above one was the best as he just stared at us for a while.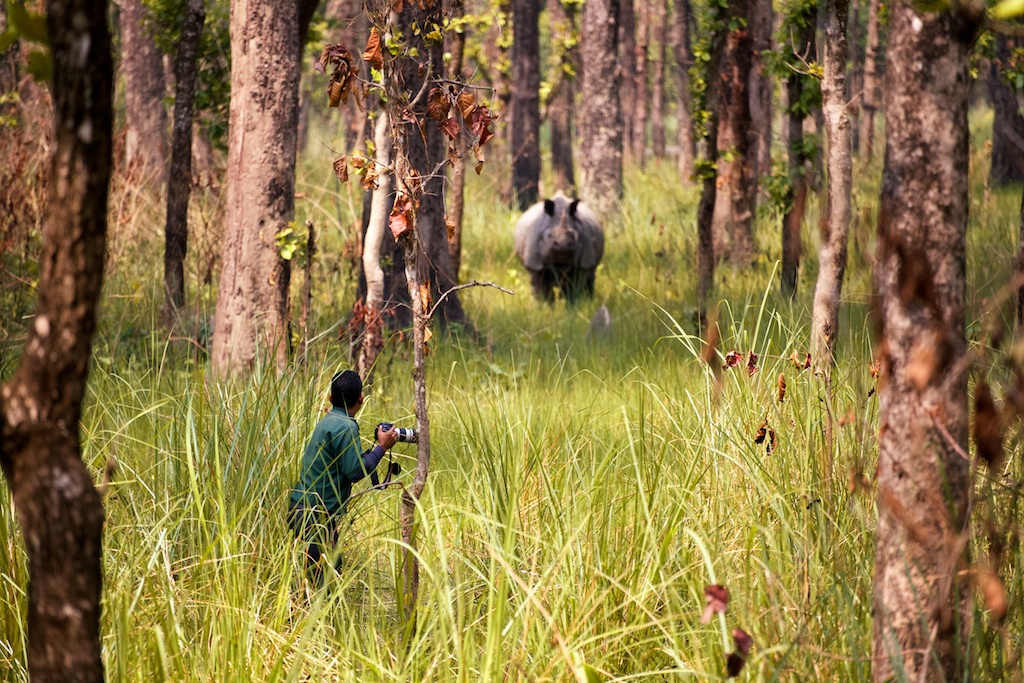 I was even able to get a shot of the guide we had who got close to the rhino to take a picture. Not very safe but I am sure the shots are good.
Deer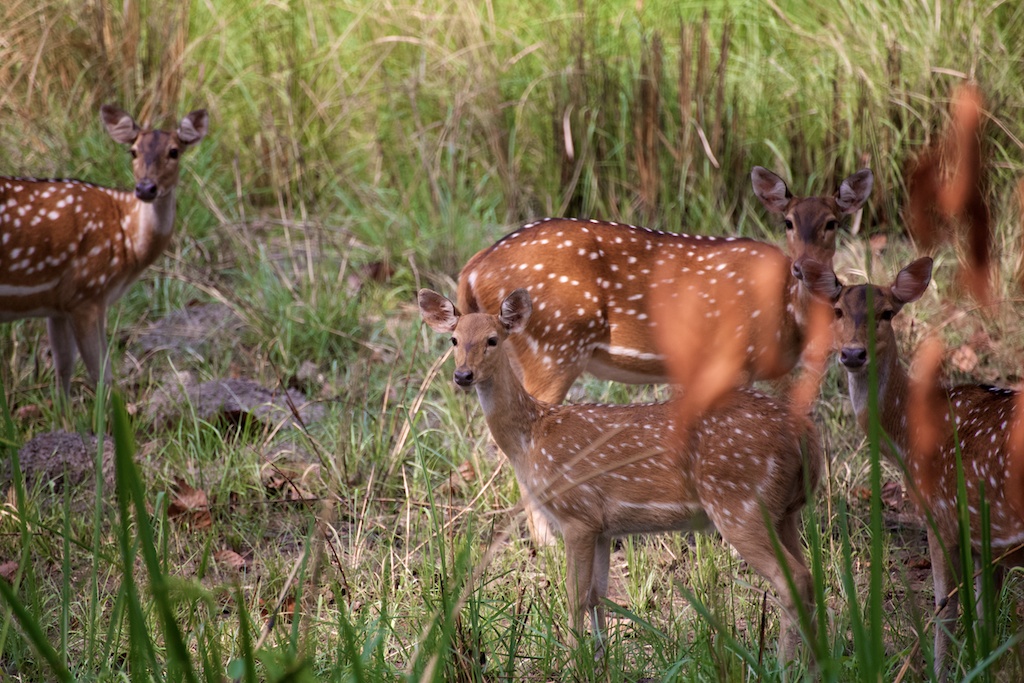 Deer are everywhere in the park and we saw a lot while driving around. Often times we would see them out in the open but other times you had to watch closely to see them in the bushes.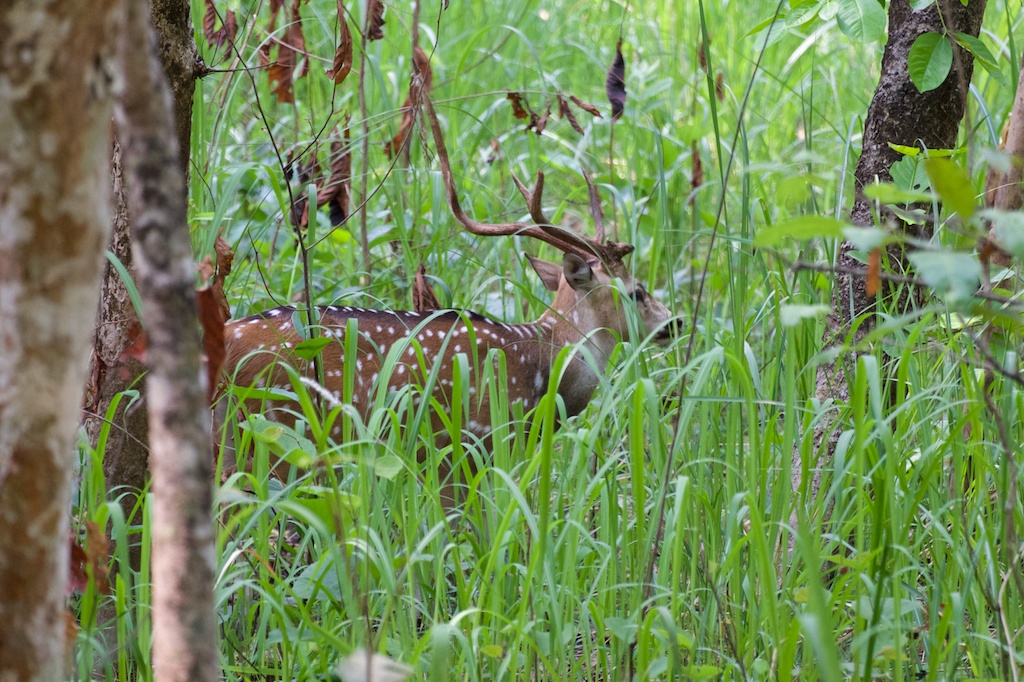 Pumba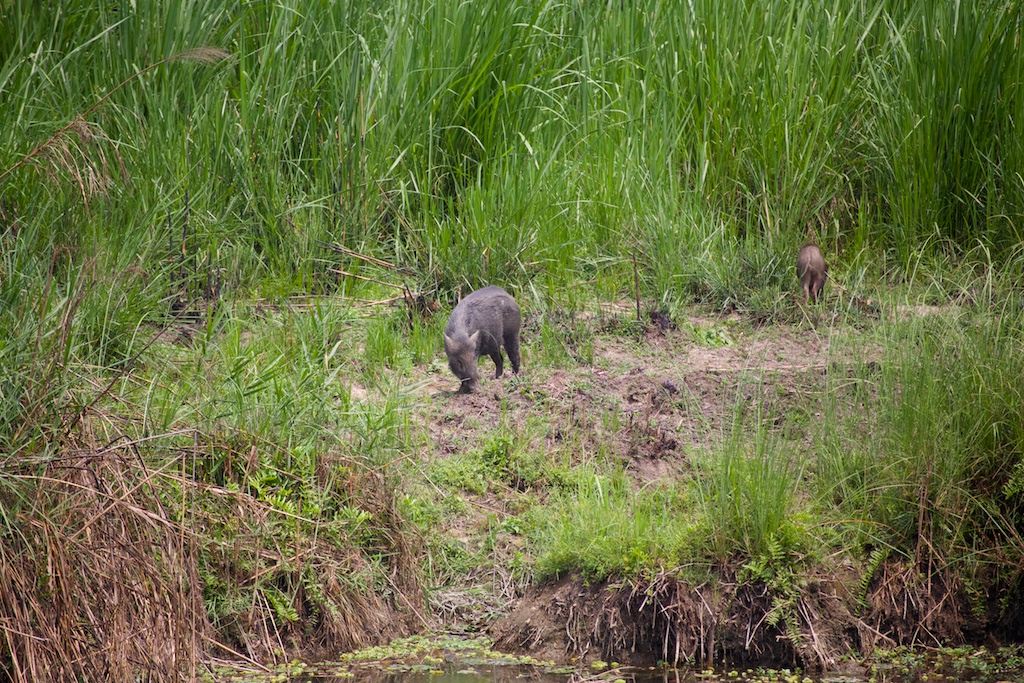 Yes, we saw a warthog, it was a nice citing in the afternoon. Our guide loved calling him Pumba.
Peacock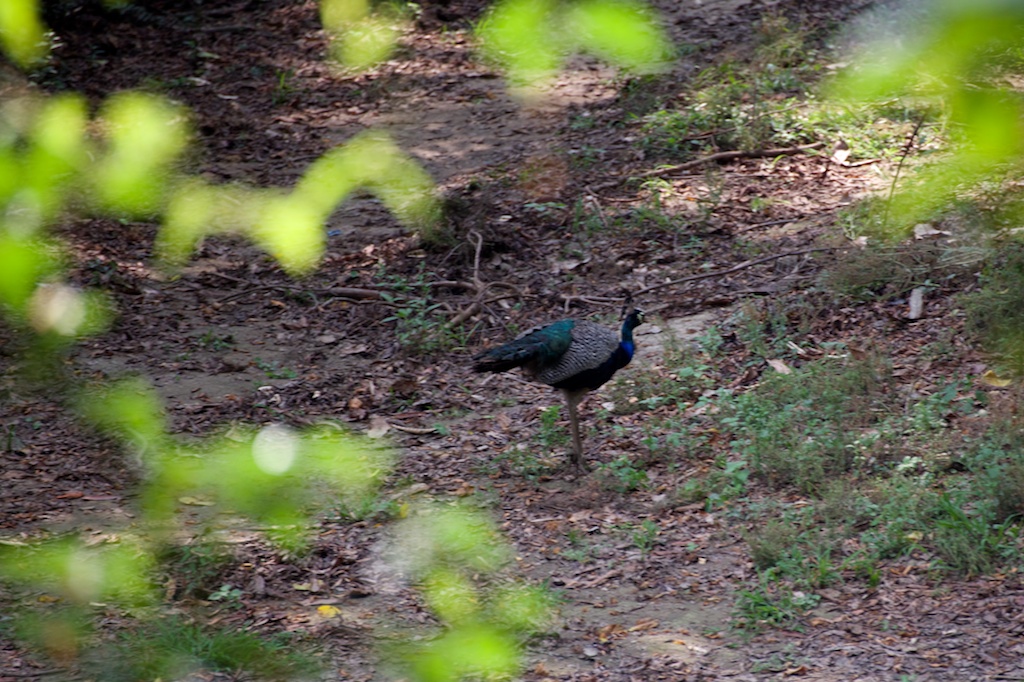 The national bird of India also lives in the wild here. We saw a lot in the park.
Monitor Lizard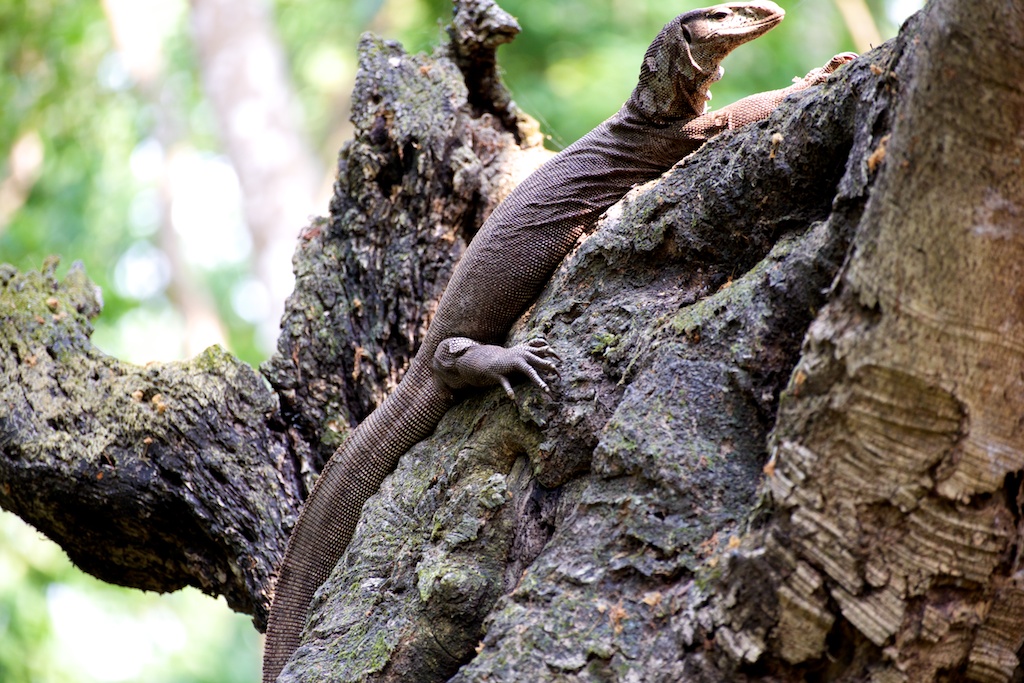 These deadly lizards are best to avoid but are cool to see from afar. They are much bigger then I anticipated them being.
Insects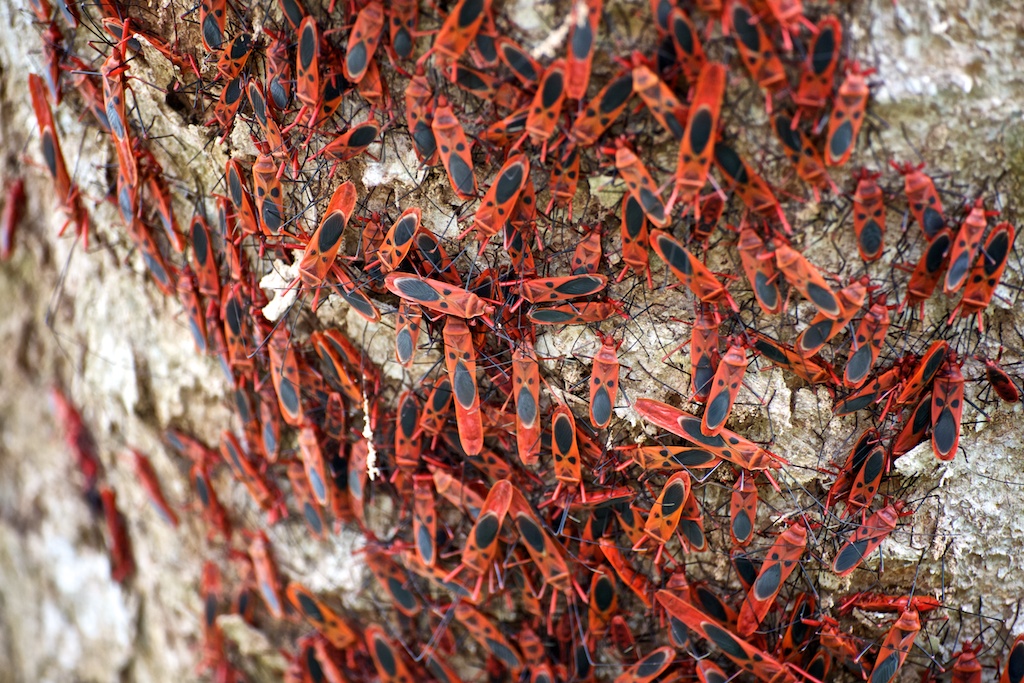 We stumbled upon a tree full of red bugs that was pretty neat to see as well and there are bugs everywhere.
Birds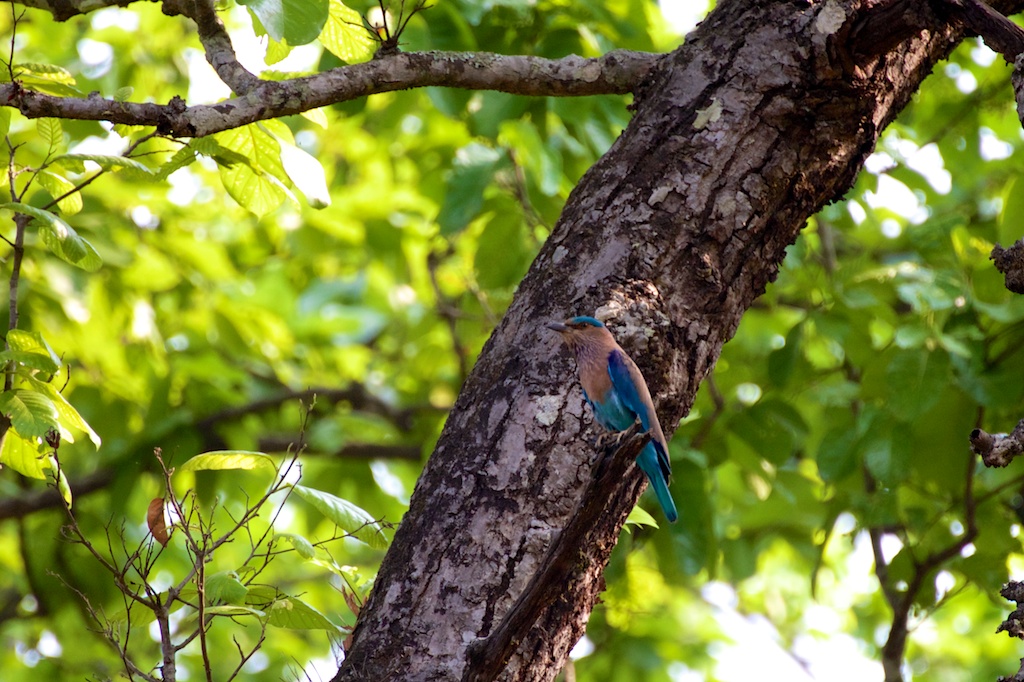 I don't have to much bird knowledge myself but we did see a lot of beautiful birds in the park.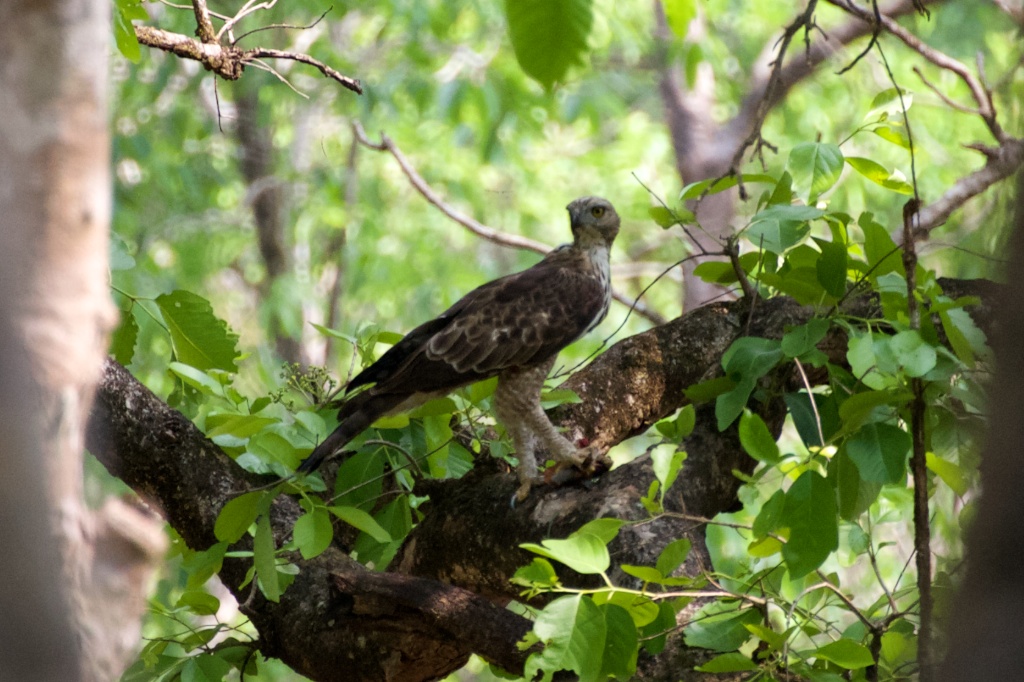 The ride itself was very bumpy and after 4 hours you are pretty ready to be out of the jeep. The area you are driving through is beautiful though and even when you are not seeing animals it is nice just to take in the surroundings. Our guide took us by the crocodile park and I recommend that as well. It is pretty far into the park and is a fun way to see some crocodiles up close in a safe environment.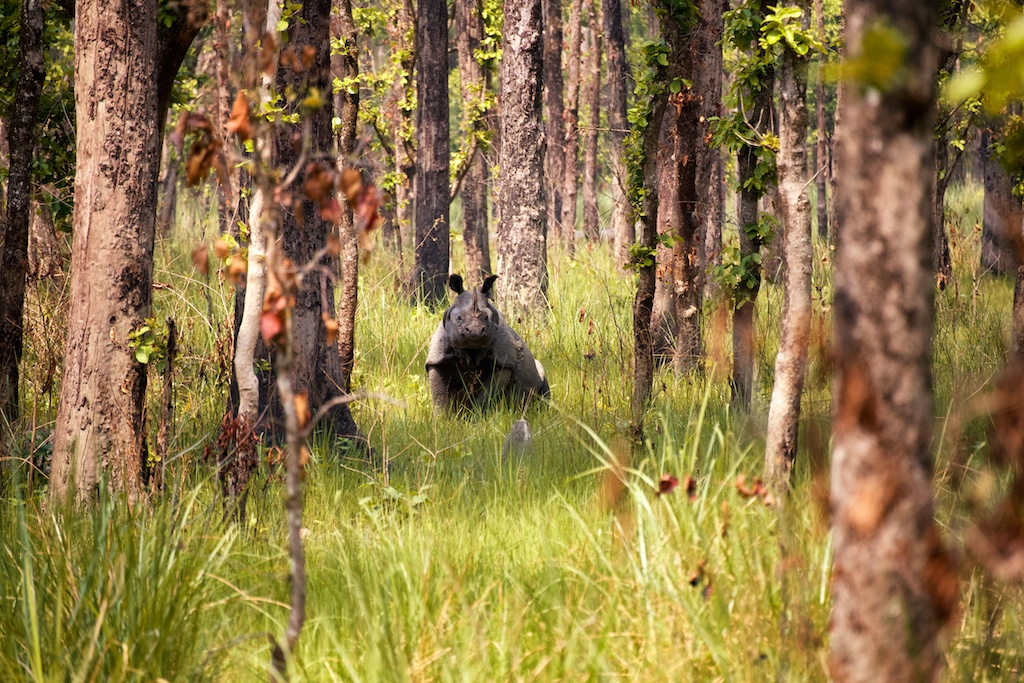 All in all it was a good trip, but I would have to say that my safari on the elephant was much more fun then the jeep trip personally.