When I knew I was going to be spending a night in Lumbini as a stopover on the way to Chitwan I knew I had to visit the Myanmar Stupa. I had seen it in pictures many times over the years but didn't think I would every get a chance to actually see it. It is located right near Buddha's birthplace and is the large temple that looks like it is made completely of gold.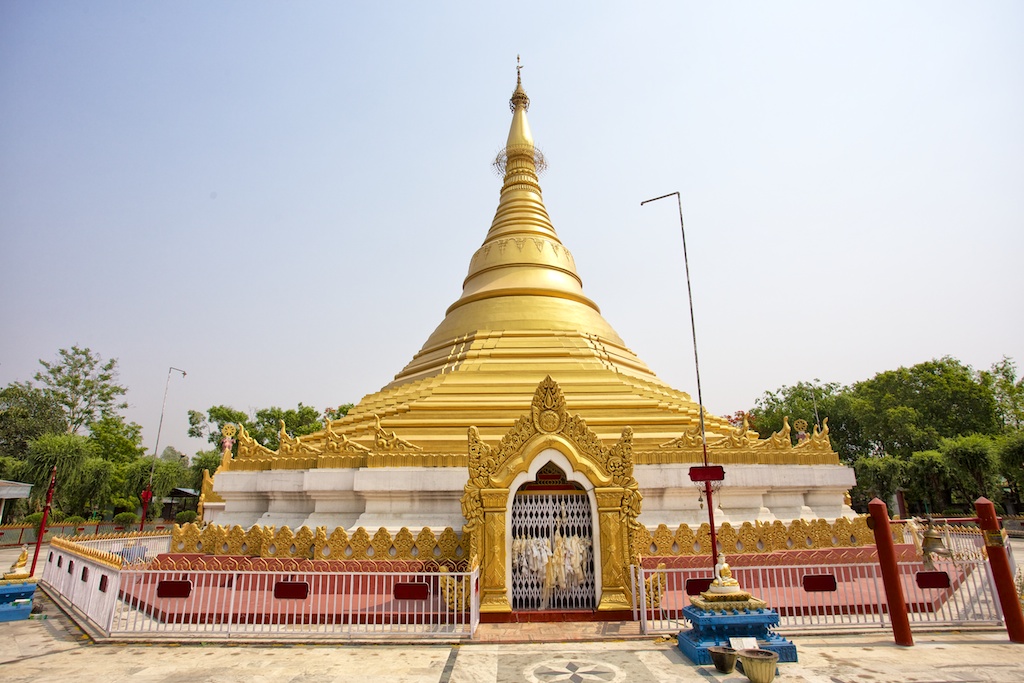 As one of the oldest temples in the compound the Myanmar Stupa has three prayer areas and is one of the most easily recognized stupas in the entire compound.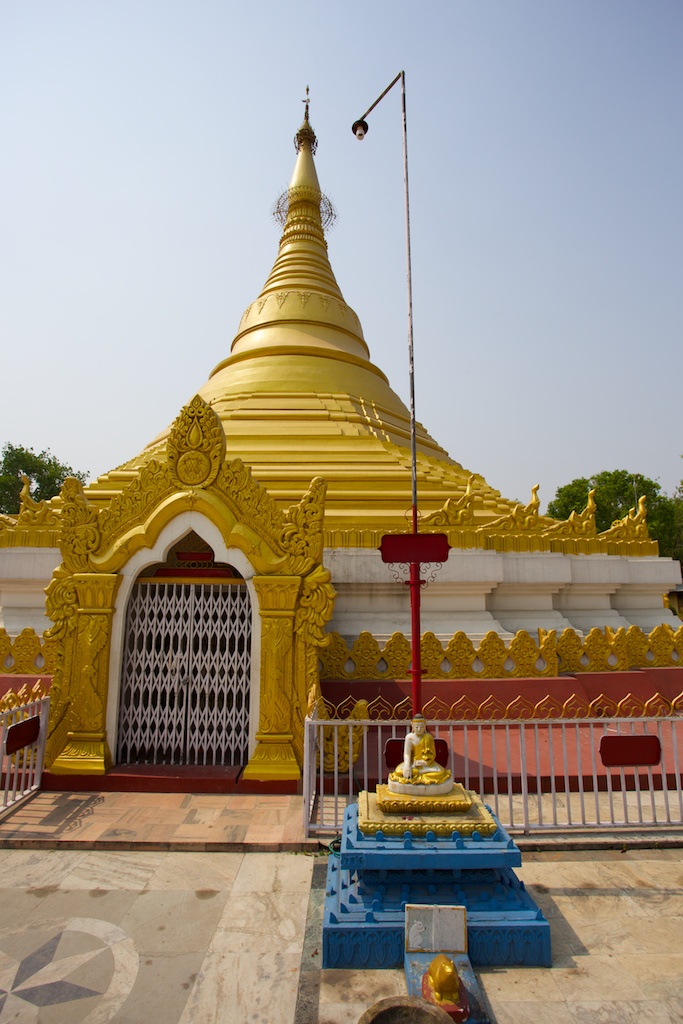 When I arrived at the temple I immediately took off my shoes and started to explore the small area. While there is not a lot to see it is worth it to just walk around the stupa itself. At about 30 feet high it is no small monument and the shape reminds me of a totem from the movie Inception.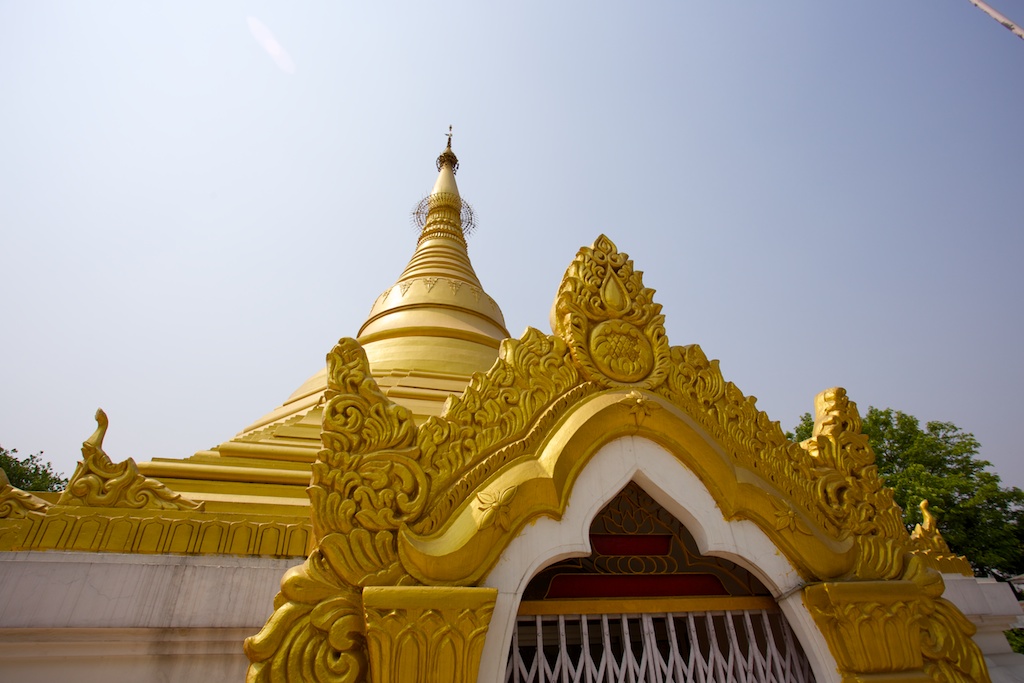 I walked around in quiet serenity as I took in the design and style of the stupa, here are some pictures. There were many other smaller structures around the base as well.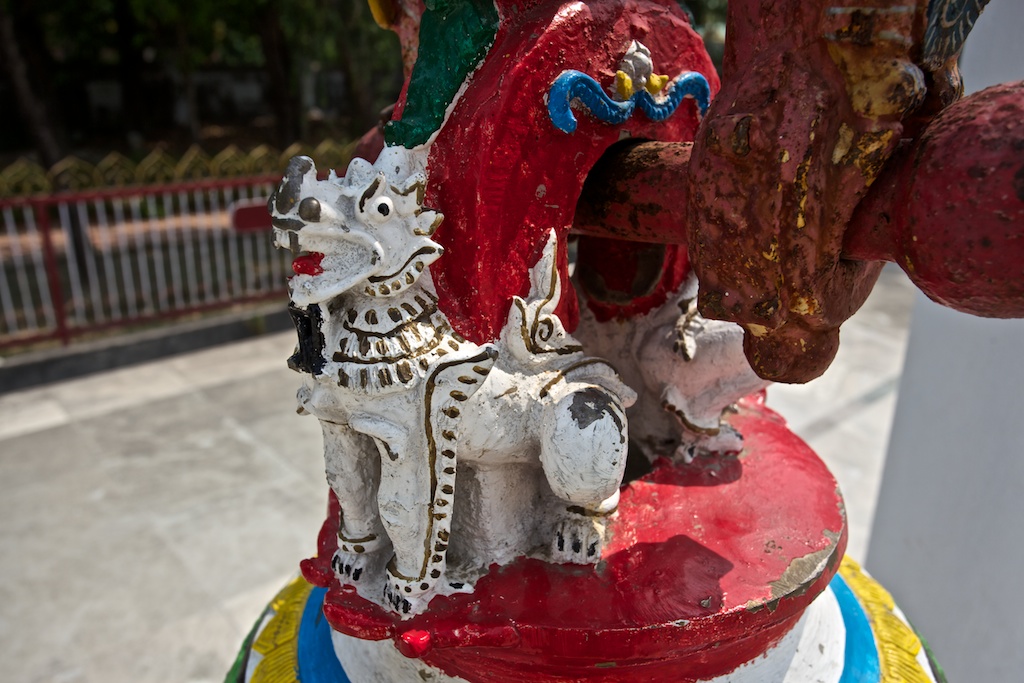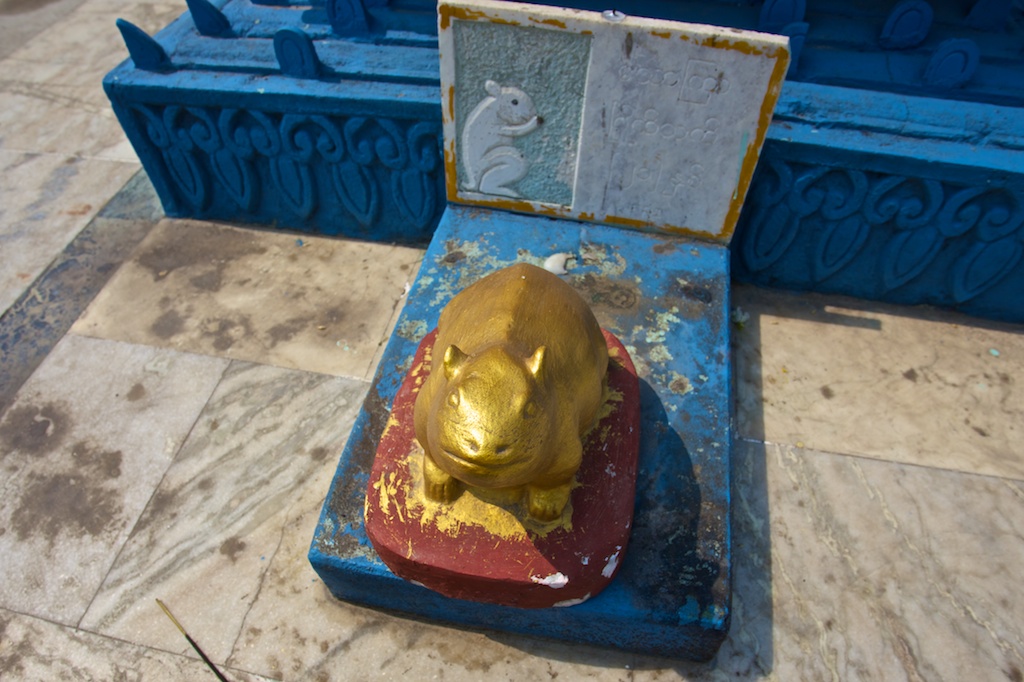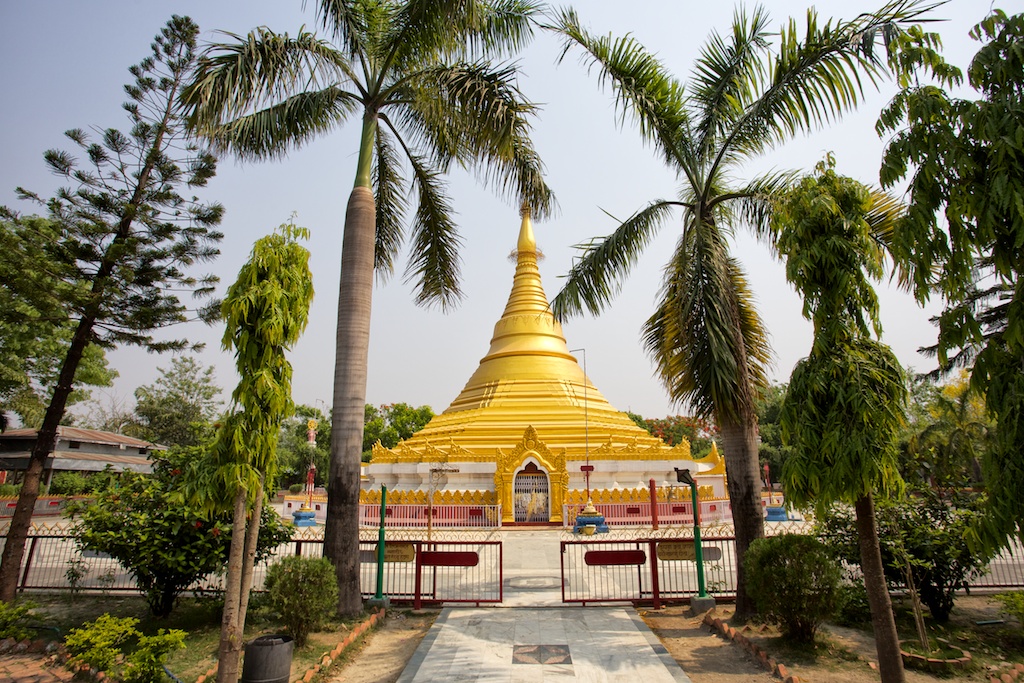 I am not a Buddhist but I enjoyed this beautiful place and I highly recommend a short stop here while visiting the park.