One of the things I was shocked by in India and Nepal is all of the places that they have put temples. I have seen temples in caves, on mountain tops and even on man-made platforms in the middle of a lake, like the Barahi temple in Fewa Lake. This temple, in the small mountain town of Pokhara, is a great stop that is quick, cheap and easy to access.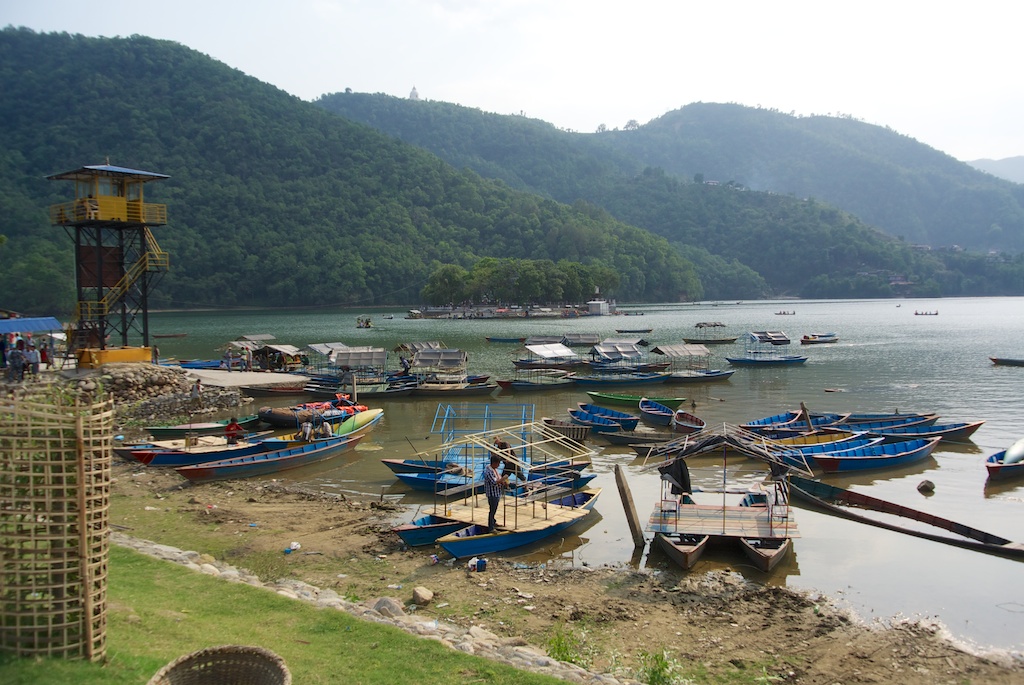 History
The story goes like this. A goddess in the Hindu religion came to the village one night looking for shelter and food. Everyone in the village turned her away except for one old, poor couple that brought her in. The next morning they awoke to see their entire village under water except for their house, which is what is now the temple in the middle of the lake.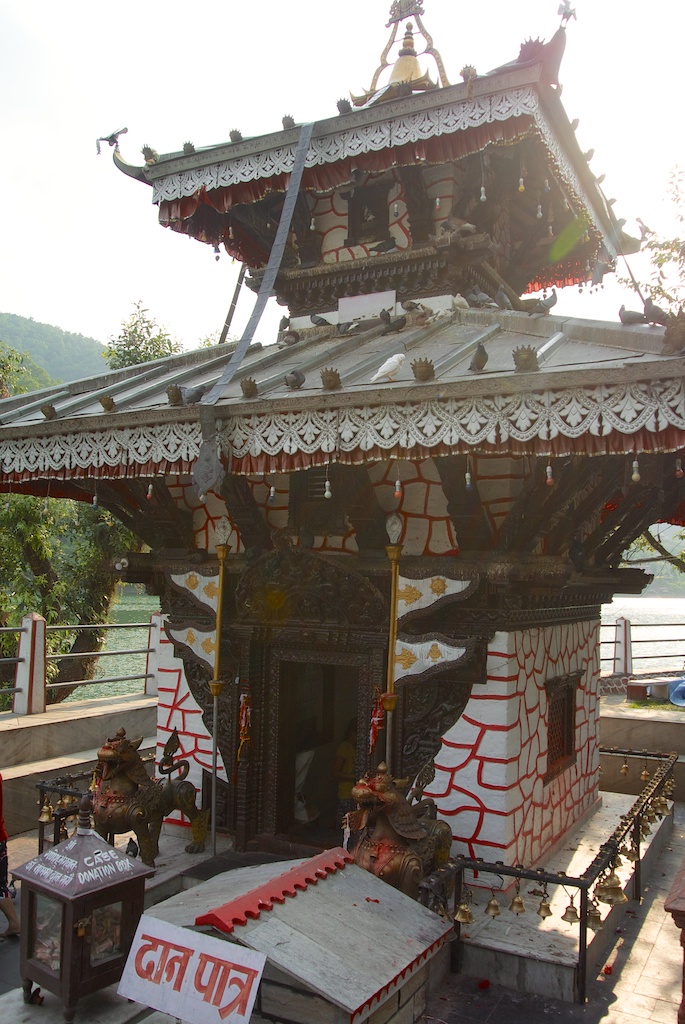 To get there you simply walk on the main path that heads along Lake Fewa till it ends at the boat hiring area only 200 feet from the temple itself. The prices are post but be aware bigger more comfortable boats cost more than the small ones. For us it was 100 rupees each, roundtrip to the temple, for the small boat it was 50 rupees round trip.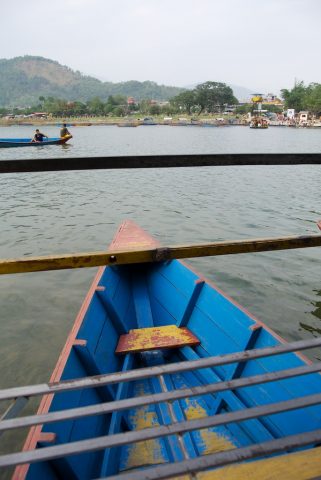 After we paddled across the water I was dropped off on the small island where I started to explore the little plot of land. It was not much more than 75 square feet but it had a few really unique pieces that I have not seen at other temples.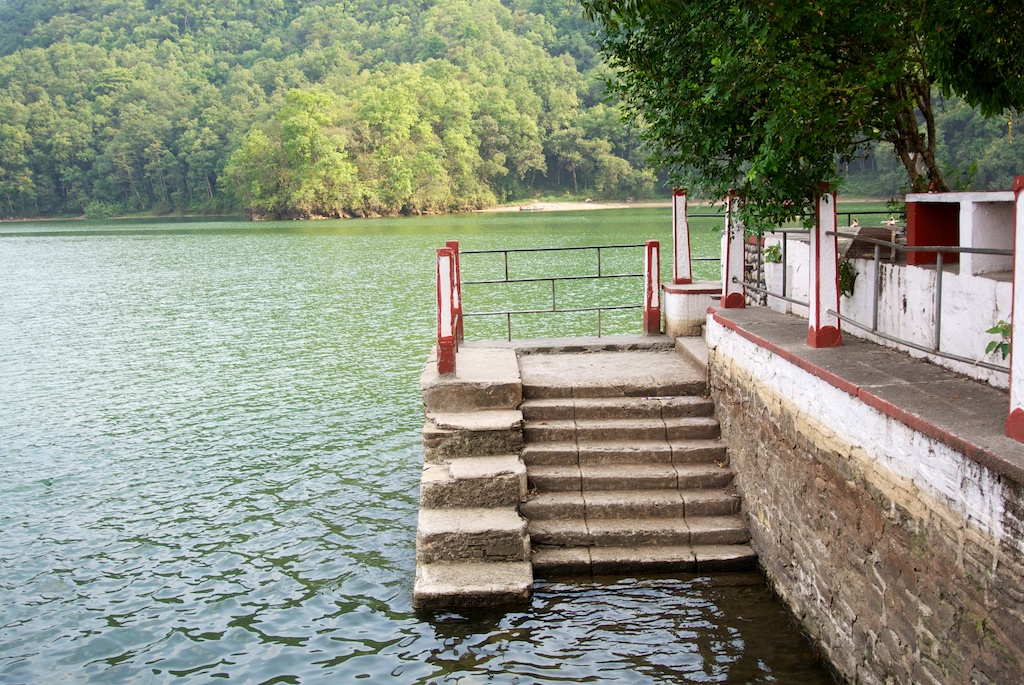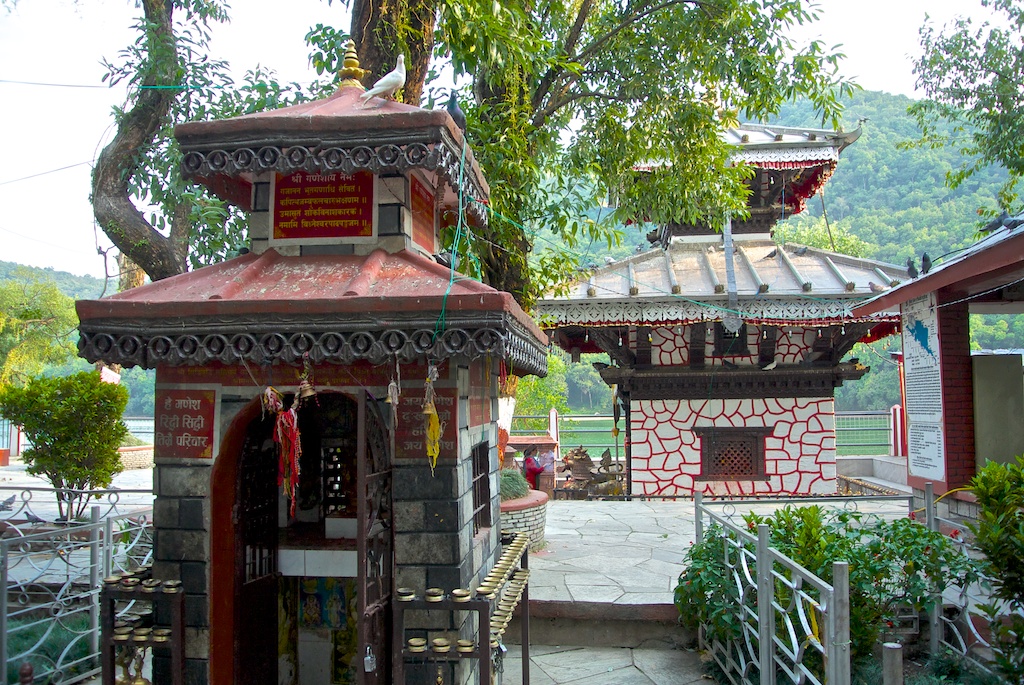 First, there was an overwhelming amount of pigeons that were flying and eating anything they could find. I realized as I walked around that there must be some sort of religious significance for this but I hard a hard time figuring out what it was. You could even buy feed for the birds as well.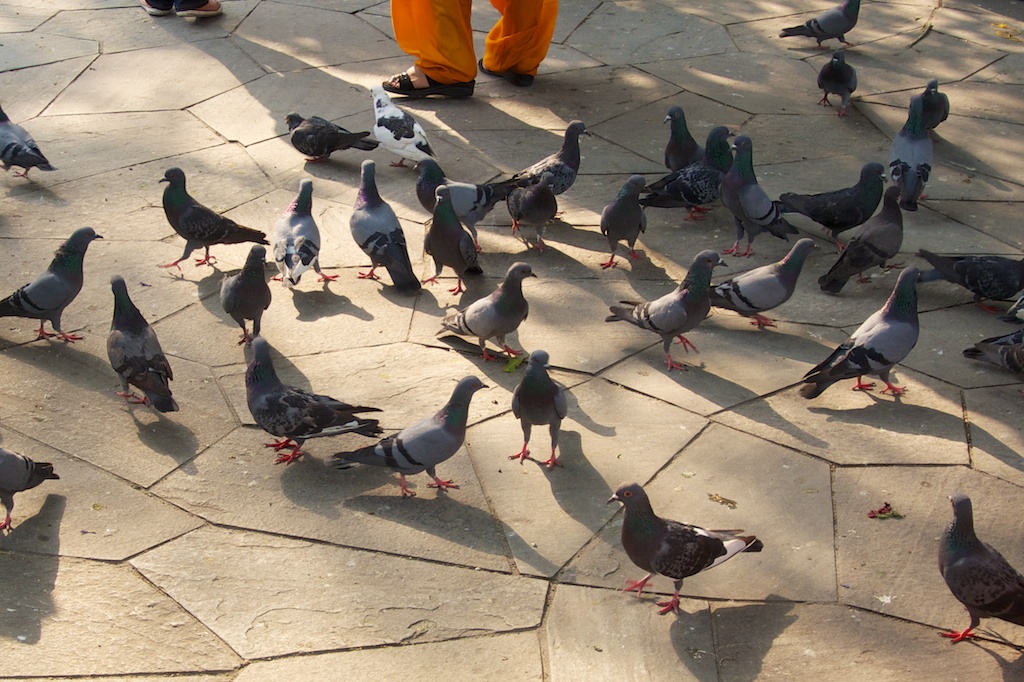 Second the temple itself was surrounded by bells. There were a few big ones on the outside and a ton of small ones all in a line around the temple itself. I saw more than a few people walk around and play the bells with their hands.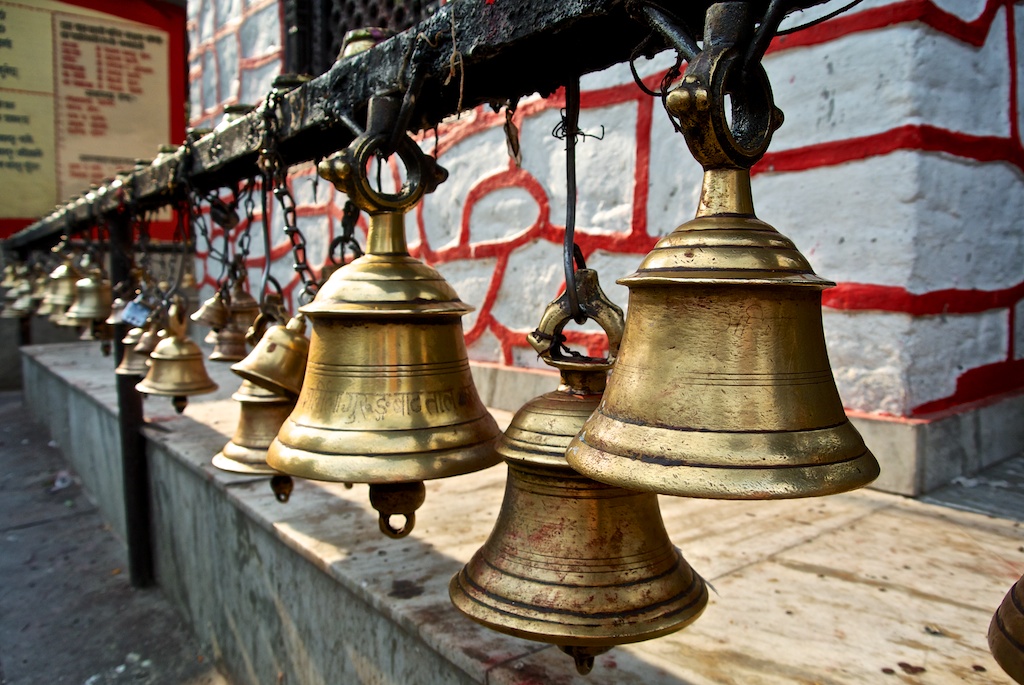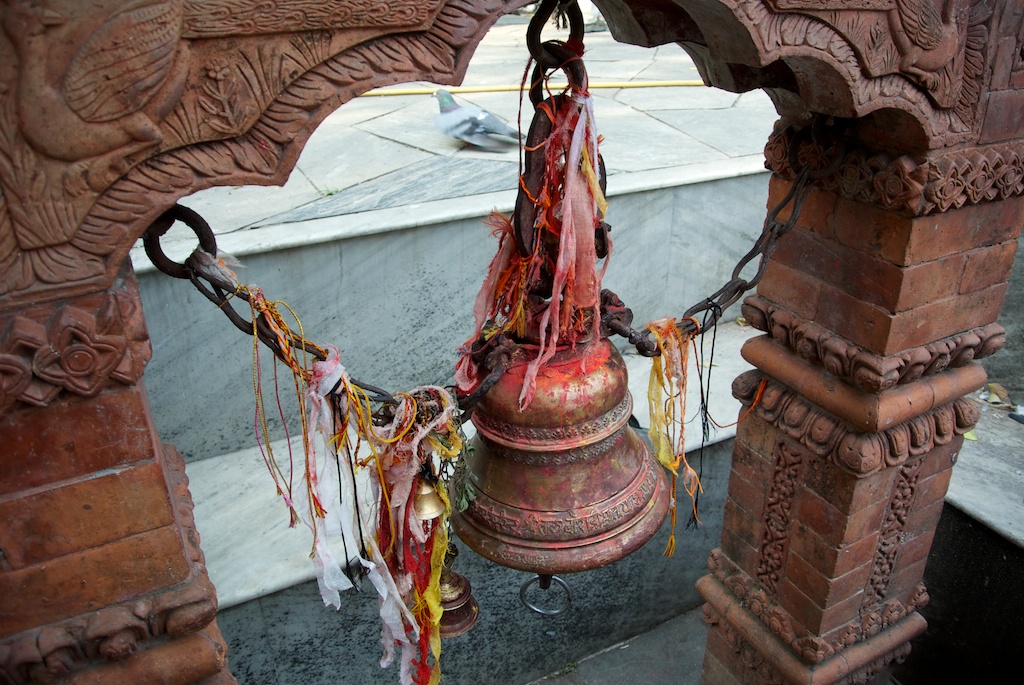 Lastly, all of the religious icons seemed to be covered by wax. It was very unique as the wax seemed to melt on them as if through some sort of ritual. I didn't go into the temple itself as it was only big enough for one person but it was beautiful.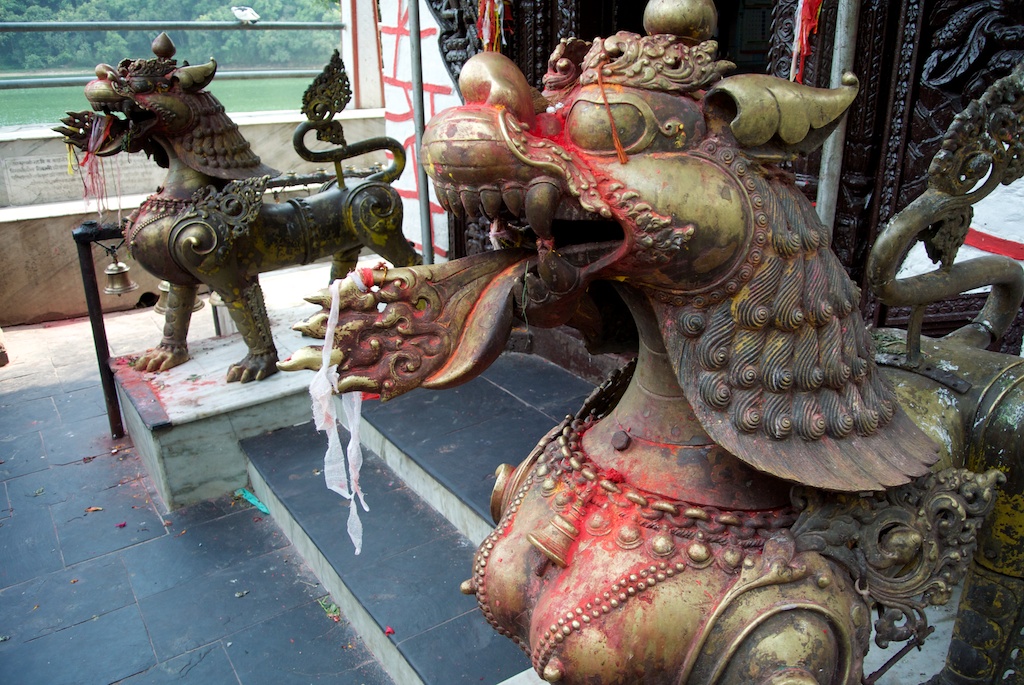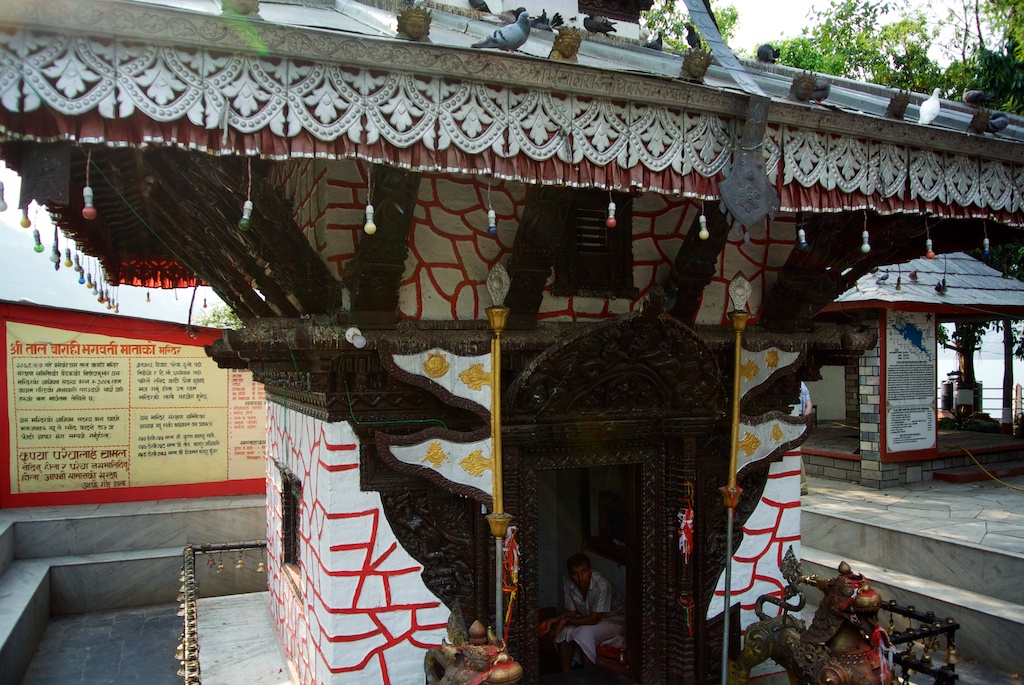 After exploring the area you can walk along the small island and take photos of the city, the pagoda and the mountains themselves. It is a great way to spend an hour and is easily worth the 100 rupee cost.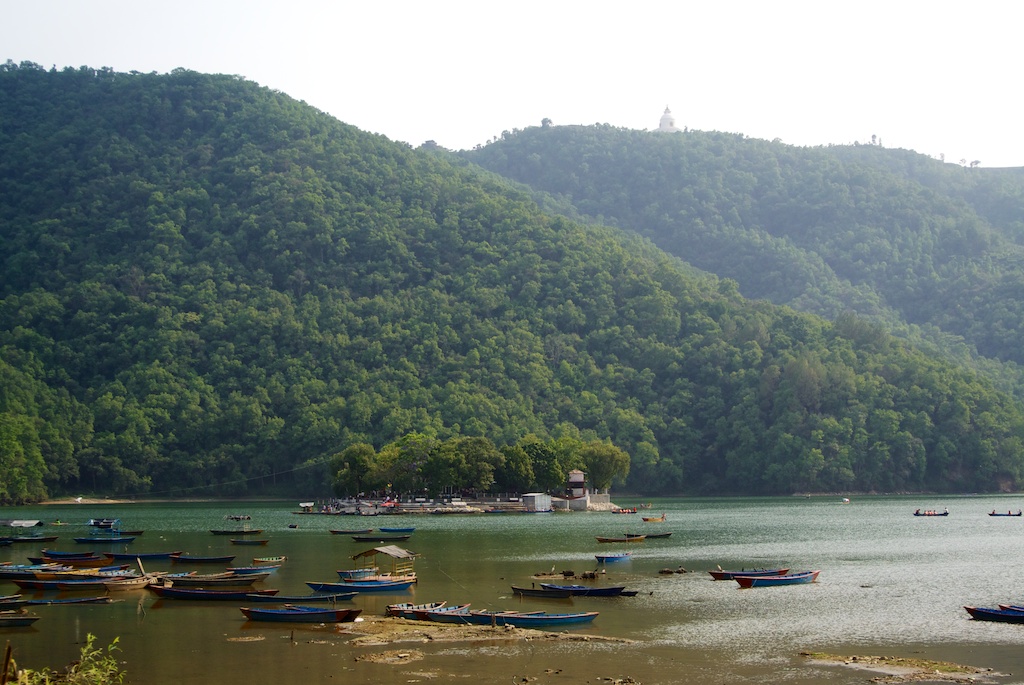 Pokhara was one of my favorite cities in Nepal and I would love to hear what everyone else thinks of it in the comments.