Much like Devi Falls, this cave is located in a very commercialized section of the city and you must walk through a lot of shops before even getting to the ticket booth. The cave is very unique though, at least according to what I can normally see in California and I was glad I got a chance to see it.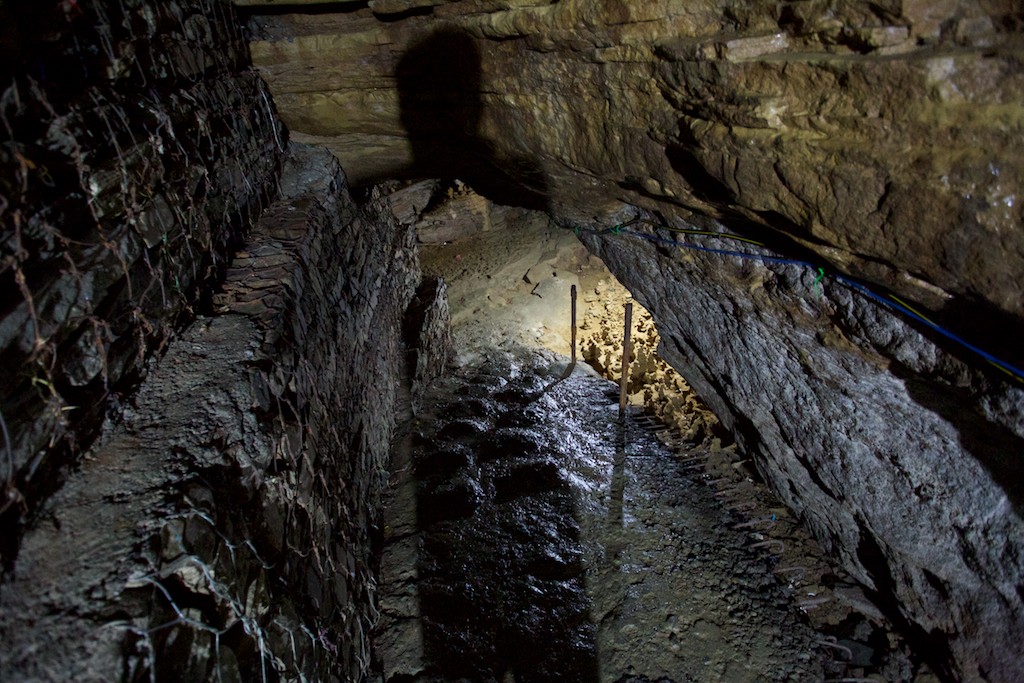 One of my favorite parks was the beautiful spiral staircase that you take just to get down to the entrance to the cave.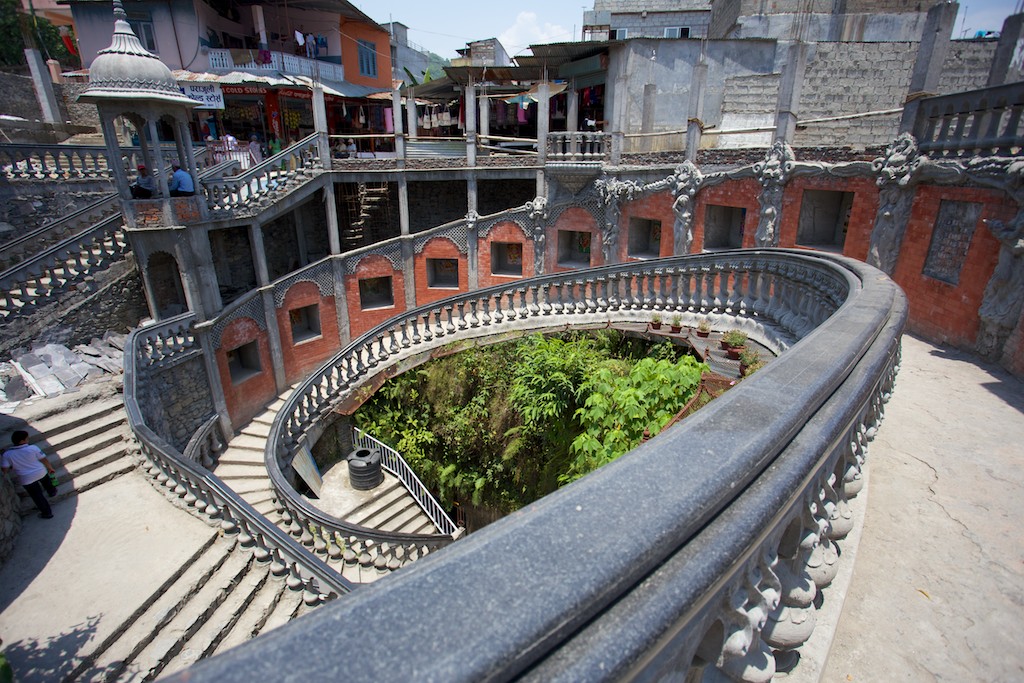 The cave itself has religious significance for Hindu's as it is dedicated to the god Shiva so you will see many people with shoes taken off at the entrance and a small temple about 40 feet down into the cave.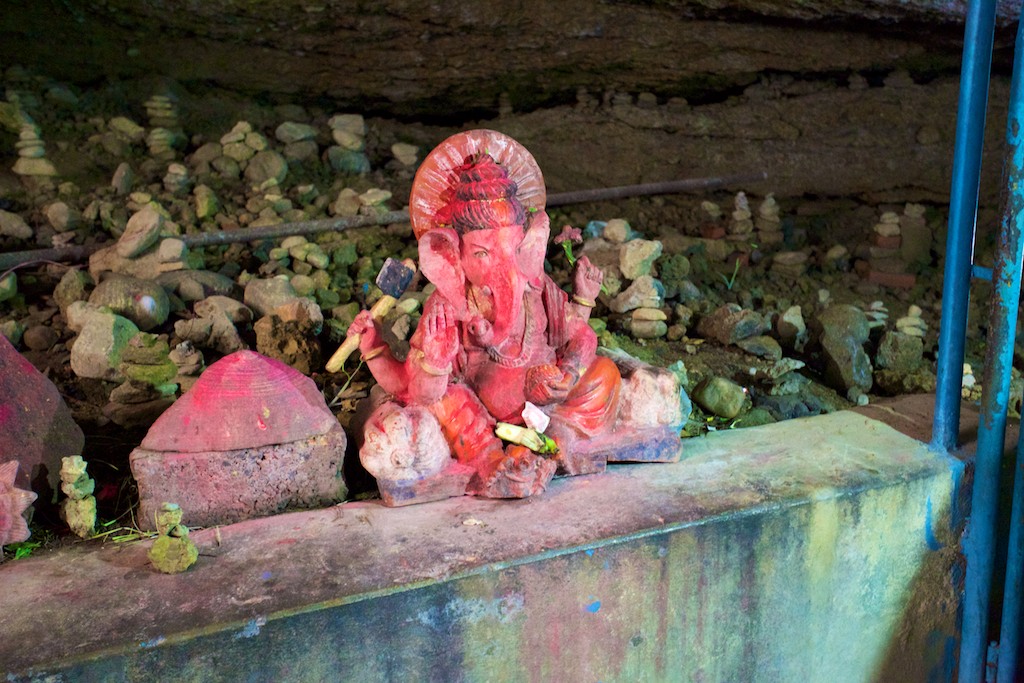 I thought this was very interesting as the cave was dripping wet and many people were walking around and navigating the rough steps with bare feet or just socks.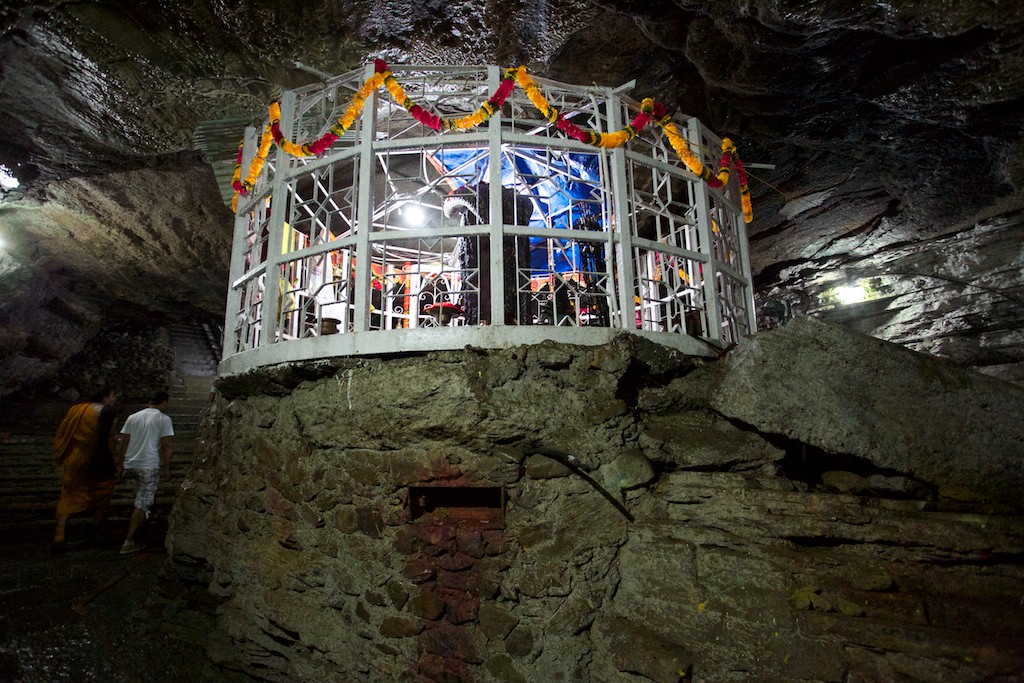 As you descend the long first staircase you will see the aforementioned temple.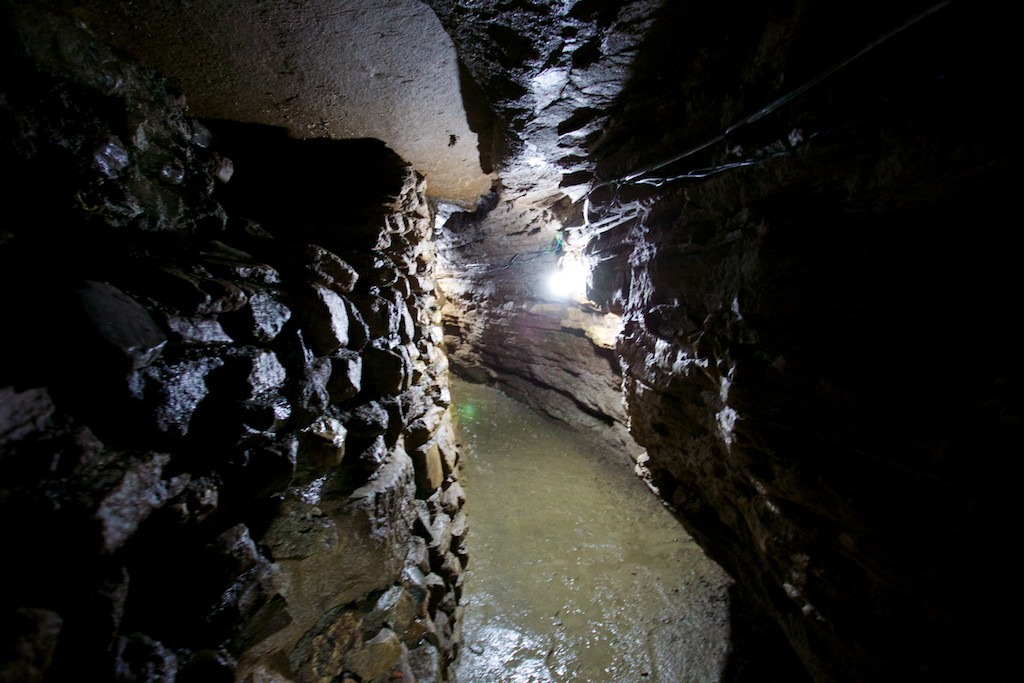 From here you continue down more stairs until you get to the start of the claustrophobic part. This area is where you need to bend over to get through the caves, the smallest section was probably around 4 feet and it comes and goes with some sections longer and some smaller.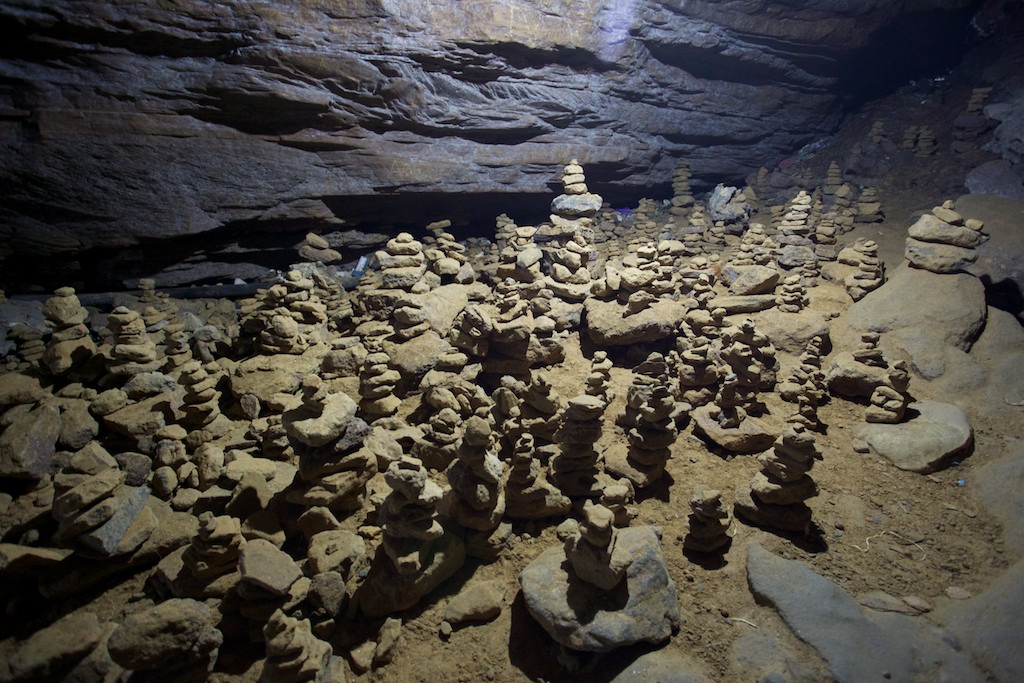 This entire section is about 125 feet and at the end there are very rough steps that lead you the rest of the way down.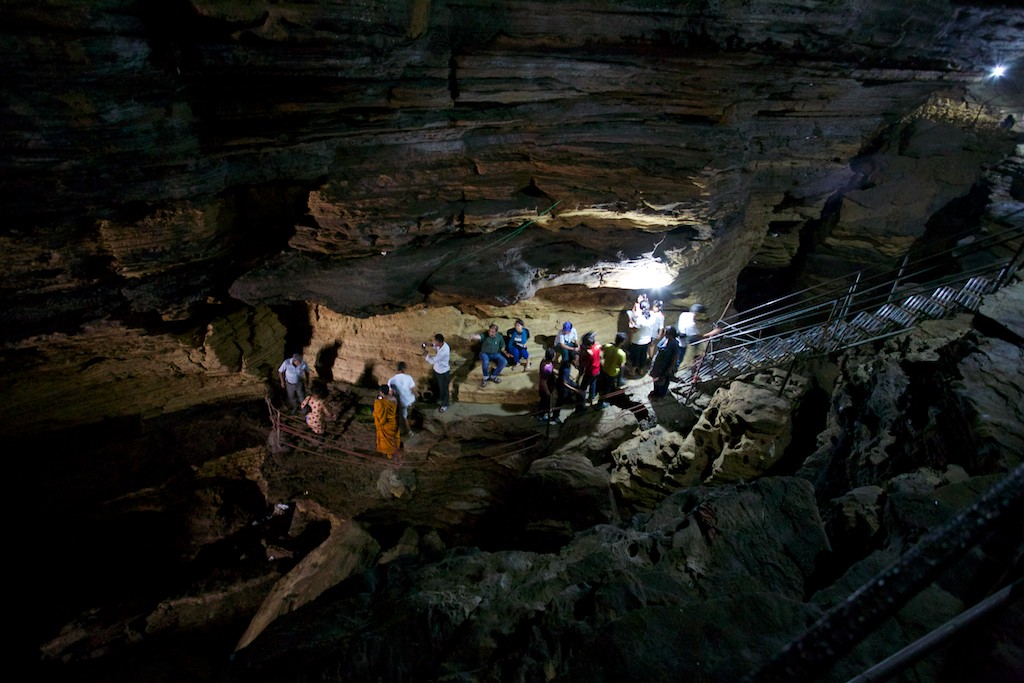 Here you are in a big cavern with the only real light coming from the main slit in the center. As you walk down the stairs to the viewing platform you can actually see the bottom of Devi Falls from here as well.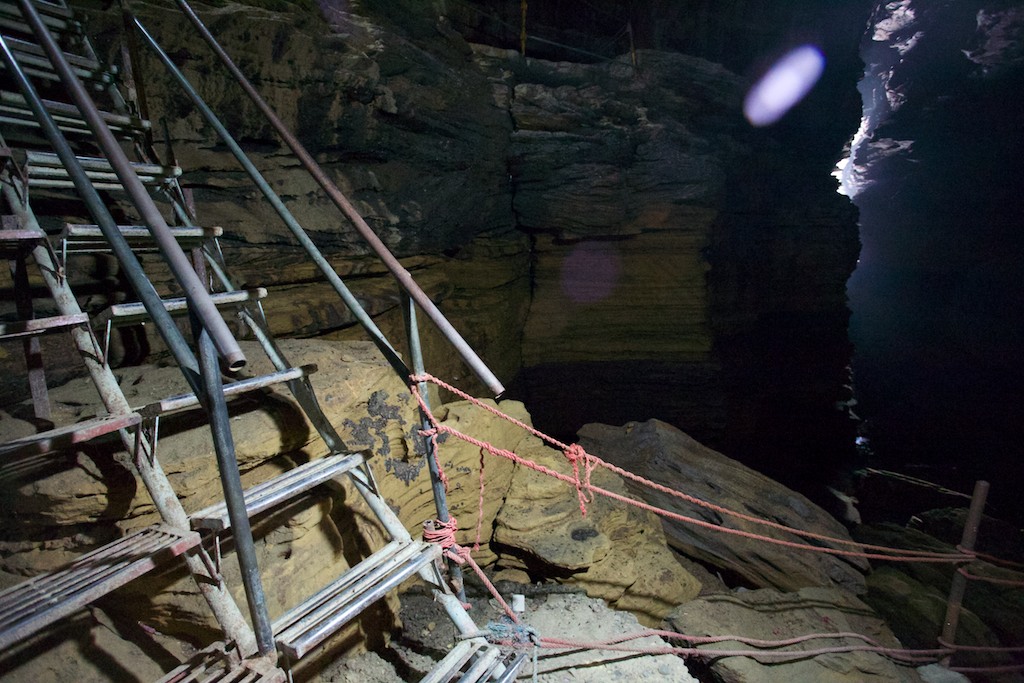 It was hard to take a photo but pretty cool. In true Nepalese fashion the electricity went completely dark while I was down here as well so I had to use my iPhone light to get me back out.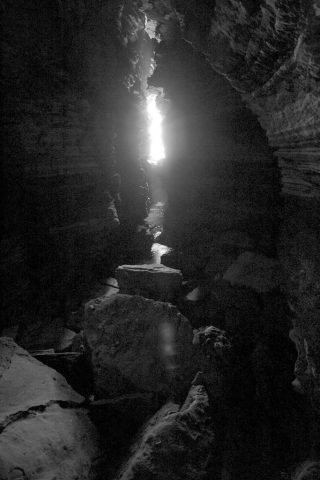 All in all the cave is a pretty cool thing to see. You would need more than an hour or an hour and a half to see Devi Falls and the cave as they are within walking distance of a each other, so it is worth a stop if you are into those things but it can be missed if you don't have the time.