I have a hard time figuring what to write about Devi Falls as it is a pretty strange way to experience a waterfall. Pretty much it goes like this, you are driving down a busy street and you stop by a massive amount of shops, in the middle of all of them is a small sign for Devi Falls. After walking through the shops you will be at the ticket counter and entering into the falls area, then boom, a waterfall.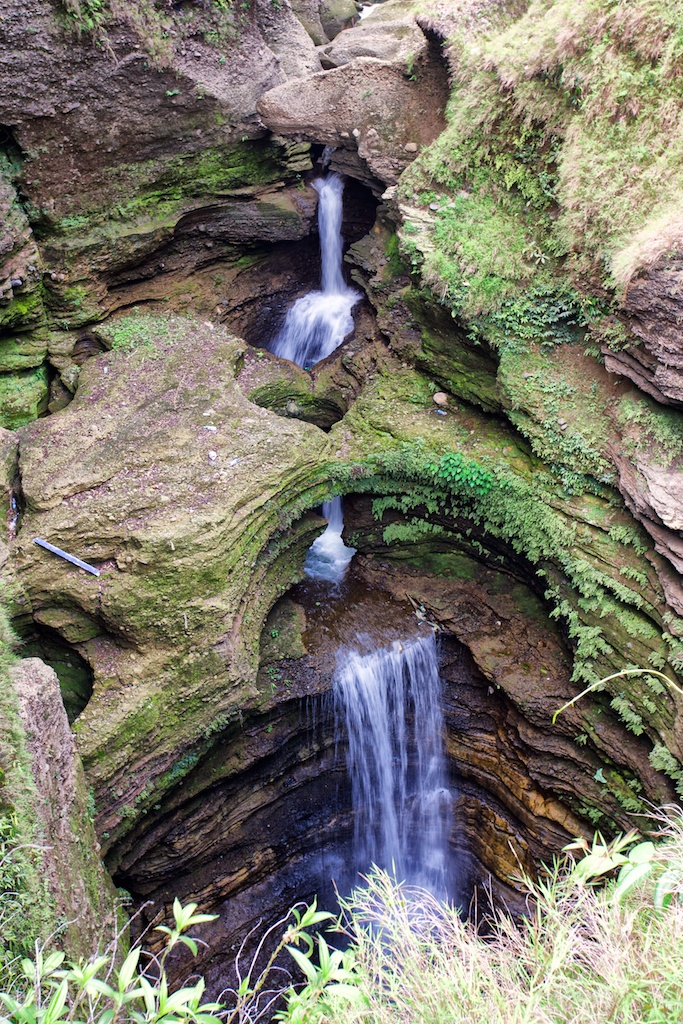 I love waterfalls and I go out of my way to see them, but it is not as enjoyable to have a relaxing waterfall experience in the hustle and bustle of shops and city. That being said I am still glad I went as the falls themselves were amazing and unique since the water runs through a tunnel from the lake before it enters the falls.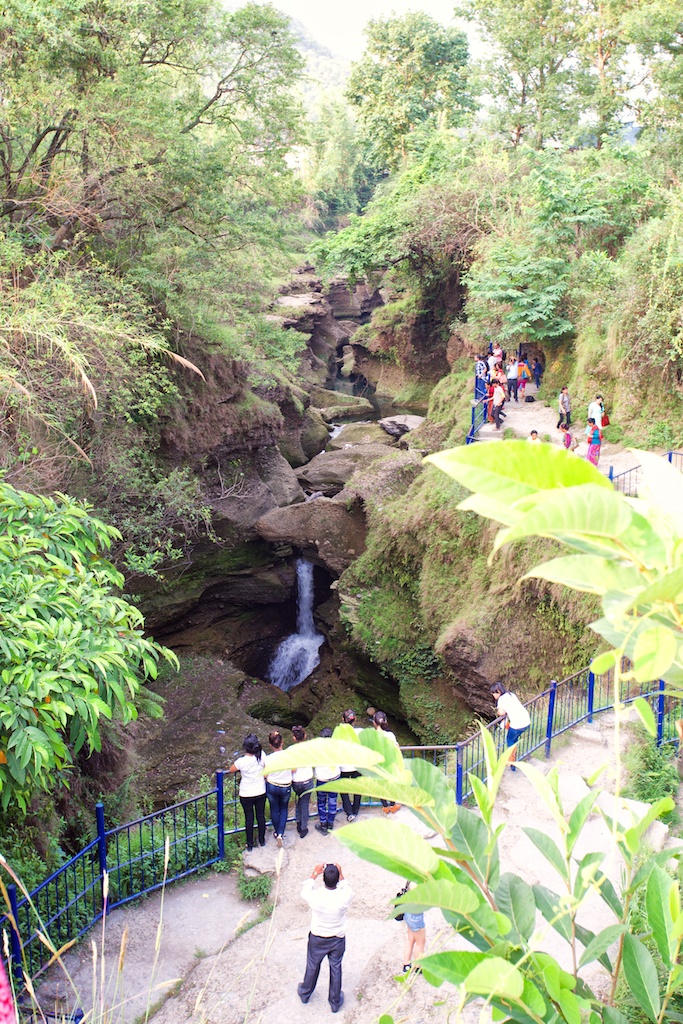 Devi's Falls were discovered in 1961 when a man named Daniel, who's had a wife named Devi, were swimming in the lake and she got sucked into the tunnel. Her body was never found but the falls were discovered. After that the falls became a popular attraction for the many people in the area to come and see.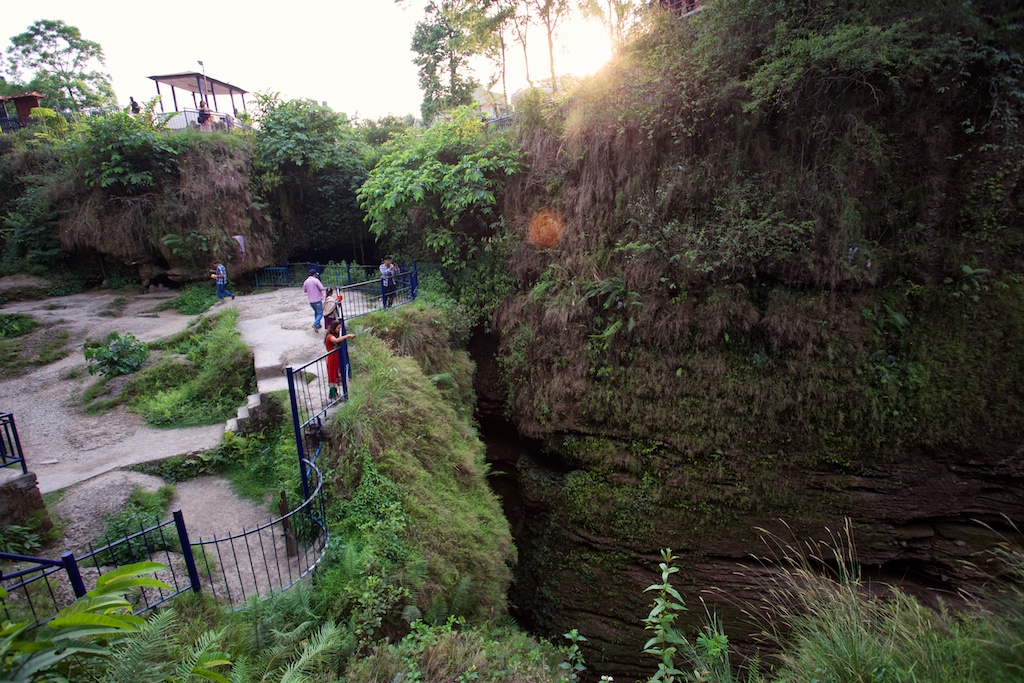 Currently the small park offers a few nice views of the waterfall which descends through arches and tunnels as it makes its way to Gupteshwor Mahadevcave, the cave you can also visit across the street. Here are a few photos.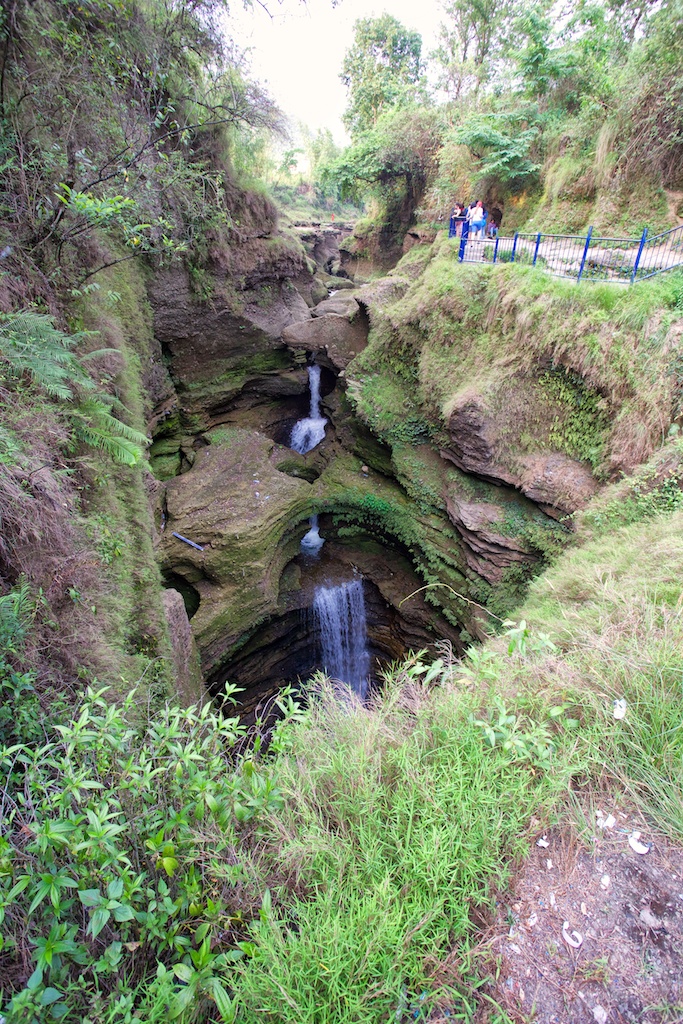 The front view of the falls is the best as you can see most of it from here, I was a little confused about the layout of the other platforms as you walk to them and cannot see anything at all, so it seems like the layout could have been better.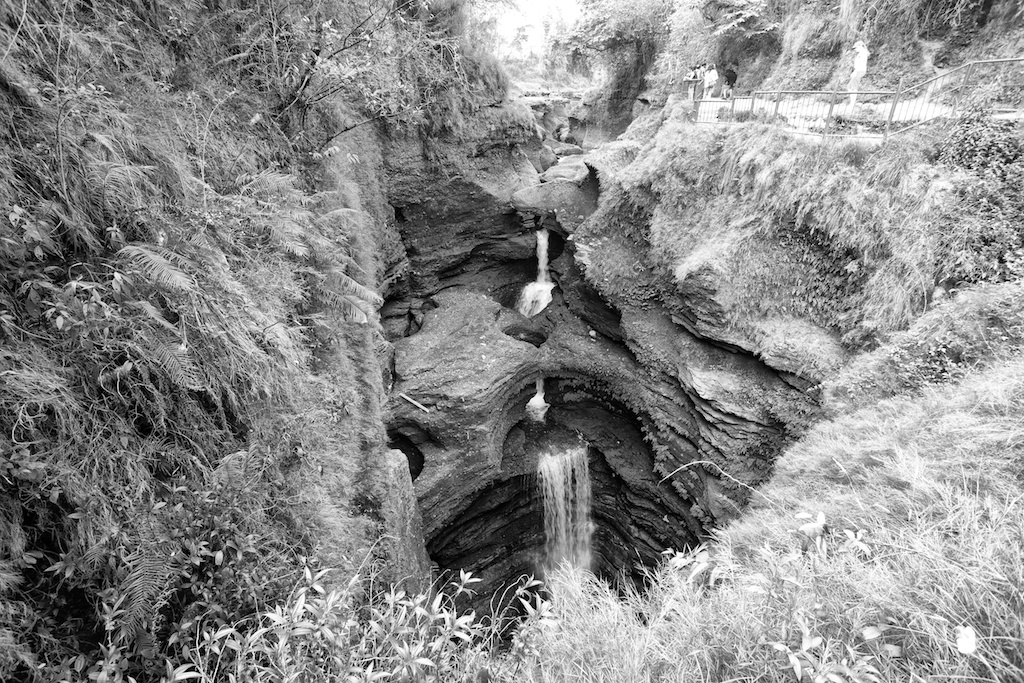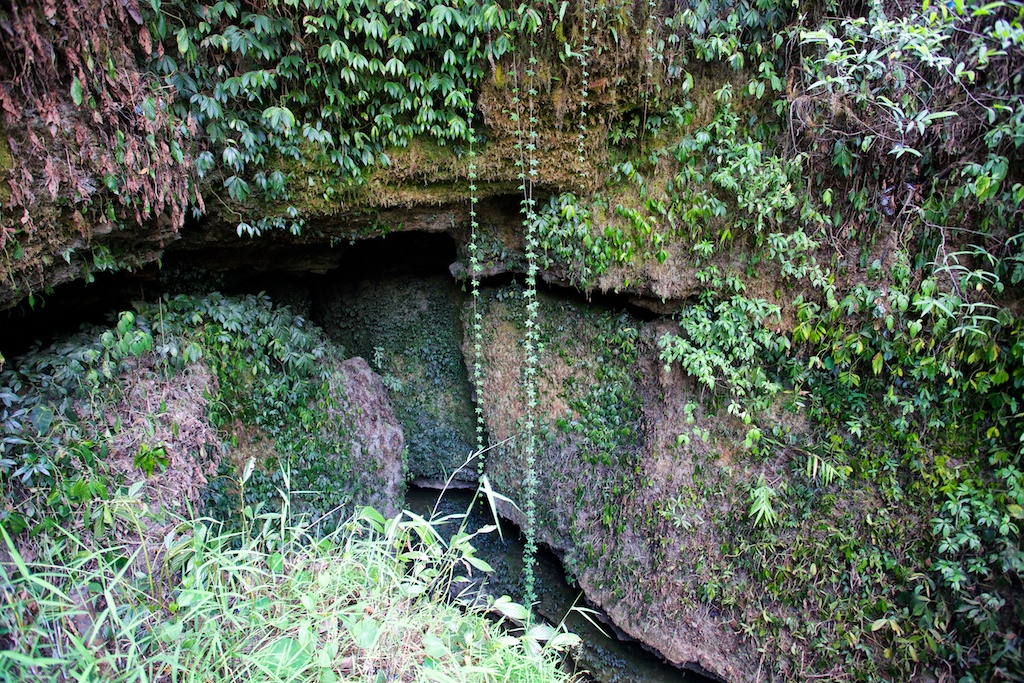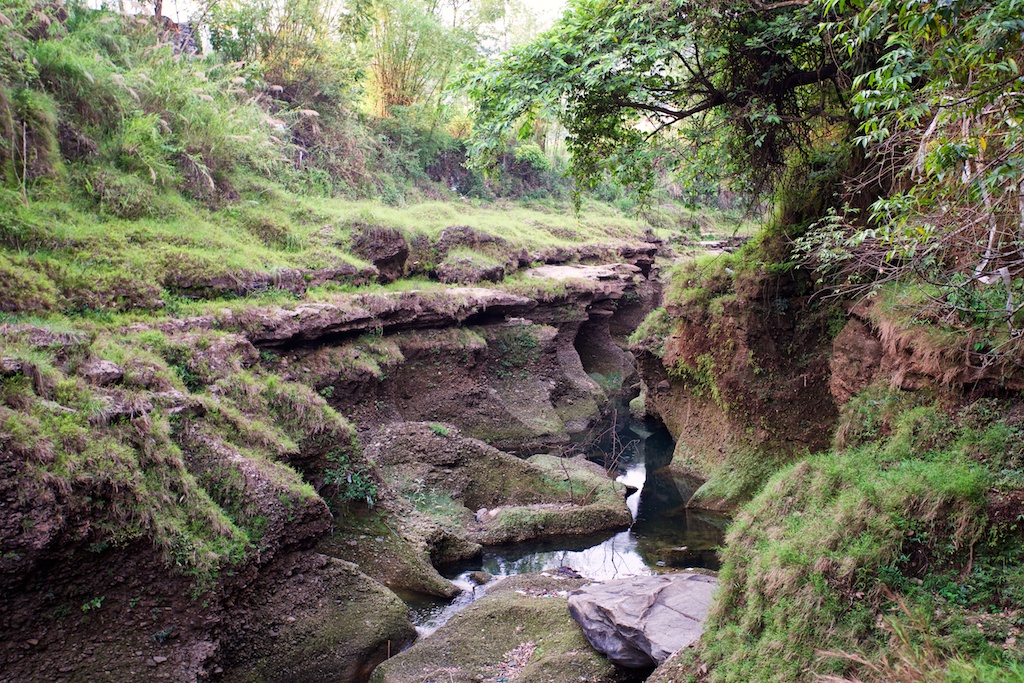 Here is a picture with me in it so you can get a sense of scale.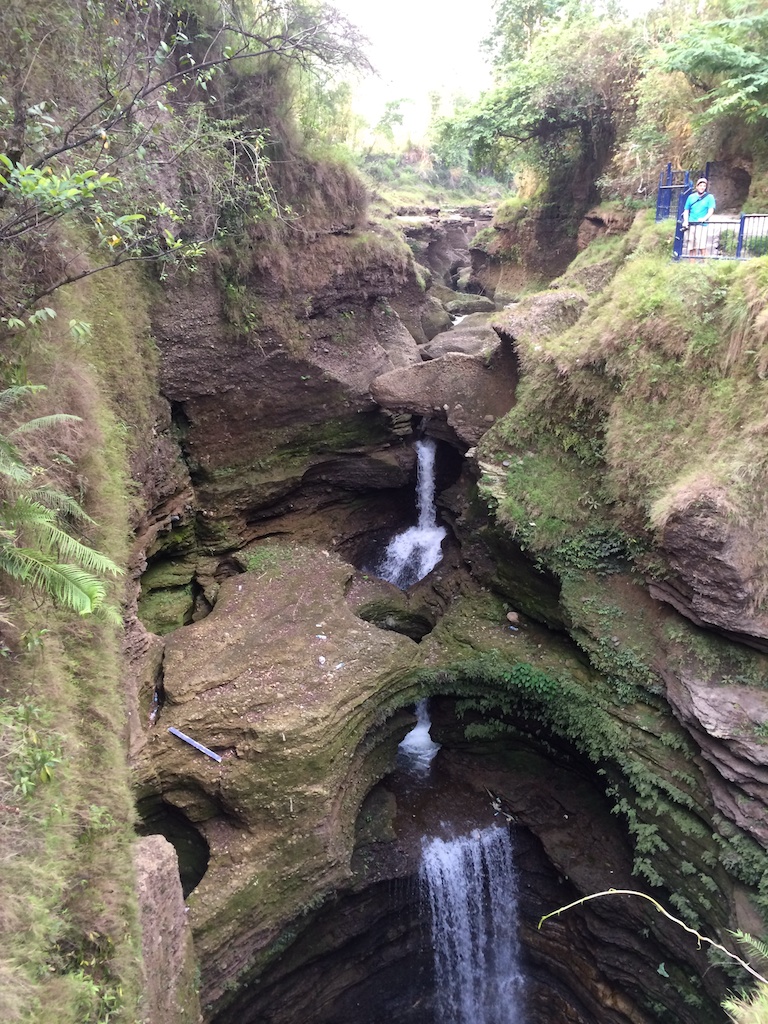 There is also a wishing well that is very popular and you can get coins from the ticket counter to toss in.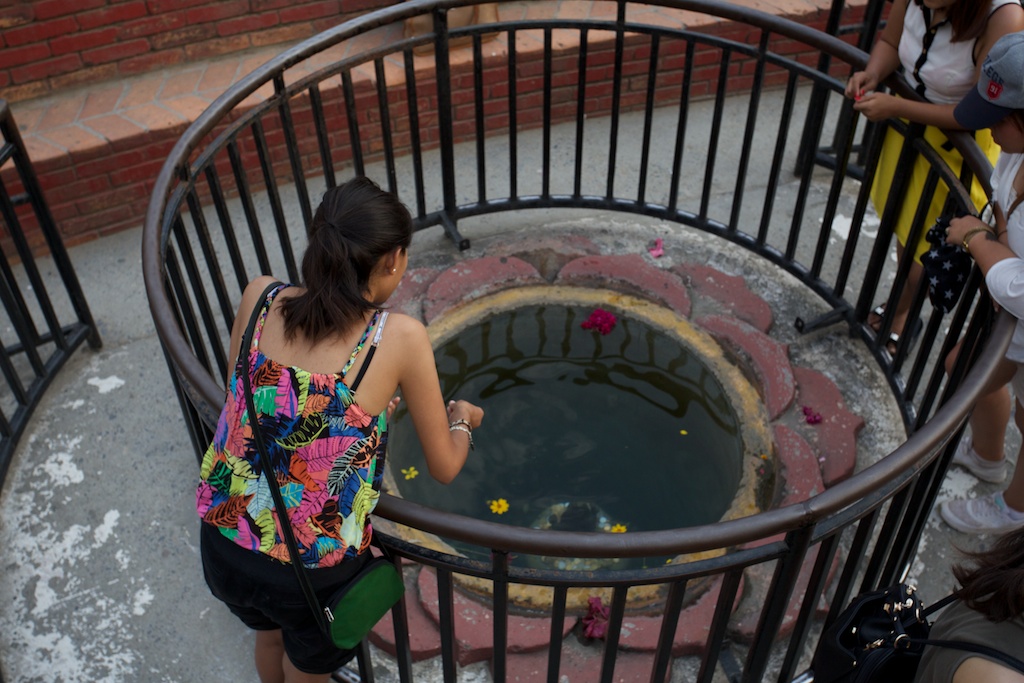 Lastly, there is a very random area with 3D clay people with no faces that you can pose behind if you want to have a quick laugh and a funny photo.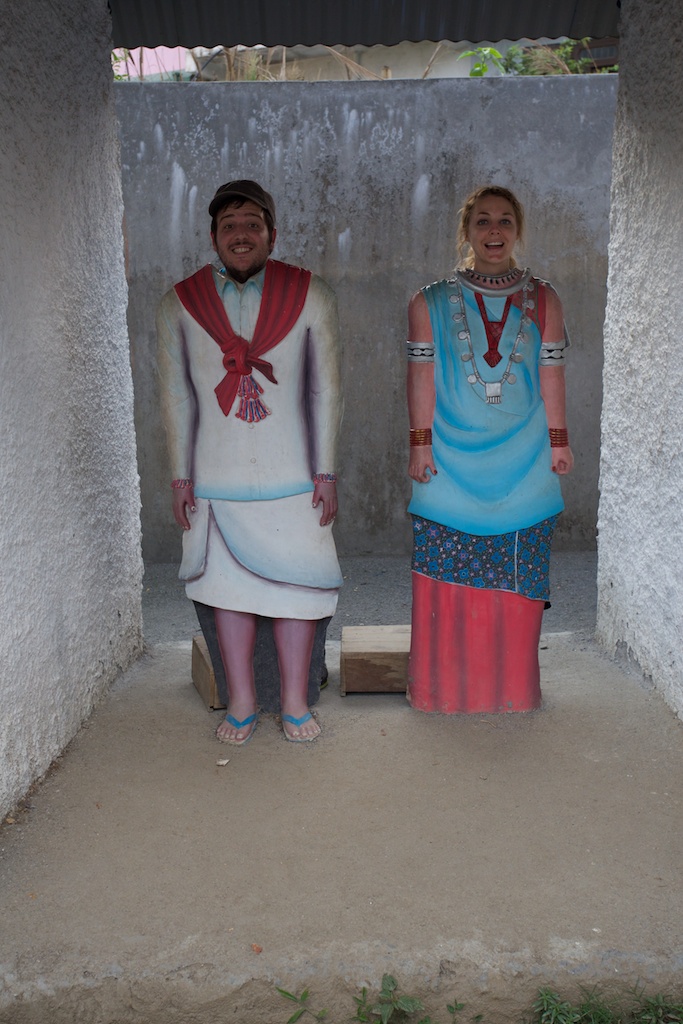 All in all this is a nice waterfall, but you could see Pokhara without seeing it if you are rushed for time.
Pro tip – the shops outside the falls are pretty cheap. I bought a medium-sized sounding bowl for only 500 rupees here (after bartering).