Pokhara is known as the gateway to the Annapurna Range and you can see it with all of the knock off Northface shops they have in the area. However, no trip to this city would be complete without marveling at the sheer size of these mountains from the cities best viewpoint, Sarangkot.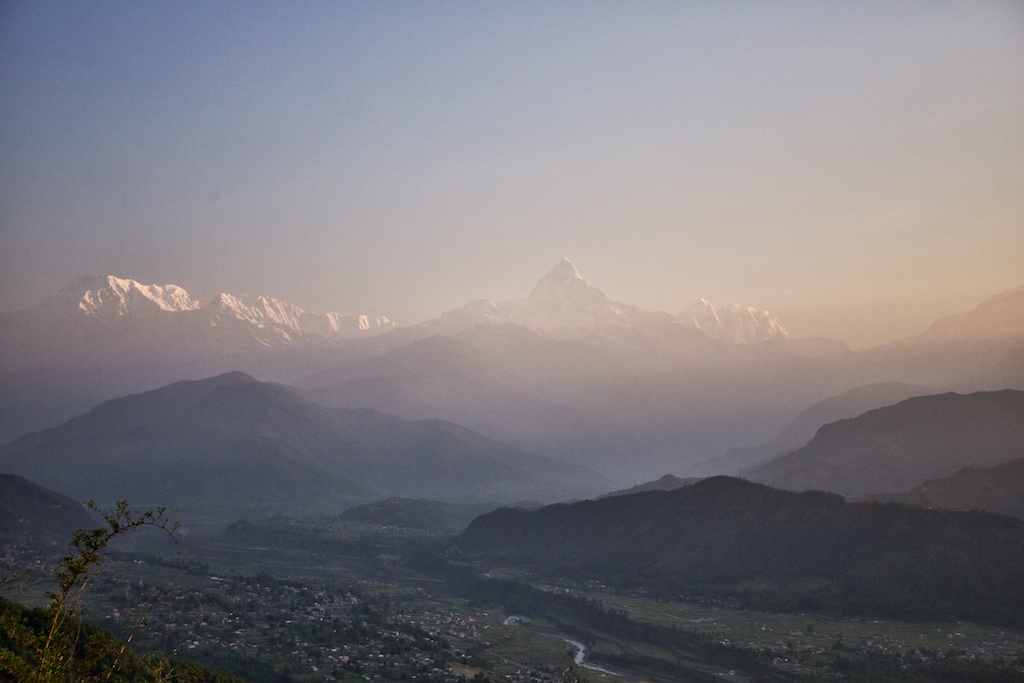 This area is accessed by either taxi or hiking and having done both I would say taxi is a must for sunrise as the trail is very hard to navigate in the dark, but hiking is a good option for sunset if you are into a grueling walk up the mountain.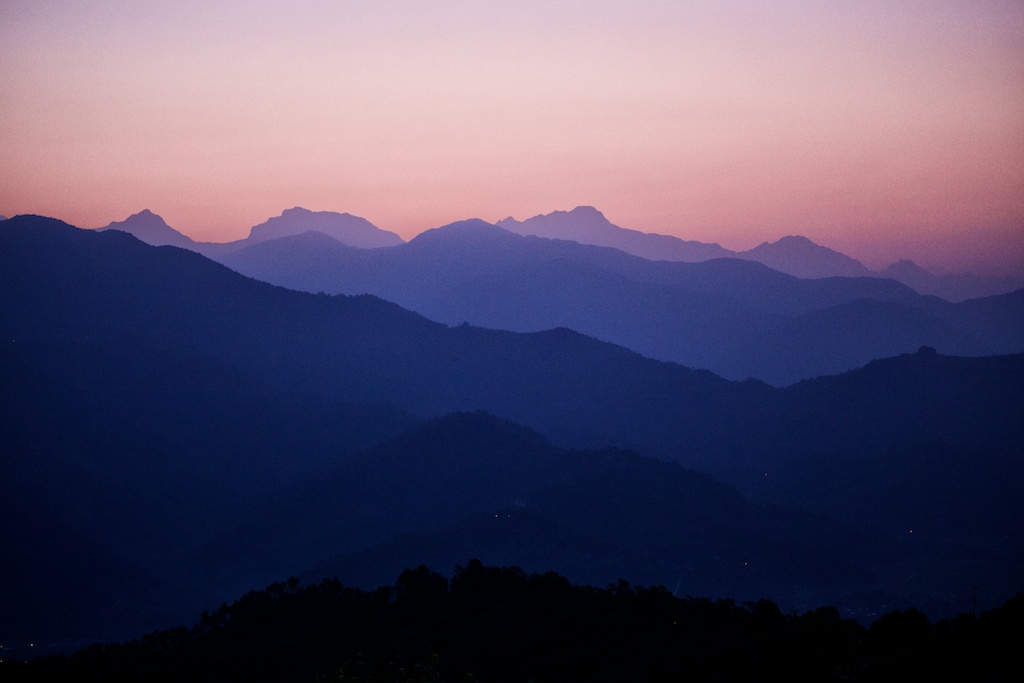 After leaving the hotel at 4 in the morning I arrived at the top of the mountain around 4:30. After walking the last 20 meters to the top of the mountain and I was able to secure a great spot for the sunrise. Within ten minutes over 150 people came to the spot I was at, so I highly recommend getting there early if you want to get a good view.  You can also pay 100 ruppees to access the roof of a nearby coffee shop and enjoy a seat and a tea for the sunrise if that is more your thing.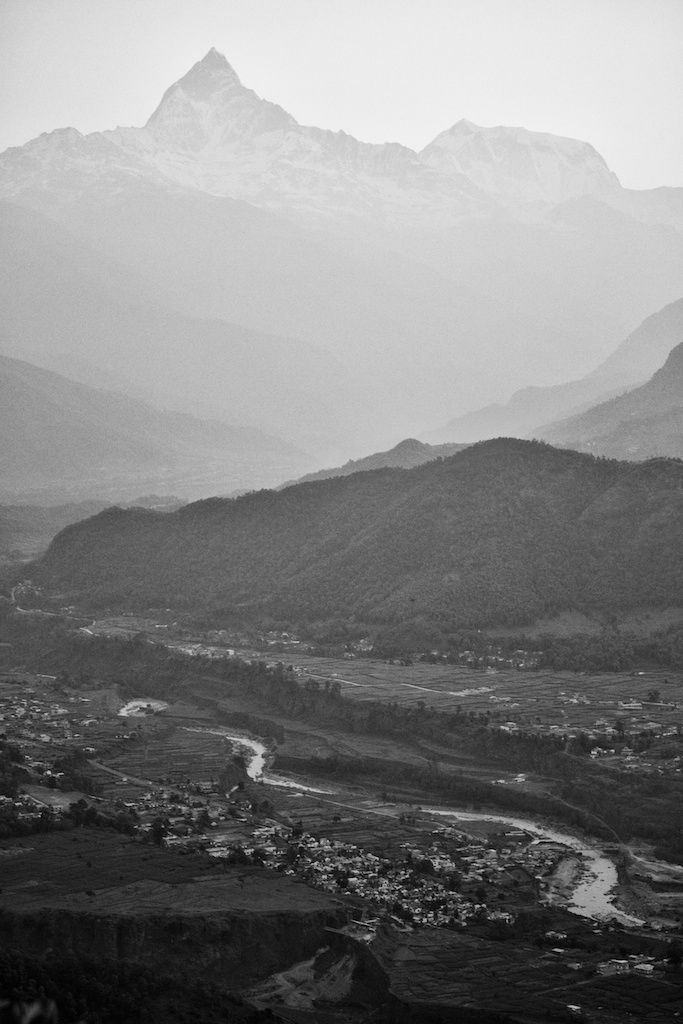 What followed was one of the best sunrises of my life. The massive above 20,000 foot peaks sparkled in the sun with their snow-capped peaks, and the sun itself split the mountains with rays you wouldn't believe. I sat there for 45 minutes just taking it all in and taking photos. Here are some of my favorites.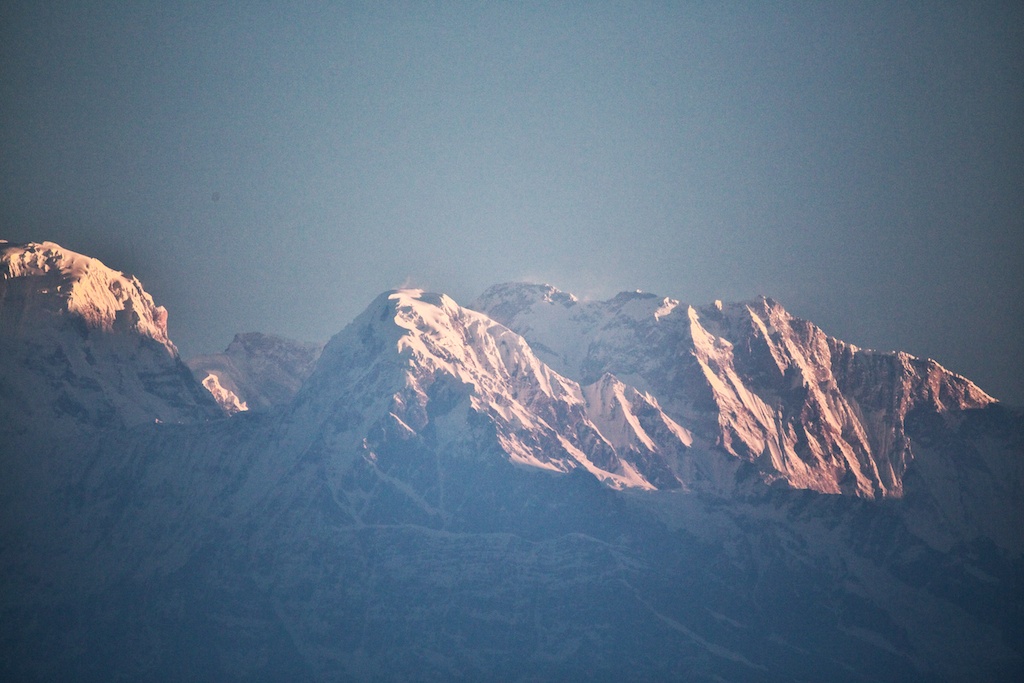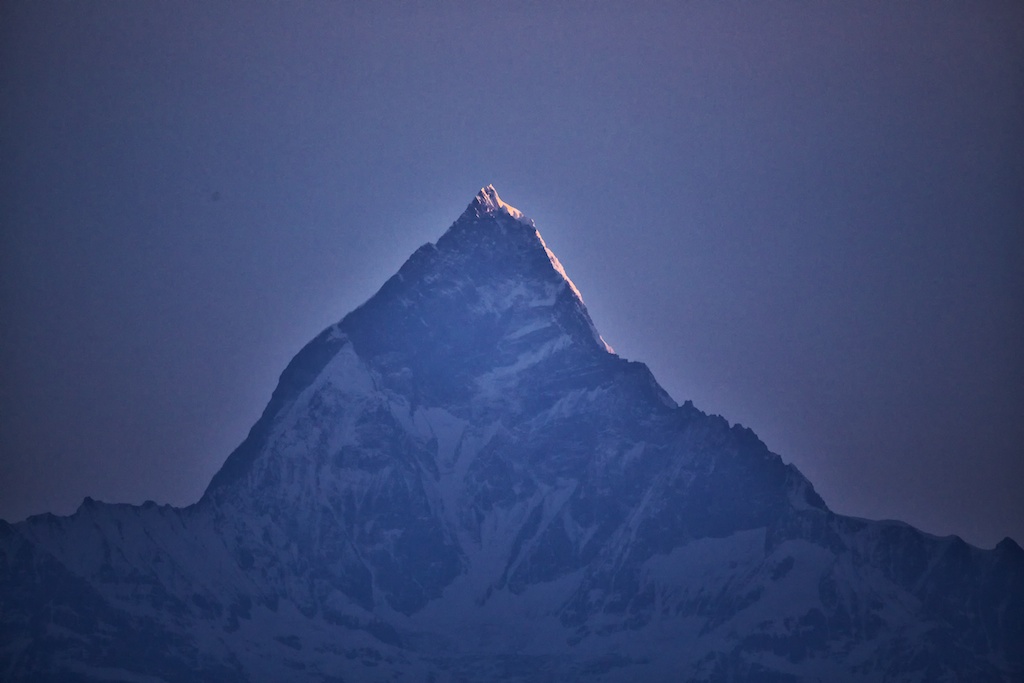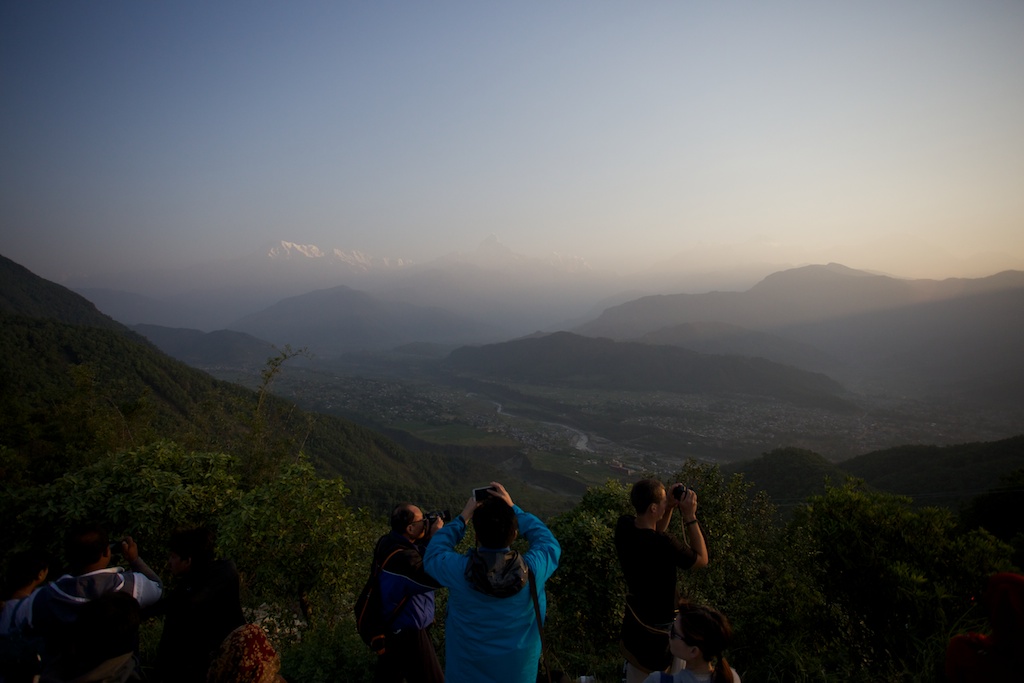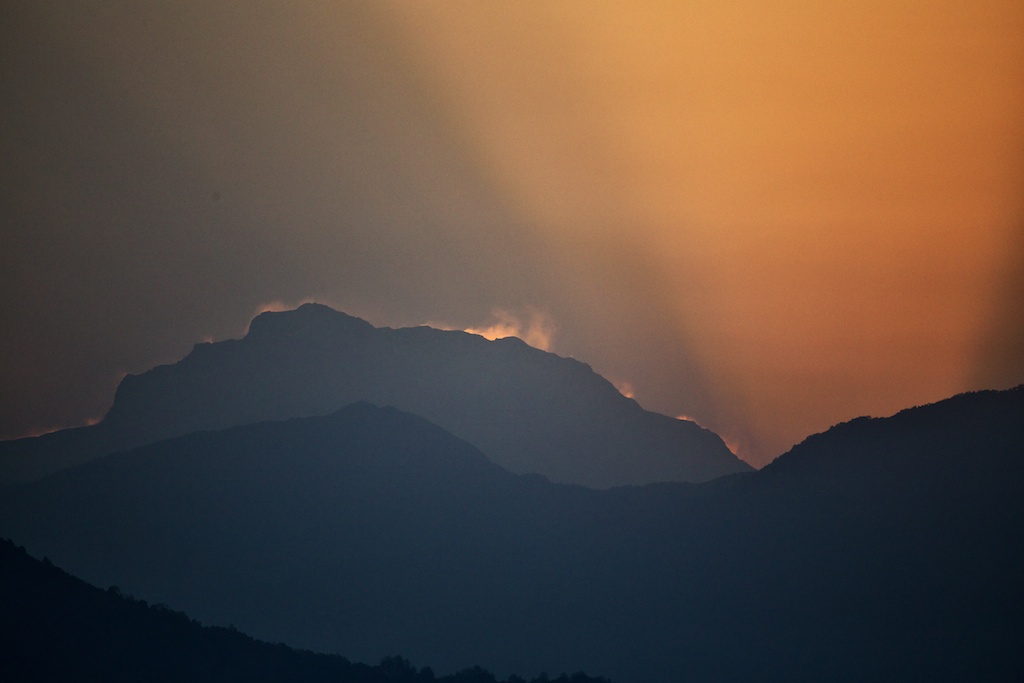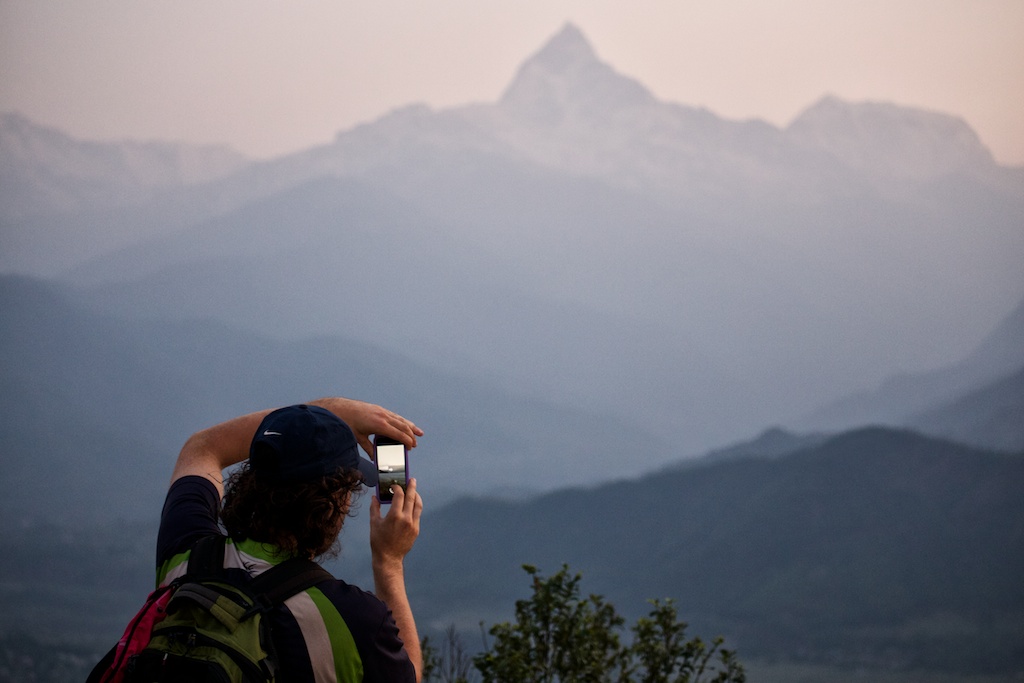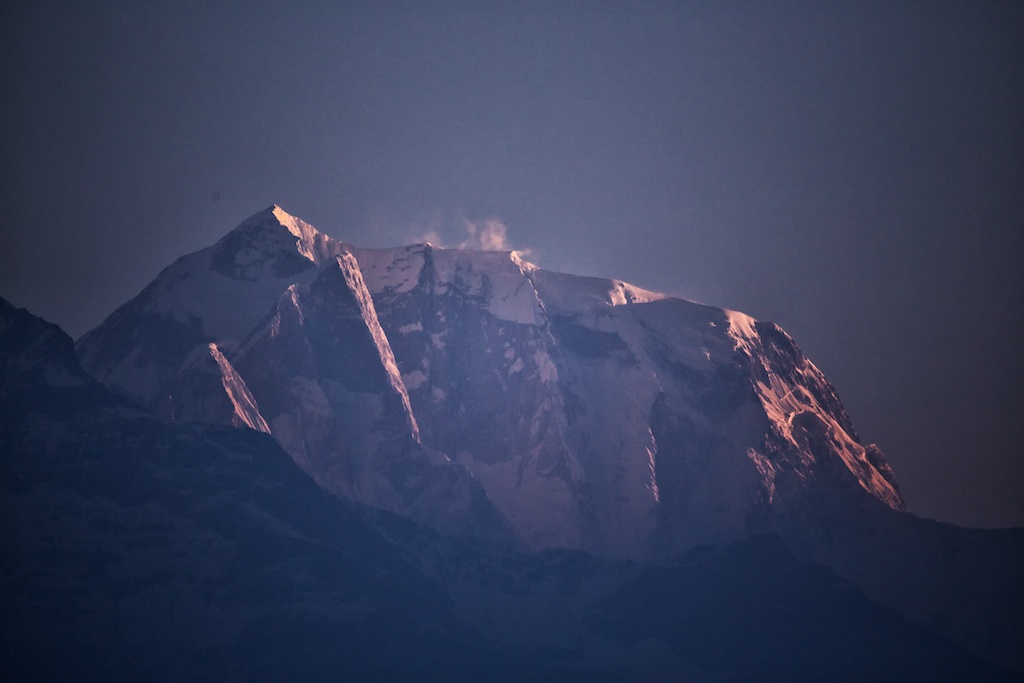 This was the first time I had seen these mountains on my stay as the fog had kept them pretty covered the rest of the time I was there, so I was blessed to see them as well as I did. The funny thing was when the sun was fully up, the mountains started to disappear into the clouds again and it was back to reality.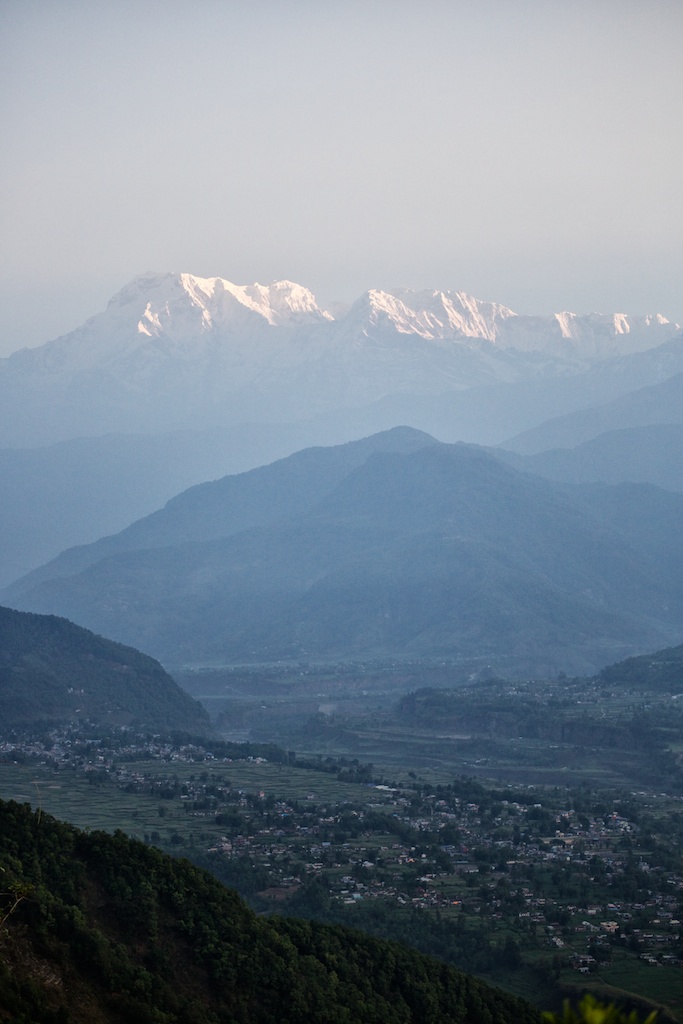 I couldn't believe how amazing this was and I highly recommend it as a must see in Pokhara. You may never see a better sunrise then this. The location itself is easy to get to and very popular, any taxi should be able to take you up the winding road to the top.