One of the most famous places in the city of Jaipur is the Wind Palace that is part of the old wall in what is known as the pink city. You can see why when you first visit this beautiful place and notice the red sandstone that was used to build this palace.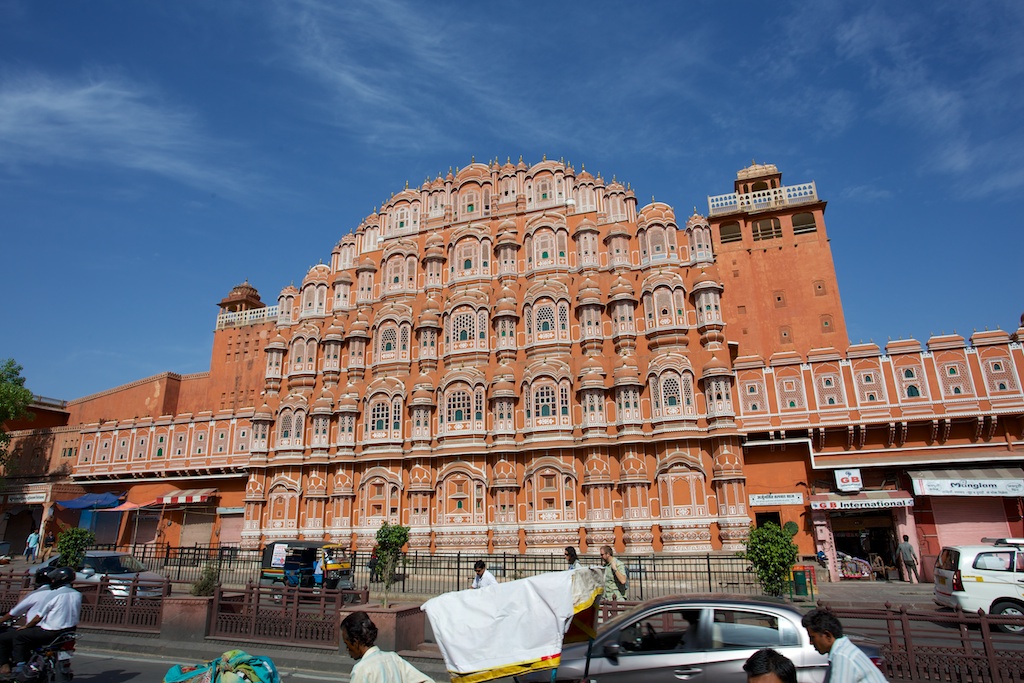 History
It was built in 1799 by Maharaja Sawai Pratap Singh  in the form of the crown of Krishna, the Hindu god. Its unique five story exterior is also likened to the honeycomb of the beehive with its 953 small windows called jharokhas that are decorated with intricate latticework. The original intention of the lattice was to allow royal ladies to observe everyday life in the street below without being seen, since they had to observe strict covering of their face.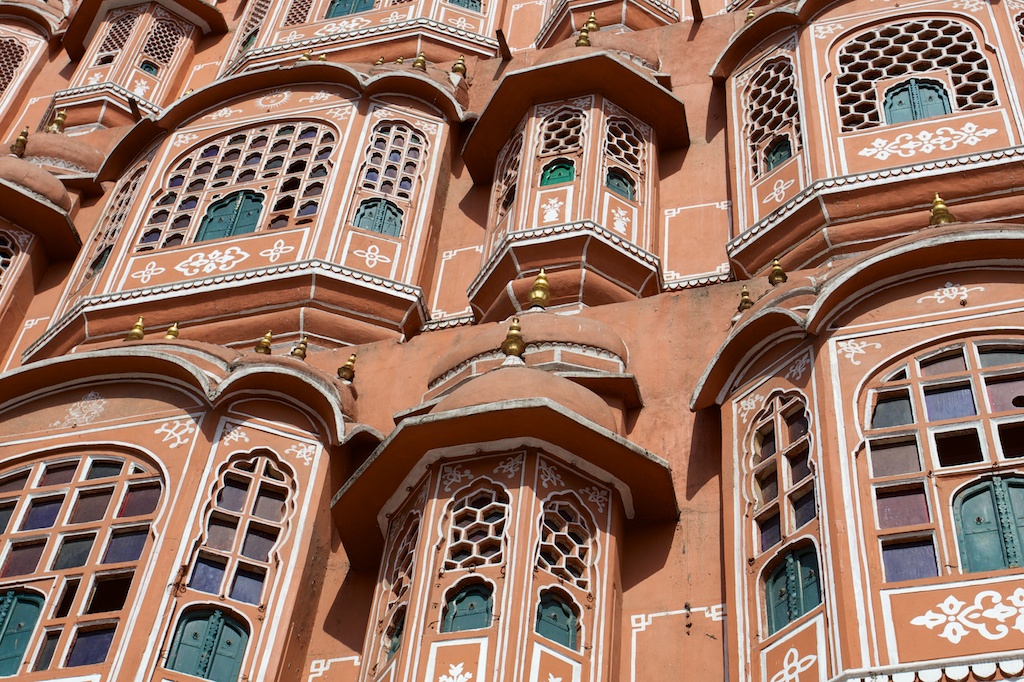 Besides this, the lattice also provides cool air caused by the Venturi effect through the intricate pattern and thereby air conditioning the whole area during the high temperatures in summers.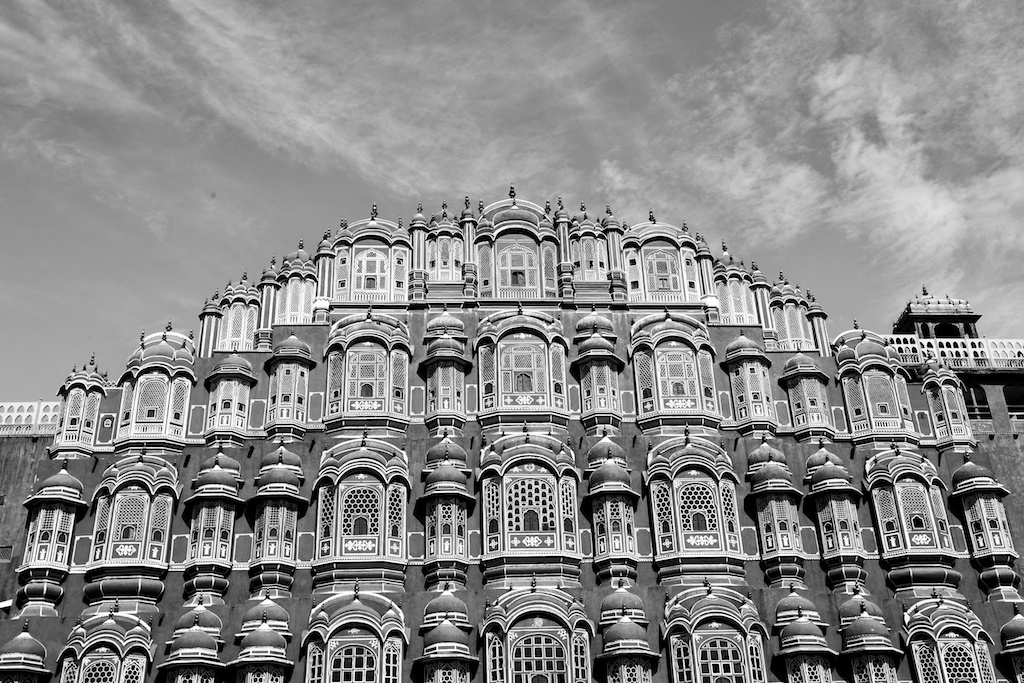 This place is usually crawling with people as it is one of the most popular in the whole city. This was one of the only places that we saw foreigners at while in Jaipur. The hustle and bustle of the road in front make its even more interesting as you have to be careful when crossing the street to take in the views.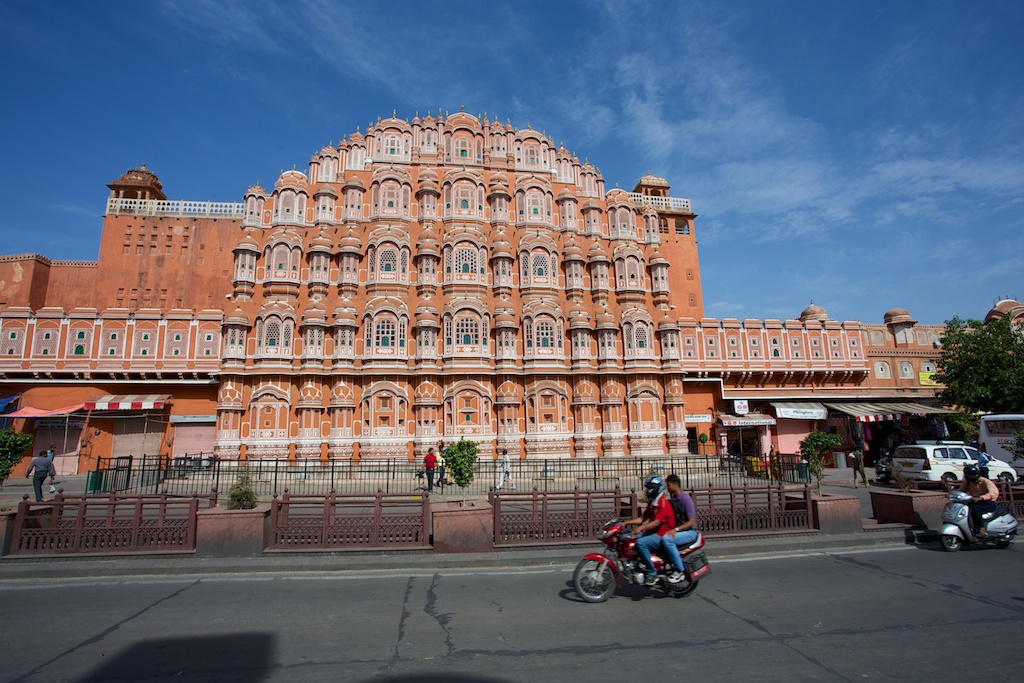 You can also pay to go inside the palace as well. We were in a rush for time when here though so we were not able to go in. I have been told that it is best from the outside anyway.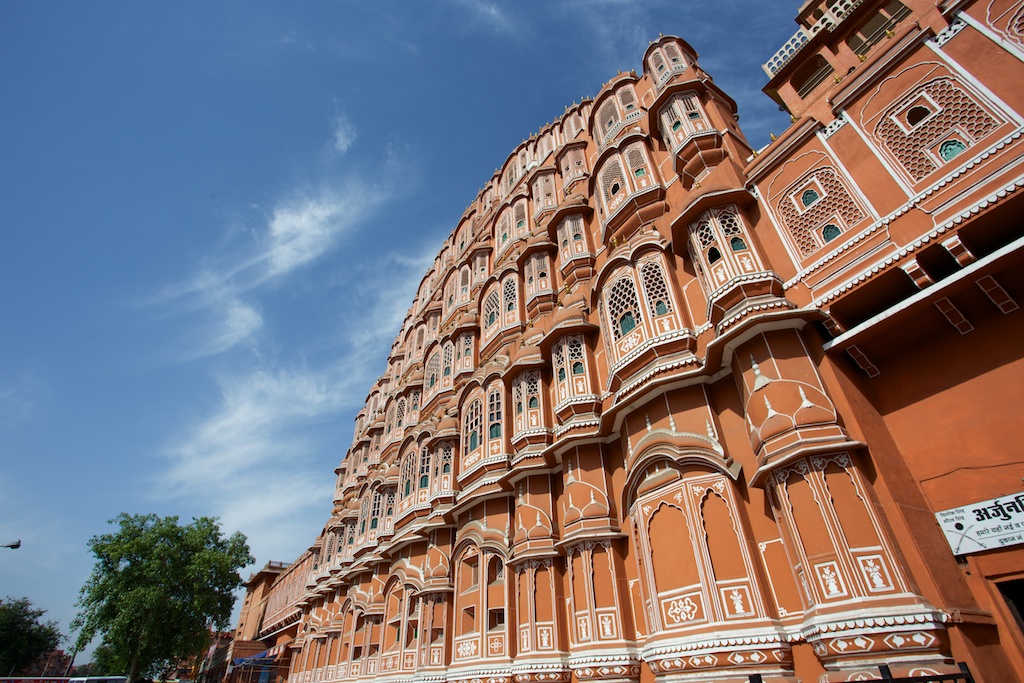 This is also a great place for cheap souvenirs since it is such a tourist area as I bought an entire box of plastic elephants (12 in all) for 100 rupees, $1.75 USA. No trip to Jaipur would be complete without making a stop here, at least to see the outside. It is a well maintained and beautiful example of the history in this area, you can see it from all over the city as well, even at places like the Jantar Mantar.