While in Orchha, India, a small town in the Eastern part of the country, I was blessed to stay at a hotel located right next to the amazing cenotaphs that the city has. These cenotaphs are a series of 15 different monuments all dedicated to a fallen king from the region. These massive structures are unlike anything you have seen and rise out of the ground right next to the river creating a beautiful old relic in this small Indian town.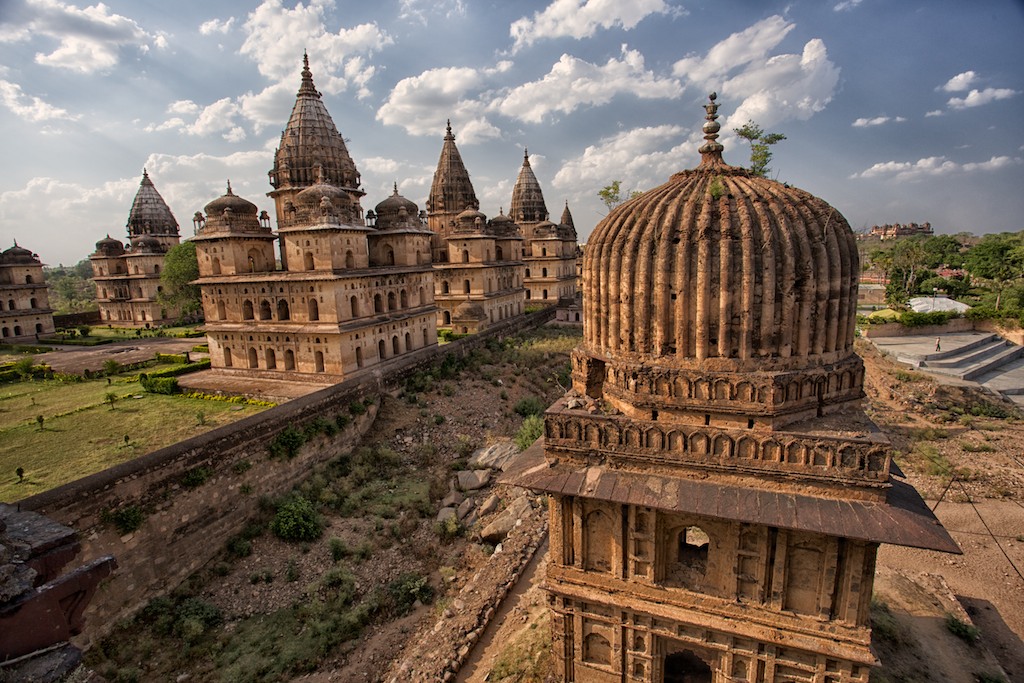 I went to explore them one afternoon with my friend Matt and we paid the fee to enter and started our adventure. The ruins themselves are all open except for one, and what is unique about them is that most have a series of rough steps that will lead you up to the very top of the monument.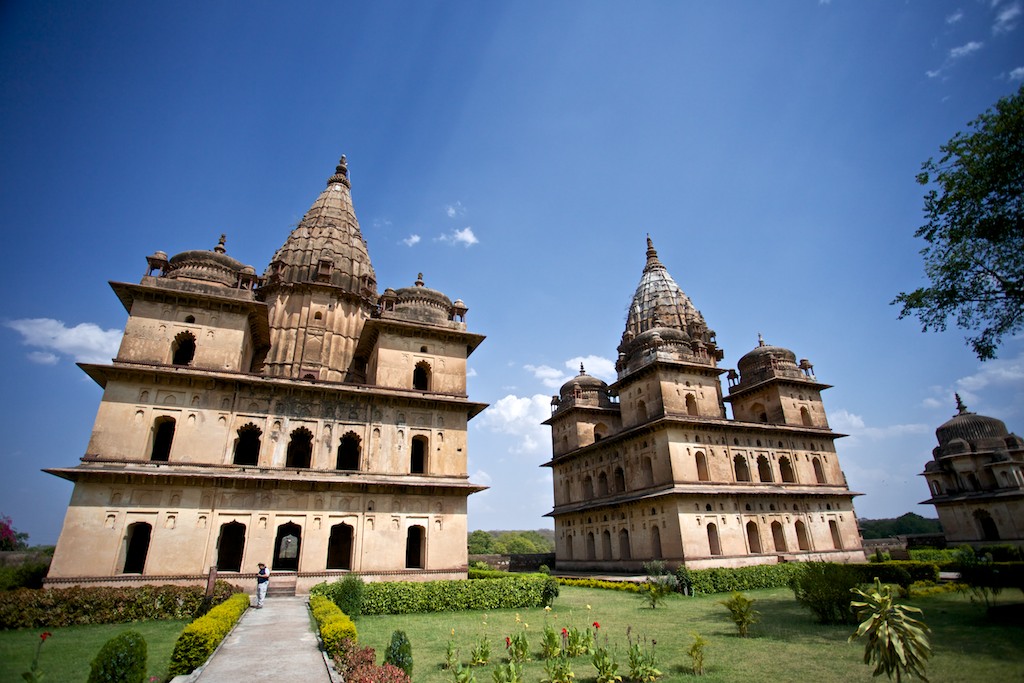 This is no small feat as each of them are 30 to 40 feet high, so climbing up to the top is a great was to get an awe-inspiring vista of both the river and the other Cenotaphs.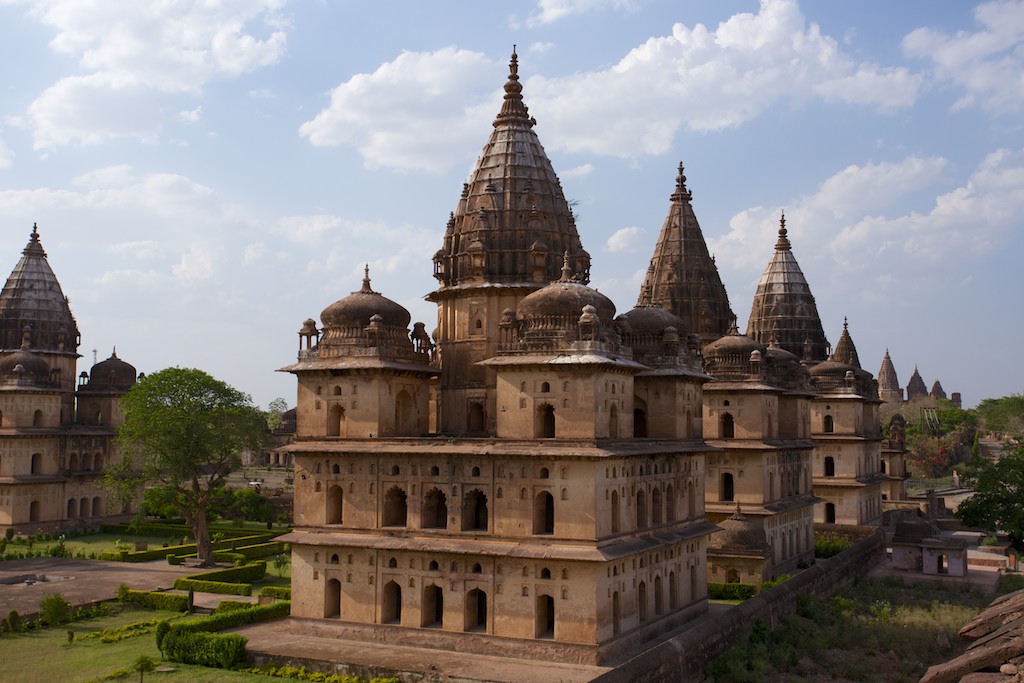 As we walked up the cruel steps to the top of the tallest monument I was overwhelmed by how well maintained and beautiful these were in a town that was pretty far off the tourist path. I was also shocked that no one else was there, it was literally only us two enjoying the monuments.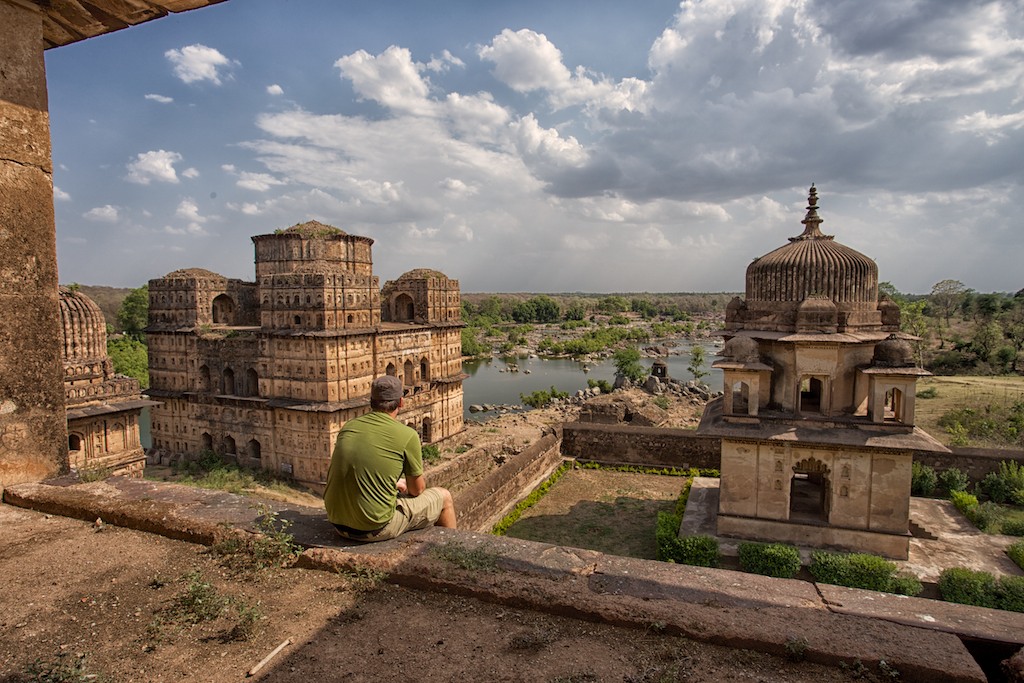 At the top of the monument we climbed was a family of vultures that had started to take up residence. They were not the least bit scared of us and even posed for some pictures.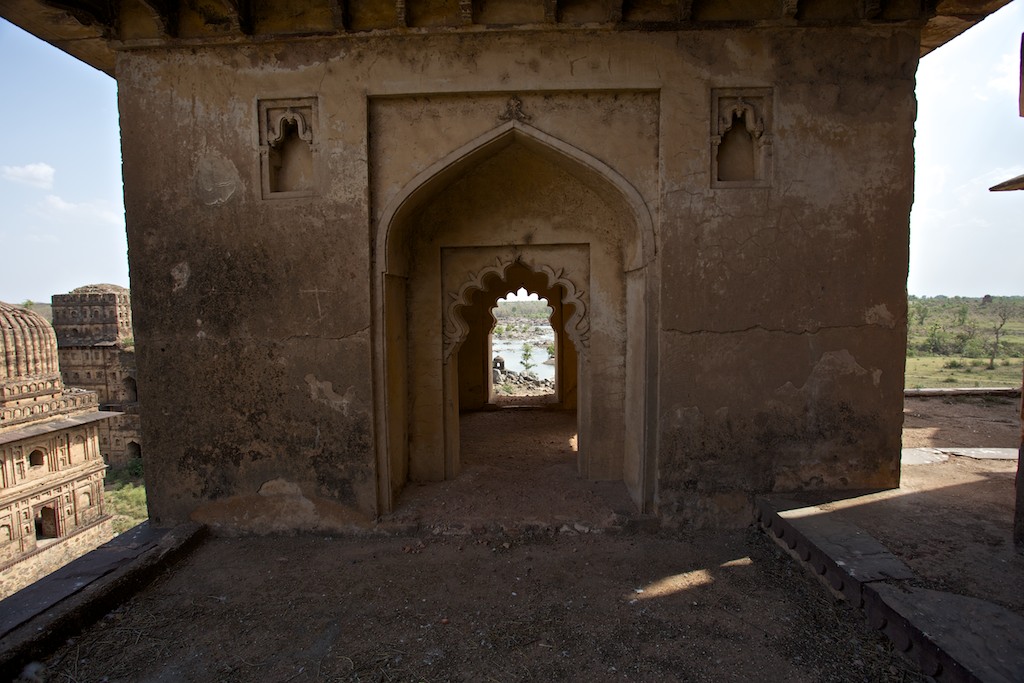 When I was up there I saw another cenotaph that I knew I needed to climb up right next to the river so I exited the one I was on and headed around to the other cenotaph.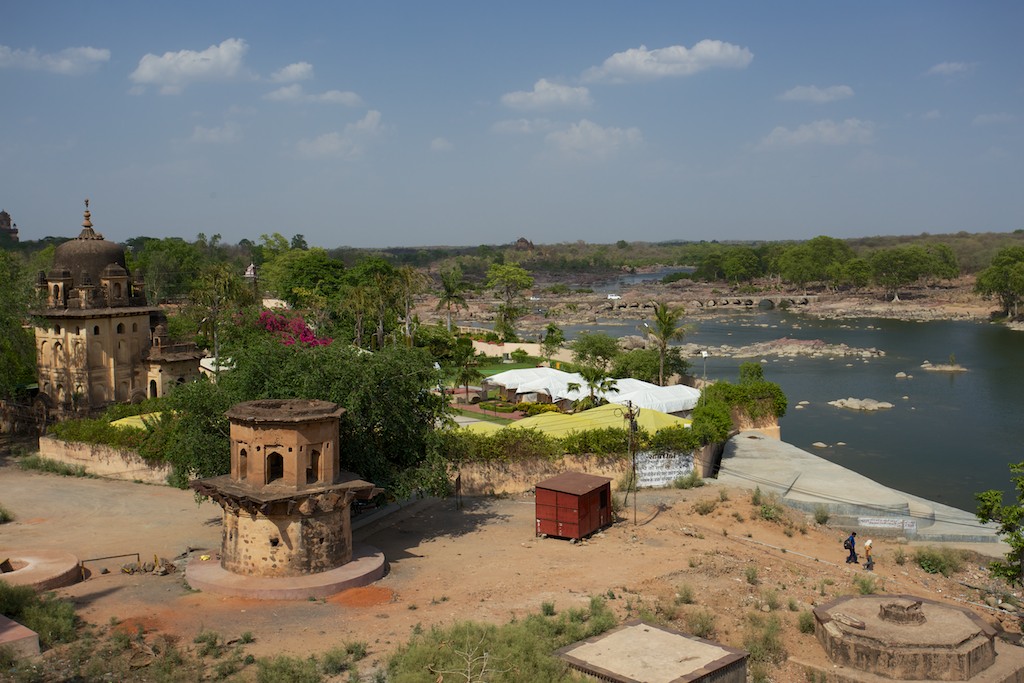 This one was even more awe-inspiring then the first. The views of the gardens and monuments as well as the town itself were amazing from this point and it quickly became one of my favorite things I did in the city.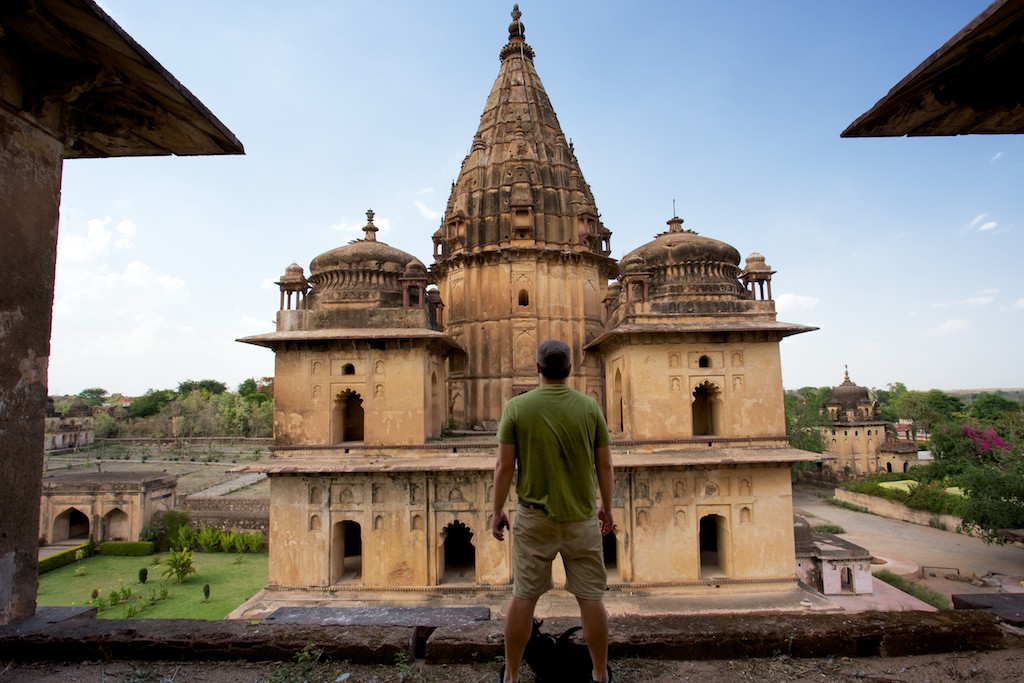 After exploring for a while I recommend heading across the small one lane bridge for sunset. Be careful as traffic can be crazy, but it will provide amazing views of the Cenotaphs from across the river.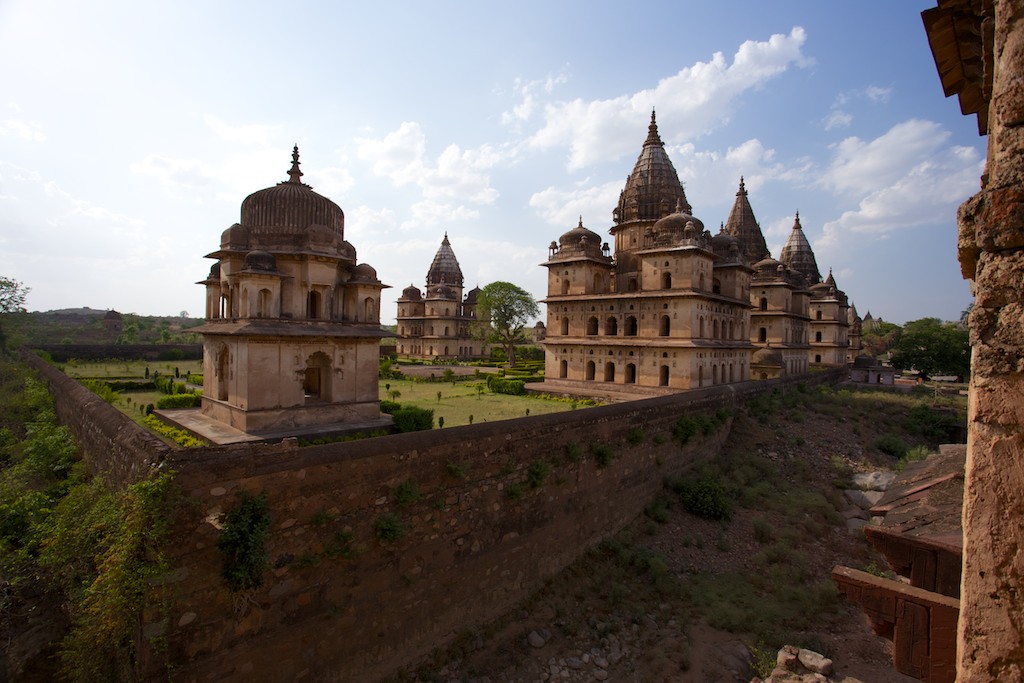 If you are in Orchha you must spend some time here.
Gallery