The most photographed spot, and rightly so, in the city of Orcha, India is the Jahangir Mahal. This is the massive castle like building up on the hillside overlooking it. You can easily walk to it from the city center and doing so will take you down a stroll into history as you walk these old city streets, past the Raj Mahal and its beautiful paintings, into the amazing Jahangir Mahal.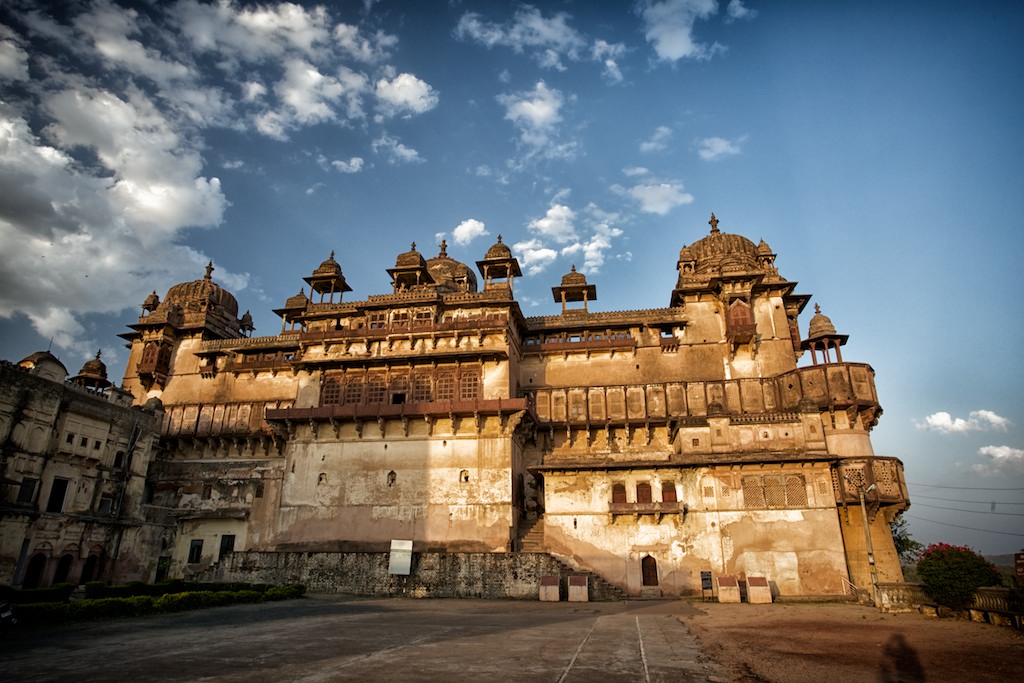 A ticket to here includes both the Cenotaphs and the Raj Mahal as well, so you really should go to all three; however, if you only have time for one, this is probably the most impressive.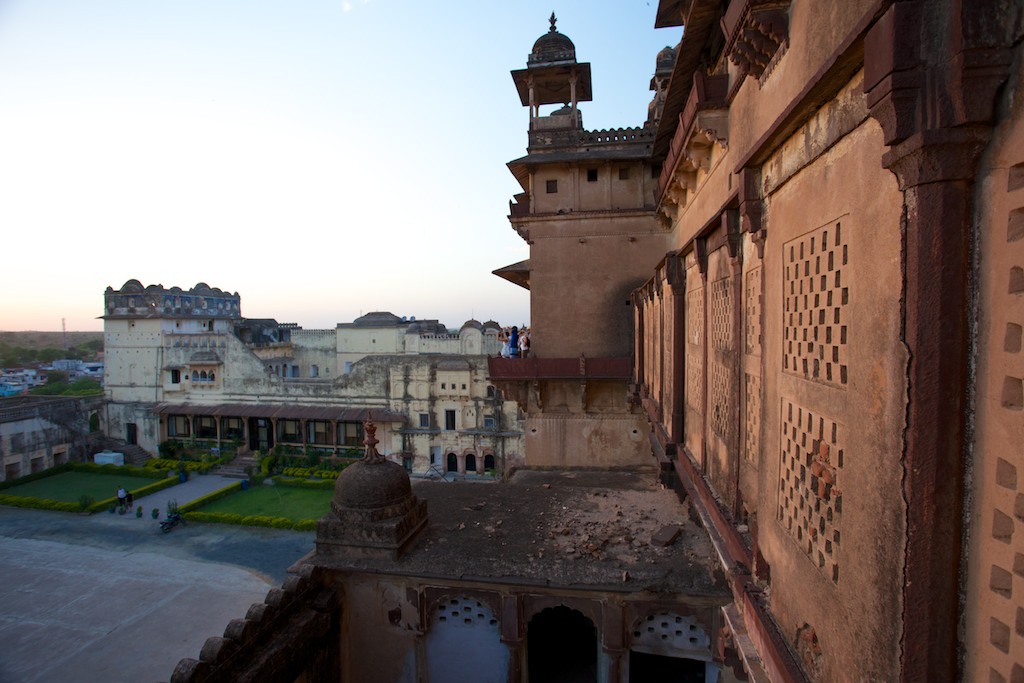 From the outside this palace is majestic with its rugged domed buildings, rusted to photographic perfection and the few small blue stones that still cling to the old walls, giving a glimpse of what is was like centuries before.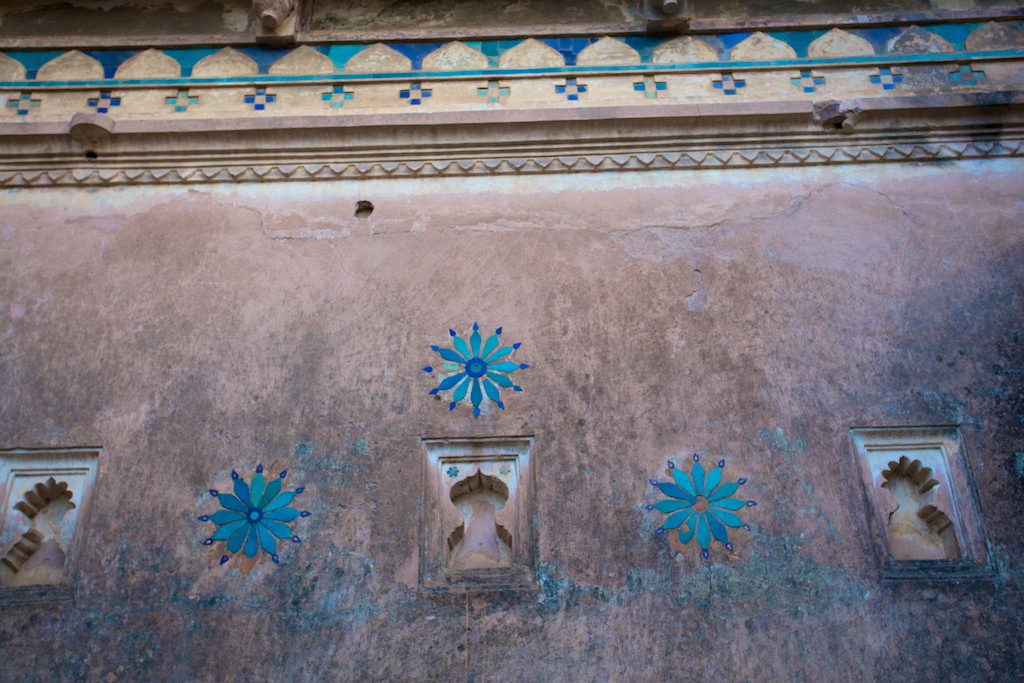 After getting the ticket man to unlock the door you will be in the inner courtyard of the palace that took 22 years to build.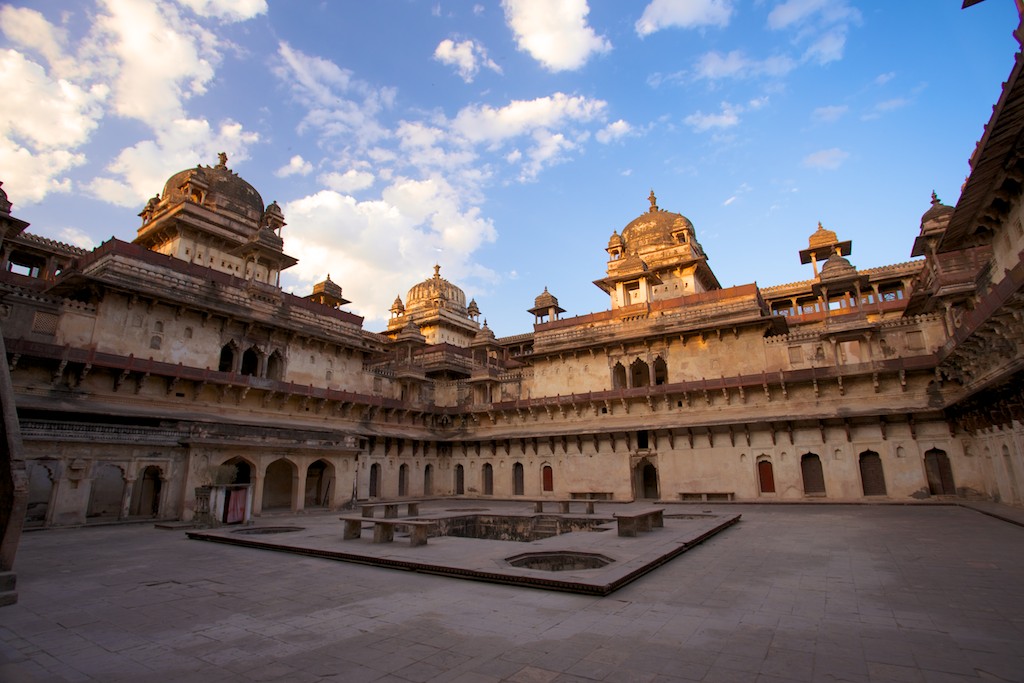 It is stunning when you first walk in, the sheer size of the structure is impressive and the plethora of domes draw your eyes to the top. This is also a place that birds love and when I was there I enjoyed just sitting and listening / watching all of the birds as they flew around the top.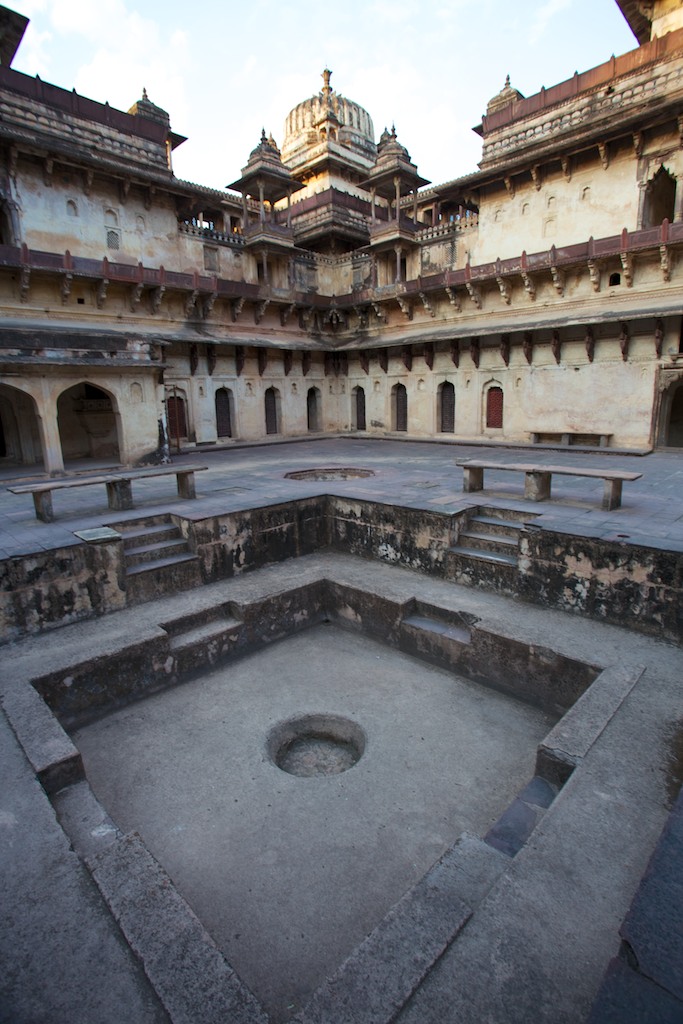 The big hole middle of the courtyard is the old spa / pool for the king that would have been majestic to see when it is was in its glory I am sure.
I headed out the main door, which is on the opposite side of the palace from where I came in and the guide who was with me painted a vivid picture of the king riding elephants as he returned from war and arriving at these 3 story tall teekwood gates, bookmarked on either side by symbolic elephant structures.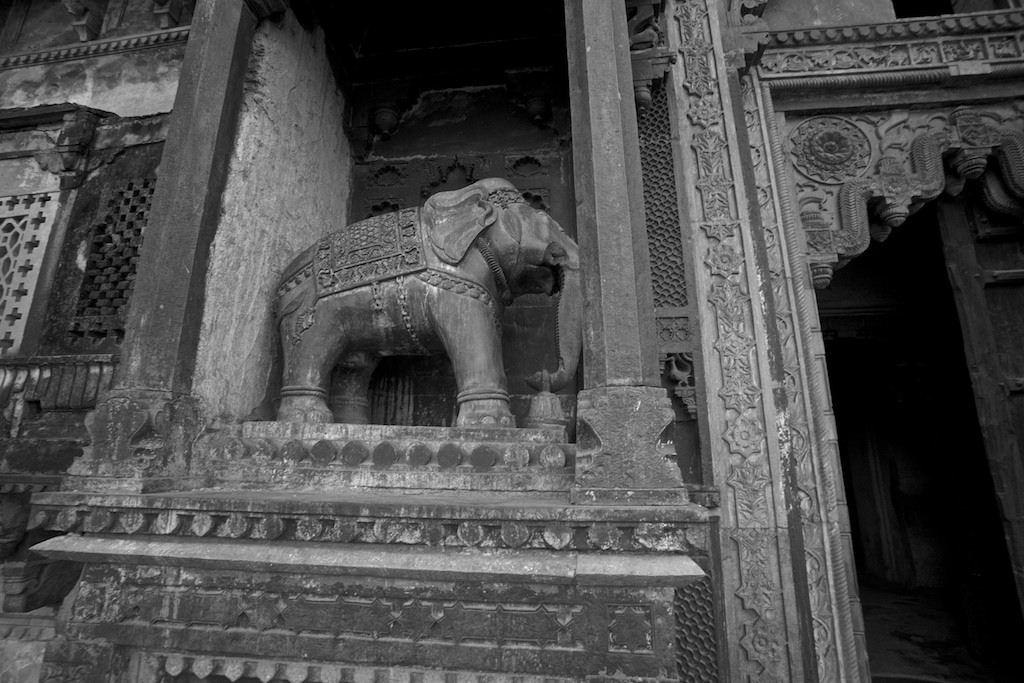 Even the area surrounding the castle was a lush green with dotted walls and arches. It made for an amazing vista from the castle entrance.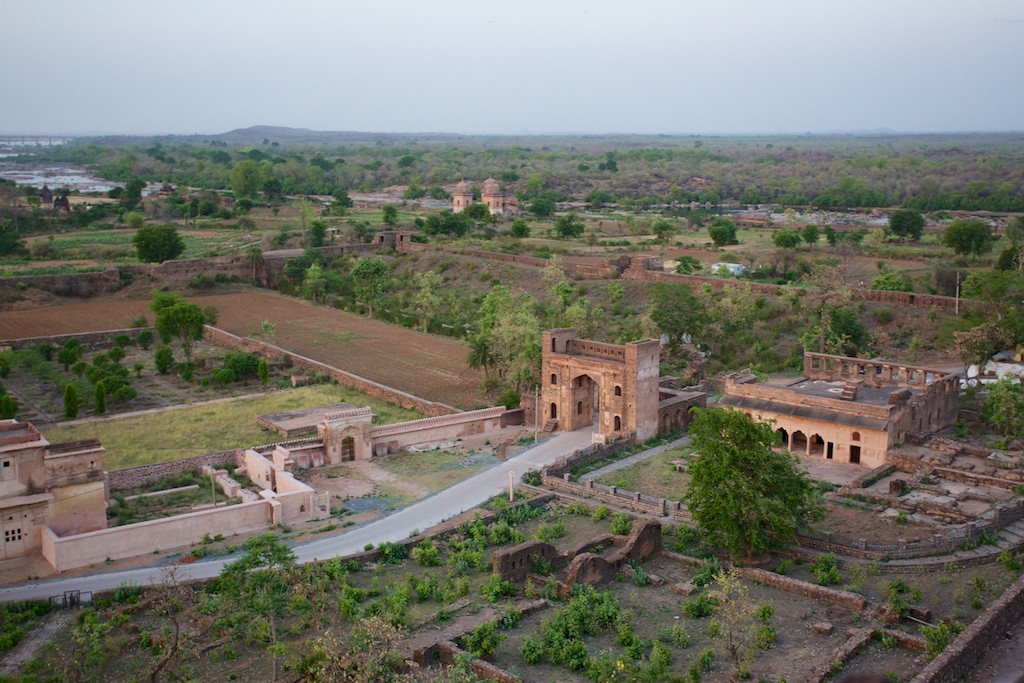 After gawking at the gate I headed back to the courtyard and started to climb the steps up to the top of the palace just as the sun was starting to set.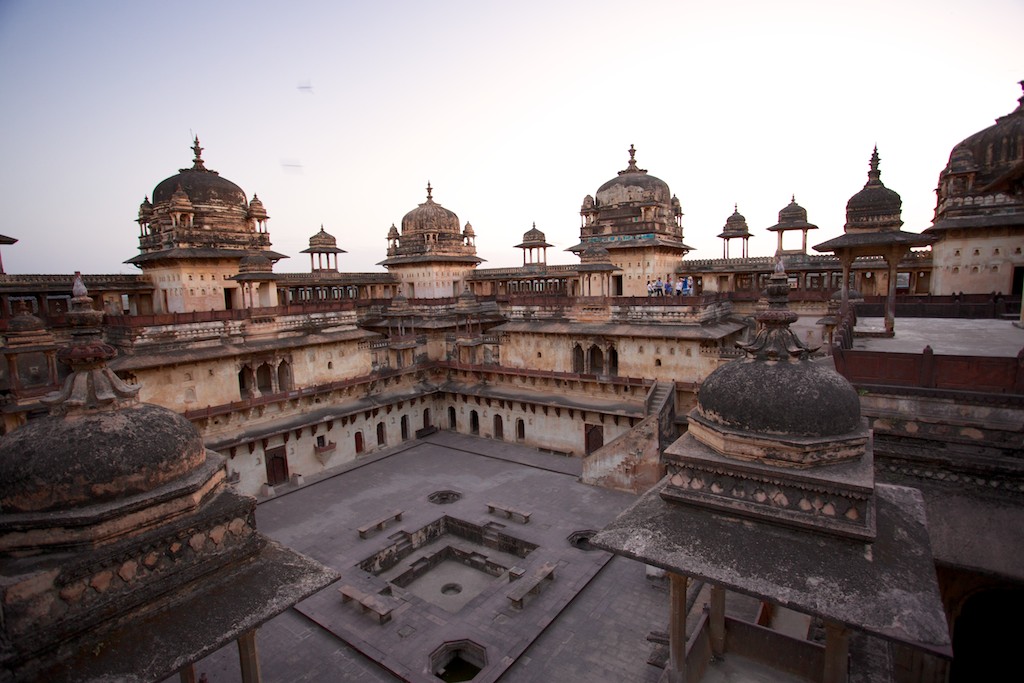 The views over the city, the courtyard and all of Orchha was something I will never forget and the top of the castle will make you take way more pictures then you planned to. Here are some of my favorites.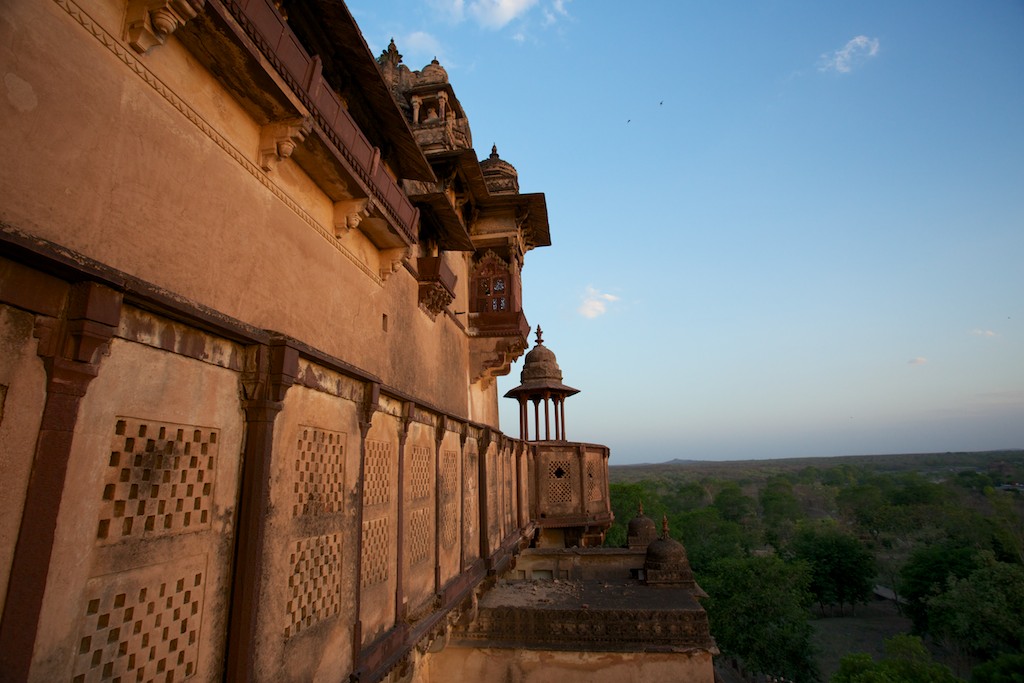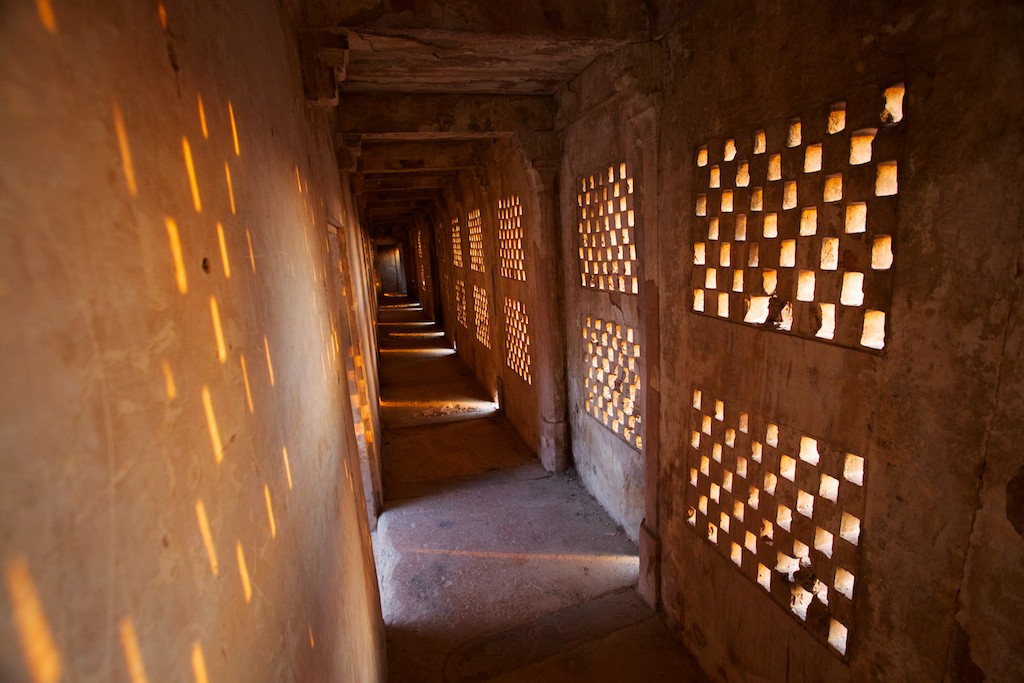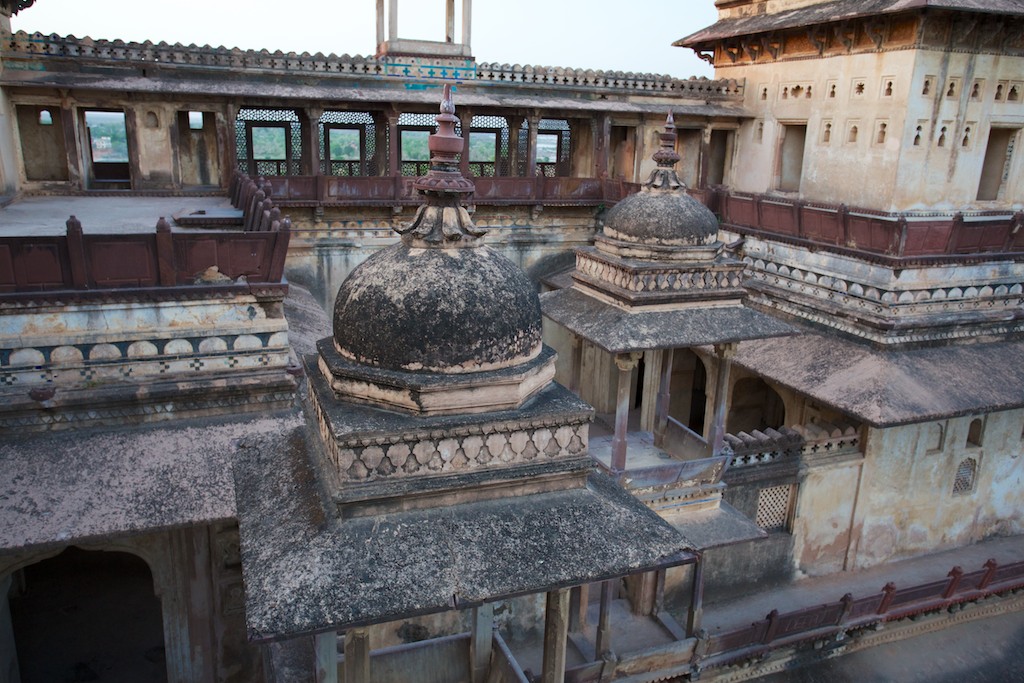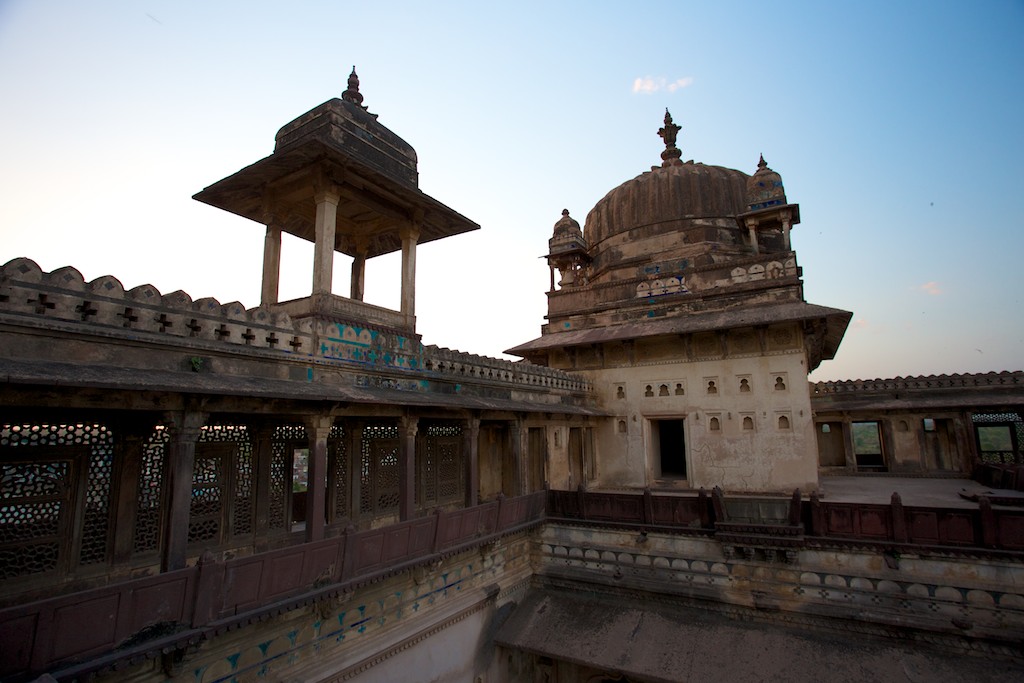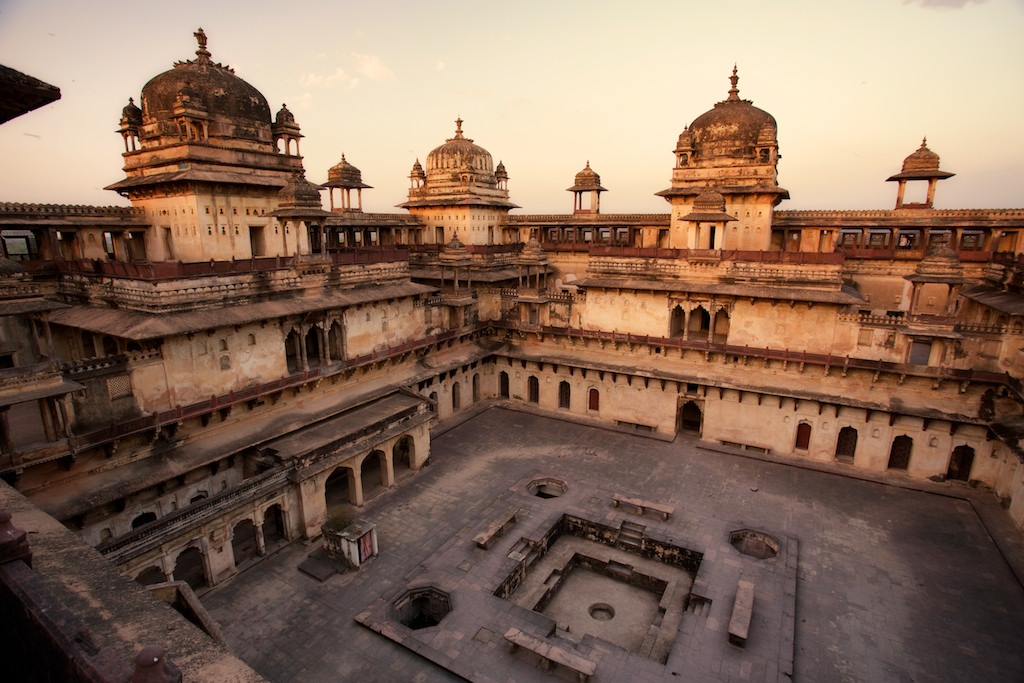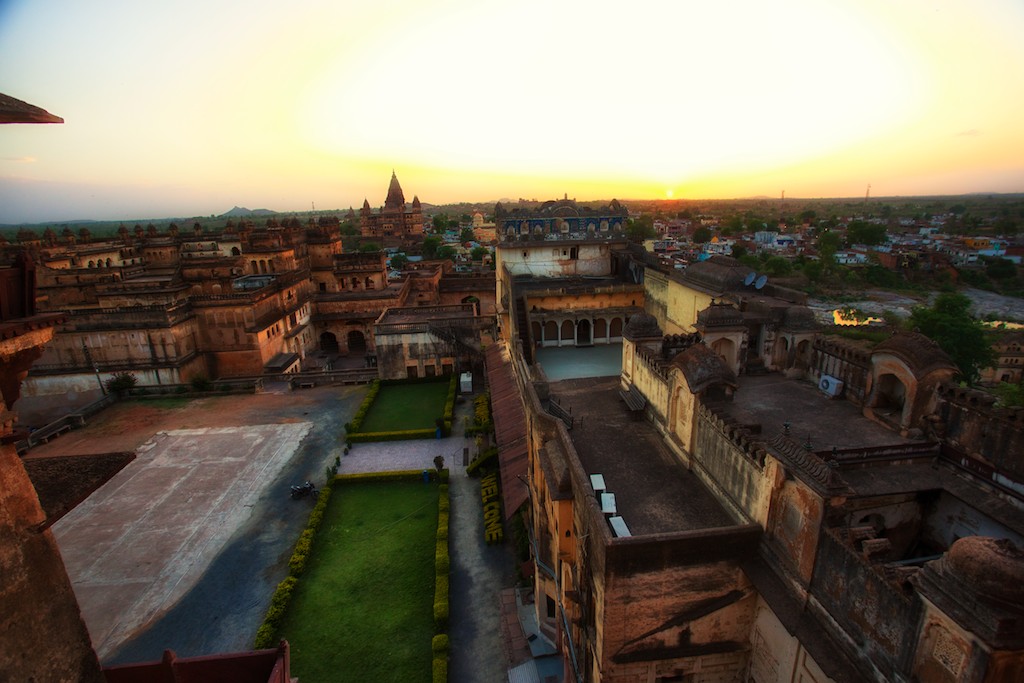 I loved my time here and I loved this city, a beautiful place to explore in India.