As one of the most amazing single day road trips in the United States, the drive from Miami / Fort Lauderdale to Key West is a fantastic adventure. This is especially due to the fact that this road trip includes almost 100 miles of driving that is pretty much completely over the ocean. The road itself hops from key to key and the closer you get to Key West the better the views get. I recommend planning at least a half day for this trip if not longer and since I recently took the trip myself, here is what I recommend you see on the way down
Details
165 miles
Drive time without stops is around 3.5 hours
Robert is Here (15 minutes)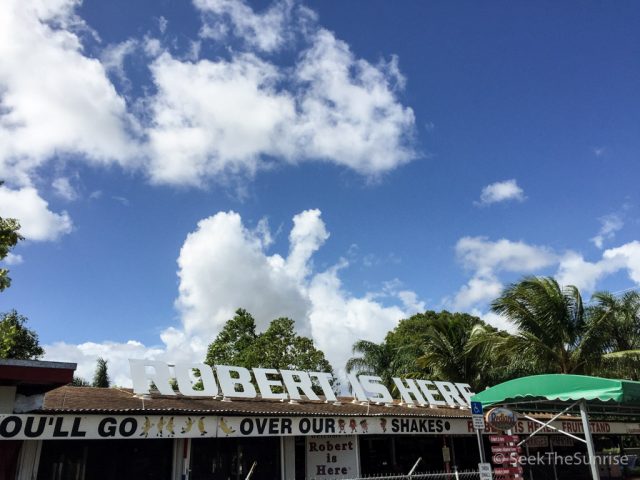 Even before you get to the keys portion of the drive you should stop at this awesome old fruit stand that has been a staple of the area for half a century. Don't let the name fool you, this spot is fantastic and the key lime milkshakes are to die for. They are currently renovating though so be sure to check if they are open before you go.
Massive Lobster at The Rain Barrel (10 minutes)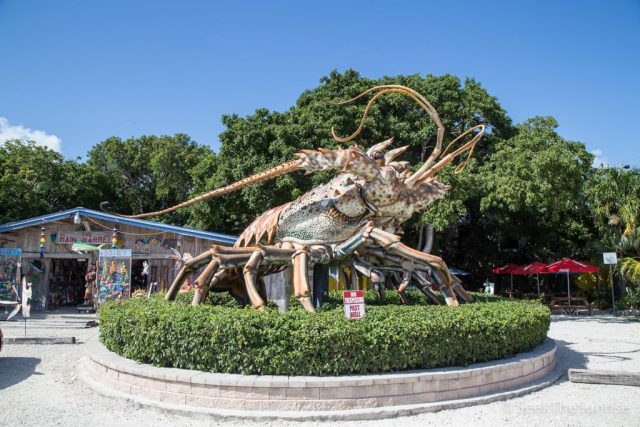 In between Robert is Here and this stop is the town of Key Largo. I left it off this list as you really should make it a destination in and of itself as it is filled with amazing aquatic adventures and fun eateries. So next on this list is the massive lobster statue located in the Rain Barrel Village in the town of Islamorada. There isn't much to say about this other than that you really need a photo next to a humongous lobster for your vacation photo album
World Wide Sportsman (15-30 minutes)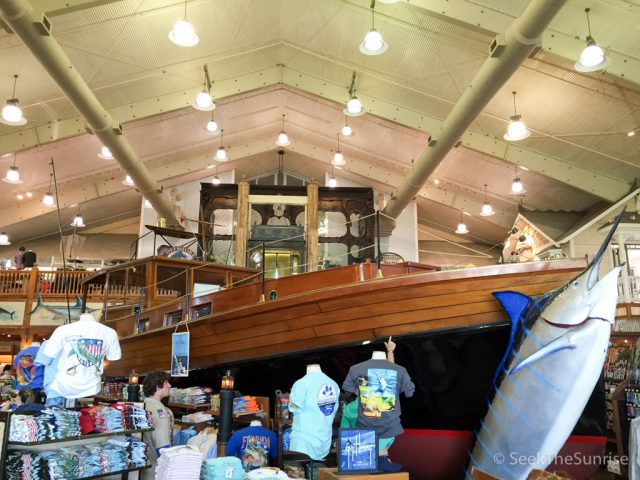 Next on the list is a stop that every outdoorsman will droll over. The World Wide Sportsman store in Islamorada has literally everything you could need for your fishing adventure. The store is two stories, has a massive parking lot and includes a full boat right in the middle. Even if you aren't a fisherman you will still enjoy walking around this fun spot.
Morada's Beach Cafe (45 minutes)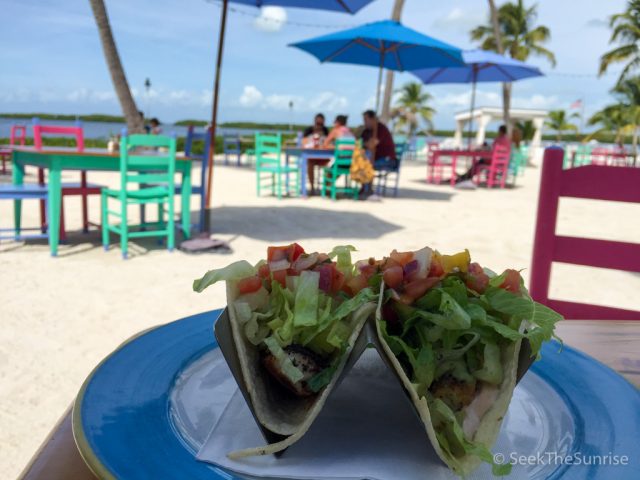 If you are hungry after visiting Sportsmans then just walk across the parking lot and into Moradas Beach Cafe. This restaurant has tables right on the sand and is a beautiful and secluded spot for a meal. Sure the average ticket price is pretty expensive, but it is not often you can sit right on the sand and look out over the water as you indulge in ridiculously good fish tacos.
Tarpon Hand Feeding at Robbies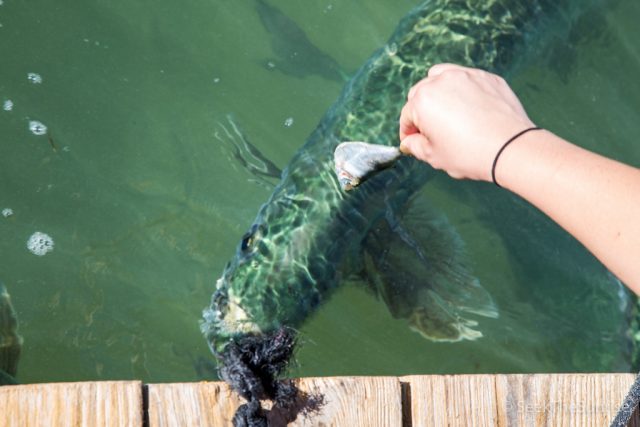 If you only do one spot on this entire drive then make it feeding the tarpon fish at Robbies. Its $1 a person to enter the dock and $3 for a bucket of fish. What happens next is something you have to experience yourself, but basically you can hold the fish over the water and have the massive tarpons come out of the water and grab the fish you are dangling, here is a video to show you what I am talking about.
This spot also has a lot of little shops and other things that you can explore as well.
Sparky's Landing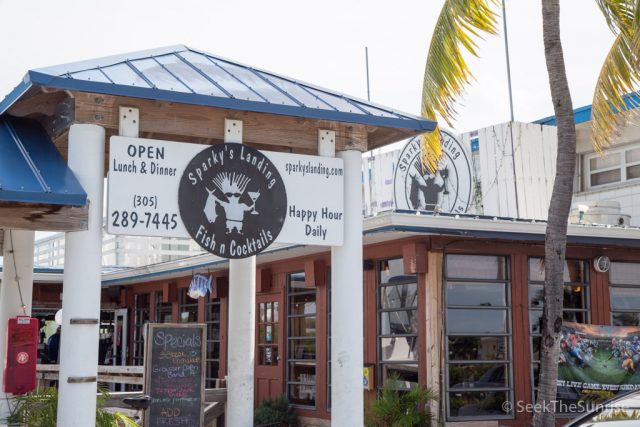 If you passed Morada's then here is the second of the three food spots I recommend. Sparky's Landing feels like one of those local joints you stumbled on that no one really knows about. Of course this is not true as it is a very popular location, but the vibe still fits. The small dock restaurant has seating that looks over the water and incredibly fresh fish. It's a more casual spot then Morada's but the fish tacos are great here as well.
Keys Fishery for a Lobster Reuben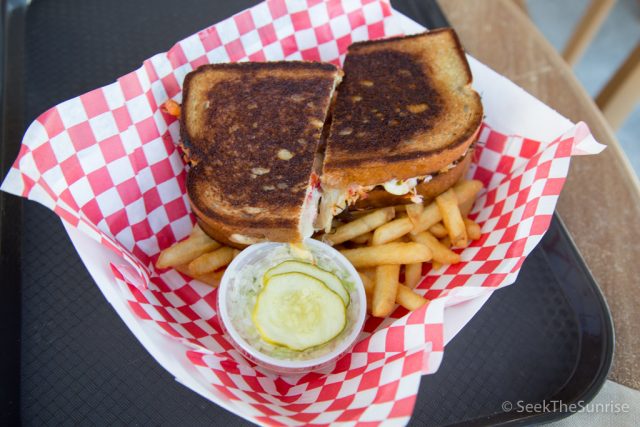 Yes, it is exactly what it sounds like. This famous delicacy at Key's Fishery is a reuben sandwich but with lobster instead of corned beef. It has mayo, sauerkraut and two good slices of bread with an ample helping of lobster in between. I went out of my way to try this and I can honestly say it was worth it. The sandwich was around $16 but I shared it with my wife and got sweet potato fries with marshmallow sauce (also great) on the side.
7 Mile Bridge (15 minutes)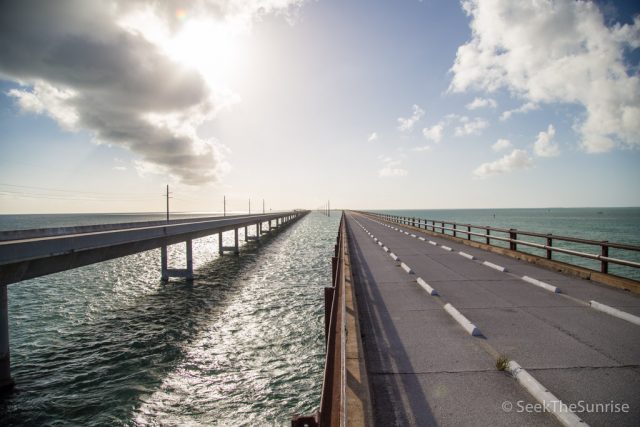 The 7 mile bridge is the most popular spot on this entire drive and for good reason, it literally is what it says, a bridge that spans over 7 miles across the water. Right before you get on the bridge though look for a small turnout on the right and take it. From here you can walk on the old railroad bridge and take pictures of the 7 mile bridge as well. You can actually walk on the old bridge all the way out to the historic Pigeon Key but it is about a 2 mile walk. This bridge is one of my favorite photography spots.
Keys Deer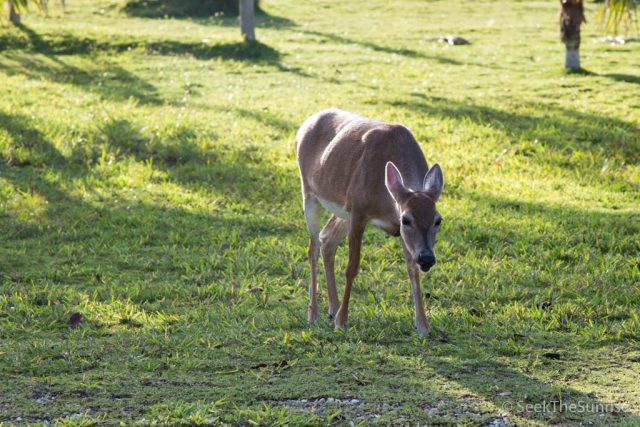 After driving over the 7 Mile Bridge you will start to see signs for deer crossing and I was initially surprised as to why there would be deer out here. Apparently, the Keys Deer are one of the smallest deer species there are and they live out on this particular key. I even saw a few as I was driving around, so make sure to go slow, especially at night.
Old Railroad Bridge (15 minutes)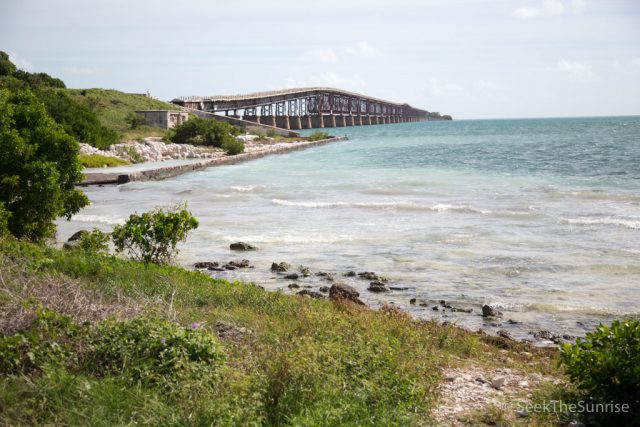 After driving past the state park you will see the old railroad bridge in the distance, complete with its multiple missing pieces. There is a turn out on the left, right after you cross the bridge, from which you can walk down to a great viewpoint for the old structure. I love old bridges though so this might not be up everyone's alley.
No Name Pub (30 minutes)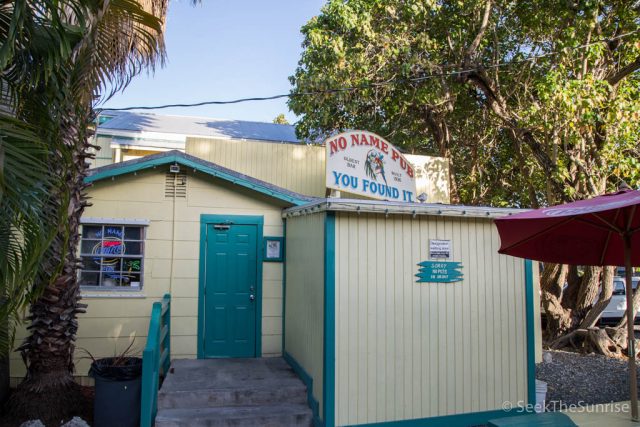 If you are anything like me then you are probably tired after this full day of exploring, I do have one more tip for you before you make it to Key West though. Only a few keys from your destination you will be close to a fantastic little bar and pizza place called No Name Pub. This bar is located right on No Name Key and has a slogan stating simple "you found it" When you enter the bar you will notice that literally wall to ceiling and across the ceiling itself is nothing but dollar bills, there is pretty much no spots without them.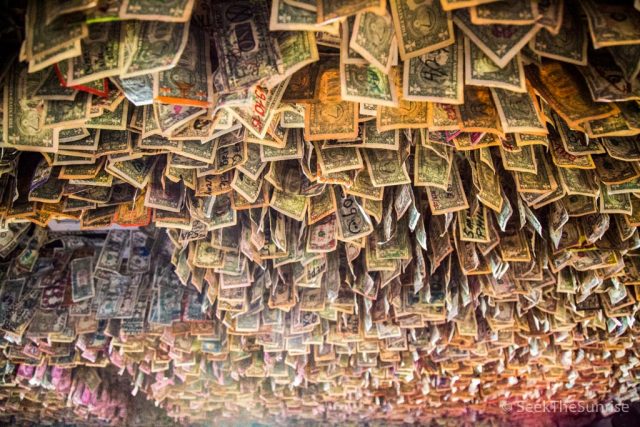 It is a crazy atmosphere and they will even give you a bucket of pens and a stapler to get you coloring your own dollar and adding it to their collection while you wait. It's a fun little spot and a good end to a full day of exploring.
So there you have it, my massive list of suggestions for what to do on the drive from Miami / Fort Lauderdale to Key West. If you have other suggestions then leave them in the comments or check out my guide for what to do in Key West here.