Day 10 on our 14 day Route 66 journey was more relaxed as we wanted to spend some time exploring the Bass Pro Shop Flagship Store in Springfield, MO. If you're going to skip that, you can probably combine yesterday and today and just head to Springfield. We were able to see some enjoyable spots today though like Fantastic Caverns, Gary's Gay Parita, and the Bass Pro Shop Aquarium. Read on and let me know your thoughts in the comments.
Details
Mileage: About 75 miles
Carthage, MO to Springfield, MO
Read about the whole trip here
Waffle House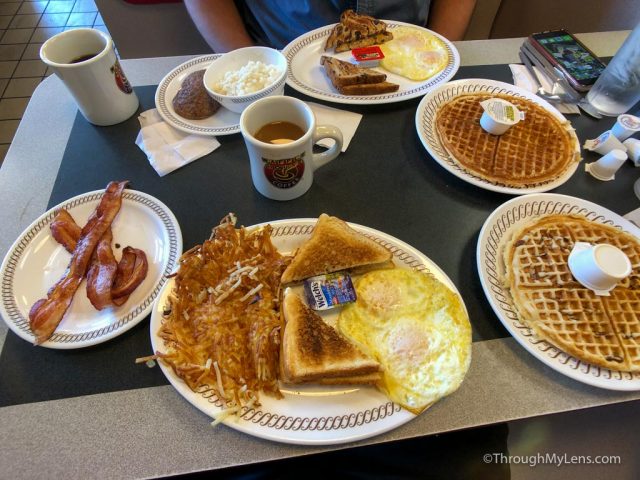 Waffle House is a breakfast staple when traveling in the south and since my dad and I had never tried it, we decided to check it out. To me, it is a better Denny's, and the waffles are undoubtedly the highlight. It was a nice breakfast spot as they were fast, and the food was well priced.
Precious Moments Chapel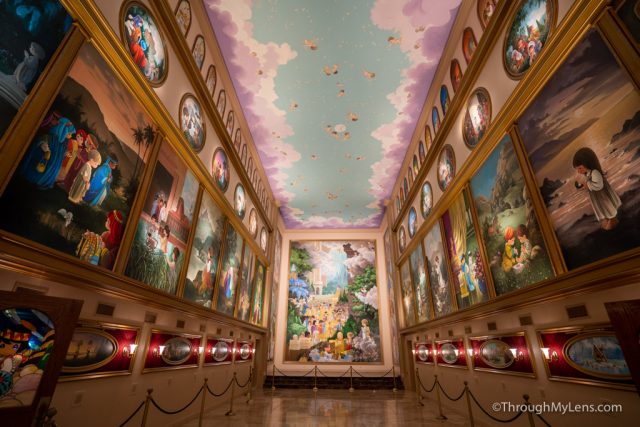 Since we stayed in the town of Carthage, we decided to see the most popular Carthage attraction, the Precious Moments Chapel. I knew nothing about this company, but my dad told me that it was famous and people collected the items in the 1980s-90s. It was free to see, so we headed down there when they opened and went to the chapel. The chapel was certainly impressive with massive art pieces that had been painted by the creator over four years. It is worth checking out if you like this type of thing or just looking for a unique stop that you can only do here.
Phelps House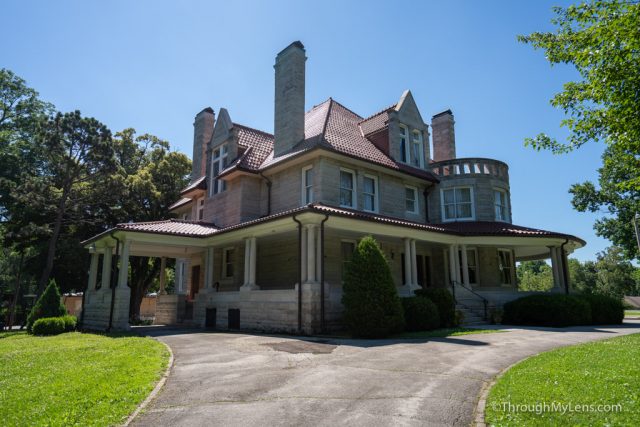 On the way out, we stopped at the Phelps House for a photo. It is a historic house from the late 1800's that you can tour in the city.
Jasper County Courthouse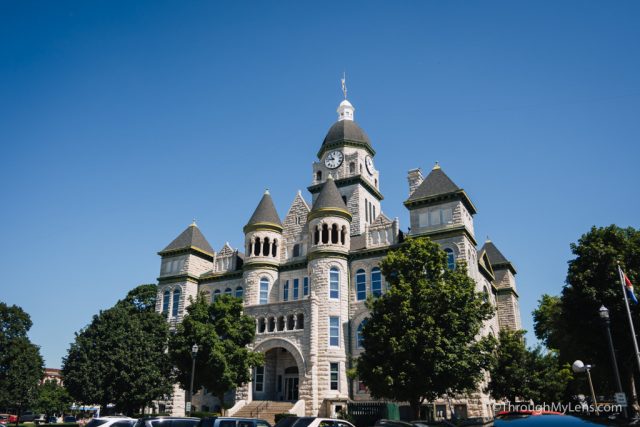 The Jasper County Courthouse in Carthage is beautiful and resembles a castle in its appearance. There are a few small Route 66 exhibits in the lobby that you can see, as well as a lot of civil war history to learn about here as well.
Boots Court Motel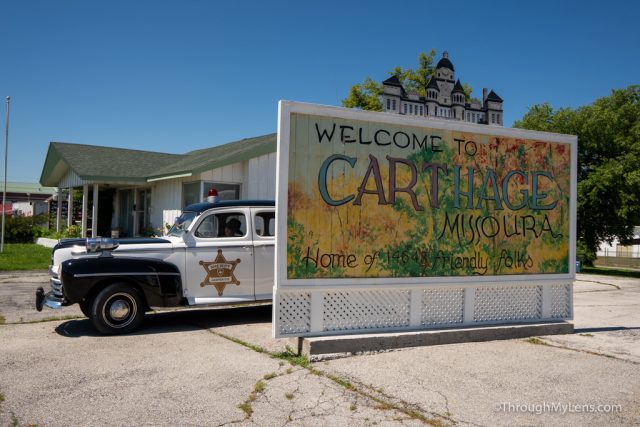 Boots Court Motel is an iconic motel on Route 66 and a popular one for people looking for a real Route 66 experience. It was booked when we went through the city, but I stopped by to see the neon at night at the exterior in the morning.
Spencer, Missouri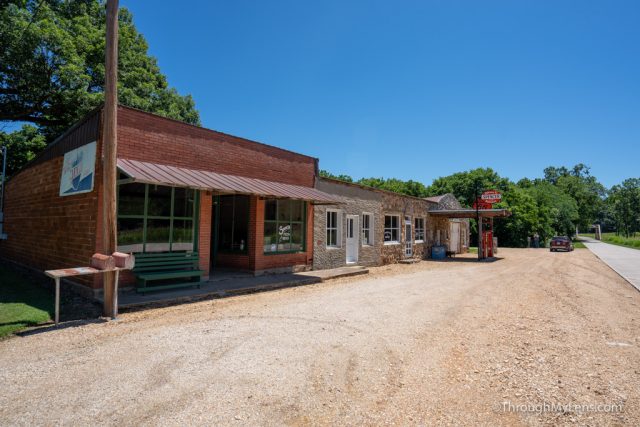 Be sure to get off and see the little town of Spencer. It was one of the best ghost towns we went to on the route. The owners have painstakingly recreated the buildings and it is beautiful to see the exteriors, even though nothing was actually open.
Gary's Gay Parita Sinclair Station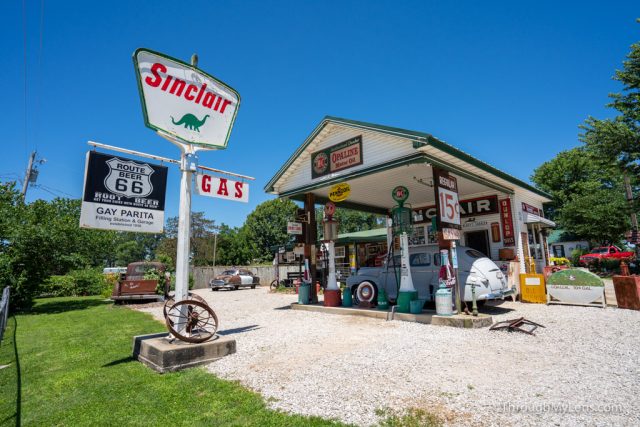 This spot is great and one of the highlights for today. The store is run by George, who's a lot of fun to talk to and does a great job creating a great atmosphere with historic cars, picnic benches to relax at. He even offered us drinks, watermelon, and ice cream while we were there.
Overgrown Store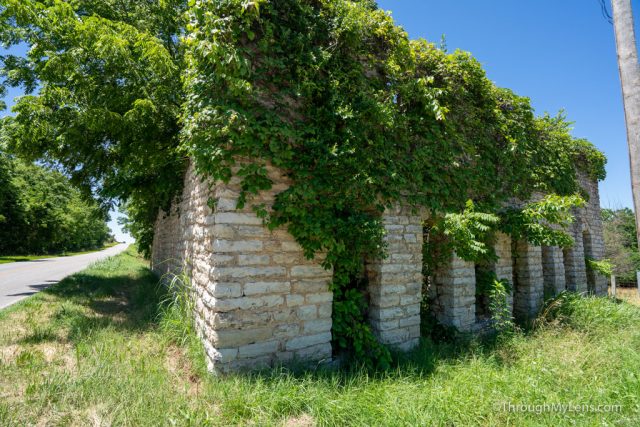 If you want to see an abandoned historic building, then this is the next stop. What's unique about this is that it was built of stone, and even though the store no longer there, the walls still stand, and they have trees and brush growing up through them.
Fantastic Caverns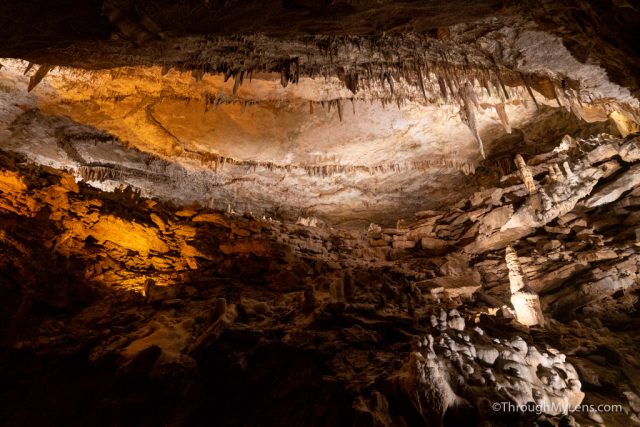 The next stop is at Fantastic Caverns. This is the only drive-through cave in the USA and one of only four in the world. The tour takes you through the cave while seated on a trailer connected to a jeep.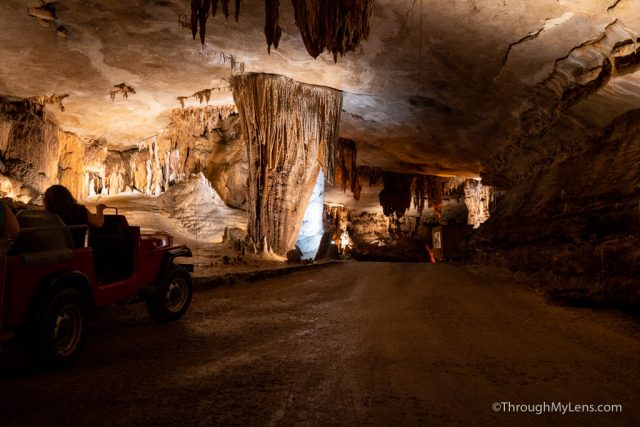 It is a beautiful cave with a lot of history, and it is well worth the tour to explore it. I have been in many caves before but never like this.
Springfield, Missouri
Springfield, Missouri, is a college town with a lot of charm and a few unique Route 66 stops.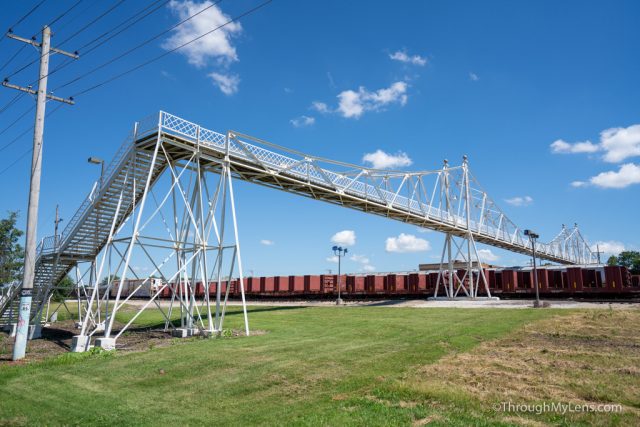 The main Route 66 stops are in the old downtown area, which is in the north part of the city. First up is the footbridge that crosses the train tracks. This is supposedly the longest pedestrian footbridge in the US, and I wouldn't doubt it. The bridge takes you over the tracks and gives some great views of downtown and the trains passing by.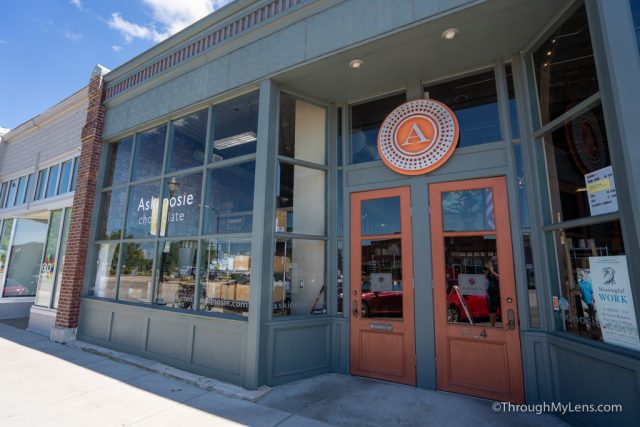 Also, while you are in the old downtown, check out Askinosie Chocolates or Eurasia Coffee. The chocolate shop is in a historic bank building, and the coffee shop is across the street. It has a great mocha made with chocolate from the shop.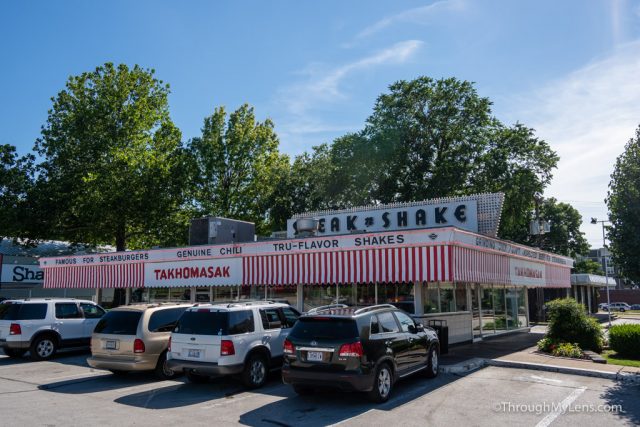 There are a few more historic Route 66 spots in the city if you want to see them. The first is the Steak and Shake, which is a chain franchise, but this is one of the only ones that still has an original look.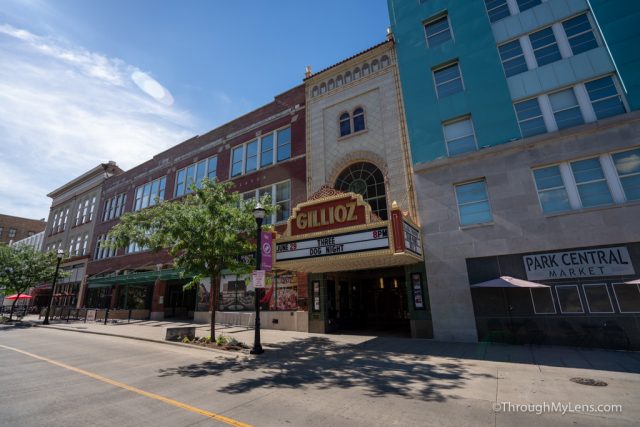 Also, there is a historic theater in the newer downtown area that is worth seeing as well.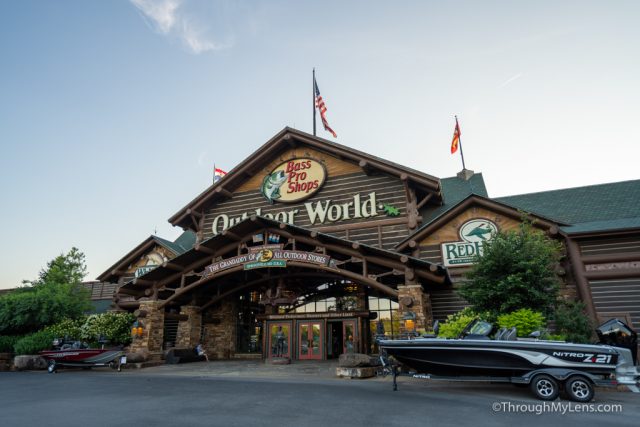 Lastly, while not Route 66 related, Springfield, Missouri is home to Bass Pro Shop, and its flagship store. Named Bass Pro Shop World, this store is fantastic to explore.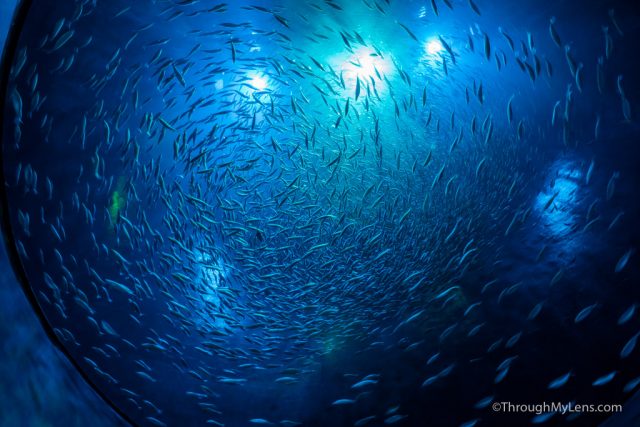 The store has a gigantic aquarium with over a mile of walking to see everything, a wildlife area which has elaborate stages set to show off animals like elephants and tigers, and an NRA rifle museum with thousands of guns.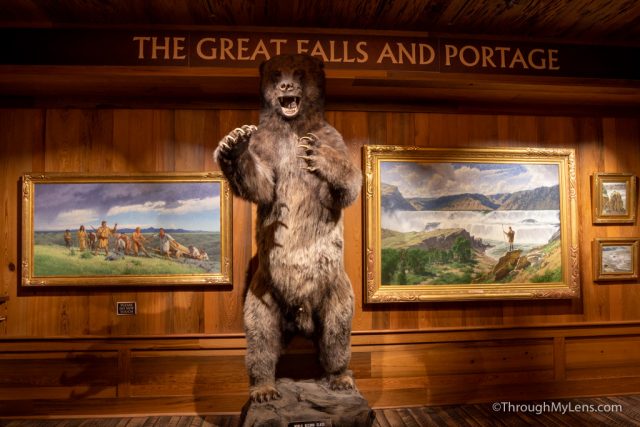 You could easily spend an entire day here, so if you have some time while in the city, definitely check it out. Plus, you can stay at the Bass Pro Shop hotel if you want to as well, which is what my dad and I did.
Highlight
Jeff – Gary's Gay Pariata Sinclair Station because the guy was knowledgeable and had a lot to say about Route 66. Also, the old courthouse was cool too.
Josh – Fantastic Caverns because I have been in a lot of caves, and this was one of the most unique with their driving tour.