Located in the same city as the Taj Mahal itself, the Baby Taj is a beautiful example of both the history and the architecture of the country. On the off time (for tourists) when I was in India, this was an amazing time to visit some of the smaller attractions in Agra like the Baby Taj. There is always people at the Taj itself but when I visited the Baby Taj it was almost completely empty and it was an overwhelming and beautiful experience.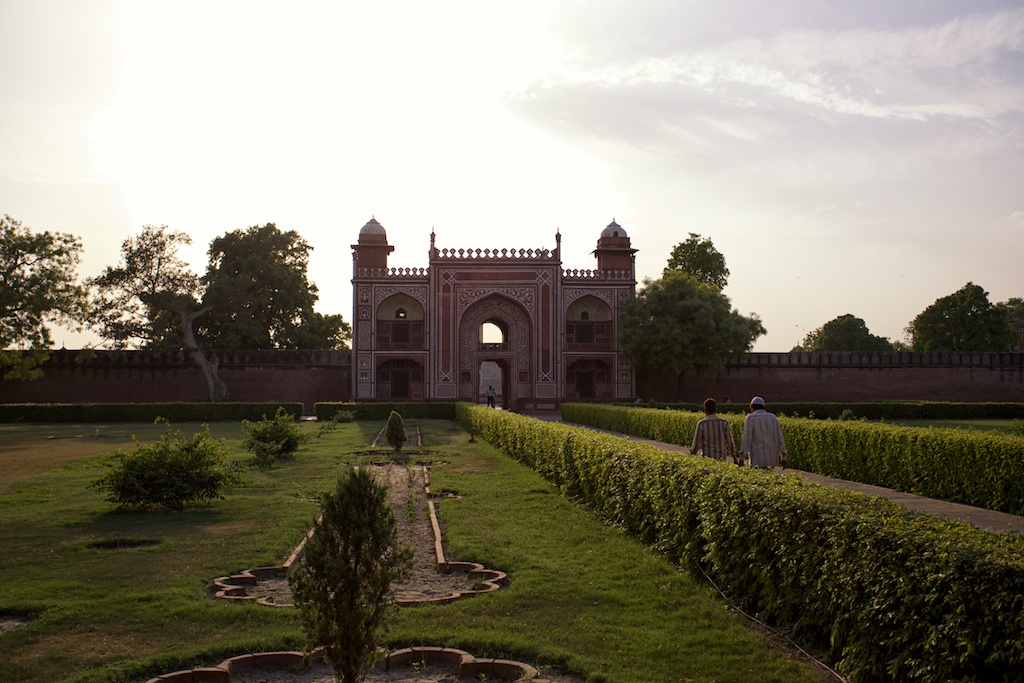 History
The tomb, built between 1622 and 1628 represents a transition between the first phase of monumental Mughal architecture – primarily built from red sandstone with marble decorations, as in Humayun's Tomb in Delhi, to its second phase, based on white marble which is what was used for the Tāj Mahal. The mausoleum was commissioned by Nūr Jahān who built it to honor her father.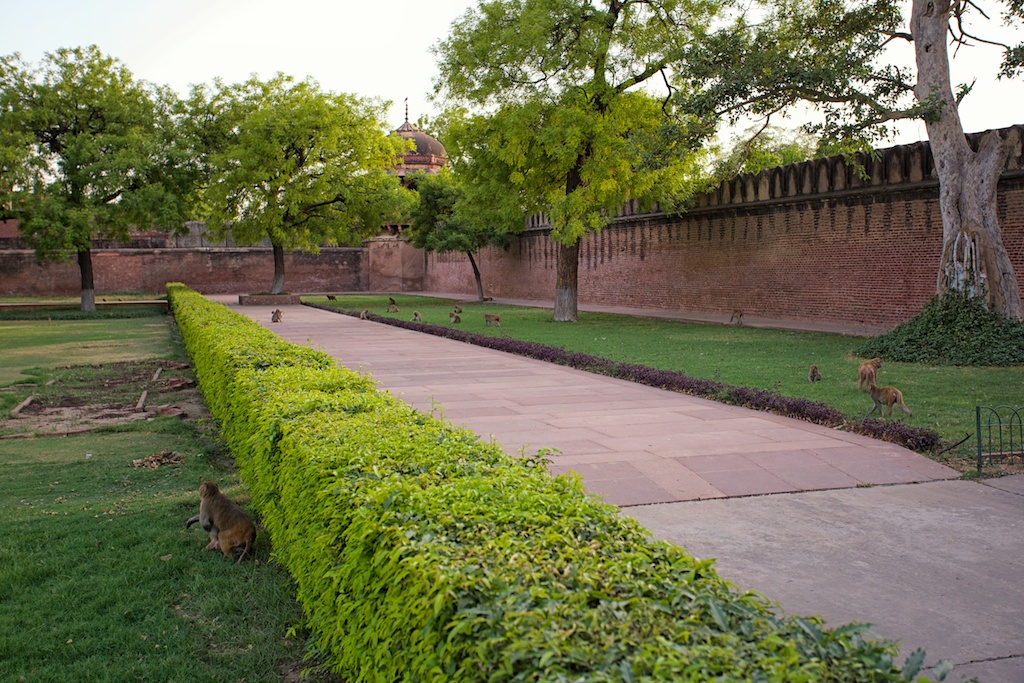 As I walked through the entrance in the late afternoon I was greeted by about 30 monkeys running through the grass on both sides, there were babies, mothers and everything in between. It was so fun to see these animals up close and a great way to be welcomed into the monument (they were not there when I left though so I am not sure when they come).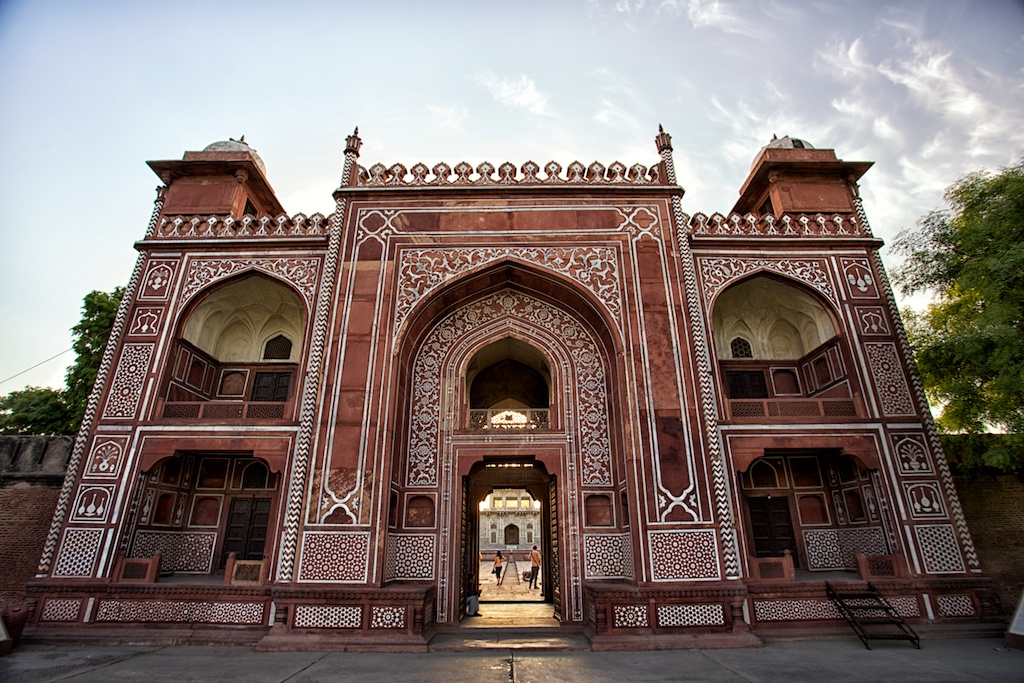 As I walked through the archway I was greeted by the Baby Taj itself, the monument to the mother of one of the famous rulers and it took my breath away. It was stunning display of craftsmanship and marble work, all within a relatively small frame.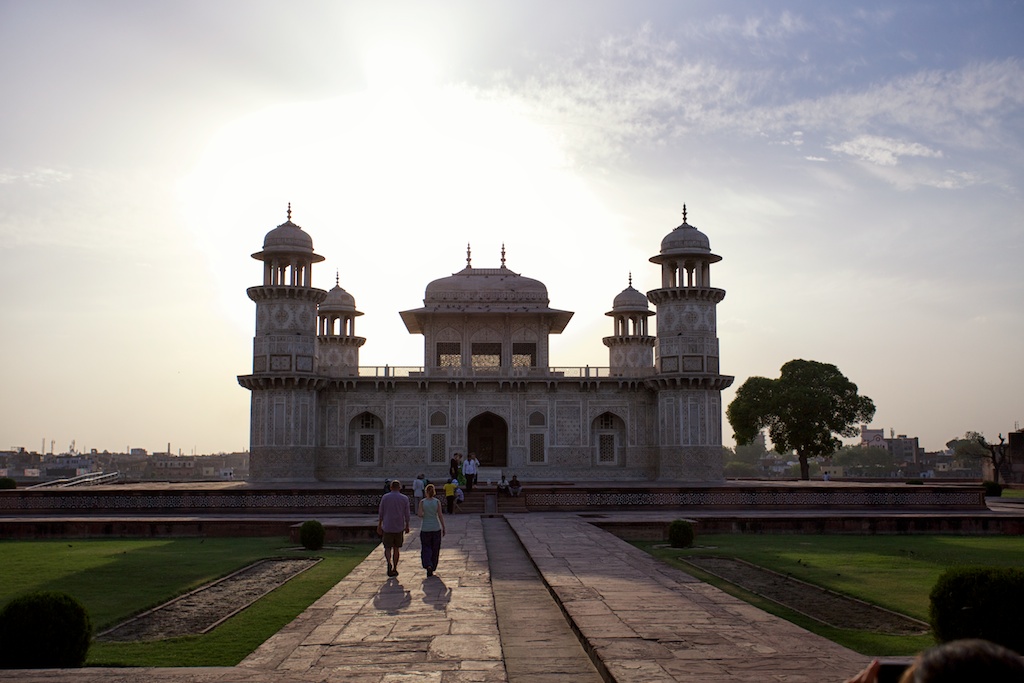 As you approach you must remove your shoes and there is a man who watches over them while you are in the monument, he will expect a tip.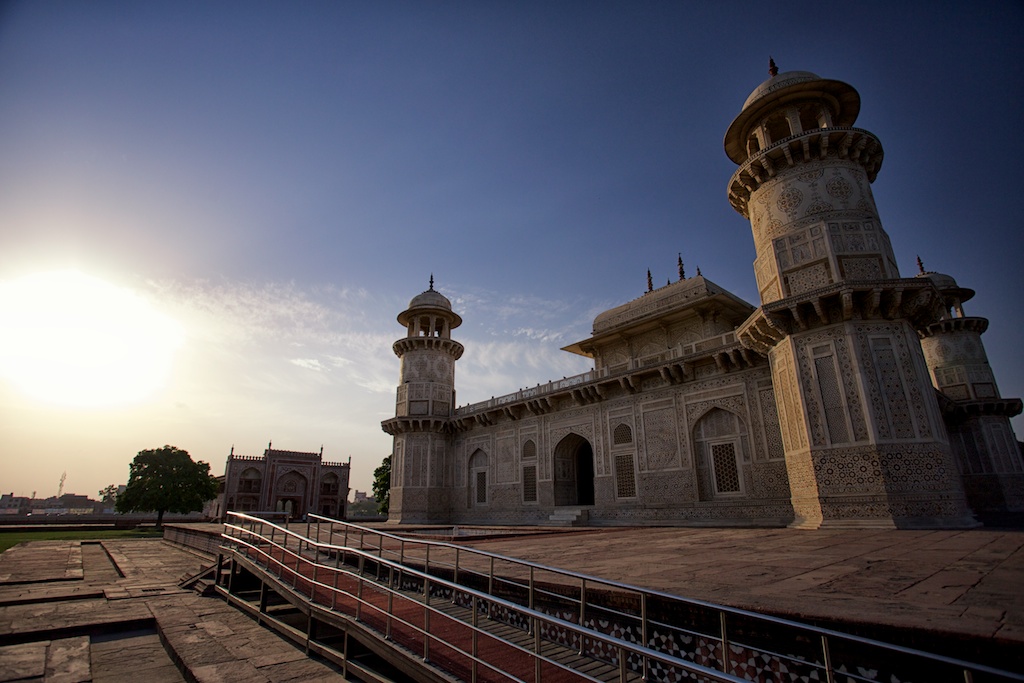 The monument itself is symmetrical just like the Taj Mahal is. All sides are exactly the same and the gardens and smaller buildings are the same as well.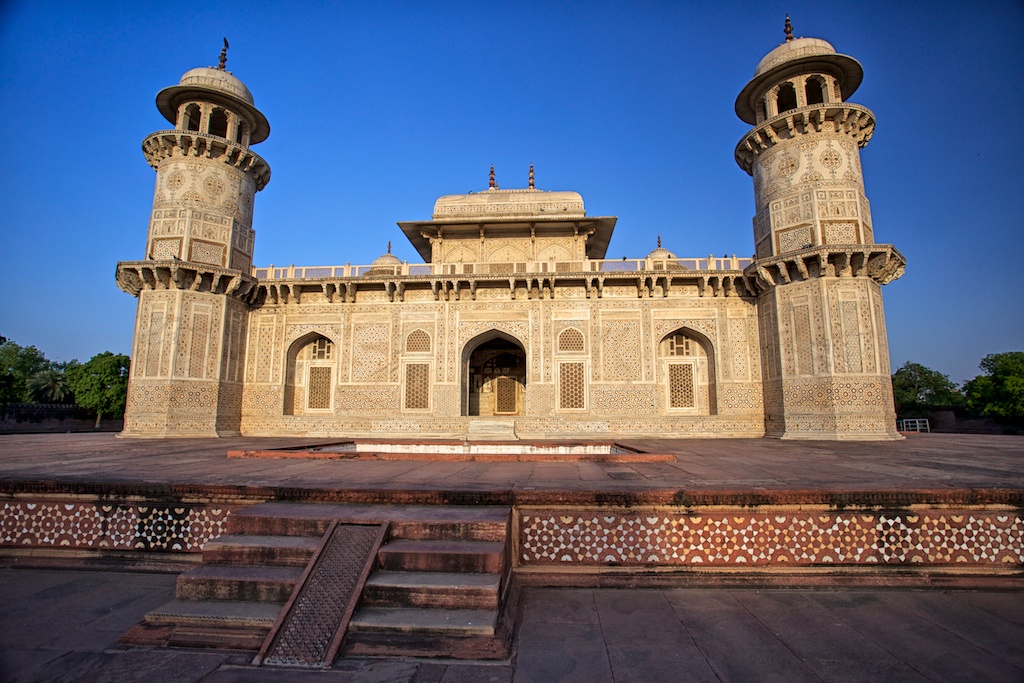 As I entered the interior of the monument I actually let out a verbal "wow." It was so much more than I expected, with extensive and beautiful ceiling work that you have to see to believe.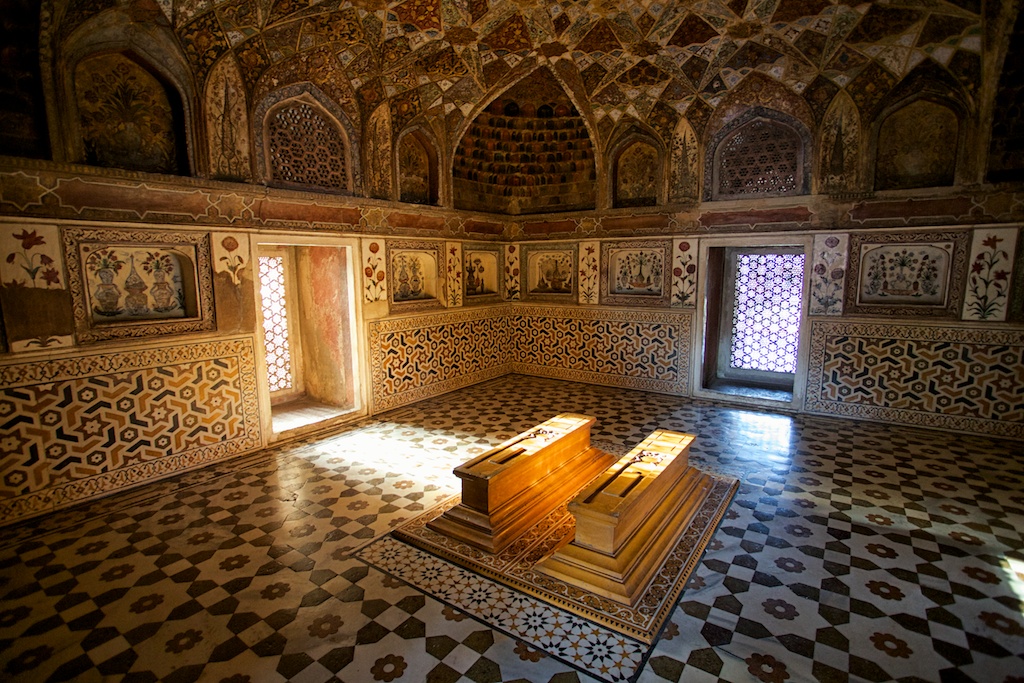 I was also treated to the sun showing off as it entered into the sacred room. I couldn't take a bad picture. The top of the area was even more crazy. The guide who was with it said it was the most amazing time he had ever seen the inside.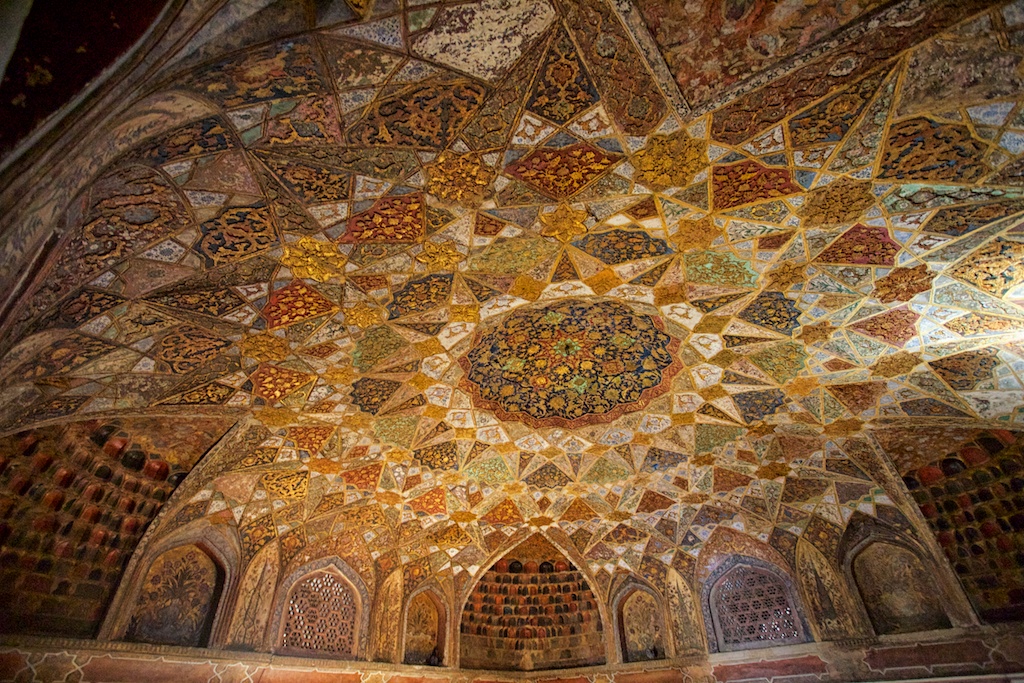 After that I continued to walk around the small monument as I took photos from all angles. When I left I was so excited to have experienced what I did, from the monkeys to the temple itself, it was amazing. Obviously, the Taj Mahal itself is more majestic but if you are in Agra you must see the Baby Taj as well.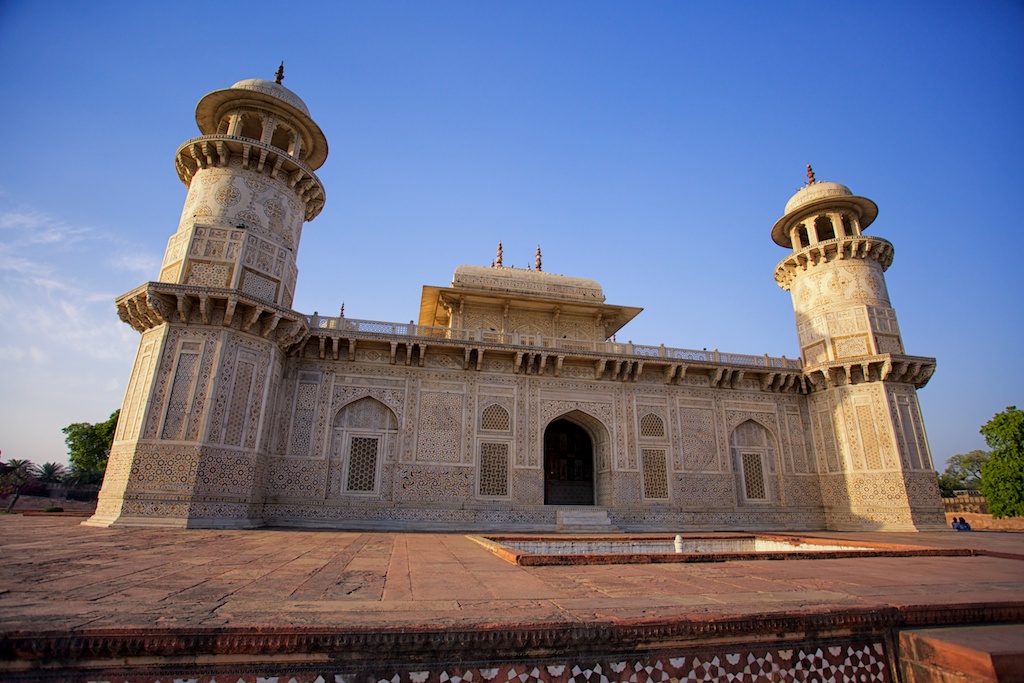 As I exited I even got an ice cream bar for 15 rupees from a local seller. Adding the exclamation point to an epic trip.