In June 2012 Zac, Amie and I were able to accomplish something we have been trying to do for the last three years, hike Mt Whitney. Since this was the first year we actually got a permit we were determined to put it to good use. We made it to the summit of the tallest mountain in the lower 48 at around 8 AM on 6-24-2012 and were greeted with some of the most amazing views I have ever seen. This post is a recap of our two-day adventure hiking this massive mountain. It is broken into days, with Zac taking the first day and me taking the second. Check it out and let us know what you think at the end. Also, you can jump right to our video if you don't want to read the whole post.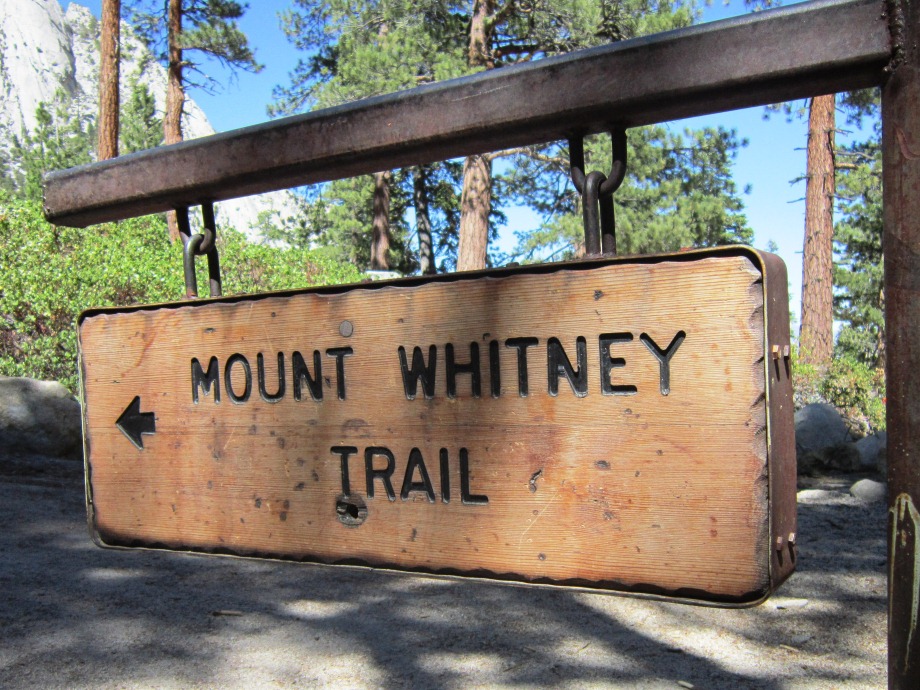 Previous Two Days Recap:
Prepping for our trip, we left work early on Friday so that we could drive up and spent a couple of days in the High Sierra's getting acclimated to the higher altitude. Our first night we spend in Horseshoe Meadows and the second at the Whitney Portal before starting our hike on Sunday. These two nights were critical to our success and feeling good at higher altitude, thus giving us better odds at completing the hike without suffering from altitude sickness. It also allowed for a great time camping in the Sierras, hanging out in  Lone Pine, visiting the Lone Pine Film Museum, the arches in the Alabama Hills and exploring the Whitney Portal area before the start of our adventure.
Acclimatizing
Since we live at only 800 feet of elevation in the Inland Empire, we knew we would need to spend some time at higher altitude to prepare our bodies for Mt Whitney. However, I wasn't able to secure campsites through Reserve America, so I had to hope there would be walk-up spots available when we arrived. When we left work on Friday, we drove straight to Horseshoe Meadows (about 45 minutes South of Long Pine) and arrived at about 8:30 at night. There was a good five campsites still available at that time, and we simply filled out the form and paid the 6 dollars for our night there. Sleeping was difficult at the altitude, but I feel it prepared our bodies better. We also went and hiked around for a couple of miles in the morning to make sure we got used to this height.
The next day we left at about ten and drove straight to the Portal. We went right up to the hikers camping spot, and there were still four sites available at around midday. We paid the ten dollars here and grabbed a spot. Then spent most of the day just walking around and making sure we were used to the altitude. The last walk-in spot was taken at about 5 in the afternoon in the hiker's area. We slept great here at 8,000 feet, and it made waking up and hiking, and not sleeping great at Trail Camp worth it. My group and I had no problems with altitude the entire time we were hiking; I feel that these two days prior were huge help to that and I recommend them. They always say your body acclimatizes better while sleeping right? Anyways, on to the hike.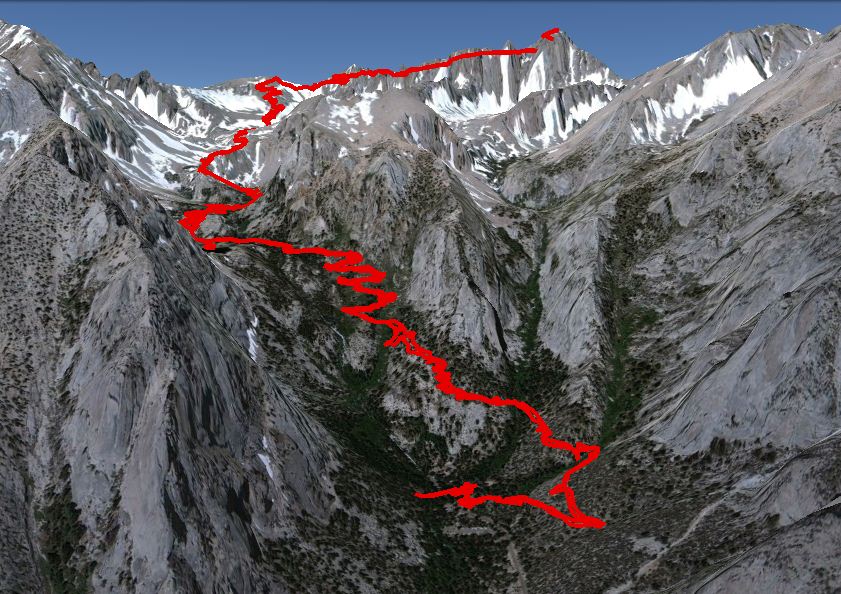 Day 1 – Hitting the Trail (Zac)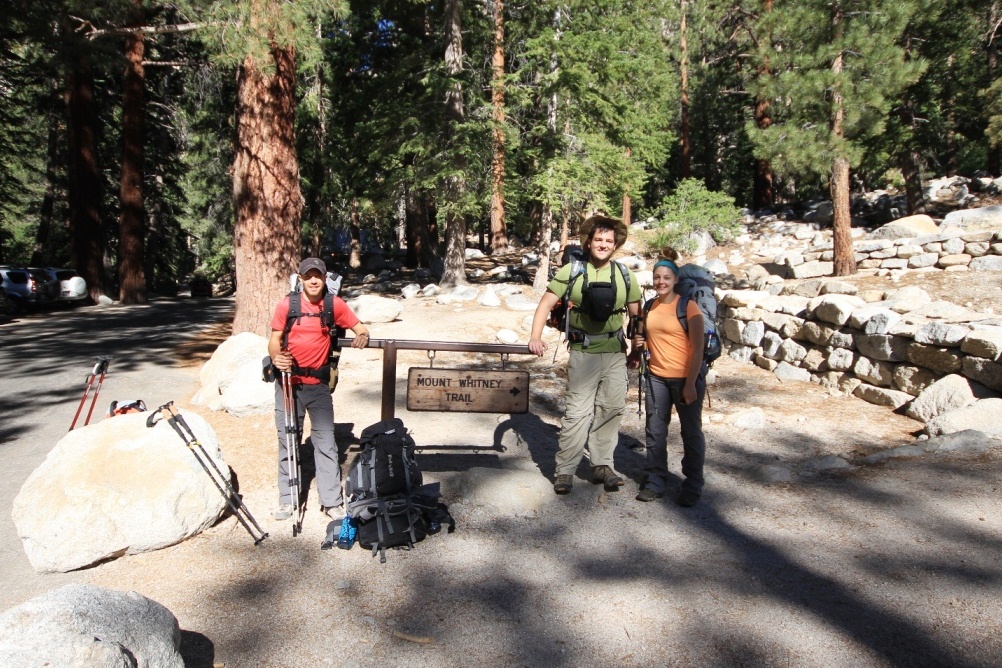 Our first day on the Whitney Trail started at 9 AM after packing up our camp, loading our packs and scoring a great breakfast consisting of a massive pancake, eggs,and bacon from the Portal Store. From there we weighed our packs, took some pictures, hit the trail and headed into the  John Muir Wilderness, which starts out at an elevation of 8,360 ft. with some our first serious backpacking trip, within the first couple of miles there was some gear and pace adjustment that we had to get a little used too with 30-40 pound packs, but after that, we were good to go.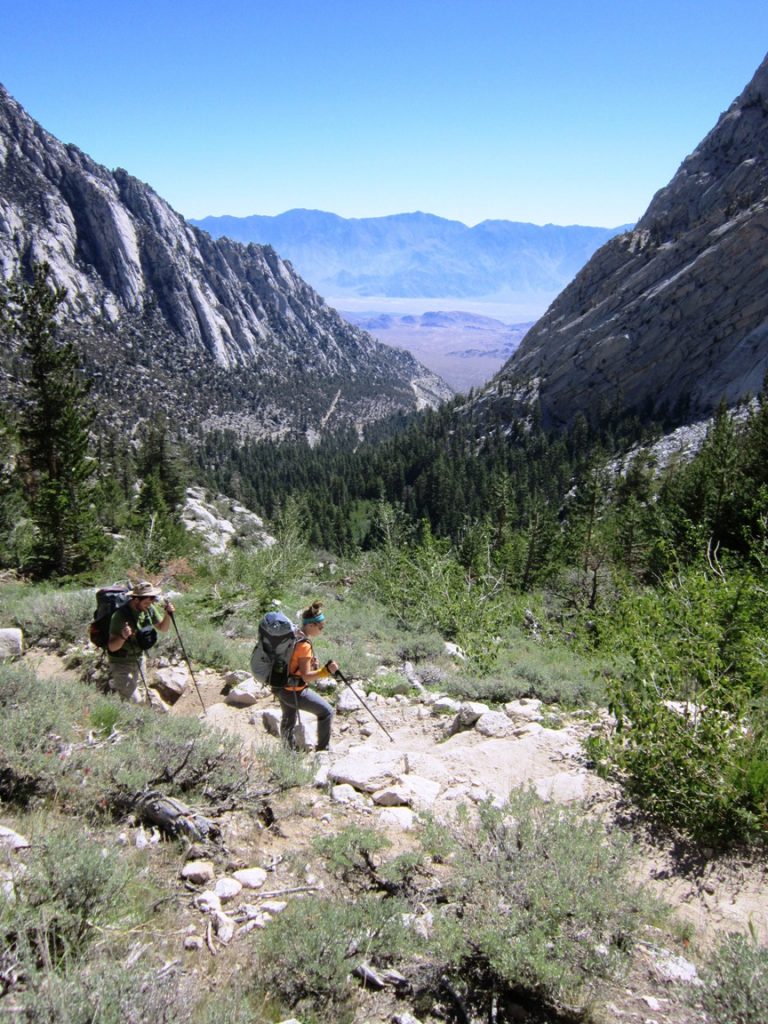 Our first stop was Lone Pine Lake 2.54 miles in and at an elevation of 9,850 ft. The lake required a short hike down off the main trail but was a well worth the stop. Lone Pine Lake feeds the waterfalls above the Whitney Portal and has a great beach area and beautiful reflections showing off the water's surface.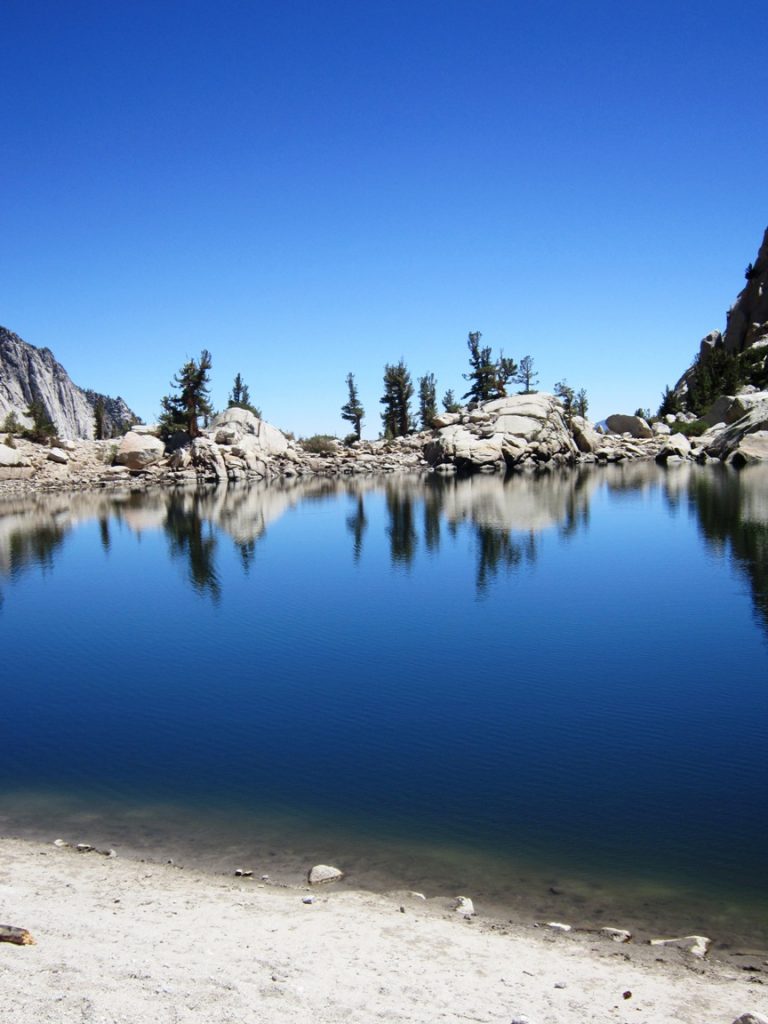 After a quick snack and some pictures, we headed back to the trail with our next stops being Outpost camp 3.7 miles in at 10,360 ft and Mirror Lake, 4 miles in at 10,640 ft. Both of these areas had some fantastic views, with Outpost Camp having a spectacular waterfall and meadows, and Mirror Lake having a beautiful lake and stream.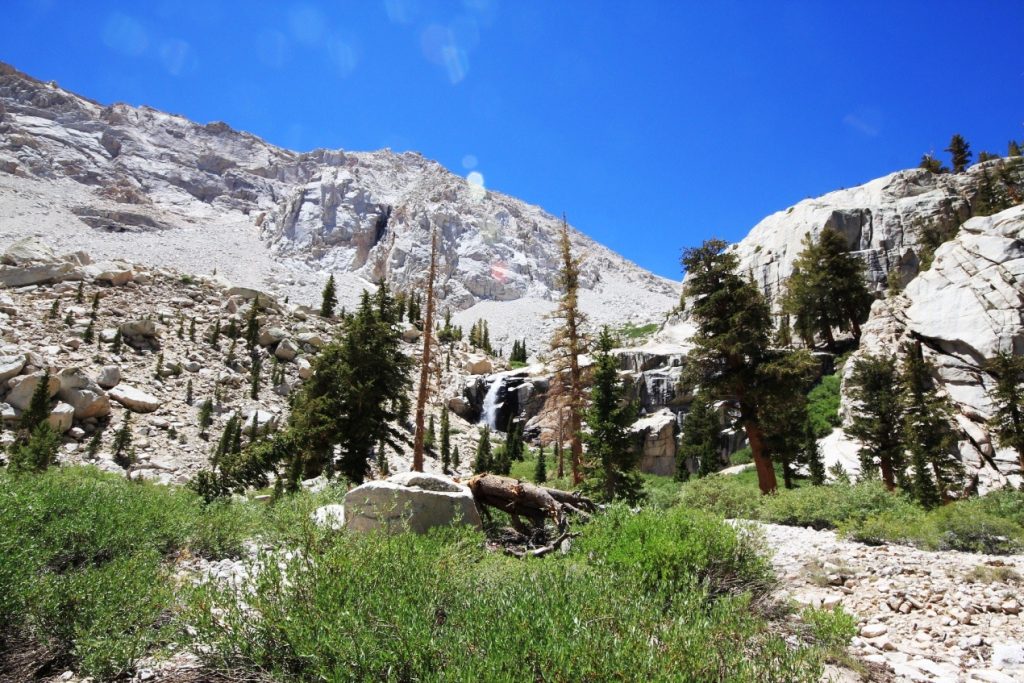 From there was one of the more serious sections of the hike with another 2 miles and 1,400 ft before getting to Trail Camp, not only was this area steep but we were finally hitting our highest elevation of the trip thus far, so it slowed our pace. The best thing about this part of the hike though was an area called Trailside Meadows right before Trail Camp. This area had some amazing flowers, waterfalls, a little bit of ice and was a great area to stop before the final push for the day.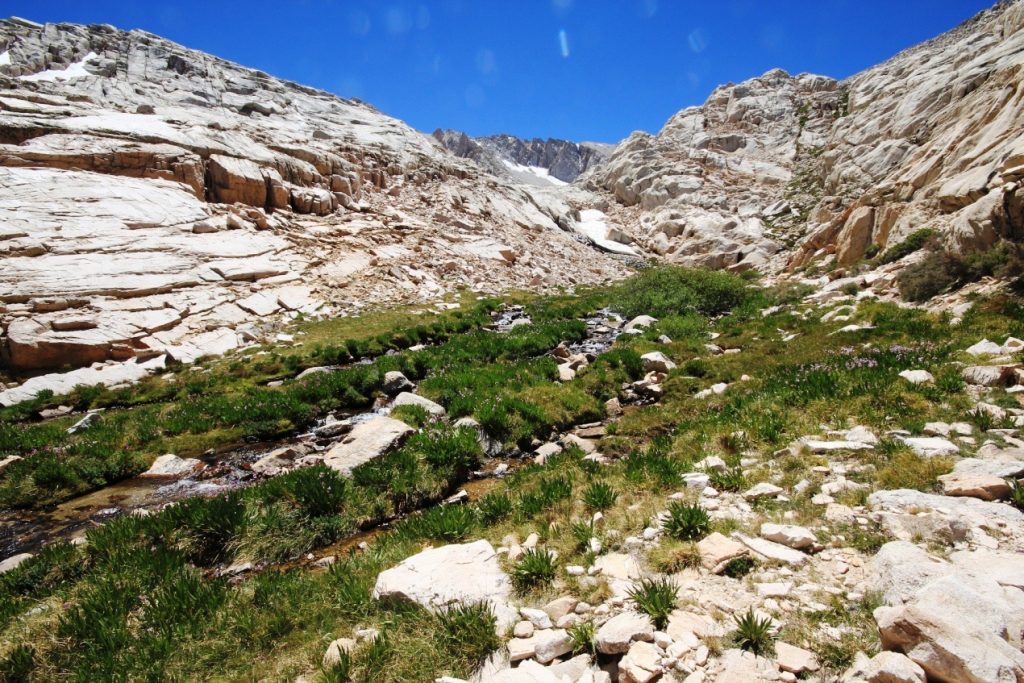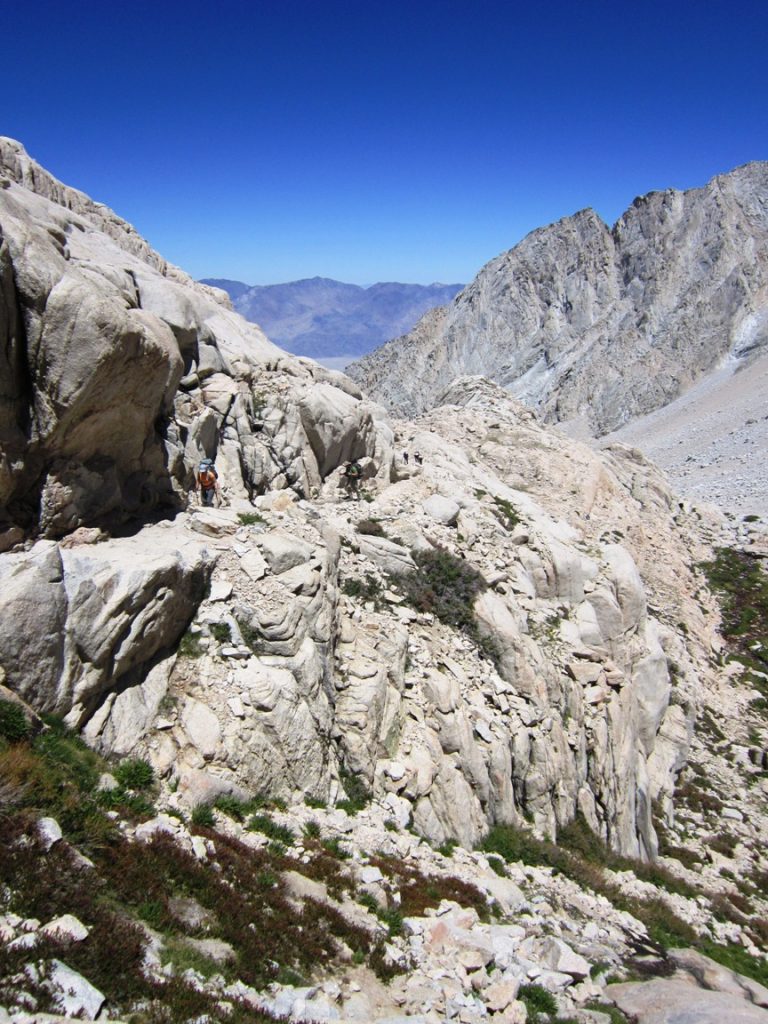 Day 1 – Setting up Camp at 12,000 ft

Arriving at Trail Camp was pretty unreal at 6.5 miles in and 12,000 ft of elevation with Mt Muir and Trail Crest standing in front of us and alpine lakes on either side. Trail Camp is above the tree line so it's quite barren with  some interesting rock formations all around. It even has ice patches and lakes while being framed by the 99 switchbacks, Mt Muir, the Mt Whitney Windows and several 14,000 ft peaks. We had been battling a little wind all day long, but it intensified at Trail Camp which sits in an open valley below Mt Muir.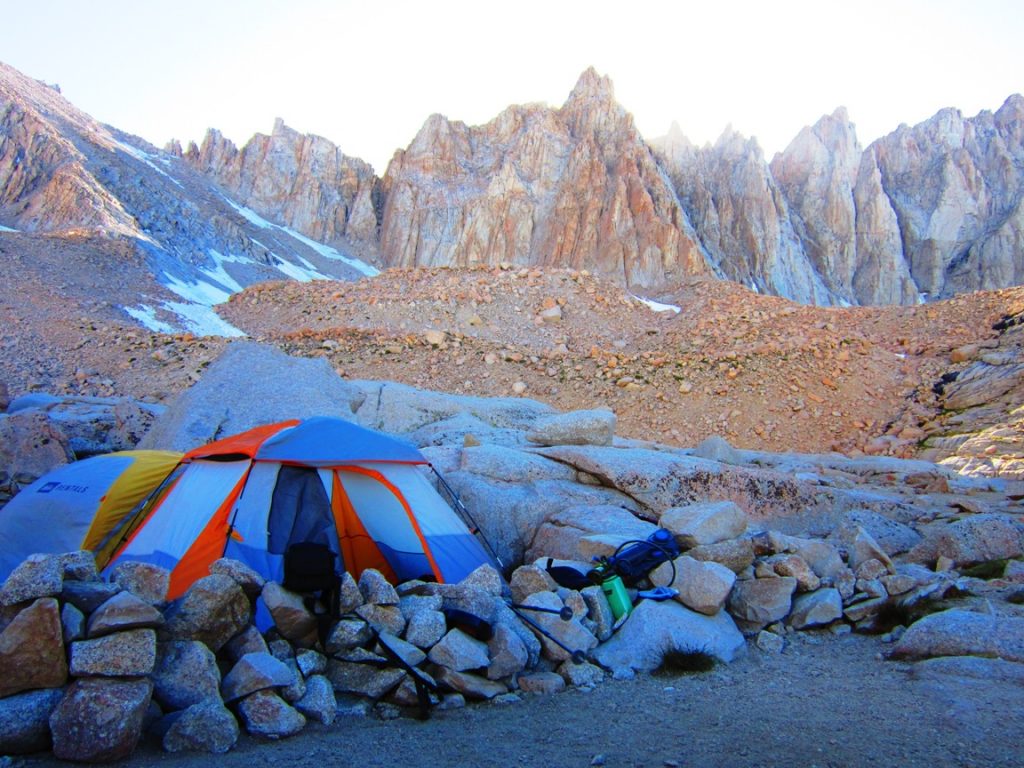 Our first task was finding a suitable camp site out of the wind which was practically impossible. We managed to find a decent area behind some rocks that seemed partially shielded from the wind, but it still provided for a windy night. Once we set up camp, had something to eat and packed our summit packs we started a little exploring around Trail Camp, Consultation Lake, and Tarn Lake, taking pictures, talking to the rangers and taking in the beautiful views. After watching the sun set behind Mt. Muir we finished packing our food, clothes, and packs for the next day, and as temperatures rapidly decreased, we went to bed early anticipating the early 4 AM alarm.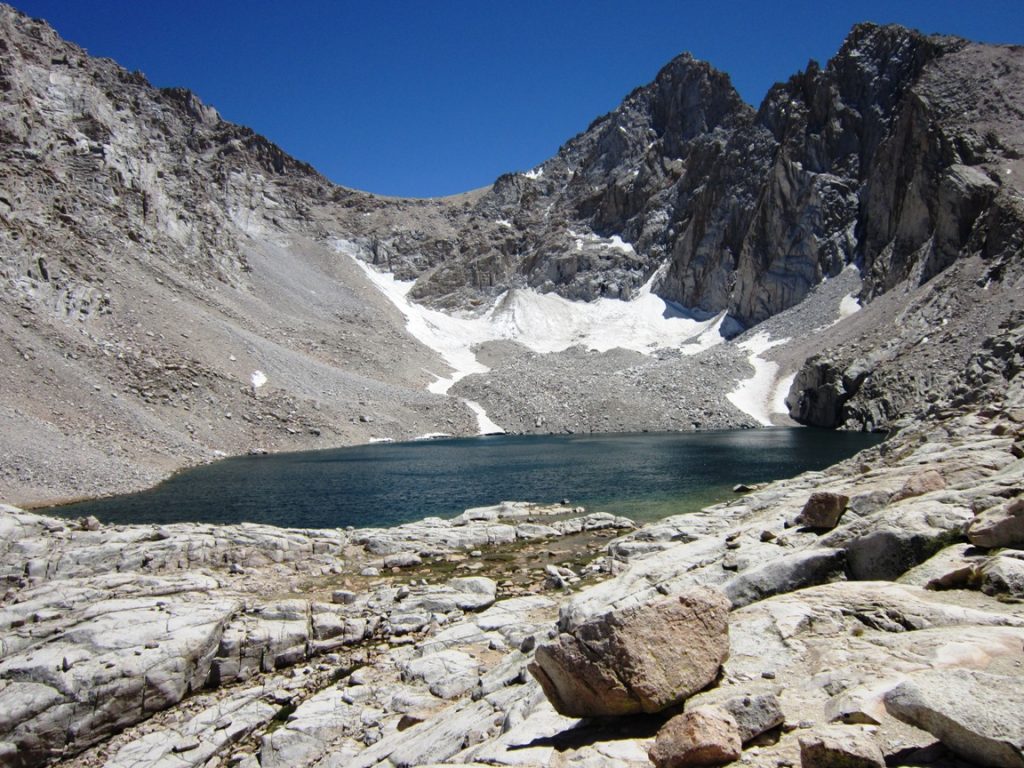 Overall this was a great day on the trail, beautiful views, great hiking and time between friends. Backpacking takes a little getting used to but I think we fared well and everyone was feeling great after the first day of hiking. I tend to think our two days of staying in higher elevations certainly contributed to that. The only snag we hit was the wind, which had consistent wind with gusts of up to 20-30 miles per hour, making for a more difficult time setting up at Trail Camp, sleeping that night and then hiking most of the next day.
Day 2 – The Ascent (Josh)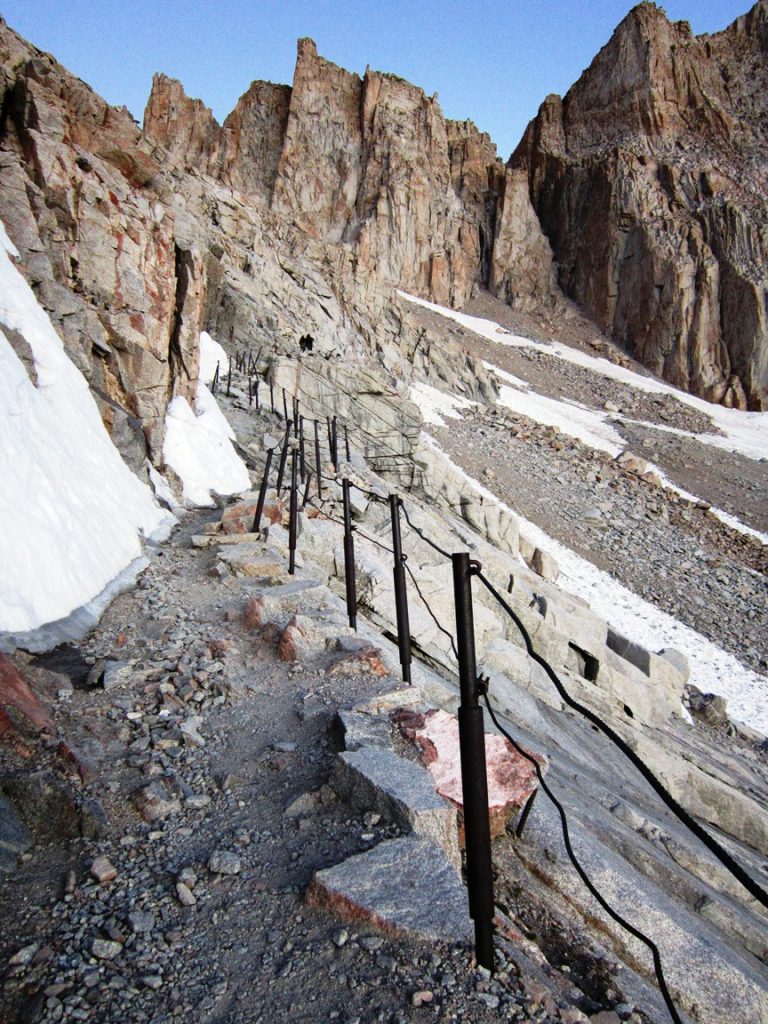 After a difficult night sleeping at Trail Camp, not due to the elevation but due to the 20-30 MPH winds that collapsed our tent multiple times, we woke at 4 AM and got ready to set out on our hike. It was so cold that I (a 250-pound man) had two pairs of socks, two pairs of pants, a shirt, sweater, track jacket and wind jacket on and was still cold. We grabbed our headlamps and started out into the darkness toward the looming 99 switchbacks at around 4:30 AM. There was already other headlamps on the mountain showing us how far we had to go. We pushed on and reached the cables right as the sun was coming up at around 5:30 AM. It was completely clear and easy to navigate. Here we stopped to take a couple of pictures and have a snack before pushing on.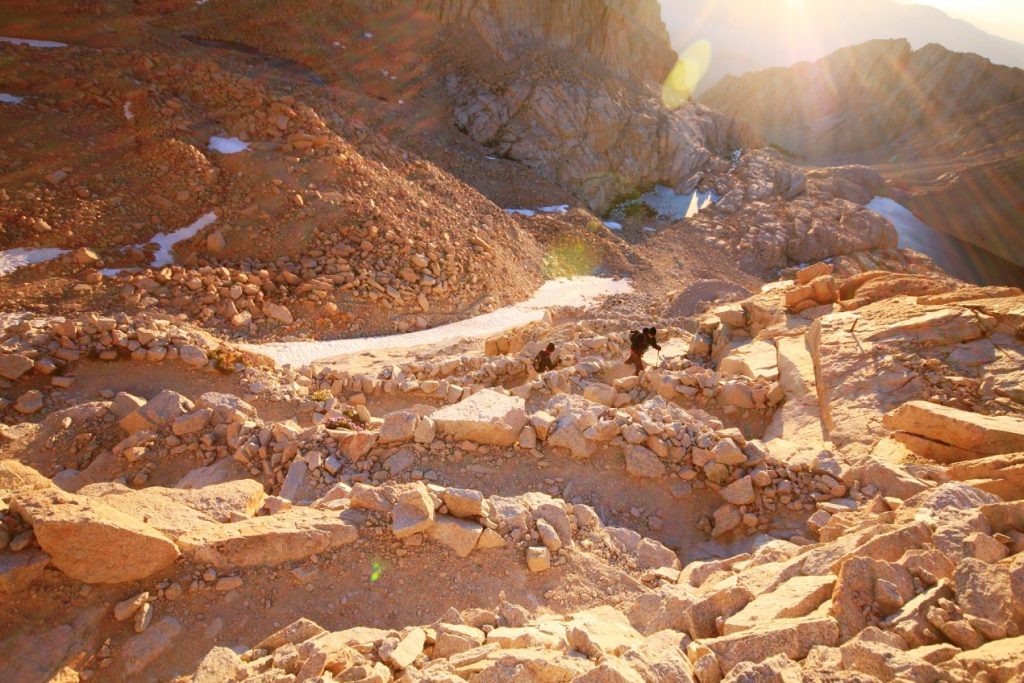 We arrived at Trail Crest at around 6:30 and saw the beautiful vast views of Sequoia National Park on the other side of the mountain. This is when the full power of the wind was unleashed on us. From here until the summit we were being attacked with the wind the entire time.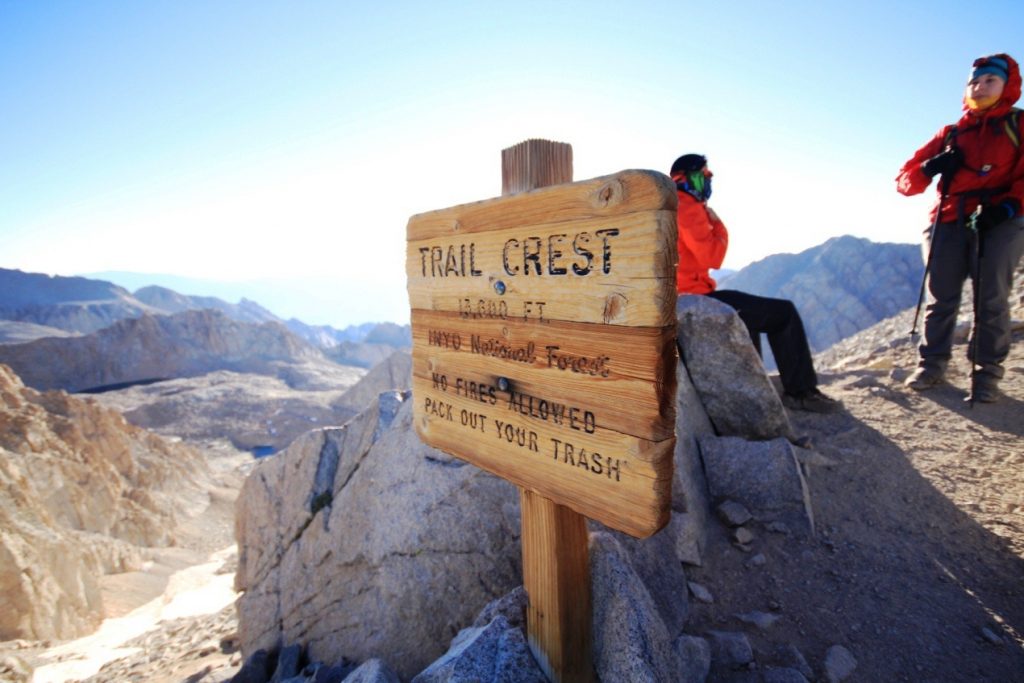 We set out along the backside of Mt. Muir and the Pinnacles and navigated the loose rock to the base of the Whitney summit, stopping only to check out the beautiful views through the windows. From there we had to cross the 30 ft. of snow that had a clear path to it before making the final push to the summit.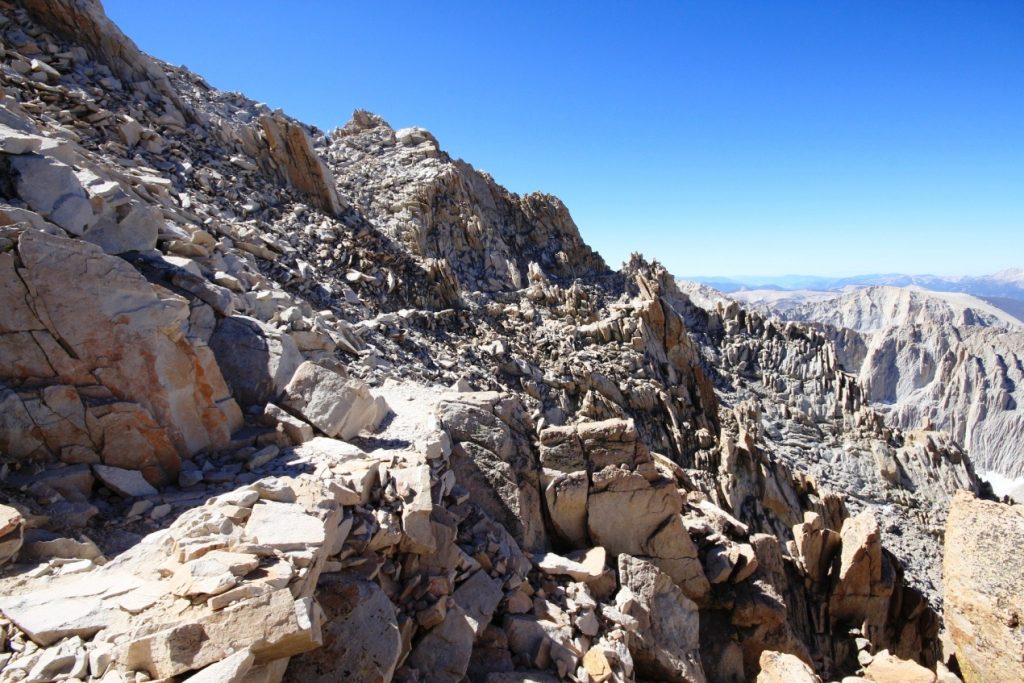 When the Summit hut came into view, it was a welcome sign, and it made the last push that much easier. We went immediately into the hut to escape the wind and to warm up before exploring the summit.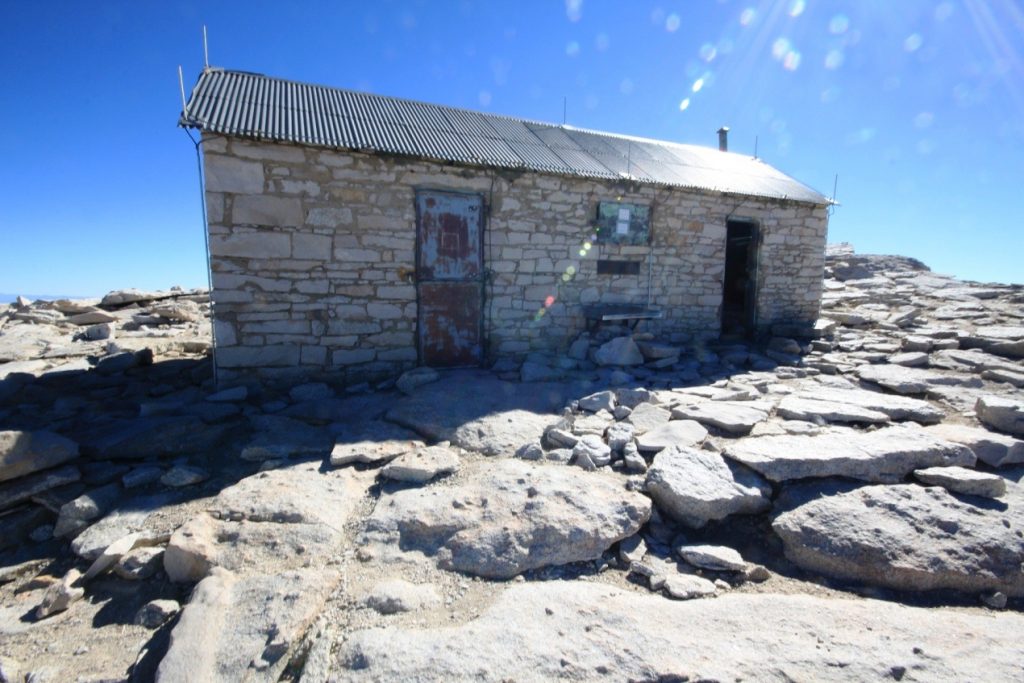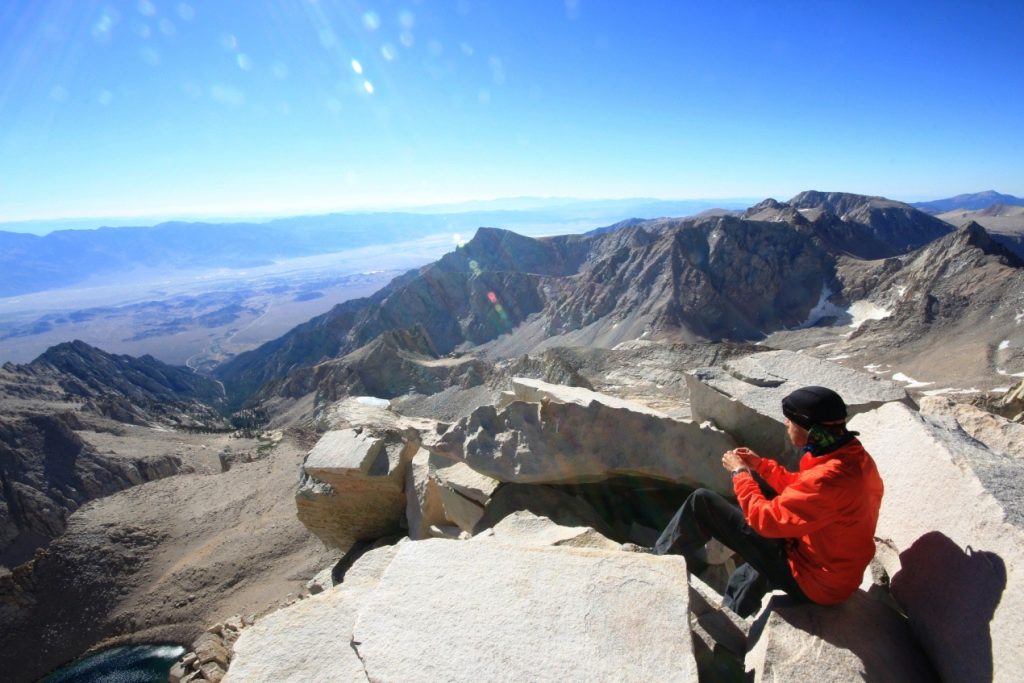 Zac had been there for about 30 minutes before Amie and I showed up around 8:30. We stayed at the summit, made a couple of phone calls, took some picture and signed the guest book before making our exit at around 9 AM. Both Zac and I had spotty reception with me on AT&T and him being on Verizon. So it seemed a lot of people should be able to make a call. The summit truly was a beautiful experience and one that I will not soon forget.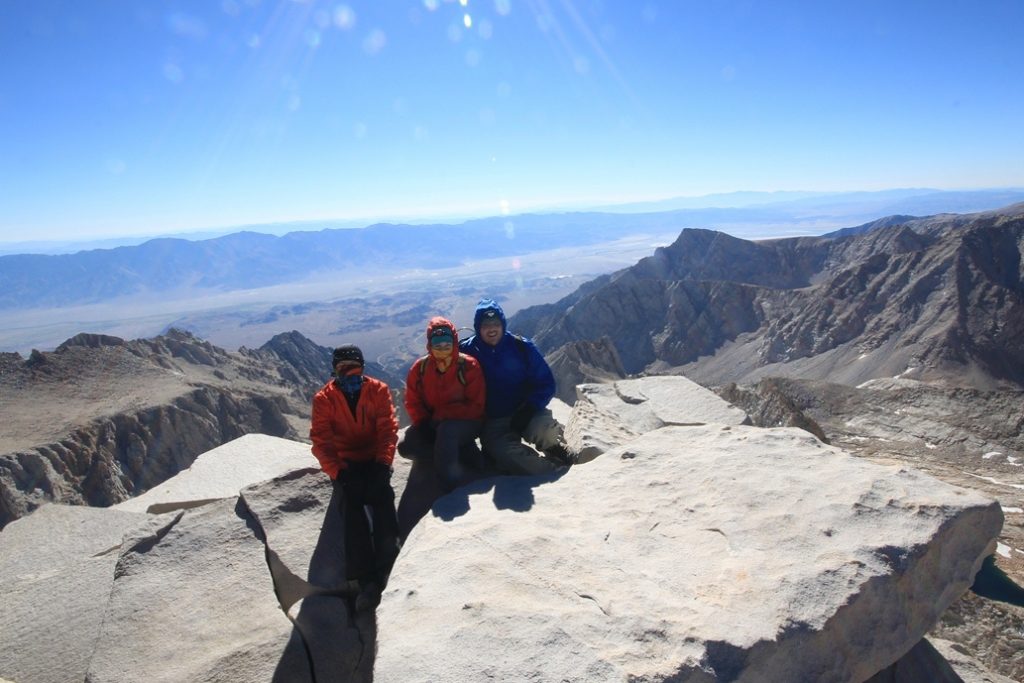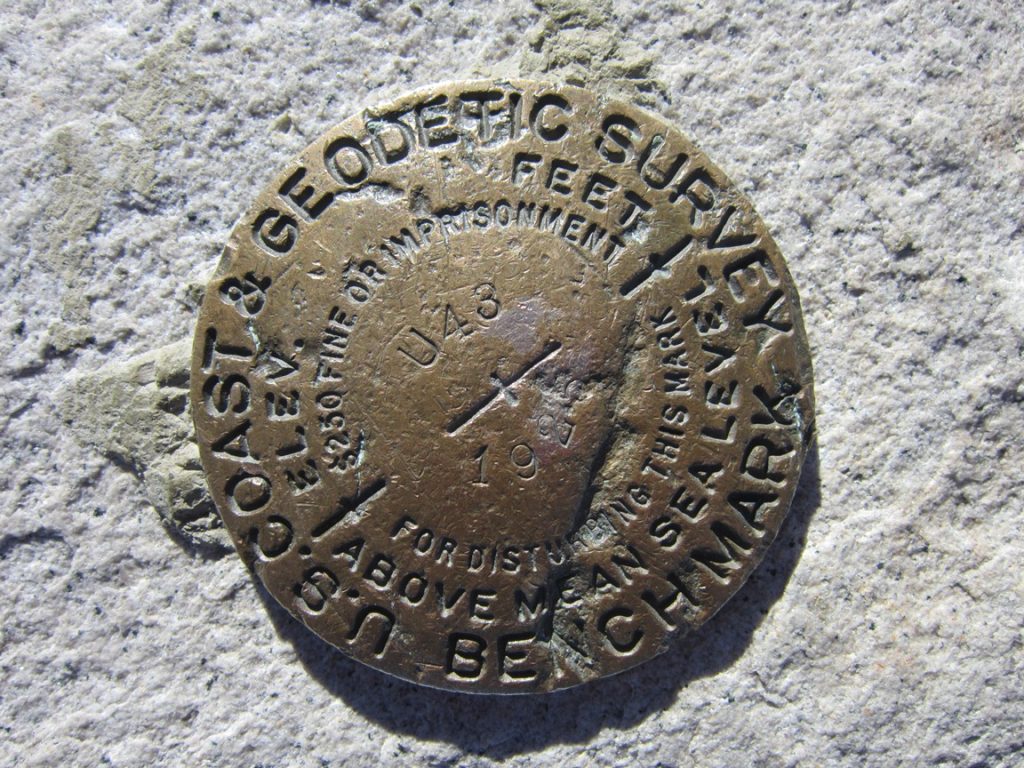 Day 2 – The Descent
As they always say, the summit is only half way. We now had to undertake the 11 miles and 6,000 feet of elevation loss before we arrived back at our car. It was easy to get going at first, as every step down was a step less of elevation and a little increase in warmth. Since it was really cold with the wind, the warmer we could get the better. We made the trek down to Trail Crest with little problems and took a break on the switchbacks side to get out of the wind. I couldn't believe how unprepared people were that we passed on the way down from the summit. If you are preparing to go make sure you do research on the right clothing and the weather, it makes all of the difference.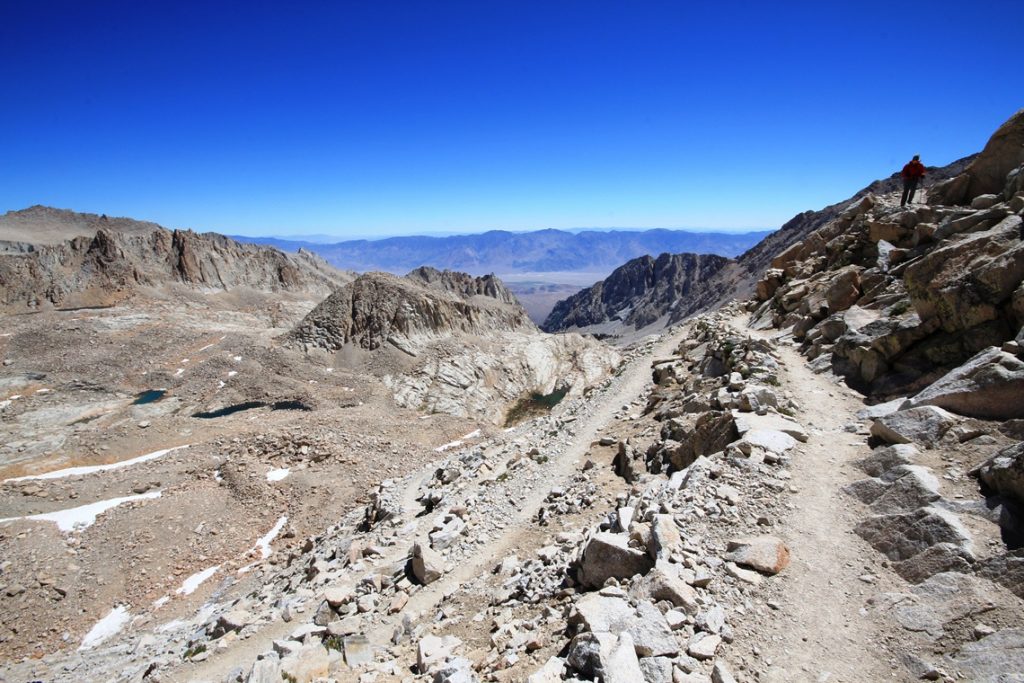 The push down to trail camp over the 99 switchbacks seemed to take forever and even at a fast pace they still crawled on by. We were back at trail camp by 11:45 and started to take down the tent, filter water, and get ready for the final 6.5 miles back to the portal. All of this was made more complicated by the fact that the wind was still blowing really hard as we were packing up. Once we finished, we set out as fast as we could. The next push was uneventful other than passing and talk to many different kinds of people on their way up. It was fun to have the comradery and get congratulated by random people as you walk down the mountain, it made the experience seem more real.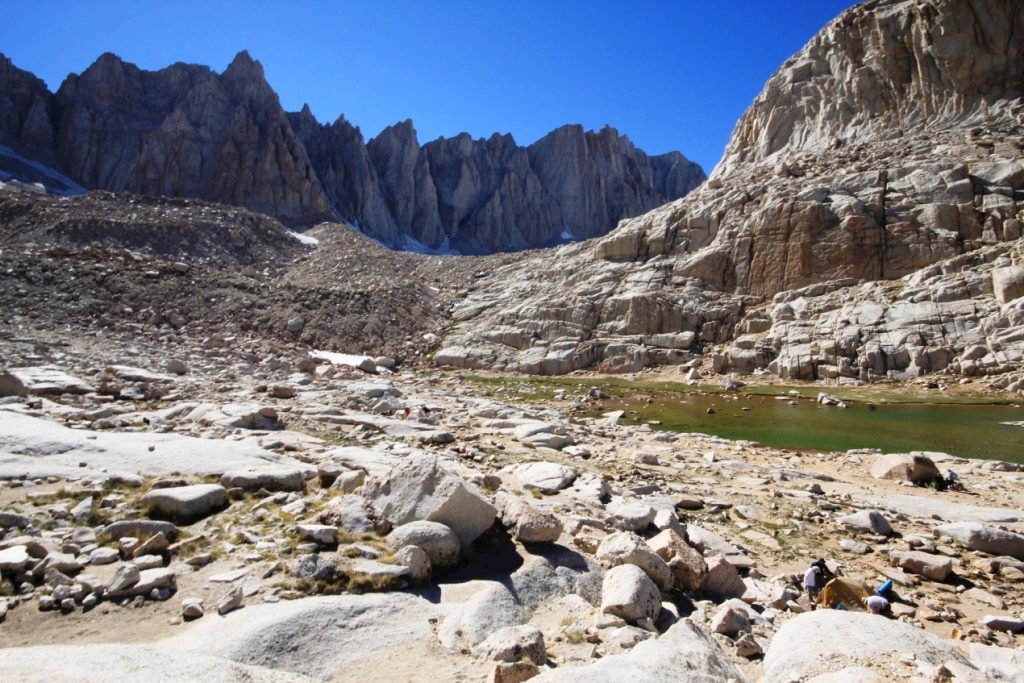 We stopped again at Trailside Meadows, one of my favorite places on the whole trip, and had a short break before pushing past Mirror Lake and the switchbacks above Outpost Camp. After another short break, taking in the beautiful waterfall of Outpost Camp, we set out. Another 30 minutes and we had walked through the meadows and made it back to the trail that split off to Lone Pine Lake. At this point we knew we were 2.5 miles from the Portal.
The last 2.5 miles seemed to crawl by. All of us had our 30-40 pounds packs on and since it was the 13th to 15th mile we were completing that day, everyone was experiencing some sore feet, ankles or knees, so we just had to keep putting one foot in front of the other until we made it back down. This is a beautiful area though with lots of trees, water crossings, and beautiful views of the Alabama Hills and Lone Pine below.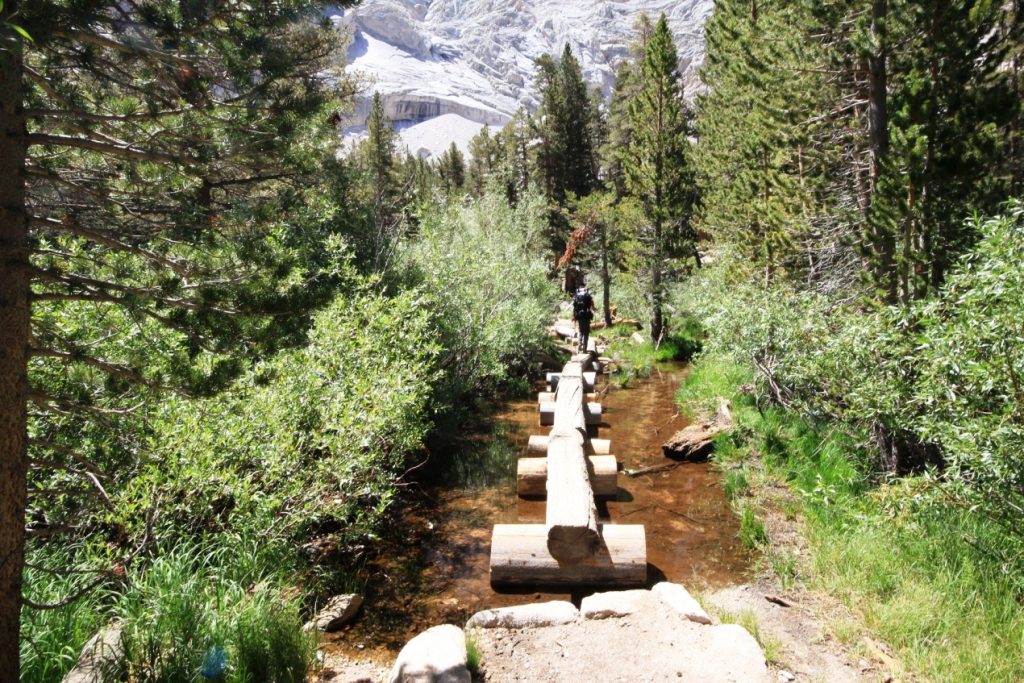 At around 4:30 PM we made it back to the Portal. High fives abounded as we walked under the overhang that signals the start/end of the trail. We weighed our packs one final time and took a video with the trail sign before heading to the Portal for a meal. You can check out the full video of our adventure here.
Video Recap
This video was made in 2012 for a company that no longer exists, it is an excellent way to get an understanding of the hike though.
The only thing we had left to do was to hit the Portal Store for a much-deserved burger and beer before heading down the hill and back to Southern California.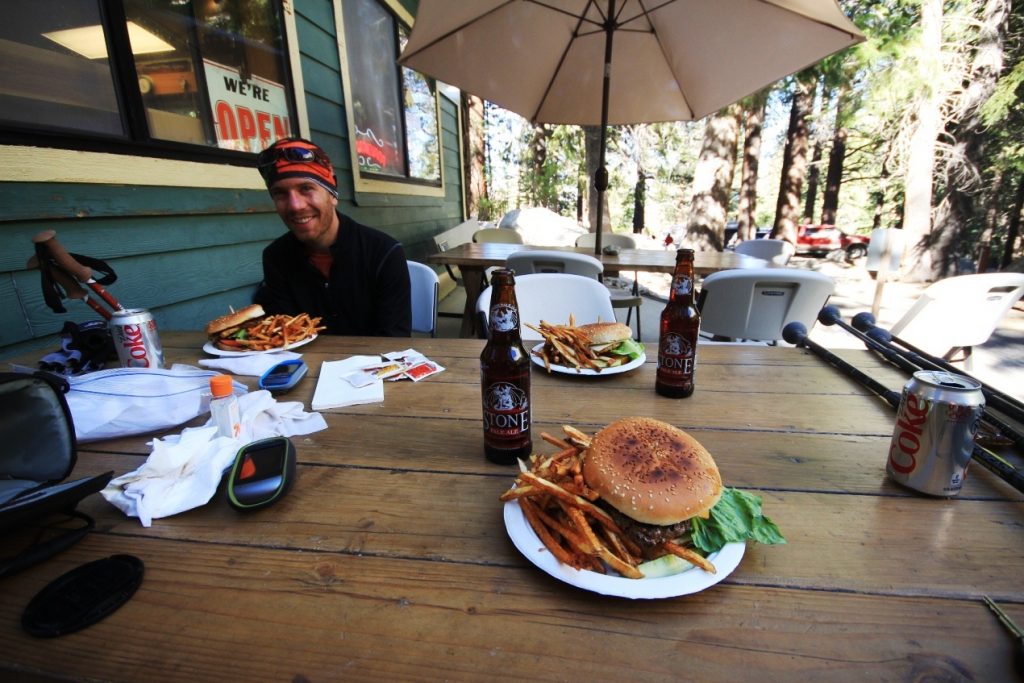 All in all, this was an amazing experience, one that I am super happy to be able to check off my list. Thanks again for the support and for following along with us. From the top of the lower 48, we say thanks! Also, big thanks to the WhitneyZone.com. Those people are amazing at helping your prepare for the hike.
Trail Stats
Duration: 2 days
Length: 22 miles
Total Elevation Gain: 6000 ft (topping out at 14,505)
Difficulty Level: Extremely Difficult