If you travel to the tip of the Baja Peninsula from the months of December to March you really cannot leave without experience one of the most amazing sea life migrations on the planet. Just standing on the cliffs in Cabo allows you to see whales multiple times per day out in the big blue ocean. However, if you are looking to really experience it you must do it up close, and here are the details.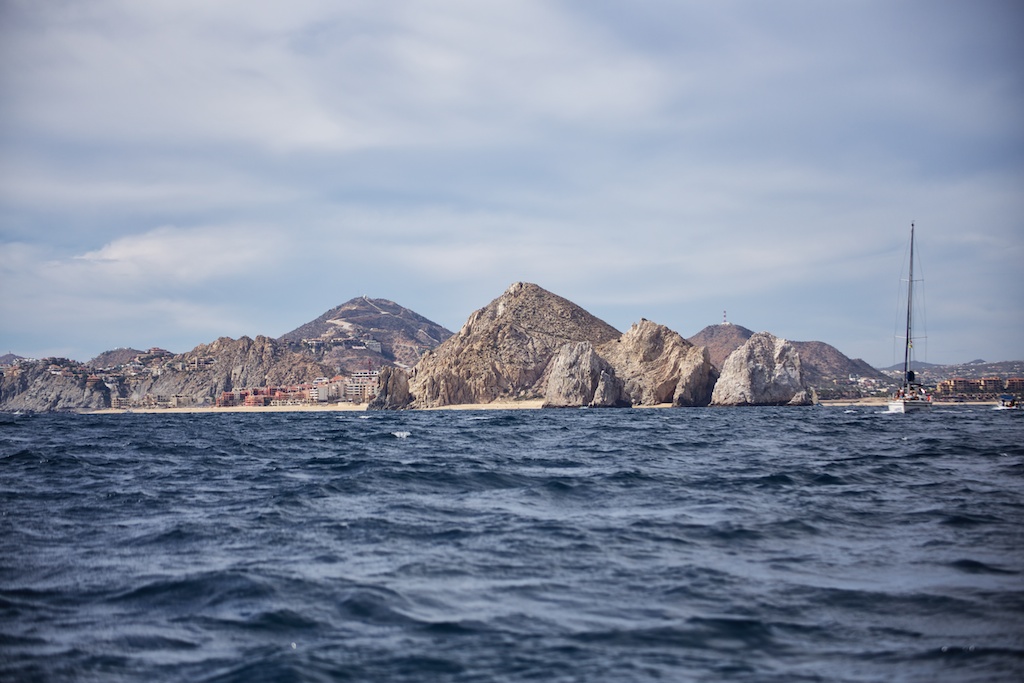 Boat or Catamaran
The two main ways people get out to see the whales are from small speedboats or large catamarans. The catamarans are usually cheaper and often come with free booze but if you are looking for the best experience, a boat is the way to go.
There are many companies that will set you up with a tour, but I like to just head down to the marina and book with someone right there on the docks, the water taxis can be had for a lot cheaper, are faster and are committed to providing a good time in hopes of a good tip (if you have fun make sure to tip). I booked a two-hour trip in the marina for about 40 dollars USA and had an amazing experience.
On the Boat
If you book with a taxi or some of the other small companies on the marina you can also get them to take you out to Lands End on the way to see the whales. Here are some of our stops, all of which I recommend and seeing them only takes about 15 minutes off your trip time.
Lovers Beach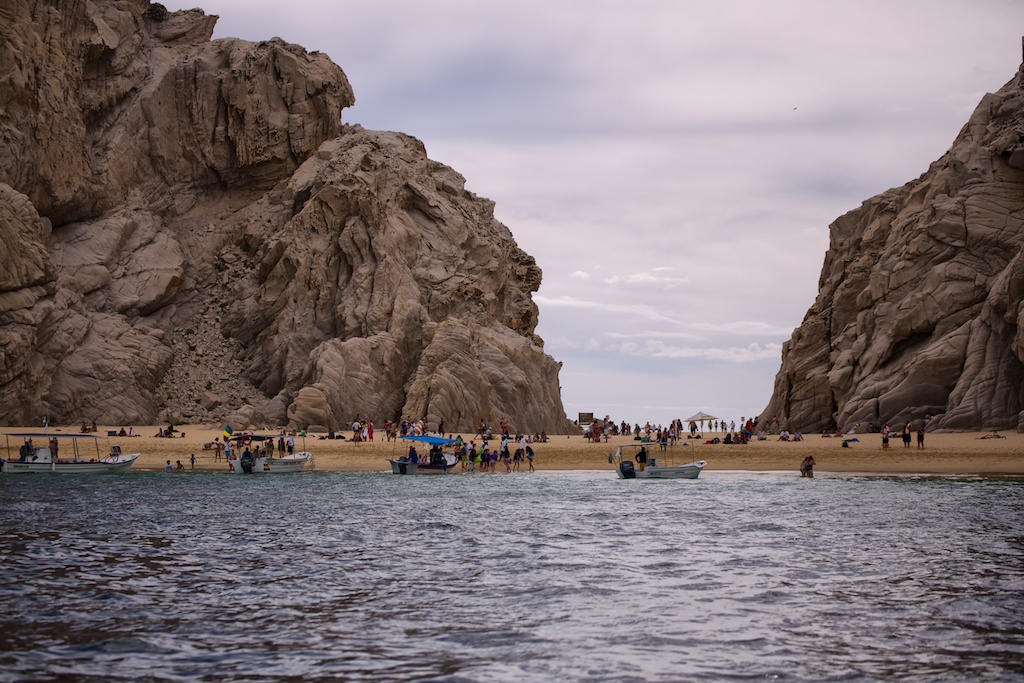 Pelican Rock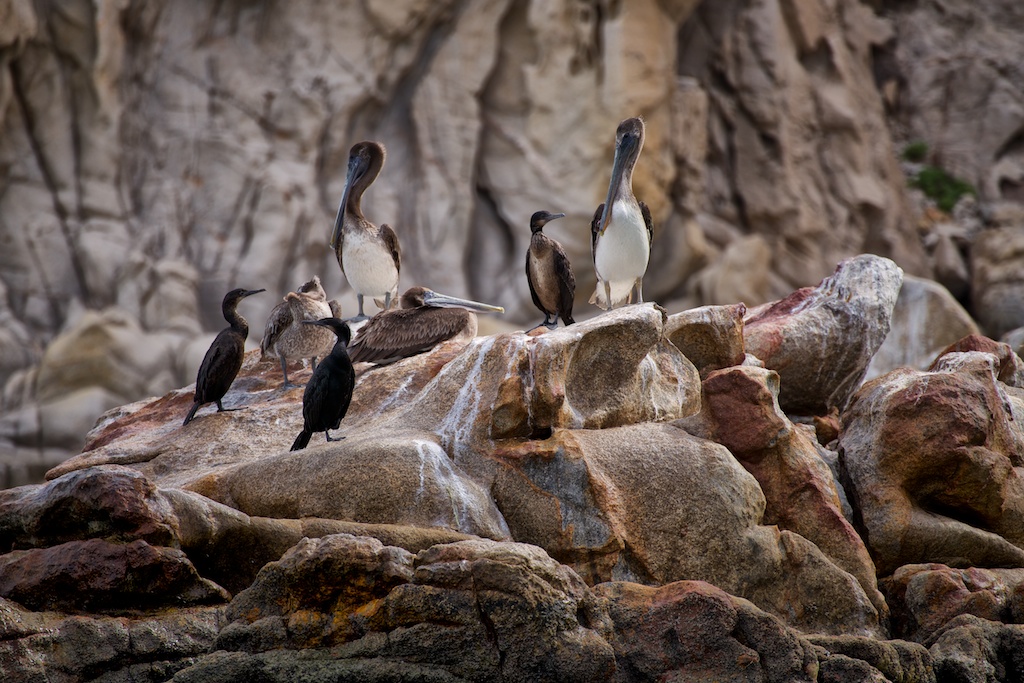 The Arch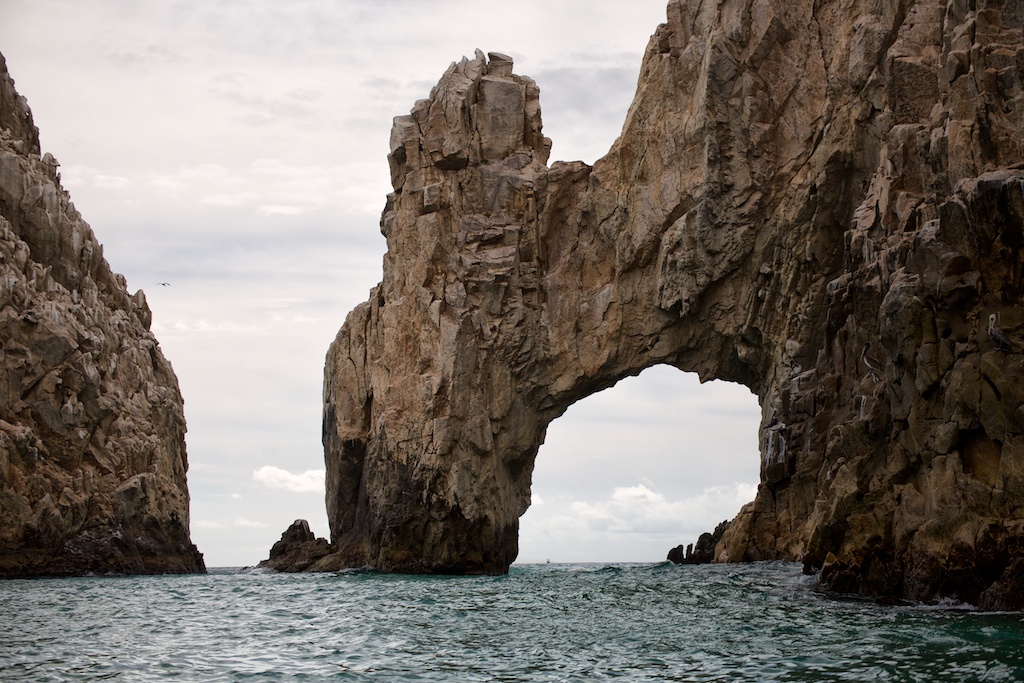 Sea Lion Rock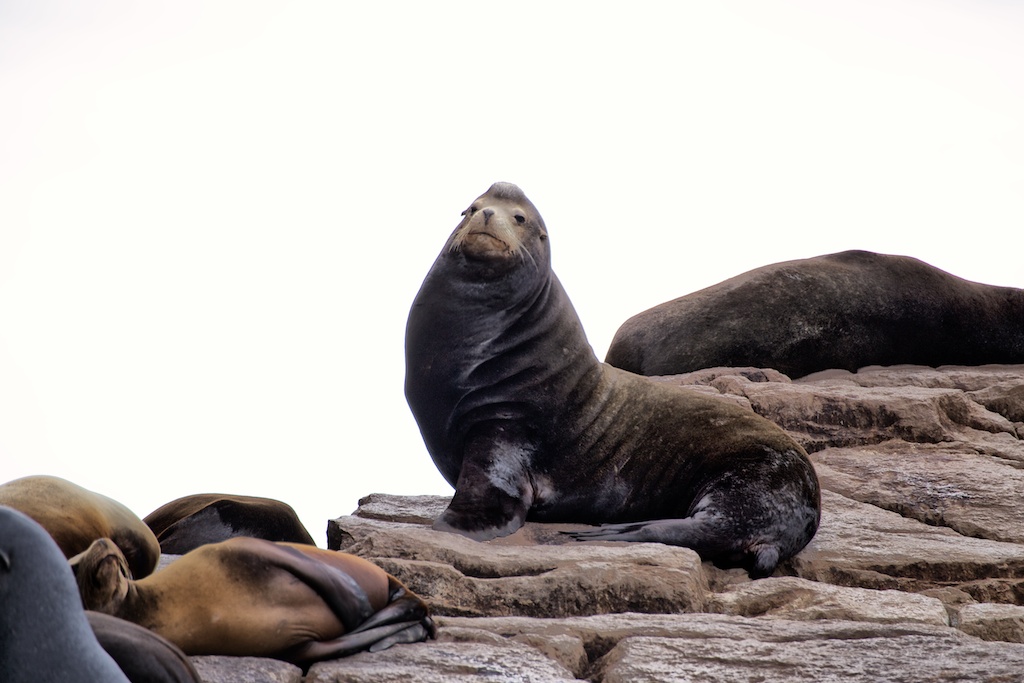 Lands End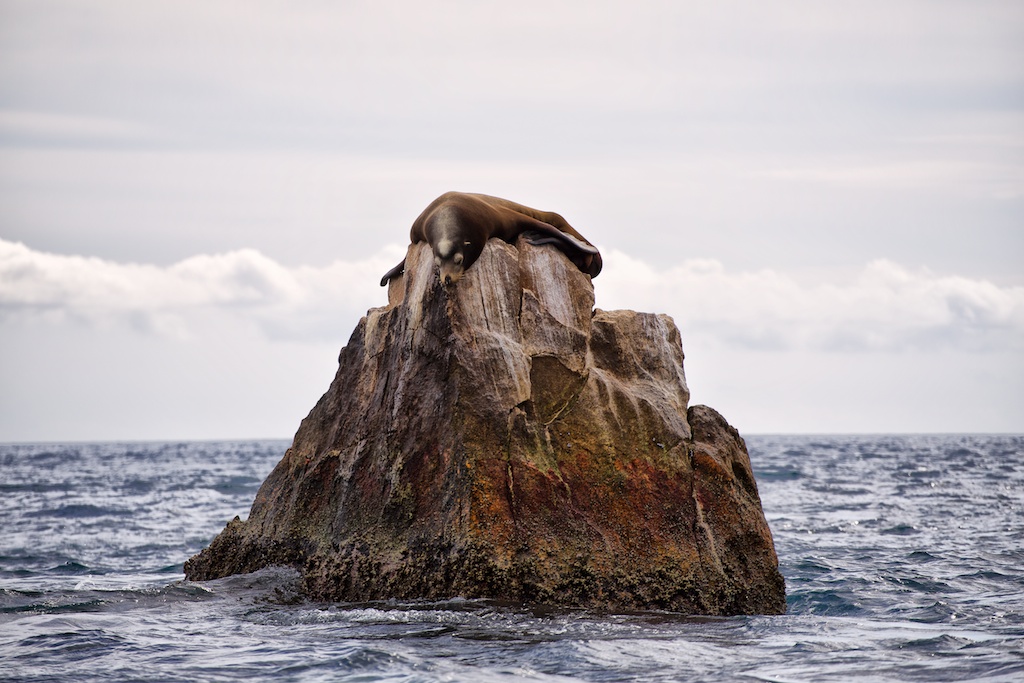 After seeing all of these spots you will proceed out to where all the boats are congregating (usually means there is a whale). When we arrived there was one coming up and down who was surrounding by 8 small boats and a catamaran.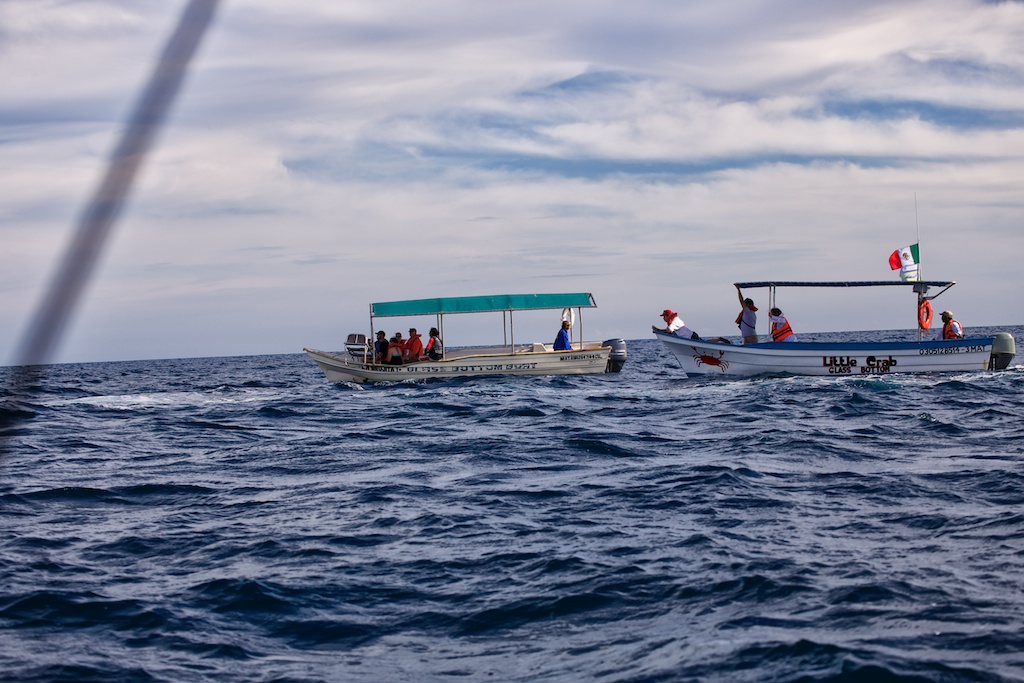 I talked to our water taxi driver and asked if we could go explore and find our own without having to battle the 8 boats so off we went.
It was the best decision we made as after 15 minutes of full bore boating we came across a whale all by ourself. This was amazing as he breached multiple times and even slammed his tail.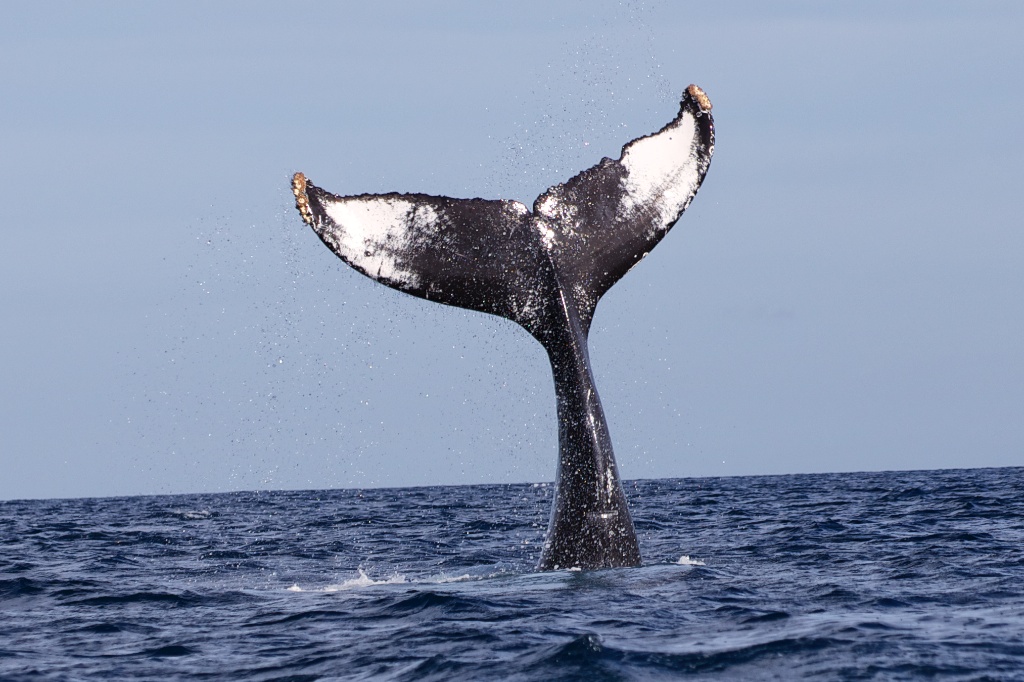 After following along we came across two more whales and the invigorating  continued. There were whales coming out of the water, tails smacking and the collection of 4 boats that were now around us all got an amazing experience. After just watching and taking it all in for a good 30 minutes, seeing at least 5 to 6 gentle giants, our taxi driver said "bye bye whalies" and we were on our way back.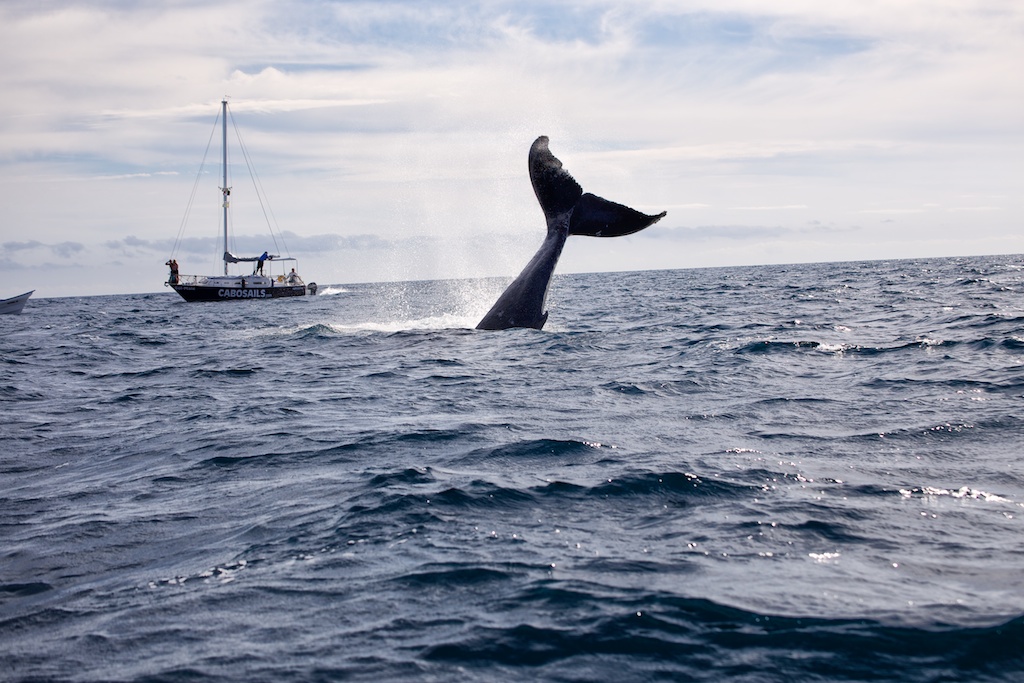 If you are in Cabo San Lucas when the whale migration is happening you have to check it out, you wont regret it (assuming you see whales). Make sure to leave a comment if you have suggestions.