No visit to Canun is complete without a swim in one of the areas famous cenotes. These underground lakes are one of those places that you need to see with your own eyes to believe. While I have not swam in very many, Cenote Ik Kil, which is near Chichen Itza is a perfect way to dive into the wonderful underground world of the cenote. Here is all the information.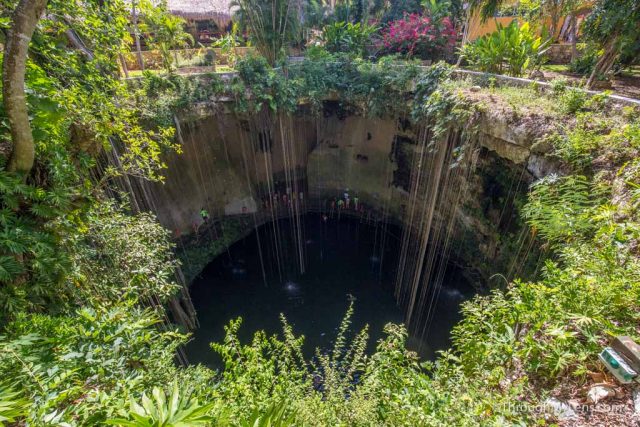 Details
Usually visited on a tour
Must shower before getting in the water
About 100 steps to walk down and up
The Hotel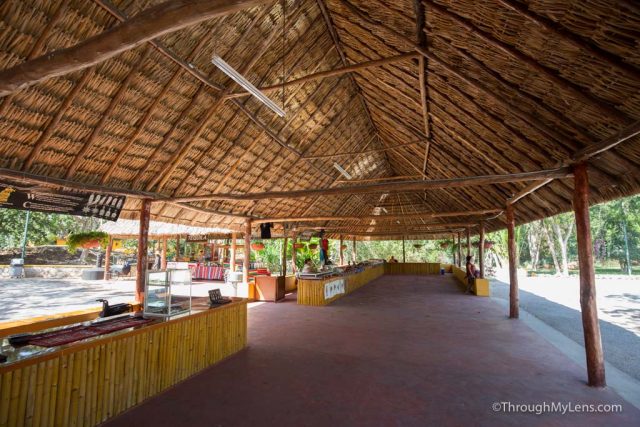 Cenote Ik Kil is actually located on the grounds of a hotel, which makes it a pretty amazing perk for anyone who stays there.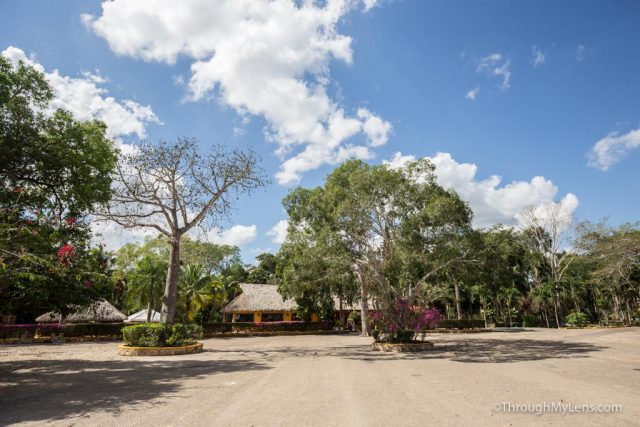 For the rest of us, you will probably visit on a tour after going to Chichen Itza from Cancun. It is one of the more popular swimming holes, and it can get pretty busy, but that doesn't make it any less awesome.
The Cenote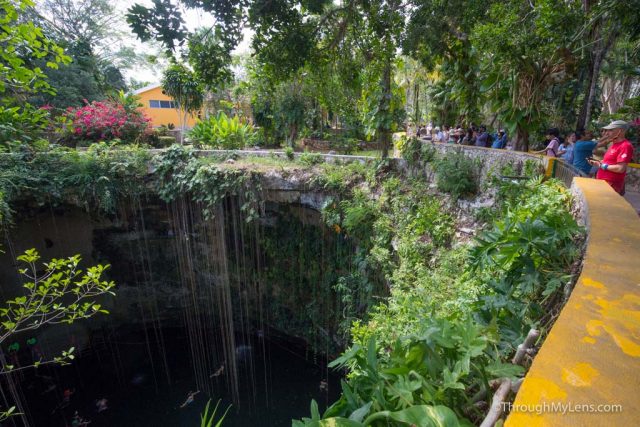 After walking the 100 yards or so through shops and around the hotel rooms, you will make it to the overlook for the cenote. Just seeing it from this angle should be enough to get you excited about what you are about to do.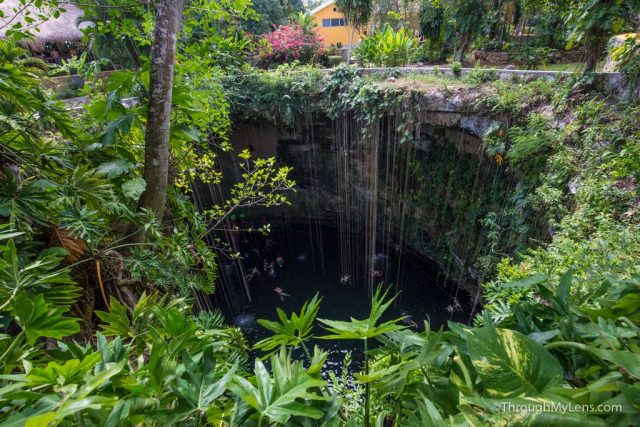 There is a changing area up there as well and after putting on your suit, you will have to shower off with the cold water to keep from contaminating the cenote.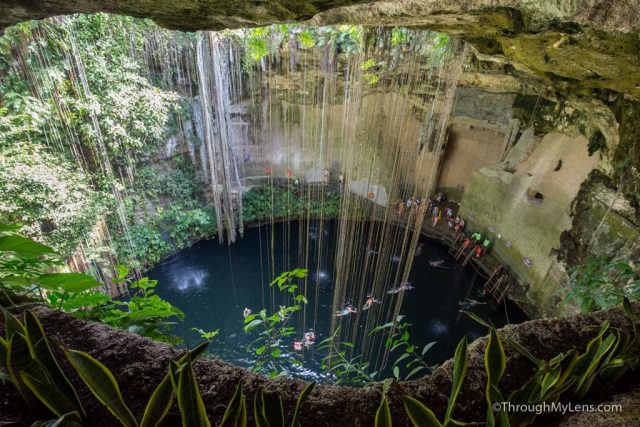 From here it is about 100 steps down to the water, with ample opportunities to take a break and look down at it from different viewpoints.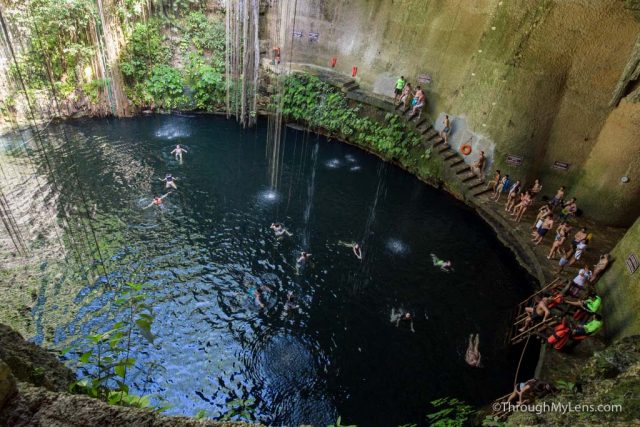 When you get to the bottom, you will see the blue water which is mesmerizing with the small waterfalls going into it and the green moss hugging the sides.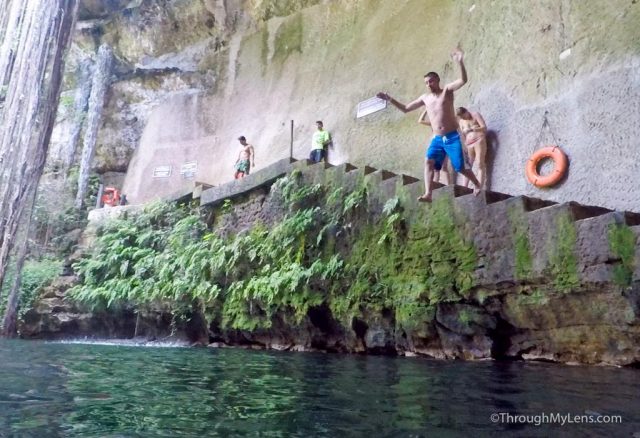 There are three different height platforms that you can jump into the water from, and this really does complete the experience since the largest is about 25 feet off the water. It is a little daunting to be up there looking down at the water but it is a total rush that I really recommend you try.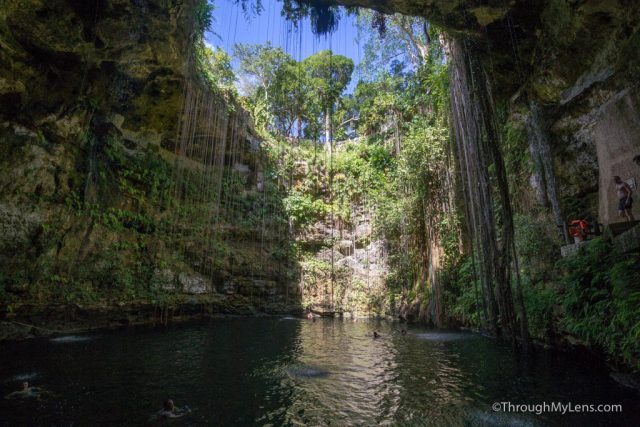 The water is really deep and there is only one small type of catfish that lives in it. It is weird to see the small fish under the water but you will be so excited about the surroundings that it won't matter.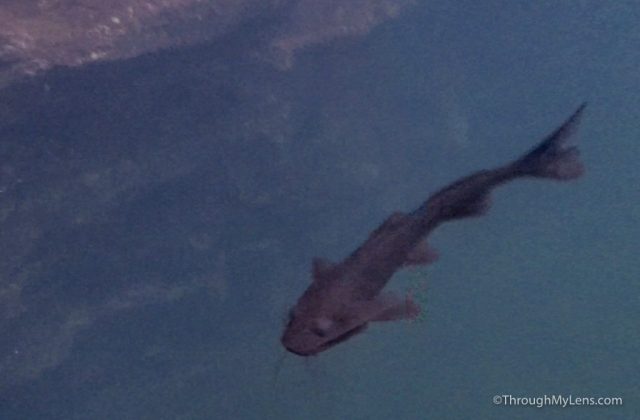 I spent a good 30 minutes just jumping in and exploring the area over and over again, and it was one of the more fun adventures I did while in Cancun. Be sure to visit a cenote when in the Cancun area as I am sure you will have an amazing experience as well. Let me know which one you recommend in the comments.