The Mayan Museum in Cancun is located right in the heart of the city's hotel zone. If you are staying in the area, then you must check it out. This museum has one full floor of exhibits as well as an extensive exterior area which spotlights Mayan ruins found in this very spot. It is a great way to spend an hour, and if you are not visiting some of the areas other ruins, then it may be your best way to explore Cancun's history. Here is all the information so you can visit for yourself.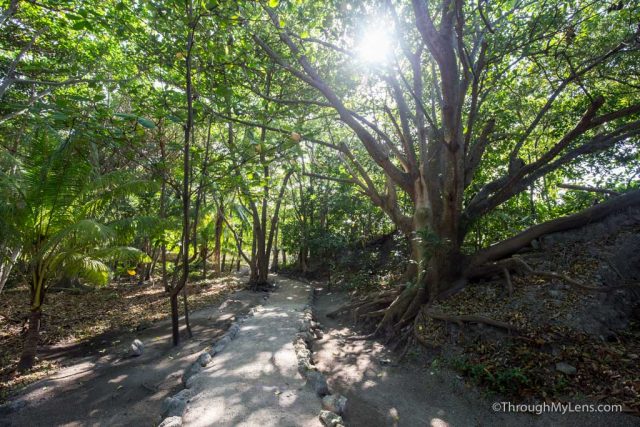 Details
69 Pesos, free on Sunday
Hours: 9 AM – 5:30 PM, closed Mondays
Location: Blvd. Kukulkan km 16.5, Zona Hotelera, 77500 Cancún, Q.R., Mexico
The Museum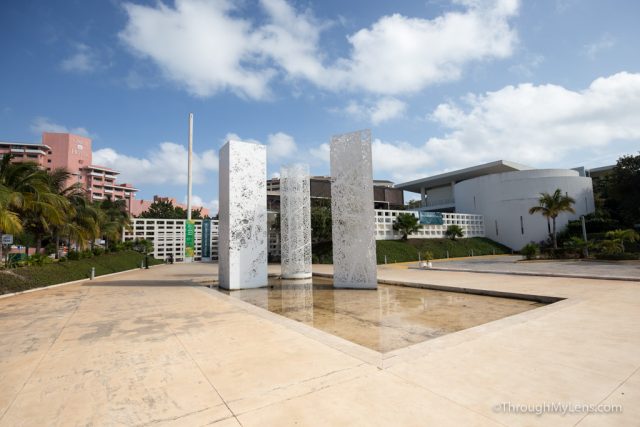 After getting to the museum, you will walk past the pillars outside and grab yourself a ticket to enter. I went on a Saturday, and there was surprisingly not a lot of people visiting it with me.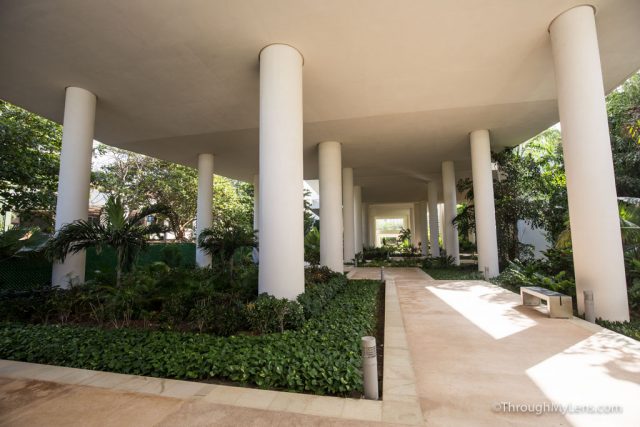 I started by walking through the first floor, which had a few colorful sculptures, lots of plant life and not a lot else. It was a beautiful, serene place in the museum though.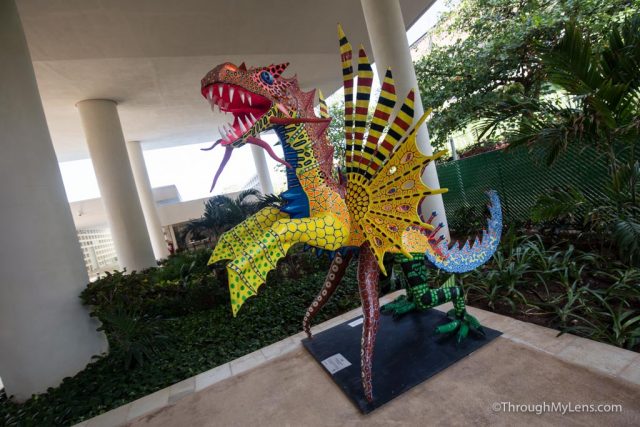 They had these large colorful sculptures that were fun to see on their own.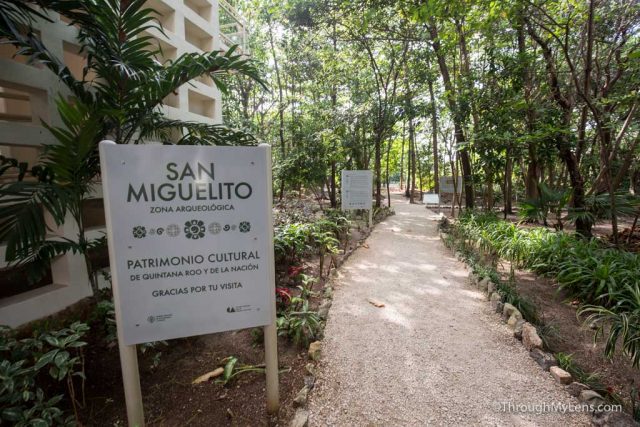 This area fed into the exterior portion, which was the highlight of the entire museum and was worth the price of admission itself.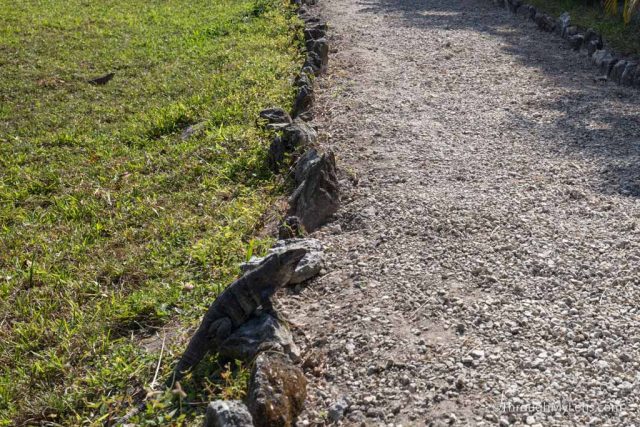 The outer part of the museum is a selection of ruins that have all been well preserved.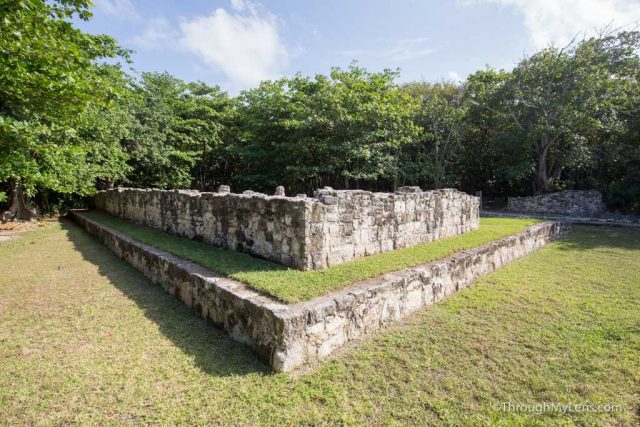 I found it to be a fantastic place to explore as it exposes the way Cancun would have looked back in the day, with lush trees and iguanas instead of hotels.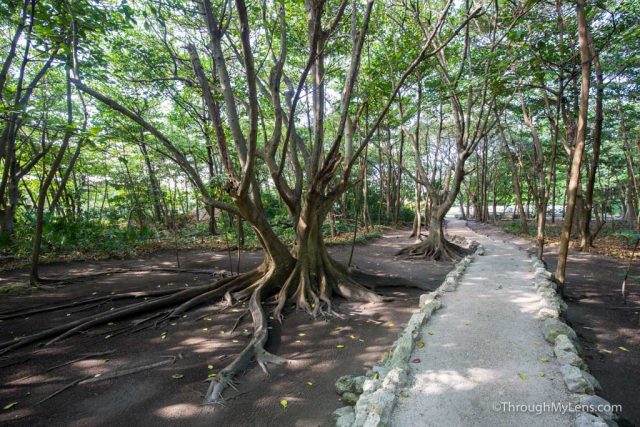 As far as iguanas go, they are everywhere so if you want to see them on your vacation then look no further then this museum. I saw probably 15 while I was there and they are fast runners which surprised me.
Here are a few of the things you can see in this area.
Art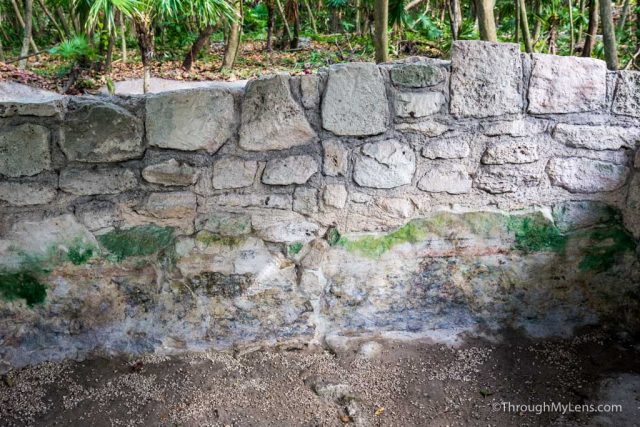 There is one section where there are a few paintings on the rocks that are colorful and old.
Ruins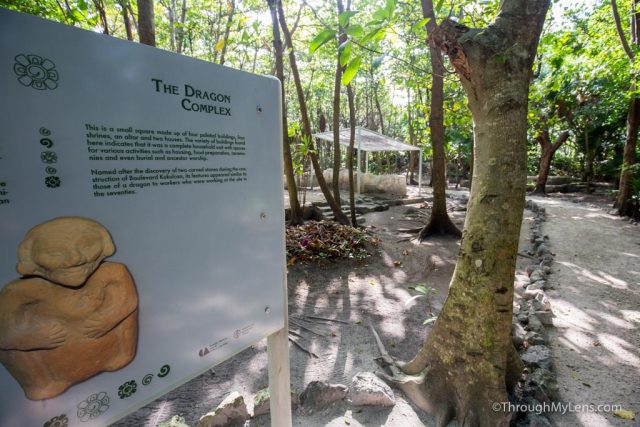 This is one of the first things you will see when you enter the area. It was crawling with iguanas when I went, and it was awesome to see.
The Pyramid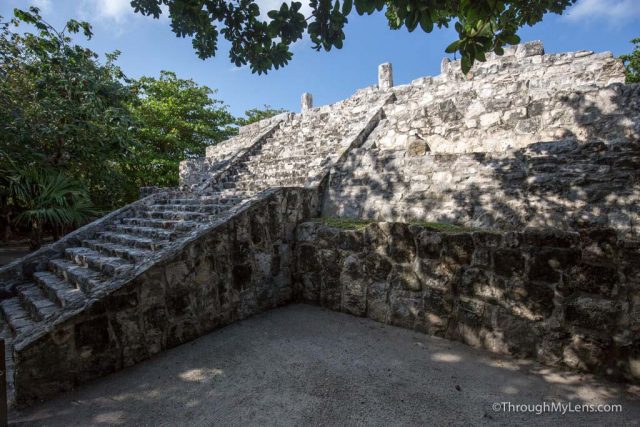 This is the last section of the exterior part of the museum; it is a completely restored monument from ancient Mayan times. While it is small compared to others we saw at Ek Balam and Chichen Itza, it is still amazing to see it in such great condition.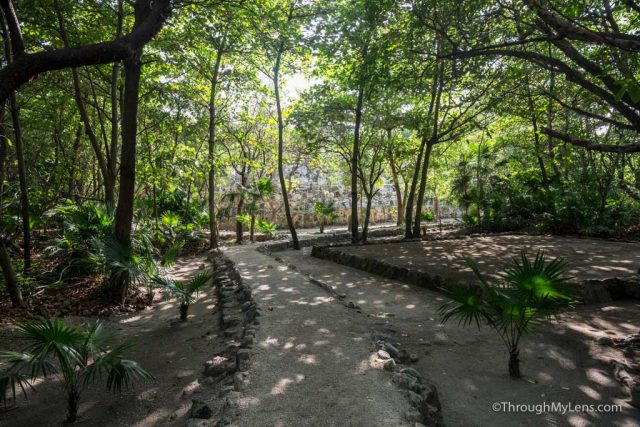 This part was the highlight of my time in the museum for sure; I went back the next day, since it was free on Sundays, to see it again. You will also see some remarkable trees all along the path that make for amazing photos.
The Exhibits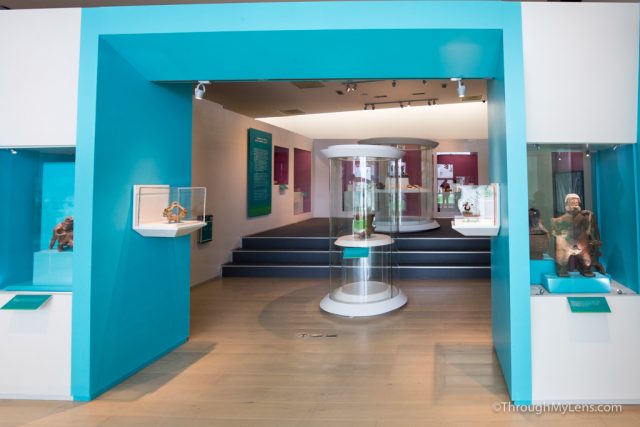 After getting back to the museum proper, I would recommend heading up to the second story to see the exhibits.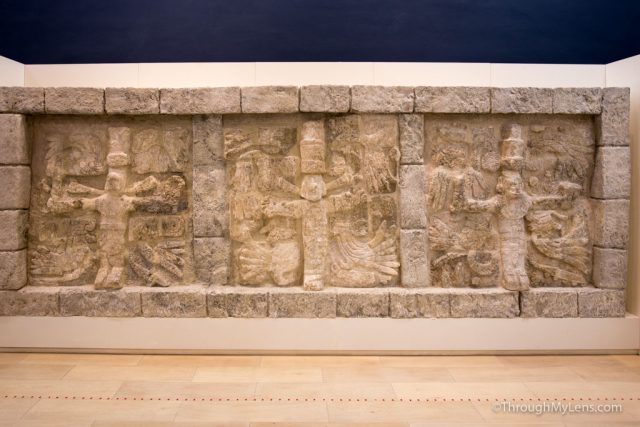 The exhibits were clean and well laid out, with lots of unique artifacts in the cases.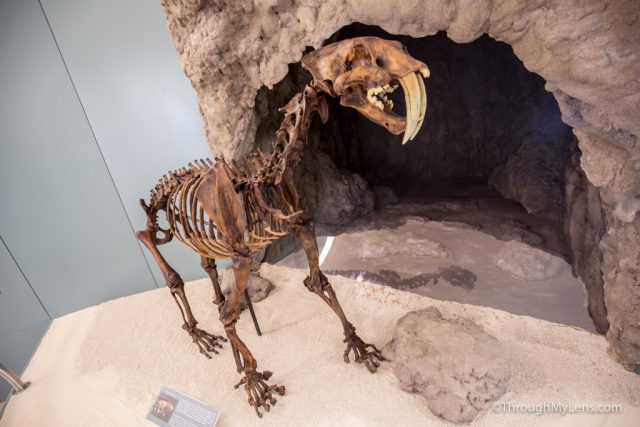 I will say that I went through this area pretty fast though since all of the text was in Spanish, and I do not speak it well. I still enjoyed myself as there were lots of fun things to look at.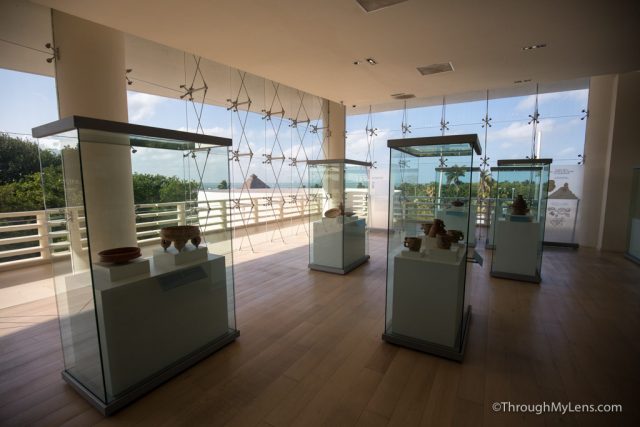 After about an hour and a half, I exited the museum full of fun experiences and photos. This is a great spot to explore in Cancun and one that I highly recommend. Just the exterior portion is worth the price of admission. Be sure to check it out next time you are in the area and let me know what you think in the comments.