Seattle, Washington is one of the most popular tourist destinations on the west coast of the USA. It is a city on the water with tons of things to explore ranging from outdoor activities to shopping, museums, and restaurants. I have been many times over the years and always find myself wanting to go back to this awesome town to see what new adventures I can find. I made a video and a list of my favorites below. Check it out and let me know what I left off in the comments.
22 Favorite Spots to Explore in Seattle
Pike Place Market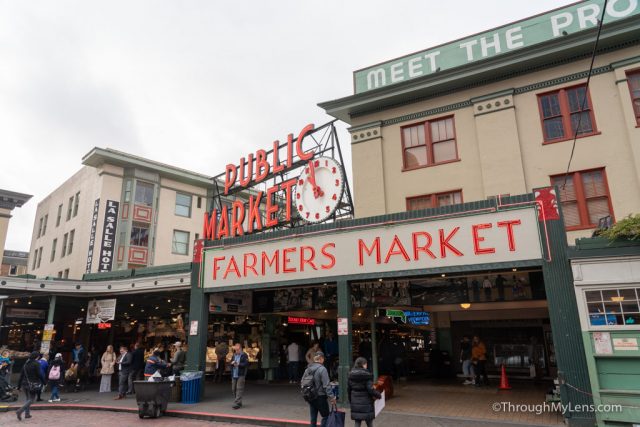 As one of the most famous places in Seattle, Pike Place Market is a fun stop in the city. You can see the famous flying fish in the market, walk down to the gum alley, or even visit the first Starbucks. I like walking up and down the rows of vendors and getting some fresh fruit or some seafood to cook at home. If you are planning to go to the first Starbucks, know that there will be a long line. You can always just take a picture here and go to my later recommendation for your Starbucks fix.
Chihuly Garden and Glass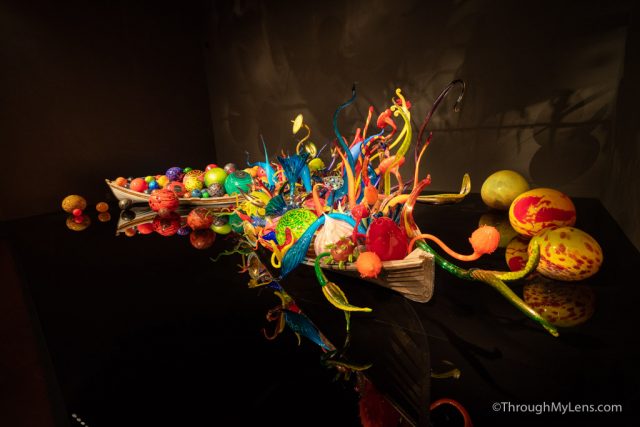 Located near MoPOP and the space needle, the Chihuly Garden and Glass Museum is one of my favorite things to do in Seattle. All of the glass sculptures are created by world-renowned artist Dale Chihuly, and it was opened in mid-2012. While pricy, this museum is amazing and features many pieces of beautiful glass art that are sure to impress the whole family. My favorite was the glass orbs that were sitting in the boats in the middle of the museum, but there is a lot to like here.
Space Needle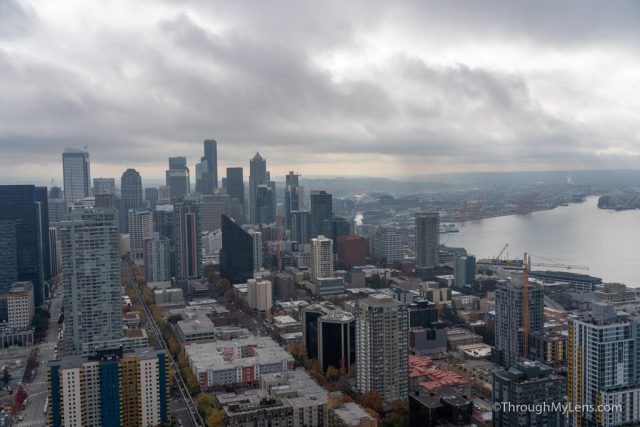 As the most recognizable part of the Seattle skyline, the Space Needle is a great spot for tourists to visit. While not as tall as some of the other downtown observation decks, it has a great 360-degree view with an open-air observation deck. Below that there is a revolving area with a glass floor that you can walk on, which is a gun experience.
Gasworks Park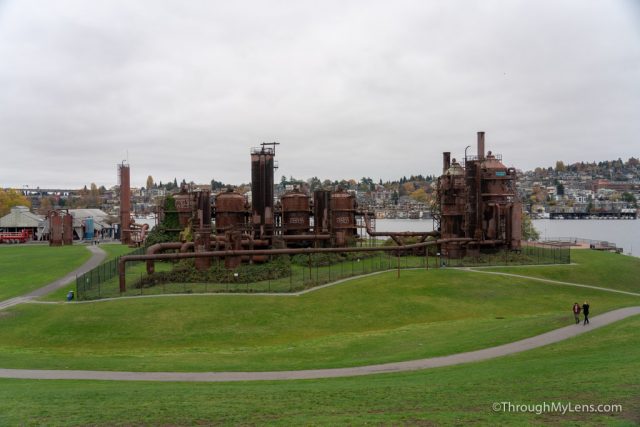 Gasworks is my favorite park in Seattle. It has impressive views of the Seattle skyline and a unique collection of old metal structures. The park has a large free parking lot, and lots of places for kids and adults to explore. Many times I have grabbed lunch at a local spot and just gone out to sit on the park benches and look out over the city. Be sure to also walk up the small hill where they have a rose compass on top and good views over the entire park.
Discovery Park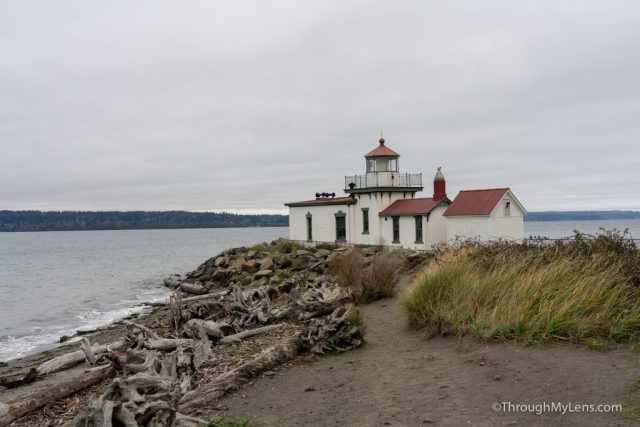 Located in the northwest part of Seattle, this large park has miles of hiking trails, and is a beautiful place to explore. The main draw is the lighthouse located right out on the point, and which is accessed by a 3 mile round trip trail. The trail is nice, going through dense foliage and along coastal views to get out to the lighthouse itself. This park is a great half day stop that allows you to get a little workout while seeing an old historic lighthouse.
Freemont Troll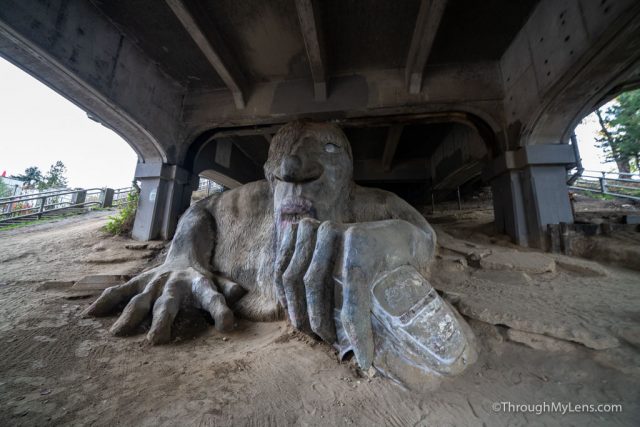 Made famous by the movie 10 Things I Hate About You. The Fremont Troll is a much visit in the city. This troll lives under the massive Aurora Bridge and it holds a full Volkswagen Beetle in its left hand. Parking can be a little difficult here, but it is worth a short walk to see this big troll.
Museum of Pop Culture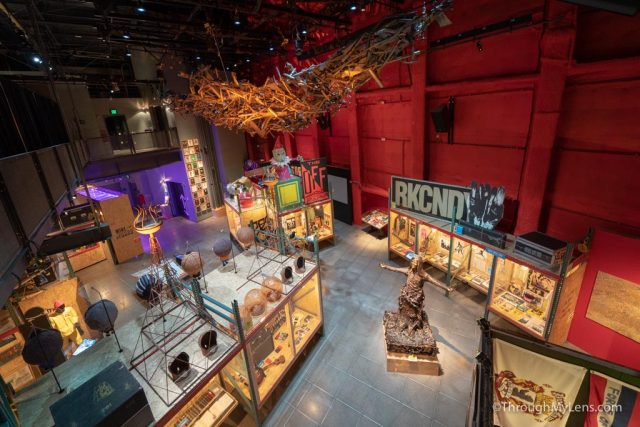 Next to the Space Needle, this museum used to focus on music only but has shifted to include all pop culture. There are still exhibits on Nirvana and Pearl Jam, two important Seattle bands, but there are also exhibits on sci-fi movies, fantasy stories, and Marvel superheroes. Don't forget to see the Chris Cornell statue that was just installed outside of the museum as well.
Olympic Sculpture Park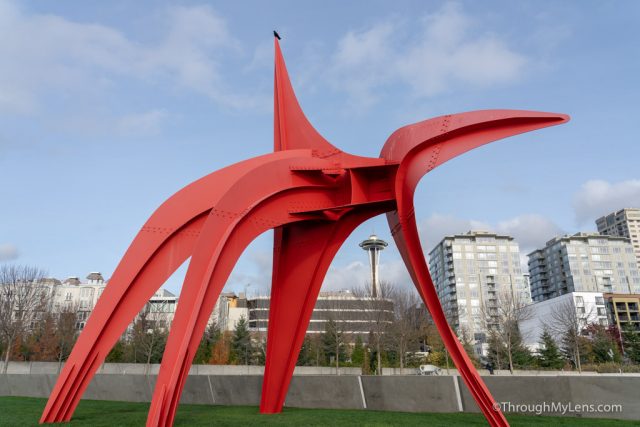 This 9-acre park was created by the Seattle Art Museum and features a bunch of unique sculptures right next to the water. It is free to explore and features many permanent and rotating exhibits. The park also has benches to relax at that give you a good view out over the water.
Starbucks Roastery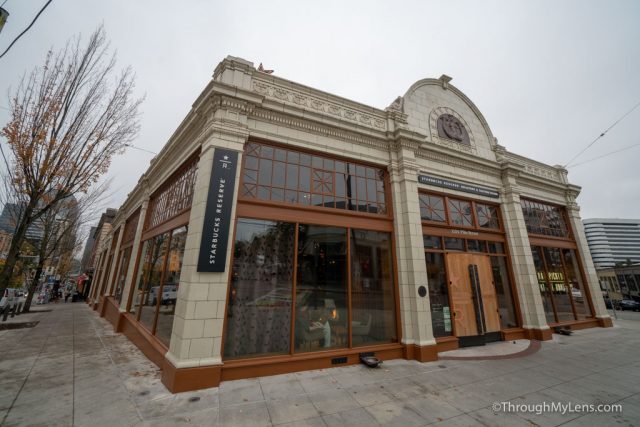 Walking into this massive Starbucks roastery feels like walking into a Willy Wonka inspired world. Copper pipes are running along the walls, all sorts of coffee making contraptions and roasting is pretty much always taking place. They have an extensive menu of options like cold brew aged in whiskey barrels and coffee related cocktails, as well as dozens of different types of pastries and pizzas. Do note, that the drinks are more expensive then you would anticipate here though.
Archie McPhee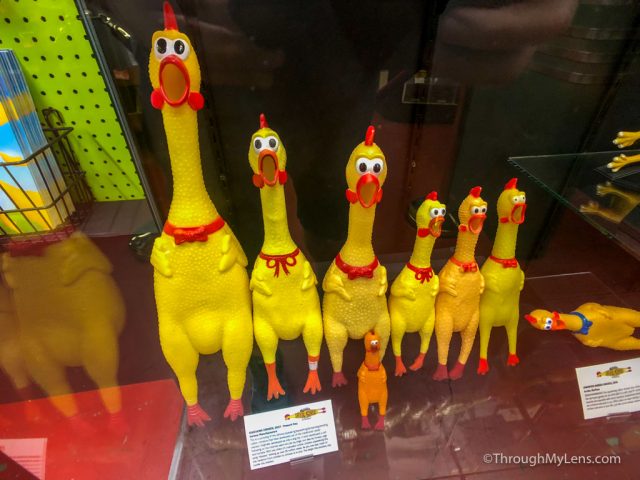 If you have seen my videos then you know I like the slightly strange spots, of which Archie McPhee easily fits onto that list. This store has been a Seattle staple for decades and features everything from masks and costumes to a yodeling pickle. In the back, they also have a rubber chicken museum complete with the worlds largest and smallest rubber chicken. I never leave without buying something from this store.
REI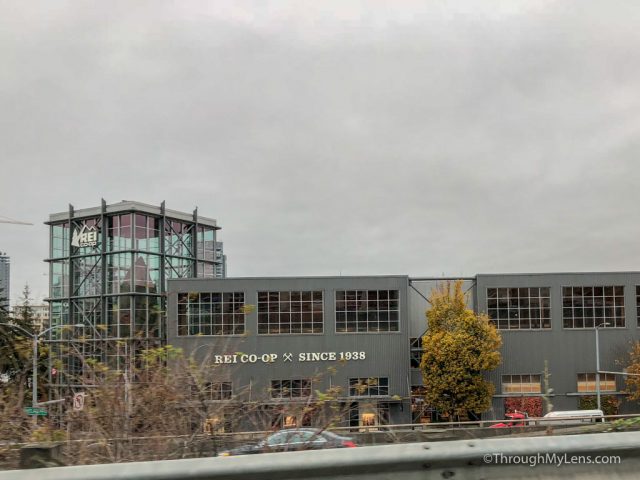 As a huge fan of the outdoors, the flagship REI is something that I never skip a chance to visit. This store has pretty much everything you could ever want from an outdoor store, and a bunch of fun things to see like a wooden yurt and a three-story climbing wall. Plus, the parking structure gives you one hour free which is nice in downtown Seattle.
Pioneer Square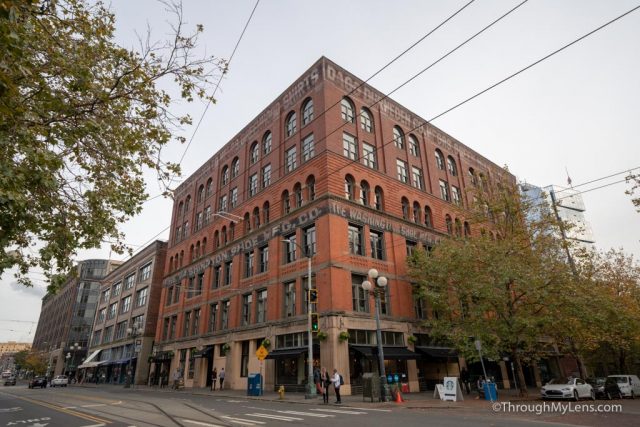 Pioneer Square is a small area of downtown Seattle that features many of the cities most historic spots. In Pioneer Square, you can take the underground tour of Seattle, go to the Klondike Historical Park (which has many exhibits on the area) and visit the UPS waterfall (where the company UPS was created). Also, I always love visiting Flatstick Pub which is an indoor mini-golf bar with food, drinks, and awesome mini-golf courses, what's not to like?
Alki Beach Water Taxi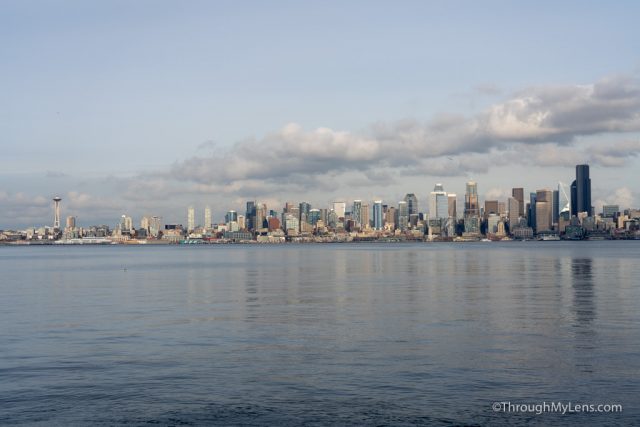 Since Seattle is surrounded by water, some of the best views are via boat. If you have time, you can take the ferry over to Bainbridge Island and explore for a half-day, or if you don't have time, take the water taxi over to West Seattle and hang out on the beach or eat at Marination Station. The water taxi provides excellent views of the Seattle skyline both directions, and if you are lucky, you might see some seals as well.
Amazon Go Store & Spheres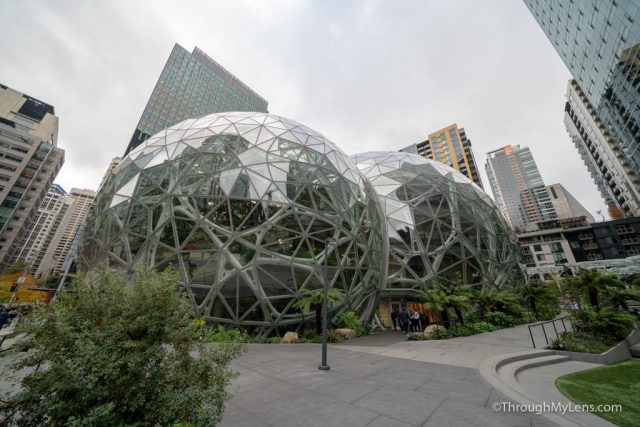 Seattle is the home of Amazon, one of the most popular brands in the world and they have made their mark on the downtown. The Amazon Spheres are not open to the public, but they are a unique set of buildings to see while in the city. Next to them is an Amazon Go Store, which is a futuristic shopping experience where you download an app, scan it, then just walk out of the store with whatever items you grab to be charged automatically for them. It is pretty crazy to experience and certainly unique until these stores become more of the norm.
Kerry Park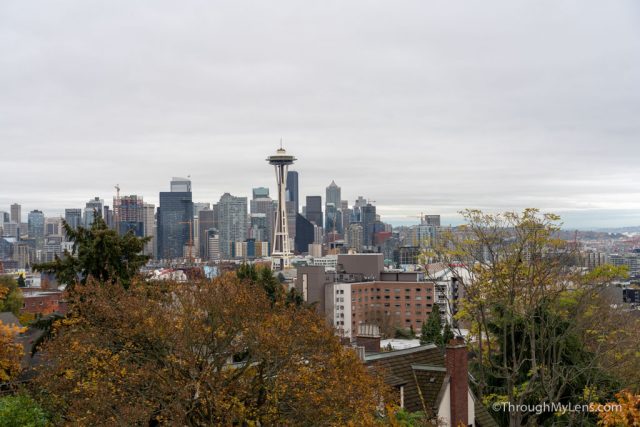 In northwest Seattle, Kerry Park is one of the best views in the city. This small park has only a half dozen or so street parking spots, but it provides an amazing vista of downtown Seattle, the Space Needle, and Mt. Rainer if it is clear. I have spent many sunsets and sunrises at this spot, and I never get tired of the views.
Snoqualmie Falls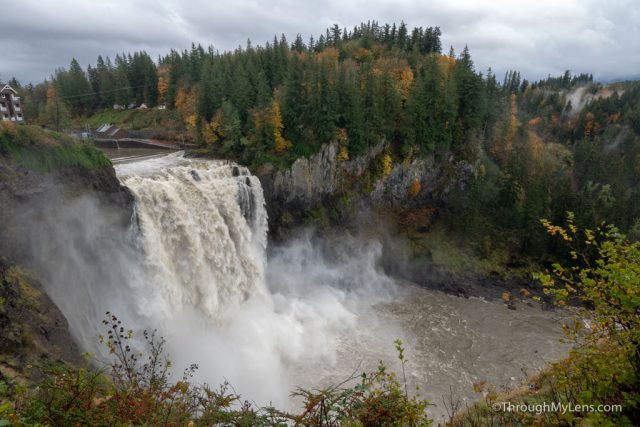 Seattle is actually home to many amazing outdoor adventures, and one of the easiest to access is Snoqualmie Falls. This massive waterfall is only 30 minutes drive out of downtown Seattle, and it is a sight to behold. You can take it in from the observation deck viewing area, or you can go on a 1-mile round trip hike down to the bottom. While not super close when you get the bottom, it is still a fun viewing area for this impressive waterfall.
Now moving into food, here are some of my favorite spots in the city.
Paseo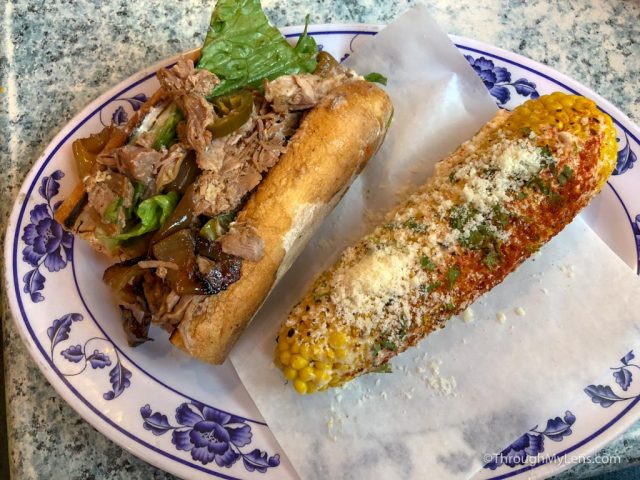 Paseo is home to one of the country's top-rated sandwiches, and it is easy to see why. This small shop in Ballard, which has expanded to other locations around Seattle, has amazing Cuban inspired sandwiches. I recommend that you get the number 1 and it is rare that I don't visit this spot at least twice when I am in Seattle.
Top Pot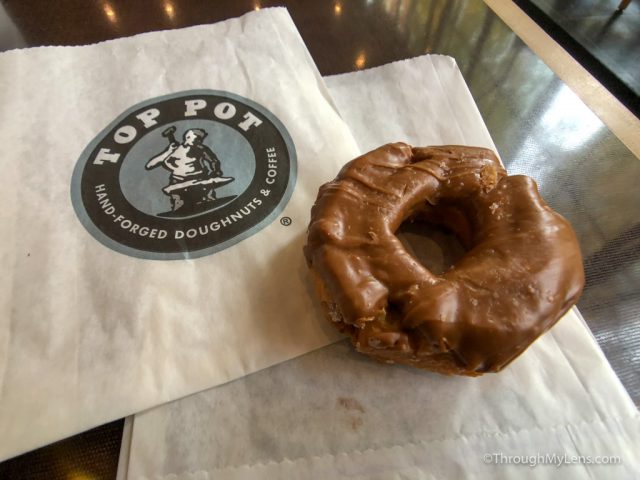 Donuts are one of my favorite things, which is why Top Pot is a must visit in Seattle for me. This popular donut establishment is located all over the city but the two-story flagship is my favorite. They have some fantastic donuts with a focus on unique types of old fashioned donuts, and I always enjoy trying whatever the seasonal flavors are.
Marination Station
Marination Station is a popular food truck turned brick and mortar restaurant with multiple locations. I usually go to the Capitol Hill location, but if you take the water taxi I mentioned earlier then you can go to that one as well. The tacos are what you get here, and it is a Korean / Mexican mashup that is hard to beat.
Thai Thom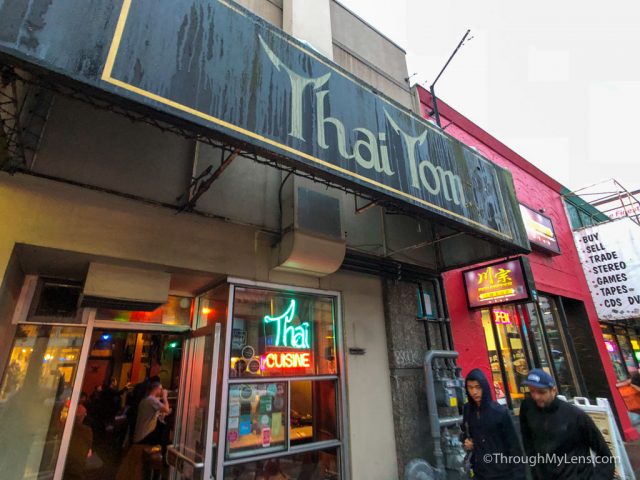 Thai food is a dime a dozen in Seattle, but my favorite spot is Thai Thom. It is situated in the downtown area near the University of Washington and is tiny so be prepared to wait. It is fun to sit at the bar and watch them cooking the food in front of you, but I usually call in my order and take it to go to avoid the line.
Beechers
Since so many people will be looking for a place to eat near Pike Place I figured I would share my favorite. Beecher's Cheese is a Seattle institution, and you can see them making cheese through the window when you are there. The grilled cheese and tomato soup is impressive here, plus you can try cheese samples while you wait. I recommend taking it to go and walking up to Rachel's Ginger Beer to grab a fun flavored ginger beer to go with your meal.
Serious Pie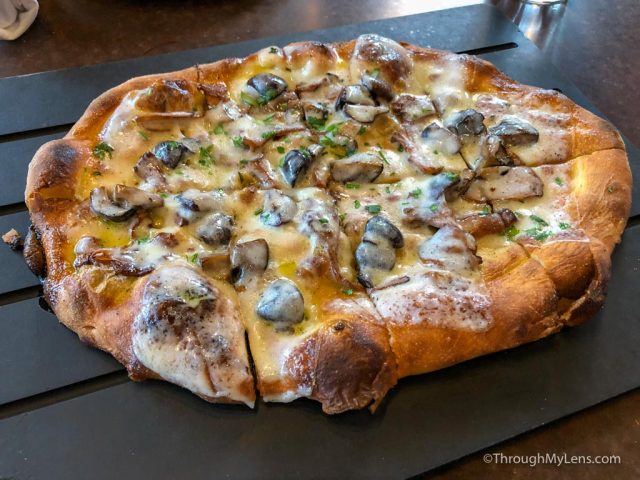 My last recommendation is Serious Pie, one of Seattle's most popular pizza places. Started by famous Seattle restauranteur Tom Douglas, this spot has all sorts of amazing pizzas, with my favorite being either the clam pizza or the mushroom one. They also make biscuits which are amazing as well for a quick breakfast or even for a lunch sandwich. Check it out next time you are in the city.
So there you have it, my favorite spots in Seattle. Let me know what I left off in the comments.