Bourbon is known as America's native spirit, and as such, it has a rich history dating back over 200 years. While bourbon can be produced outside of Kentucky, the state is responsible for 90% of all bourbon sold globally. One of the main reasons for this is the limestone which works as a natural filter for the water. There are over 60 different distilleries in Kentucky and 18 on the state's official bourbon trail. We didn't get to all of them, but we spent the better part of a week visiting 13 distilleries, and here is what we found.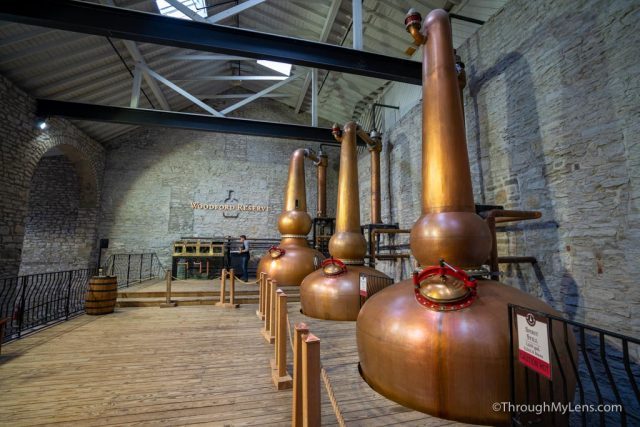 Video
Here is a video of all these recommendations or read on for more information.
There are three main areas where most of the distilleries are located. The first is bards town, the second is Louisville, and the third is Lexington. There are, of course, distilleries outside of these three areas, but most of the main ones will be near one of the above towns. All of these were done over four days, and if you are taking tours (which easily last 1-2 hours) and driving in between the distilleries, which can be up to 30 minutes, you don't want to do more than 2-3 a day probably. The exception is when you are in Louisville since many of those are close together.
Bardstown
To start our journey, we went to the historic city of Bardstown and visited a few of those distilleries, with the first being Makers Mark.
Makers Mark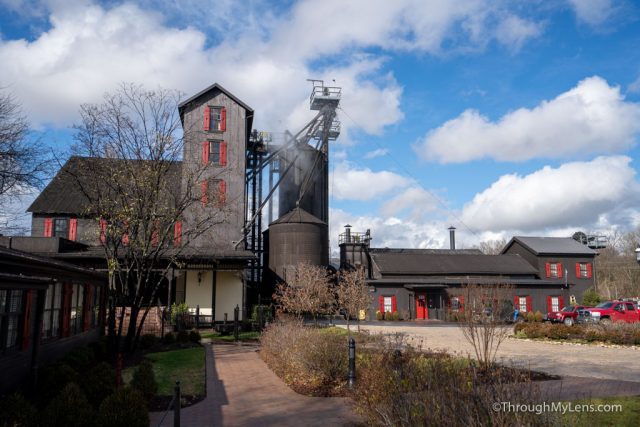 Makers Mark is one of the most well-known distilleries as the hand-dipped wax bottles can be found worldwide. The property was incredible, with sprawling green open space and large historic buildings producing the whiskey. It is about 25 minutes south of Bardstown. The tour here is one you should do since the property is so incredible to see. We got to see the mash on the tour and even dip our fingers in it to try it. We also got to go into a rickhouse and learn how they rotate barrels to maintain the aging process and that there is no specific time for aging as it is all done via taste. From there, we saw the bottling line and even got to see them hand-dipping the bottles before ending with a bourbon tasting. It was a great first stop on our trip, and if you are so inclined, you can buy a bottle from the gift shop and wax dip it yourself as well.
Heaven Hill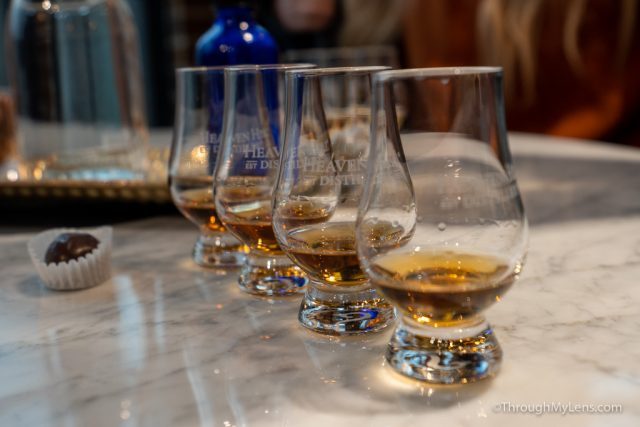 Moving on from Makers, we headed to Heaven Hill next. Since they still have a lot of construction going on, we opted not to take the tour and to do a tasting. If you are a bourbon connoisseur, you will not want to miss this tasting. It was pricy at $20 each when we went, but you got to taste many quality bourbons with one bottle, even retailing for over $250. It was a fun way to explore some of the more premium bourbons while on the trail.
Lux Row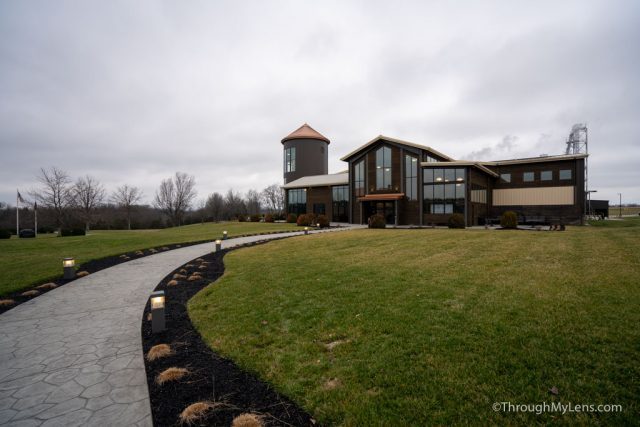 Next, we headed to Lux Row. This was one of the more modern distilleries, and it was on a beautiful property as well. We didn't take a tour here either, but we tasted a few bourbons and walked around the property a little bit before heading on.
Jim Beam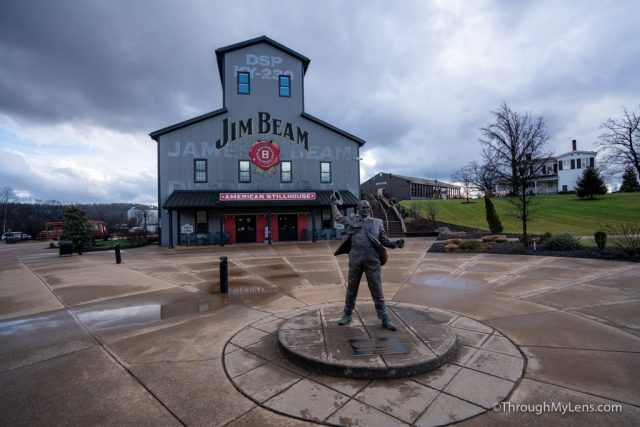 When you leave Bardstown and head to Louisville, you will pass by the Four Roses warehouse and the Jim Beam distillery. We skipped Four Roses cause we planned to go to the actual distillery near Lexington and just went to Jim Beam. Jim Beam is the largest producer of bourbon in the world, and their property is like a small town with a restaurant, many rickhouses, and a massive processing facility. We took a tour here, and it was one of the better ones as it was relatively fast and gave you a great introduction into the spirit. The tour went all over the property and even let us taste some of the whiskey before entering the barrel. At the end, there was an actual tasting at one of the bars, and you could explore the gift shop. That concluded our time in the Bardstown area, and next, we headed into Louisville.
Louisville
Louisville is home to a dozen or so distilleries. Many are urban properties for people who don't want to go to the actual distilleries (like Evan Williams and Jim Beam).
Stitzel–Weller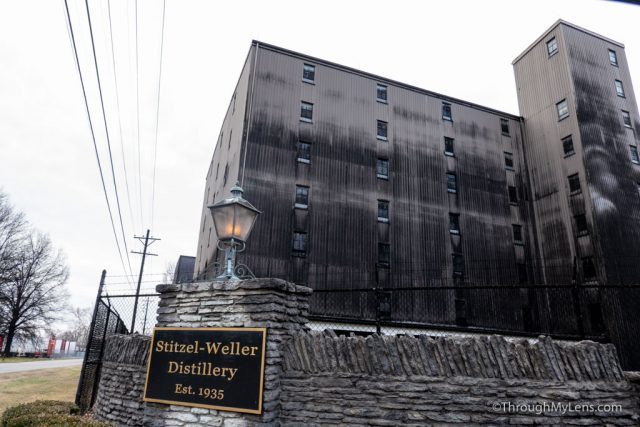 We started our time in Louisville with a visit to Stitzel – Weller, a historic distillery run by Bulleit. Bulleit has a massive new facility about 40 minutes east of Louisville if you want to visit that one, but we didn't make it to that one on this trip. Stitzel – Weller is a great spot to tour since the property is close to downtown Louisville and is a historical part of the city's past. The tour here focused more on that history than just how bourbon is made, and it was more of a laid-back tour as well. You get to see all of the main parts like a rickhouse, some stills, and a cooper shop where they make the barrels, but not much production happens at this location. At the end, we got to do a tasting, and it was well done with a sheet for tasting notes and some exciting bourbons like Blade and Bow.
Evan Williams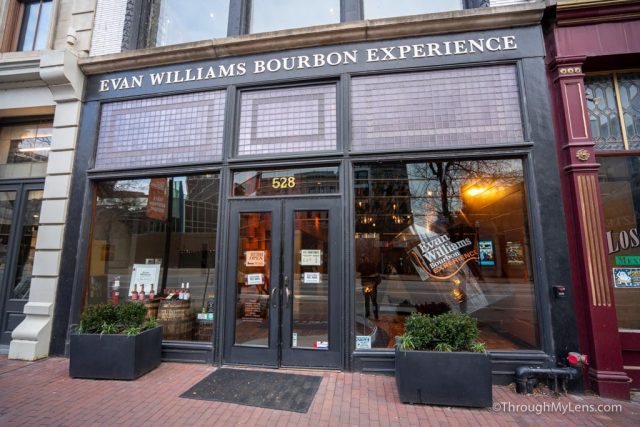 Next, in the city of Lousiville, you will find the Evan Williams experience right near the Ali Center and Louisville Slugger Museum. This is probably the best tour if you are not that into bourbon but want to experience something related to it while in Kentucky. It is more of a multimedia experience than many of the other tours. It has many video elements and a recreated old city street from Louisville that you get to taste when you finish. I can't see why most people wouldn't like this tour, and it is a great way to learn about Kentucky bourbon.
Old Forester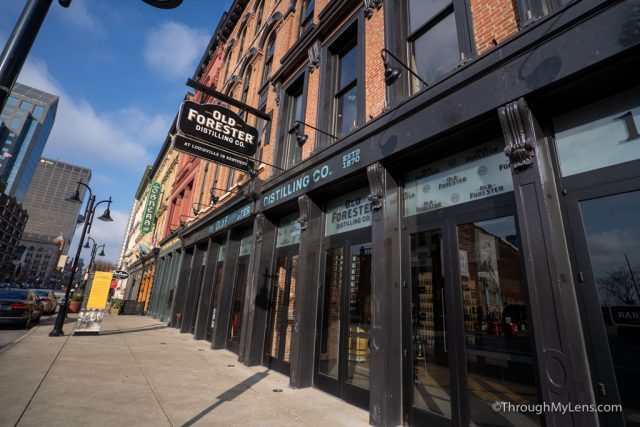 Old Forester is located in Louisville's Whisky Row area with fun bars and restaurants. It is one of the most well-known brands, and the location is interesting to see in the urban setting. Unfortunately, we didn't get to take a tour while we were there, and the tasting area didn't open till later on Sunday, so all we got to do was walk around a little bit. It is one of the spots I wish I could have spent more time at.
Angels Envy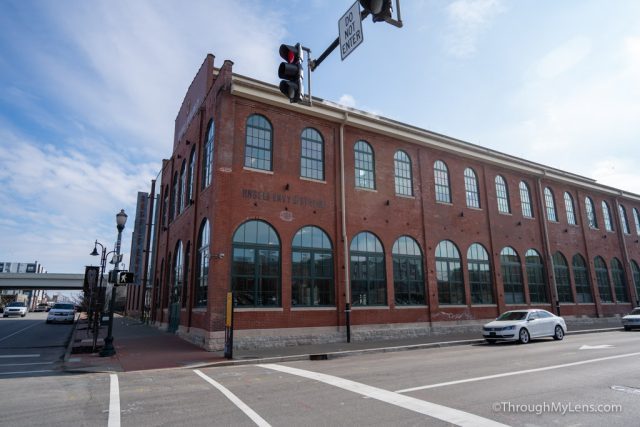 Our last distillery in Louisville was Angels Envy. Angels Envy is an actual urban distillery with the entire production process happening in this building. I was excited to tour it because it was so different than the other properties, and the tour was a personal favorite of mine. No video was allowed in the production facility, but photos were fine, and we got to see the big copper still they have and look into the fermentors while learning the history. It ended with a tasting at a huge wooden log with a large window. It was a fantastic tasting experience, and there is a bar if you want to have another drink as well.
Lexington Area
From here, the distilleries leave the urban area of Lousiville and head out again to sprawling properties surrounded by horse farms, rivers, and beautiful vistas. The following few distilleries are some of the best and most well-known on the trail. I would recommend visiting a couple on the way to Lexington, spending the night, and then visiting a few more the next day.
Buffalo Trace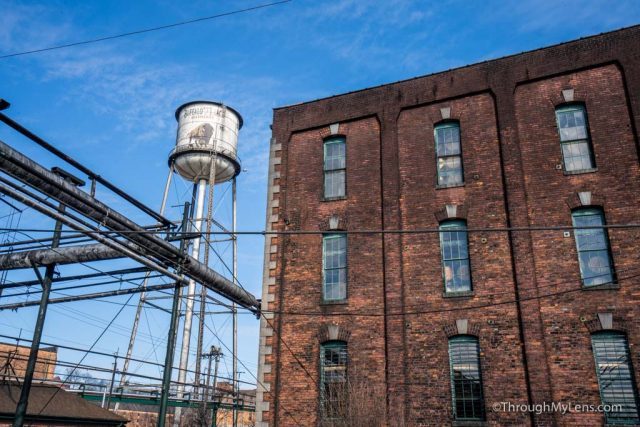 Buffalo Trace was the first that we went to, and they are only second to Jim bean in bourbon production. They are not part of the official bourbon trail, but you need to stop here as the tour and tastings are free, and the property is a national historic landmark. We took the standard tour, but they have many tours with one focusing on just the history and even one that talks about the ghosts that supposedly haunt the property. This place is fantastic and they have been continuously running since the 1900s, as one of the few distilleries that made medical whisky during prohibition. We didn't see as much here, but one of the highlights was getting to see the Blanton's bottling line, which is all hand done. Blanton's is one of their more rare bourbons, and it has the famous horse stopper on top. Unfortunately, it was not available for purchase when we were there. Also, this tour is the only one that we heard was dog friendly (at least in 2020), in case that is how you travel.
Woodford Reserve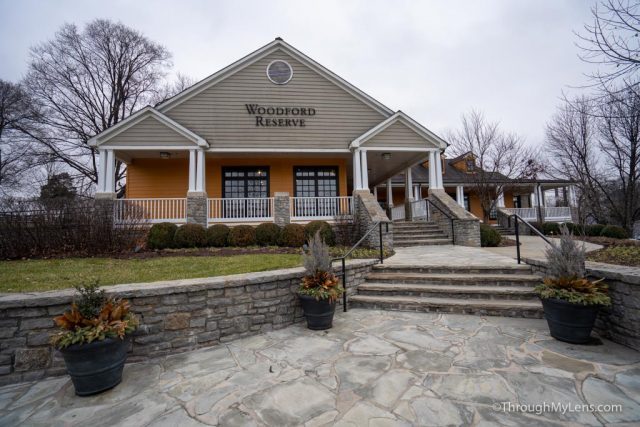 Woodford Reserve is probably the next closest to Buffalo Trace, and it is another beautiful property with lots of horses you will pass as you drive up. Note this one is very well known, and you probably want to secure a spot on the tour ahead of time if you want to take one. We took the first tour of the day here when we went, and it wasn't too busy. This was one of the most beautiful properties on the entire bourbon trail, and it is also a national historic landmark. The tour took us through their limestone buildings, through fermentation, and past their stunning copper stills. From there, it entered into a rickhouse from the 1800s, and we even got to see a barrel that Bill Murray signed since he went on a tour a few months prior. Lastly, the tour went into the bottling area before going back to the main building for a tasting. The tasting was one of the better ones as well, as the room we tasted in was beautiful, and they have some great bourbons.
Wild Turkey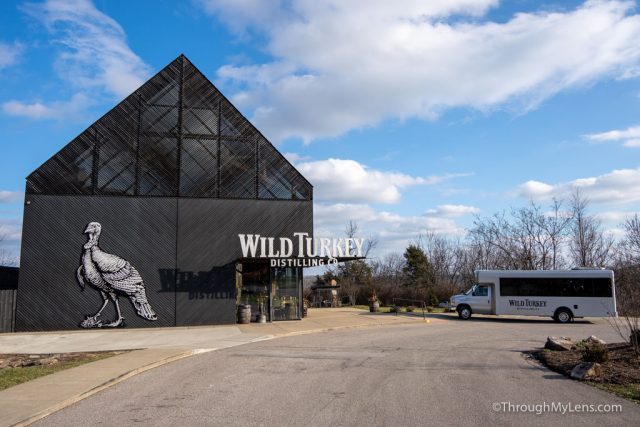 In the afternoon of one of the days we were there, we went to Wild Turkey and were pleasantly surprised by how great this tour was. The property is serene here, and the central building has one of the most beautiful tasting rooms on the trail. This tour goes all over the property, and you take a shuttle to most locations. We started in the fermentation area and got to see the yeast working to release the CO2. We went to another part of the property and got to enter a rickhouse from 1894. This was cool to me since it was so old and historic. After that, we were shuttled back to the tasting area and got to try bourbon looking over two historic bridges. Also, the bourbons here are pretty great, with the Wild Turkey 101 being probably my favorite of the entry-level priced bourbons that I tried.
Four Roses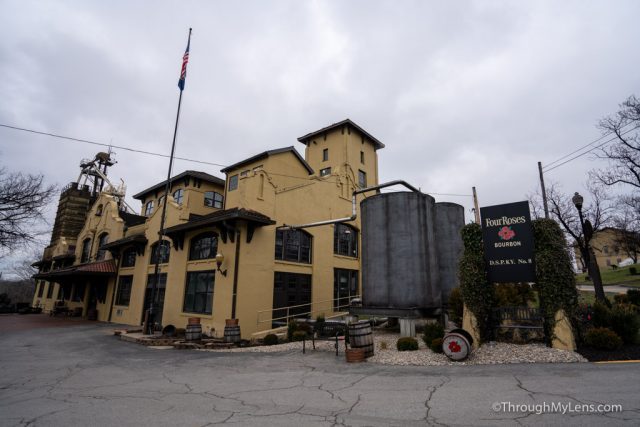 There are two more distilleries left to go, with the first being Four Roses. By the time we got to Four Roses, we were pretty tired of tours, so we just opted to do a tasting here. It ended up being a good call as our guide was incredibly knowledgeable, and it was a pleasant 25-minute tasting experience. We learned a lot about the history of four roses dating back to the 1800s. They produced all through prohibition medically, and they had a photo showing what their medical bottles looked like. The property here is the most different with a Spanish-style architecture that we didn't see at any other distilleries.
Wilderness Trail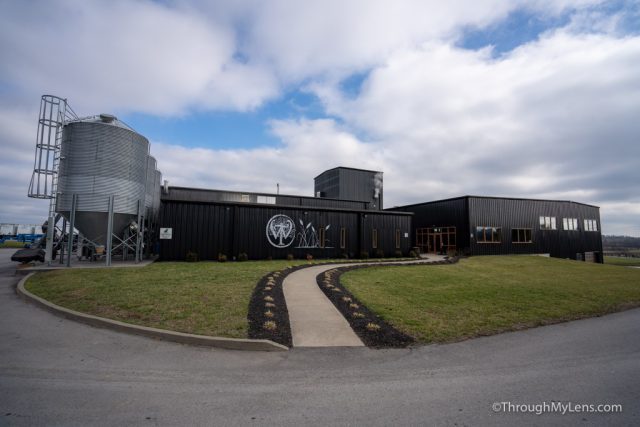 The last distillery that we stopped by was Wilderness Trail. Again we didn't want to take a tour, but we did do a tasting here. They are one of the newest ones with only three spirits to try, but the people there were fantastic, and the property was beautiful, so Amie and I were glad that we stopped. Plus, they have a nice rye that they let you sample with the tasting as well. It was an excellent last stop on our bourbon trail journey.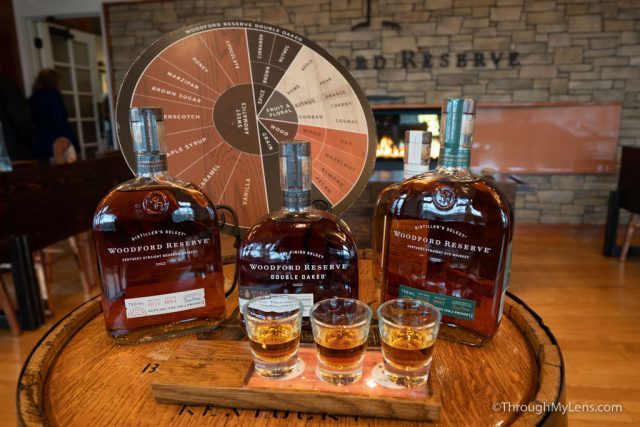 Hopefully this post was helpful if you visit the Bourbon Trail. Let me know what you think in the comments.