Day two of our Route 66 journey took us from California, through the desert and over to Arizona. It is one of the longest days on the drive, and you can make it shorter if you wanted to skip staying at the Wigwam Motel during day 1. I enjoyed that unique hotel though so I probably wouldn't recommend skipping it. Here are all the stops for day two on the drive.
Details
Mileage: Around 280 miles
From San Bernardino, CA to Kingman, AZ
Read about the whole trip here
California Theater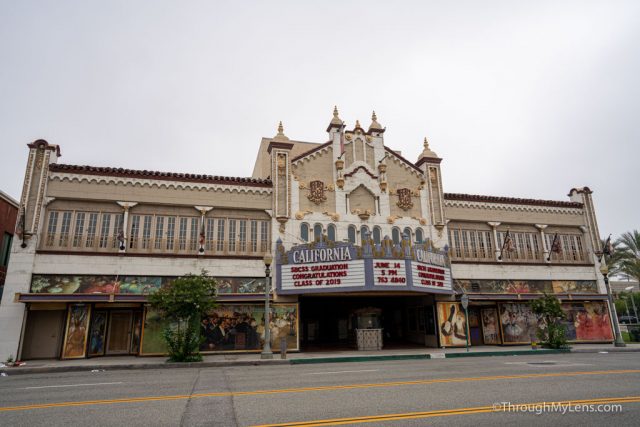 This theater, from 1928, is located in downtown San Bernardino. It probably won't be open when you are there, but you can take photos of the outside if you want.
Original McDonald's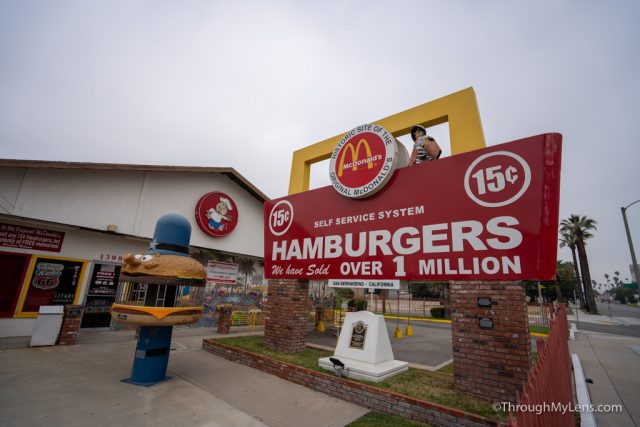 Many people don't know that the original McDonalds, from those made before Ray Crock became a part of the company, was situated on this site in San Bernardino. The museum here is impressive with tons of things to see related to McDonald's history.
Summit Inn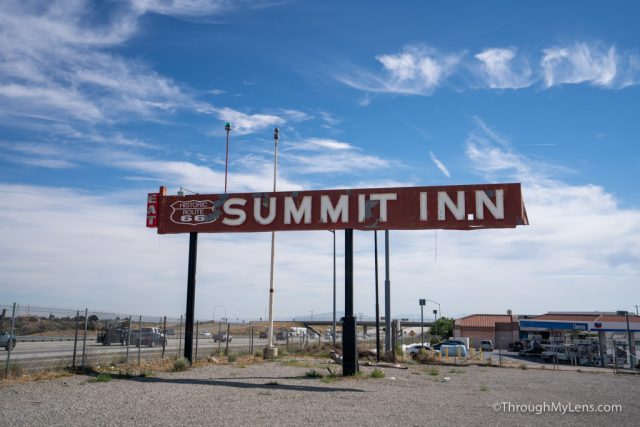 After driving up the Cajon Pass, you will see the sign for Summit Inn on the right. There used to be a diner here that was a famous Route 66 stop, but it burned down in 2018 in the fires that plagued the area, and all that is left is the sign now.
Victorville Museum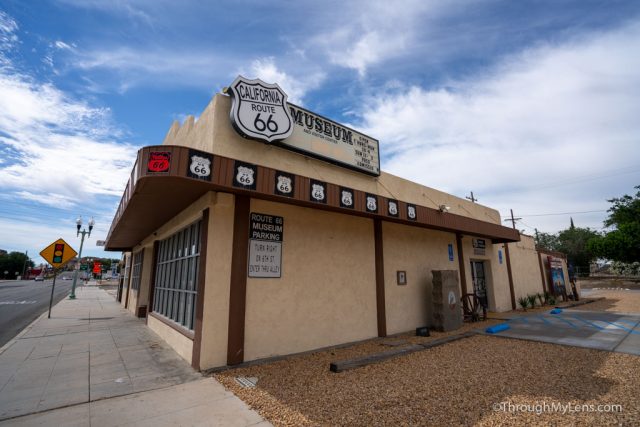 There isn't a lot left in Victorville for Route 66, but there is a nice museum that you can see in the middle of the old downtown. It is small, but it has a lot of exhibits.
Emma Jean's Holland Burger Cafe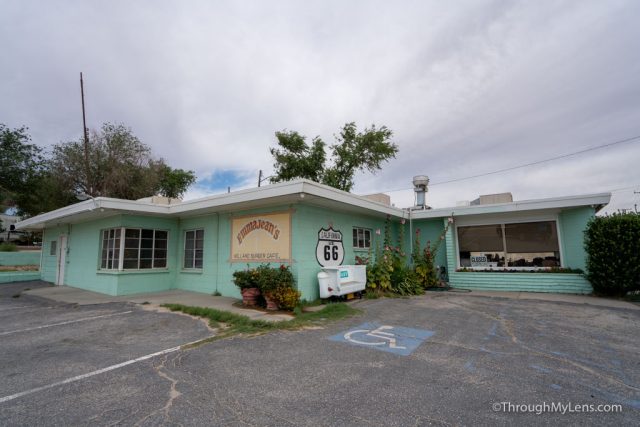 Emma Jean's Holland Burger Cafe is a great stop for lunch during day two if you are here during lunchtime. They have been a staple on the route since 1947, and they have also been featured in shows like Diners, Drive-ins, and Dives. Bring cash though, as they don't take card.
Mohawk Gas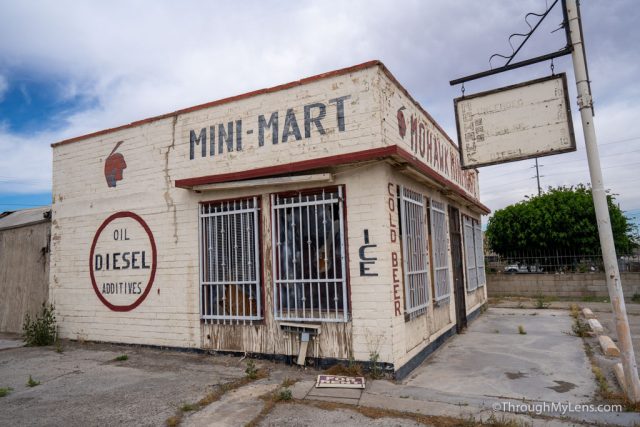 While driving on this old alignment of Route 66, you will pass the small town of Oro Grande. The town has a few stops like the Crazy Cow Pizza joint, a few antique shops, and a few small stores. On the outskirts of town, there is an old Mohawk Gas as well, which degrades more and more each time I drive by it, but it's cool stop for photos.
Bottletree Ranch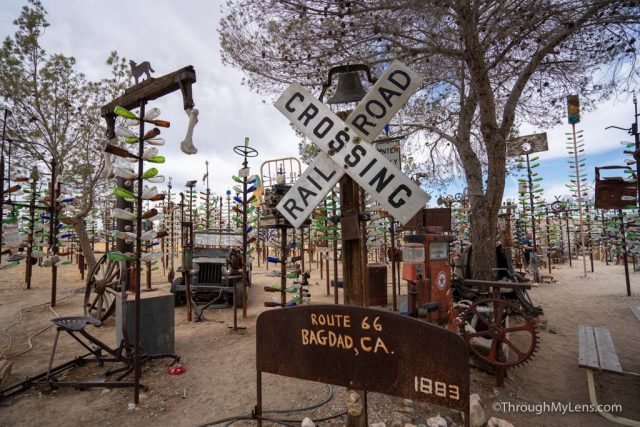 Bottletree Ranch is easily the most well-known stop on Route 66 in California, other than the Santa Monica Pier. Made by one man, Elmer, the Bottletree Ranch is a collection of large metal "trees" welded so that bottles could be set on them. It's bigger then you would expect and fun to walk around and check out.
Barstow Murals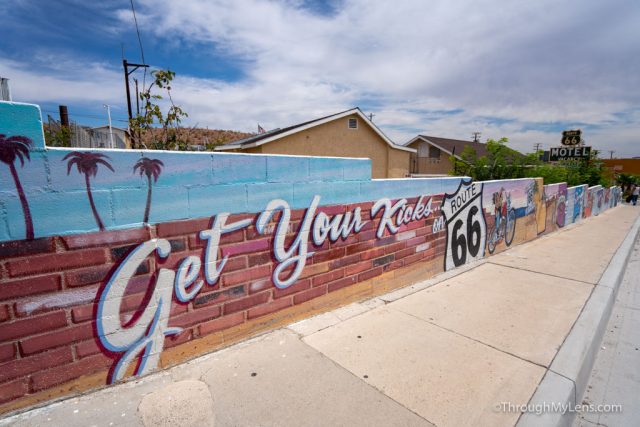 As you get into the town of Barstow, keep your eyes peeled for all of the murals that are all around town. You can find a map online if you want to see them all, and there are some pretty great ones, so it's worth checking a few out. Many of the hotels along this section also have Route 66 art and murals as well.
Museum Barstow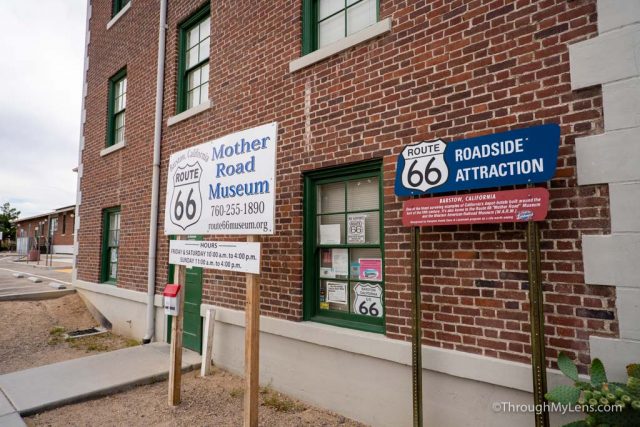 Before leaving Barstow, head over to the museum that is inside the old Barstow Harvey House train depot. This is one of the better California Route 66 museums, and it's cool to see it housed in the historic building right next to the train tracks.
Dagget Stone Hotel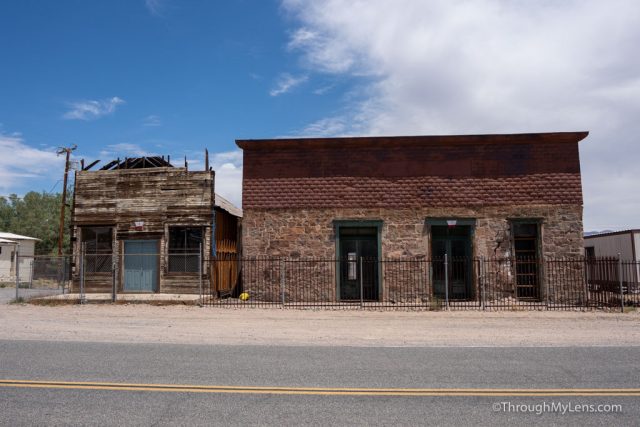 The town of Dagget doesn't have much left in it, but there are the remains of an old hotel that John Muir and others stayed in back in the day. We stopped there for a few photos before continuing on.
Baghdad Cafe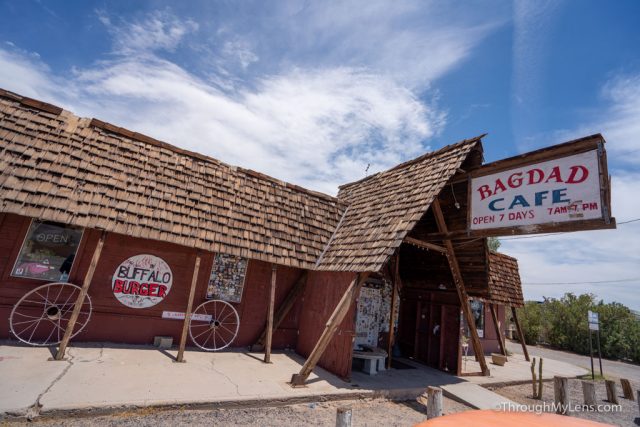 You are now in the middle of the California desert, and stops get much more limited as you head on. The Baghdad Cafe is a fixture of this part of the route and is famous mainly for Europeans, due to the popular movie that was filmed here. I would probably recommend just stopping in for a photo instead of eating here though. There is also another small cafe in Ludlow as well.
Amboy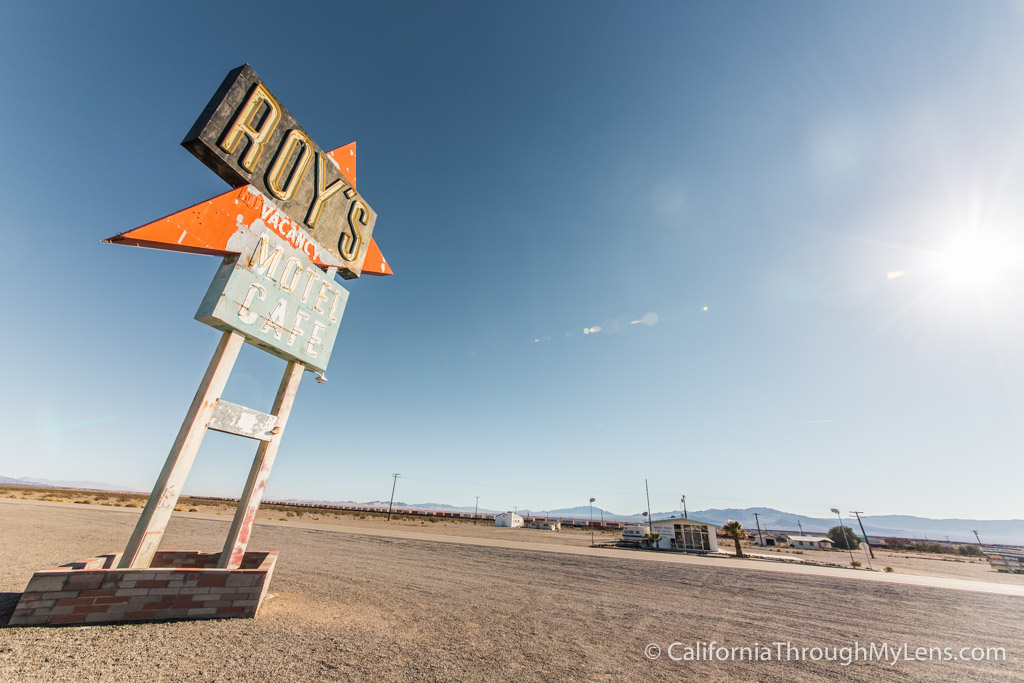 From Ludlow, the drive on Route 66 is barren for a while. Eventually though, you will make to the tiny town of Amboy. In Amboy, there is a famous old neon sign that you have no doubt seen before and there is a gas station and the remains of an old motel as well.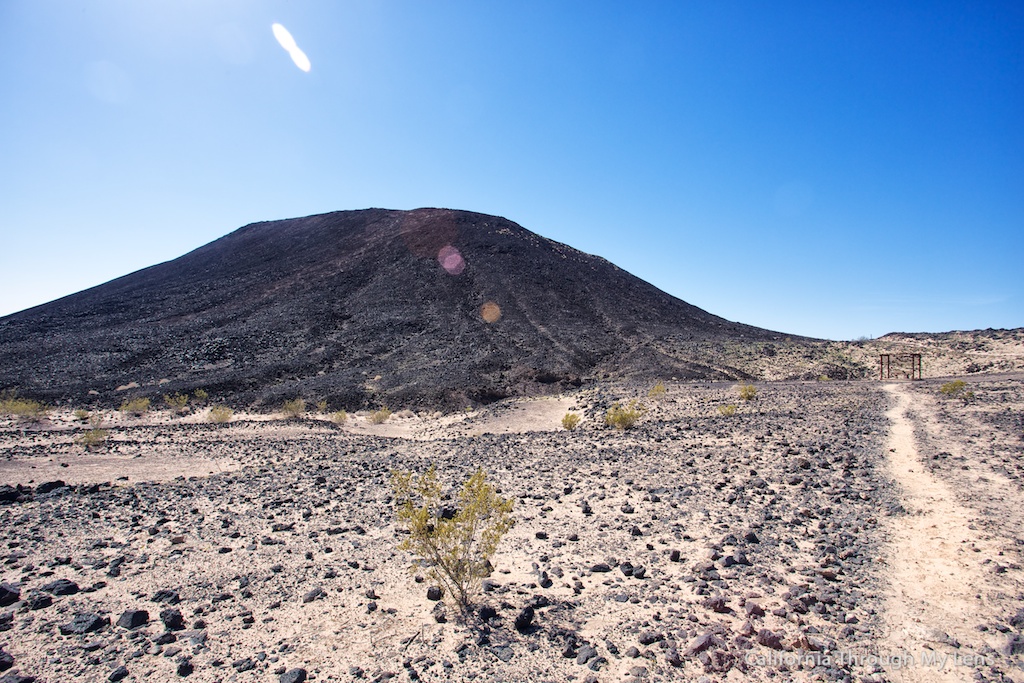 If you have some time to kill, you could also hike to the top of the Amboy Crater, which is an old volcanic crater west of town. If you are in a rush, you will want to skip this though, but you can read more about it here.
Goff's Schoolhouse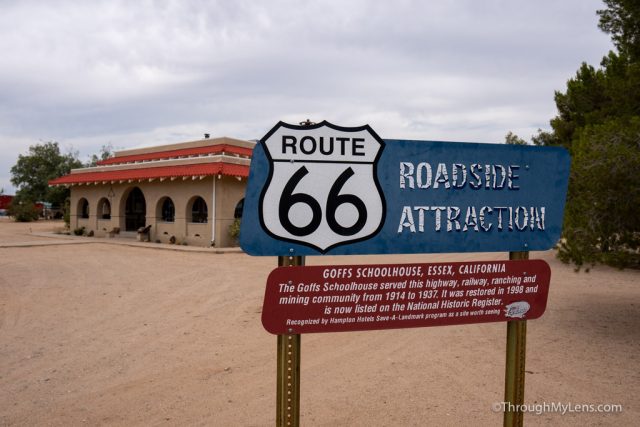 Route 66 will then cross the highway again and continue the remote desert views you have been used to. The next stop is the small town of Goff, which has a museum in the old schoolhouse from the early 1900s. If it is open, it is certainly worth checking out as there is a lot to see around the property as well.
Needles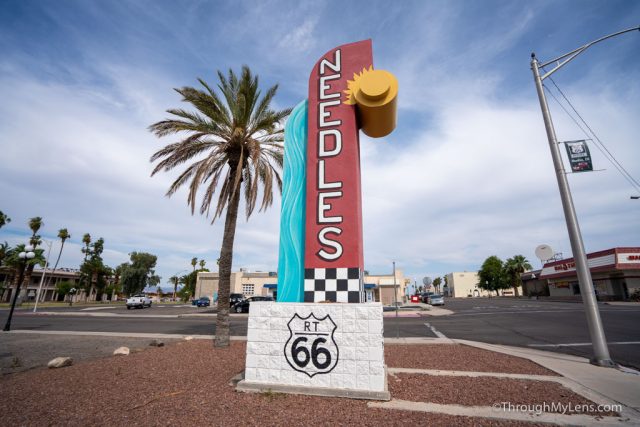 From Goffs, the route is barren until it hits the town of Needles on the California / Arizona border. Needles is a relatively large town as it is situated right on the Colorado River, and it is a popular spot for boating. The town has a few things to see in the downtown area, including a Harvey House (that isn't open) and a few signs and murals. We went through the town pretty fast though, so we could get to some of the last stops before they closed.
Old Trails Bridge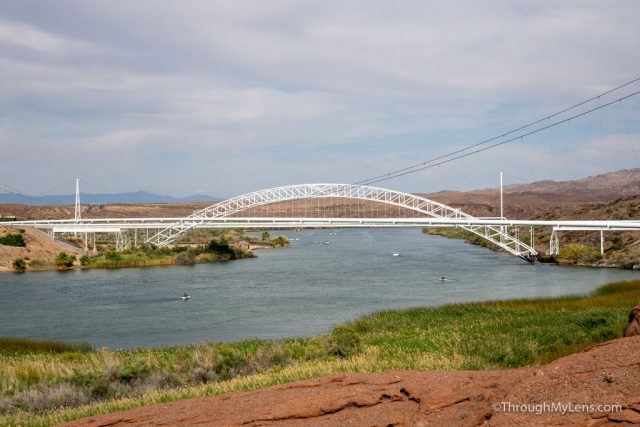 Before crossing over into Arizona, you can stop at exit 153 for Park Moabi Road and follow the water around to get a view of the Old Trails Bridge. This bridge is just used to move a pipeline over the water, but it was initially the path Route 66 took to cross the Colorado River before the new bridge was built.
After crossing into Arizona, you will be on one of the most beautiful stretches of all of Route 66 heading towards Oatman, with views of the Black Mountains. This was one of my dad's favorite parts of the drive, and I would agree as it is was fantastic with big mountains hugging the road. Eventually, you will come into the small town of Oatman, another highlight on Route 66 drive.
Oatman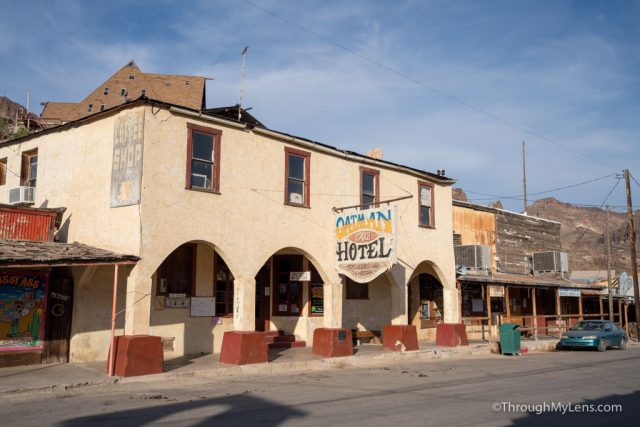 Oatman has a fun western feel with a downtown that looks like something out of a cowboy movie. They even let donkeys roam the street, which adds to the unique photo opportunities. We got there as must of the town was closing, but we went into the old mine, visited the jail, and then ate at the famous Oatman Hotel. The hotel had good bar food, and the inside was covered in dollar bills, which was pretty crazy to see. Lastly, this is where Clark Gable got married and spent his honeymoon night. You can still see how the room looked upstairs.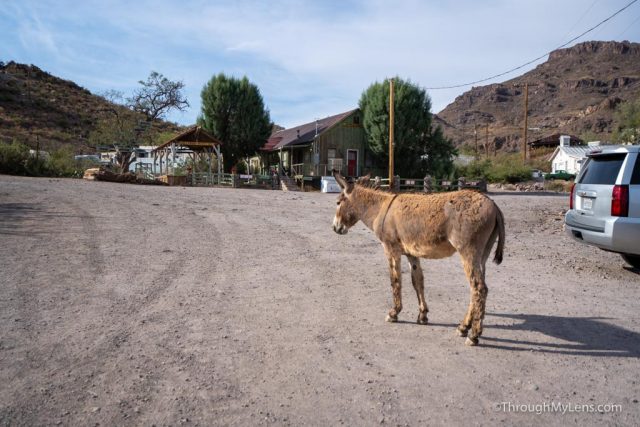 On the way out of town, you will be on a curvy road that climbs up into the hills and was a hazardous part of the route back in the early days (it is said that those making the drive would even hire locals to drive this section for them). Once you make it over the summit, the route heads downhill and has some fantastic views as you make your way towards Kingman.
Cold Springs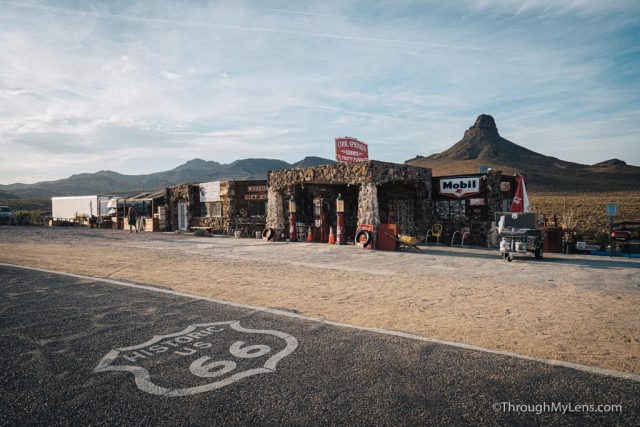 Don't forget to stop at Cold Springs as you are making your way down the mountain. Cold Springs is a picturesque little store and historic gas station that is often photographed on the route. I grabbed a drink and explored a little bit as it had some great views of the mountains as well.
Kingman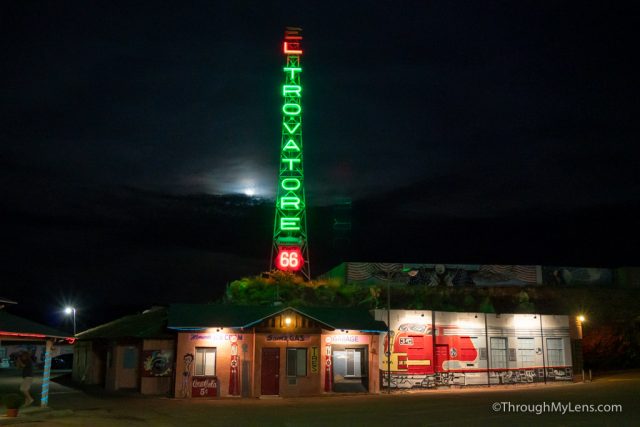 From here, it was a 40 minute drive to the town of Kingman, which was our stop for the day. We went out and explored the city a little bit when we got in to see the neon signs on some of the famous motels, but we didn't do anything else in Kingman until the next morning.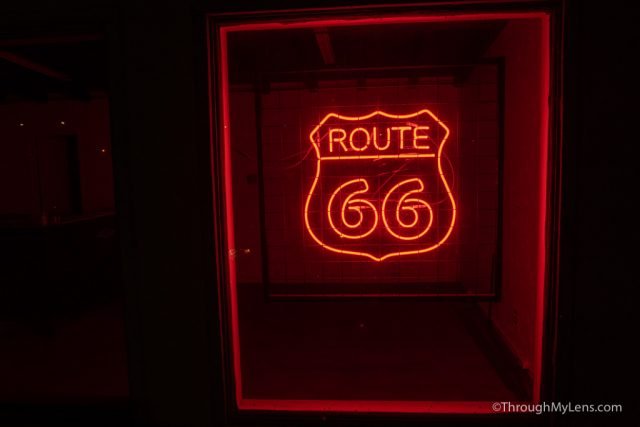 Note that this is a really long day on Route 66, and it may be too long for some people. If so, you can always stay in a place like Barstow instead of San Bernardino, or you could stop in Needles and make the drive through Oatman the next morning (you don't want to miss Oatman, it is awesome).
Day Highlight:
Jeff – Driving through the black mountains. So beautiful, but it would have been an absolute nightmare when people were moving west with the tight turns and steep grade.
Josh – Oatman – watching the donkeys roam the street was fun, and it was a cool little town with a lot of charm and fun vibes.
Read about day 2 and the whole trip here.