Day three on Route 66 was much more relaxed than the previous day, as we wanted to make sure we had time to spend in Seligman. Seligman is the town that Radiator Springs in Cars was based on, and it is one of the best towns to see on Route 66 in Arizona. So day three on Route 66 went from Kingman to Flagstaff, and here is all the information.
Details
Mileage: Around 160 miles
From Kingman, AZ to Flagstaff, AZ
Read about the whole trip here
Kingman Powerhouse Museum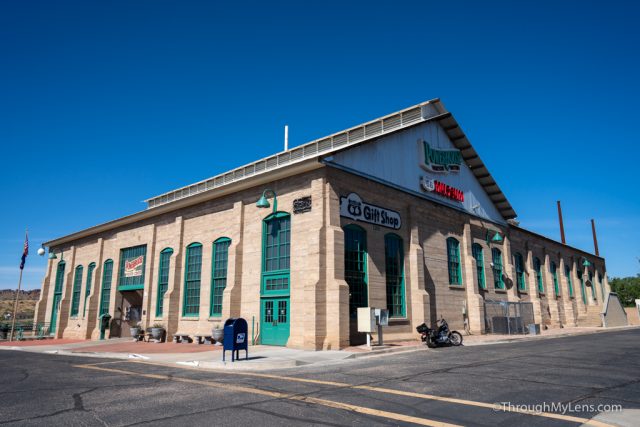 We started the day with a visit to the Kingman Powerhouse Museum. This is one of the more extensive Route 66 museums, and it is worth checking out. It is also where we bought the whole Route 66 passport and got a free Route 66 passport for just Arizona (with which are worth picking up). It's an excellent museum with lots of exhibits and even though it costs I recommend it.
Mr. D's Diner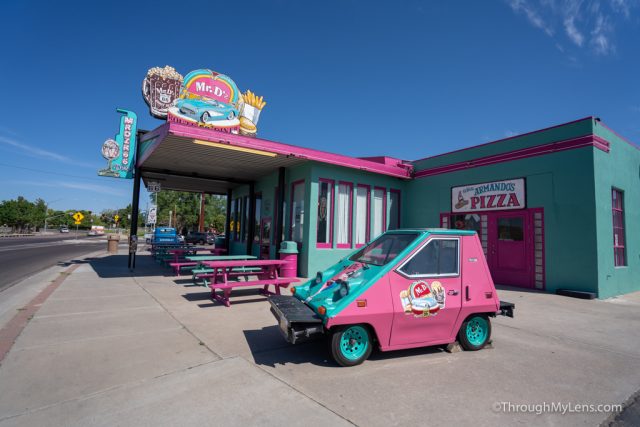 Across the street from the Powerhouse Museum is a fun Route 66 Diner. We didn't eat here, but I walked around and took photos. I have heard from many people that it is good, and I am sure it would be a fun food spot if you are looking for one in Kingman.
El Trovatore Motel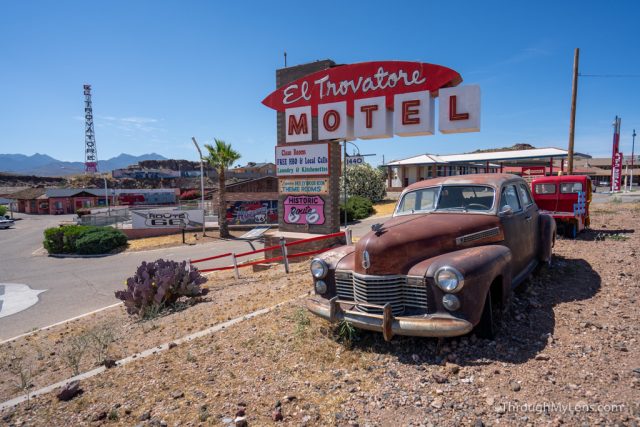 El Trovatore Motel is the most historic motel in Kingman. It was sold out when we were there, but we stopped for photos, and it is pretty cool. It claims to have the world's longest Route 66 map, which goes basically along the entire hotel, and I wouldn't fight that claim.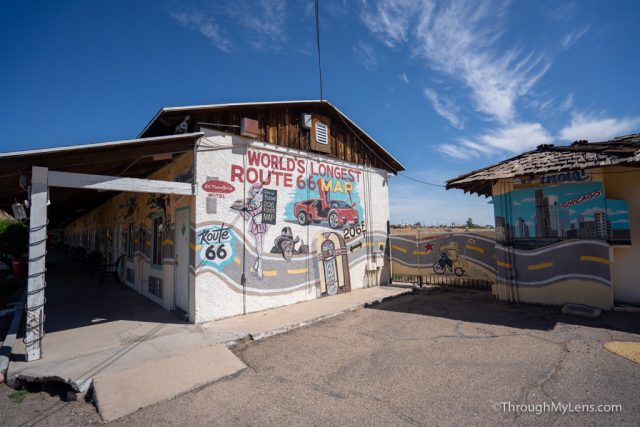 Leaving Kingman, it was about 30 minutes to the next stop in the miniature town of Hackberry.
Hackberry General Store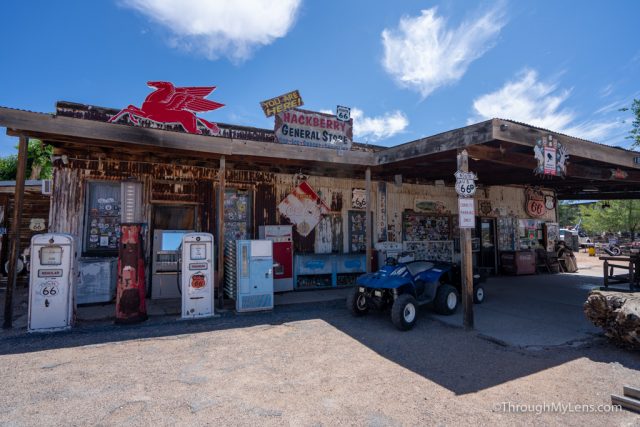 Hackberry is a blink and you will miss it town, but the Hackberry General Store is well worth the stop. The store is in an old stone building, and it has all sorts of Route 66 memorabilia. There are lots of things to see around the outside of the store as well. It was one of my favorite stores on Route 66.
Peach Springs Hotel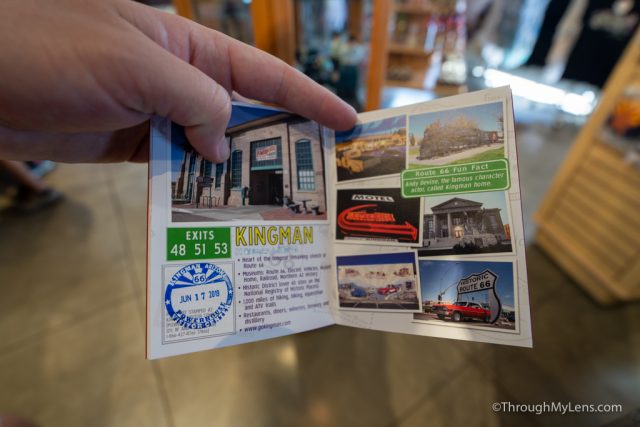 Peach Springs is a town on the Hualapai Indian Reservation and it didn't have much to see when we drove through it. We did stop to get a stamp for our Arizona passport though at the hotel.
Grand Caverns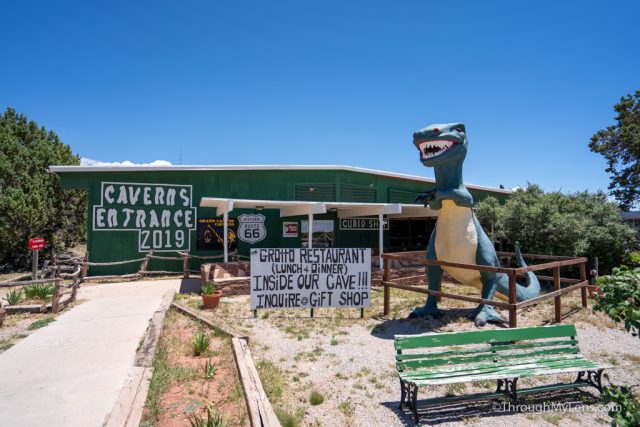 Our next stop was the first of three caves that we toured while on Route 66. The Grand Caverns were well worth the visit as they were one of the most unique caverns I have seen. The caverns are accessible via a tour, which takes you 200 feet down on an elevator to the start of the cave. The cave also has a restaurant and a hotel room where you can pay (over 900 dollars, I believe) to stay inside of the cave if you so choose. The cave tour was about an hour, and it walked over a mile.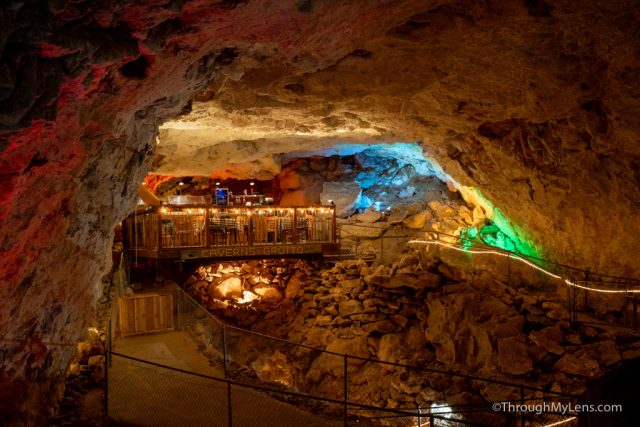 Seligman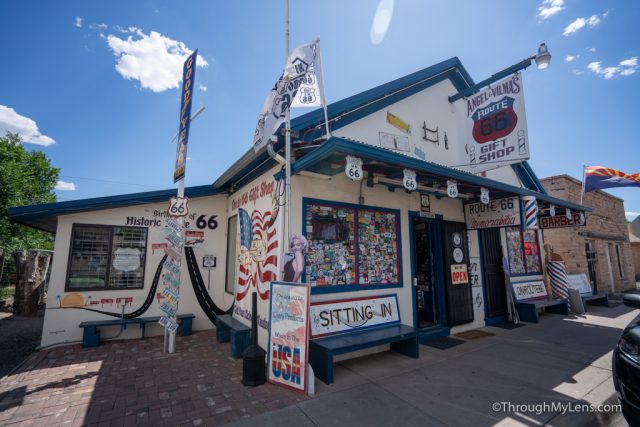 Our next stop was at Seligman, and we spent over an hour here. This is the town Radiator Springs from the Cars movie was based on, and it is one of the best towns to explore on Route 66. We had lunch at Snow Cap Drive-In (burgers and hot dogs) and went to Angel Delgadillo's store next door (he is one of the main people that kept Route 66 alive, and is responsible for much of what you see on the route today in Arizona). We also drove around the town, went into a few shops, and took photos of all the old signs. Don't miss this spot on your drive!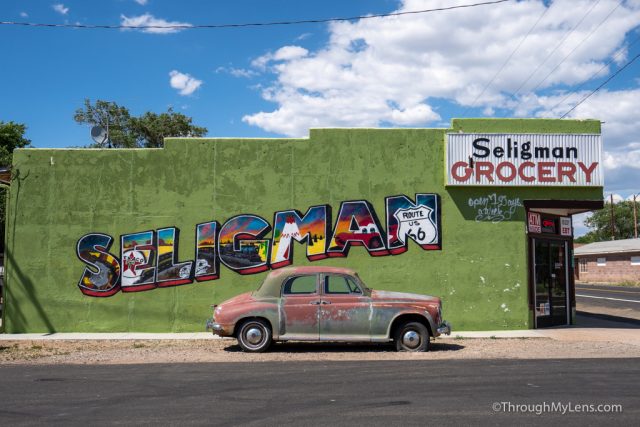 From there it was about 45 minutes to the town of Williams.
Williams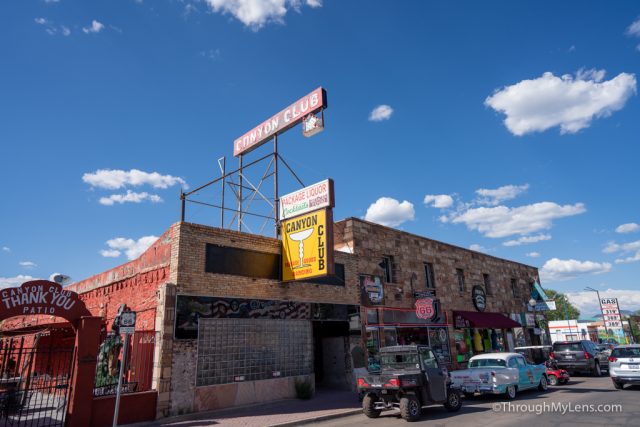 Williams is a popular town on Route 66 because it has a train station that takes visitors to the Grand Canyon. I have never done it, but it is a fun way to get to the Grand Canyon for sure.  The town is also worth exploring with an old historic hotel, a few big neon signs (like the blue teepee sign), and a store that has the world's largest "steel" Route 66 sign.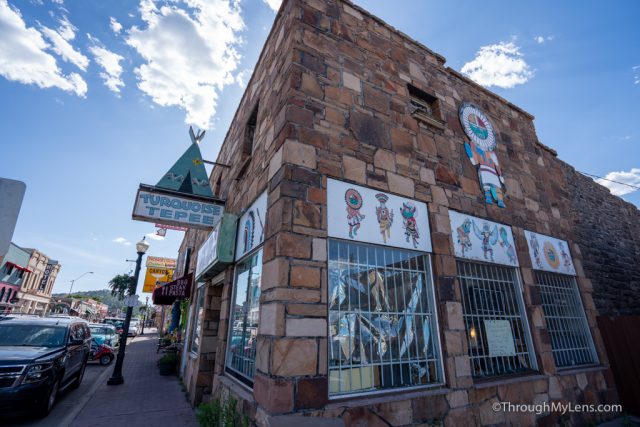 After leaving Williams, we drove along the highway and through the lush green trees that come with being at about 6,000 feet of elevation, on our way into Flagstaff.
Museum Club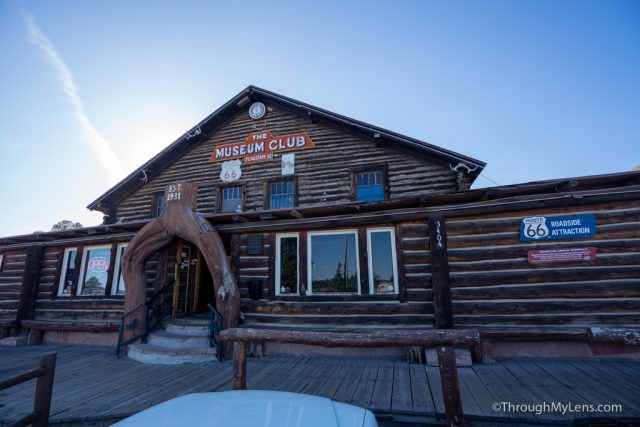 Our first stop in Flagstaff was on the east side of the town at the Museum Club. We knew it wouldn't be open when we left the next morning, so we decided to head over for a drink before getting dinner. The Museum Club is well worth taking the time to see. It has a fun history of being a taxidermy shop in 1930s, and it still has many of the old animal heads inside. Now it serves as a bar and a small concert venue in Flagstaff though.
Lumberyard Brewing Company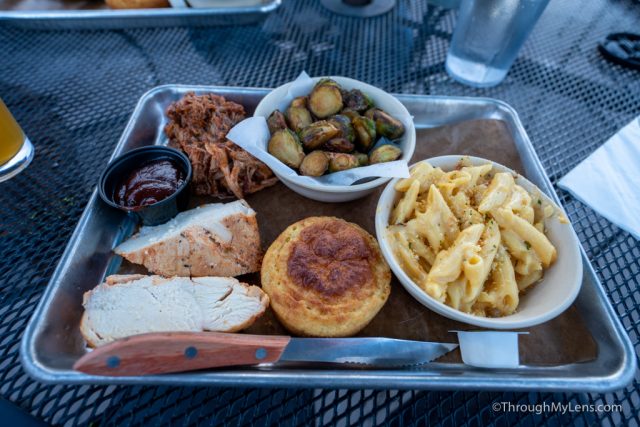 We then headed back into downtown and stopped to get dinner at the Lumberyard Brewing Company. This restaurant is situated right next to the railroad tracks, and it had great food, good beer, and views of the trains as they passed by.
Hotel Monte Vista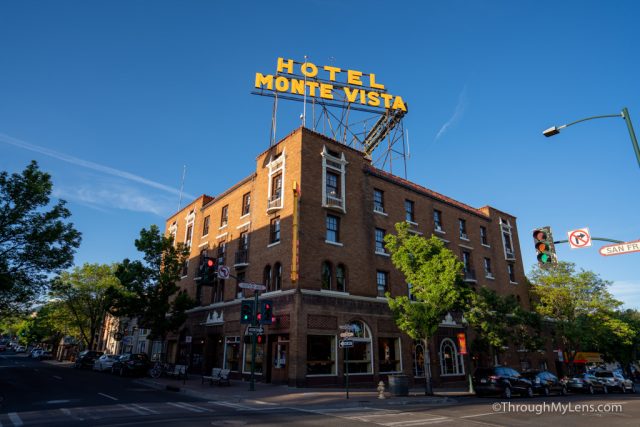 Our last stop of the day was checking into our hotel, the Hotel Monte Vista. I booked this hotel in advance as its a historic place to stay that harkens back to the early days of Route 66, and I am glad that I did. The hotel was great with nice big rooms, a fun historic charm, and a nice bar in the lobby that had darts and pool tables. It was a great way to end the day in Flagstaff.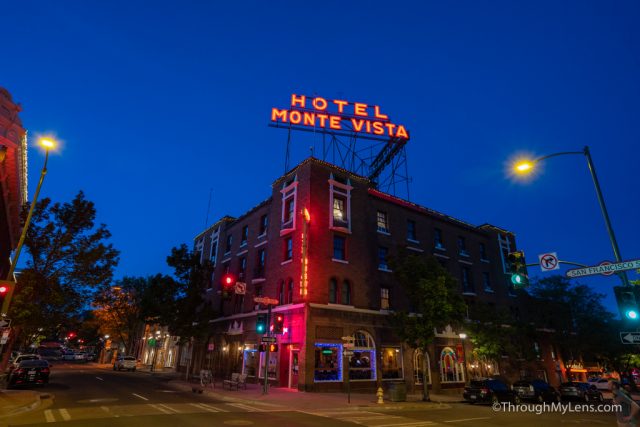 Day 3 Highlights
Josh – Exploring Seligman, such a fun little town that has the real Route 66 vibe. Kitschy but awesome and everyone is so happy there, plus there is so much to see.
Jeff – Museum Club, you got 80-year-old taxidermy animals and the interior was just incredible. Just a really unique spot, historic and beautiful and a western vibe.