Petrified Forest National Park is a fantastic park in northeast Arizona that preserves some of the United State's best collections of petrified wood. This massive park's central area can be experienced in a day, but of course, there is so much more to explore if you have more time. If you only have a day though, here is what I recommend you do starting from the north entrance and leaving from the south entrance.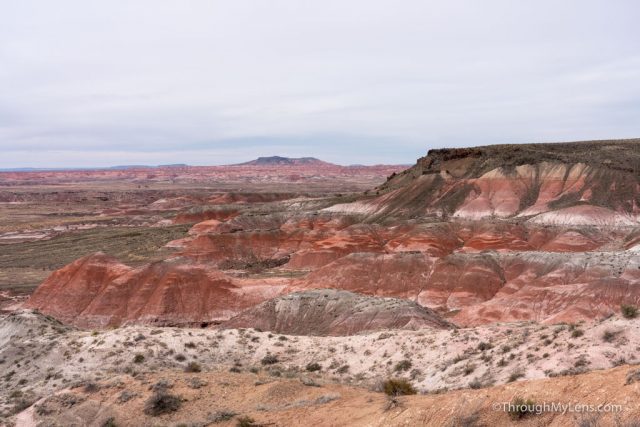 Details
$30 to enter or free with the national parks pass
Became a national monument in 1906 and a national park in 1962
Only national park to have a portion of Route 66 running through it
Getting There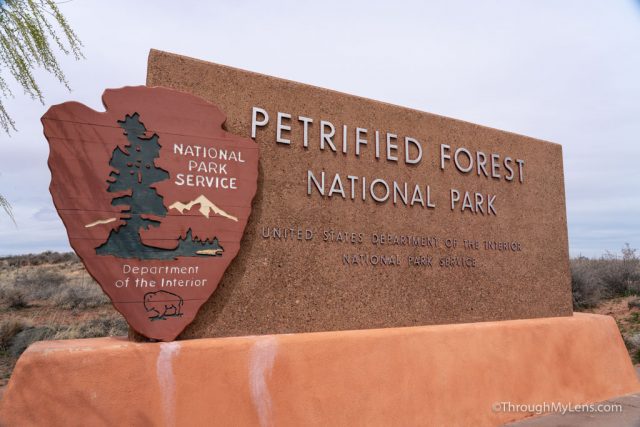 The park is about an hour and a half east of Flagstaff. I started from Highway 40 and then exited on Highway 180.
The Park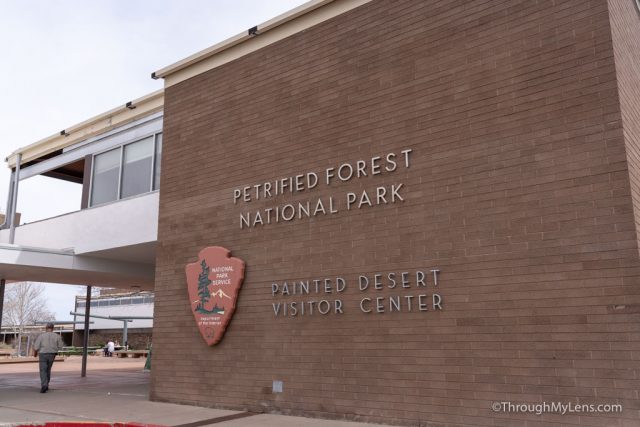 From Highway 140, you will enter near the Painted Desert Visitors Center. There is not a lot to see at this visitor center but they have some petrified wood on sale, and you can ask any questions you have about the park.
Tiponi Point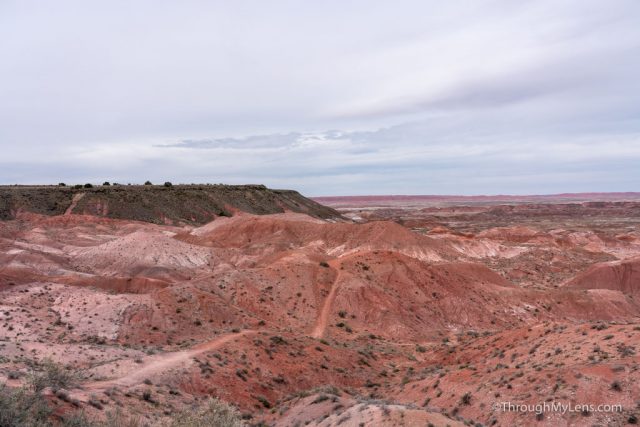 From here I headed to Tiponi Point, the first viewpoint you get to. This viewpoint and the rest in this area all provide amazing views of the Painted Desert, which is a collection of hills as far as you can see in red, pink and blue tones.
Painted Desert Inn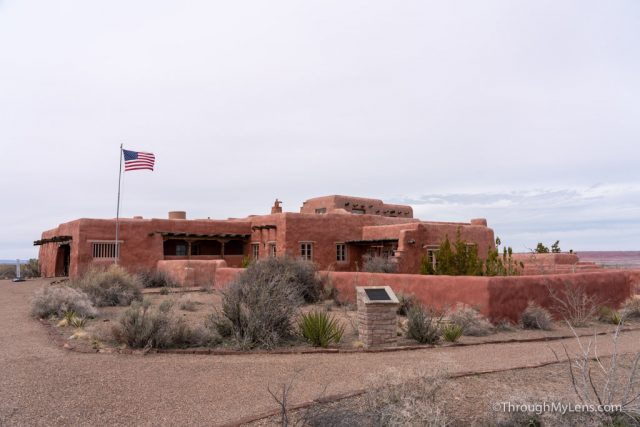 Next we stopped at Painted Desert Inn, which is a historic landmark built in the early 1900s that used to be a hotel. The building is now a museum that preserves what it looked like when the hotel was in use. It is fun to walk around, to explore the old dining area and rooms and to see the prices that were on the menu when it was in use.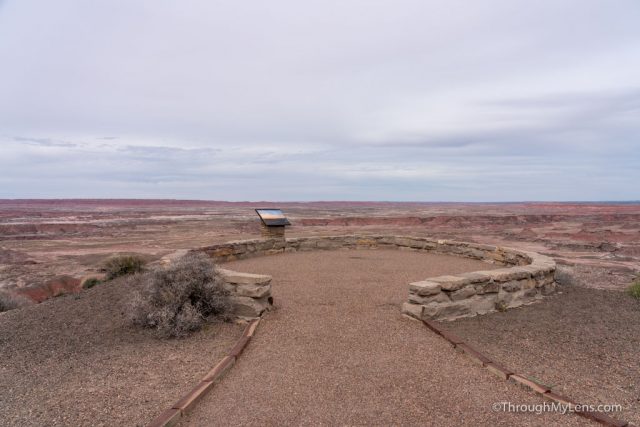 Don't forget to also go out to Kachina Point which is outside of the inn and another excellent viewing area.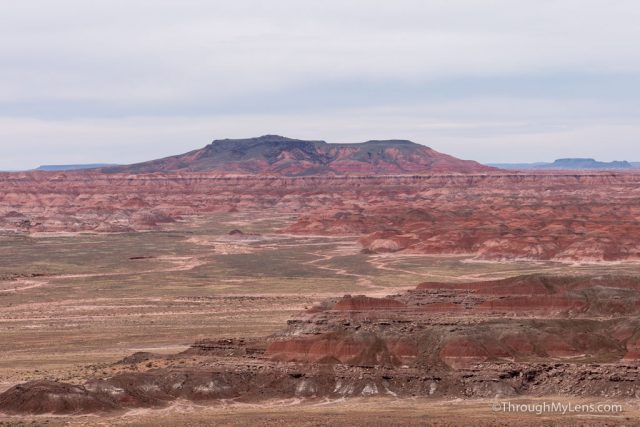 From here we made our way along the park road and stopped at a few of the five more viewpoints that were in the northern part of the park. Each of these viewpoints are quick stops and provide slightly different views into the wilderness area of the Painted Desert.
Route 66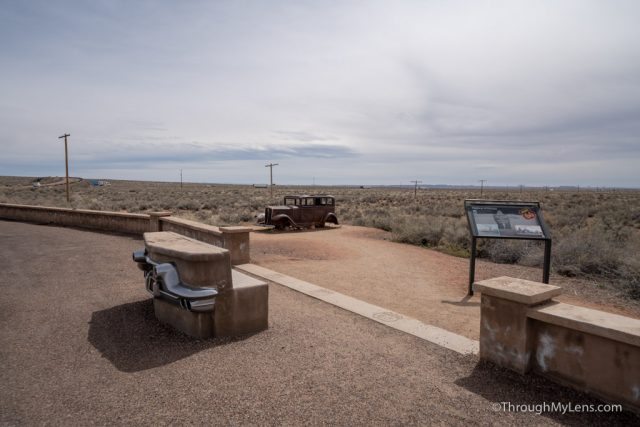 After passing the last viewpoint, you will be at the small part of the park dedicated to Route 66. Route 66's original road went right through this portion of the park. It is gone now though with the vegetation grown up to cover the road, but the electrical lines still mark where the road would have been.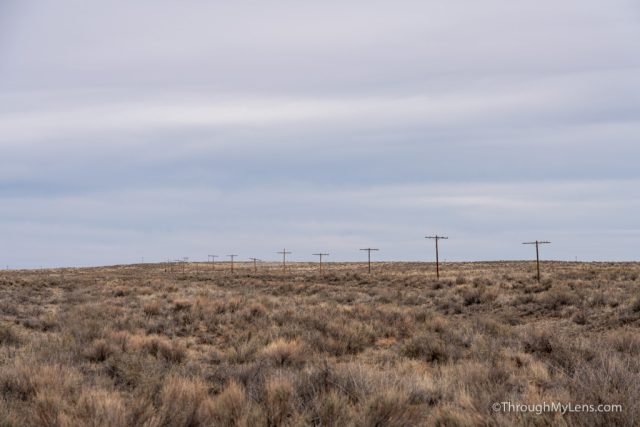 There is also a small display here with a plaque, information, and an old car. I am a huge Route 66 fan, so it was fun to see this historic area of the park.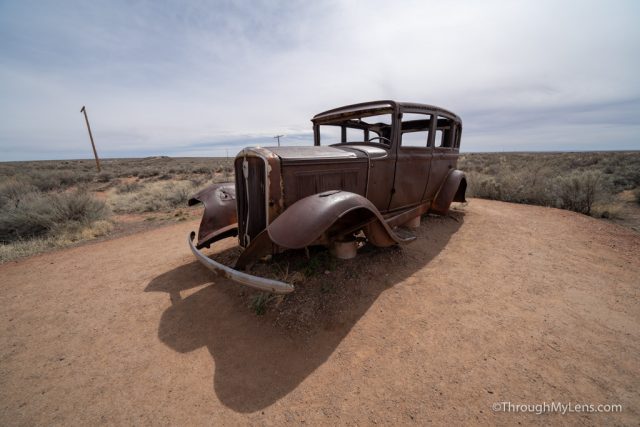 After leaving Route 66, you will drive for another 5 or so miles until you pass train track and enter into the middle portion of the park.
Puerco Pueblo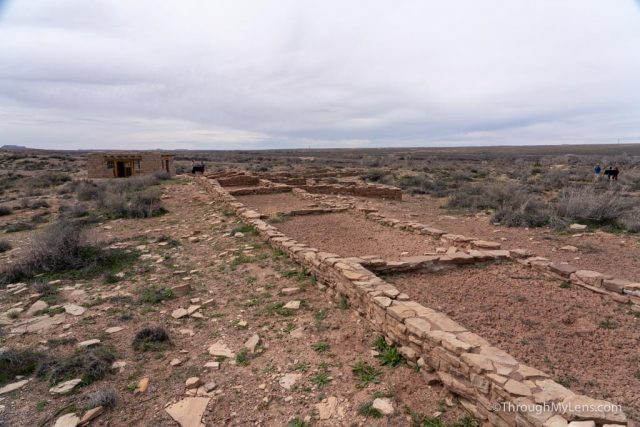 The first stop in this section is the Puerco Pueblo. This quarter-mile trail has the remains of some pueblo homes that were built in the 1200-1300 CE and also a vast collection of petroglyphs to see as well. Don't forget to go into the small building on the trail to learn more about the area.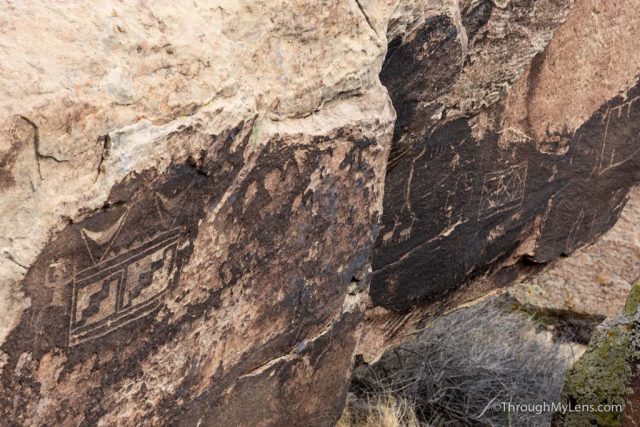 Newspaper Rock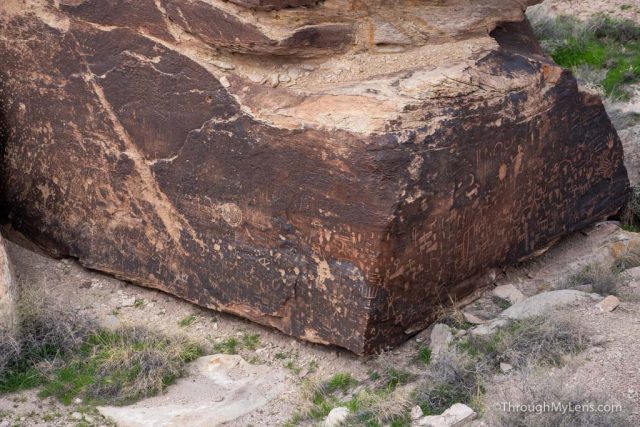 A quick drive brings you to Newspaper Rock which is one of the most popular stops in the park. This overlook lets you look down on a huge rock that has more than 650 petroglyphs, some of which are over 2,000 years old. You really need a zoom lens or binoculars to see them well since they are far below you, but it is an excellent site and one of the best petroglyphs I have ever seen.
Tepees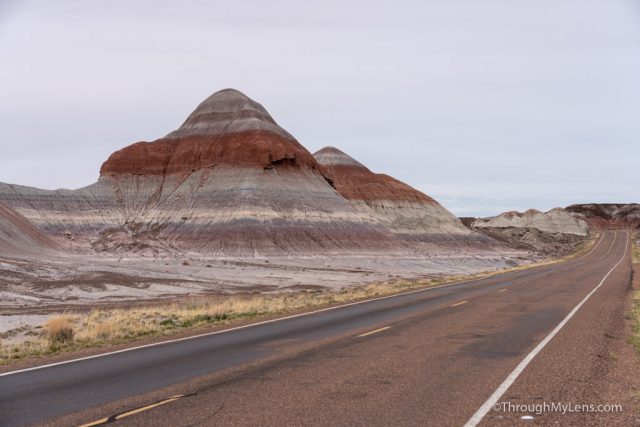 From here the drive gets impressive as you enter the badlands area of the park and see the famous Tepees. I was blown away by how cool these colorful mountains were and pulled out a few times to take photos from different angles.
Blue Mesa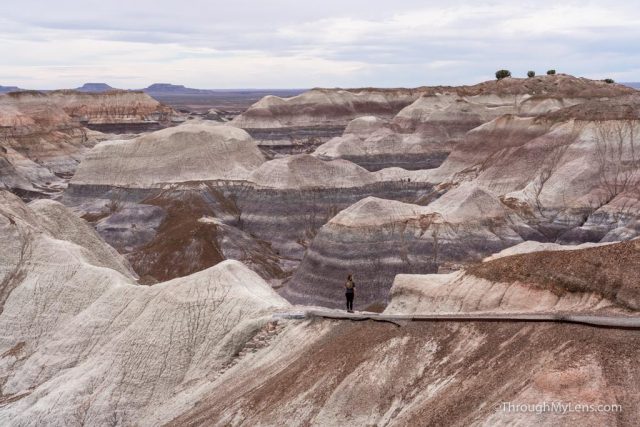 It only gets better though as you head into the Blue Mesa, one of the most unique areas of the park.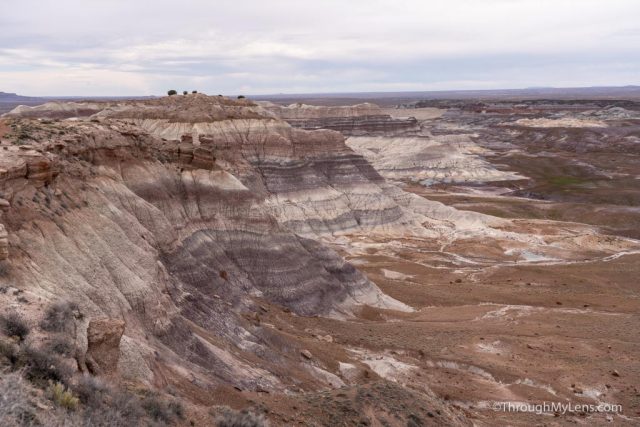 There are a few viewpoints here, but I recommend you take the short 1-mile hike down into them as you will be able to appreciate better the blue and purple hues of the landscape and will get your first real view of petrified wood.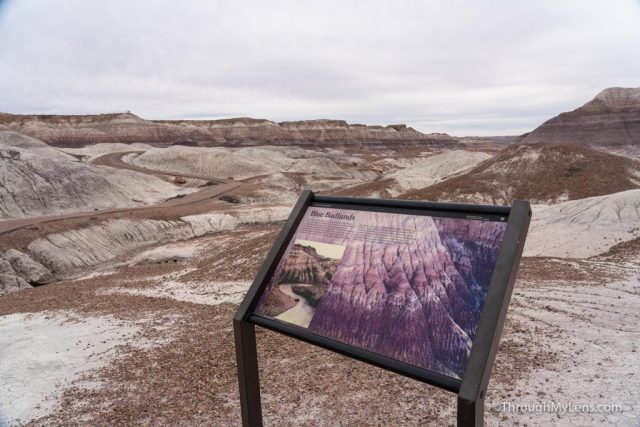 It was a pretty dreary day when we went but it was still awe-inspiring to see this area, and it was probably my favorite spot in the park.
Agate Bridge
Petrified wood becomes the main draw of the rest of the park, with the first stop being at the Agate Bridge, a 110-foot petrified log that was reinforced with concrete to stay in one piece.
Jasper Forest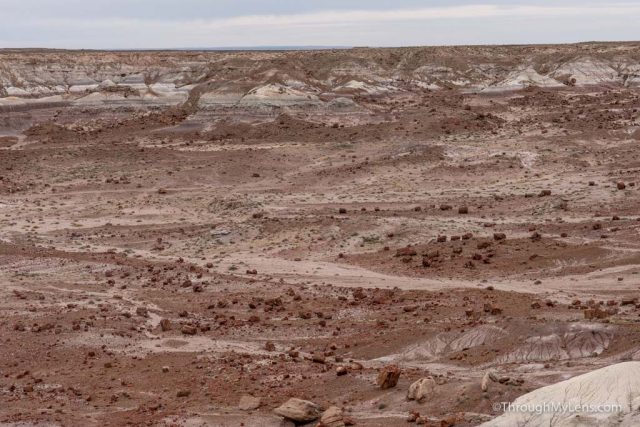 Next up is a short stop at the Jasper Forest which has a high concretization of petrified wood that you can look out over. It is not as impressive as I am sure it was in the early 1900s before a lot of the wood was taken though.
Crystal Forest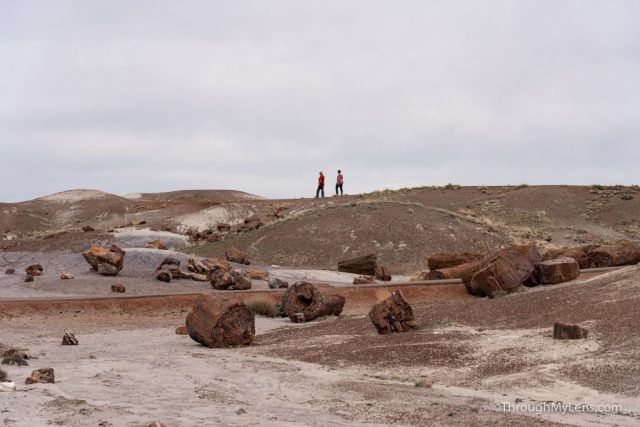 From Jasper Forest, you will get to Crystal Forest which is the most popular spot in the park. This mile-long trail gets you up close with thousands of pieces of petrified wood.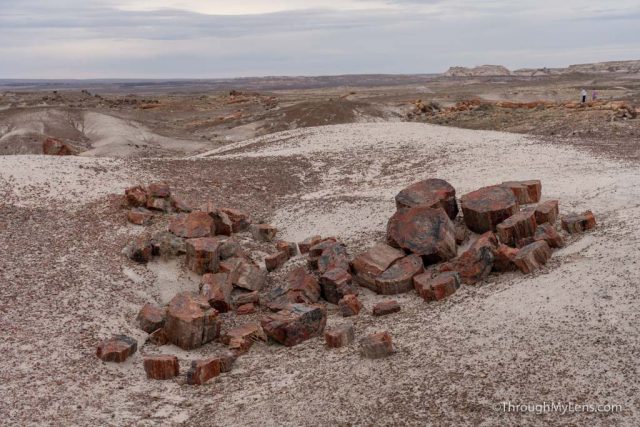 I was blown away by how much they had there and how cool it was to see in person. The trail just keeps getting better and better as you head further back and see some substantial pieces of wood.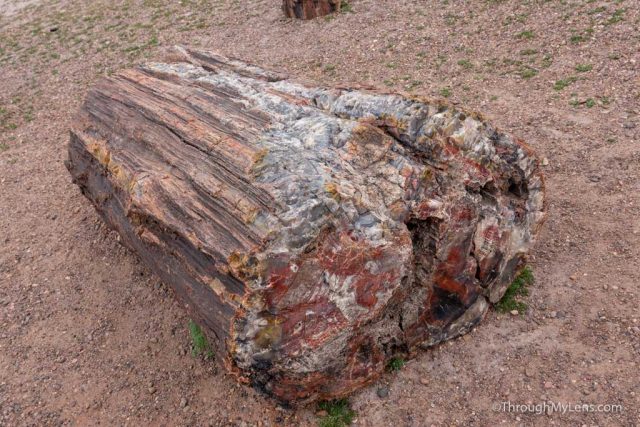 Give yourself enough time for this trail as you will want to spend some time here checking it all out.
Giant Logs Trail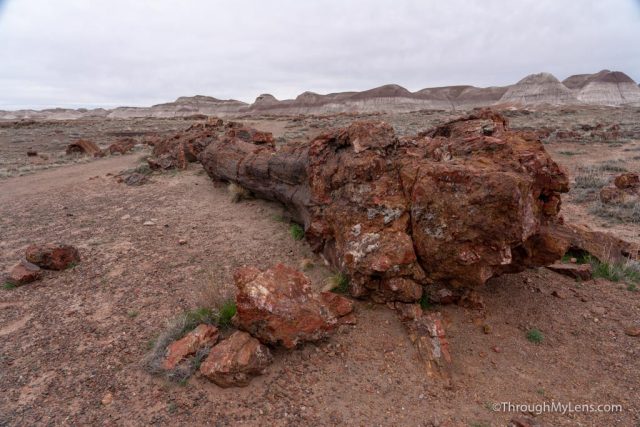 We are now at the southern portion of the park. If you have time, visit the Rainbow Forest Visitors Center, which has some exhibits and information. Also, it is connected to the Giant Logs Trail which has some of the largest petrified logs in the park.
Long Logs Trail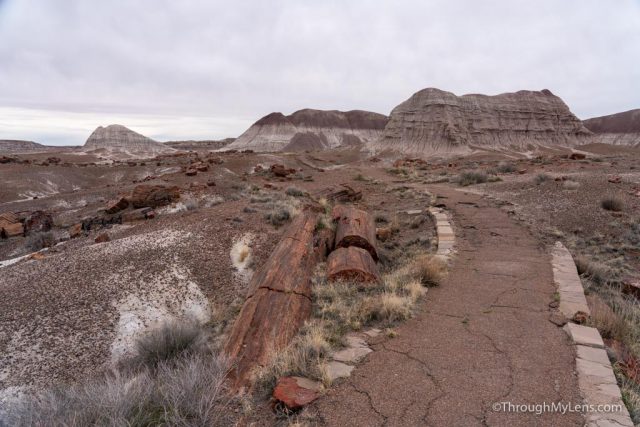 Also, from here you can head out on the Long Logs or Agate House Trail which is about 2.5 miles if you do both of them. The Long Logs Trail leads through another collection of petrified wood, some of which is over 170 feet long.
Agate House Trail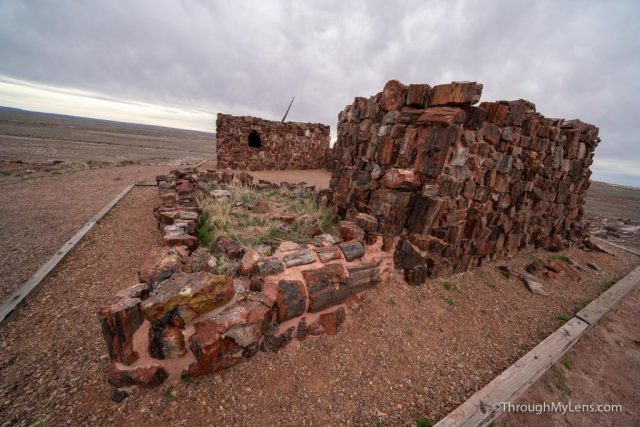 The Agate House Trail continues on to a seven-room pueblo house that used petrified wood for its construction. This house is especially interesting since I had never seen anything like it before. After doing this trail, your one day in Petrified Forest National Park is complete.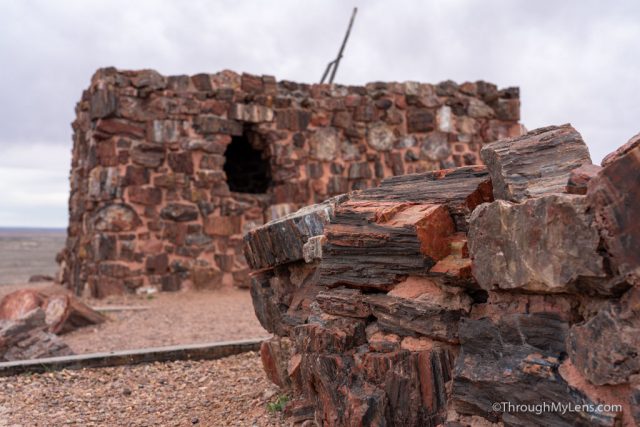 Let me know what I left off in the comments that you like exploring in the park.