Sedona is a beautiful city in Arizona that is full of unique attractions ranging from outdoor adventures and hikes to architecture, shopping and food. I have been going to Sedona for many years, and throughout that time I have gathered some of my favorite spots in the city to share below. Hopefully, this list encourages you to want to spend some time in this beautiful city as well and let me know what I left off in the comments.
Red Rock Scenic Byway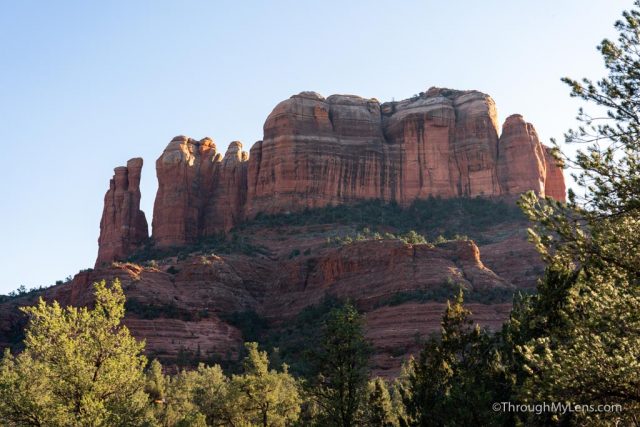 If you only have a little time in Sedona, then the best thing to do is to drive the Red Rock Scenic Byway. This stretch of 14 miles goes right through the heart of Sedona and shows you some of the amazing mountains and buttes like Bell Rock and Cathedral Rock, which are the main draw for visitors. Make sure to pull over at a few of the viewpoints as well for great photo spots.
Chapel of the Holy Cross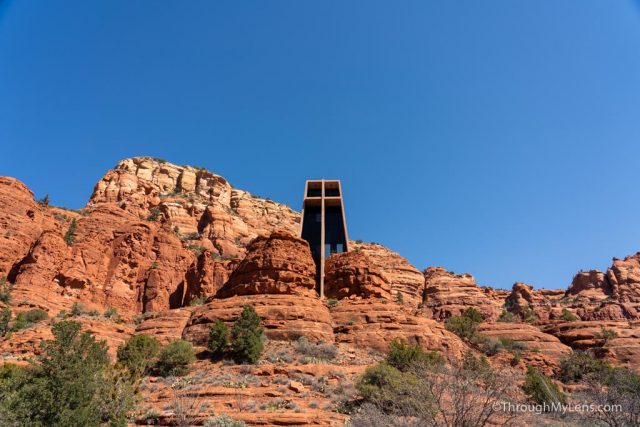 Next up, Chapel of the Holy Cross is one of the most popular stops in Sedona. It was built in the 1950s, and it is a Roman Catholic church that has won many awards for its unique architecture. You can walk into the chapel when it is open and see the cross, with the beautiful window views behind it that spotlight many of the area's best mountains. Of course, the best view is from the bottom though looking up at the church that seems to come right out of the rock. It was even voted one of the seven best man-made wonders of Arizona in 2007.
Montezuma's Castle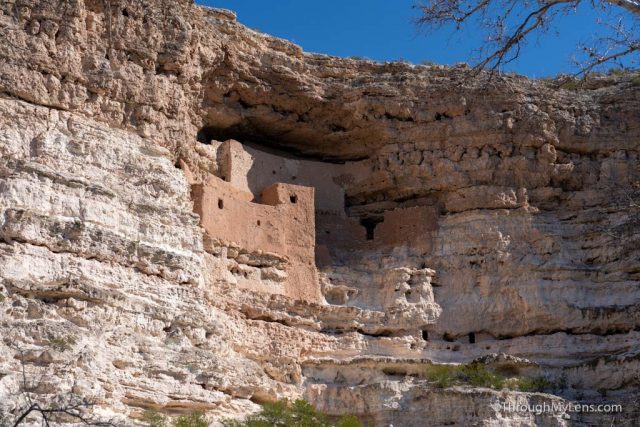 Located about 15 miles south of Sedona, Montezuma's Castle is a quick stop but one that many visitors choose to go to while visiting Sedona. This national monument protects a Native American cliff dwelling used between 1100 and 1400 AD. You can't go inside of it or anything, but it is still amazing to see from the viewing area below and well worth the short excursion out of the city.
These next few recommendations are hikes since that is one of the main reasons that people visit Sedona.
Cathedral Rock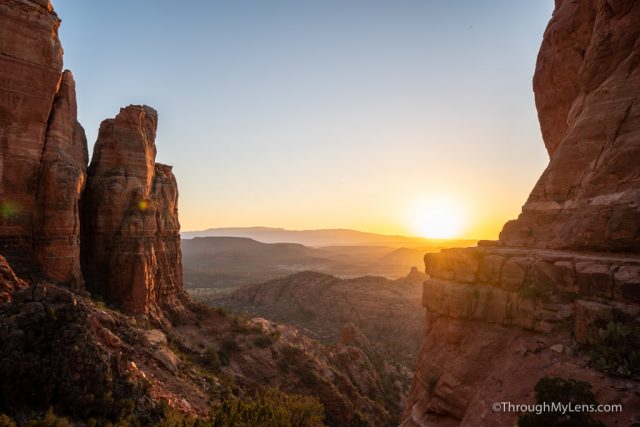 First up, Cathedral Rock is one of my favorite hikes in the area, especially for sunset. This short but incredibly steep hike takes you up the base of Cathedral Rock and to a viewing area that you have probably seen before online. It is a hike that will require you to do a little bouldering and use your hands to get yourself up, but it is still accessible for most people. The views at the top are incredible, and you will often see wedding photoshoots happening here since it is that pretty. Note the parking area is small though so try to go not on the weekends.
Devil's Bridge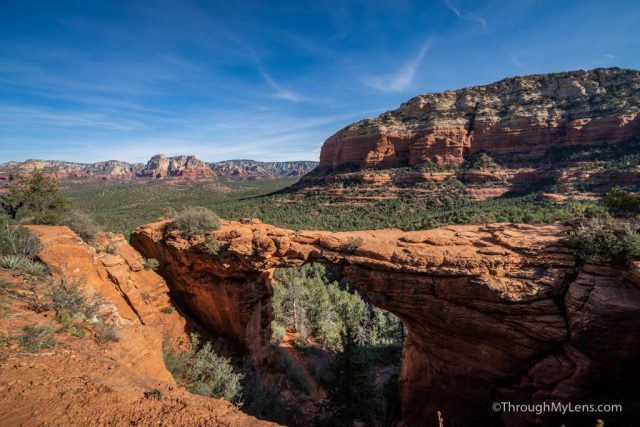 Devil's Bridge is the most popular trail in Sedona, and it leads to a massive sandstone arch that people walk across for photos. The hike is 4 miles round trip, and it is relatively easy until the end when you have to go uphill to get to the top of the arch. It's a great hike though and another one you will want to arrive early to avoid the crowds. I made a video just on this hike that you can see here.
Soldiers Pass

My last hiking recommendation is Soldiers Pass. This hike is a popular one as there are spurs that led to all sorts of the other trails, caves, and viewpoints. The main reason people go through is for the Devil's Kitchen which is a large sinkhole only about a quarter-mile from the trailhead. If you continue on you can also go to the seven sacred pools which were of religious importance to many Native American tribes and which are still popular for many spiritual seekers today as well.
Tlaquepaque Arts and Crafts Village / Chai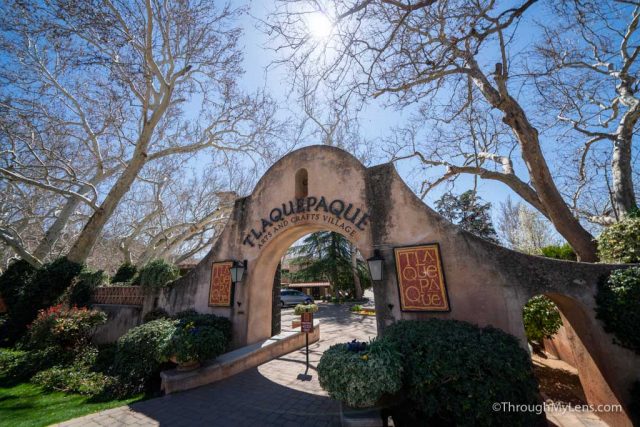 Moving on from the hiking, downtown Sedona has Tlaquepaque which is a beautiful arts and crafts village that is a favorite stop for many visitors. The area has dozens of shops that sell everything from Native American jewelry and art to toys and clothes. My favorite shop there is the chai house though. They make a bunch of different kinds of chai drinks which are fantastic, and they have an excellent outdoor seating area for you to relax at while you drink your chai. For me, it is worth visiting this shopping area just for this.
Airport Lookout Mesa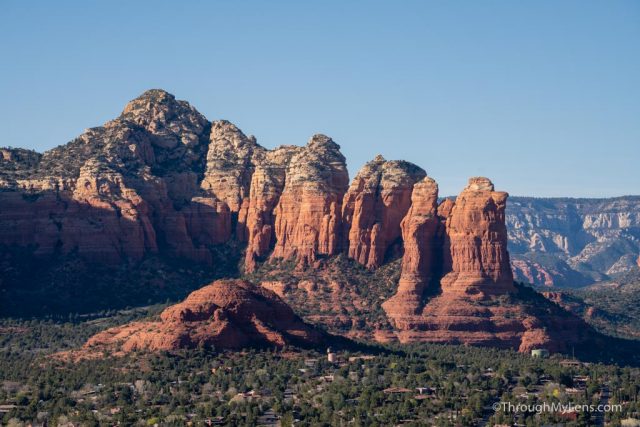 If you want to get some great views of Sedona without hiking, check out Airport Mesa Lookout. The Sedona airport sits on top of a large hill in West Sedona, and you can drive up to the parking area at the top, pay your $3 fee and walk across the road to get some great views of West Sedona and Coffee Pot Mountain. If you can find a parking spot at the pullout about halfway up the mesa there is also a small trail that will take you up a small hill and which has amazing views both directions of Sedona's famous mountains like Bell Rock. Whichever one you go to, you will have some great views.
Red Rock Crossing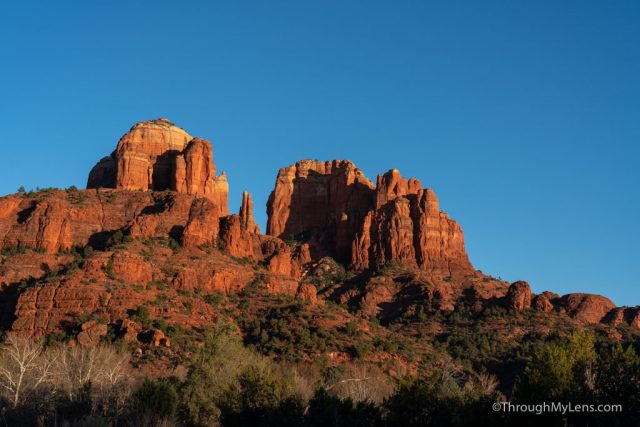 Red Rock Crossing is a small park south of West Sedona which is a great area for landscape photographers. It is also a beautiful place for the whole family to explore though as there are many short trails that leads to excellent views of Cathedral Rock. If you get lucky, you may even be able to take one of the famous sunset shots of the rocks reflecting in the water below you.
Palataki Heritage Site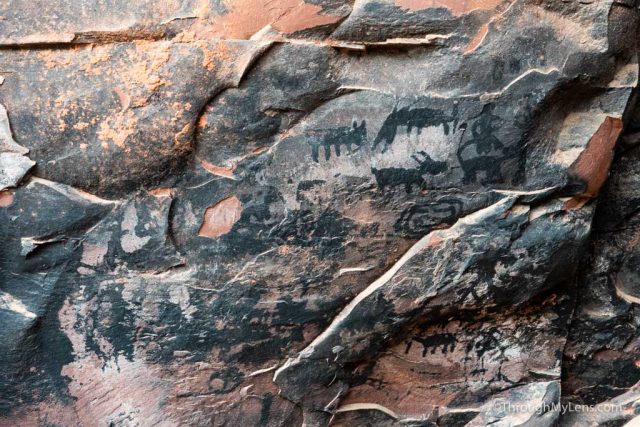 My last recommendation before talking about food is the Palataki Heritage Site. This well preserved Native American area is run by the national parks service and preserves some cave art and cliff dwellings from the early 1300s. It takes about 30 minutes to drive here from West Sedona, and you have to call in advance to get on a tour as that is the only way to see it. The one hour tour is fascinating though, and I found the cave art to be especially impressive to see.
Alright, now on to food. This is not an exhaustive list, but it is some of my favorite spots.
Restaurants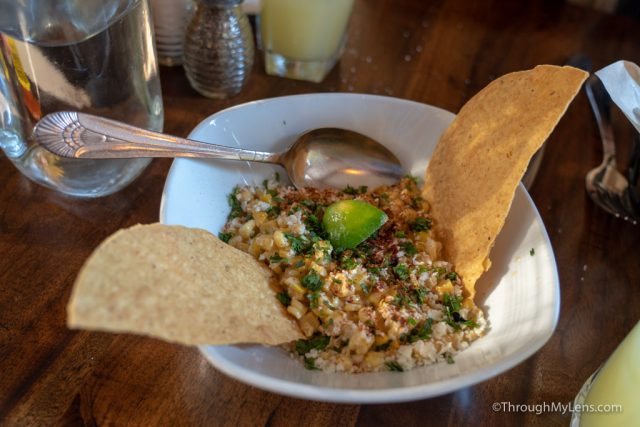 Breakfast
First up, for breakfast head to Sedonuts, but get there early as they often sell out. If you are looking for something more healthy though, you can get an açaí bowl at Berry Devine or coffee at one of the many coffee shops around the area.
Lunch
For lunch, I like Wildflower Cafe for sandwiches and soups. They also have great views from their deck as well. Or if you are looking for a nice sit down spot, then head over to Creekside which has a great lunch and breakfast menu with lovely views of the mountains as well.
Dinner
Lastly, for dinner, I like Picazzo's Healthy Italian Kitchen in West Sedona as it has a great menu of options for vegans, vegetarians, those that are gluten-free and meat-eaters. Hideaway Cafe is another fun spot that has nice views and great pizzas, amount other things. If you can only pick one place though then I recommend Elote though. You have to get there at least 45 minutes before they open to get a table as they don't have reservations, but it was easily the best food I had in Sedona and one that I highly recommend you wait for as it was for sure worth it. Order the Elote appetizer and you can thank me later.
Video
That's it, my favorite spots in Sedona Arizona, let me know what your favorite spots are in the comments.